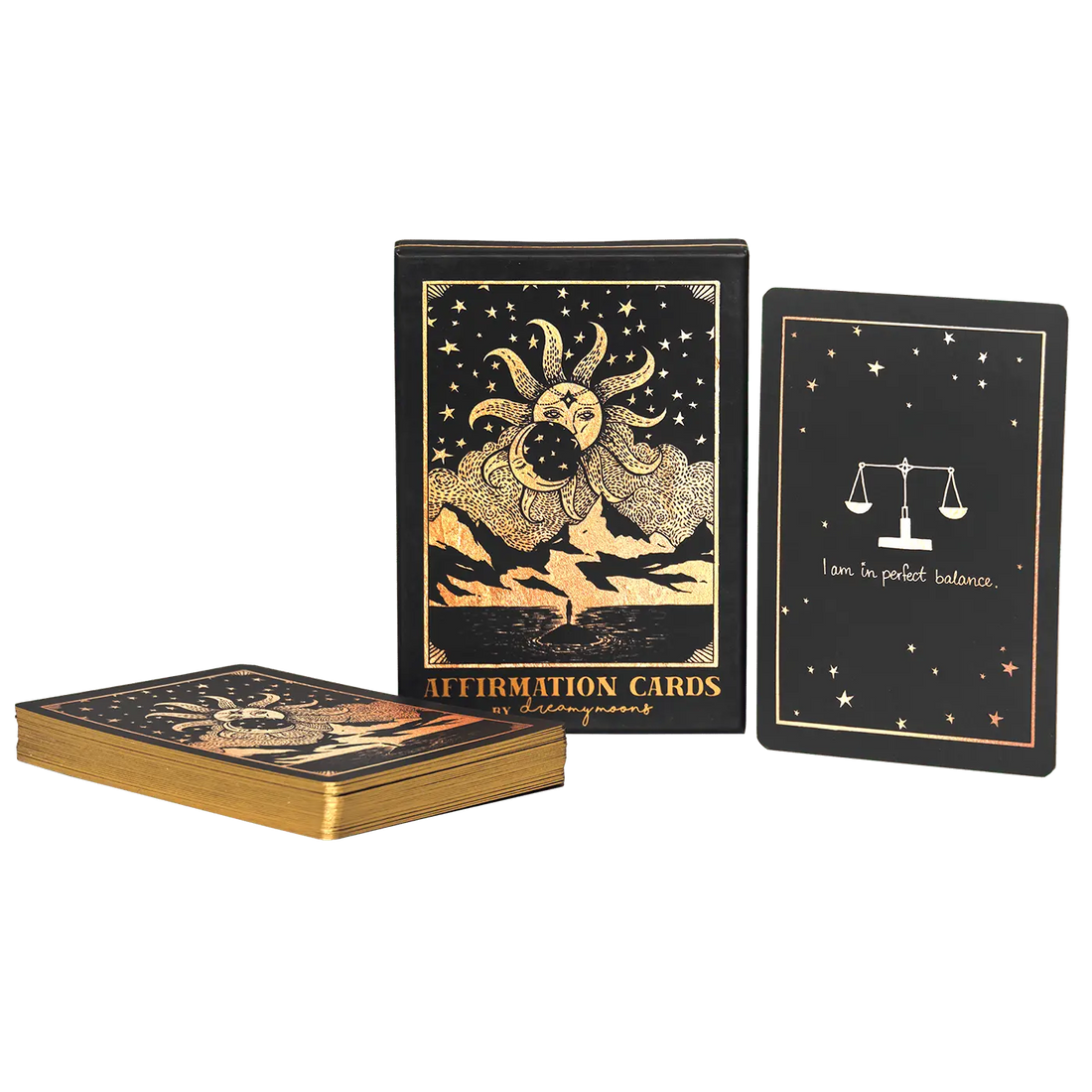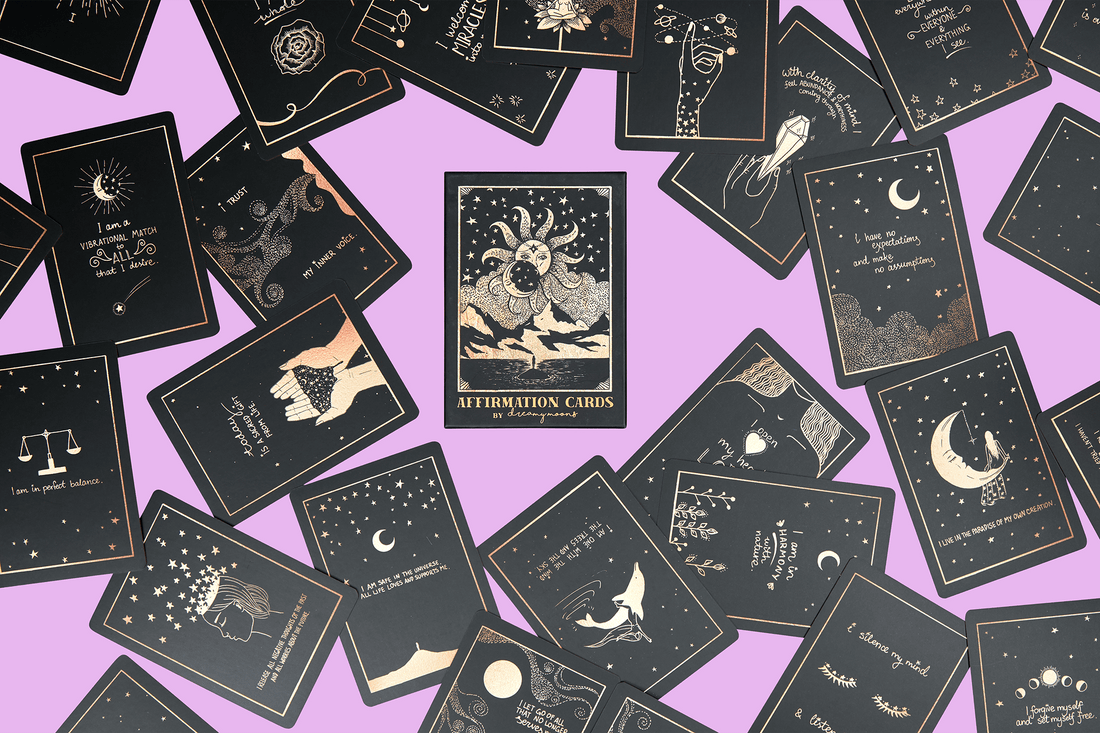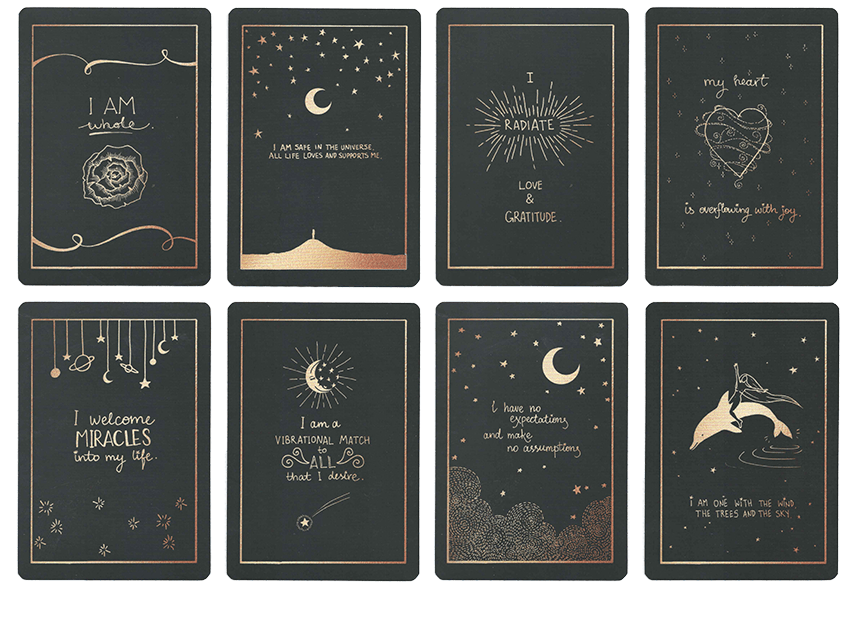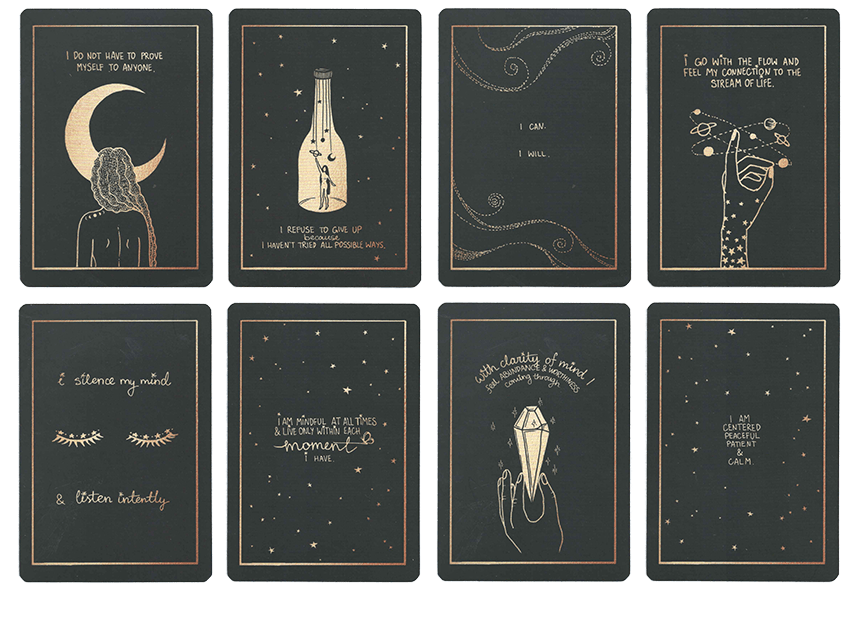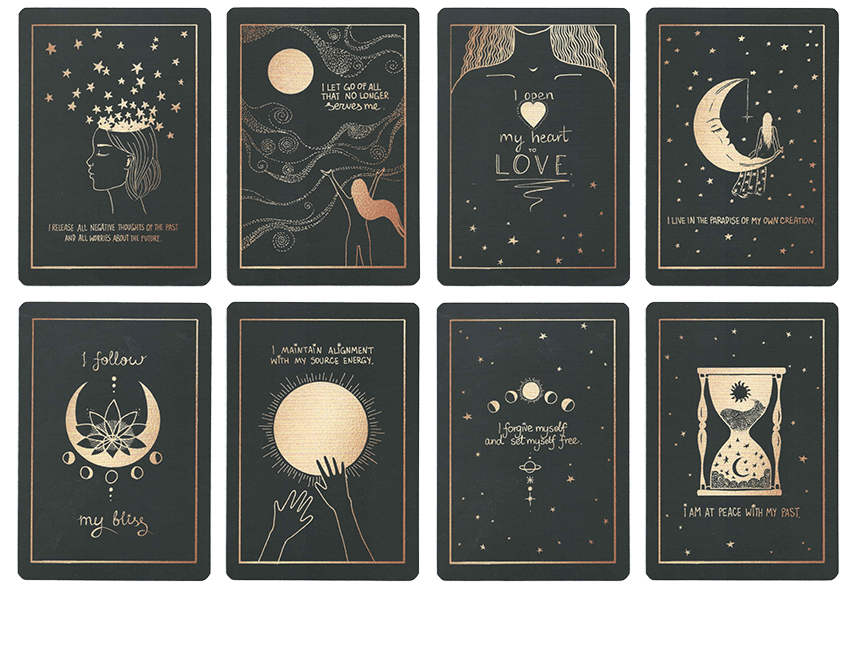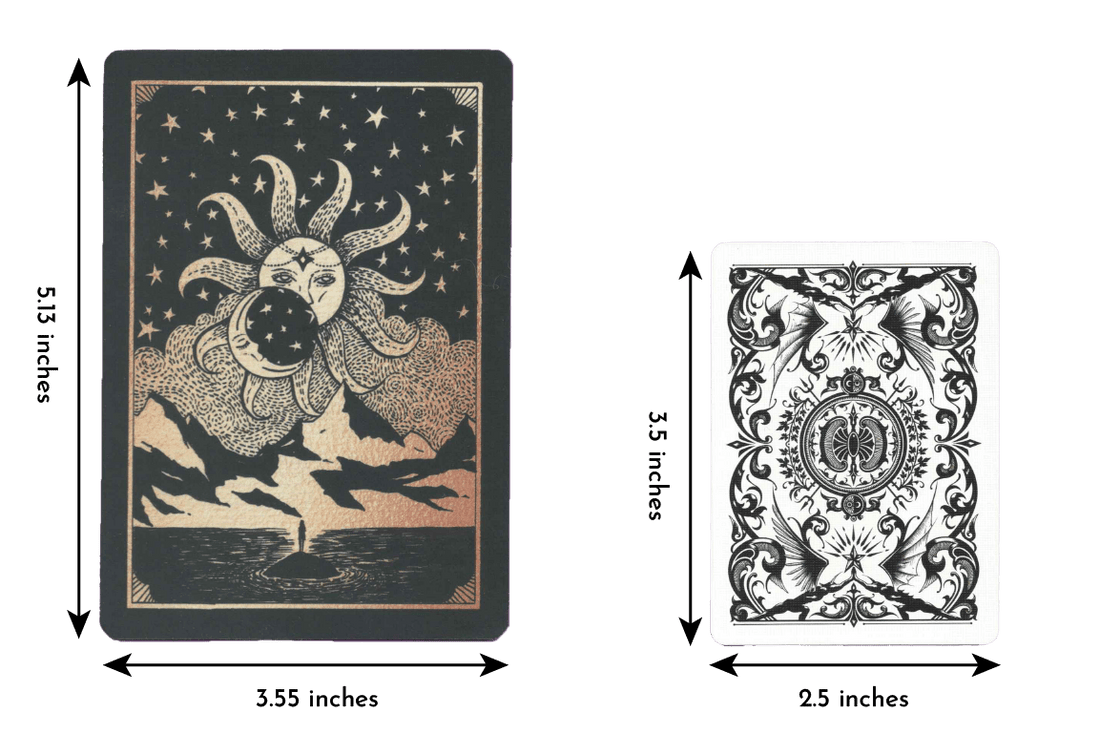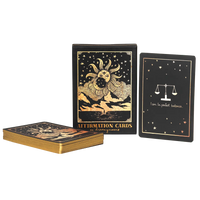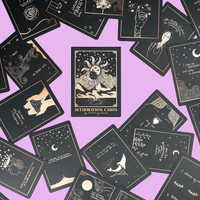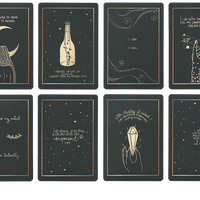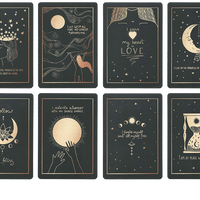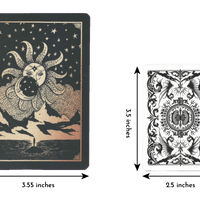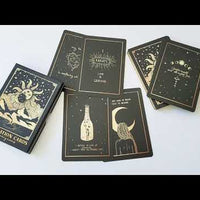 This gorgeous deck from DreamyMoons contains thirty affirmation cards presented in a gold and black color-printed two-piece box.

Each card contains a strengthening affirmative phrase confirmed with imagery of stars, moons, and soothing symbols.

Pull a card from this deck to inspire your morning meditation, complement your altar, or to help clarify a message from your guides.
OTHER DECKS BY ARTIST
Oracle decks
COSMIC GUIDANCE ORACLE
SOUL WHISPERS CARD DECK
There are many ways that you can use your affirmation cards. These are just a few examples.

- Shuffle the cards and pull a random card out without looking. Treat the affirmation on that card as something the Universe is telling you to focus on.
- Look through the affirmation cards in the morning. Select a few that you would like to focus on this day/week/month. Place them in visible places, so whenever your eye meets the card randomly, you read the affirmation.
- Carry a card or two that speaks to you in your bag or wallet. Affirmation cards are imbedded with positive energies of the affirmations, as they were created while I was focusing strongly on the affirmation written.
- Affirmation cards can be treated as postcards - feel free to gift them to friends and family.
- Cards can also be used simply as artworks - if you like the look of it, you are welcome to frame it or stick on a wall.
I am an independent artist on a mission to inspire you to look within, as I believe all the answers to your questions are found in your inner world. I started DreamyMoons in 2016, initially created to inspire me to paint more when I felt like I lost touch with my creative side. What was created simply for inspiration, turned into the most fulfilling full time job I could ever ask for.

Through making art again, I connected with my inner child and fulfilled my childhood dreams of creating my own books. I feel like I am living my true purpose.

I want the whole world to feel like that. I want you to live your true purpose.

That's why I do what I do. I hope you love all I have to offer.

Annie x
STUNNING DESIGN AND AESTHETICS
SHUFFLE-FRIENDLY, THICK CARD STOCK
A BEAUTIFUL GILDED EDGE ON EACH CARD
LUXURIOUS BOX WITH INTRICATE ARTWORK PROTECTS YOUR CARDS
EXCLUSIVE UNBOXING
AFFIRMATION CARDS BY DREAMYMOONS