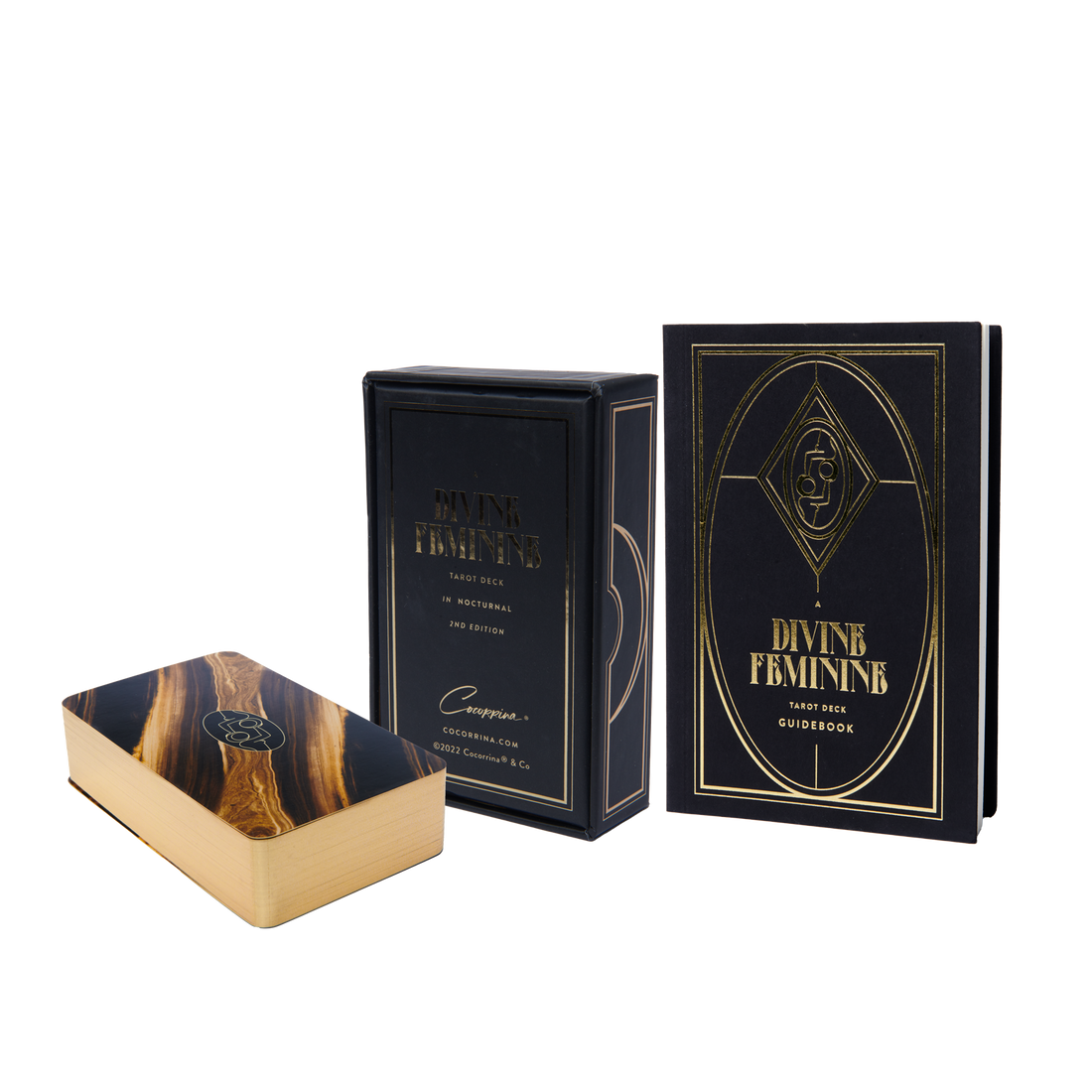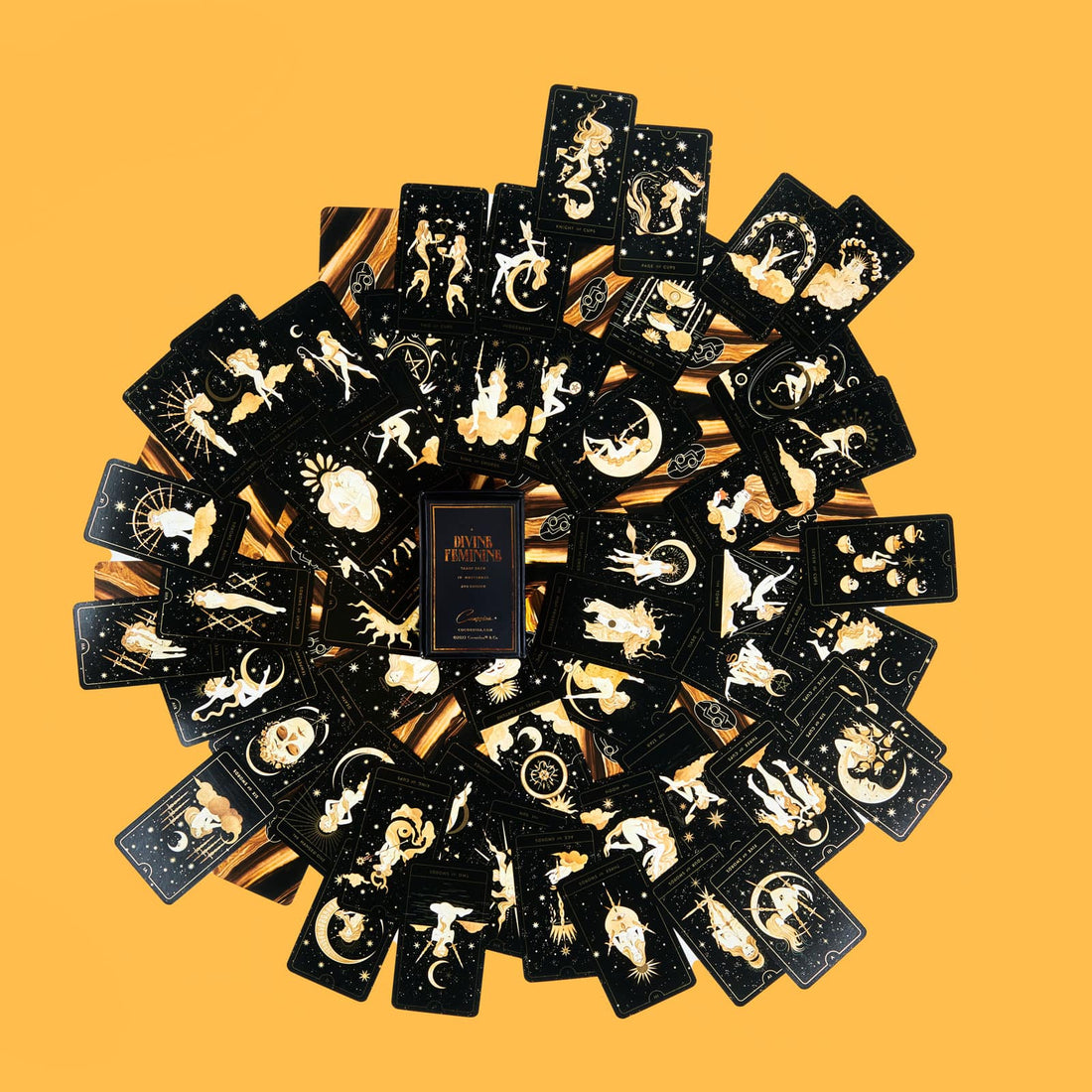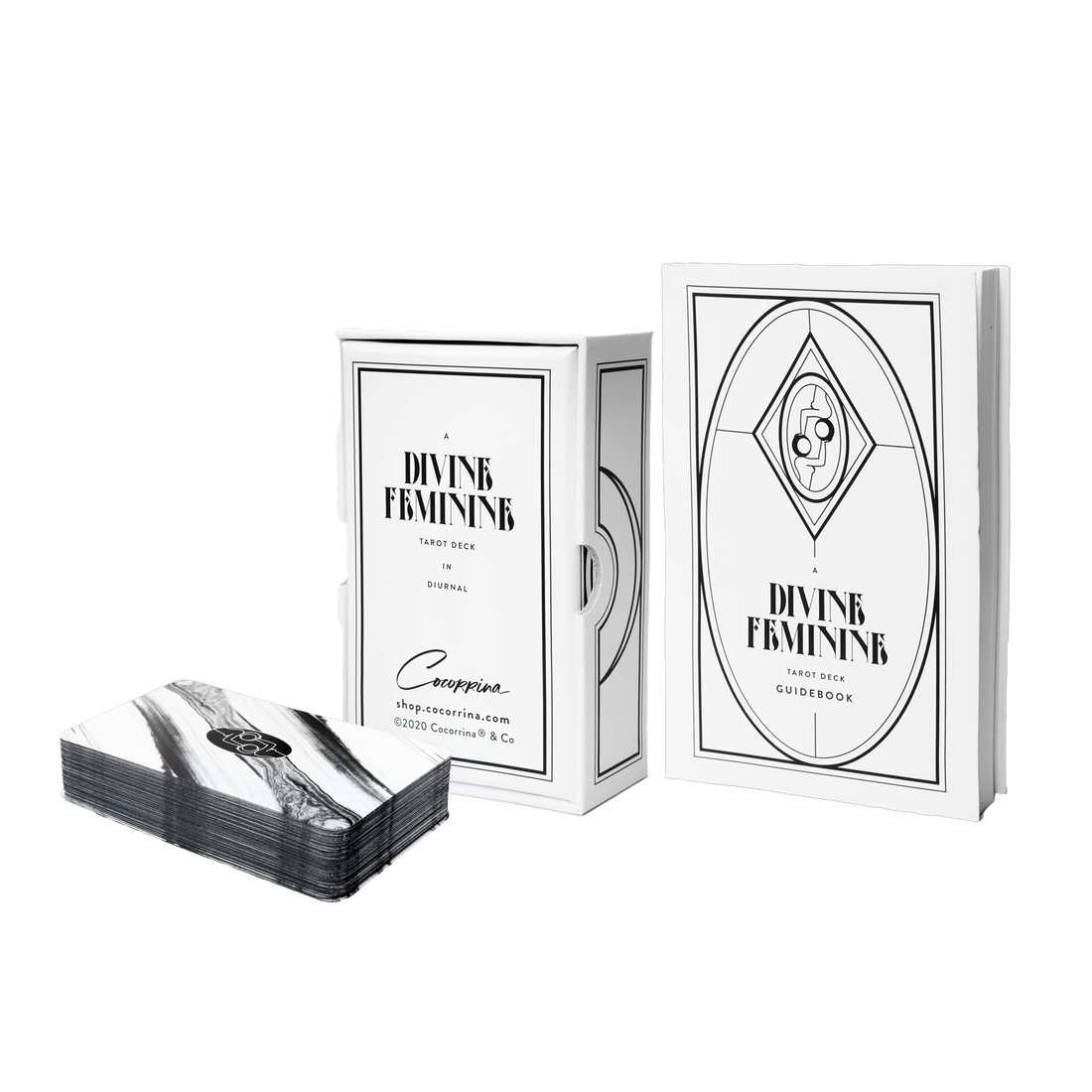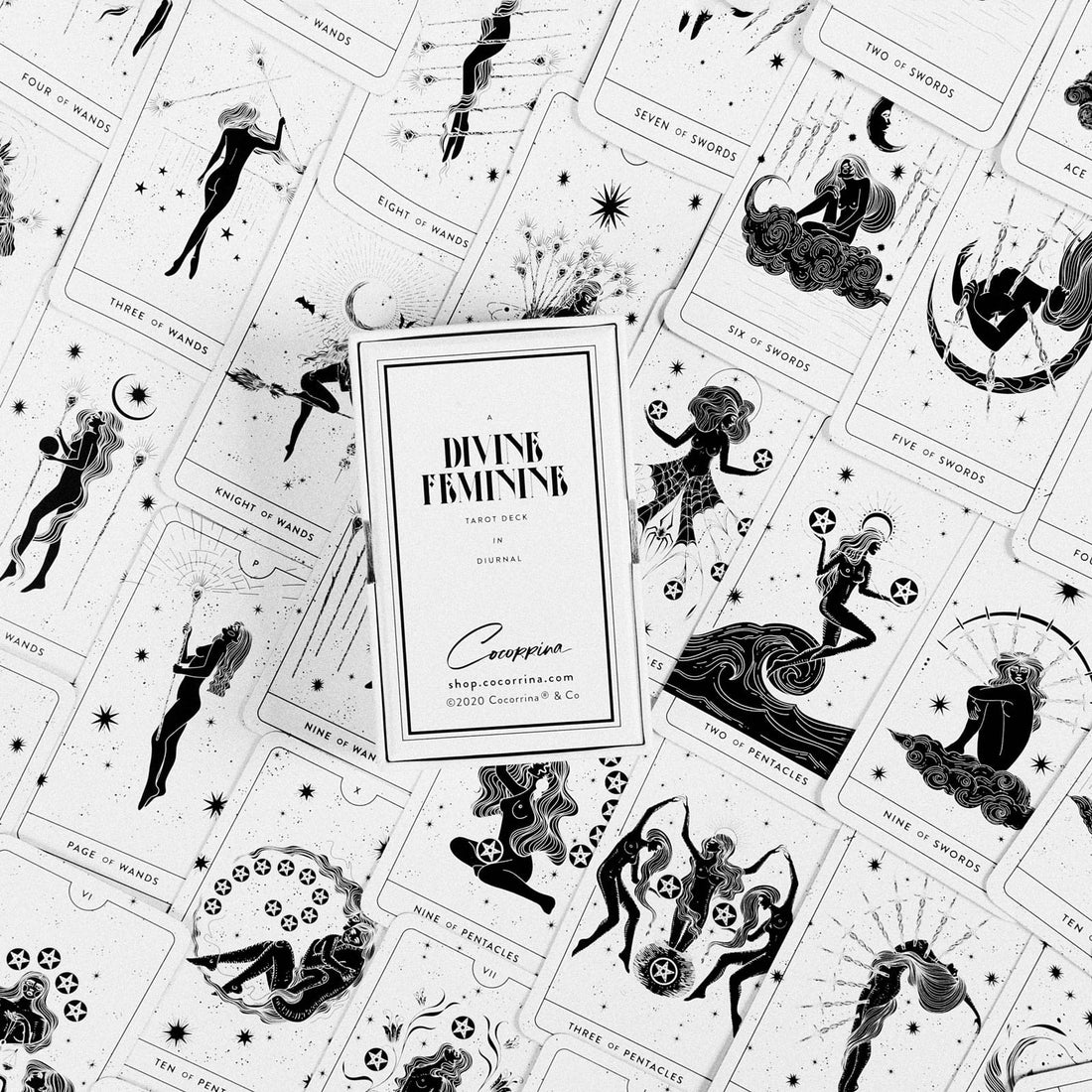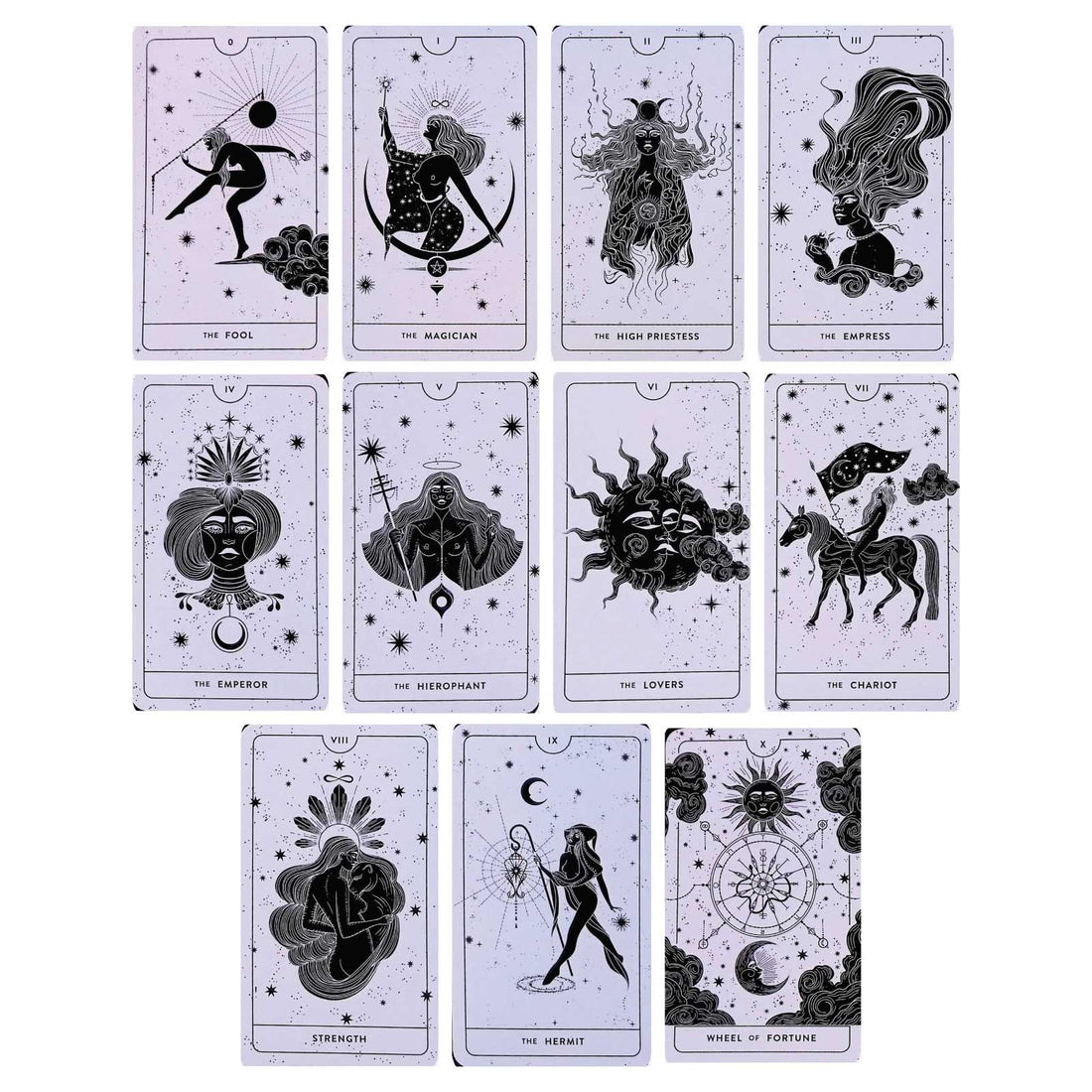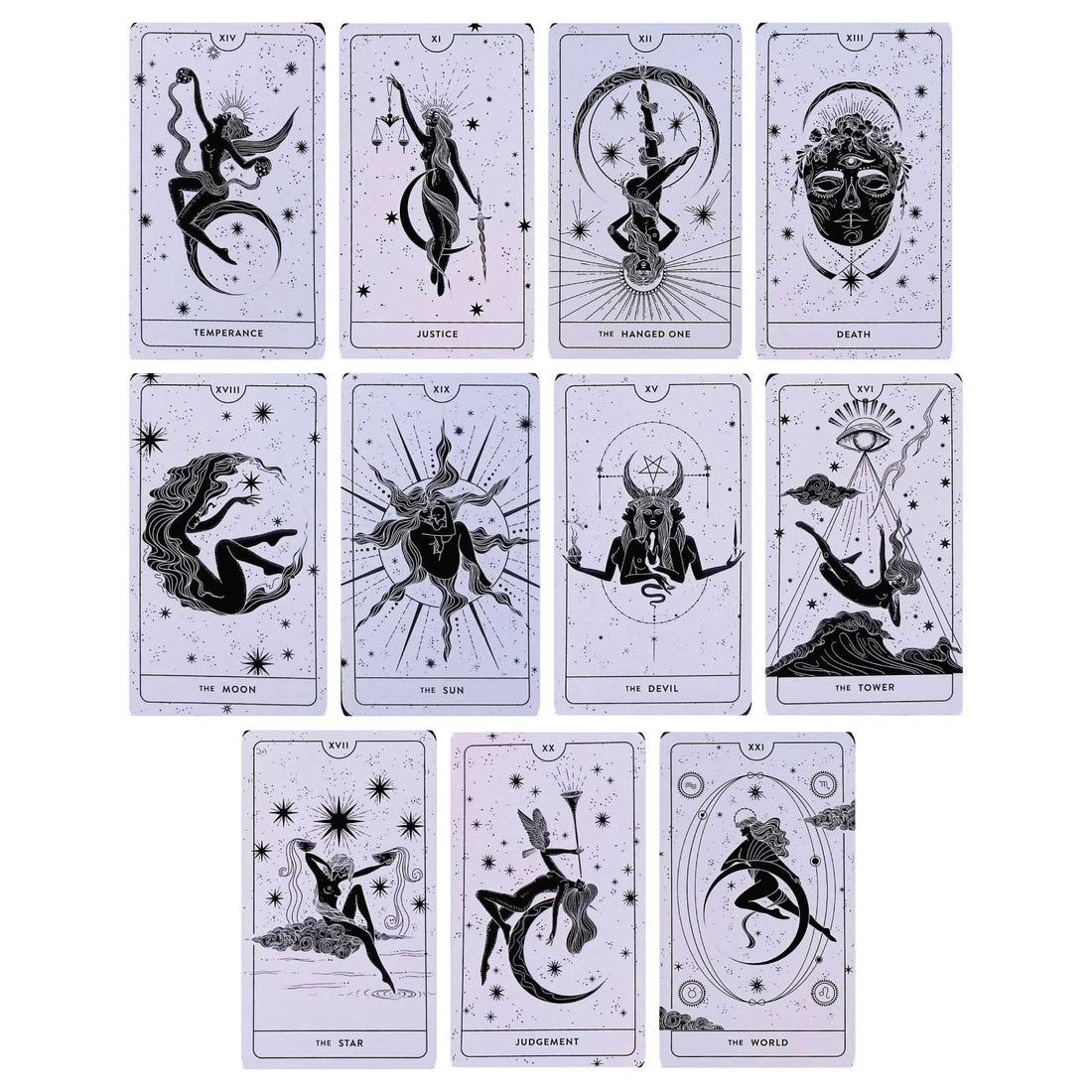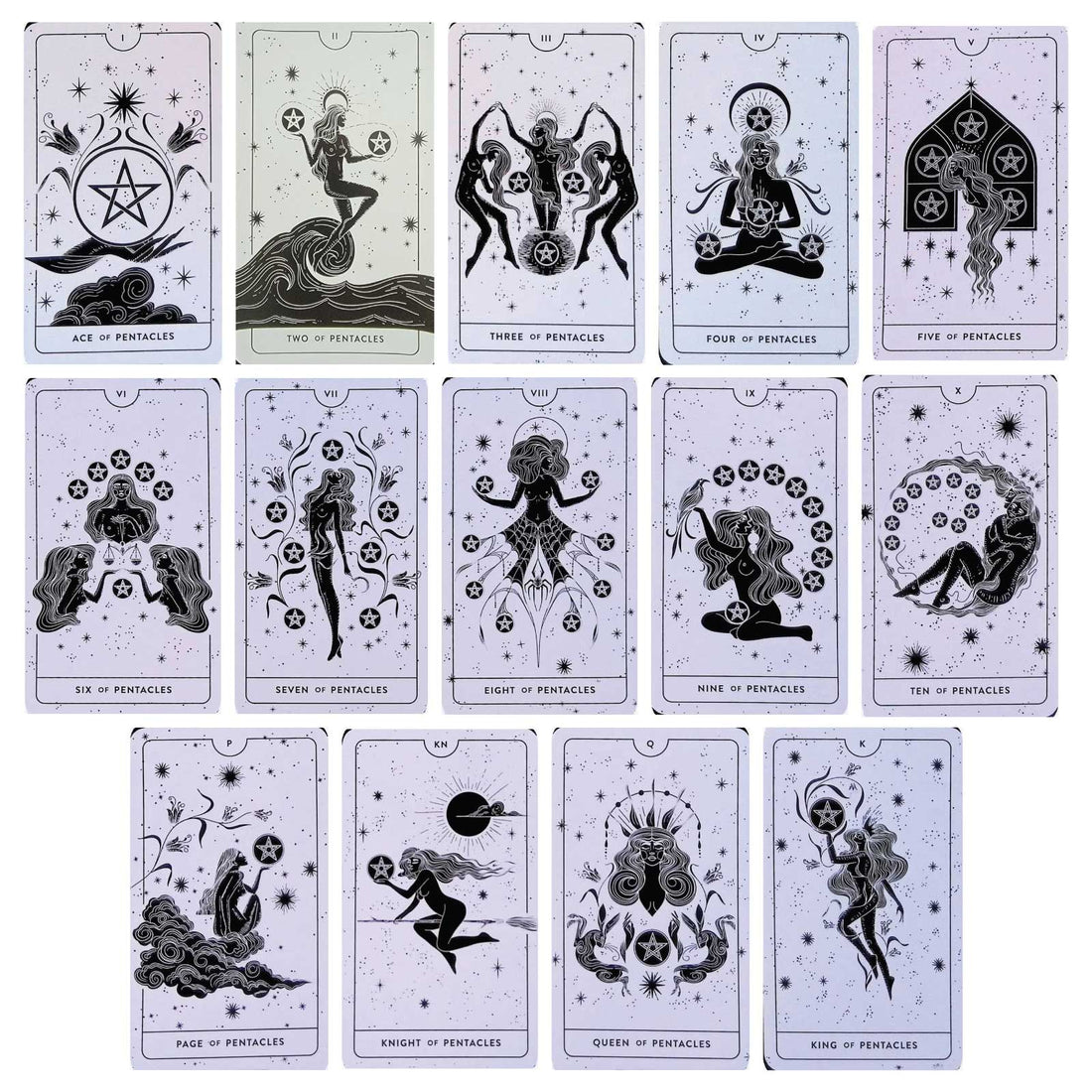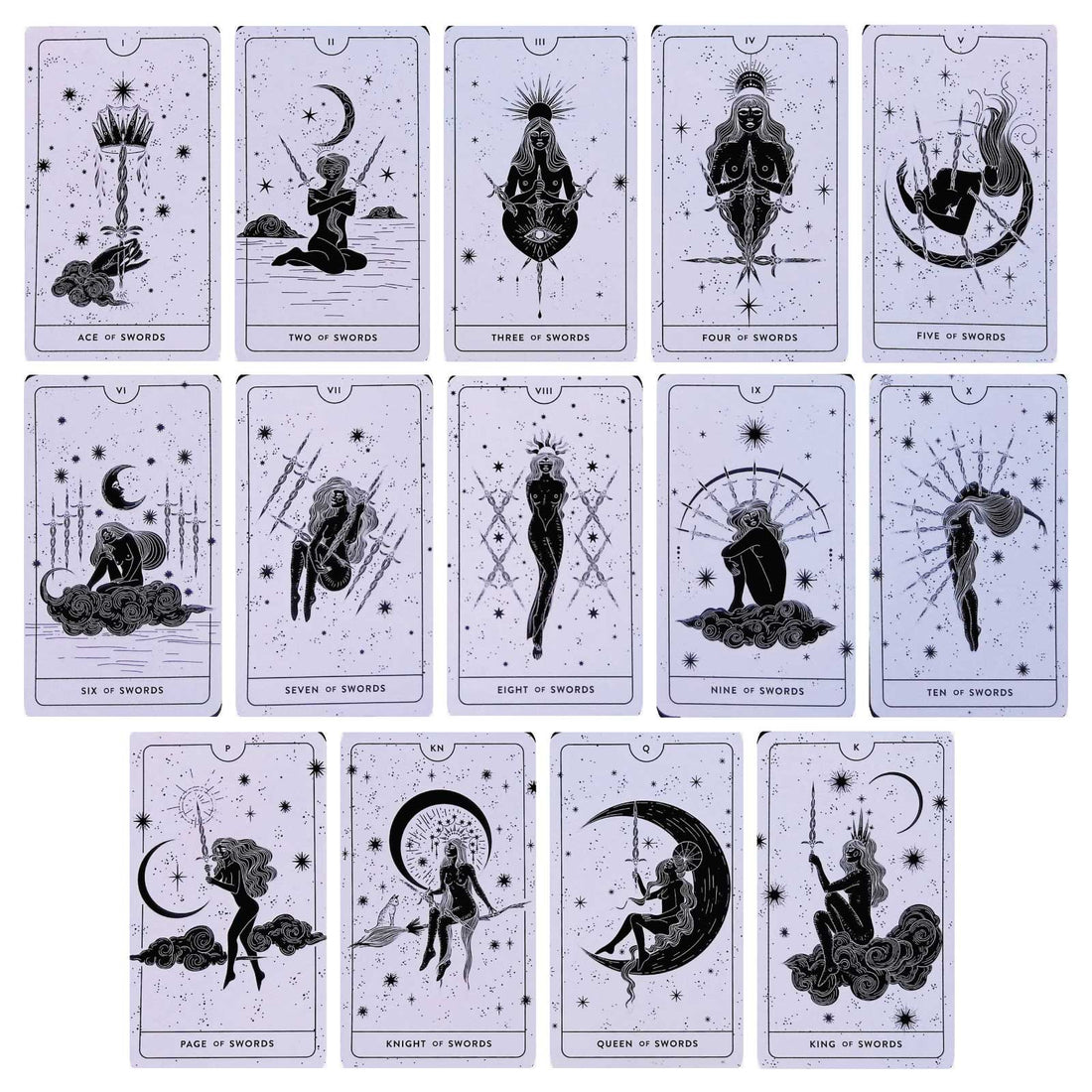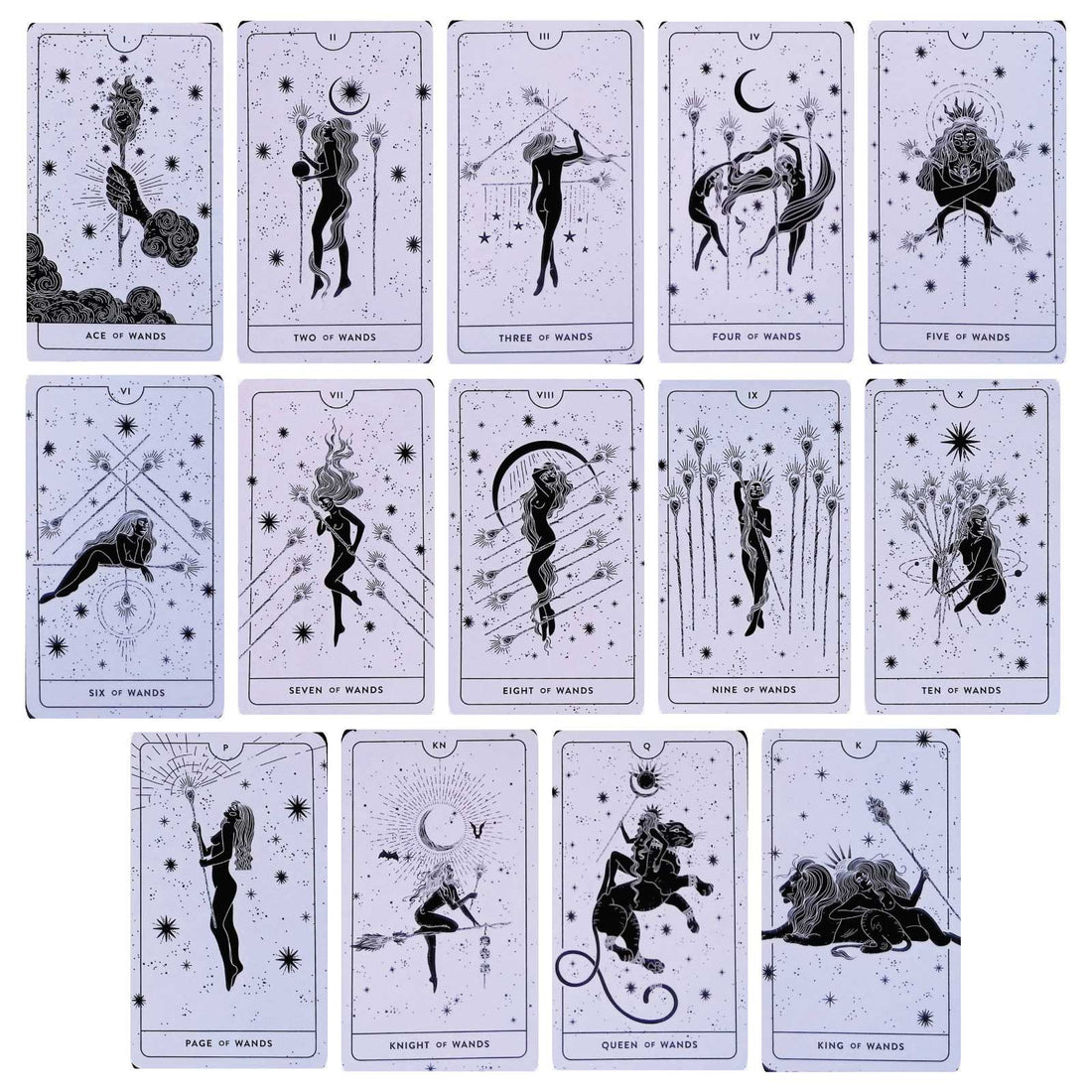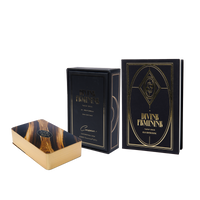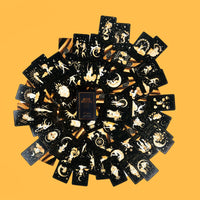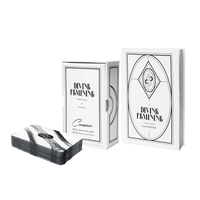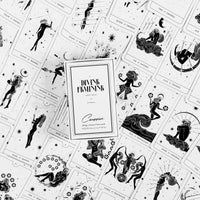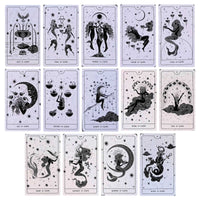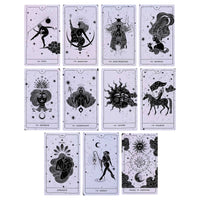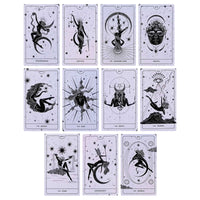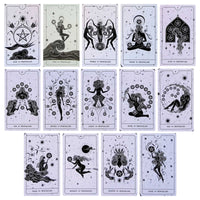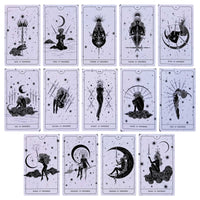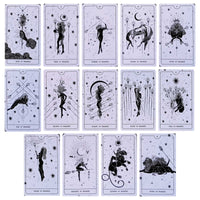 Feel the divine feminine energy in this deck by reading intuitively. Decks come in two styles, Nocturnal and Diurnal, with Nocturnal decks featuring gold detail and Diurnal decks featuring lovely light shades.
Each deck comes with a guidebook that explains the depicted feminine characters in each of the above styles. Also included is an introduction, an overview of Tarot, and how to prepare and care for your deck. Readers who are just starting out will find this to be ideal.
Printed on 320gsm Super luxe paper, both styles come with booklets and cards measuring 7x12cm (2.75" x 4.75").

The differences are listed below:
NOCTURNAL VERSION

2 part rigid box with gold foil
Gilded Edges
Gold foil on the cards faces
2 part rigid box
Black Edges
Cocorrina's talented team created this deck as a labor of love to support small family businesses in Europe. Each detail of the divine feminine tarot deck shows their dedication to their craft and commitment to small businesses. This beautiful, socially responsible deck embraces the divine feminine.
We live for magical, one-of-a-kind items that will transport you to enchanting lands when you will hold them in your hands. We combine materials and go up and beyond to create unique goods of the highest quality with never used before printing processes.

As a small family business, we put our love and personal touch into all of our creations. All of the art prints are created and hand foiled in our Studio in Kefalonia island. We aim to collaborate and work with small family-owned businesses as well, with ethical brands, using ethical, sustainable, and eco-friendly materials.
STUNNING DESIGN AND AESTHETICS
LUXURIOUS BOX WITH INTRICATE ARTWORK PROTECTS YOUR CARDS
A COMPLETE GUIDEBOOK WITH ARTIST EXPLANATIONS FOR EVERY CARD
Connect with yourself by embodying the divine feminine
The divine feminine lies within all of us. Connect with your inner-self to recreate some deeper connections that need to be renewed by tapping into the energy that has been all around us all this time.