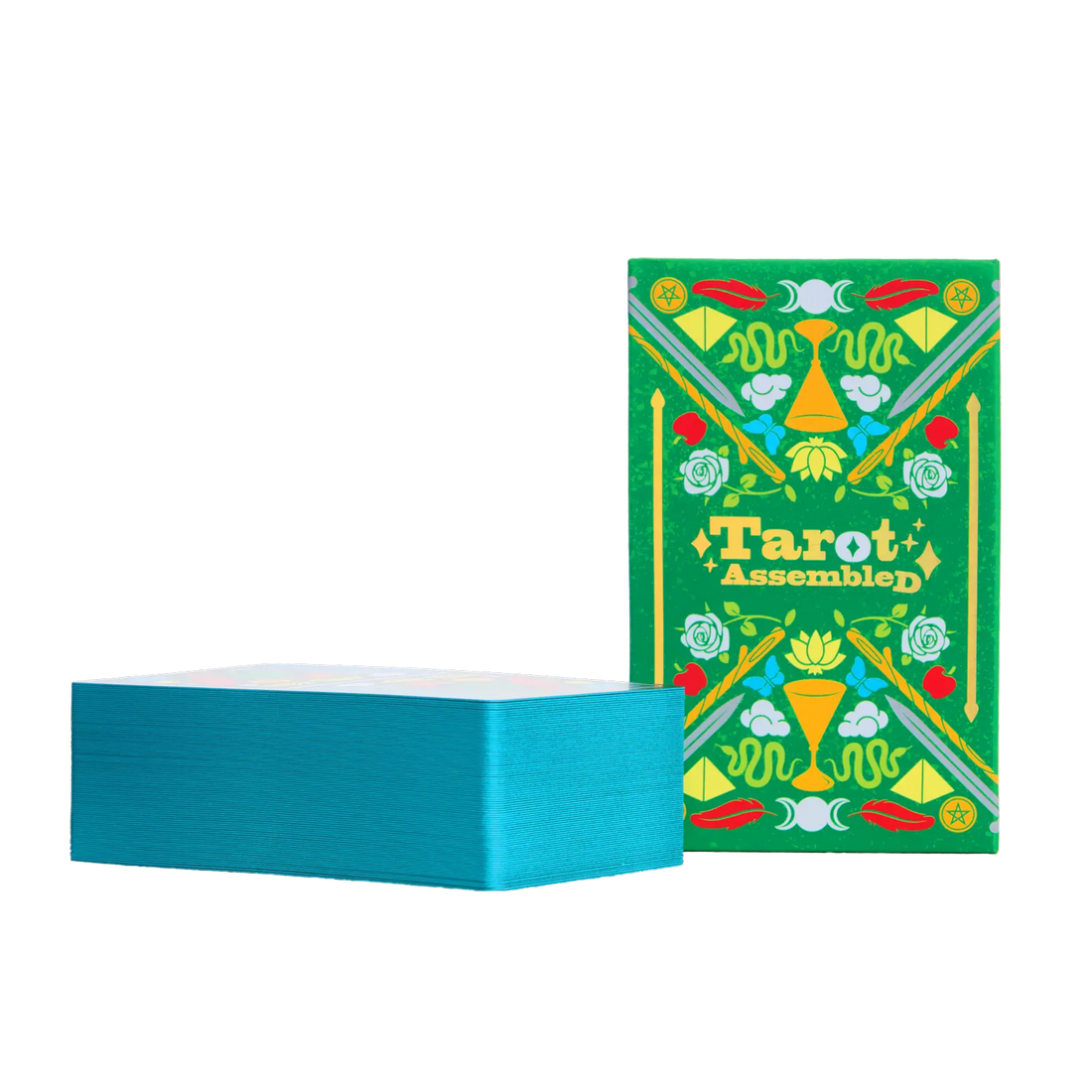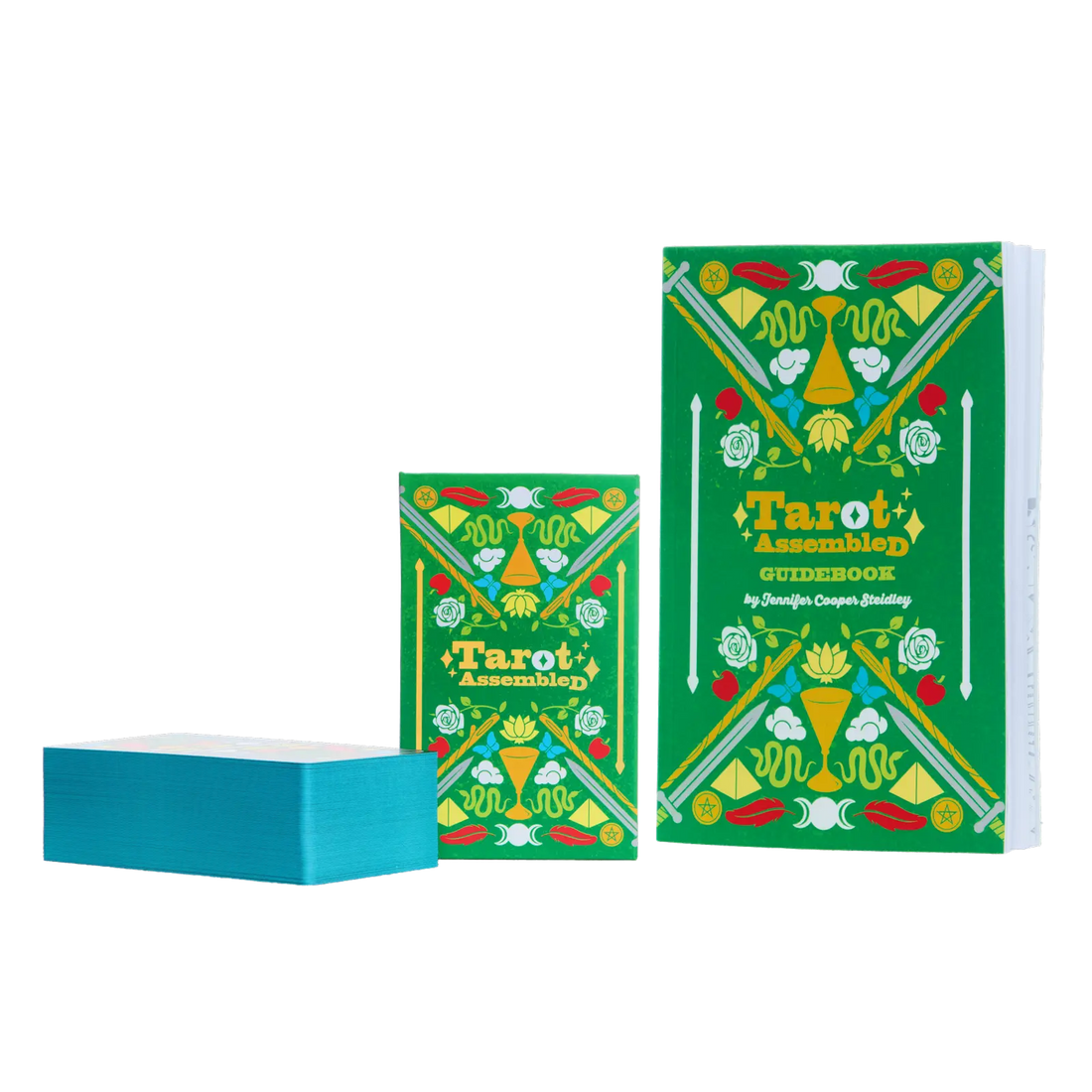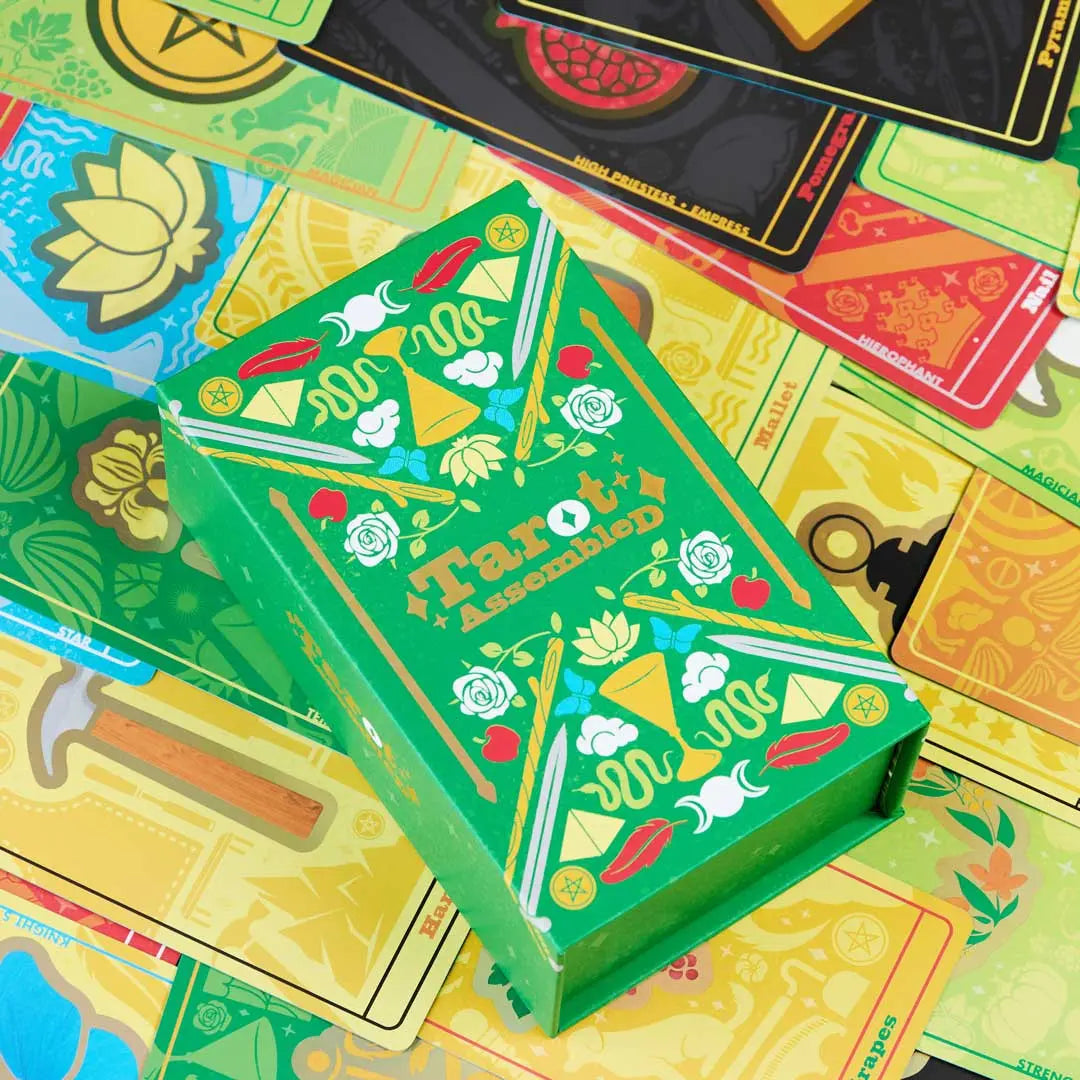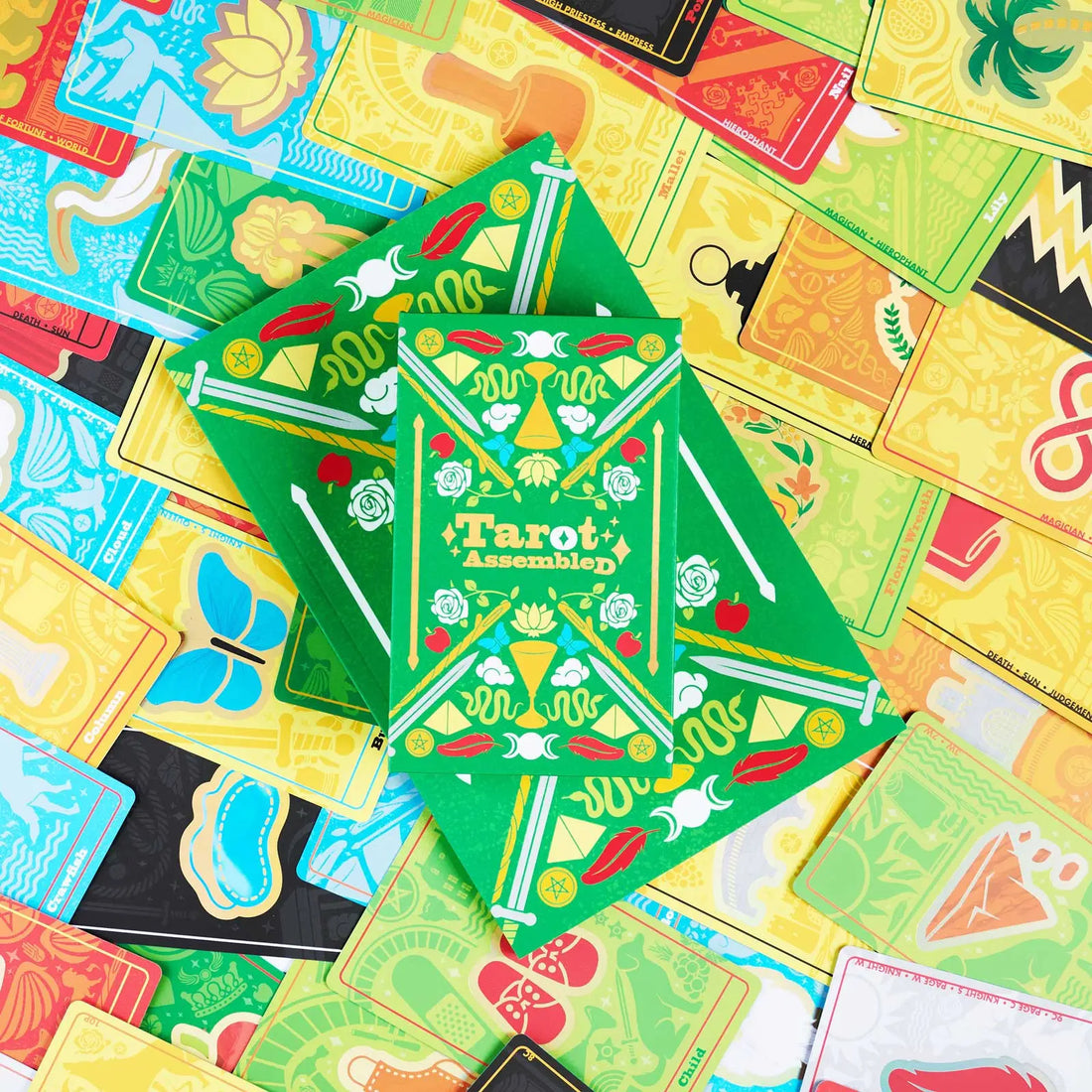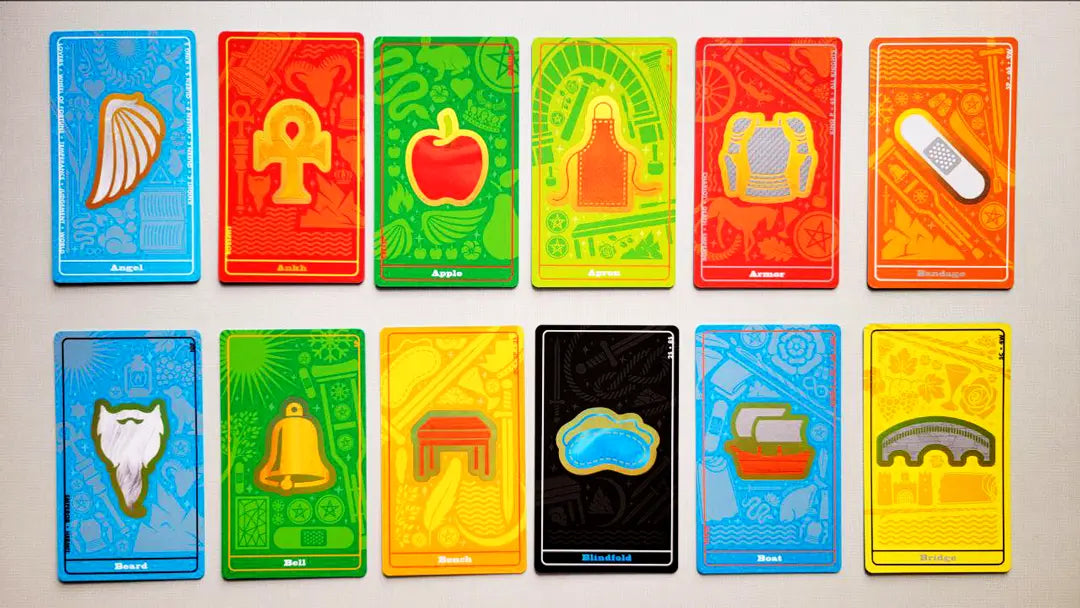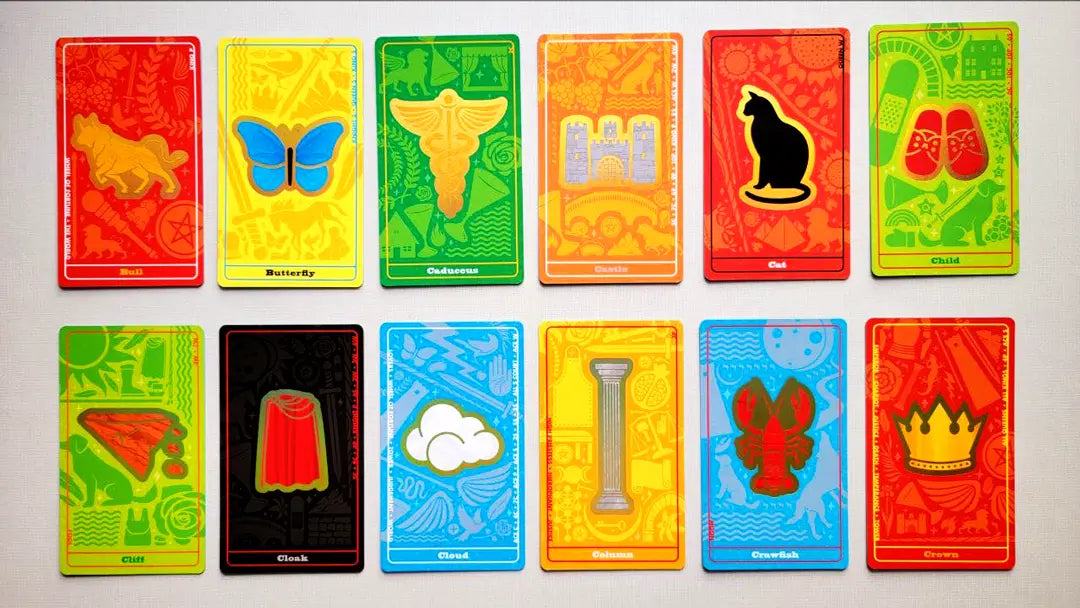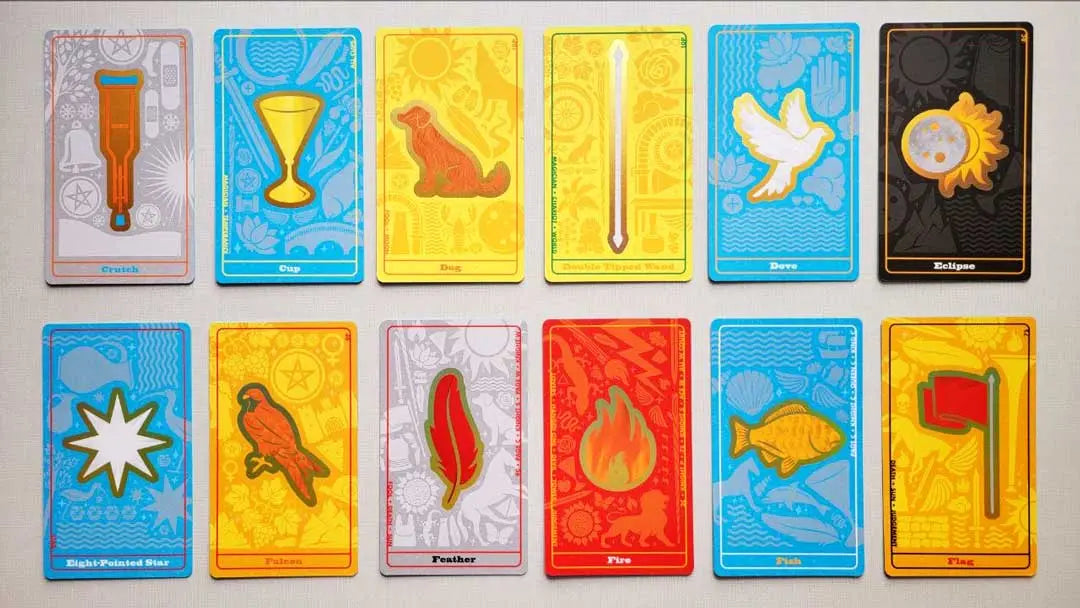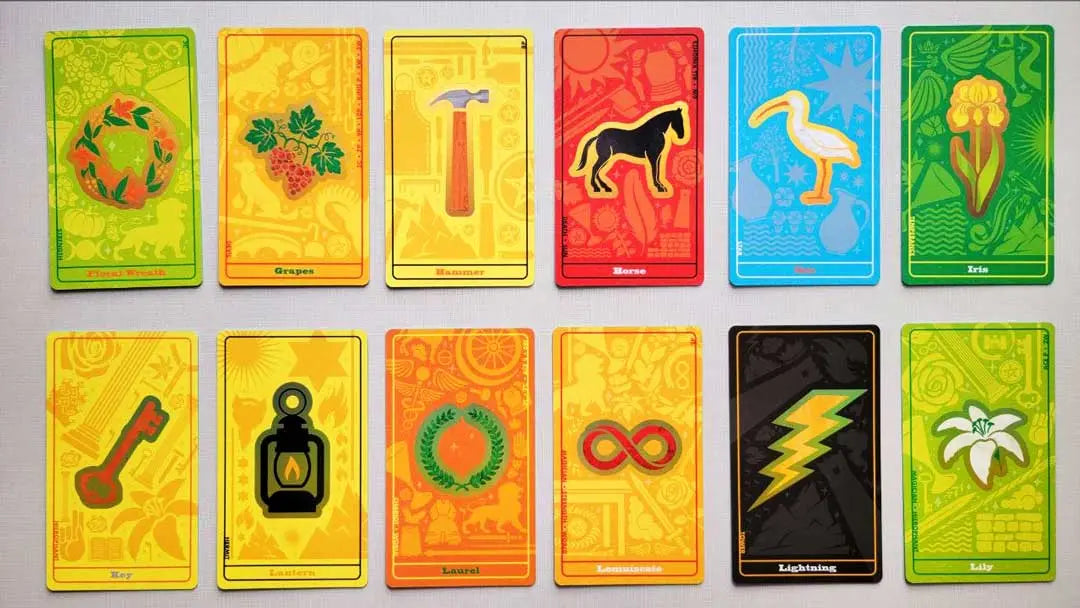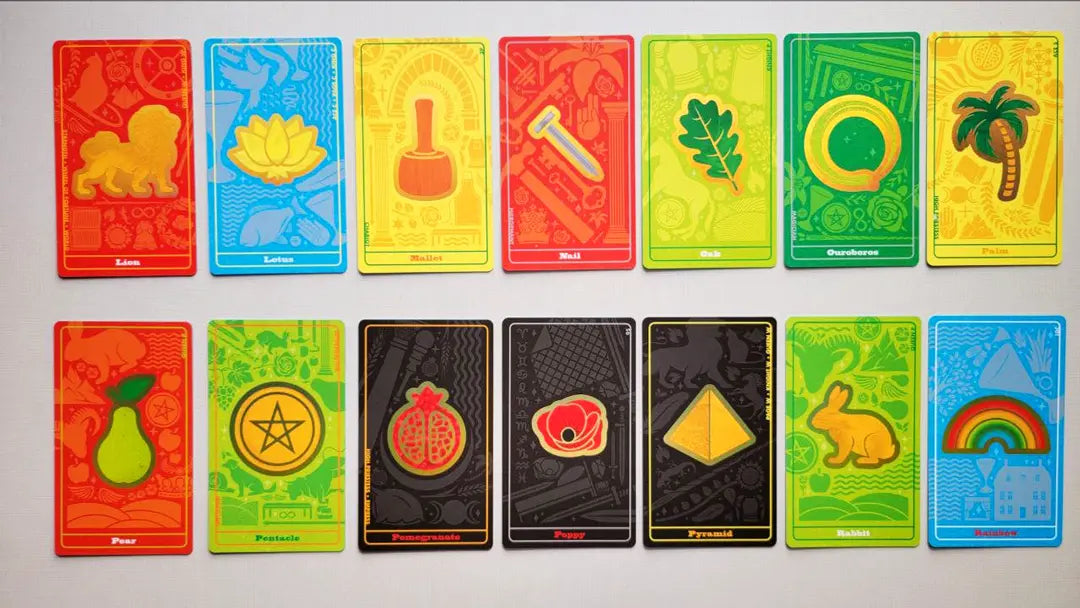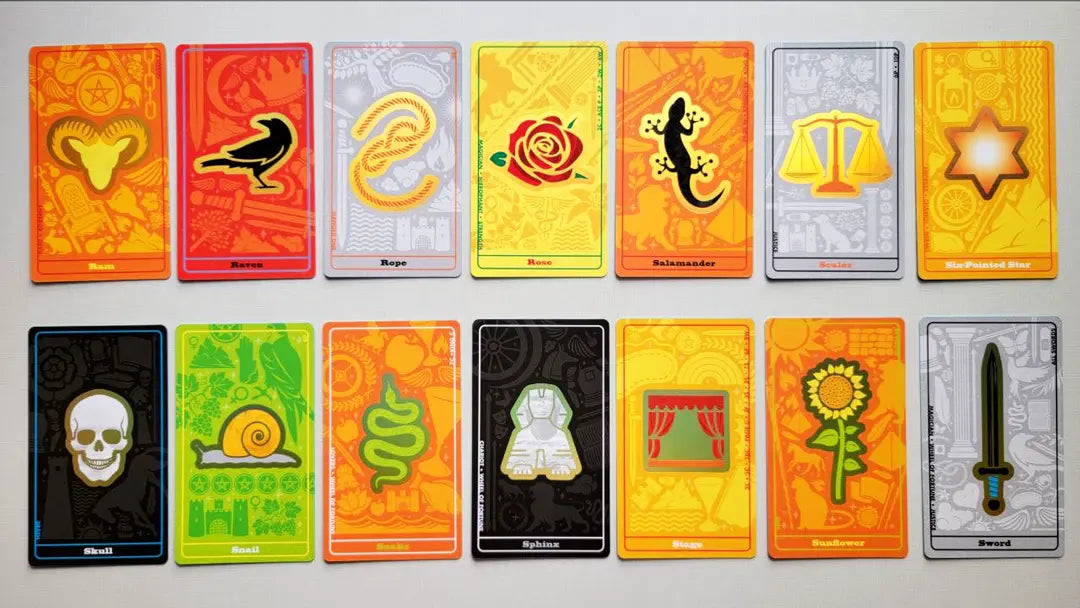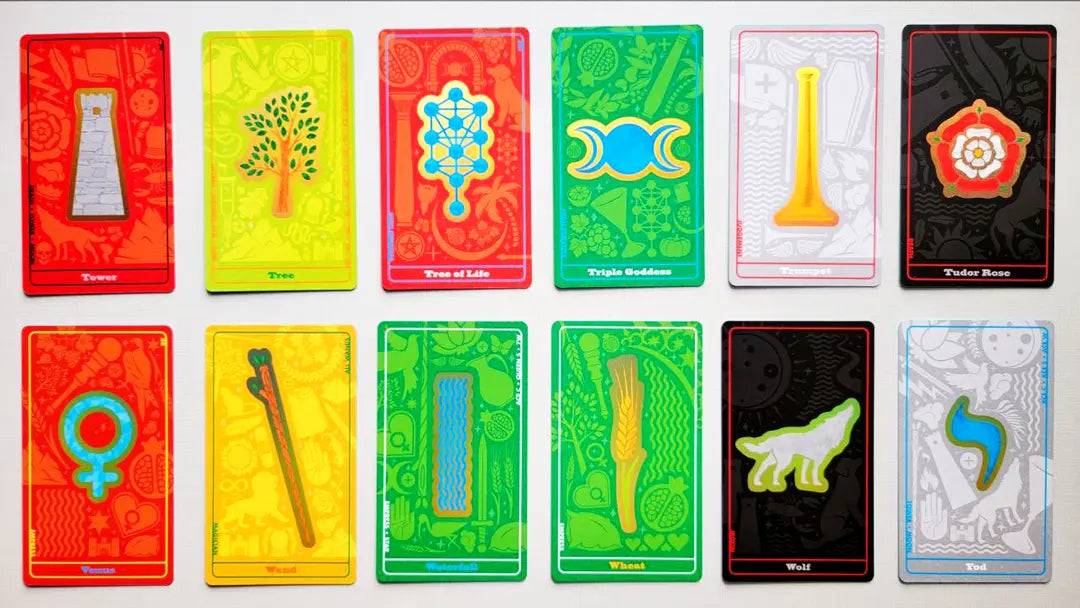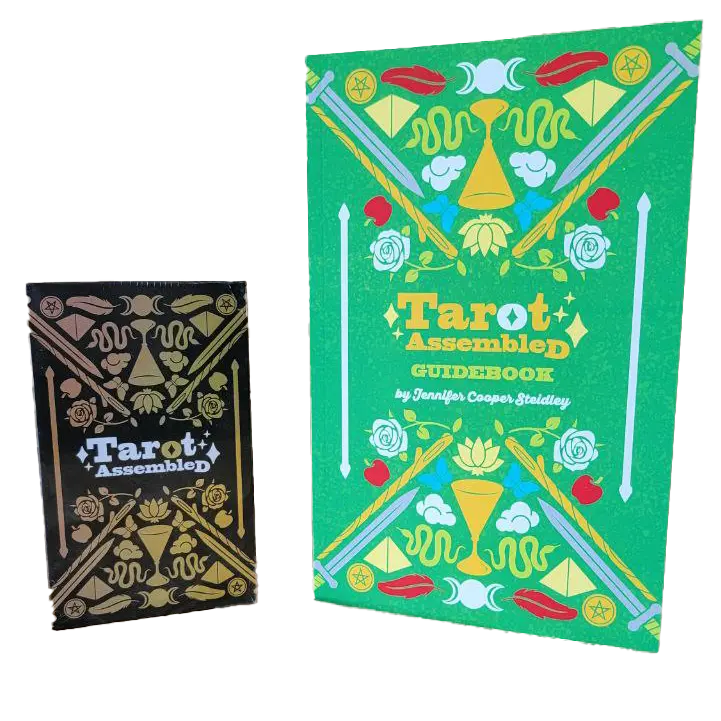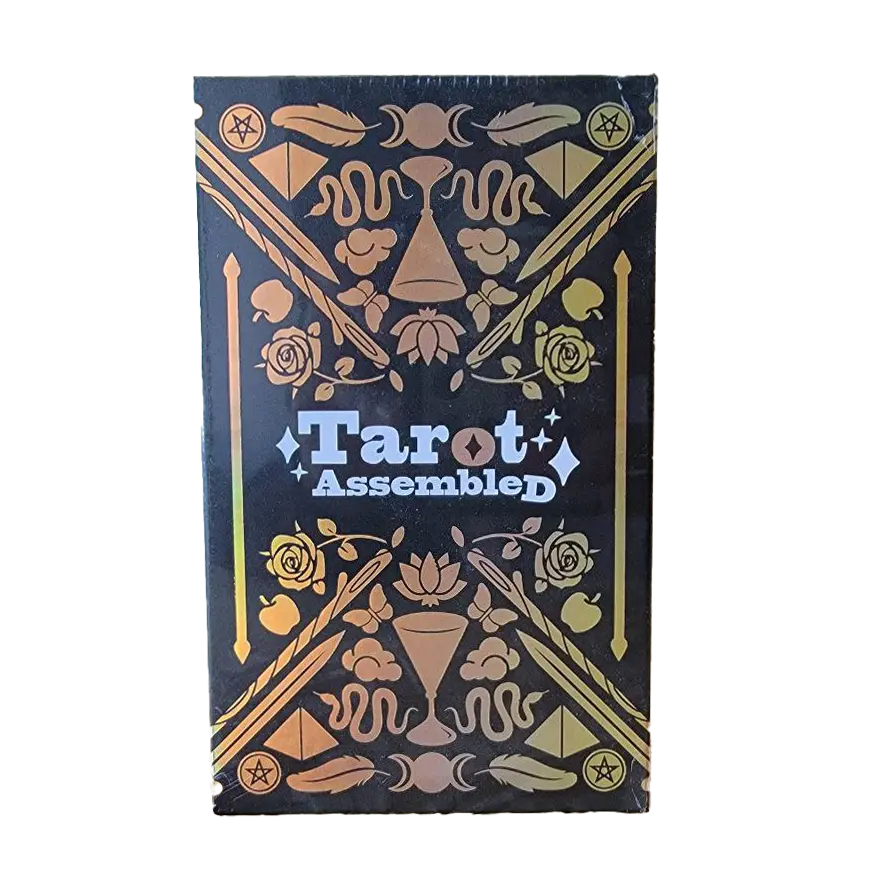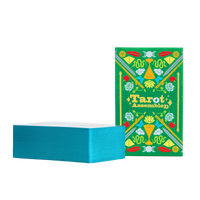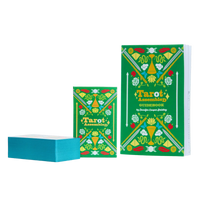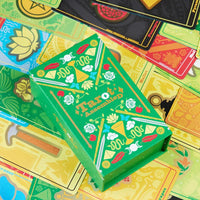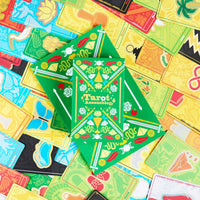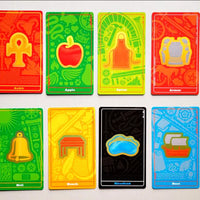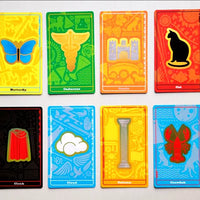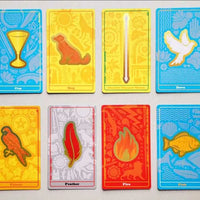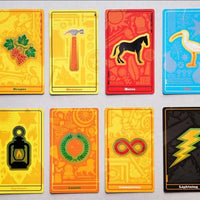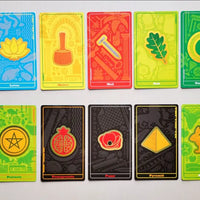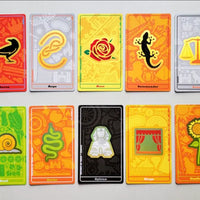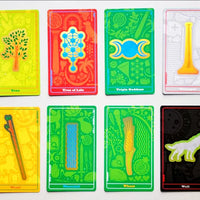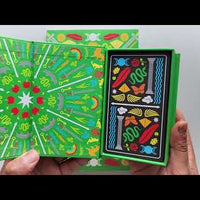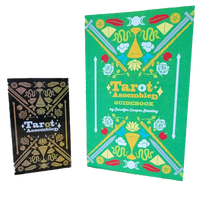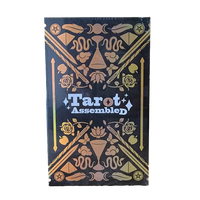 Ready to unlock the secrets of Tarot in a whole new way? Meet Tarot Assembled, the deck designed just for you!

Each card in Tarot Assembled is a gateway to the mystical world of Rider Waite Smith symbolism. Dive into a vibrant tapestry where symbols have playful 'symbol playmates' in the background. Every card holds meanings and stories waiting to be unveiled.
Versatile & Fun:

Solo Oracle Magic: Use it as a standalone Oracle Deck – each symbol has a tale, offering powerful, intuitive readings.
Perfect Pairs: Pair it with any Rider Waite Smith deck for deeper insights.
Tarot Simplified: Feeling traditional? Use Tarot Assembled alone for accurate readings, effortlessly marked with corresponding cards.
Symbol Study Haven: Dive deep into Tarot symbology – the ultimate tool for the symbol nerd in you!
Guidebook Specs:
Prefer a tangible guide? Grab the printed version – a soft-matte, 5.5"x8.5" beauty with 112 pages. It's your perfect companion, promising a petal-soft feel and a colorful adventure inside. The guidebook is sold separately, please select the correct variant.
What's included? Available in four variants tailored to your unique vibes:

Green Box, Deck Only
Black Box, Deck Only
Green Deck and Guidebook
Black Deck and Guidebook
Enhance Your Tarot Journey: Pssst, here's the scoop! Tarot Assembled isn't just a divination tool; it's your perfect companion to Tarot Disassembled by the same artist. Together, they'll enrich your Tarot readings with depth and clarity. 🌟🔮
Where Tarot Disassembled breaks each Tarot card down into a collection of individual symbols, Tarot Assembled takes it a step further and gives each individual symbol its own voice. (Or in this case, its own card.)
Jennifer Steidley is a Tarot & Oracle Deck Creator and artist. Lover of all things magical, mystical and playful. Source: @ferociousink Instagram.
STUNNING DESIGN AND AESTHETICS
SHUFFLE-FRIENDLY, THICK CARD STOCK
AQUA BLUE MATTE EDGES ON ALL CARDS
A COMPLETE GUIDEBOOK WITH ARTIST EXPLANATIONS FOR EVERY CARD
Tarot Assembled: Symbols Speak, Magic Unveils!
It's great for beginners and experienced readers. With this deck, you get the foundation of Tarot, the symbols and stories.