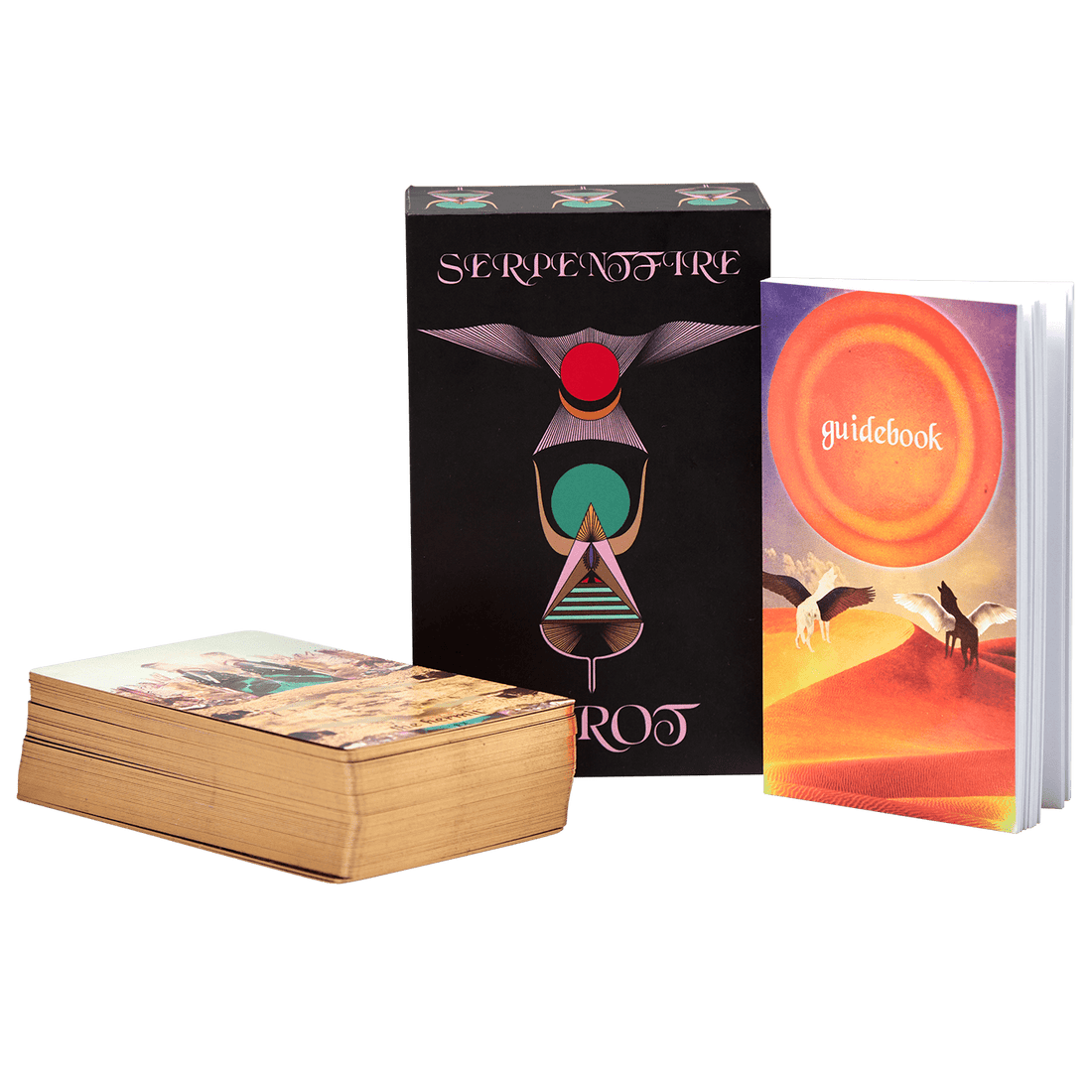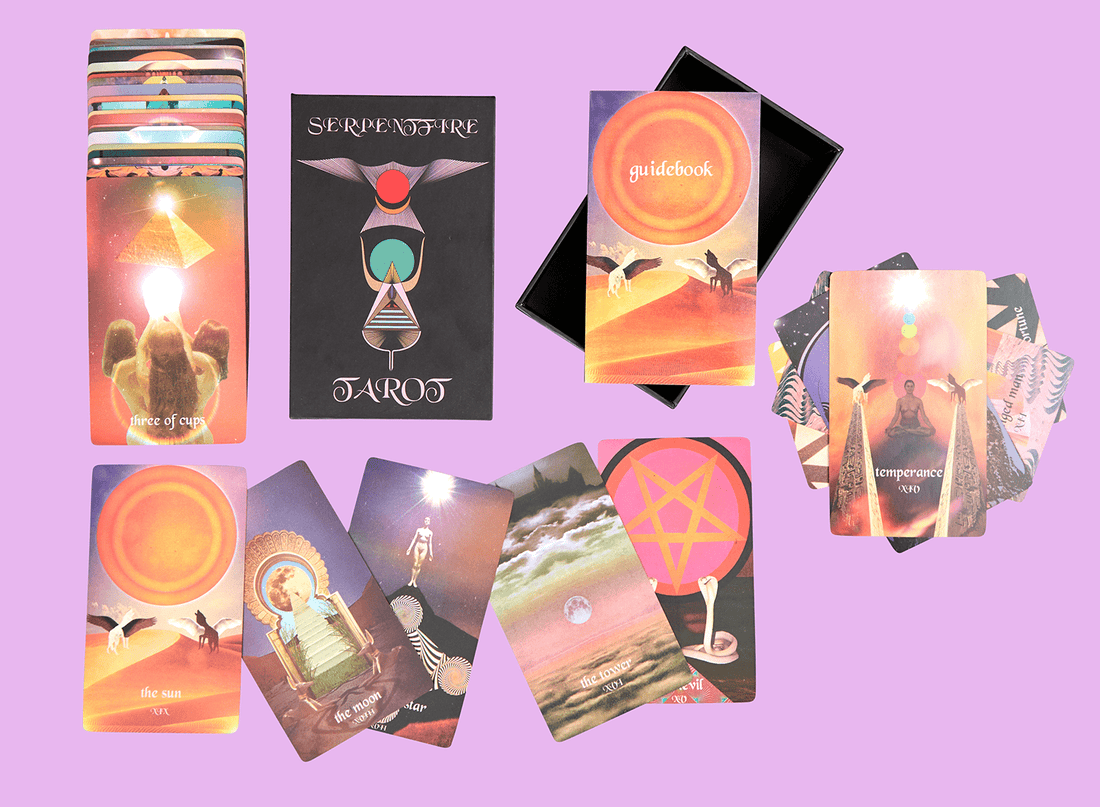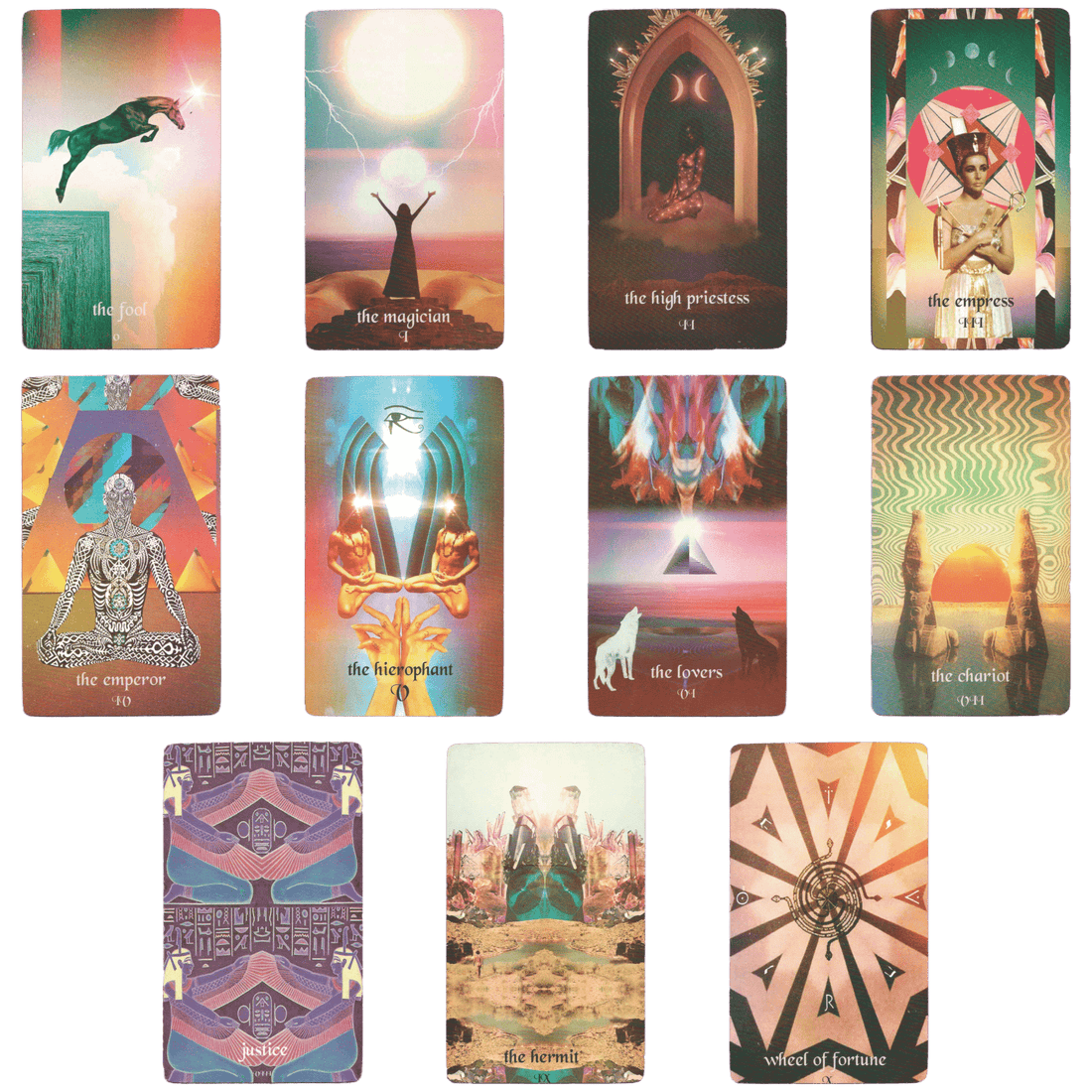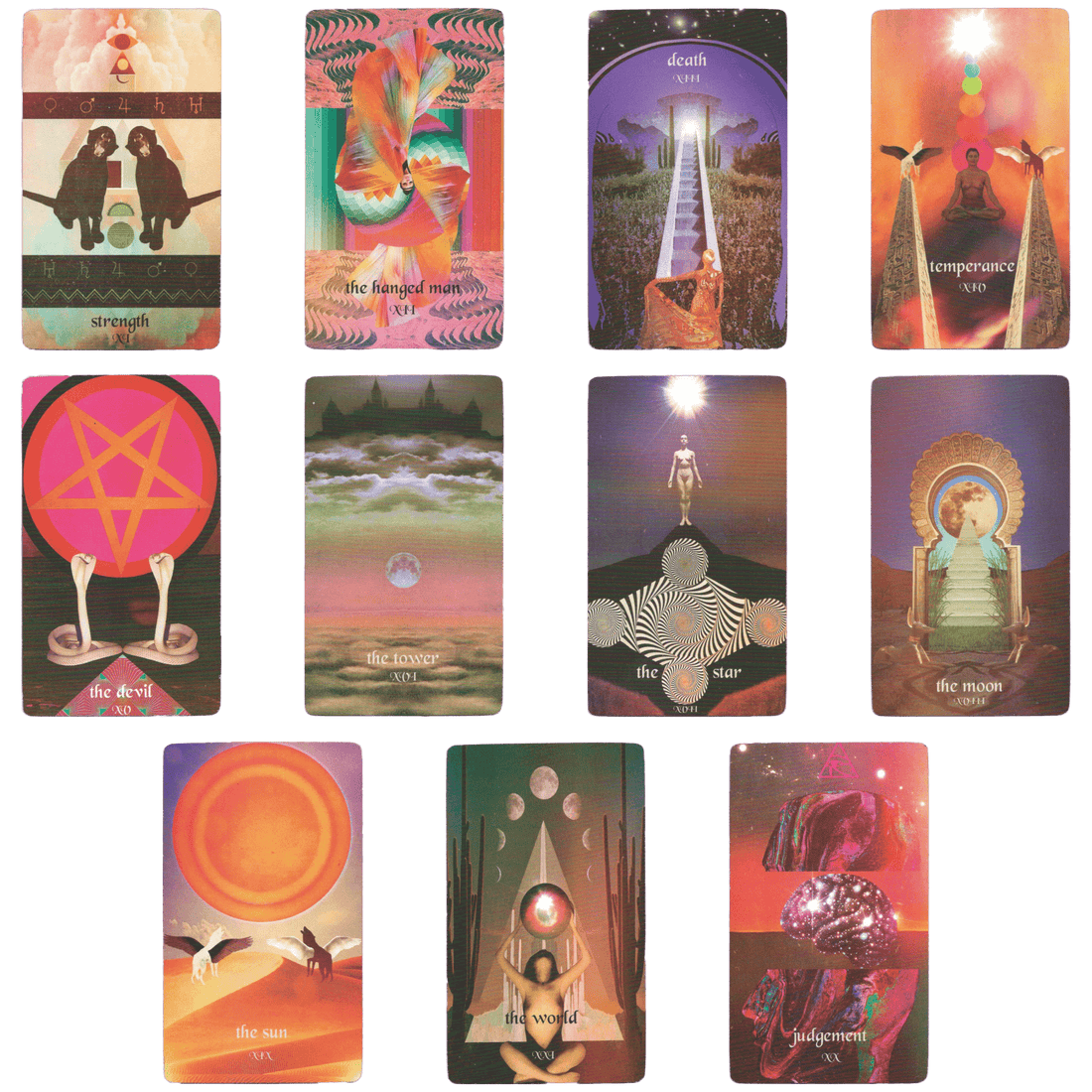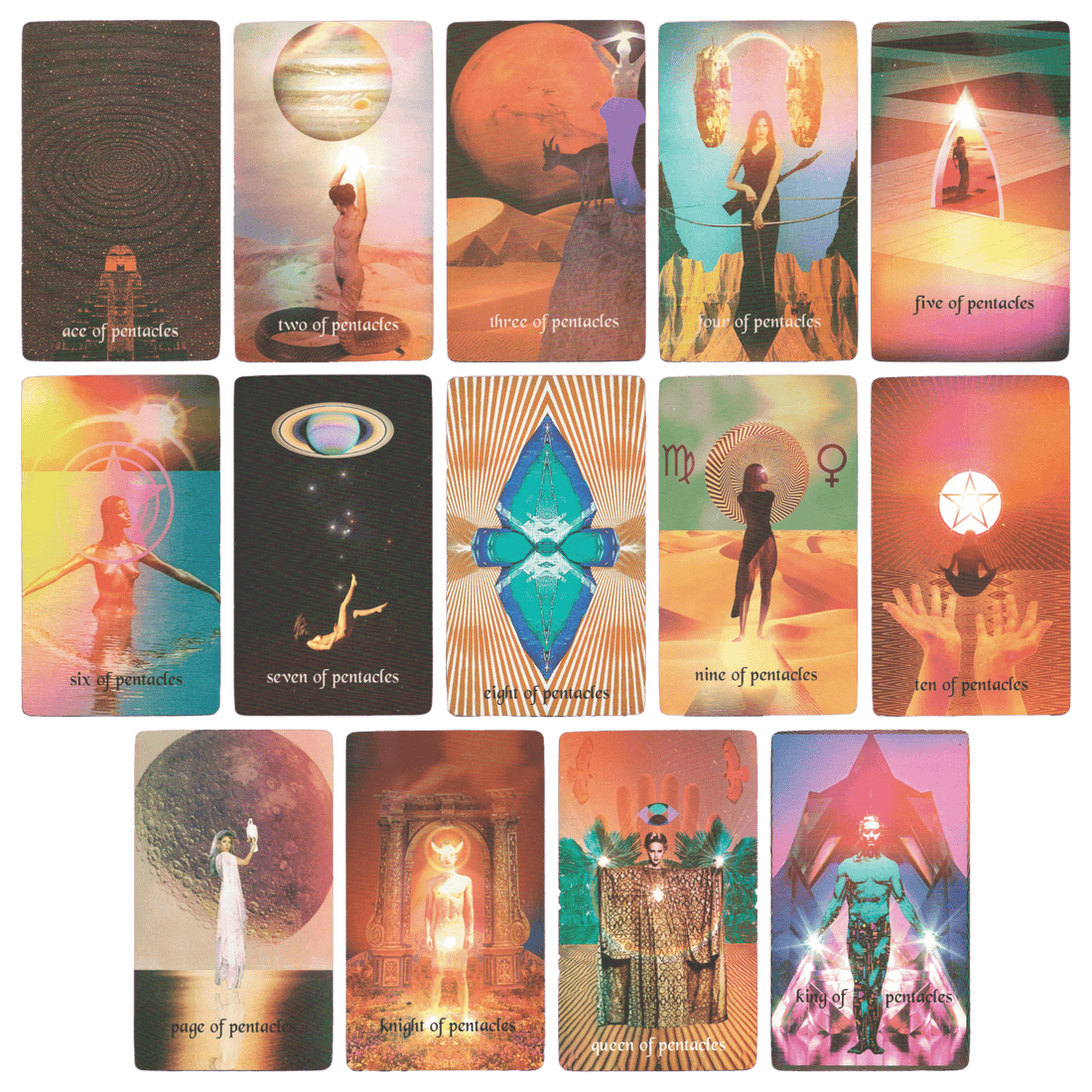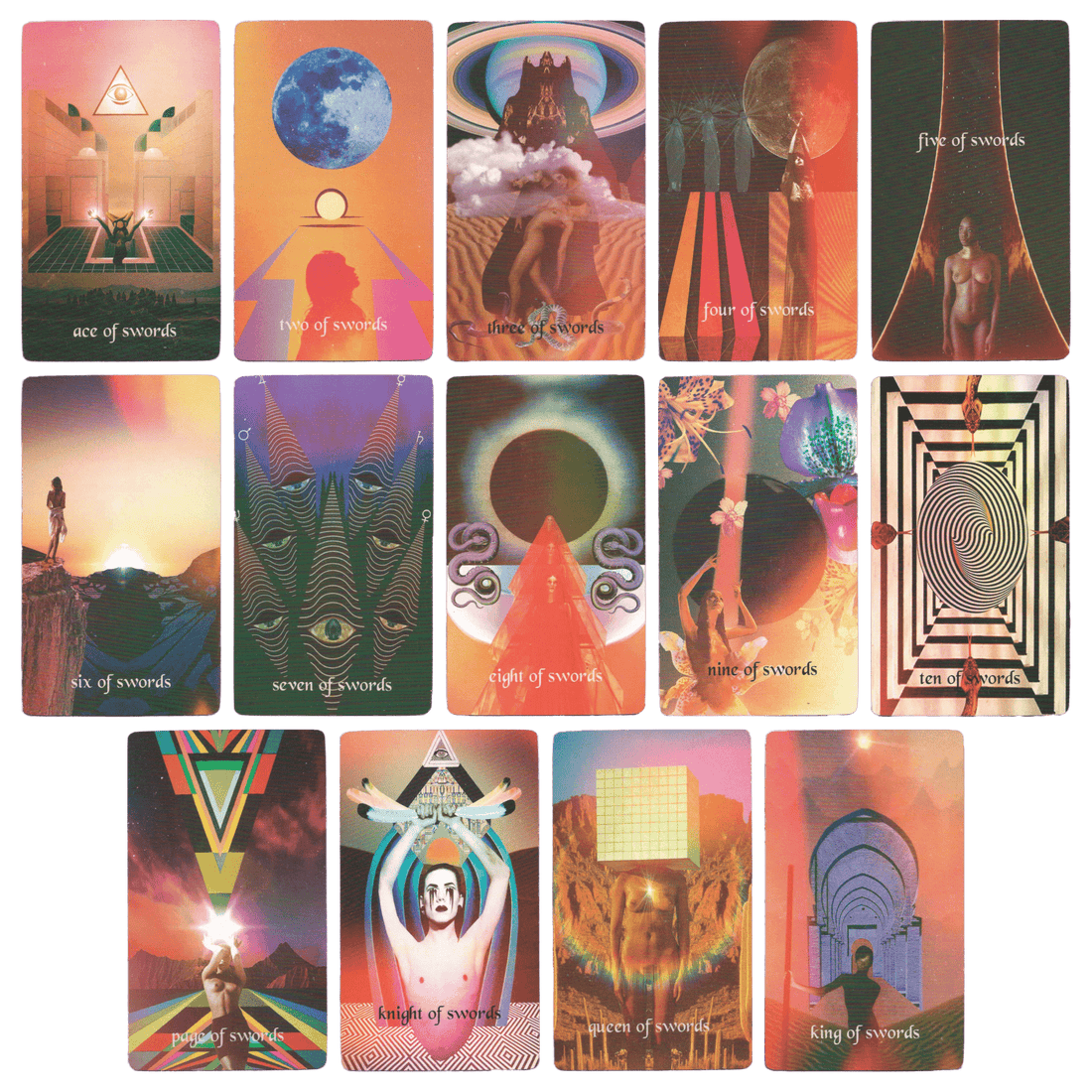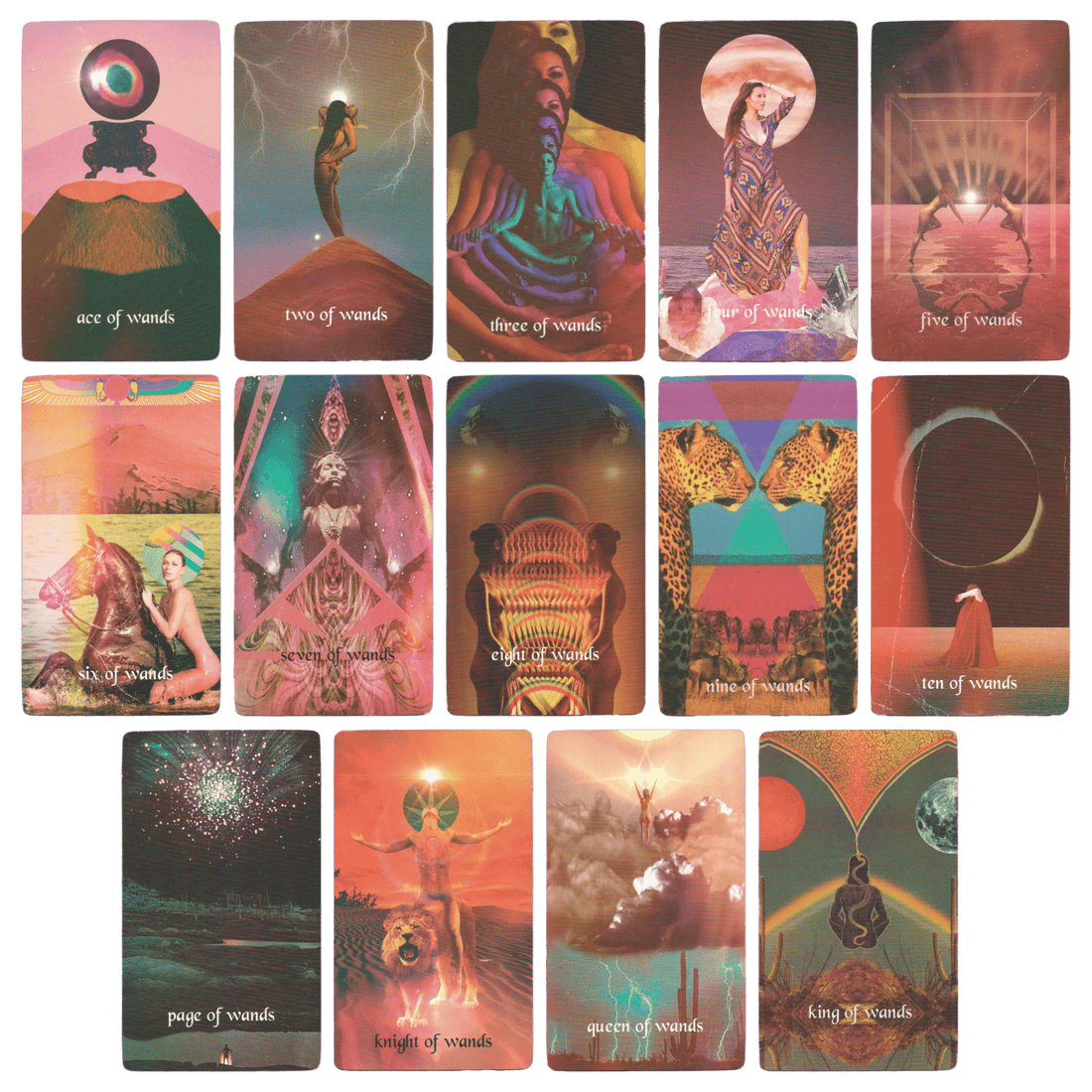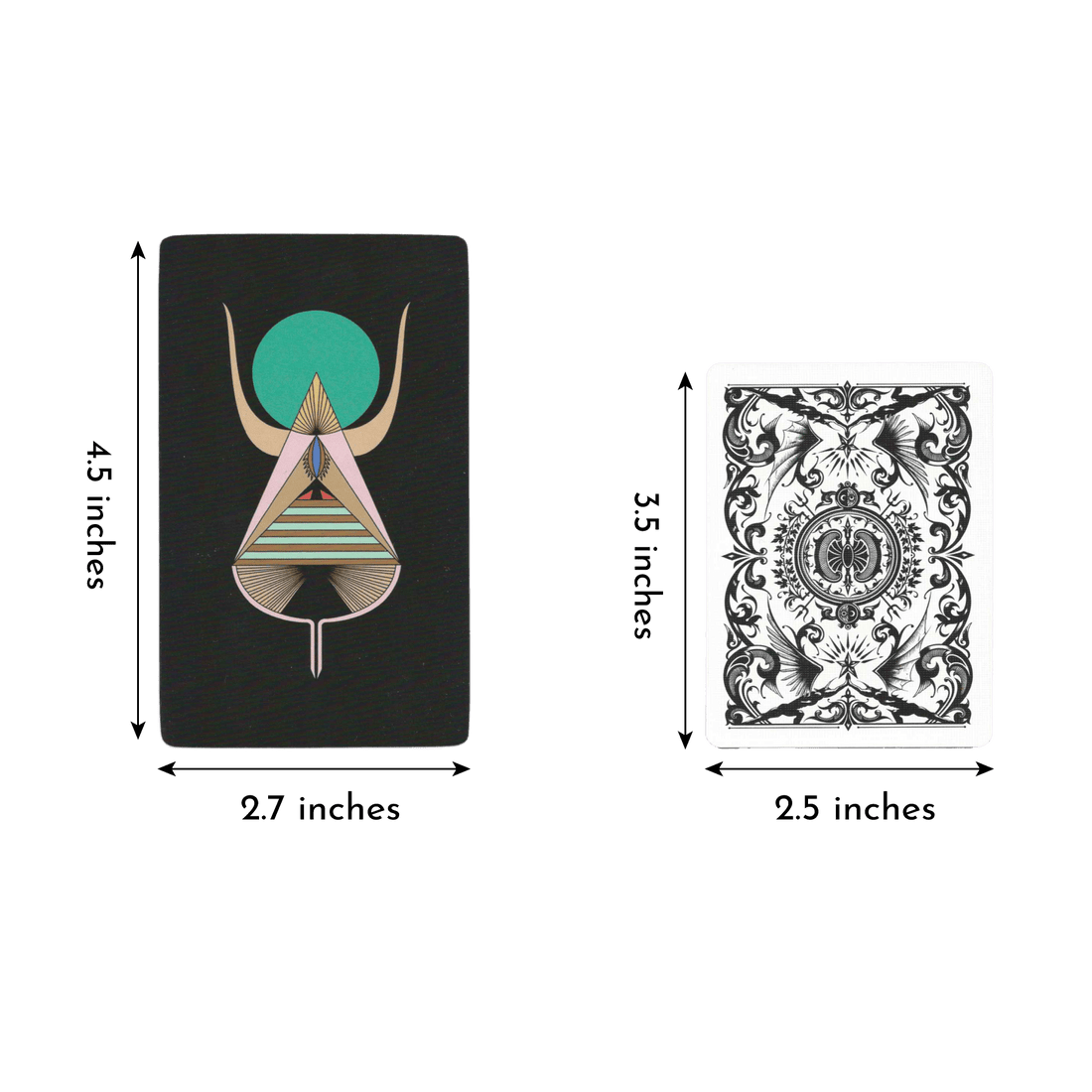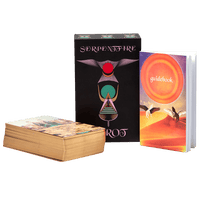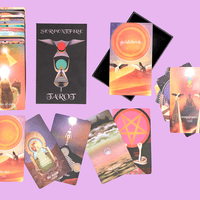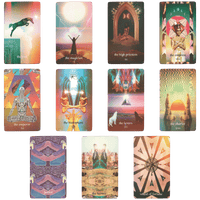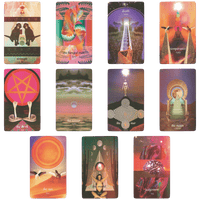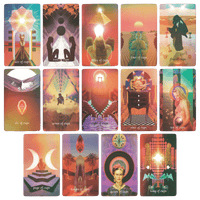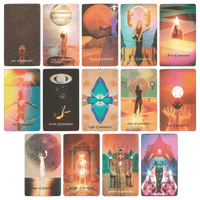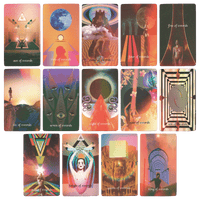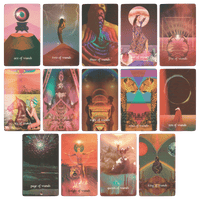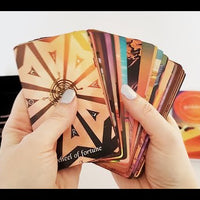 Serpentfire Tarot - Final 7th Edition
This well renowned deck contains seventy eight captivating cards with a lustrous gold edging.

Each card depicts unique interpretations, but with beautiful artistic imagery.

In Rider-Waite style, we see cups, pentacles, swords and wands depicted with charismatic imagery that invokes love for divine feminine energy.
OTHER DECKS BY ARTIST
Oracle deck
CELESTIAL BODIES ORACLE (TRAVEL SIZE)
Tarot deck
SHE WOLFE TAROT - 4TH EDITION
Rekindle your love for the divine feminine as you trace her footsteps through the majesty of the desert. Allow these carefully crafted cards to lead you on a vision quest deep into the heart of majestic archetypes.

The artwork lends itself to traditional tarot symbolism - which you can see if you look closely - but it is also a new interpretation of the cards. This makes the deck great for beginners and seasoned collectors alike.
Card back and box design feature the "777" artwork. This edition is BORDERLESS. Artwork goes from edge to edge for bigger impact.
Full 78 card tarot deck featuring collage artwork by Devany Wolfe. Standard 2.75 x 4.75 card size printed on 12 point 310gsm linen card stock, which provides great color quality, sheen, and snap back.
Cards are edged in lustrous gold.
Deck is accompanied by a comprehensive card meanings + readings booklet written by the artist.
Both deck and booklet come inside of a beautiful, durable two piece lift box.
STUNNING DESIGN AND AESTHETICS
SHUFFLE-FRIENDLY, THICK CARD STOCK
A BEAUTIFUL GILDED EDGE ON EACH CARD
A COMPLETE GUIDEBOOK WITH ARTIST EXPLANATIONS FOR EVERY CARD