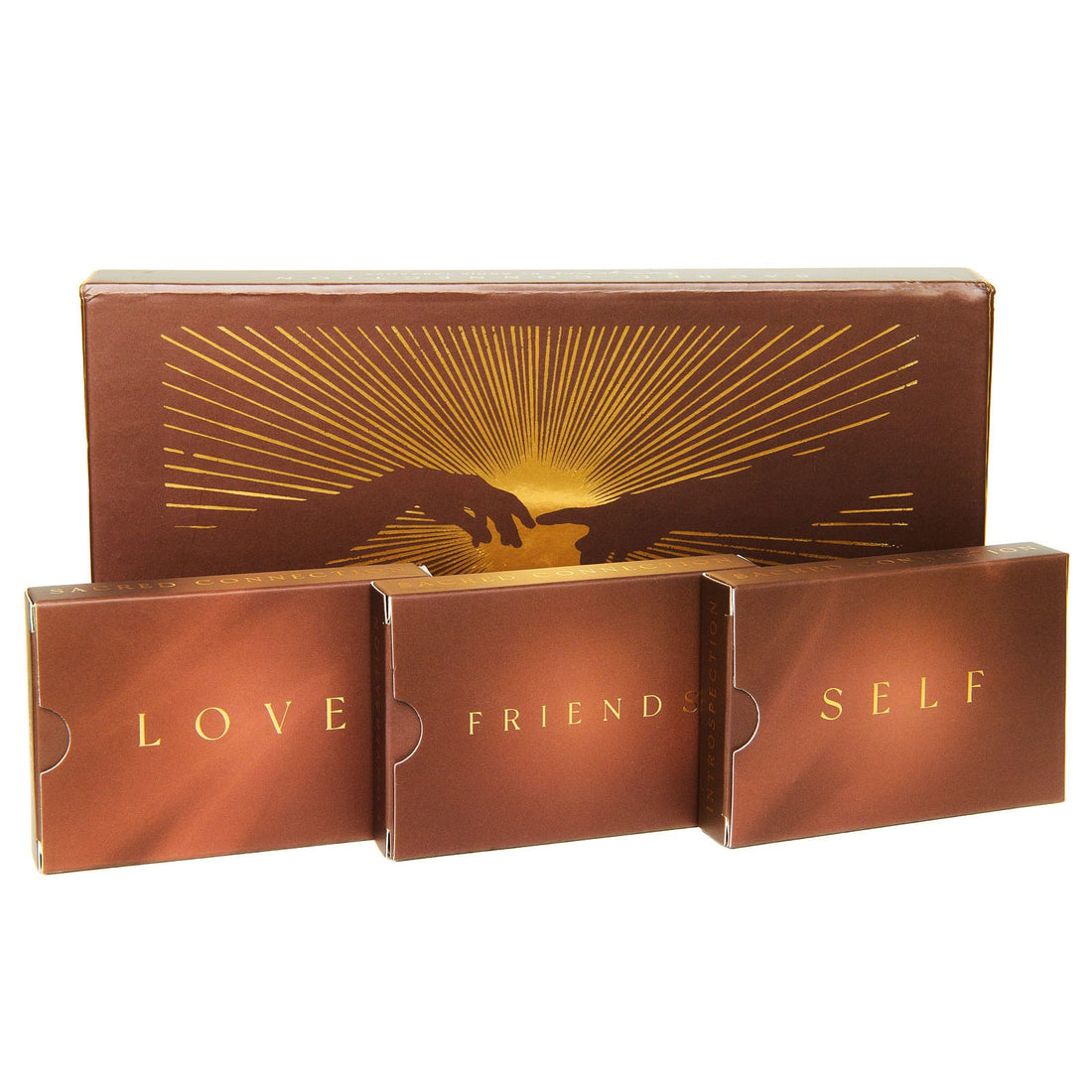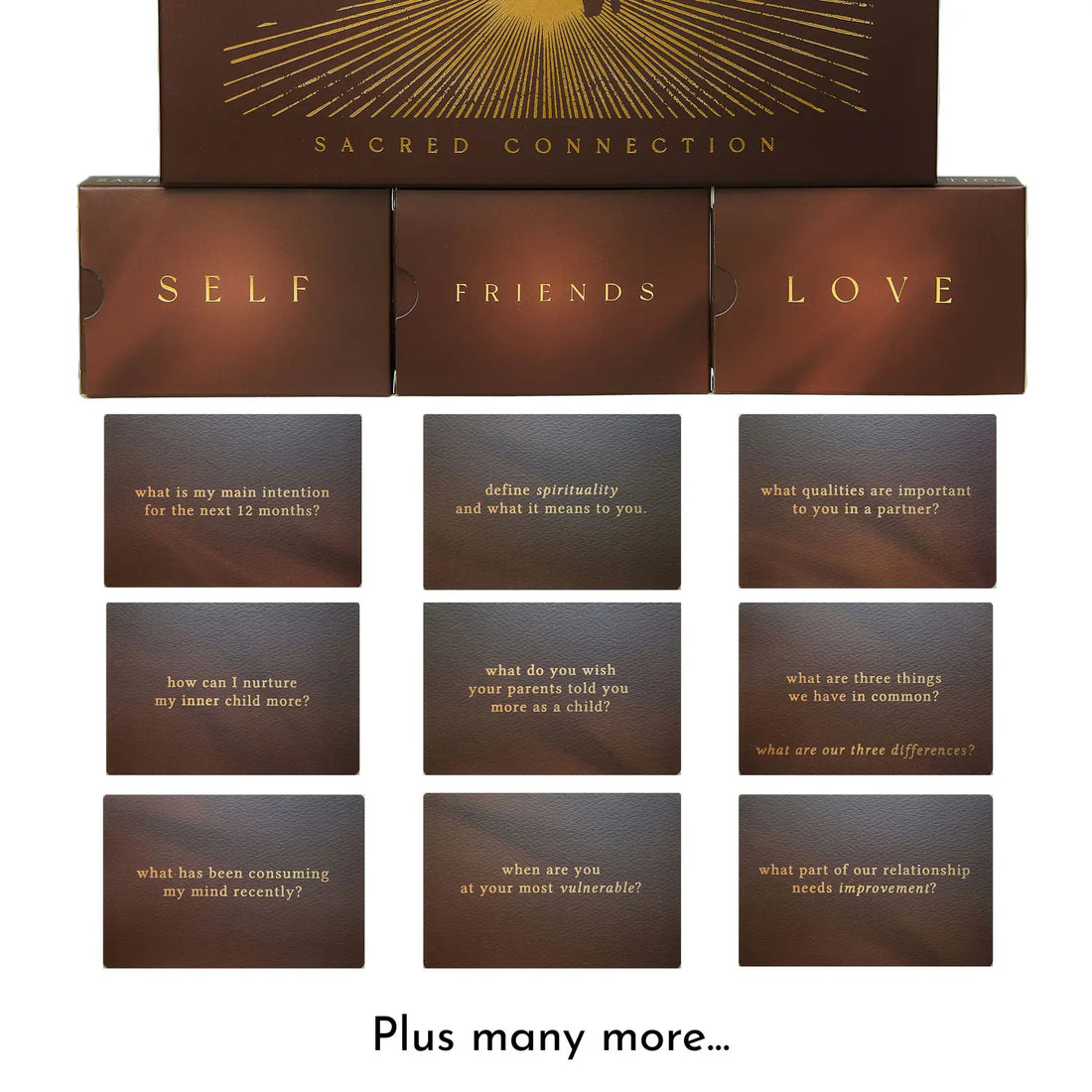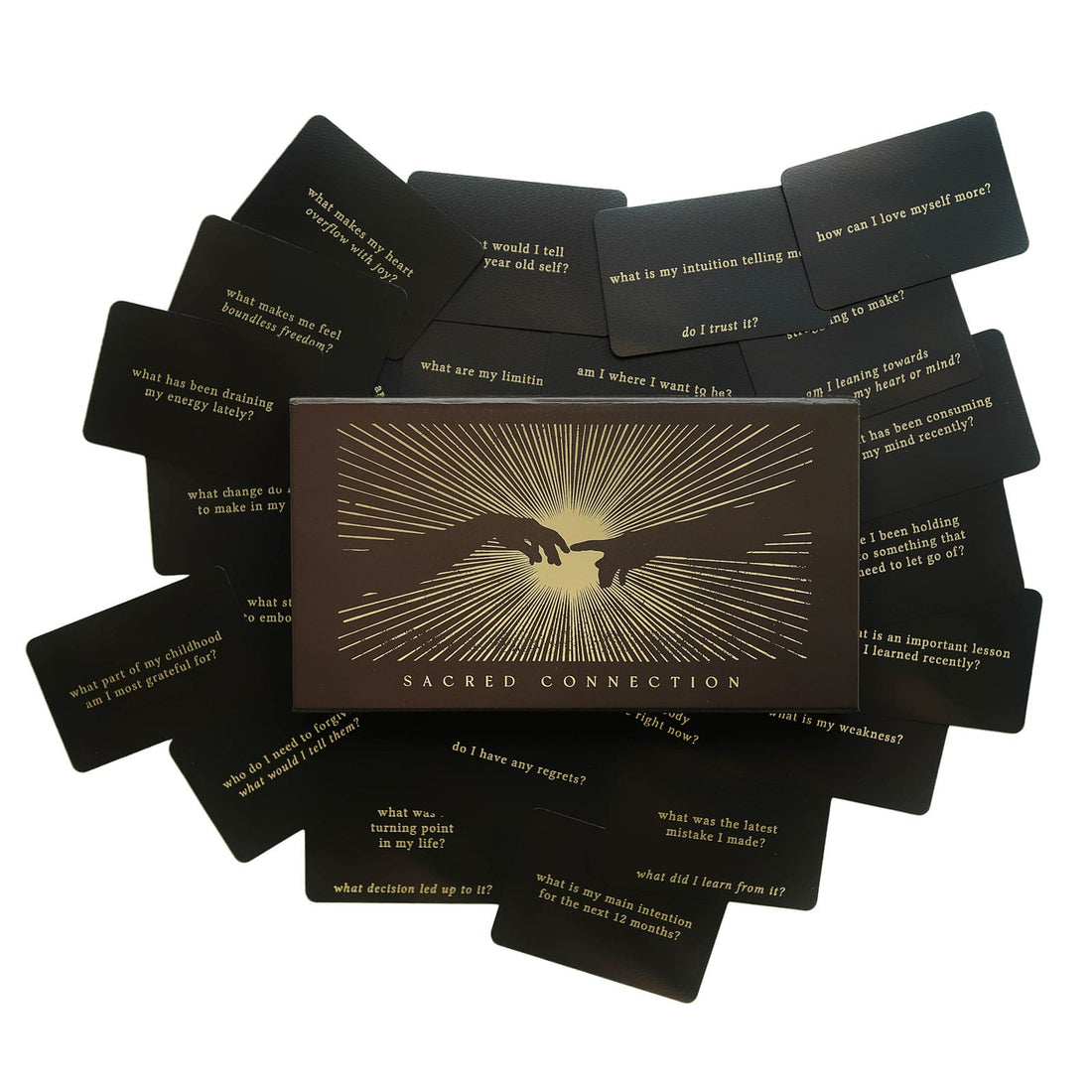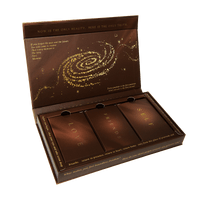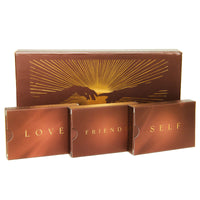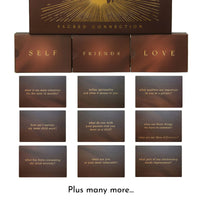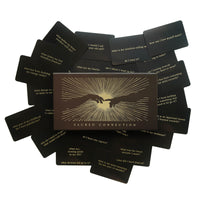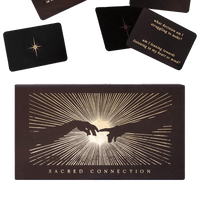 Sacred Connection Cards are the perfect tool for anyone seeking deeper connections with themselves and others. In a world filled with distractions and superficial interactions, these cards provide an opportunity for meaningful conversations about the things that truly matter.
Inside the box, you will find three card decks: "Self", "Friends" and "Love". Each one contains a set of questions, self-reflection prompts, or conversation starters for a deeper connection. Whether you're exploring your own thoughts and emotions or connecting with others, these cards offer a powerful way to nurture your relationships and cultivate a more authentic connection with yourself.
Created by Annie Tarasova who understands the importance of real connections, these cards were inspired by mind-opening and heart-opening conversations with others and oneself. Each card features thought-provoking questions and prompts that encourage you to think deeper and connect more intimately with those around you.
Experience the power of connection and unlock the deeper truths within yourself and others with the Sacred Connection Cards.
STUNNING DESIGN AND AESTHETICS
SHUFFLE-FRIENDLY, THICK CARD STOCK
LUXURIOUS BOX WITH INTRICATE ARTWORK PROTECTS YOUR CARDS
DISCOVER DEEPER CONNECTIONS WITH 111 QUESTIONS, 90 CARDS, AND 3 DECKS
What's more important than self-awareness, empathy, and meaningful connections?
Explore your inner world with the Self deck, spark conversations with Friends, and deepen your intimate connections with the Love deck - all with the 'Sacred Connection Cards' featuring 111 questions, 90 cards, and 3 decks.