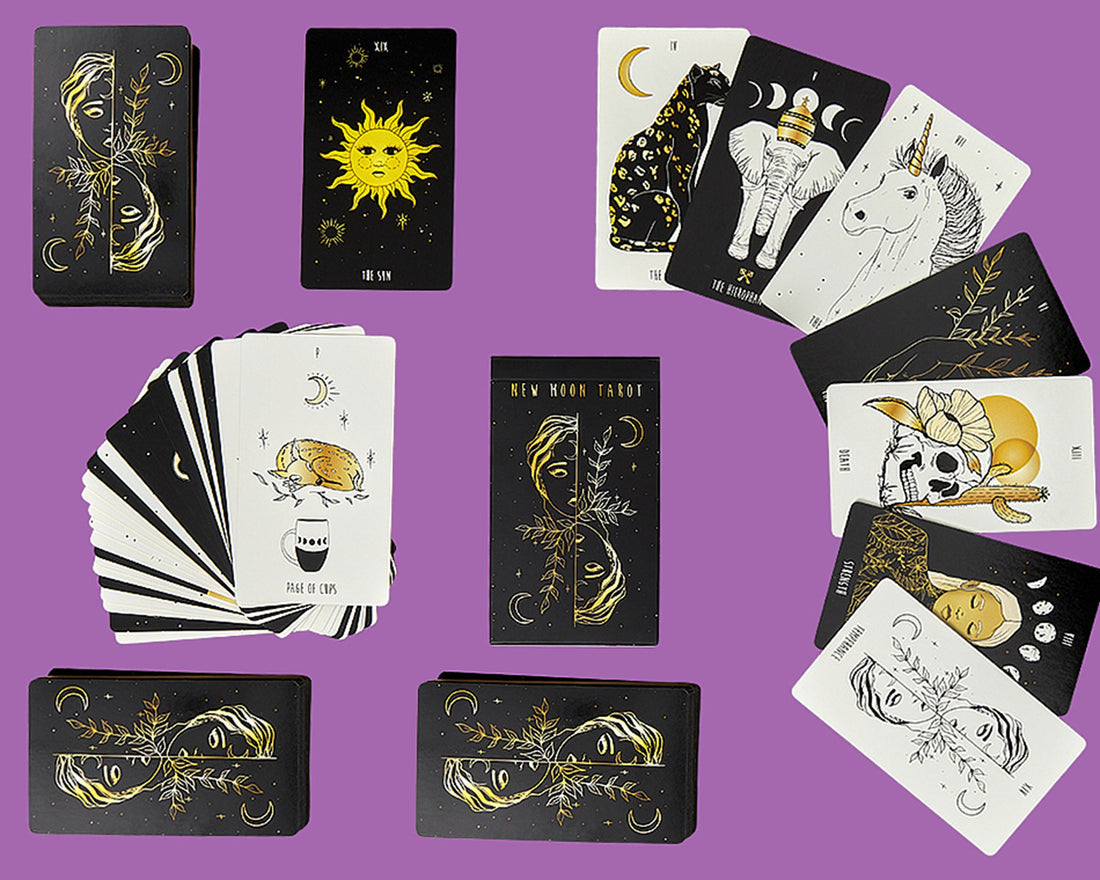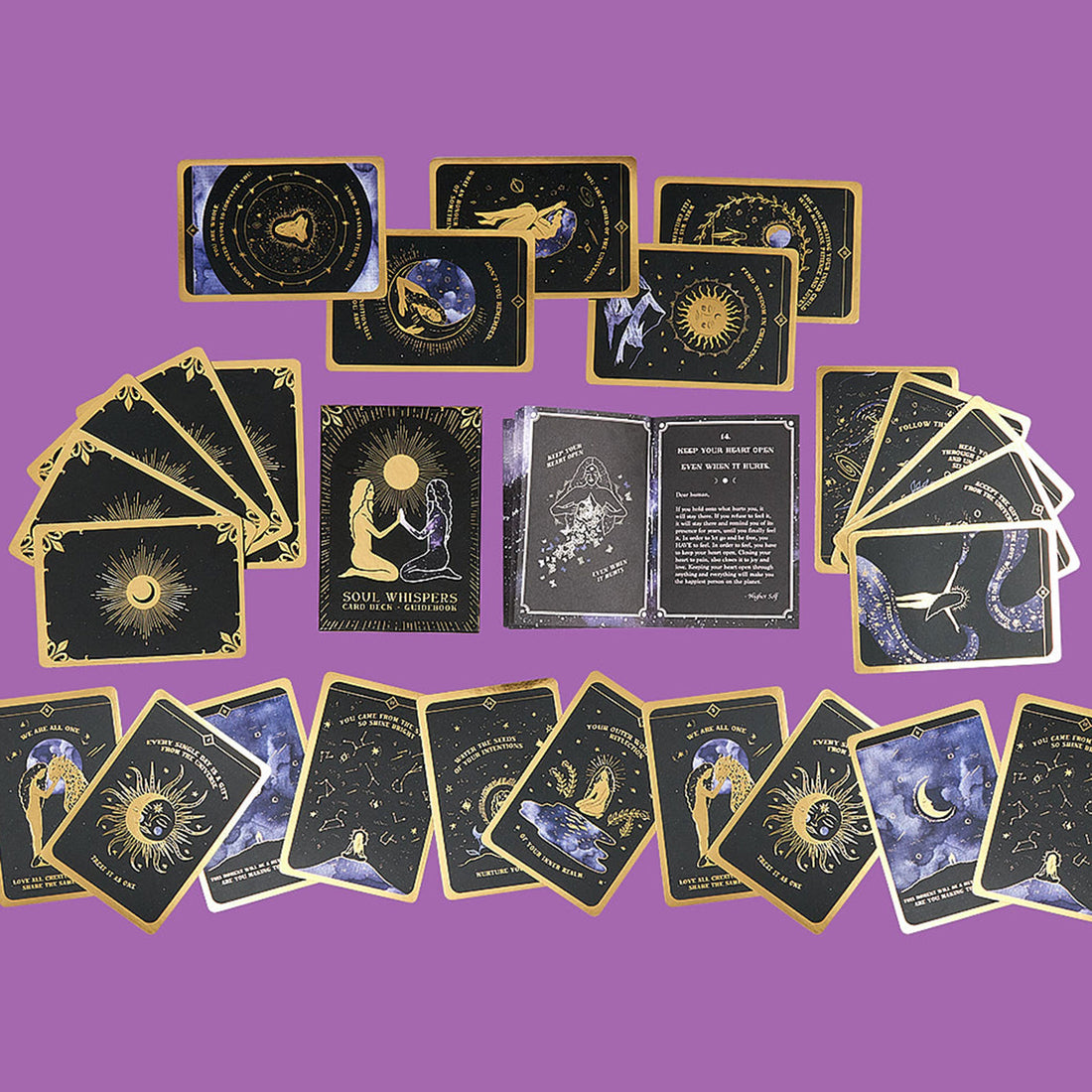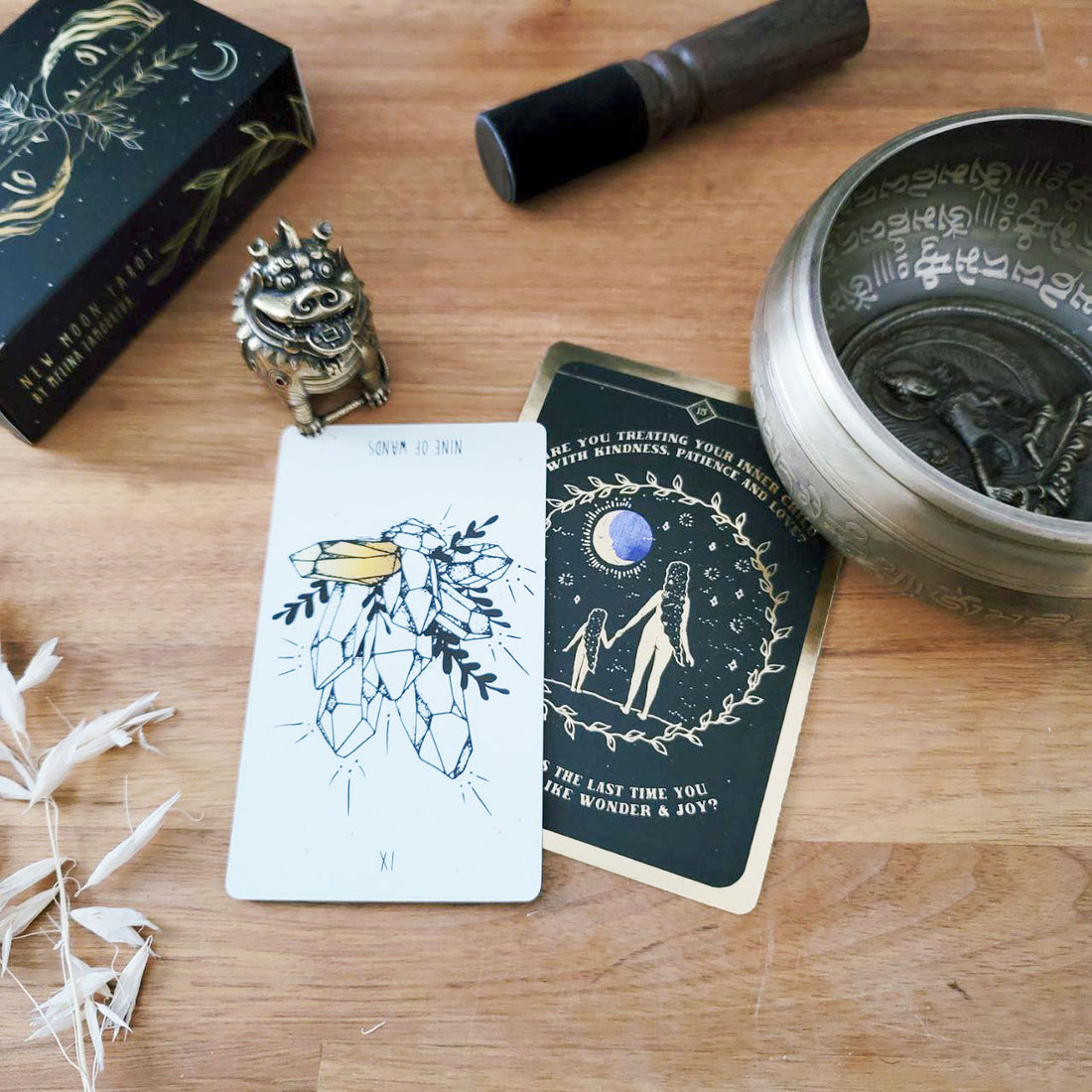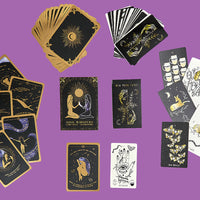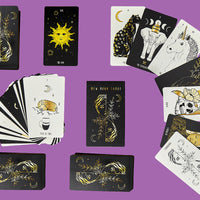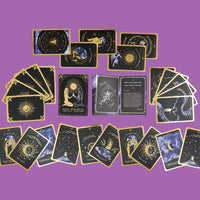 Bring some bling to your nighttime routine! This bundle shines for end-of-day readings. In black and gold, the New Moon Tarot and Soul Whispers Oracle Deck will bring closure to your day. Use the New Moon Tarot for you evening reading and follow up the Soul Whispers for your nighttime affirmation. Or even better, pull your Soul Whispers cards as clarifiers for an extra soothing reading. May you have sweet dreams!
STUNNING DESIGN AND AESTHETICS
SHUFFLE-FRIENDLY, THICK CARD STOCK
A BEAUTIFUL GILDED EDGE ON EACH CARD
A COMPLETE GUIDEBOOK WITH ARTIST EXPLANATIONS FOR EVERY CARD
Best affirmation to end your day with
GLAMOROUS BLACK AND GOLD CELEBRATION
Nine of Wands reversed from New Moon Tarot deck and treating your inner child with kindness from Soul Whispers Oracle deck.
It never hurts to get more clarity! Combine some of our most gorgeous tarot cards with oracle cards for complete answers to your questions.