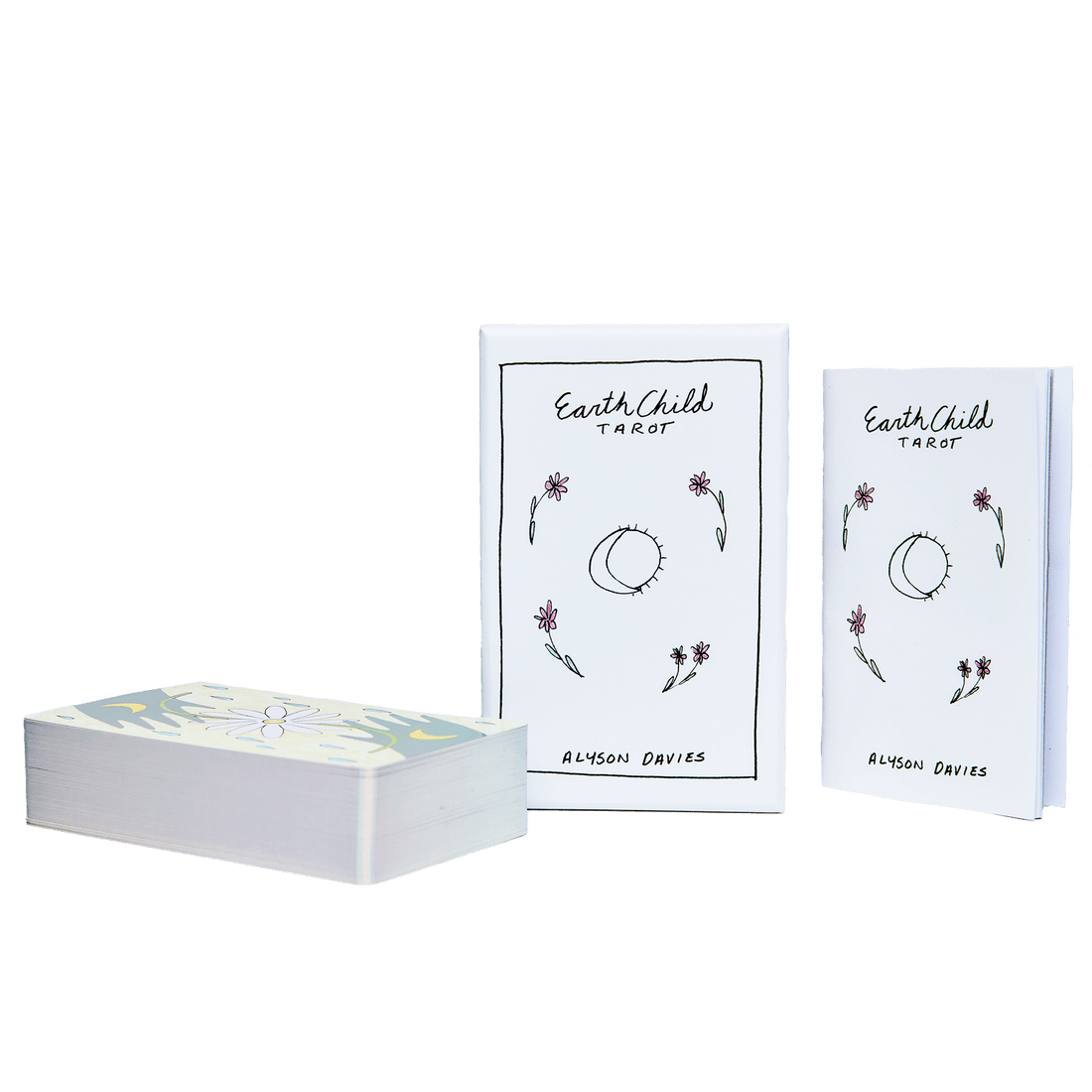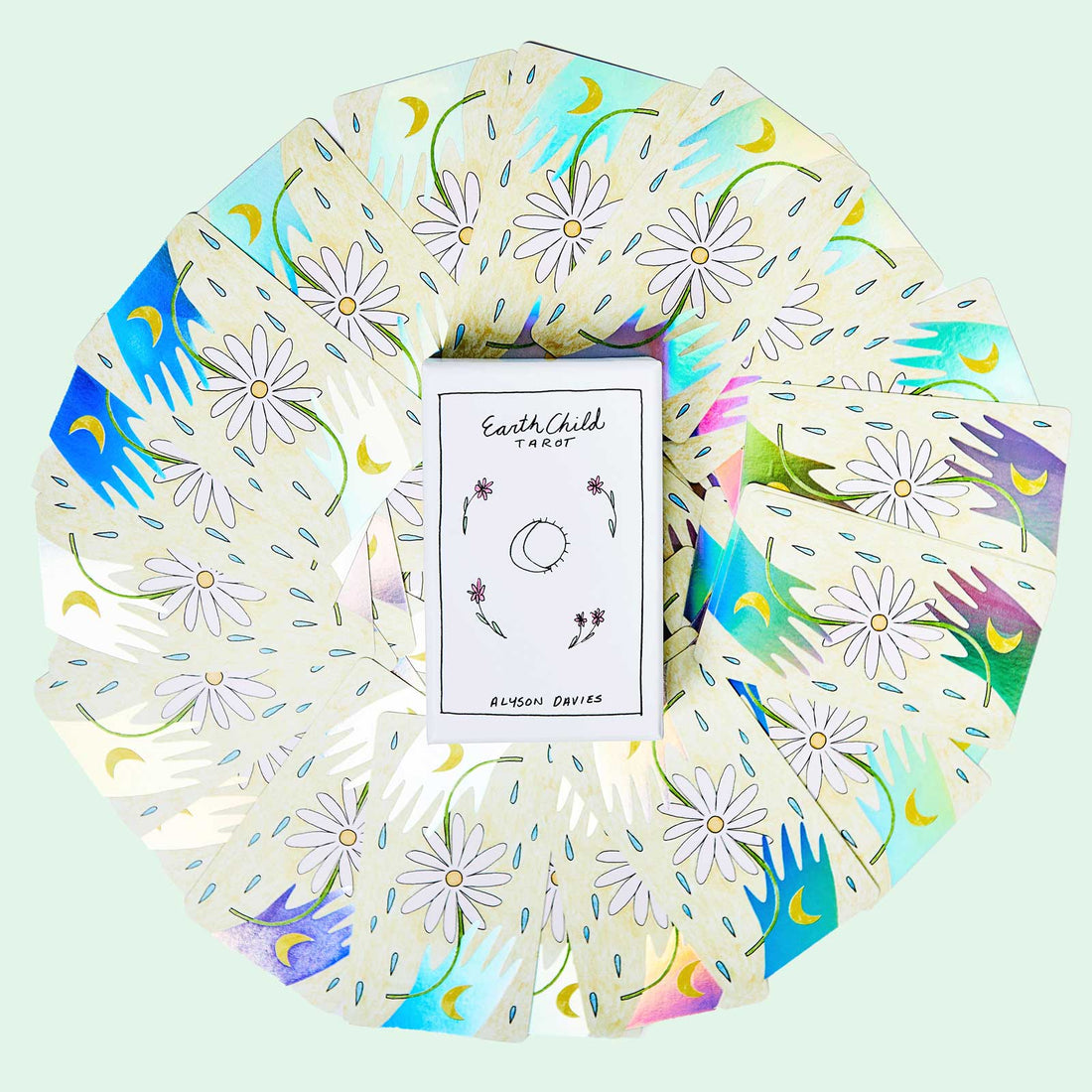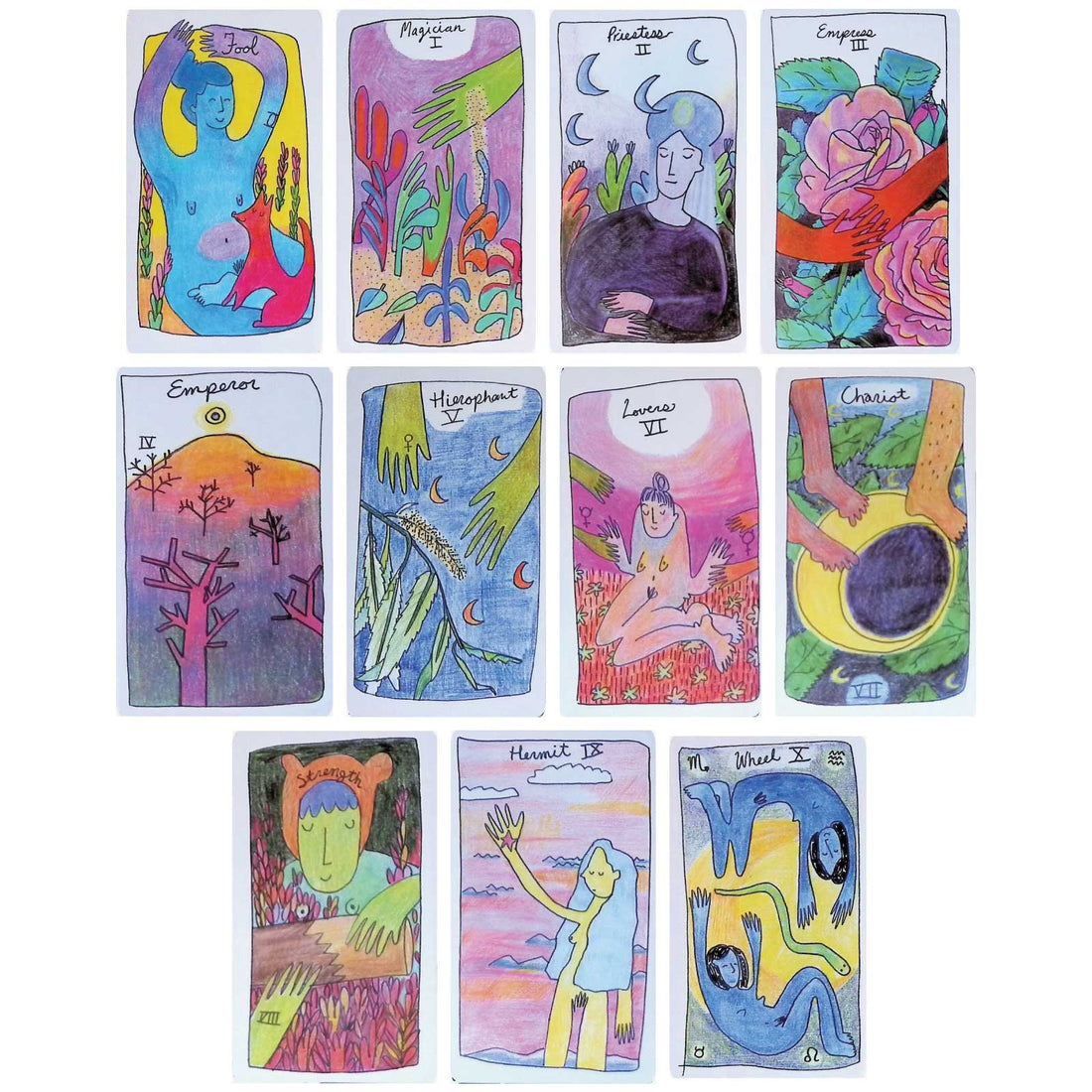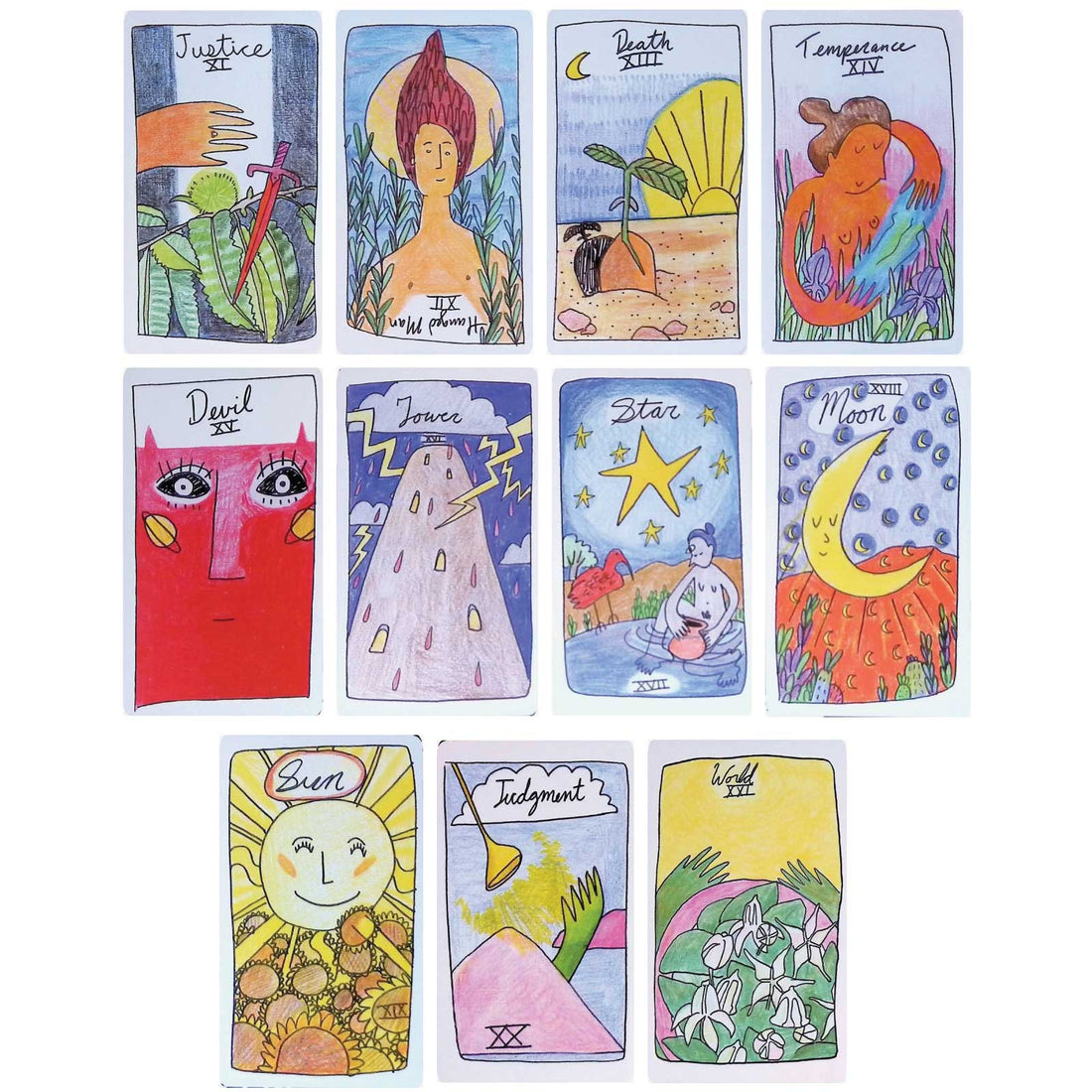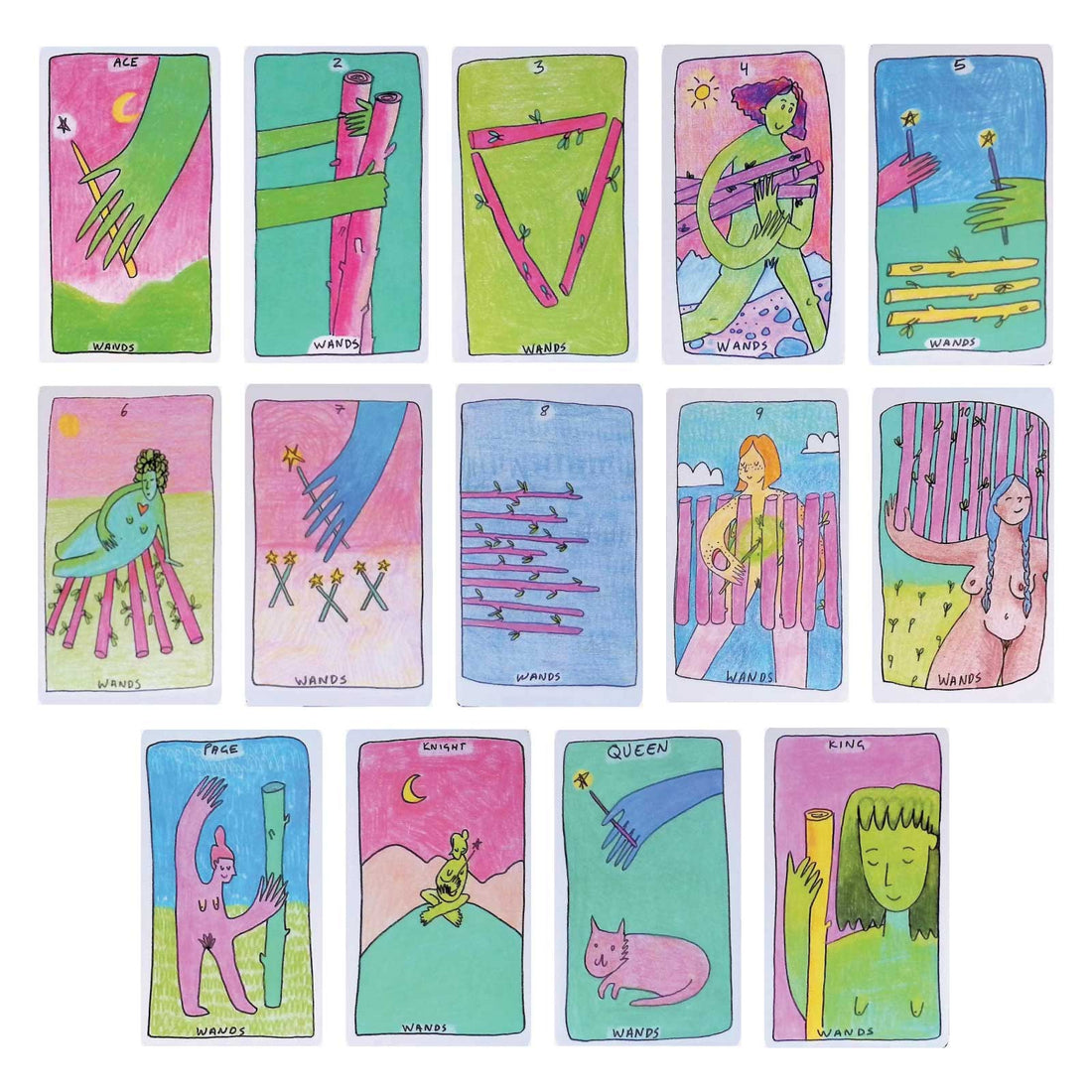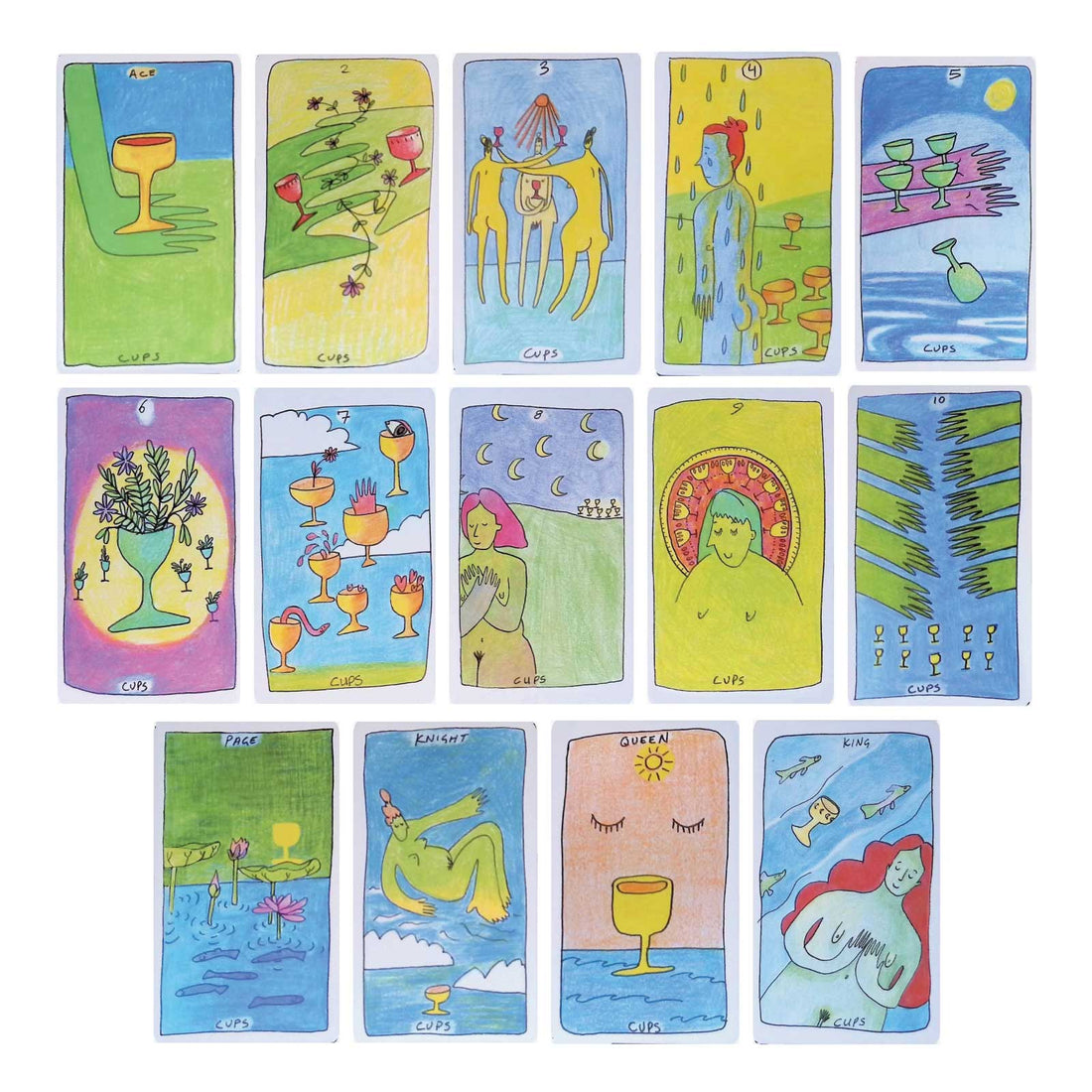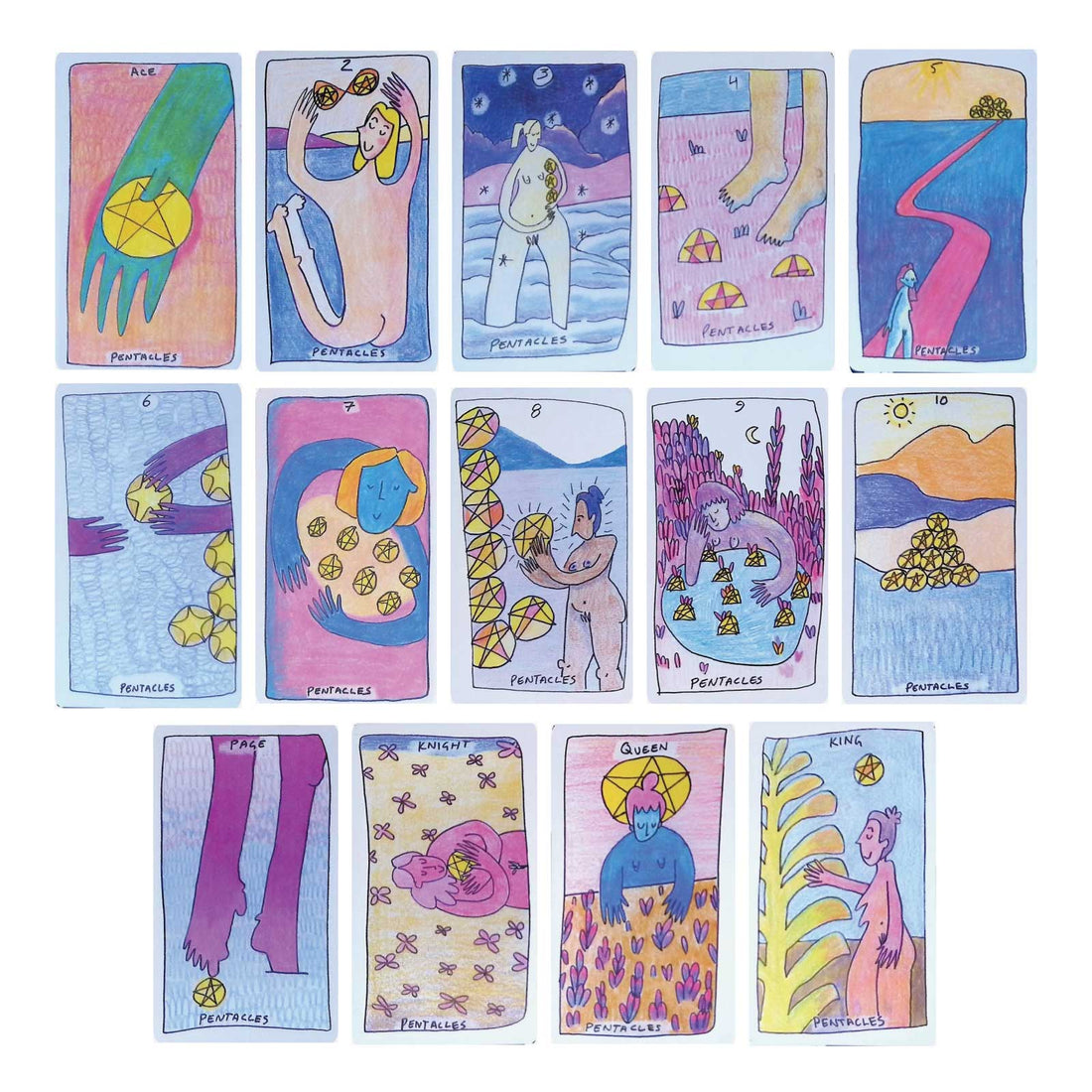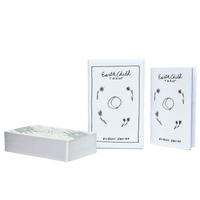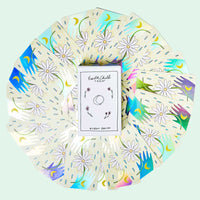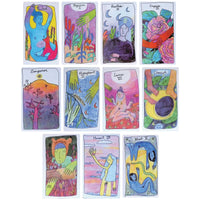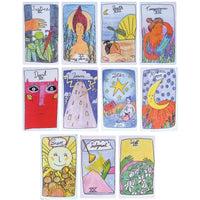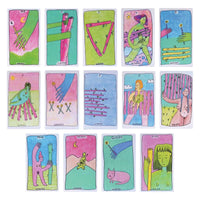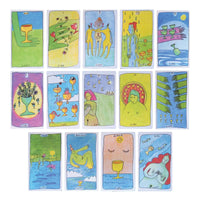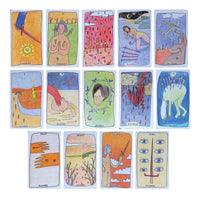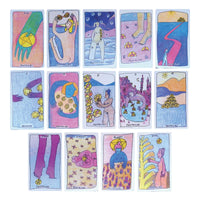 Dive into a world of enchantment with the Earth Child Tarot—a deck that captures the essence of lightness, kindness, and self-discovery. A masterpiece of artistic expression, this deck captures the essence of joy and playfulness while delivering thought-provoking insights.

🎨 Whimsy, vibrant colors, and profound messages in one piece of artwork: Each card is adorned with whimsical artwork, displaying a harmonious blend of enchanting illustrations and rich symbolism. Despite its lively exterior, this deck hides a depth of wisdom and profound messages beneath its colorful surface. Bringing together lightheartedness and profundity, the Earth Child Tarot is a transformative experience that touches your inner child and soul.

✨ Mesmerizing Card Backs: Flip the deck over to reveal the stunning card backs adorned with silver rainbow/ iridescent foil stamping. These captivating finishes add a touch of magic to your readings and create an atmosphere of wonder.

🌈 Radiant Edging: The Earth Child Tarot is adorned with silver rainbow/ iridescent edging, adding a touch of brilliance to the deck's already enchanting aesthetic. Let the shimmering edges guide you through the cards with an ethereal glow.
What's included:
78 Tarot cards of dimension: 70mm x 120mm on 350 gsm art paper with a UV matte finish.
Card backs feature iridescent foil stamping.
Each card has an iridescent edge.
A rigid two-piece box and a booklet with card interpretations, a card spread, astrological information and more.
Earth Child Tarot is a gentle deck, created with an intuitive understanding of tarot. This deck offers light and kindness and is a wonderful tool in self care, and inner child work. The deck was created to serve your needs through its embrace of seasonality and astrology.

The Earth Child Tarot deck is a retreat from a stimulating world, allowing you to take some time away for inward reflection and care.
Alyson Davies is a visual artist based in Edmonton, AB (amiskwaciwâskahikan, Treaty 6 Territory). In the studio Davies studies moments of connection with nature intertwined with personal histories and autobiographic storytelling. Her multidisciplinary studio practice primarily focuses on painting, cyanotype printmaking and ceramics.
She holds a MFA from Emily Carr University of Art and Design and BFA from the University of Alberta. Her artwork has been shown across Canada and the United States.
Alyson is the creator of Earth Child Tarot and Blue Earth Tarot, independently published tarot decks which have been collected worldwide.
STUNNING DESIGN AND AESTHETICS
SHUFFLE-FRIENDLY, THICK CARD STOCK. SILVER RAINBOW FOIL STAMPING ON CARD BACKS
BRILLIANT IRIDESCENT EDGES ON EVERY CARD
BOOKLET INCLUDING KEYWORDS FOR EACH CARD
Lightness, kindness, and self-discovery
Allow the Earth Child Tarot to guide you on a journey of self-discovery, nurture your inner child, and offer heartfelt insights into life's most pressing questions. With its delicate blend of seasonality, astrology, and dreamy whimsy, this deck is sure to become a cherished companion on your spiritual path.