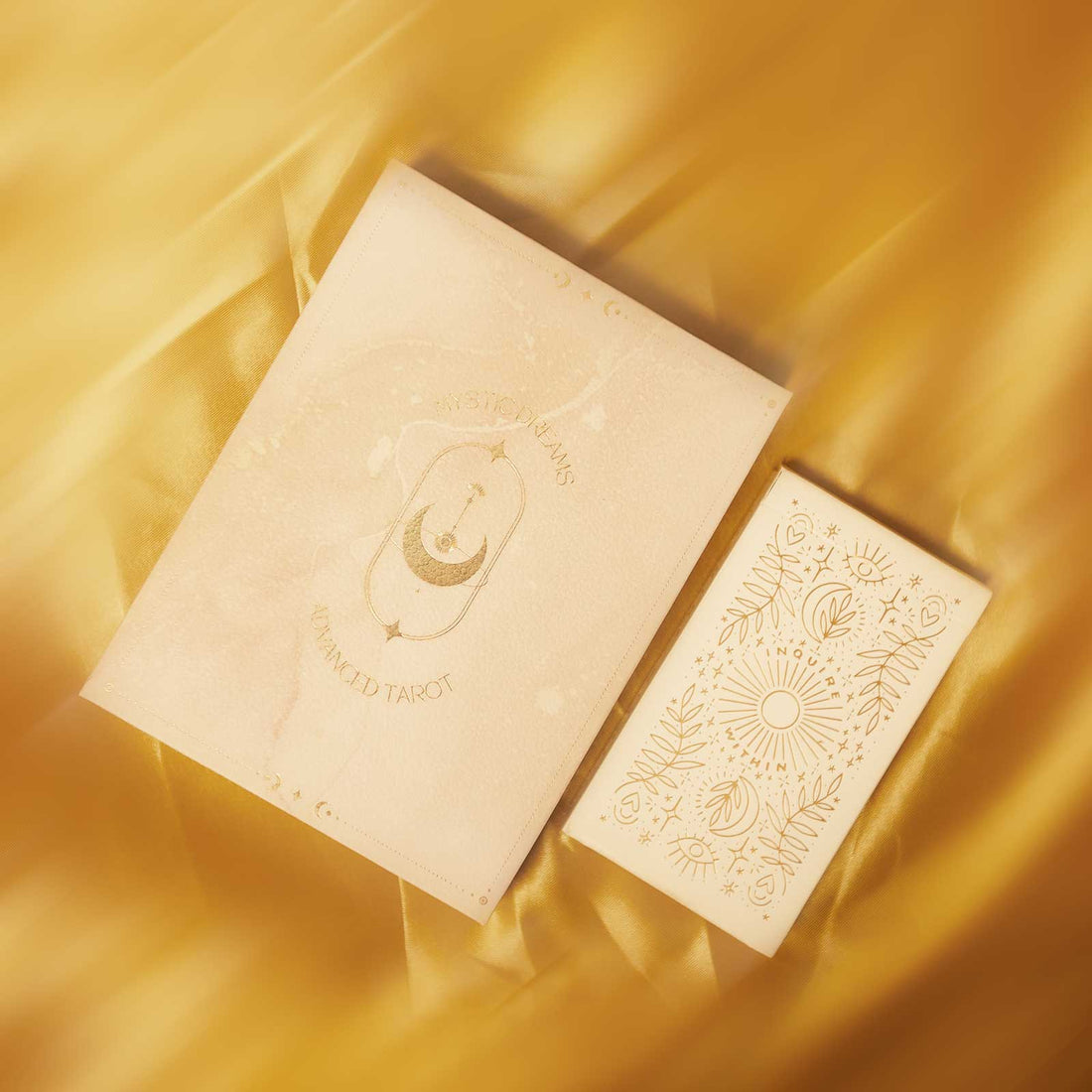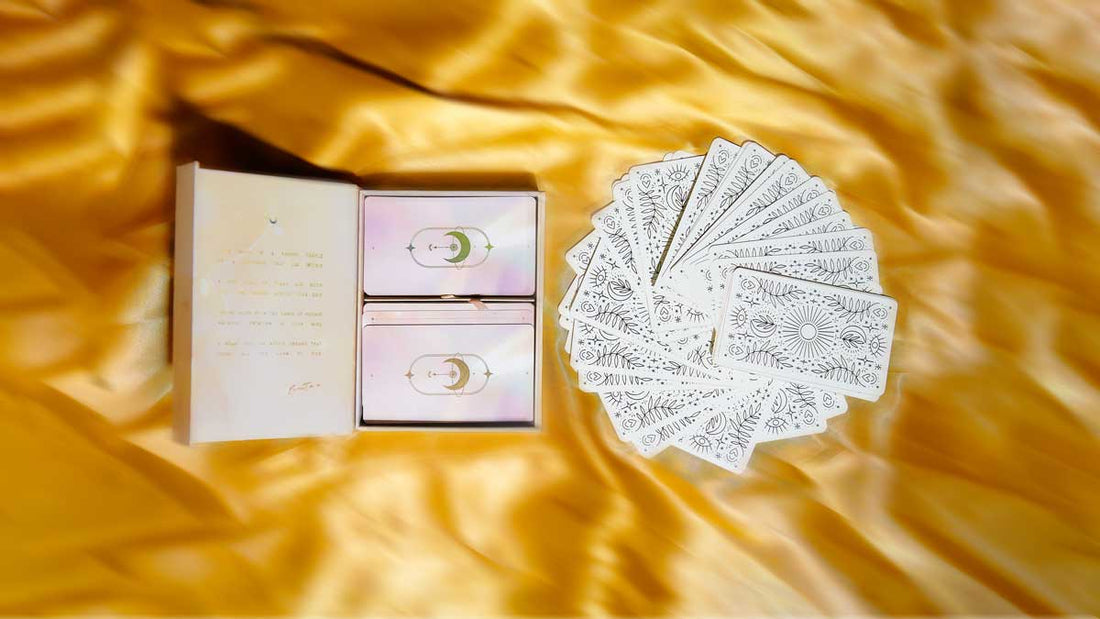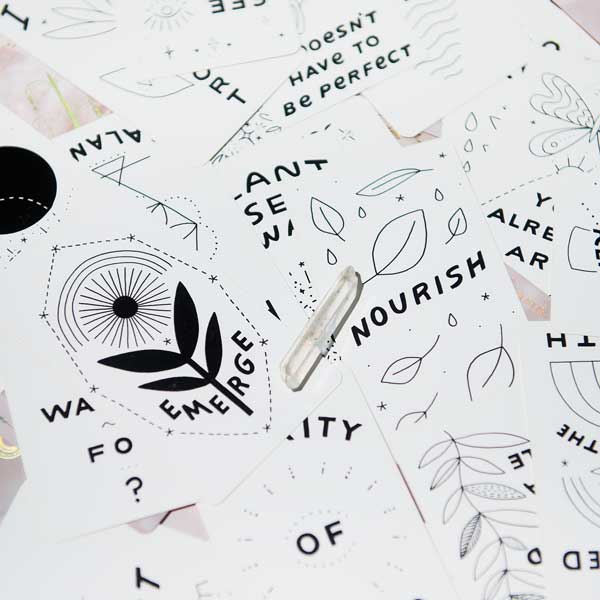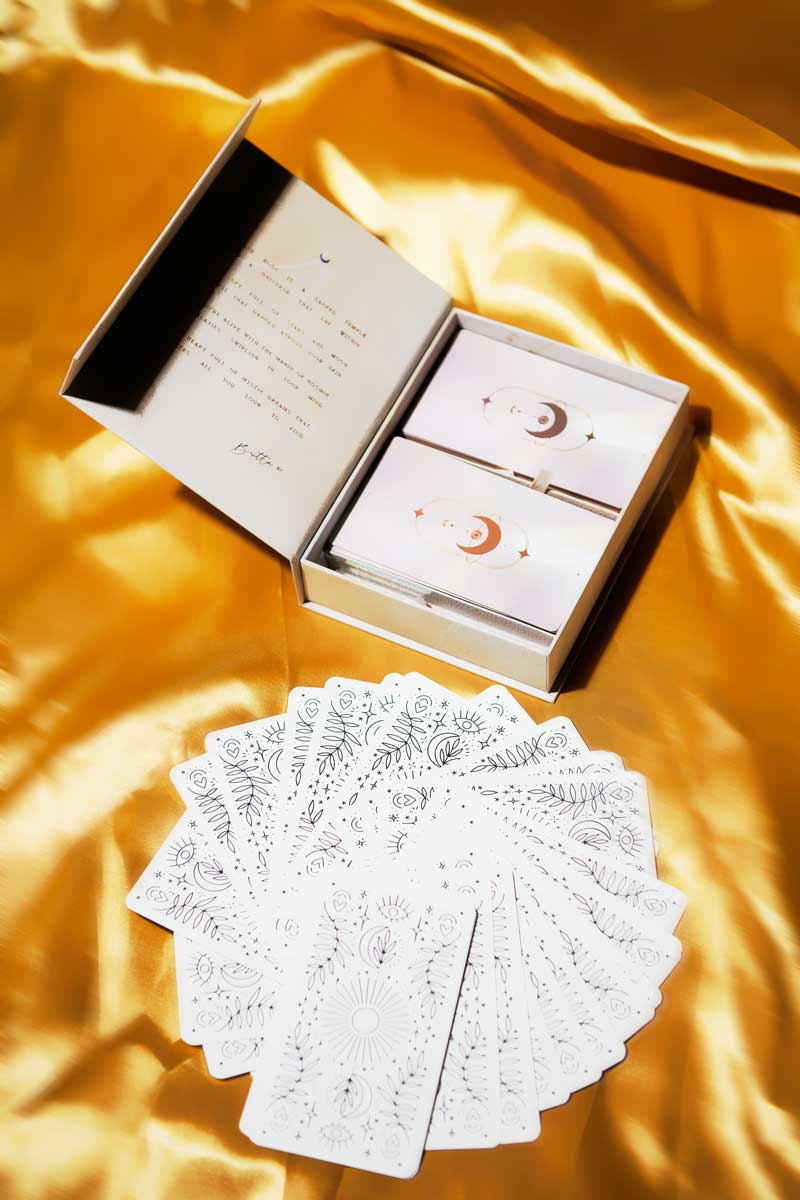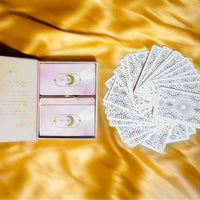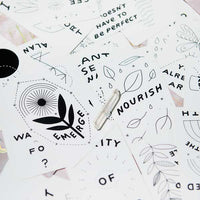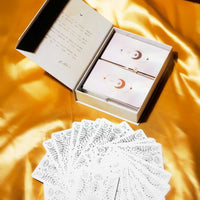 Winter Tarot and Oracle decks selected by Kino Tarot. Reflect on yourself with Mystic Dreams Advanced Tarot and Inquire Within Oracle before the new cycle of seasons starts.

KINO EXPLAINS:

Cozy winter combo -- "The energy of the Winter season encourages us to slow down, retreat, and become introspective. It's a perfect time to pause, reconnect with our inner compass, and reassess the direction of our life before the new cycle of seasons starts. I think these decks are perfect for a time like this. Rather than handing us messages, they gently guide us to go within and find the answers ourselves. I hope this bundle can be an empowering tool for those looking to strengthen their intuition and live more in alignment with their Higher Selves' true desires."

Questions about self-care, connecting with yourself and discovering yourself -- "This bundle can help us get acquainted with, or deepen our bond with our Higher Self. It can help us find ways to nurture and take better care of ourselves.
Some examples of questions that have come to my mind when using these decks are:
- Where am I being too hard on myself? / How can I be kinder to myself?
- Where am I being inauthentic with myself? / How can I be more true to myself?
- What is my Higher Self proud of me for? / What is my Higher Self wanting me to do (or stop doing) right now?
- What kind of life will make me happiest? / How can I align with my best life?"

Beginners, Kino has some beautiful advice -- "I think something that tarot readers of all levels can struggle with is worrying whether they are reading the cards correctly, and not having a guidebook could certainly increase this worry. This fear can really get us trapped in our head, and I hope that all of us who read cards can recover from it.
When I read for myself, I like to write down what cards came out and what I feel they are trying to tell me. I write as many interpretations that come to mind and simply observe them without worrying about whether they are ''right'' or ''wrong.''
It's important to remember that there is no ''right'' way to read cards. The reader forms a connection with their decks and speaks their own language with them. It's all about finding the message that resonates the most with you, so you can find out how you truly feel, what you truly desire, and what you have the potential to manifest. Going without a guidebook is a great opportunity to become your own reader and your own interpreter of divine messages. At the end of the day, you are the one who knows best."
How does Mystic Dreams Tarot & Inquire Within Oracle work so well together?
"These are both decks that encourage the reader to look within for answers. They are both minimalistic decks that feature simple visuals and colour scheme. With neither deck having a guidebook, it gives readers a chance to strengthen their intuition muscles and look for the meanings on their own."

- Kino
STUNNING DESIGN AND AESTHETICS
SHUFFLE FRIENDLY THICK CARDS WITH GOLD EDGES
Bonus: Oracle cards help with affirmations
LUXURIOUS BOX WITH INTRICATE ARTWORK PROTECTS YOUR CARDS