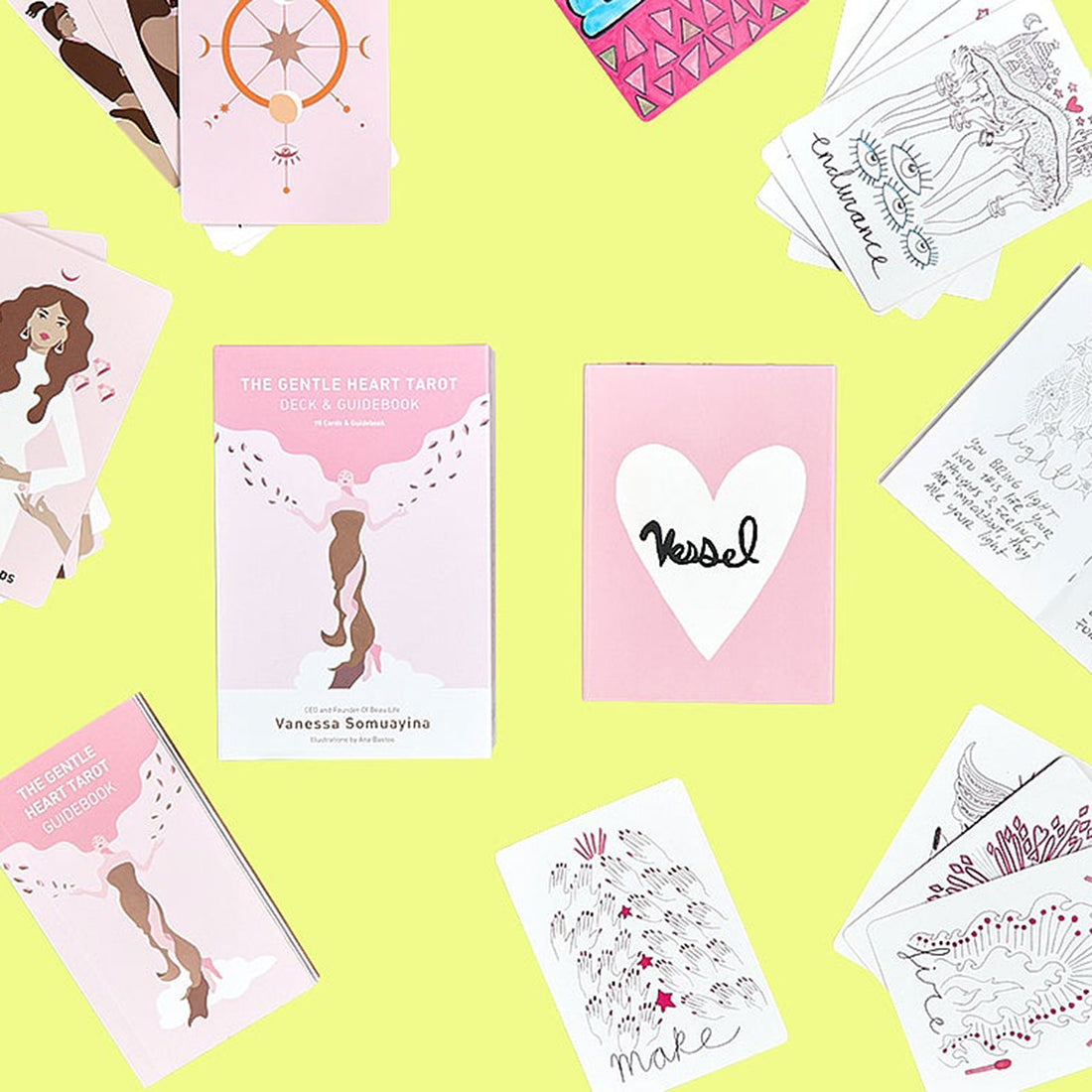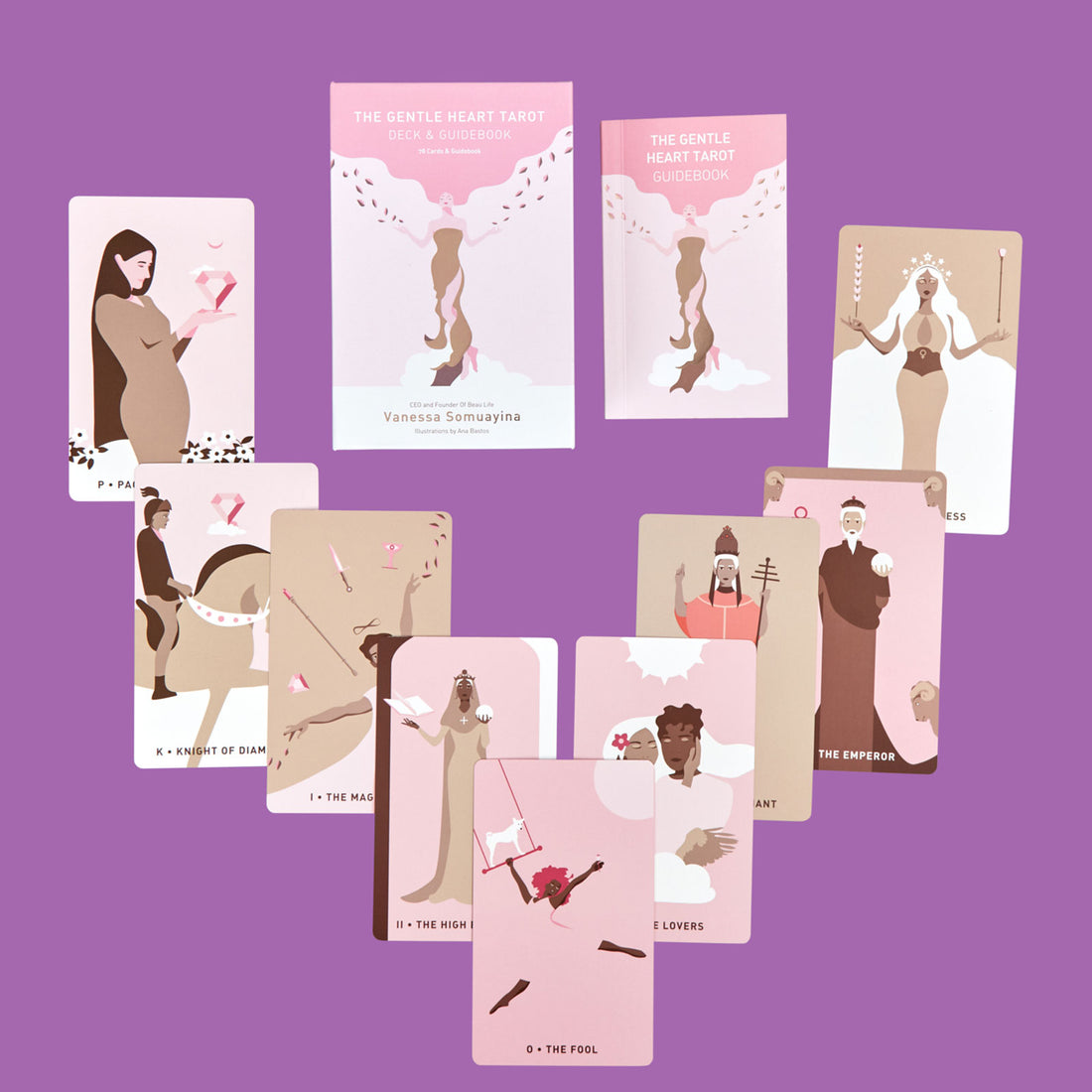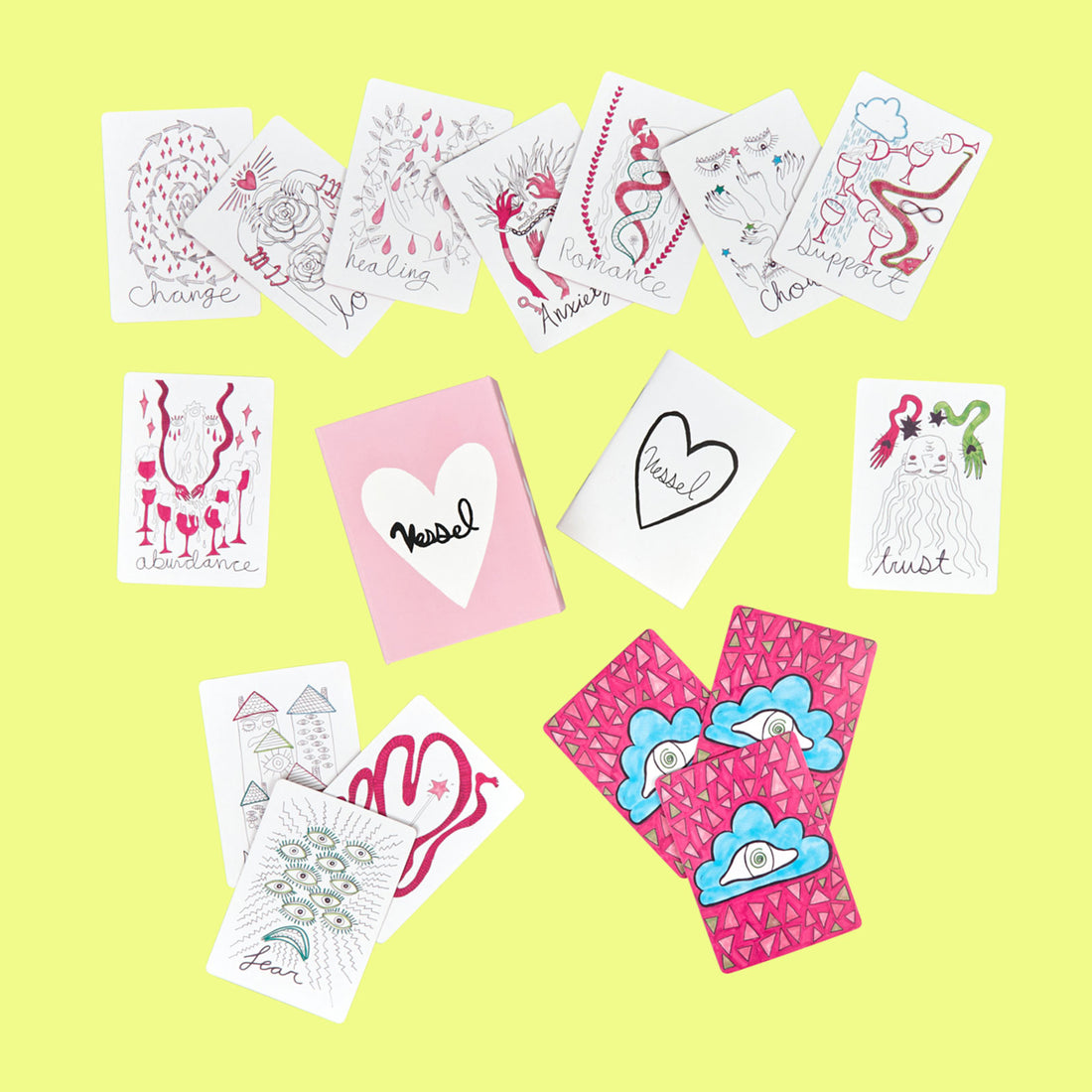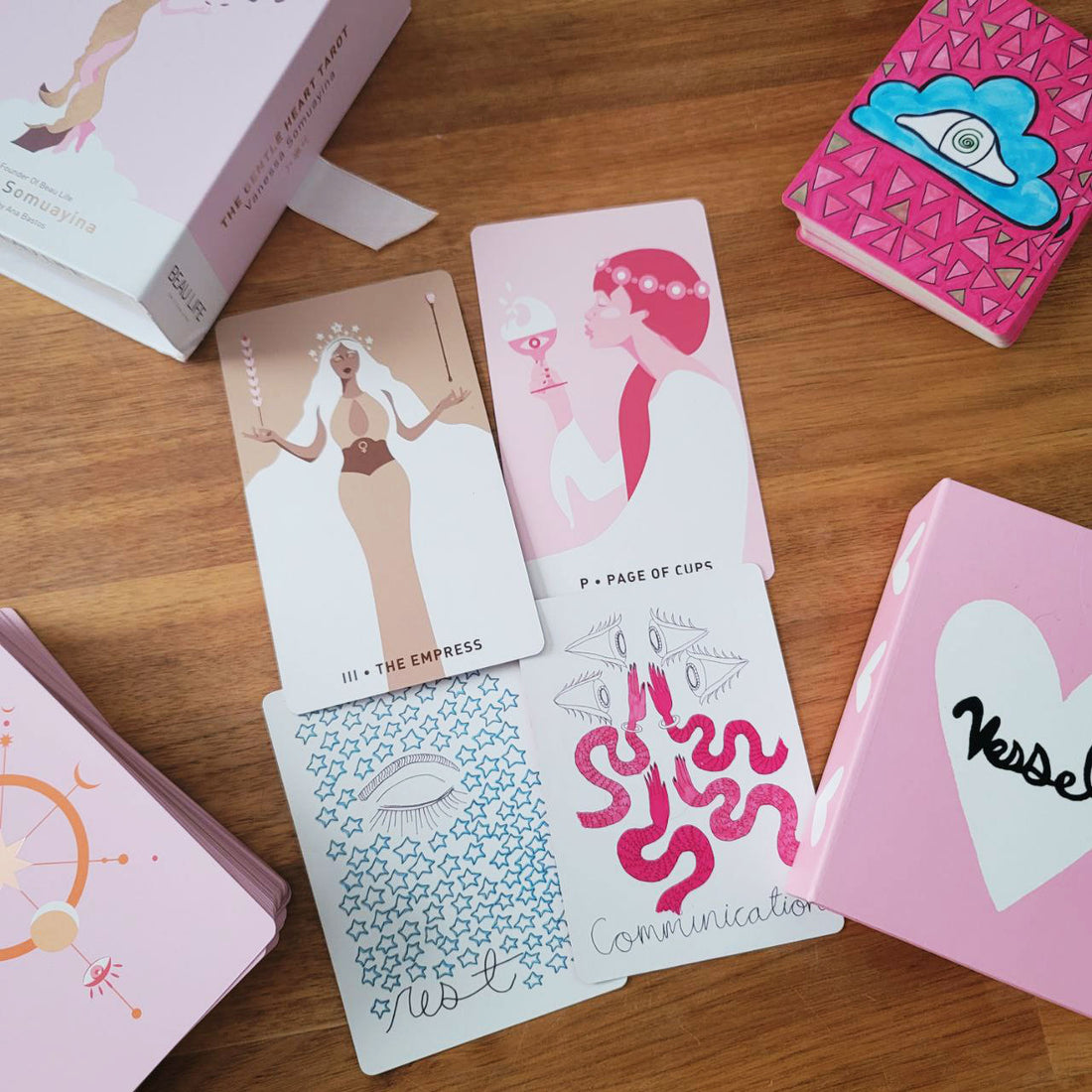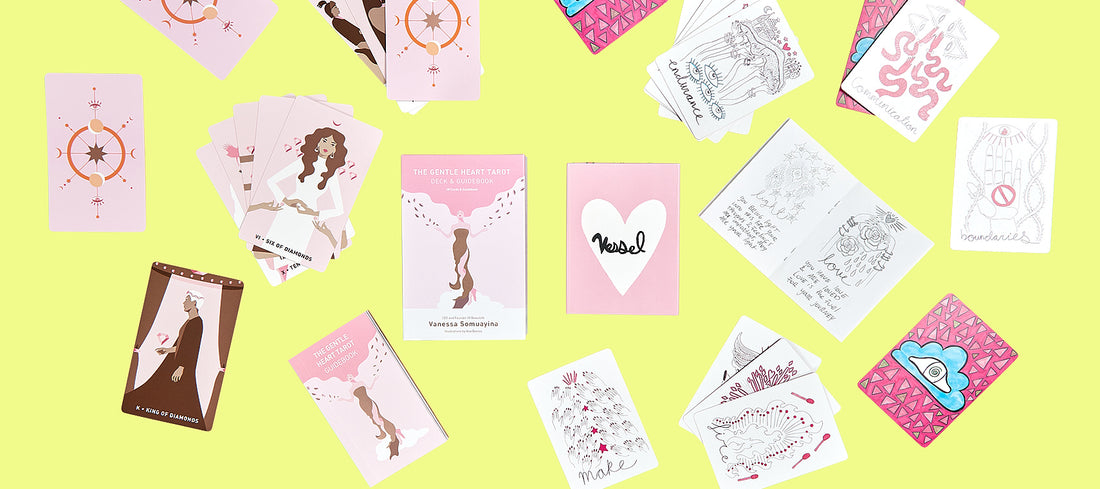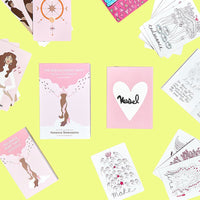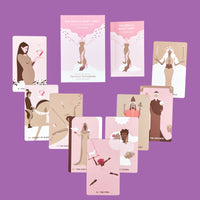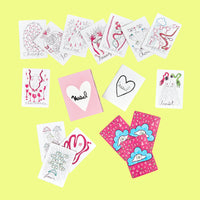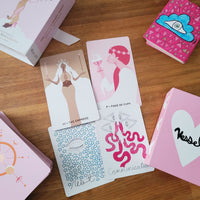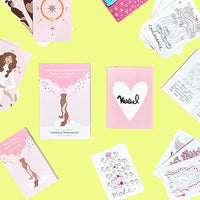 Your next reading will be pretty in pink! This bundle features two decks in a matching pink theme with darling love-hearts. But beauty is not skin deep! You will love using these two decks together. The Gentle Heart Tarot 2nd Edition will deftly guide your personal development while the Vessel Oracle will help with reflection and clarity. We recommend reading with both decks simultaneously. As you pair your cards they clarify each other better than any other decks we've used. You'll love this pink pair!
STUNNING DESIGN AND AESTHETICS
SHUFFLE-FRIENDLY, THICK CARD STOCK
A BEAUTIFUL GILDED EDGE ON EACH CARD
A COMPLETE GUIDEBOOK WITH ARTIST EXPLANATIONS FOR EVERY CARD
Source of daily inspiration and may be even a prophetic dream
LOVE THIS PINK PAIR!
The Empress and Page of Cups from The Gentle Heart Tarot deck. Along with Rest and Communication from Vessel Oracle deck.
It never hurts to get more clarity! Combine some of our most gorgeous tarot cards with oracle cards for complete answers to your questions.