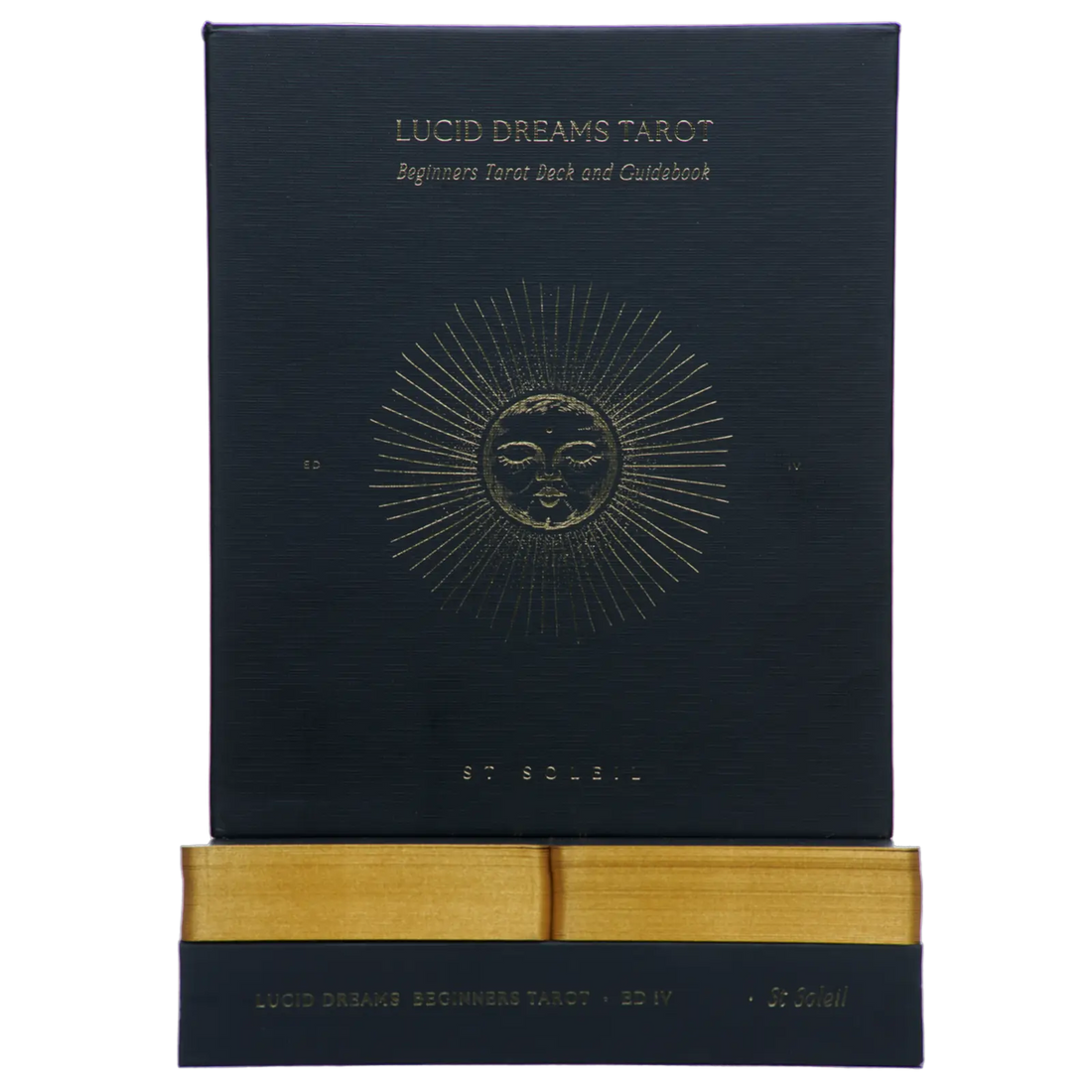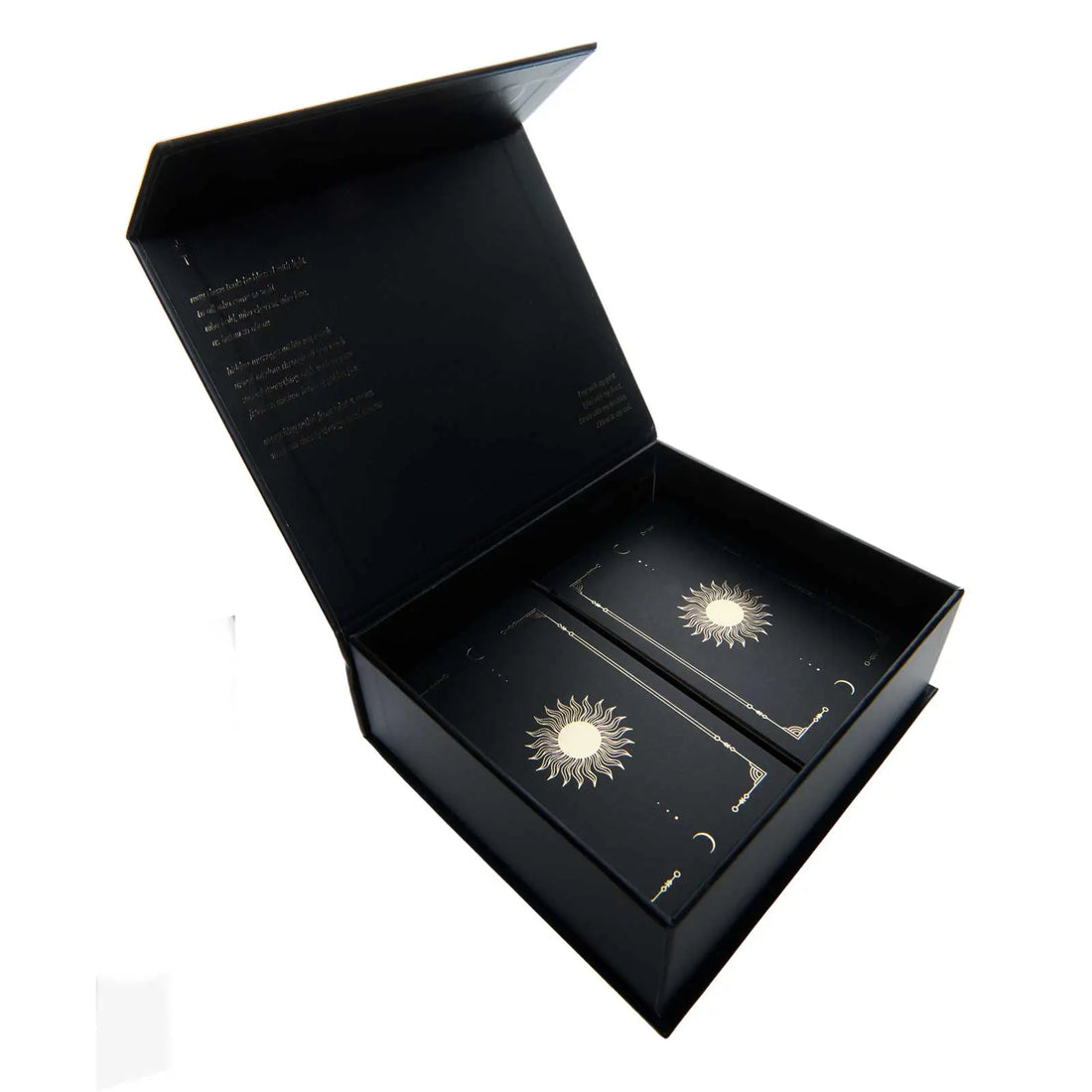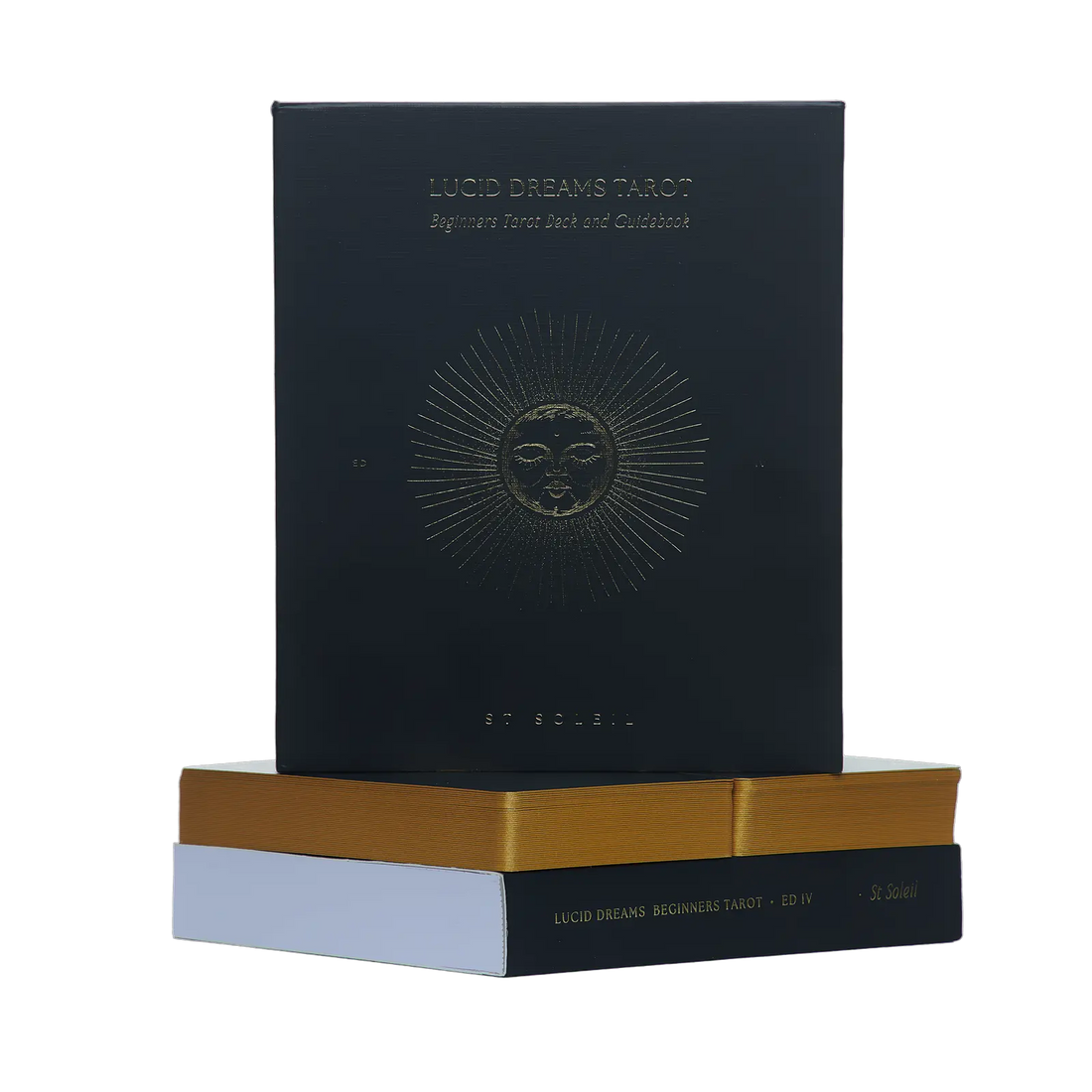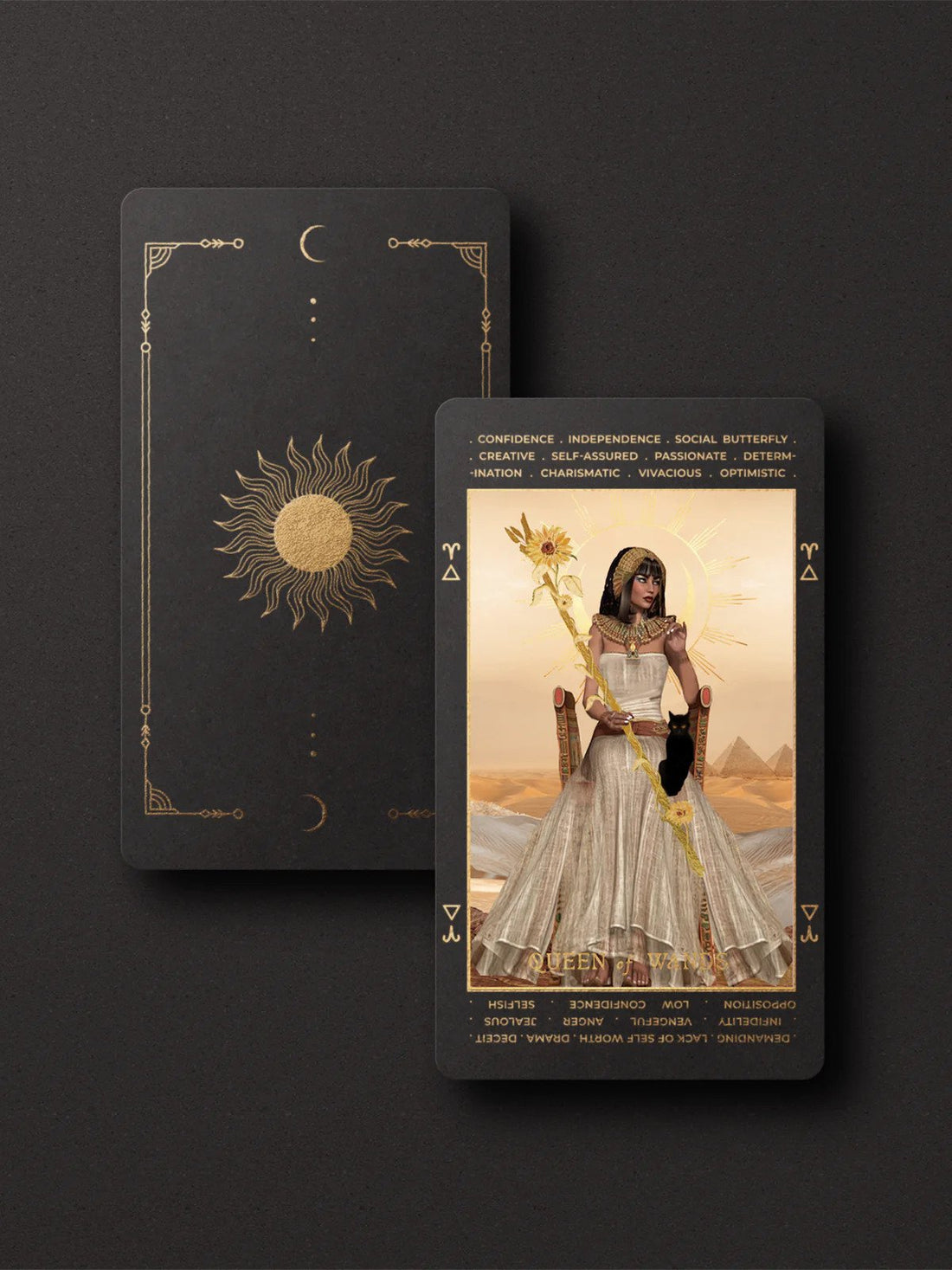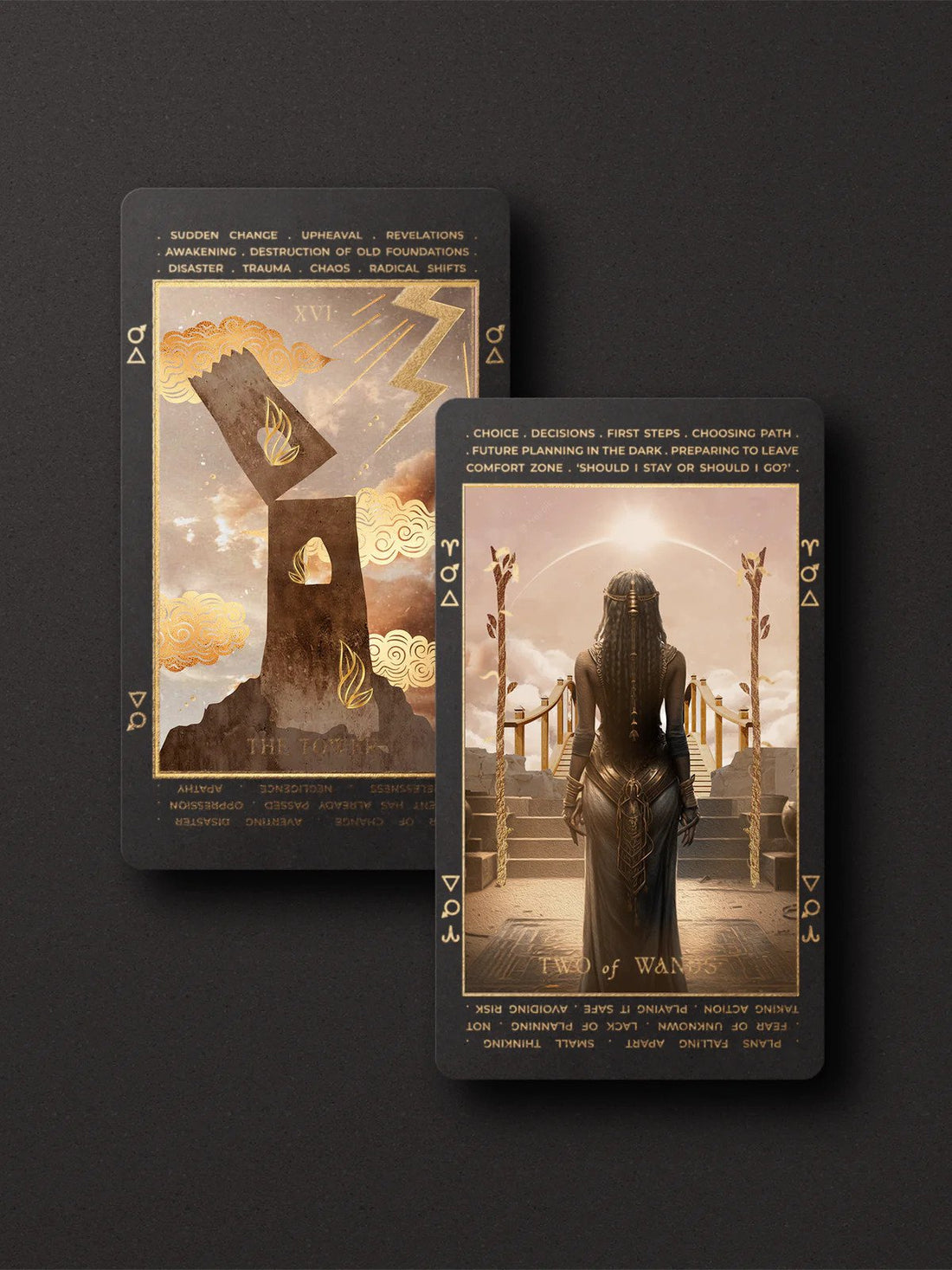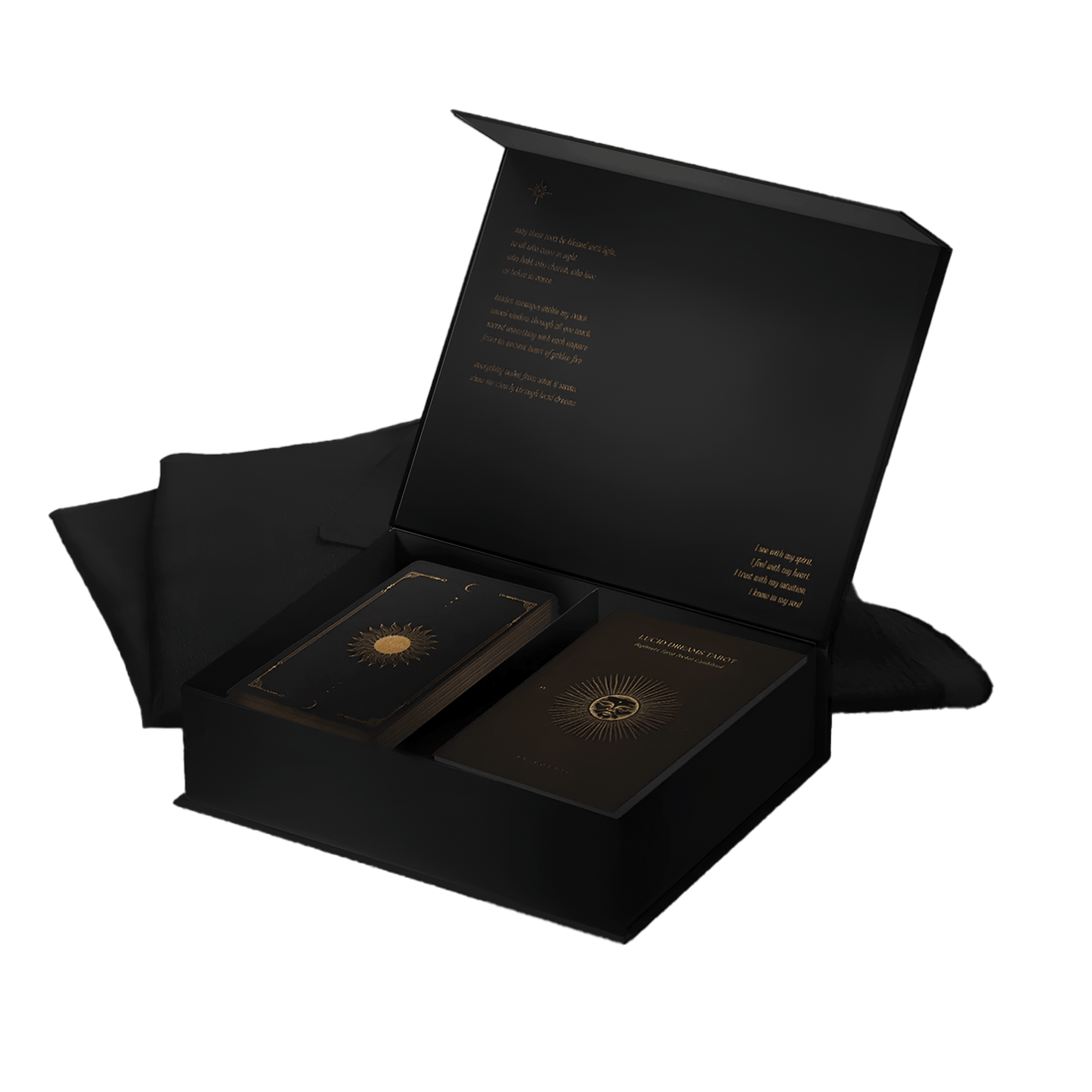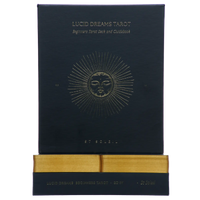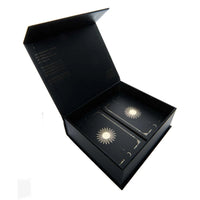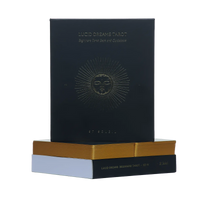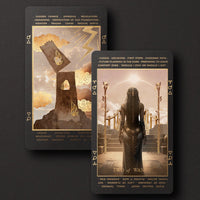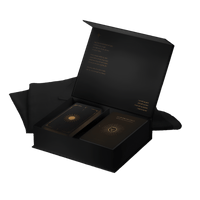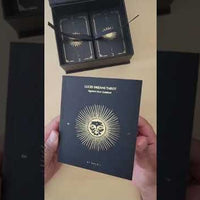 Lucid Dreams Beginners Tarot • Black Eclipse {EDITION 4}
Black Eclipse edition 4 of Lucid Dreams Beginners Tarot: Embrace the Dark Midnight Aesthetic! 🌑 A captivating contrast to the beige and white Sunlight themed Lucid Dreams Beginner Tarot.

You're a seeker of the night's mysteries and cosmic revelations, aren't you? Step into the realm of midnight enchantment with the Black Eclipse edition 4 – a beginner Tarot deck that's as darkly beautiful as a starlit sky.

Imagine this: cards that practically sing with the secrets of the universe. The guidebook has a velvety black finish that whispers moonlit adventures. Oh, and those gold foiled keywords! Each one gleams like stardust, painted against the velvety night. Is it regal? You bet. Mystical? Absolutely. This is THE beginner Tarot deck that stands out from the rest.

But wait, there's more! The 200 page guidebook isn't just your trusty sidekick; it's a treasure trove of wisdom. We're talking about detailed explanations for each card - because we're illuminating the shadows. Explore questions that spark your intuition, and stay away from ones that might lead you astray. Also, that note-taking space at the end of each card's description? It's like your personal journal for cosmic revelations.

If you're an intermediate or expert, well-crafted "quick reads" will supercharge your intuition. Because here's the truth: Tarot isn't just cards; it's a dance with destiny.

So, whether you're a newcomer or a seasoned reader, the Lucid Dreams Beginners Tarot, Black Eclipse edition 4, is your invitation to unlock the universe's secrets. From the darkness, brilliance emerges. Would you like to embark on a journey as mysterious and deep as the night? 🔮🌌

OTHER TAROT DECKS BY ST. SOLEIL
Take the first steps in learning and exploring the magic of Tarot with our beautiful Beginners Deck. This tool was created for the starry-eyed beginners and souls who are just starting to dip their toes into the realms of the Occult and Mysticism. Our easy to use deck is here to assist you in learning the Tarot, tapping into to your intuition and build confidence with your card readings.
Founded under a new moon in 2018 in Australia, St Soleil has been quietly attracting a cult-following of Modern Mystics with its alluring range of spiritually-considered offerings. Known for their refined, quality pieces and intuitive process of creation, St Soleil creates timeless pieces intended to be treasured everyday while nourishing your soul for years to come.

Now based in LA, we're evolving and expanding into this new chapter with open hearts, eager minds and a souls of burning lights.
BEAUTIFUL DESIGN AND AESTHETICS
LUXURIOUS BOX WITH INTRICATE ARTWORK PROTECTS YOUR CARDS
MATTE GOLD EDGE ON EVERY CARD
A COMPLETE GUIDEBOOK WITH ARTIST EXPLANATIONS FOR EVERY CARD
Ultimate Guidebook for Lucid Dreams Beginners Tarot: Unveiling the Mysteries in Midnight Black
Ever wondered what to ask the Tarot? With its velvety matte cover, it's got your back! Featuring sample questions that will ignite your curiosity and lead you to explore your soul's depths. But wait, there's more! It's not just about what to ask, it's about what not to ask. You know, sometimes it's the questions we're afraid to ask that lead to breakthroughs.