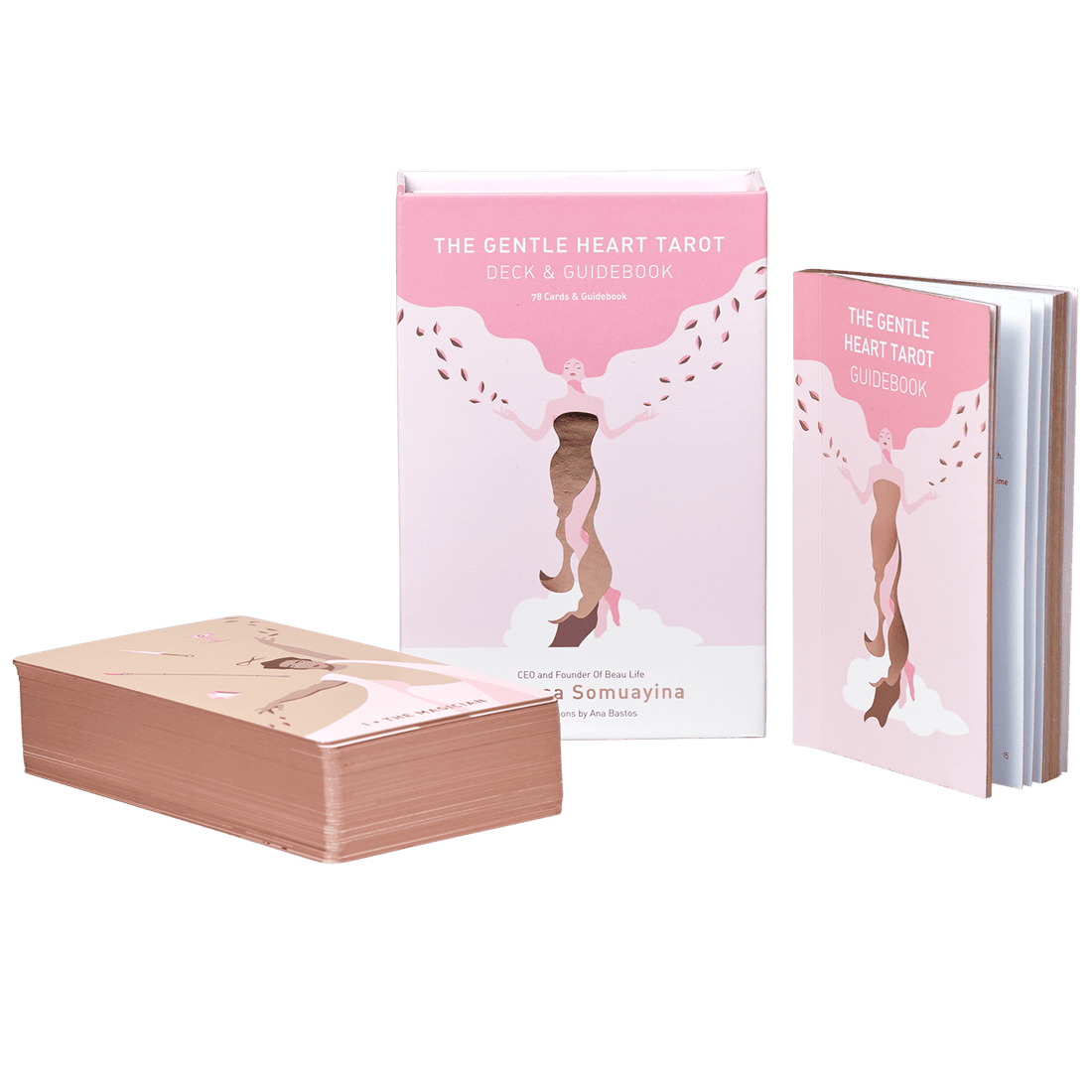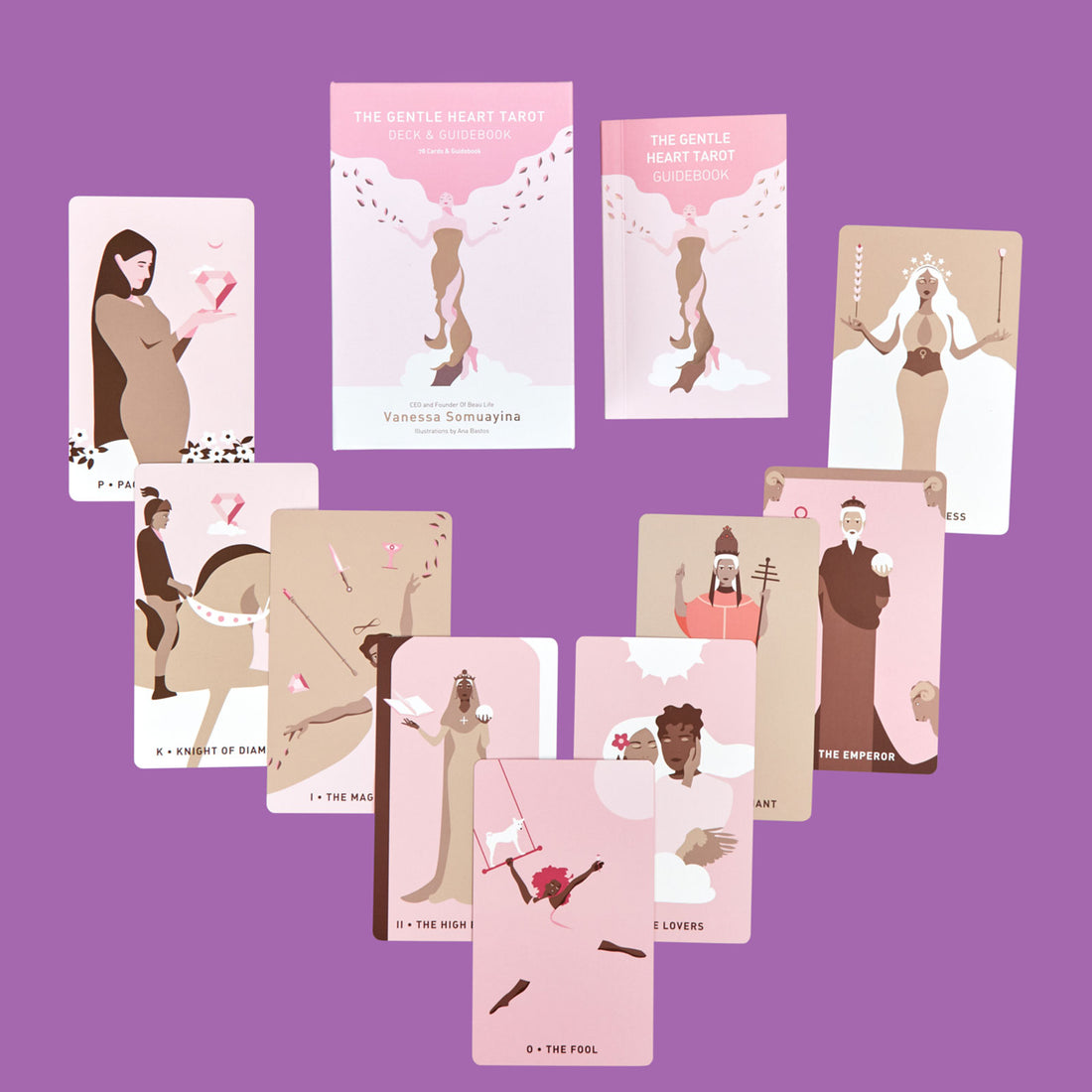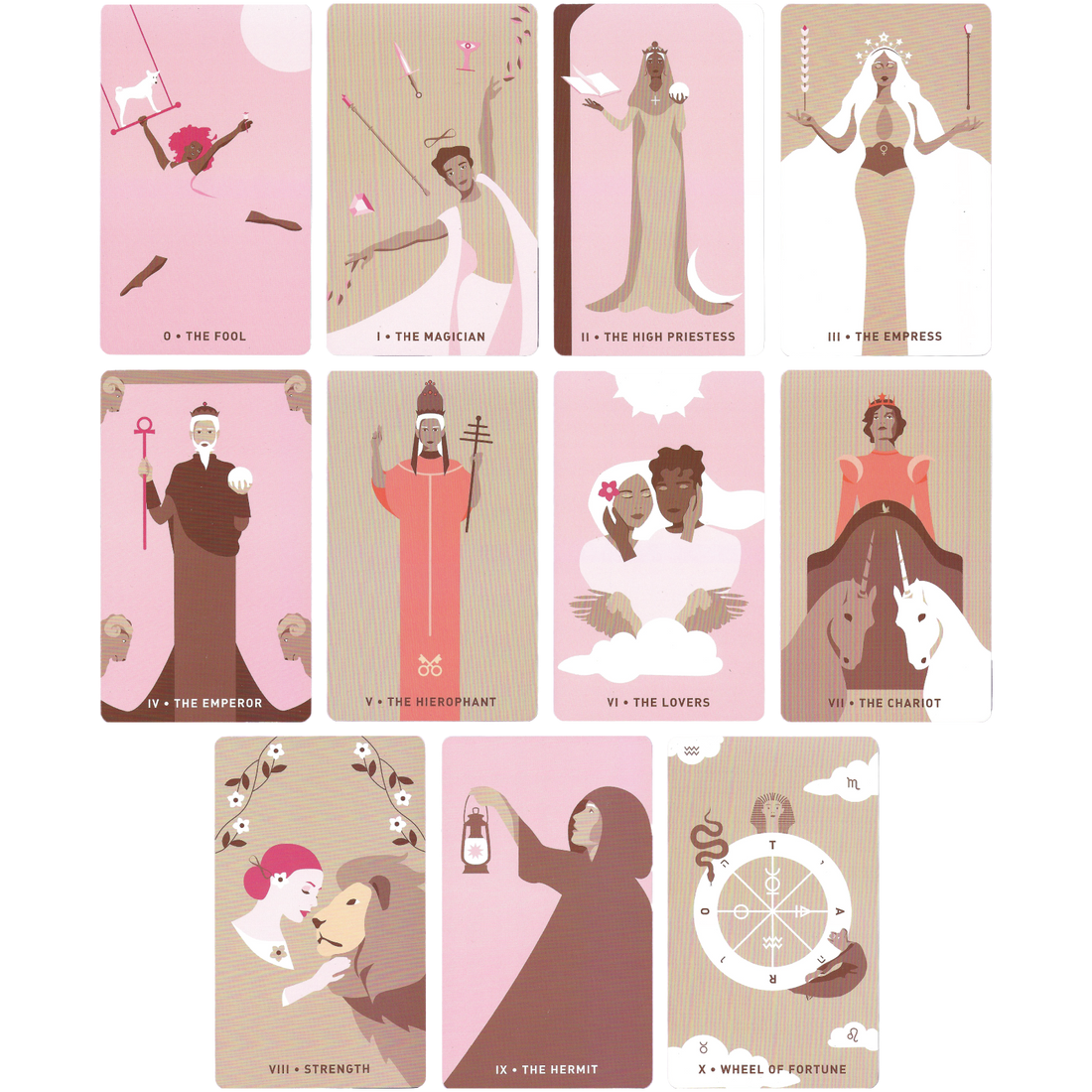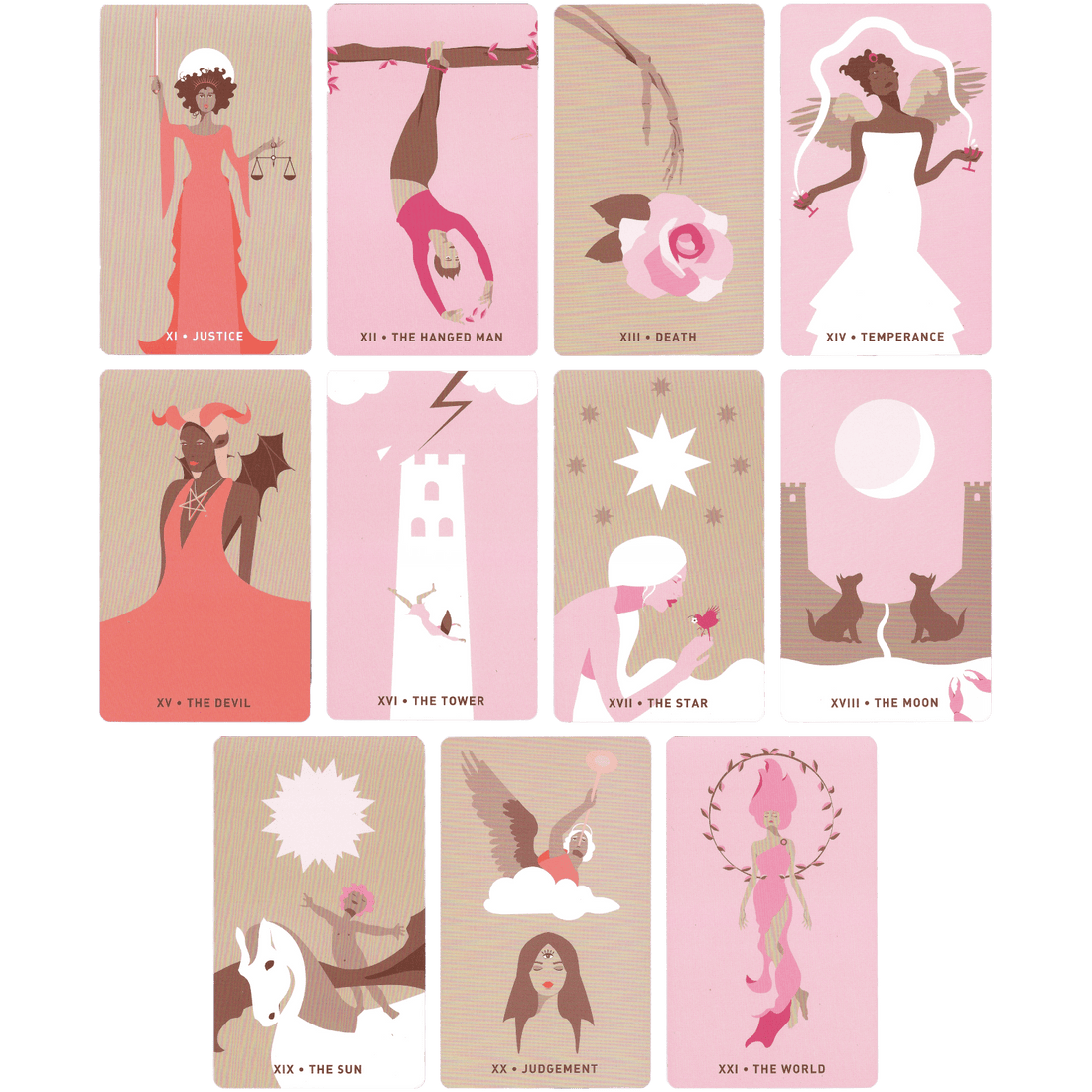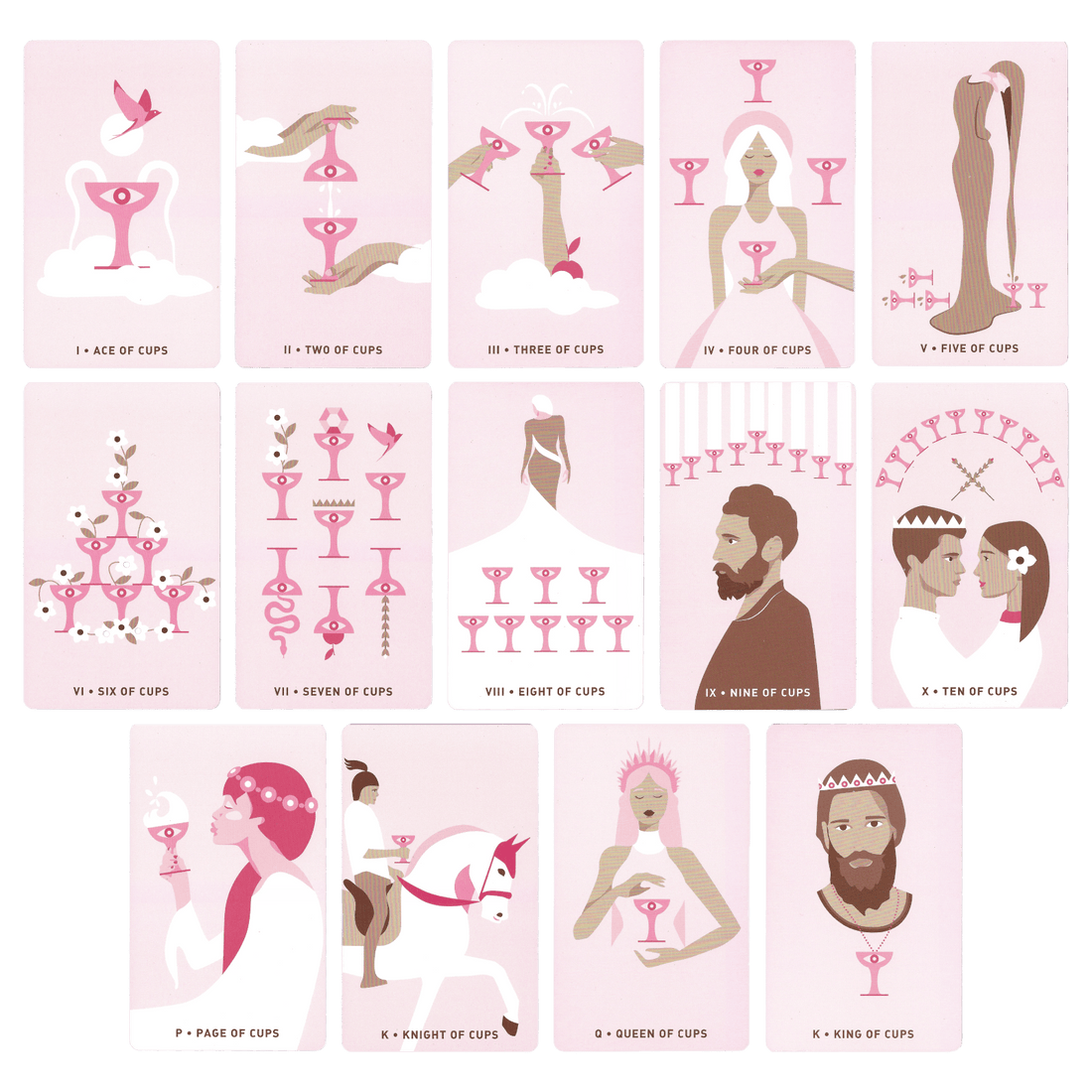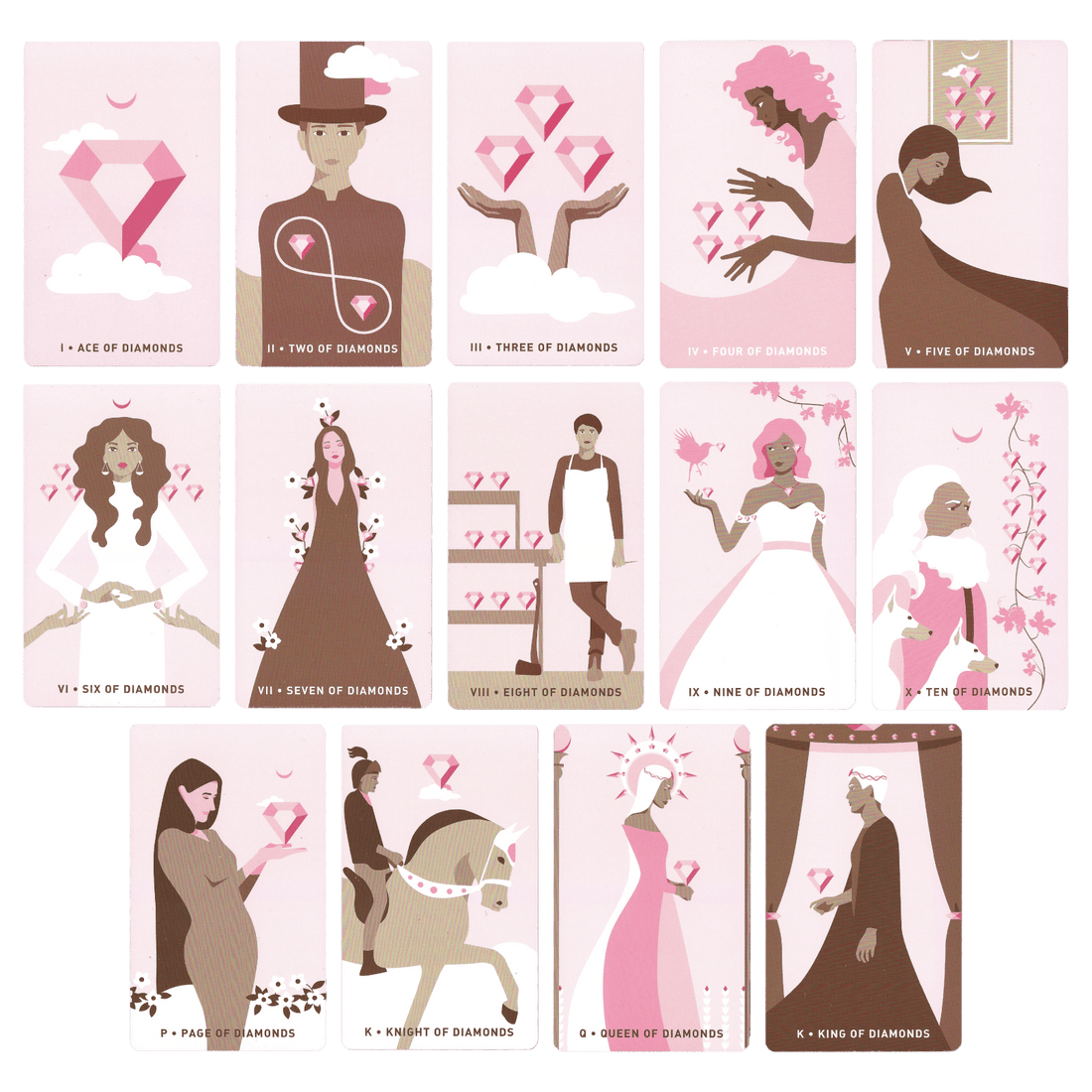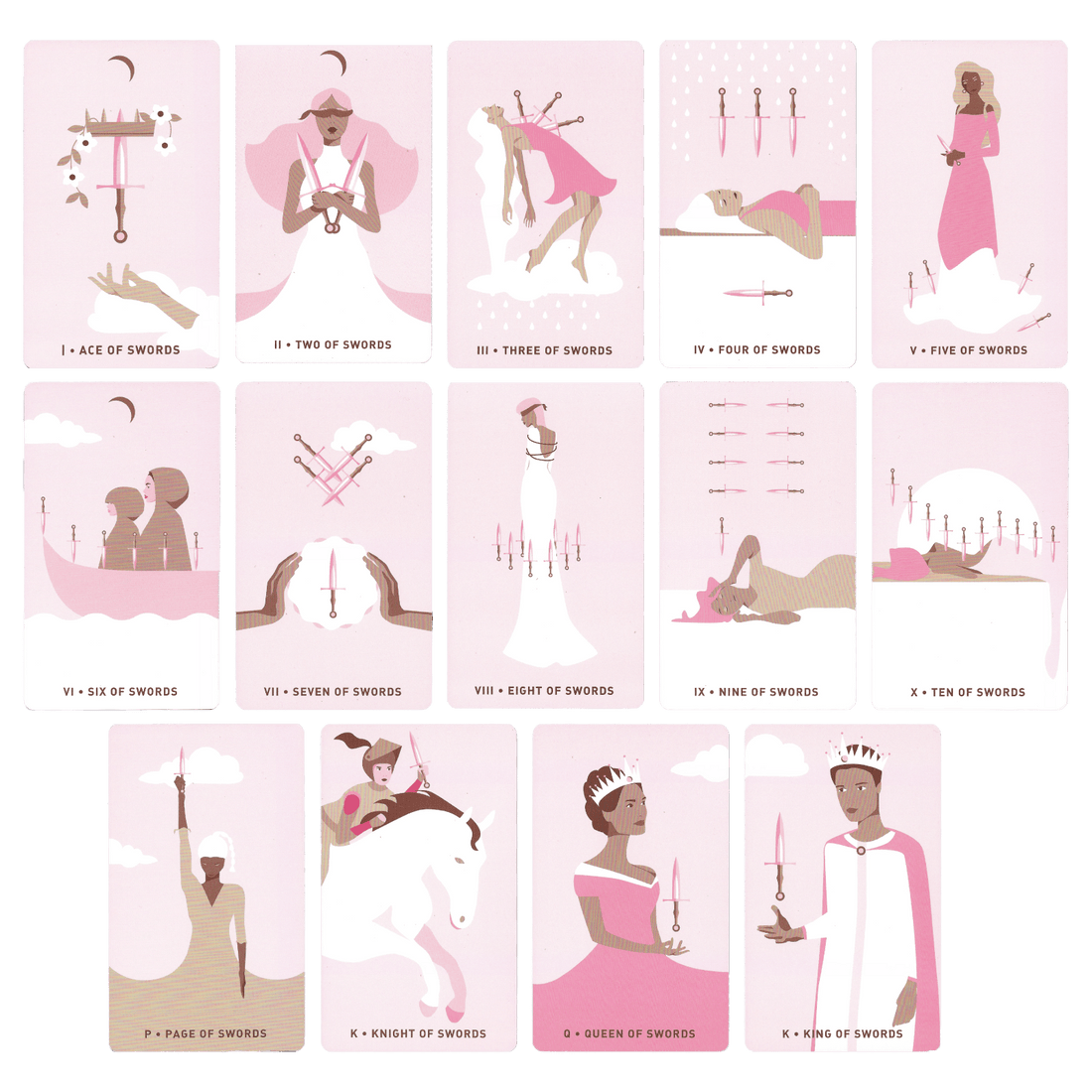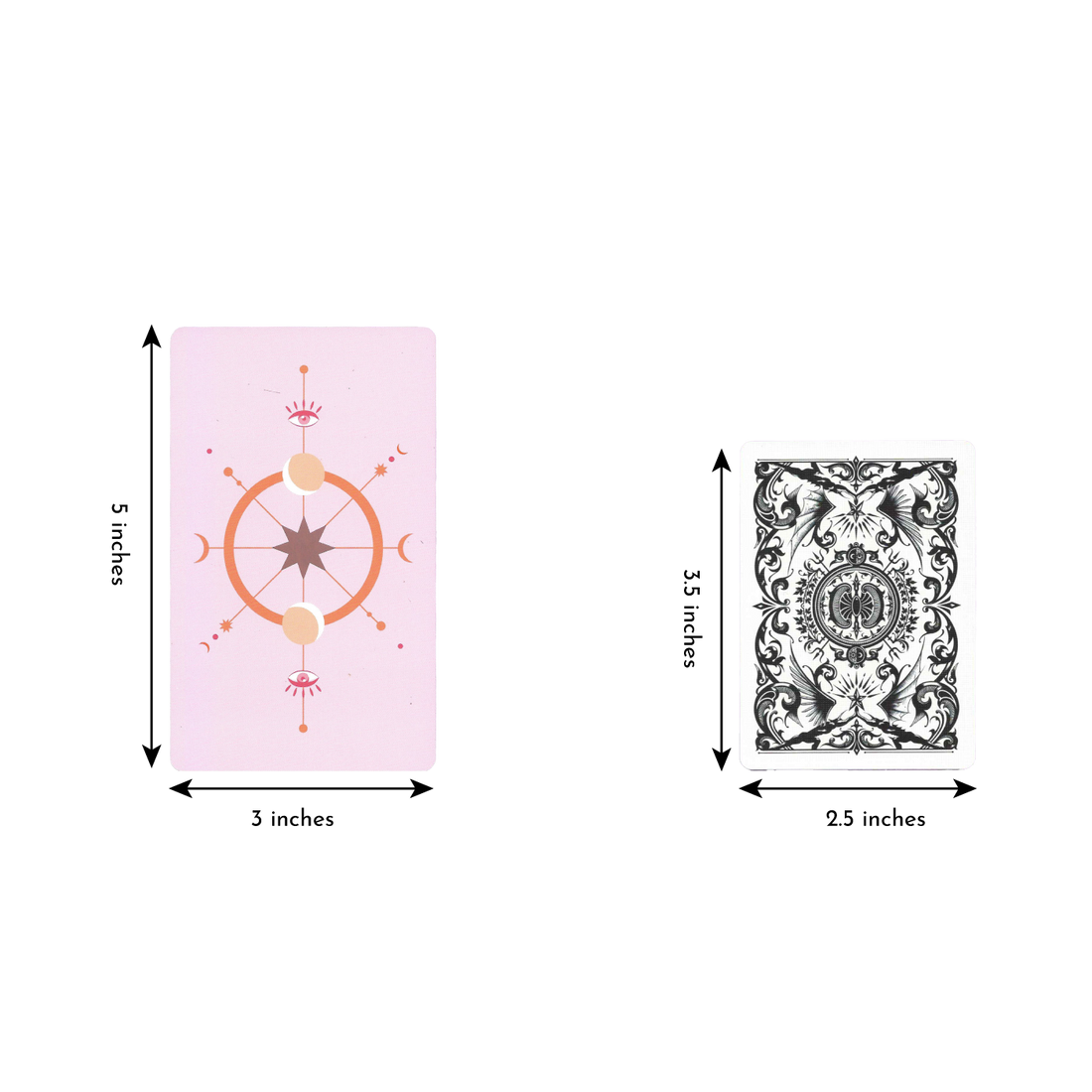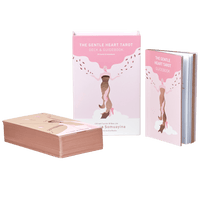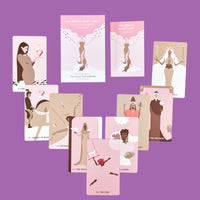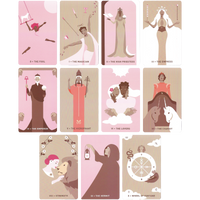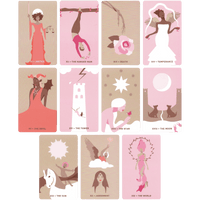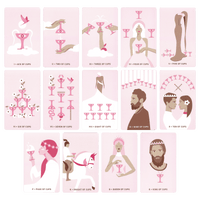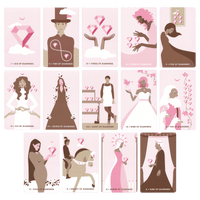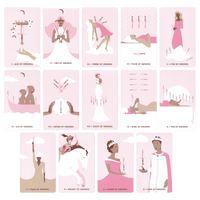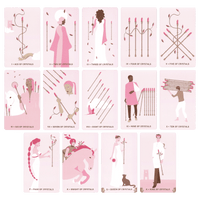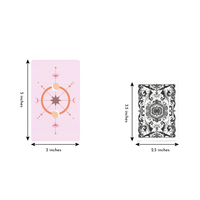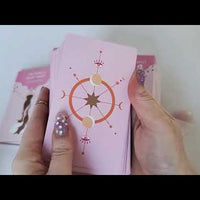 Vanessa Somuayina's first deck is a simple and elegant deck that is inspired by cultures around the world, showcasing artwork that is racially diverse. Read this deck to uncover the truth about the subconscious mind, remove blockages, and empower you to think clearly.
This deck features a beautiful pink theme with light and dark pink colors adorning the faces of the cards. This deck stands out because of its shiny pink edges.
This deck contains seventy eight cards, a detailed guidebook in a luxurious magnetic box with a ribbon to make accessing the tarot cards seamless.


OTHER DECKS BY ARTIST
Tarot deck
THE PASTEL JOURNEY TAROT

The Gentle Heart Tarot is simply here to support and bring to the surface the truths that you subconsciously are already aware of; making you fully conscious of your inner strength and resilience against adversity and self-doubt. Allow this deck to be a constant reminder of how beautiful your gentle heart is. The world is already aware of this truth; but are you?
Magnetic Box With Ribbon and Rose Gold Details
78 Tarot Cards With Rose Gold Sides
Guidebook With 98 Pages and Rose Gold Sides
Rose Quartz Heart (28mm)
STUNNING DESIGN AND AESTHETICS
SHUFFLE-FRIENDLY, THICK CARD STOCK
A BEAUTIFUL GILDED EDGE ON EACH CARD
A COMPLETE GUIDEBOOK WITH ARTIST EXPLANATIONS FOR EVERY CARD
EXCLUSIVE UNBOXING
THE GENTLE HEART TAROT BY VANESSA SOUMAYINA BEAU-LIFE