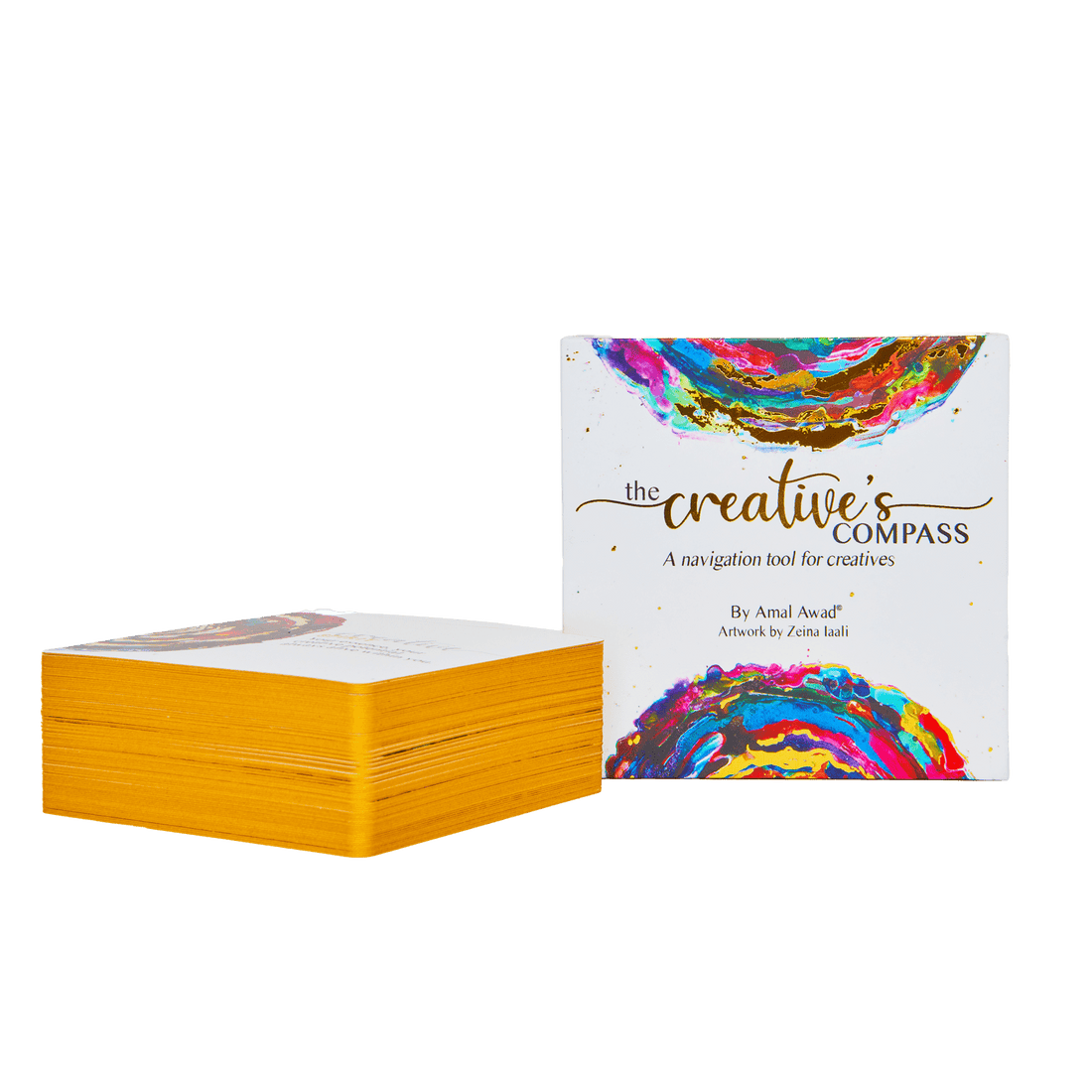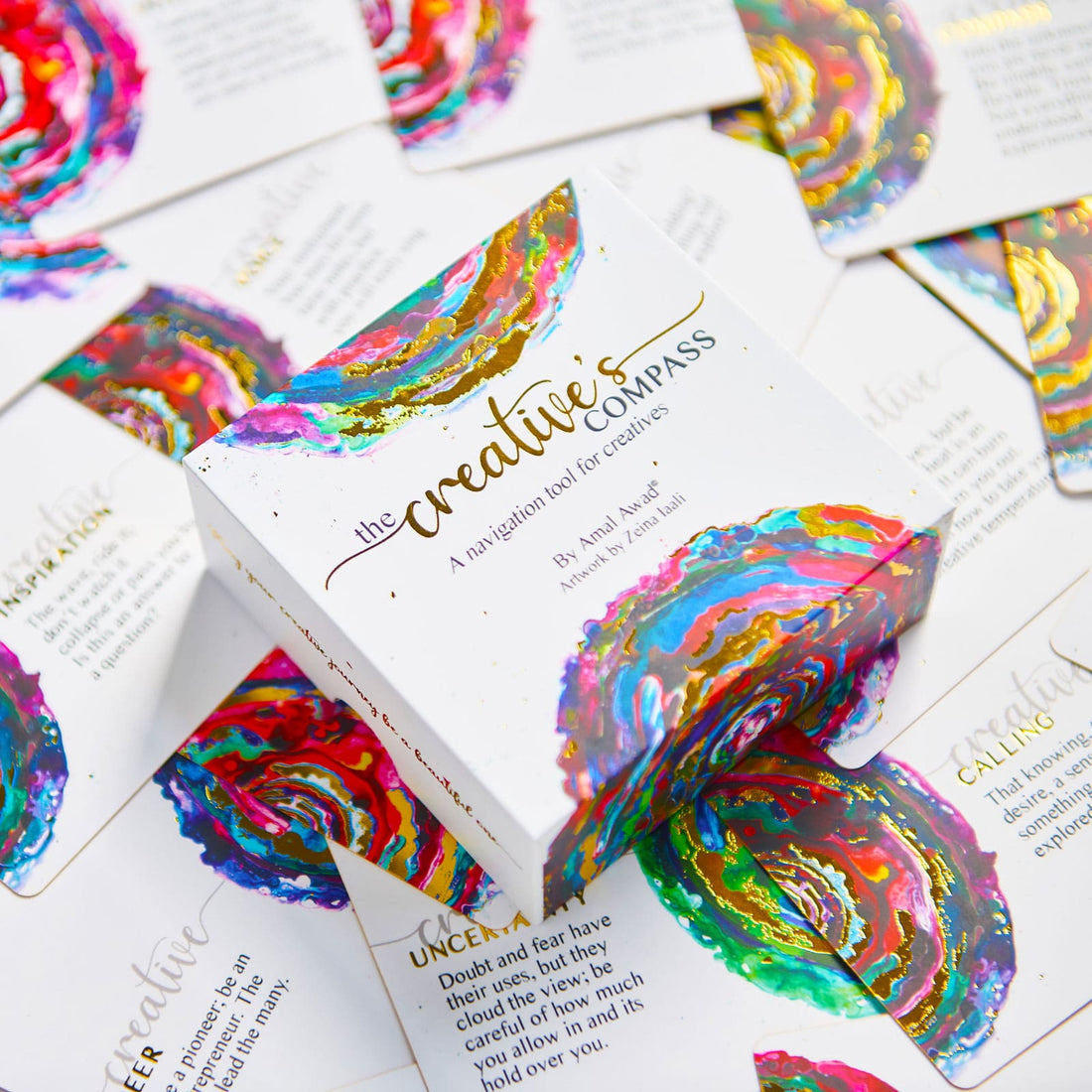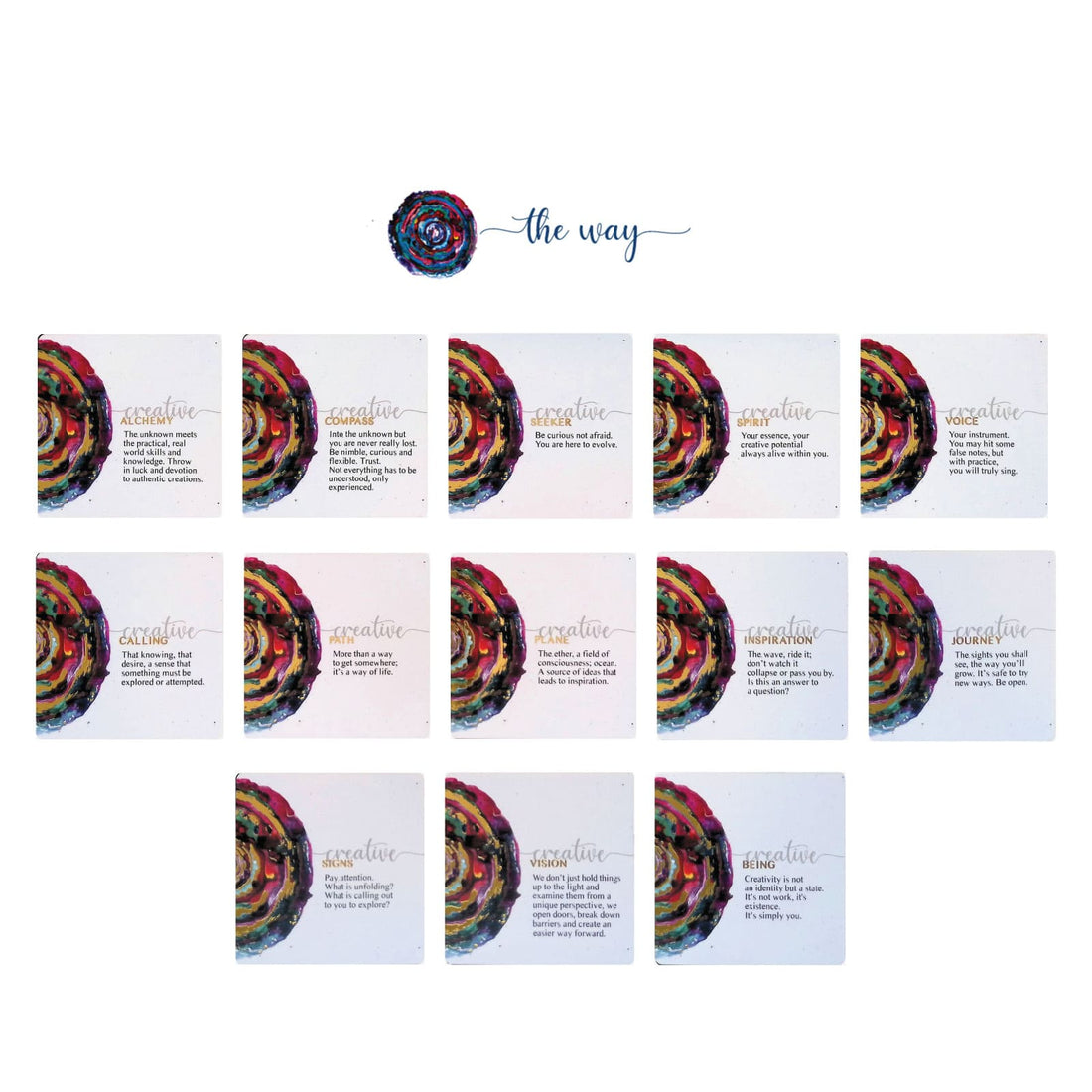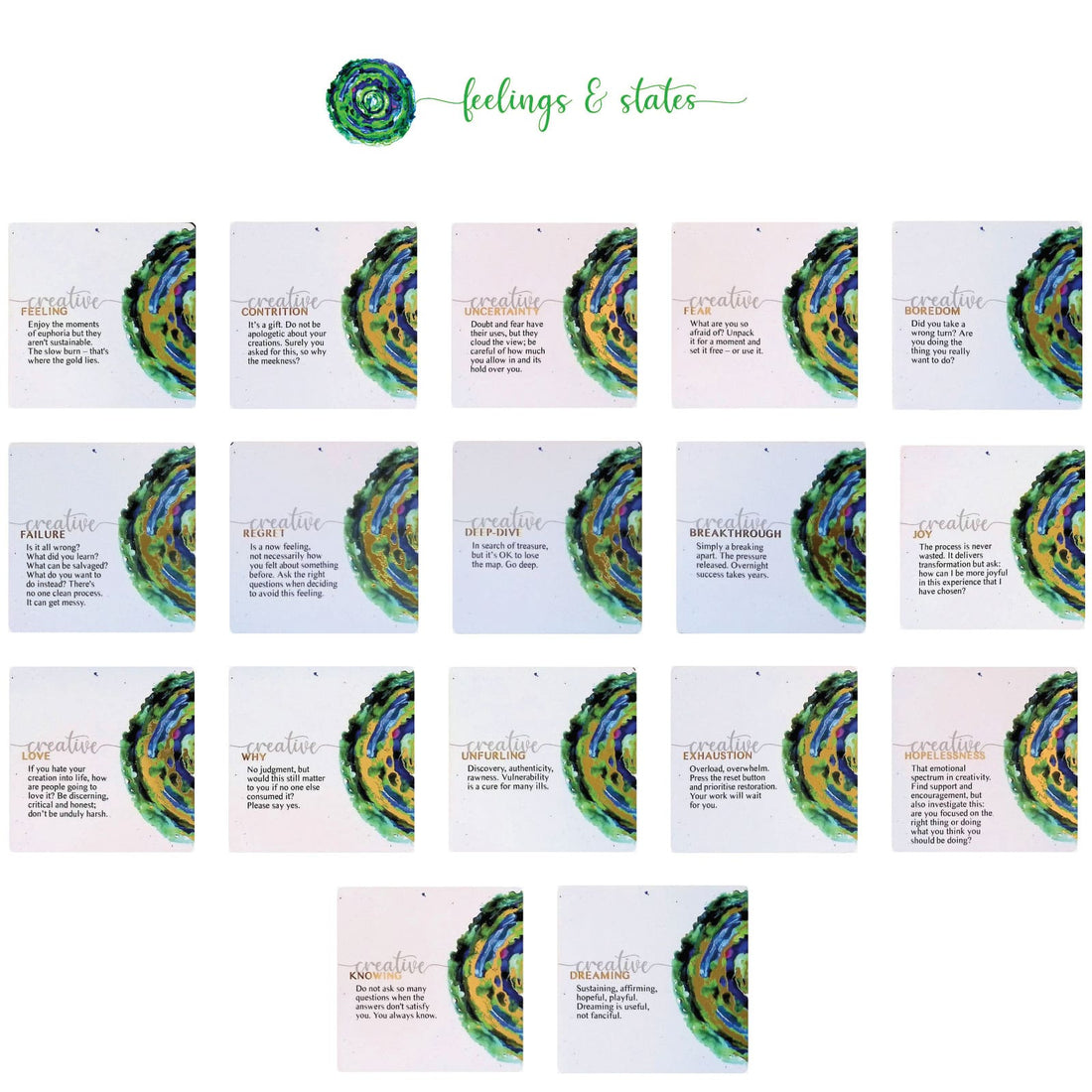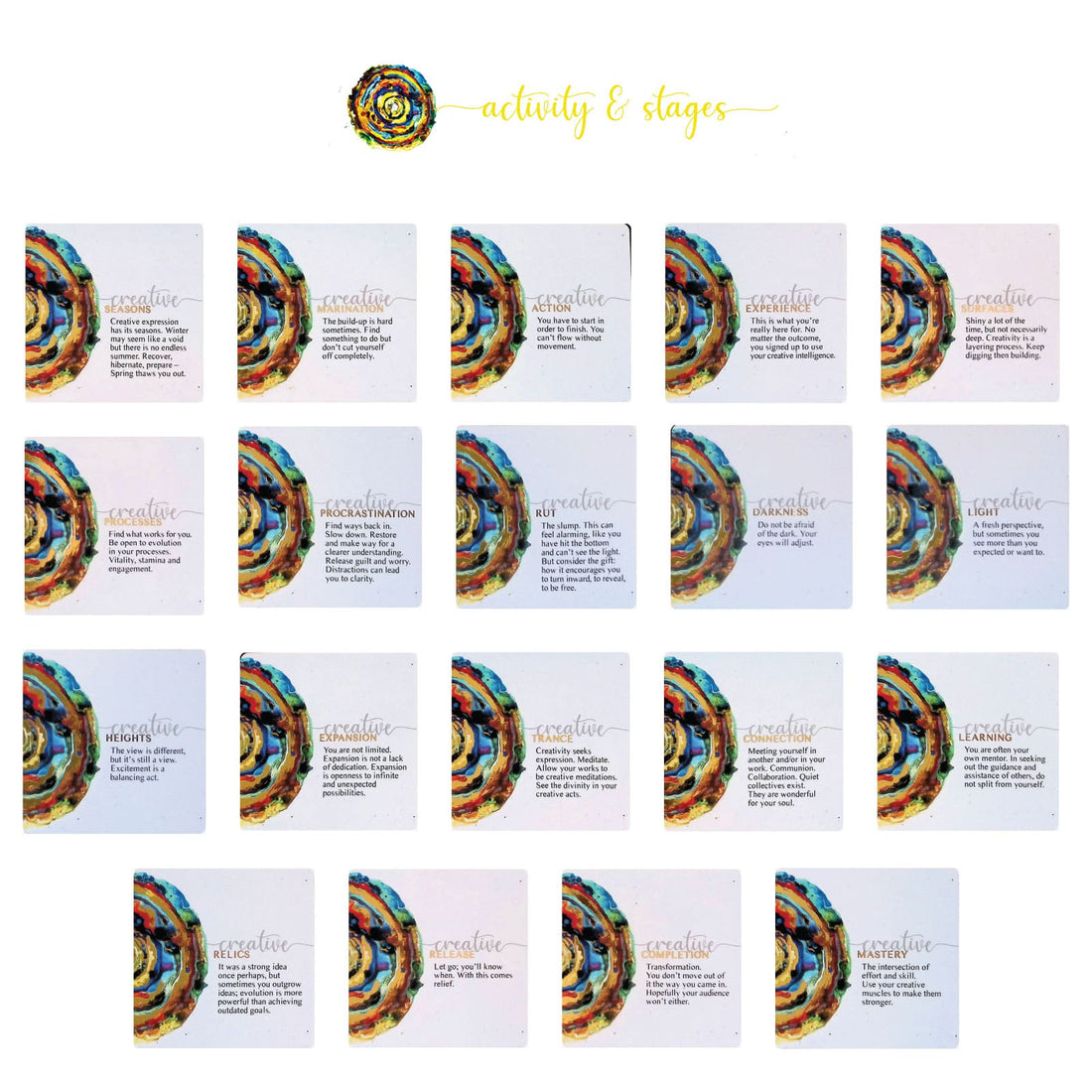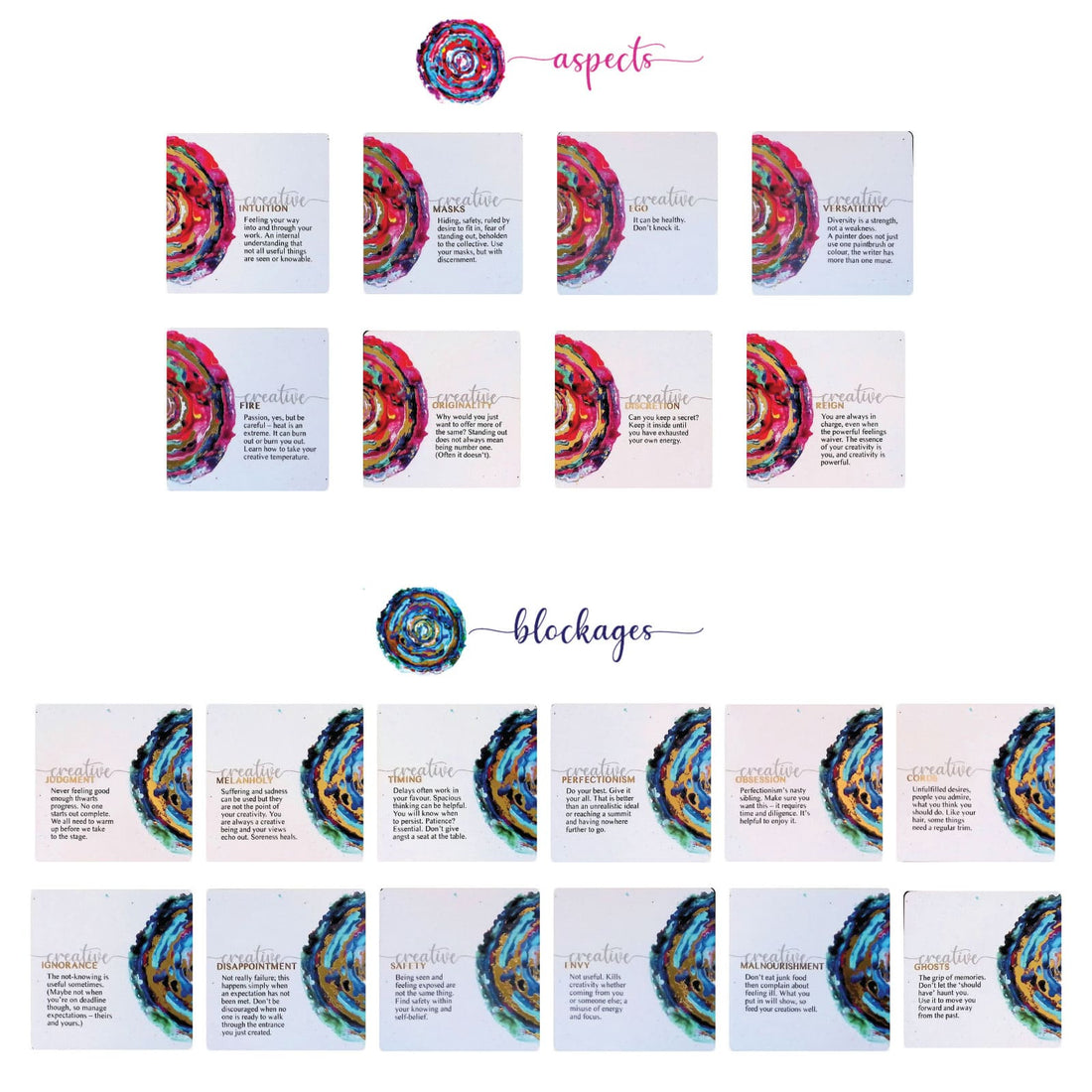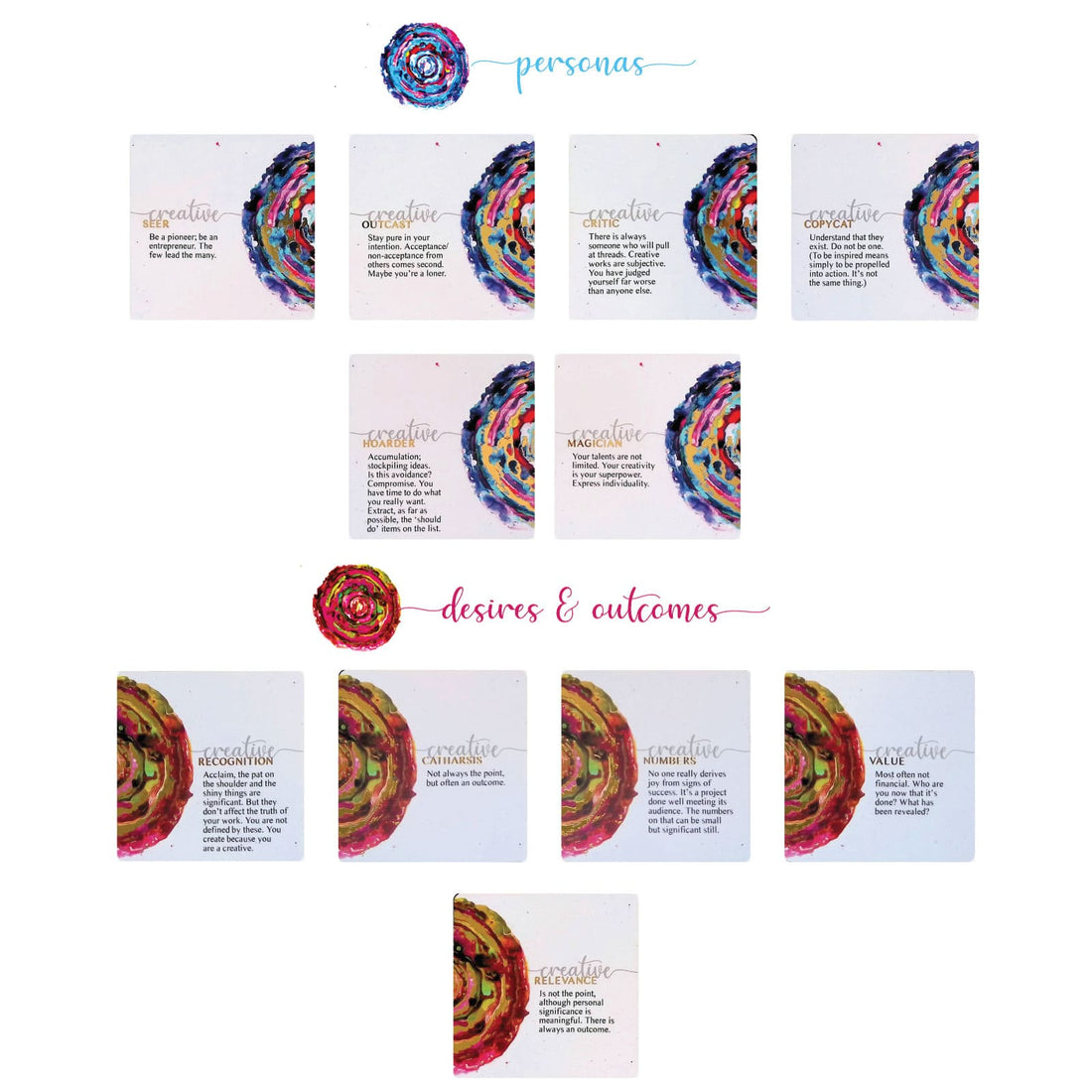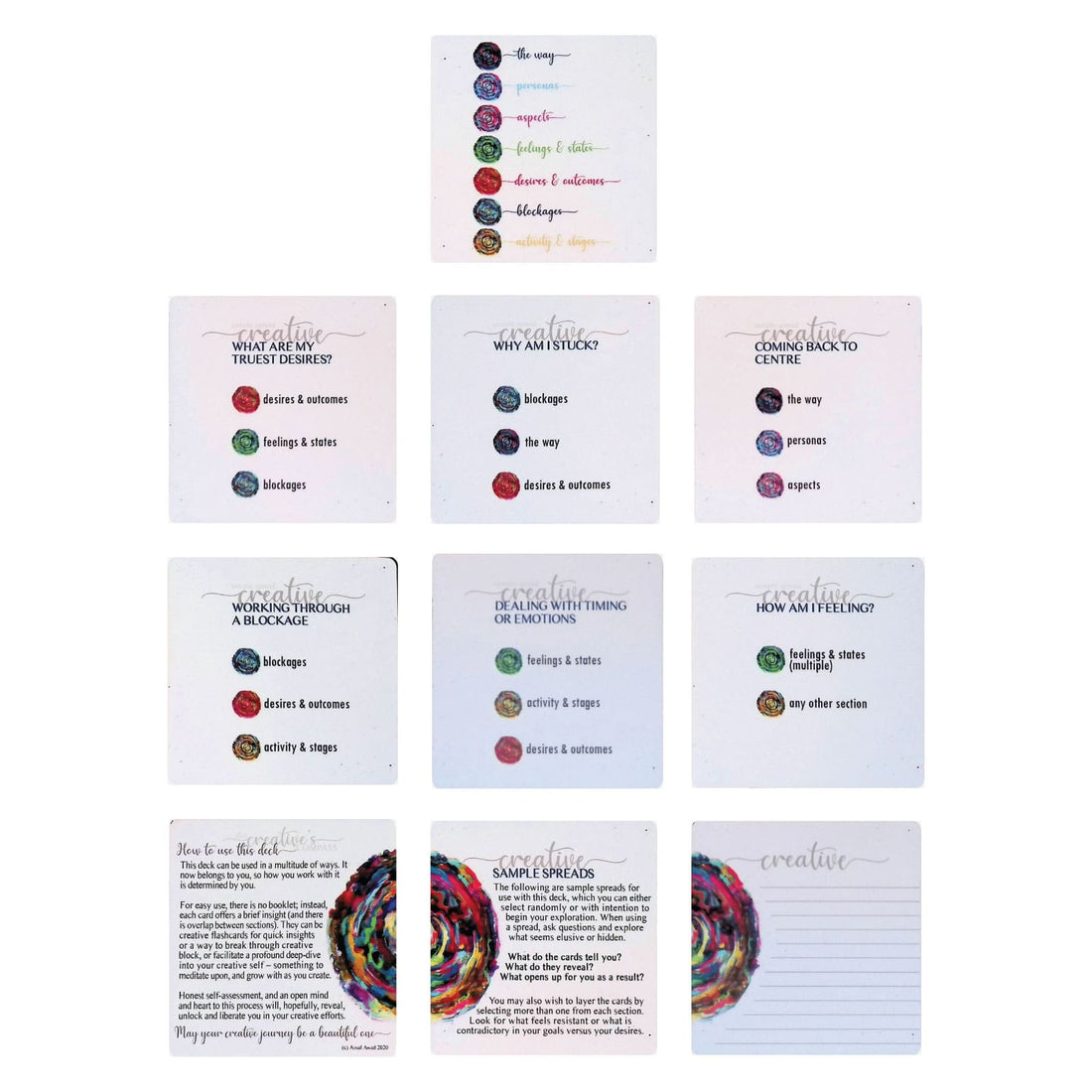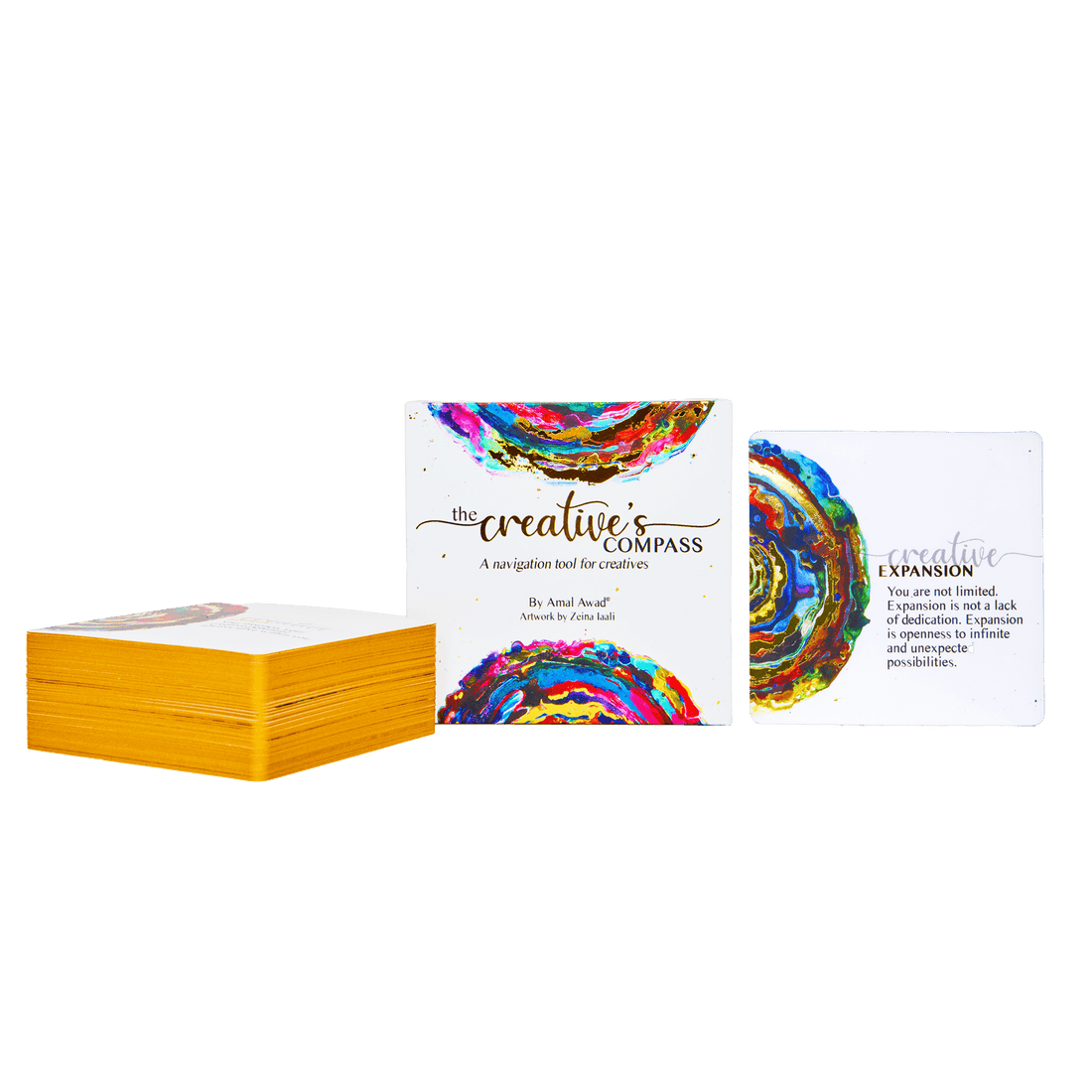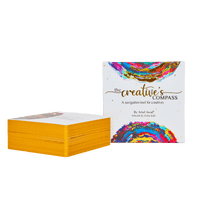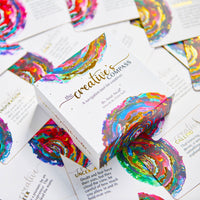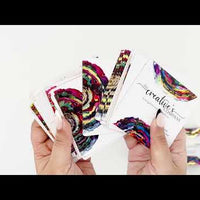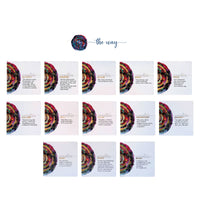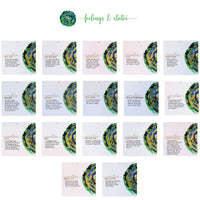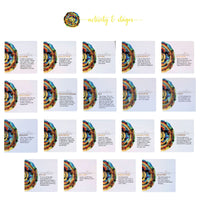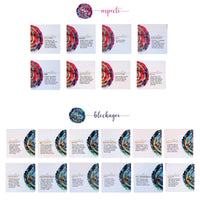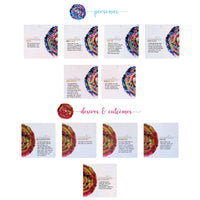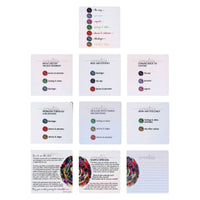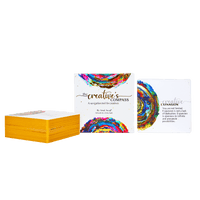 The Creative's Compass Oracle is a beautiful and powerful deck of 80 cards, featuring colorful yet minimalistic mandala artwork. This deck was designed as a navigation tool for creatives by Amal Awad, a writer and creative professional. You can use it for daily insight into your life, as flashcards for quick insights, or to break through blockages.

Whether you're a creative professional or just looking for inspiration, this deck offers a unique way to explore and discover yourself. Use it as a daily practice to gain insight into your life, or as a flashcard deck for quick insights throughout your day. Take a more profound deep-dive into yourself and use the deck as a way to meditate upon and grow with. Whether you're seeking inspiration, guidance, or simply a way to connect with your intuition, the Creative's Compass Oracle is the perfect addition to any collection. Make sure you check out the tips from the creator below.
The artwork of the Creative's Compass Oracle is truly stunning. The mandalas represent different themes and aspects of life, including "the way", "personas", "aspects", "feelings and states", "desires and outcomes", "blockages", and "activity and stages". 
A key feature of the Creative's Compass Oracle is that it pairs well with Tarot readings. With a unique perspective and the potential for delivering messages differently than Tarot, this deck offers an alternative perspective to traditional Tarot decks.
Each deck includes:
80 Oracle cards with gold foil artwork and gold matte gilding around the edges
A set of informational cards that explain how to use the deck
The box is made of two pieces with gold foil artwork to protect the cards
If you choose to work with this deck, you're likely a creative seeker, a deep diver, someone who leans into curiosity and is learning how to pay attention and move into creative action at the right time in the right ways.

The mandala that is featured on the cards is about letting go. The artist, Zeina Iaali, told me that she used ink, which is difficult to control. It flows, it bleeds, it blends, one thing leads to another, resulting in a layering effect. This mirrors the creative path: surrendering to the mystery to express ourselves.

There's no guidebook for this deck. It can be an oracle but it doesn't have to be. You can use this deck intentionally and selectively, or you can trust it to deliver the messages and solutions you need. These cards offer a way to tap into your own inner knowing and senses. It's a tool to help you navigate your creative life, with its many variations.

My creativity is my deep dive into myself, into life's mysteries and beauty. The ability to do this is a gift I try never to waste. I hope that in using this deck, many creative doorways and windows fly open for you. May your creative journey be a beautiful one.
Amal is a writer, director and performer. As a journalist, she has contributed to such publications as The Guardian, The Sydney Morning Herald & ELLE, and has produced and presented for ABC Radio National. Amal is in development on various projects in film and TV, and is the author of eight books, which include both fiction and non-fiction titles. Her next novel, Bitter & Sweet, will be released in August 2023, and her debut novel, Courting Samira, will be out in the US in November 2023.
STUNNING DESIGN AND AESTHETICS
MANDALA ARTWORK WITH GOLD FOIL PRINTED ON HEAVY 350GSM CARD STOCK
MATTE GOLD EDGE ON EVERY CARD
LUXURIOUS BOX WITH GOLD FOIL AND INTRICATE ARTWORK PROTECTS YOUR CARDS
Unlock Your Creative Potential with Mandalas, Messages, and Intuition
Let the mandalas, messages, and your intuition be your guide as you work through creative blockages, uncover your truest desires, and find inspiration for your creative journey.
Take a look at these gorgeous details
UNBOXING VIDEO