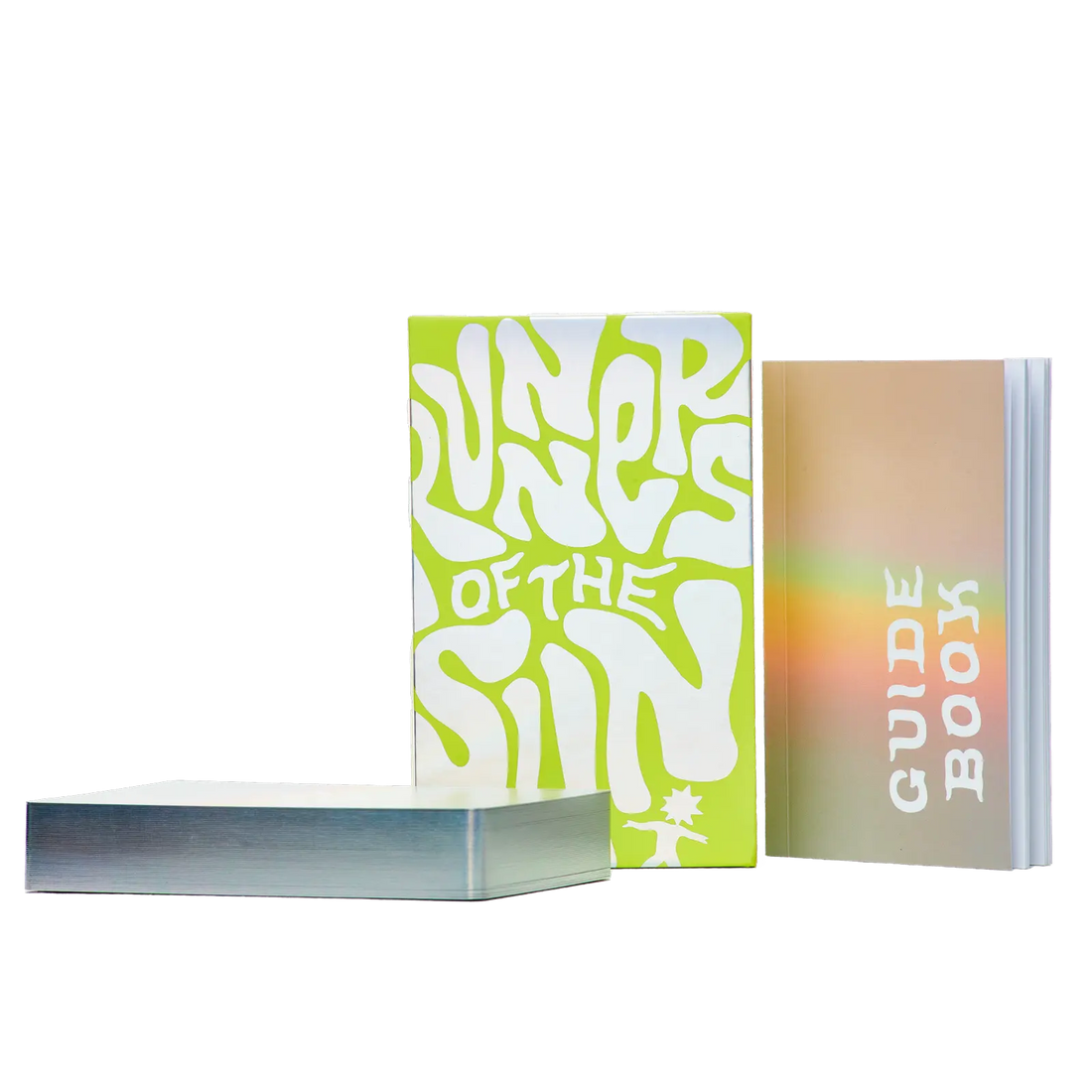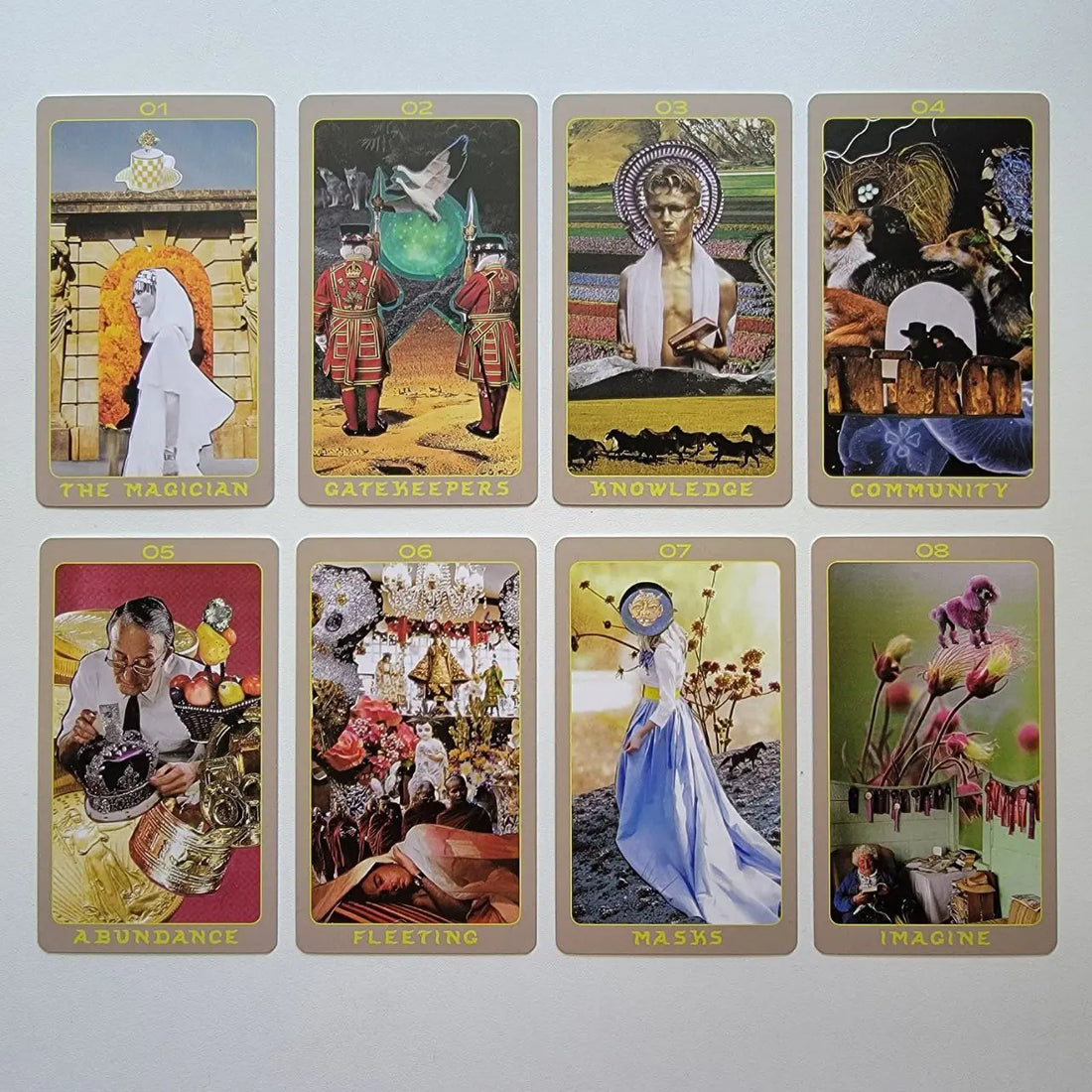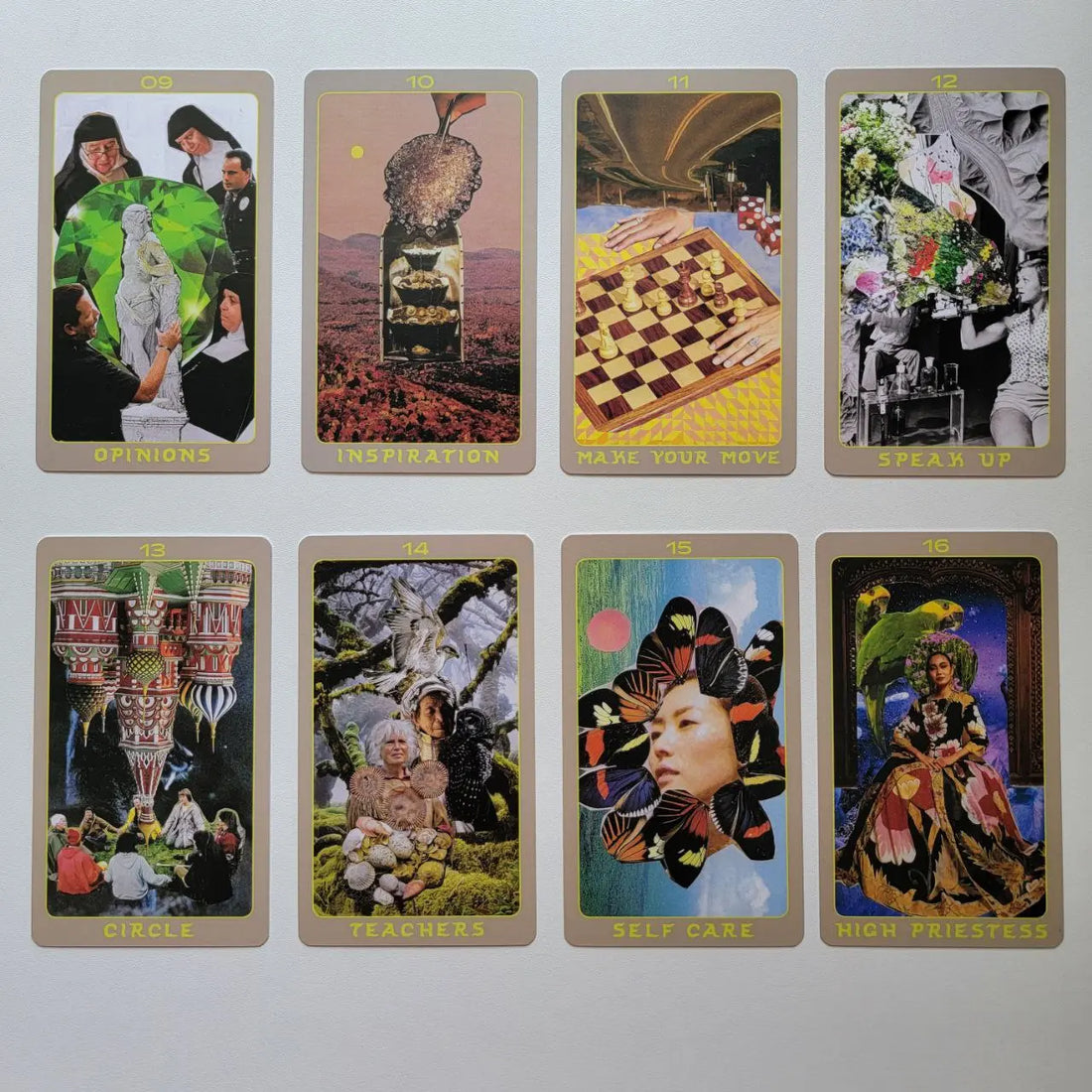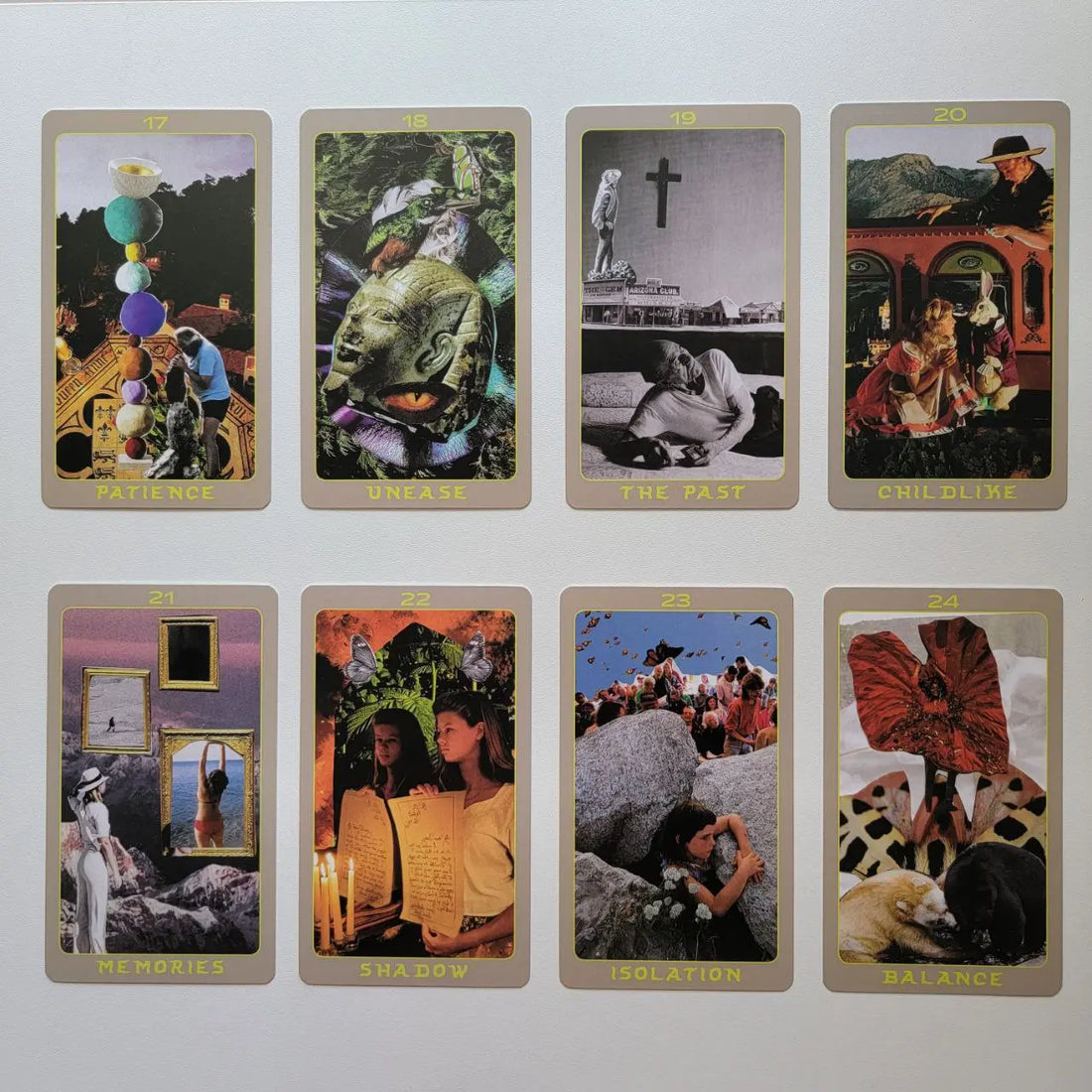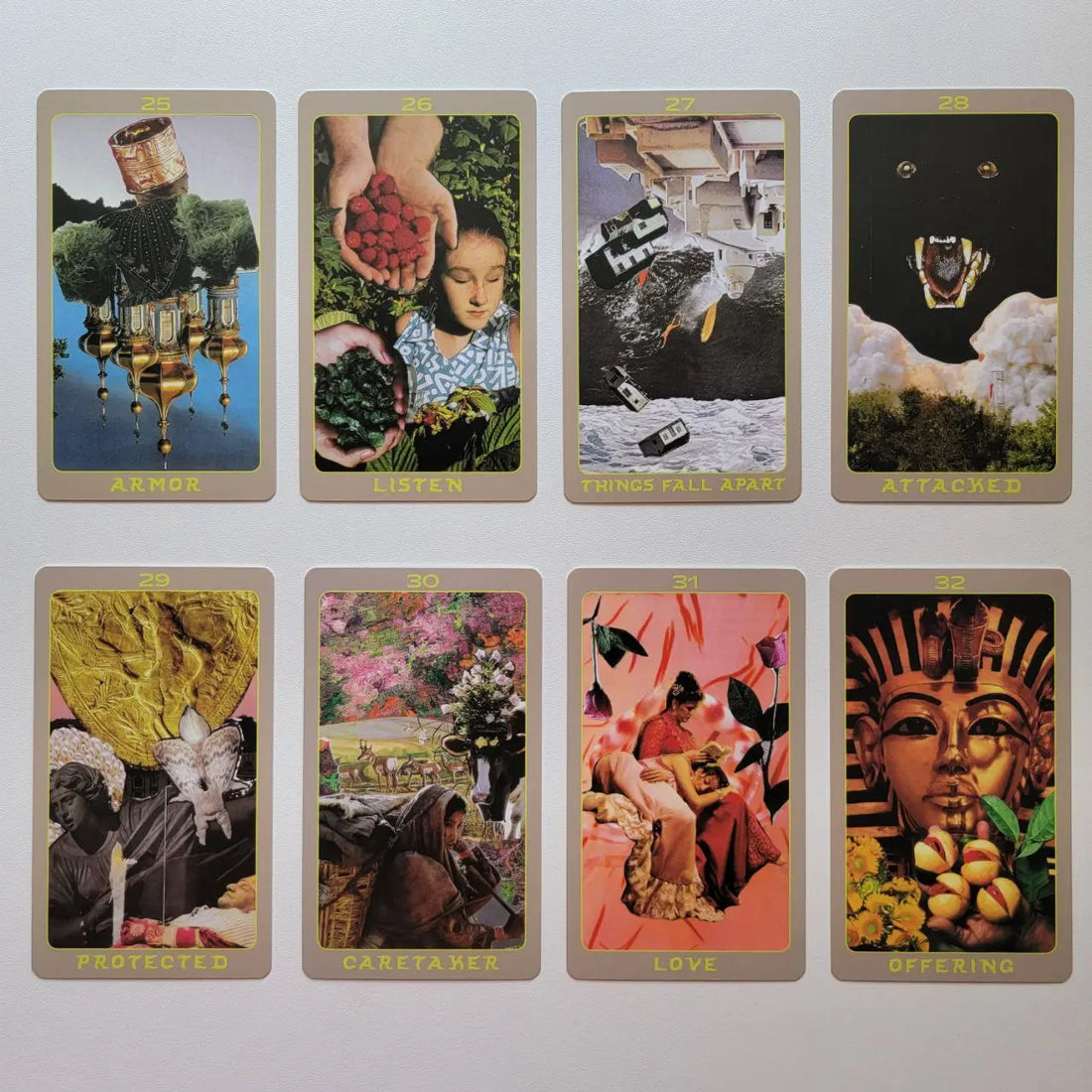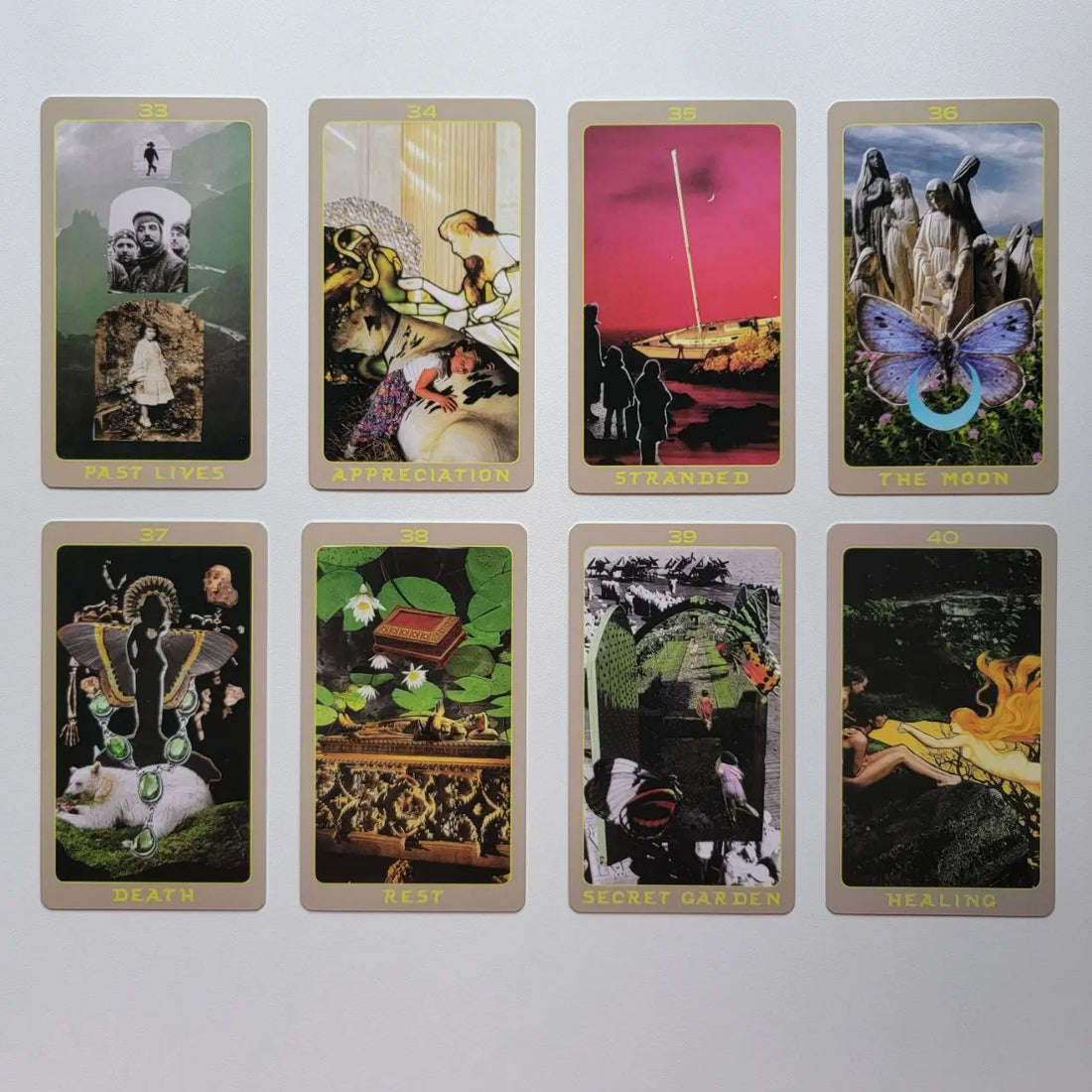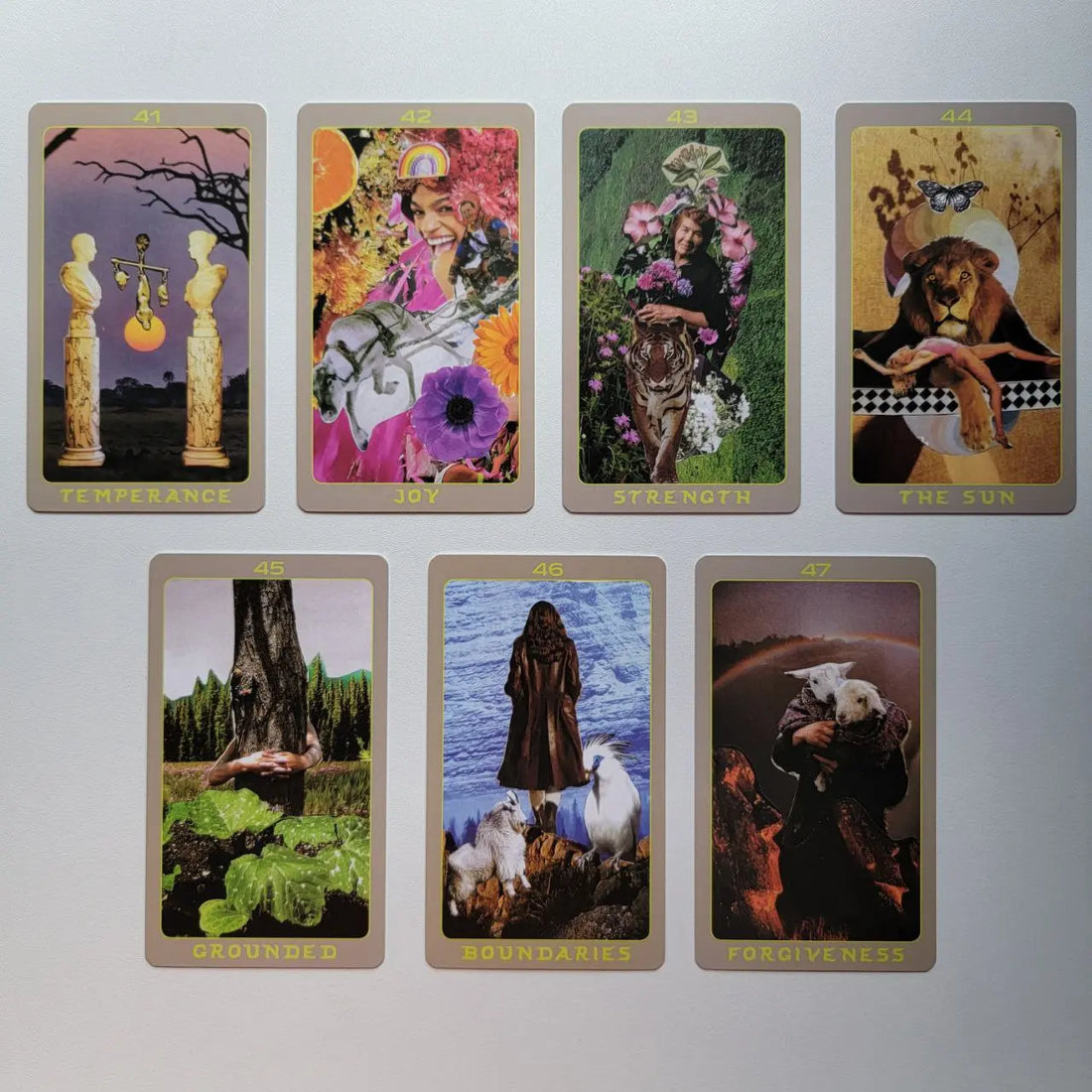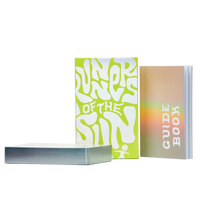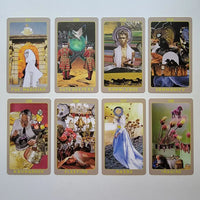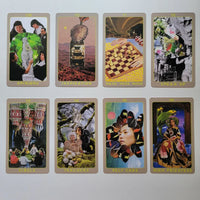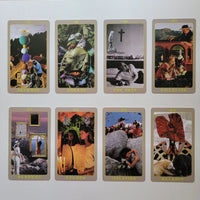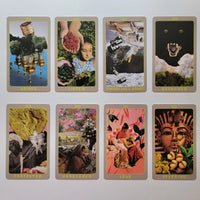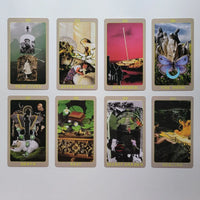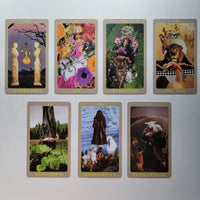 Runners of the Sun Oracle
🔮 Introducing Runners of the Sun Oracle, a 47-card indie deck!
Dive into the world of collaged visions that illuminate your path like a prism of light in the dark. Crafted with love and care, this deck is a vibrant bouquet of found-images, each one carefully handpicked and artfully assembled by Amelia Rose. Say goodbye to those pesky shadows of uncertainty; clarity is just a reading away!
What's beautiful about this deck? It's your trusty companion on a magical journey of self-discovery that features one-of-a-kind familial archetypes. Use this Oracle for inner inquiry.
Use it daily for insight, go solo, or pair it with the enchanting
Telezma Tarot deck
to create a collage masterpiece of divination like no other. These two decks together? A match made in Tarot heaven!
Consult it when life throws you curveballs, meditate with it when you're feeling a bit lost, or simply bask in its wisdom when you're on top of the world. Runners of the Sun is your guide, your confidant, your fellow traveler on this epic journey.
What's included:
47 vivid, hand collaged, cards
A guidebook is similar to a booklet that contains card descriptions and keywords on less than 50 pages
A two-piece box with holographic foil accents
The backs of each card and box are foiled in holographic foil
Each card has silver foil edges with a light iridescent tone
Each card has been lovingly hand assembled from found-images. It's intention is to help you navigate the twists and turns of life with more care and understanding.
Originally created in 2018, Runners of the Sun has sold out all pressings. After a several year slumber, Runners had been resurrected in a new form.

Created with care by artist Amelia Rose in sunny Los Angeles.
STUNNING DESIGN AND AESTHETICS
SHUFFLE-FRIENDLY, THICK CARD STOCK
SHINY SILVER GILDED EDGES ON EACH CARD
A COMPLETE GUIDEBOOK WITH ARTIST EXPLANATIONS FOR EVERY CARD