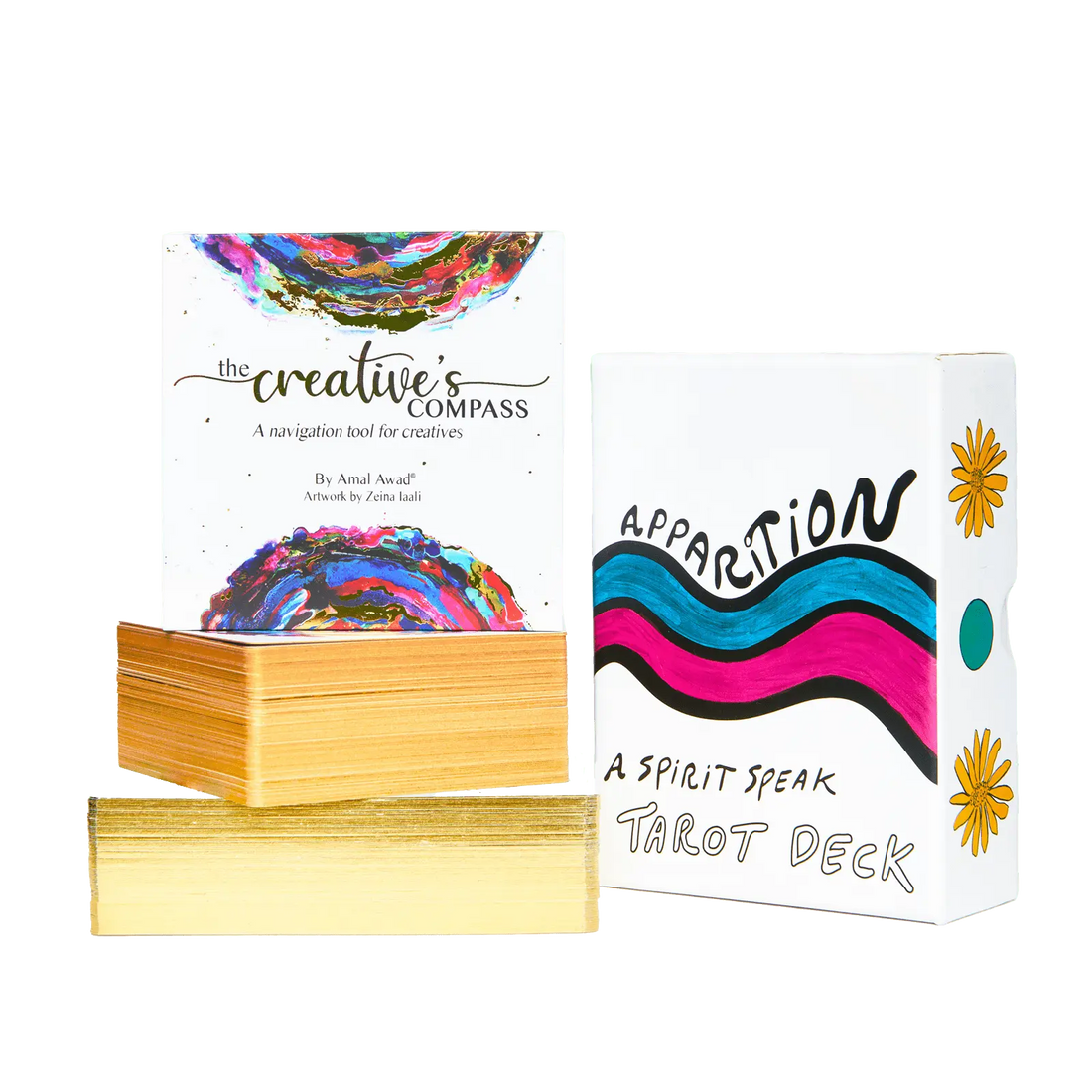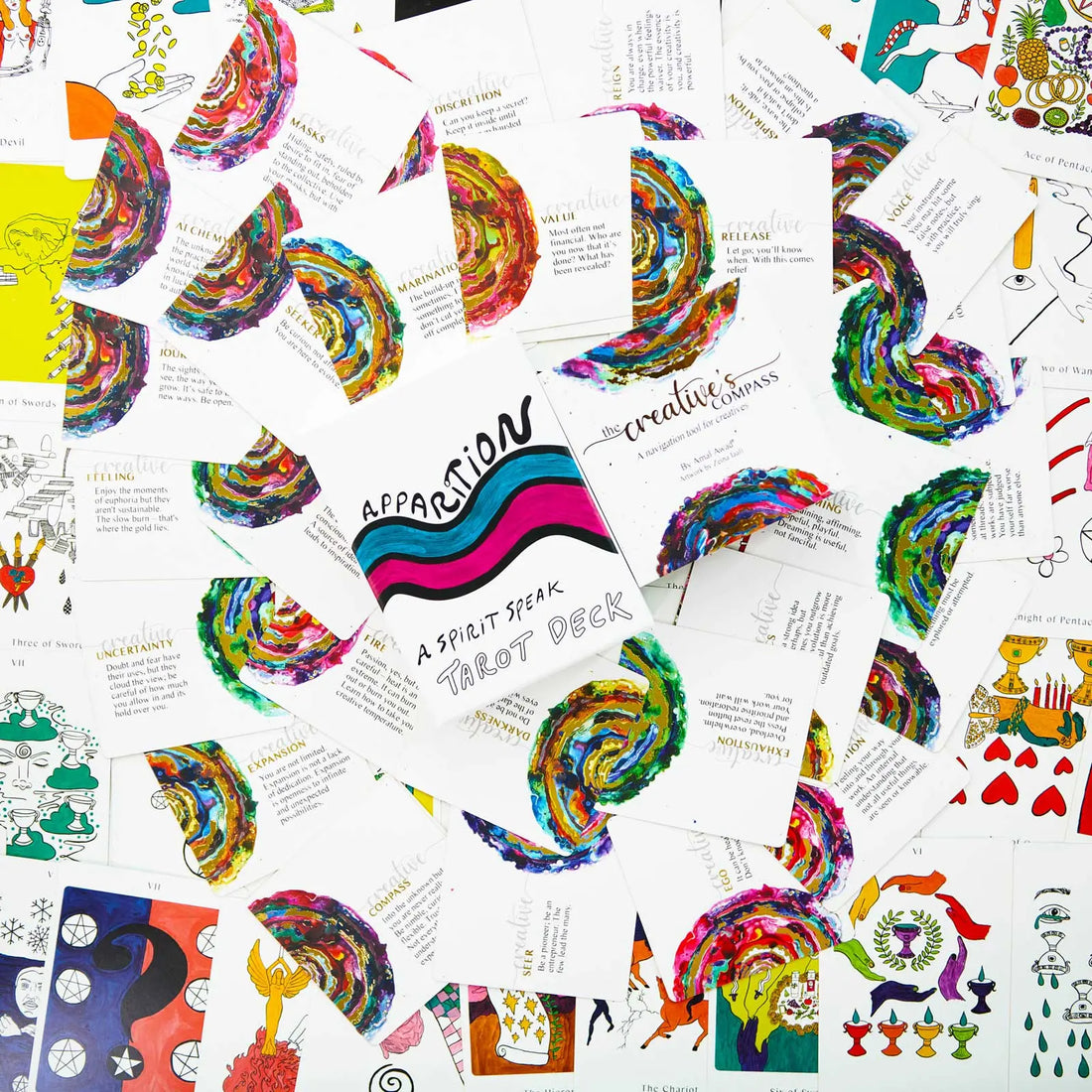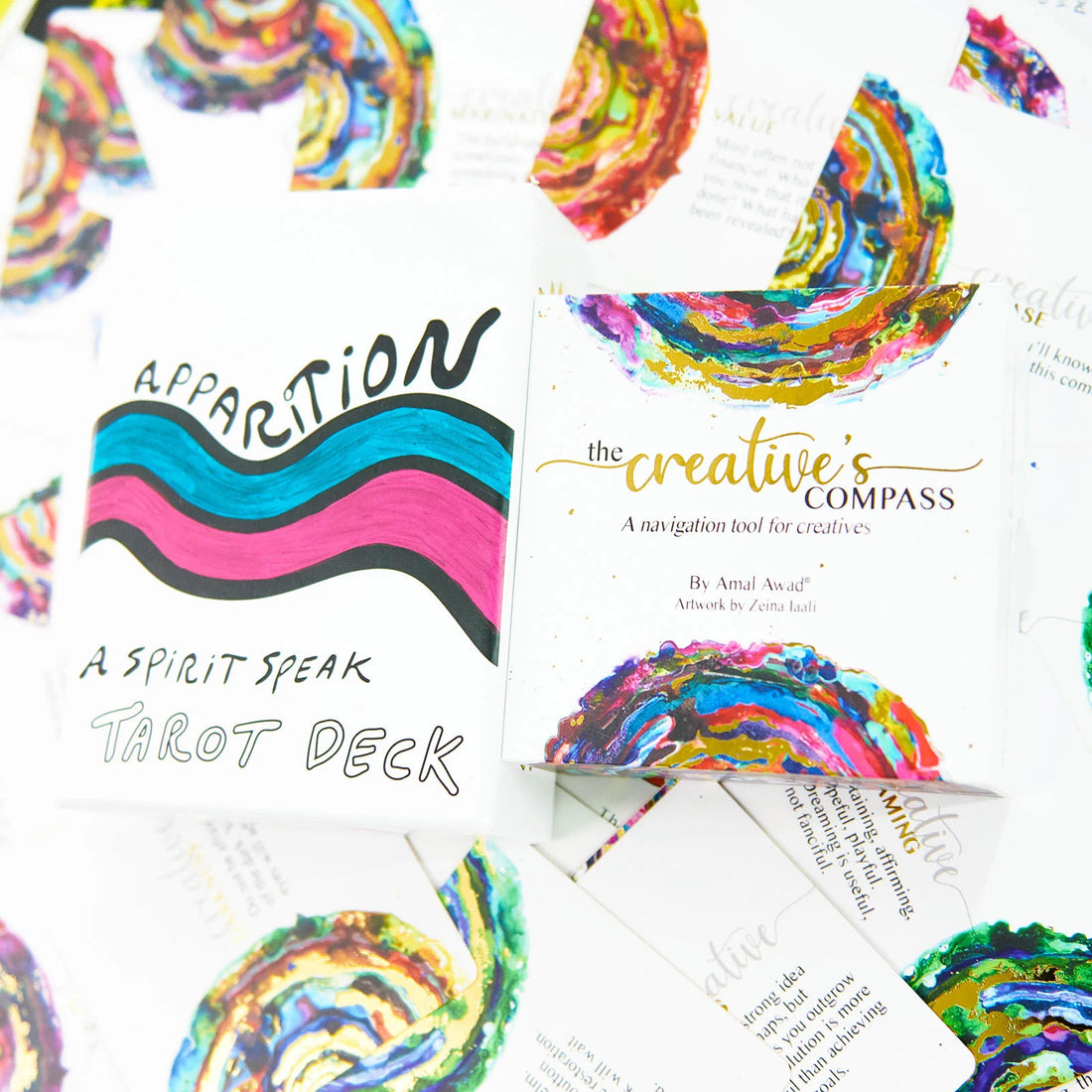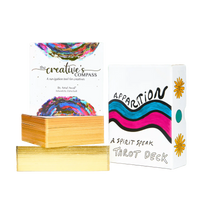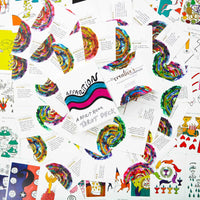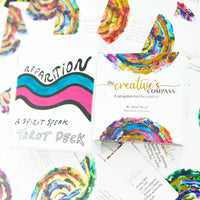 Kino Tarot's handpicked combination of Tarot and Oracle decks for summer 2023!
Embrace the blissful vibes of summer with the ultimate dynamic duo: the Apparition Tarot and The Creative's Compass Oracle! 🌟 Immerse yourself in the magic of the season with these extraordinary decks. The Apparition Tarot will guide you through life's adventures, while the Creative's Compass Oracle will inspire your creativity. Summer is here, so savor the pleasures of summer with the Kino Tarot Summer Bundle. Let's begin the enchantment! ✨🔮
KINO EXPLAINS:
Vibes of summer -- "I tend to feel more calm and carefree in the summer season, which is the perfect state to be receptive to creative and spiritual insights. I feel like in the spring, I have a million ideas of things I want to pursue, which is exciting but can also be overwhelming. But when summer comes around, I start to relax and put less pressure on myself. That brings me clarity about what I really want to focus on and bring to fruition. I allow myself to naturally gravitate towards what I enjoy, and the inspiration follows."

Creativity and spirituality -- "I love using tarot and oracle decks to help my creative process. A question I often ask is, ''Is this work done?'' 😂 I feel like artists could go on tweaking their project forever; especially if we have perfectionist tendencies we may never truly feel satisfied with our work. But there comes a moment when we need to let go and allow the work to be set free into the world. If I'm getting the feeling that it may be time, I pull cards to confirm. I also enjoy using the tarot to ask how my guides / soul family feel about the project, and if they have any feedback for me.

I have loved using the Creative's Compass oracle alongside my music production. I ask, ''what energy or mindset will help me with this project?'' and pull one card, which I keep on my desk for the duration of the project. But I've found that this deck works great for questions in any area of life, because ultimately the life we are living is our creation."

Artwork and messaging -- "The Creative's Compass is a simple yet profound deck. The messages are short and sweet, but they really hit home. The creative process (and life in general) is often overwhelming and difficult to navigate, and the messages of this deck help to restore clarity and get us back in touch with our inner guidance. What impressed me about this deck is that the messages are straightforward, yet at the same time they leave room for interpretation, prompting deeper reflection. This deck makes me feel less alone; it reminds me that we creatives all have the same struggles and doubts, but we can do it.
The Apparition Tarot is a wonderful deck too. I am amazed at the creativity in each depiction of the tarot -- the imagery goes outside the box, yet still remains faithful to the card's meaning. The freedom of expression in this deck is not only inspiring, but eye-opening as well. I enjoy examining each element of the illustrations and allowing them to expand my understanding of each tarot card."
Hi! I'm KINO ♈️☀️♊️🌙♉️👆
I make tarot pick-a-card readings and the occasional video on spirituality 💫💖
STUNNING DESIGN AND AESTHETICS
A GOLD EDGES ON EVERY CARD
SHUFFLE-FRIENDLY, THICK CARD STOCK
LUXURIOUS BOX WITH INTRICATE ARTWORK PROTECTS YOUR CARDS