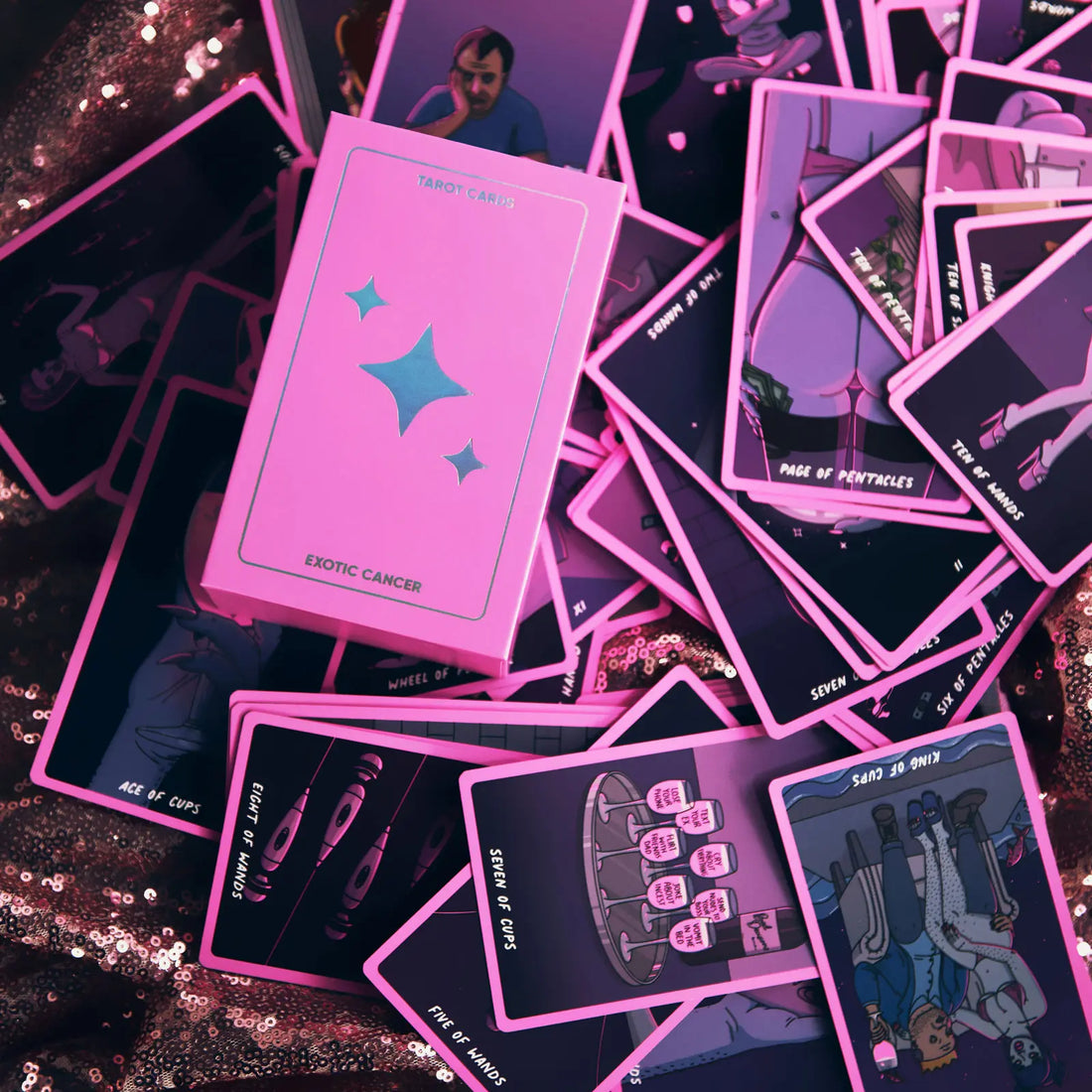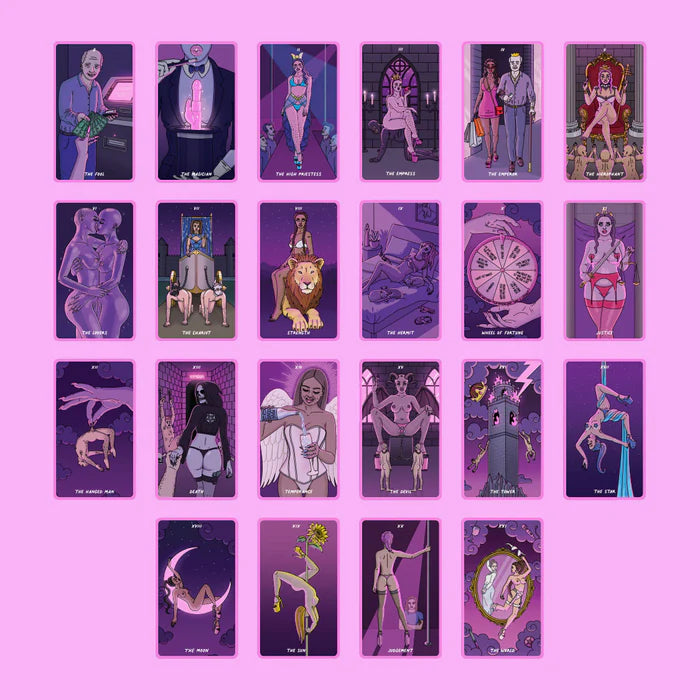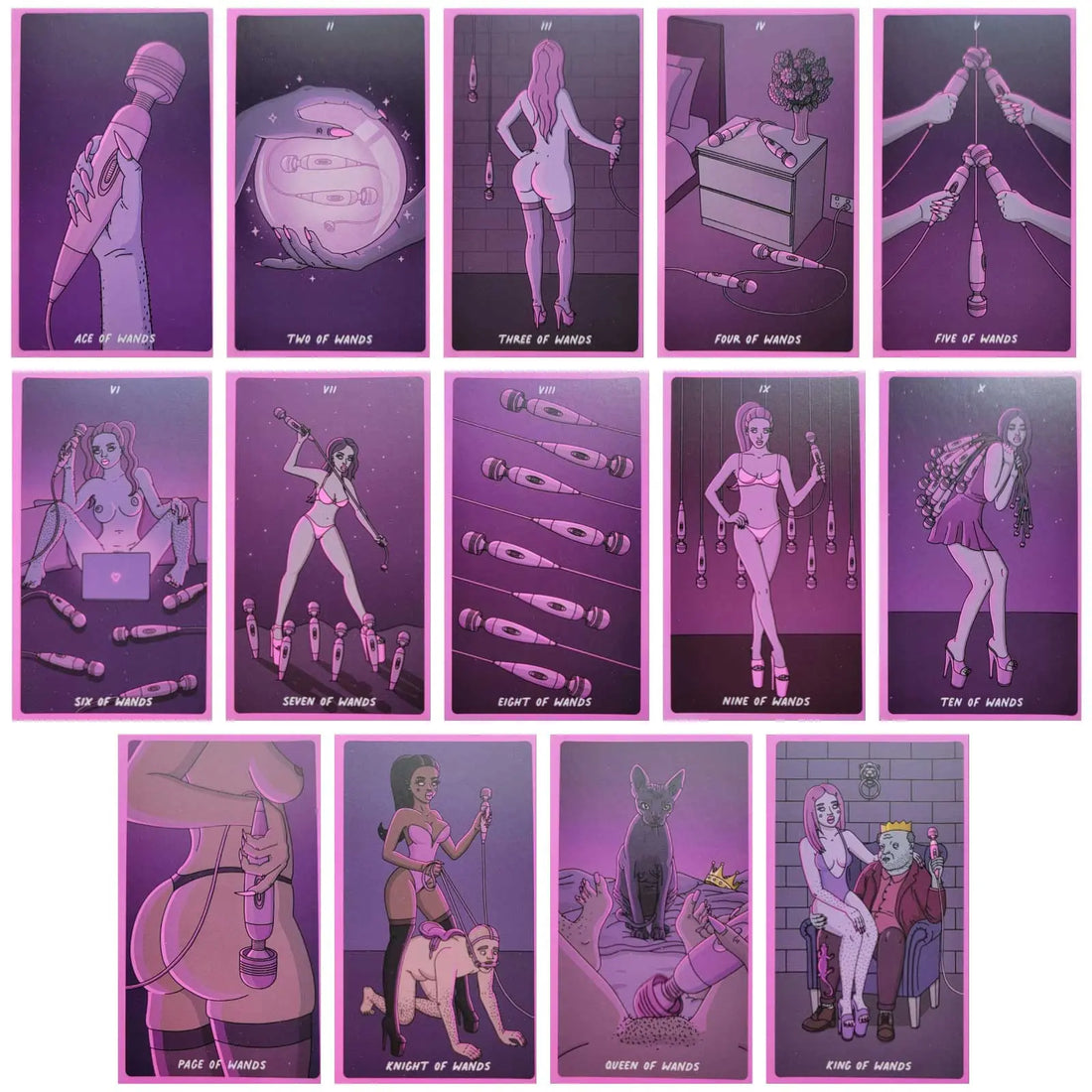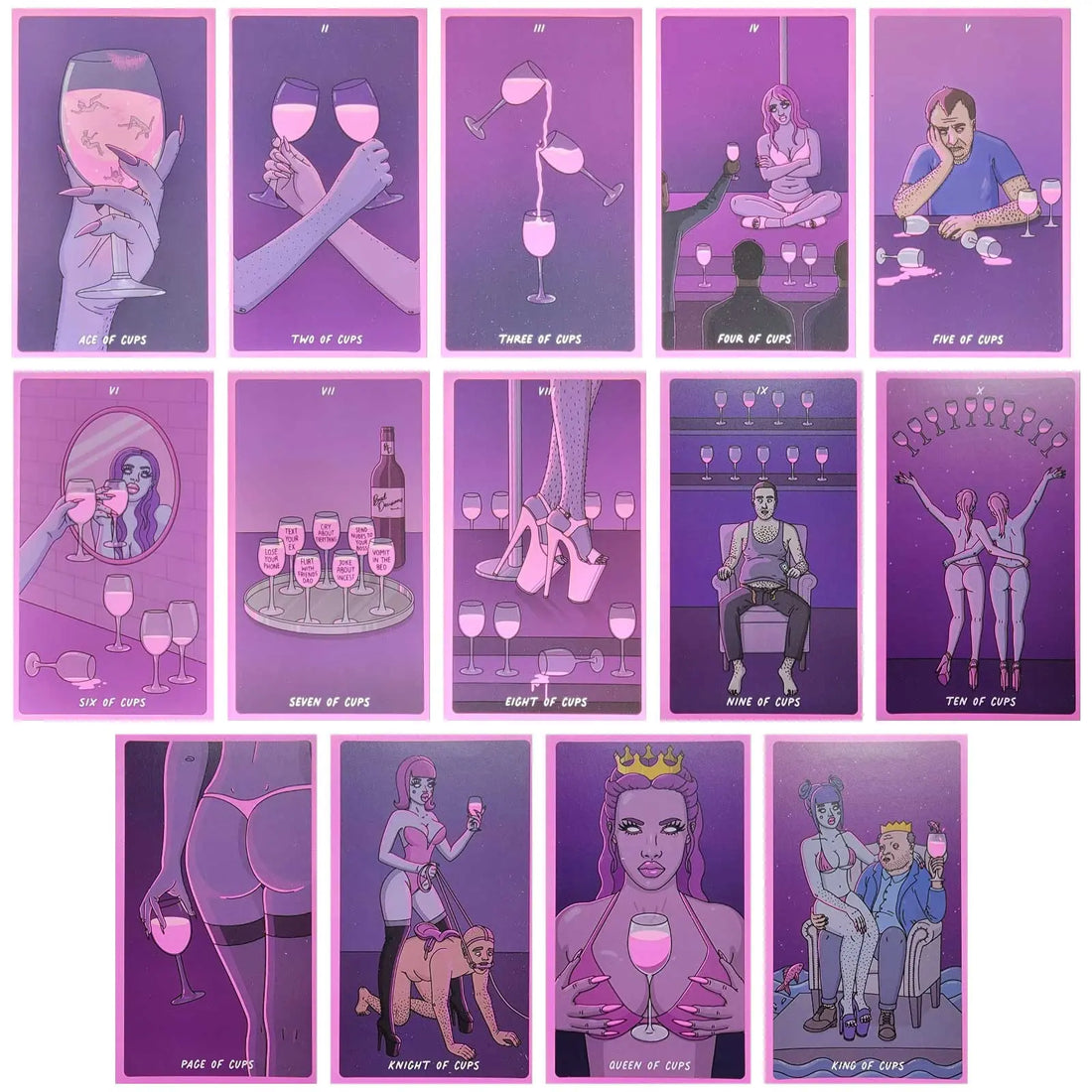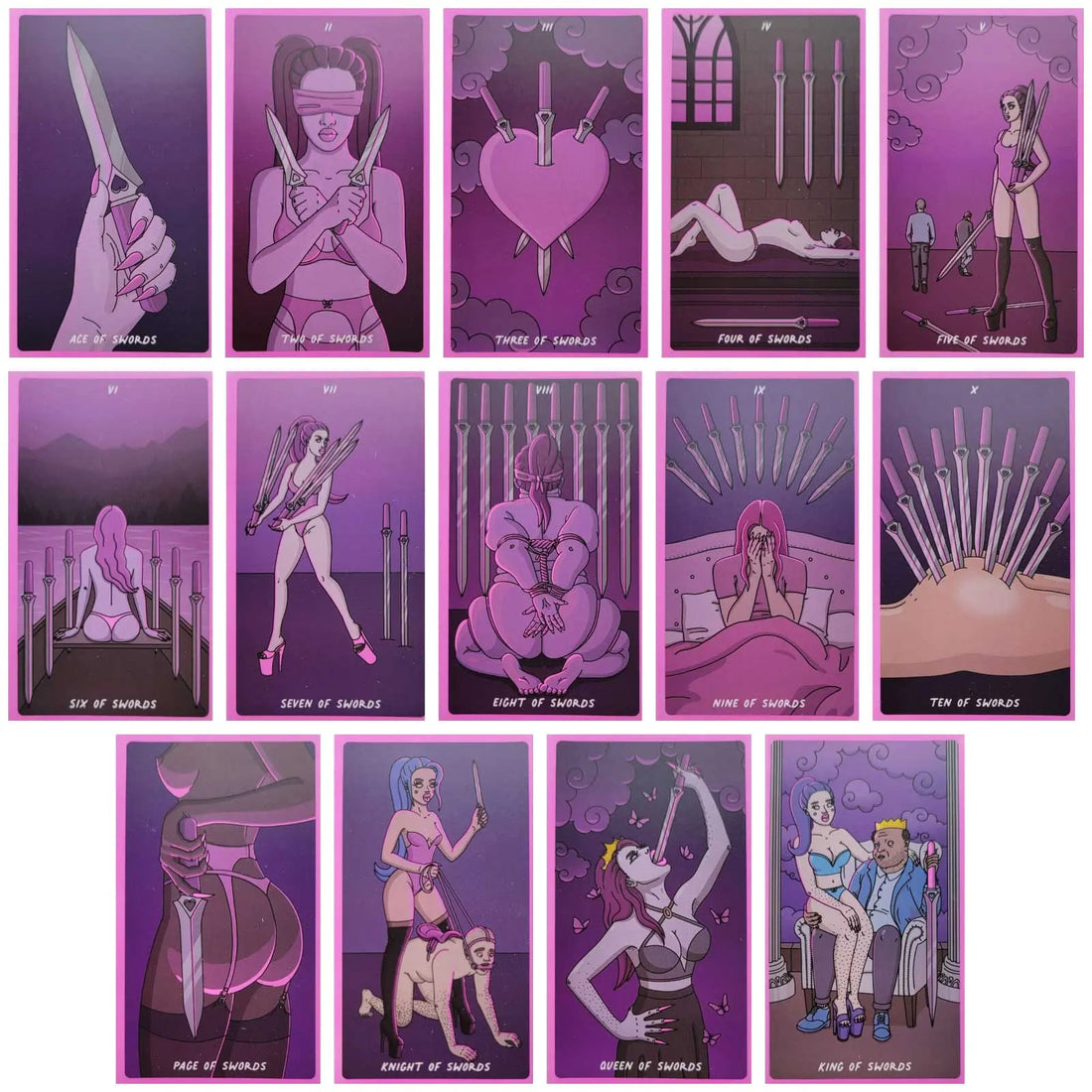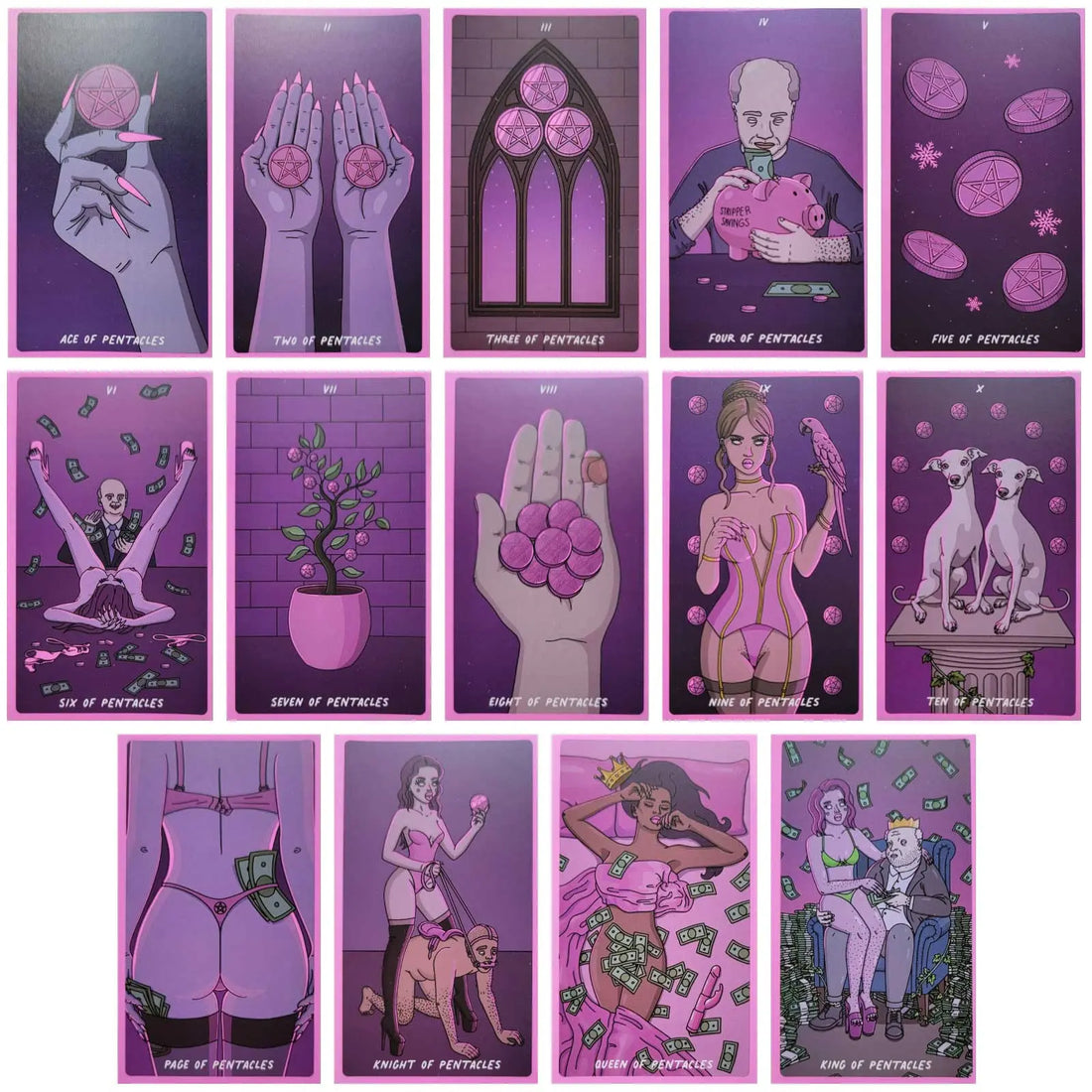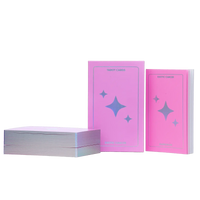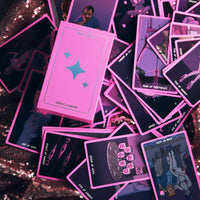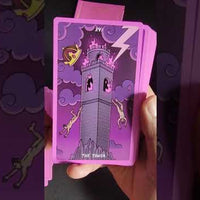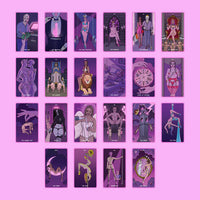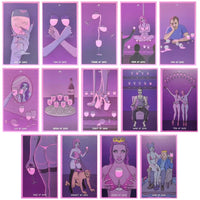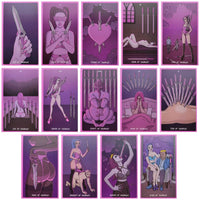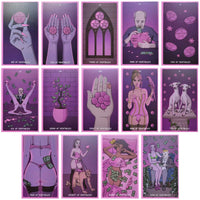 Get swept up in a world of captivating mystery with the Exotic Cancer Tarot deck. Designed and illustrated by the talented Australian artist and designer Exotic Cancer, this 78-card indie tarot deck combines sexuality, femininity, and thought-provoking imagery. A tarot experience that's both intriguing and personal!

There's nothing better than a pink Tarot deck to feast your eyes on. Each card is exquisitely illustrated, boasting neon pink hues and mesmerizing holographic details. The artwork is visually striking, immersing you in a realm where boundaries are meant to be pushed and explored.

There's a lot of sass, sauciness, energy and cheekiness in this deck, so read it with your gut.

Unveil the answers to life's burning questions with the Exotic Cancer Tarot Deck. Perhaps you'll find answers to some deep questions and get clarity on what you're thinking! Each deck comes with its own stylish pink box with holographic details, 78 cards, and a guidebook with explanations for each card. It is recommended that the box not be left in direct sunlight.
A captivating and thought-provoking collection of tarot cards featuring themes of sexuality and femininity. Each card in the Exotic Cancer Tarot Deck is beautifully illustrated, with neon pink and holographic details that are visually striking. The high-quality cards are printed on thick, durable card-stock, making them long-lasting and resistant to damage. The deck also comes with a beginner-friendly guidebook to help you get started with tarot reading.

Avoid leaving the box in direct sunlight.
Exotic Cancer is an artist and designer from Melbourne, Australia. Her work explores the more ominous aspects of human nature, particularly the desires and lusts that often drive us. She approaches these themes through a dystopian lens, creating captivating and thought-provoking pieces that challenge our preconceived notions about the world around us. Exotic Cancer produces work that is both beautiful and deeply unsettling. Her art is a reflection of the darker side of humanity, and serves as a cautionary tale about the perils of letting our primal desires consume us.
STUNNING DESIGN AND AESTHETICS
SHUFFLE-FRIENDLY, THICK CARD STOCK, PINK CARDS
GILDED SILVER EDGES ON EACH CARD
A COMPLETE GUIDEBOOK WITH ARTIST EXPLANATIONS FOR EVERY CARD
Take a tantalizing journey of self-discovery and divination
Take your inner mystic to new heights with the Exotic Cancer Tarot Deck, with its unique blend of sexuality, femininity, and neon pink magic. You're in for a tarot experience like no other!