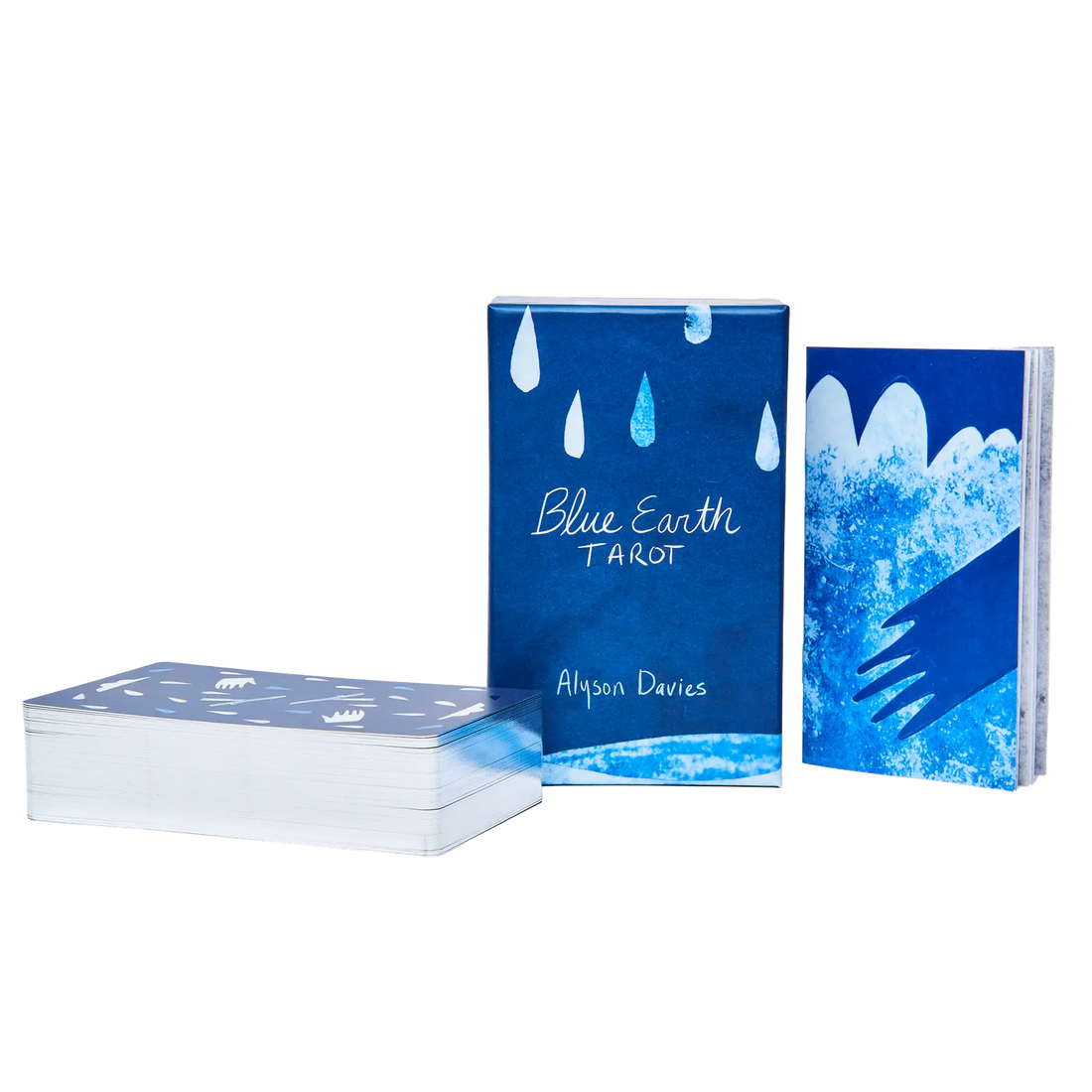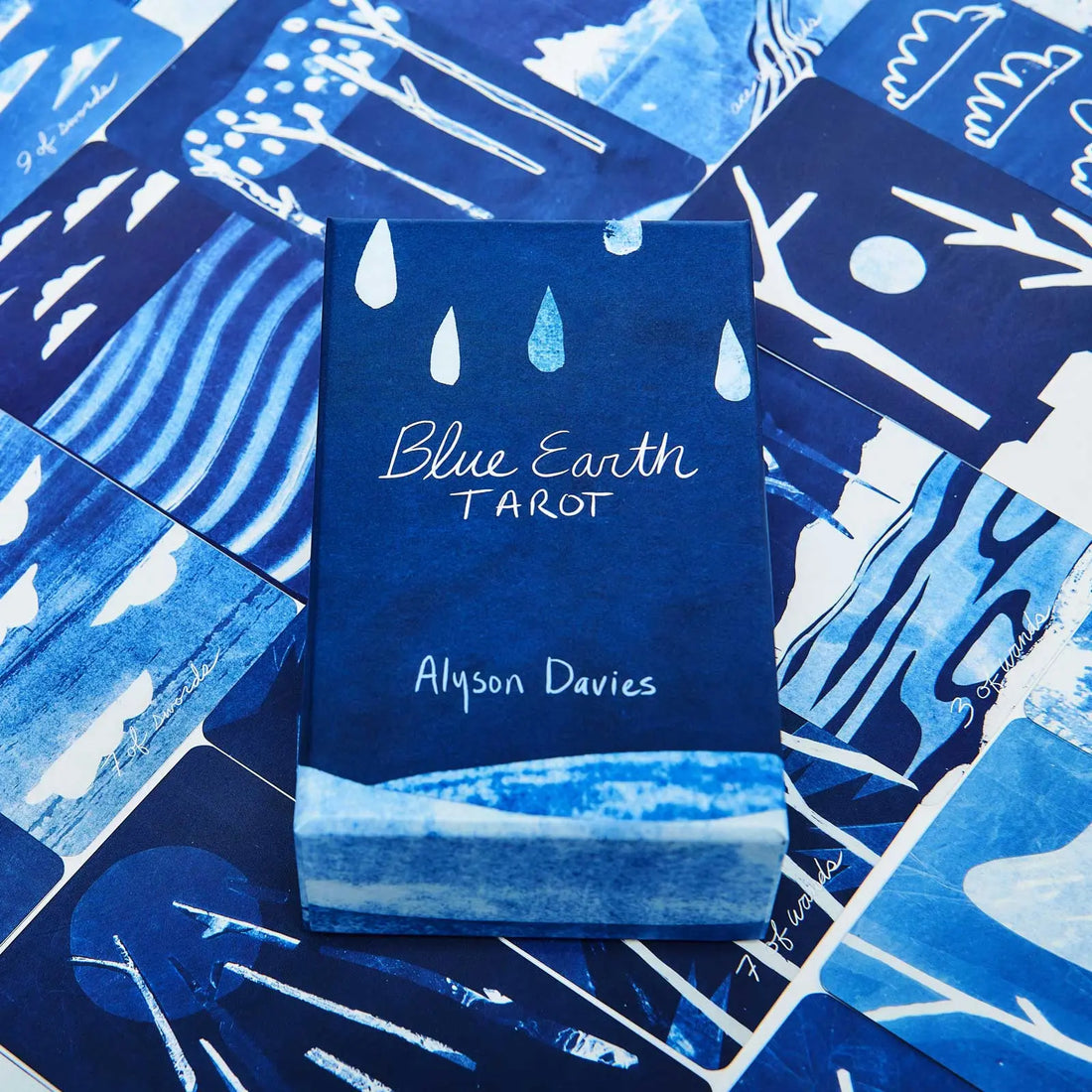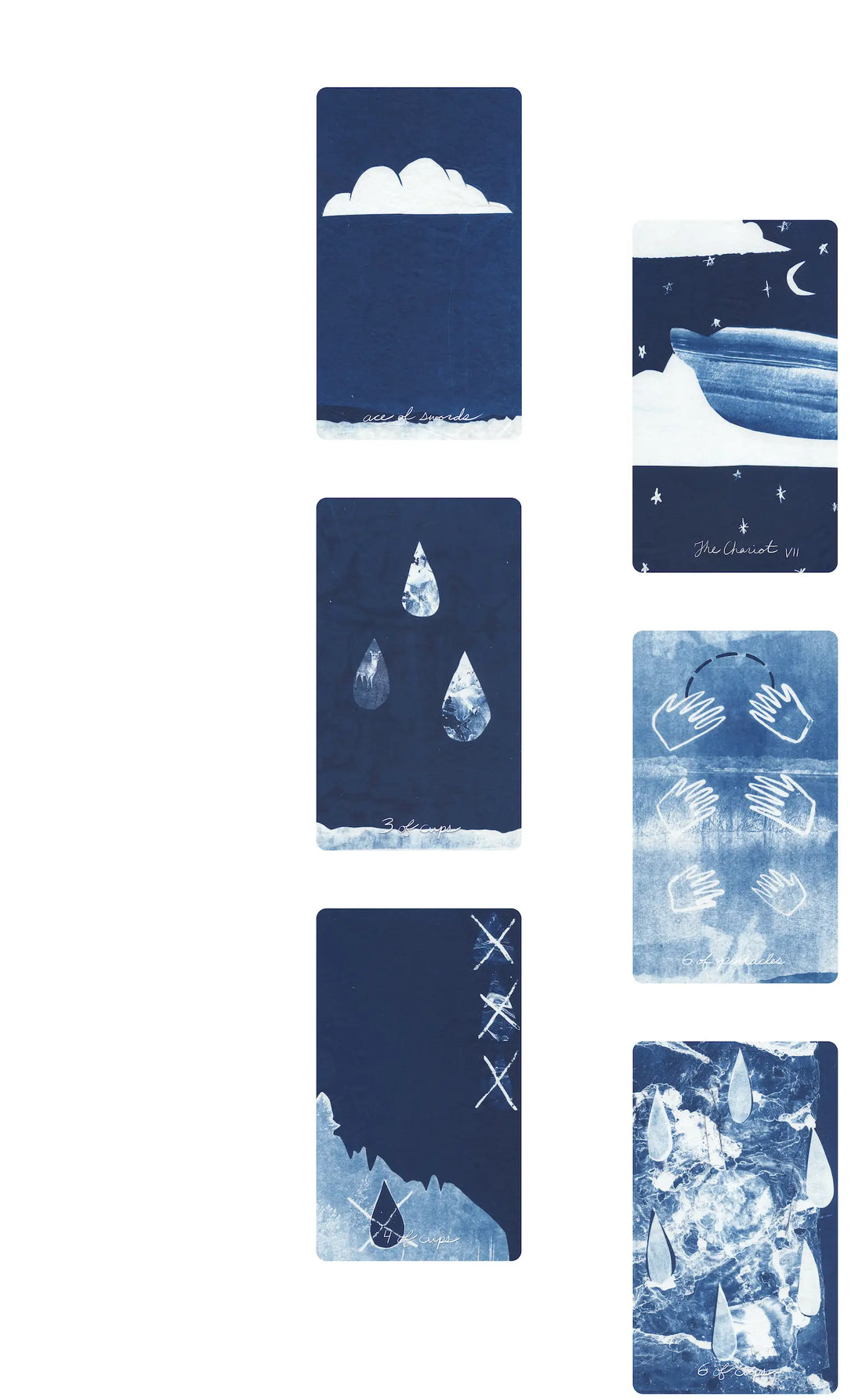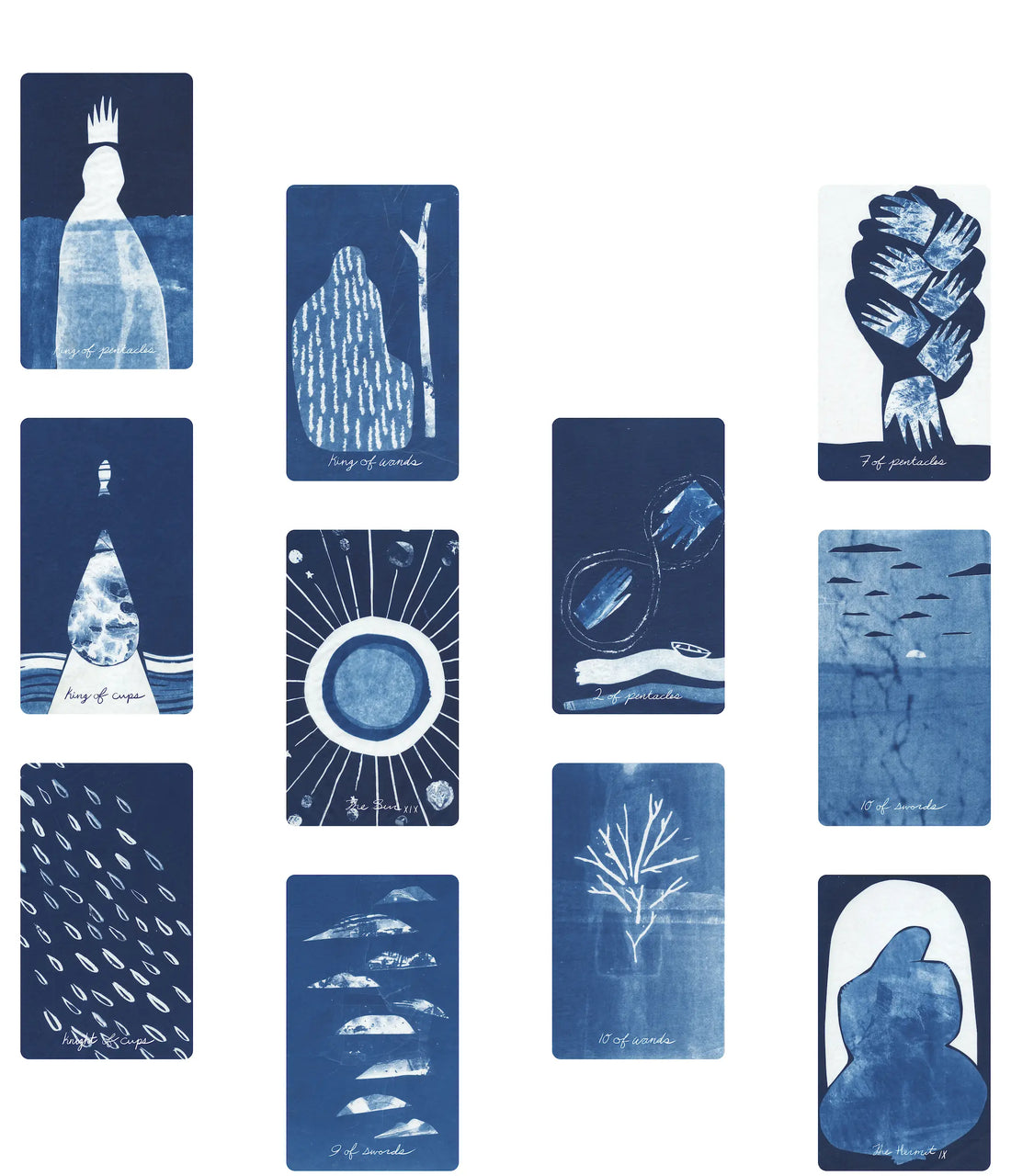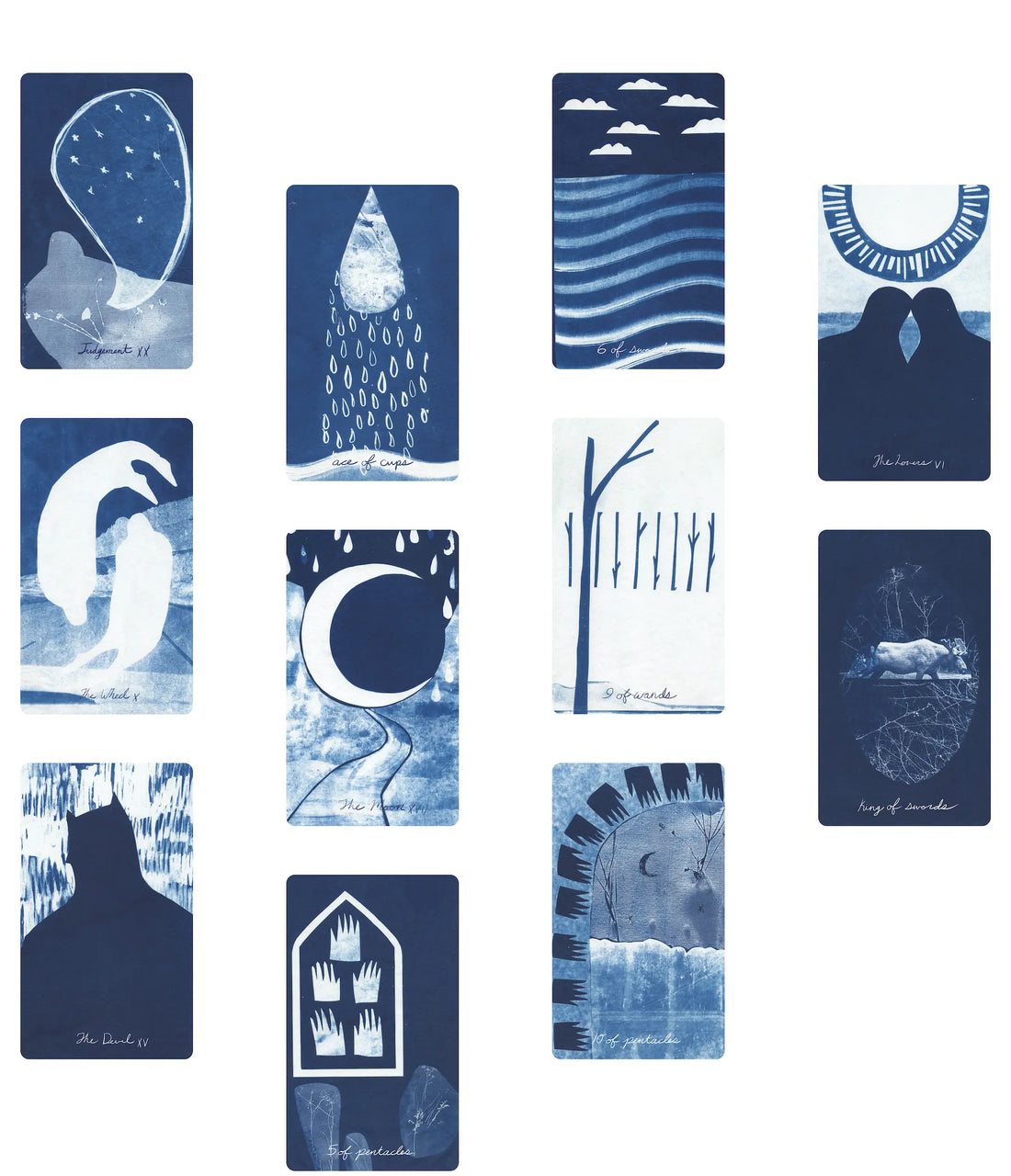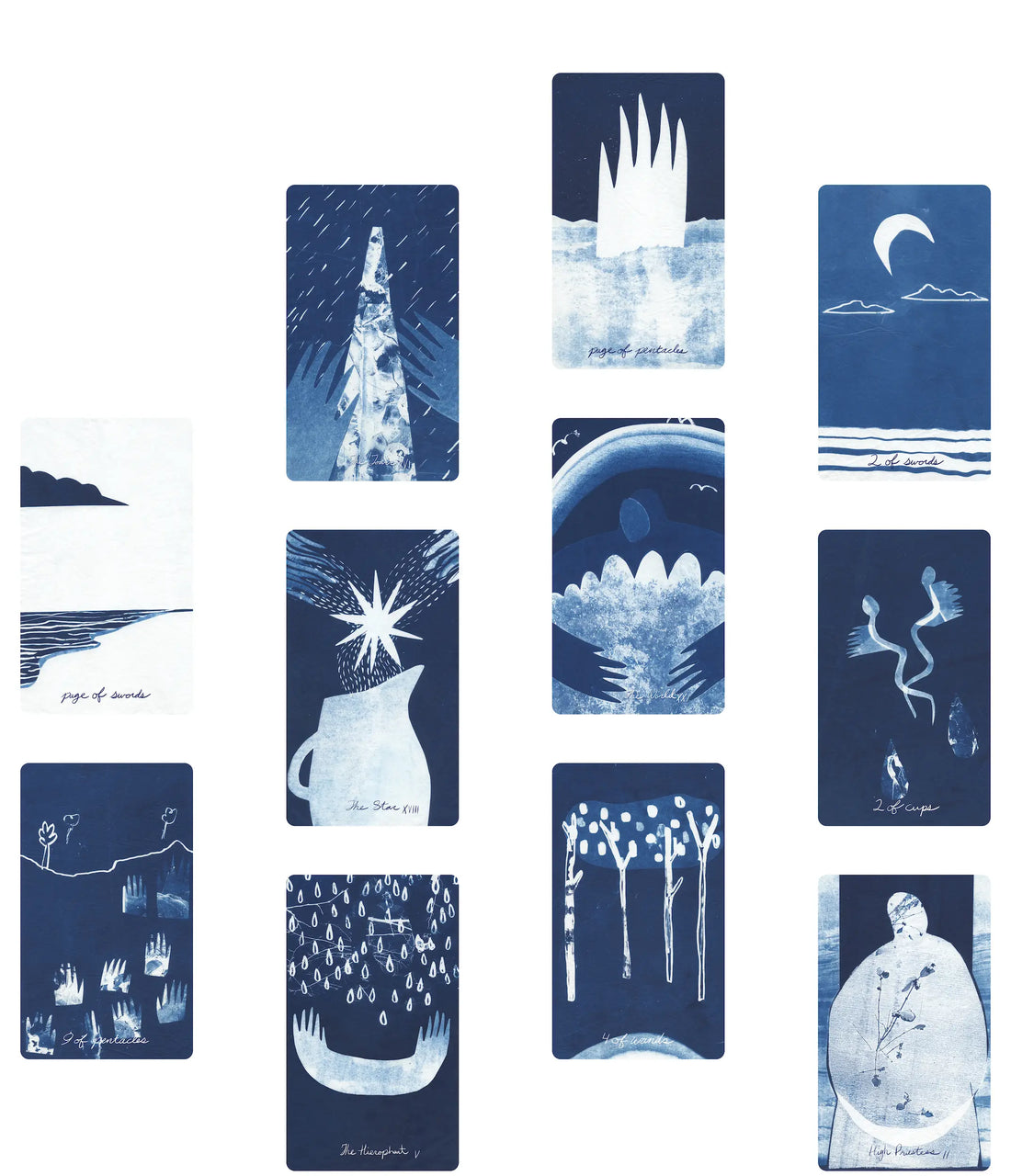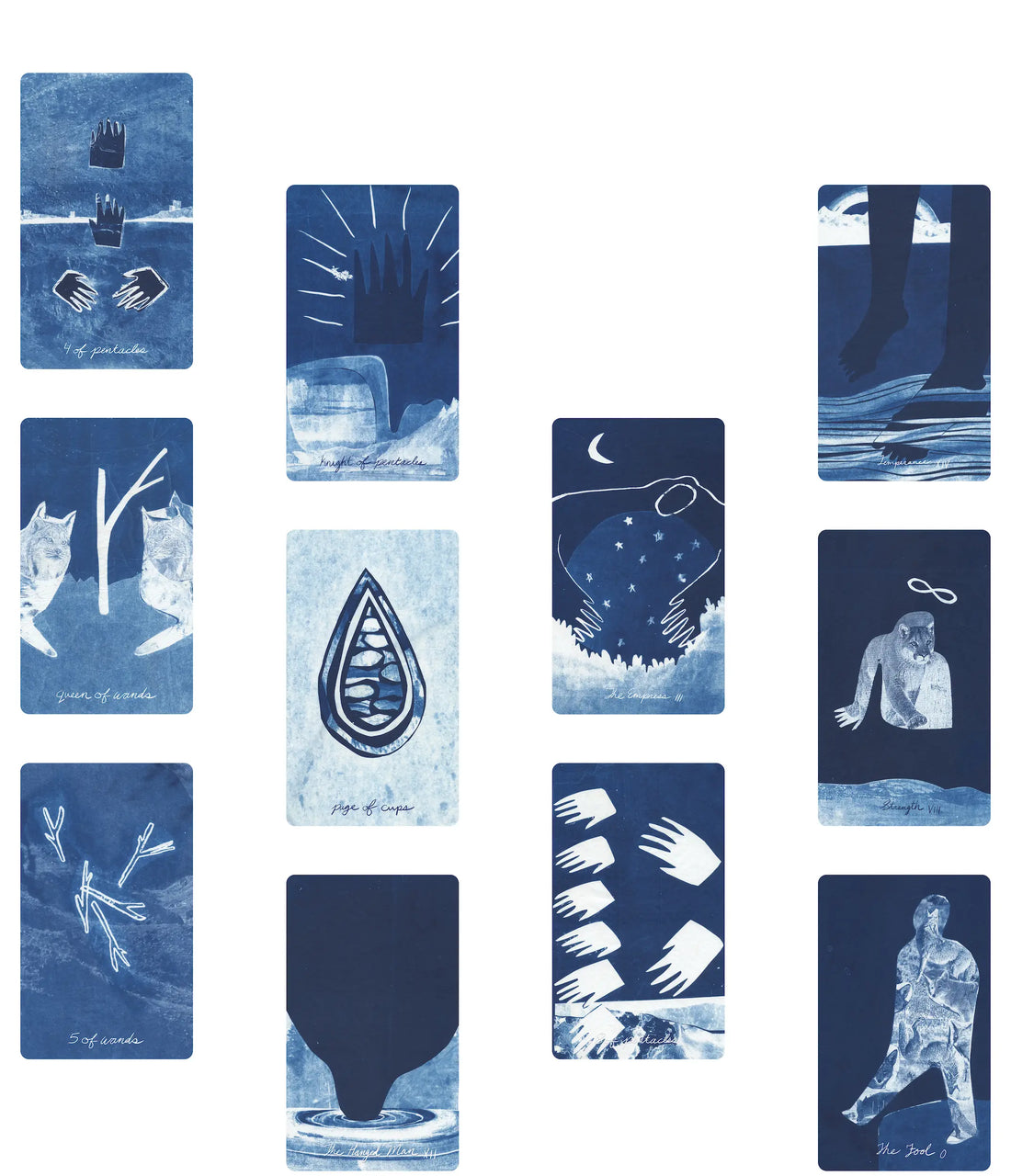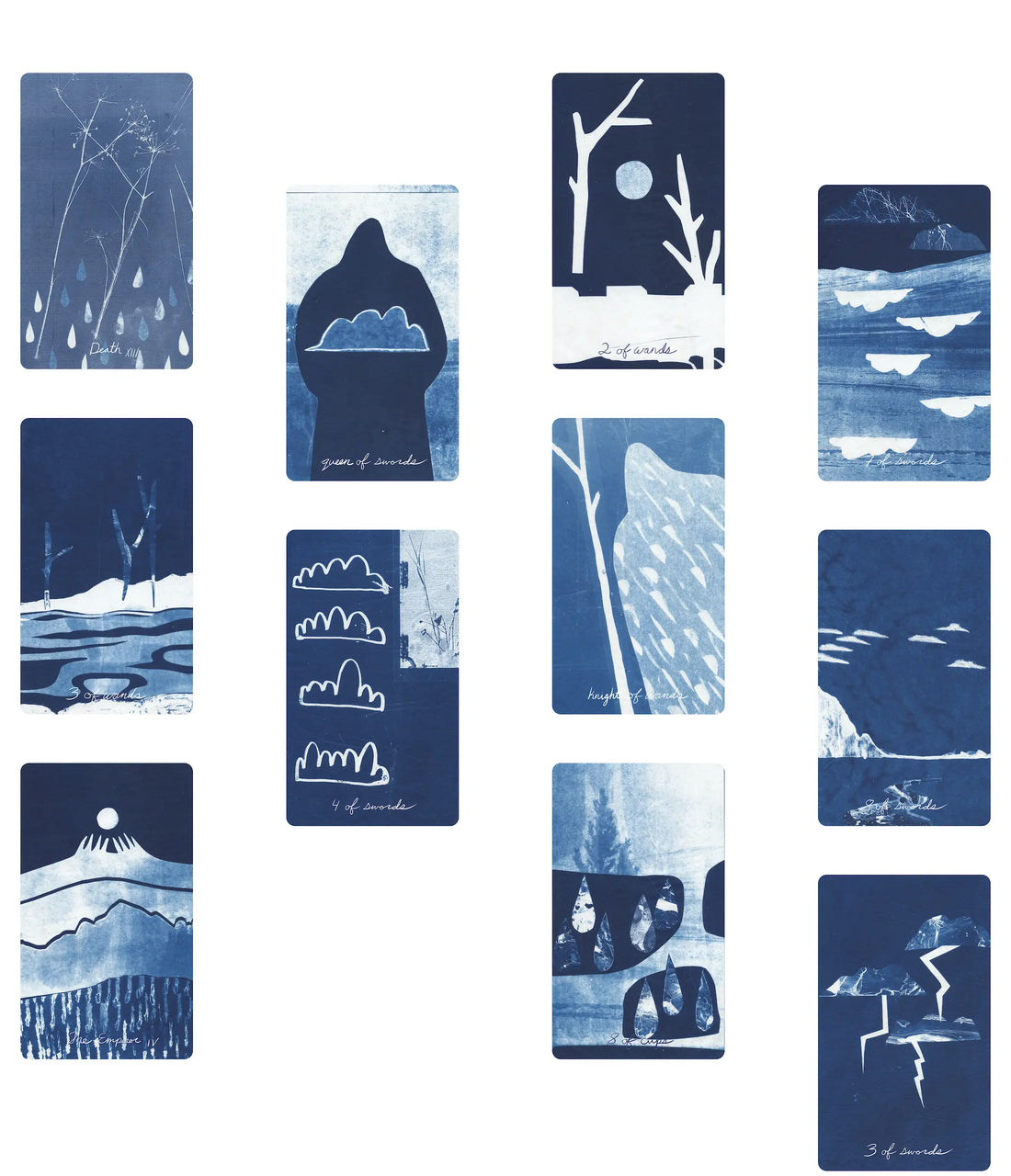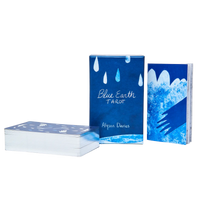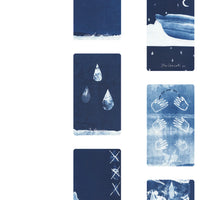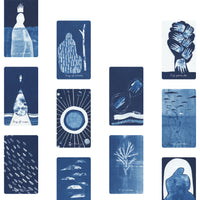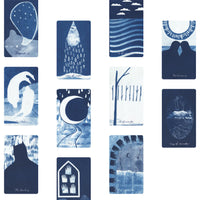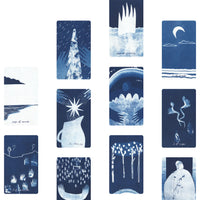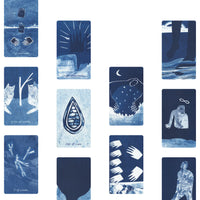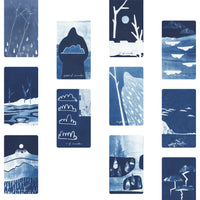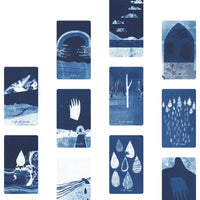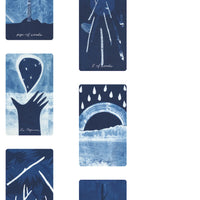 Get ready to dive into the dreamy world of Blue Earth Tarot – a one-of-a-kind, 78-card deck that's as meditative as it is enchanting!

Crafted with love and creativity, these cards come to life through the magical photographic print technique called cyanotype. Imagine collages transformed into their blue state, inspired by the beauty of the natural world. It's like having a piece of art in your hands with every shuffle.

It's based on Rider Waite Smith Tarot. But that's not all – there's a little twist! The suits have been playfully adapted with water droplets (cups), clouds (swords), sticks (wands), and hands (pentacles). Nature meets symbolism in the most delightful way!
Each deck includes:

The 78 Tarot cards are printed on 350gsm thick card stock with matte UV finish for a smooth touch
The edges of all cards are metallic silver foil
Two-piece thumb-cut box in a gorgeous blue color
The booklet contains keywords for all cards and a brief explanation of the zodiac, astrological, and numerological uses of the deck
Blue Earth Tarot welcomes you into a dreamy and contemplative world. This 78 card fine art tarot deck is made from a photographic printing process called cyanotype and takes inspiration from the natural world. Blue Earth Tarot follows the tarot system found in the Rider Waite Smith Deck. The deck's suits are named in a traditional manner, but their symbols have been adapted: water droplets (cups), clouds (swords), sticks (wands), hands (pentacles). The Major Arcana mixes nature based imagery with inclusive human forms.
Alyson Davies is a visual artist based in Edmonton, AB (amiskwaciwâskahikan, Treaty 6 Territory). In the studio Davies studies moments of connection with nature intertwined with personal histories and autobiographic storytelling. Her multidisciplinary studio practice primarily focuses on painting, cyanotype printmaking and ceramics.
She holds a MFA from Emily Carr University of Art and Design and BFA from the University of Alberta. Her artwork has been shown across Canada and the United States.
Alyson is the creator of Earth Child Tarot and Blue Earth Tarot, independently published tarot decks which have been collected worldwide.
STUNNING DESIGN AND AESTHETICS
SHUFFLE-FRIENDLY, THICK CARD STOCK
A BEAUTIFUL SILVER EDGE ON EACH CARD
TWO-PIECE THUMB-CUT BOX IN A GORGEOUS BLUE COLOR
A sustainable balance between art, nature, and mysticism
Dive into the dreamy realm of Blue Earth Tarot – let nature's magic guide your readings and embrace the inclusive human forms woven into the Major Arcana. It's a fine art treasure that'll take you to a world of wonder!