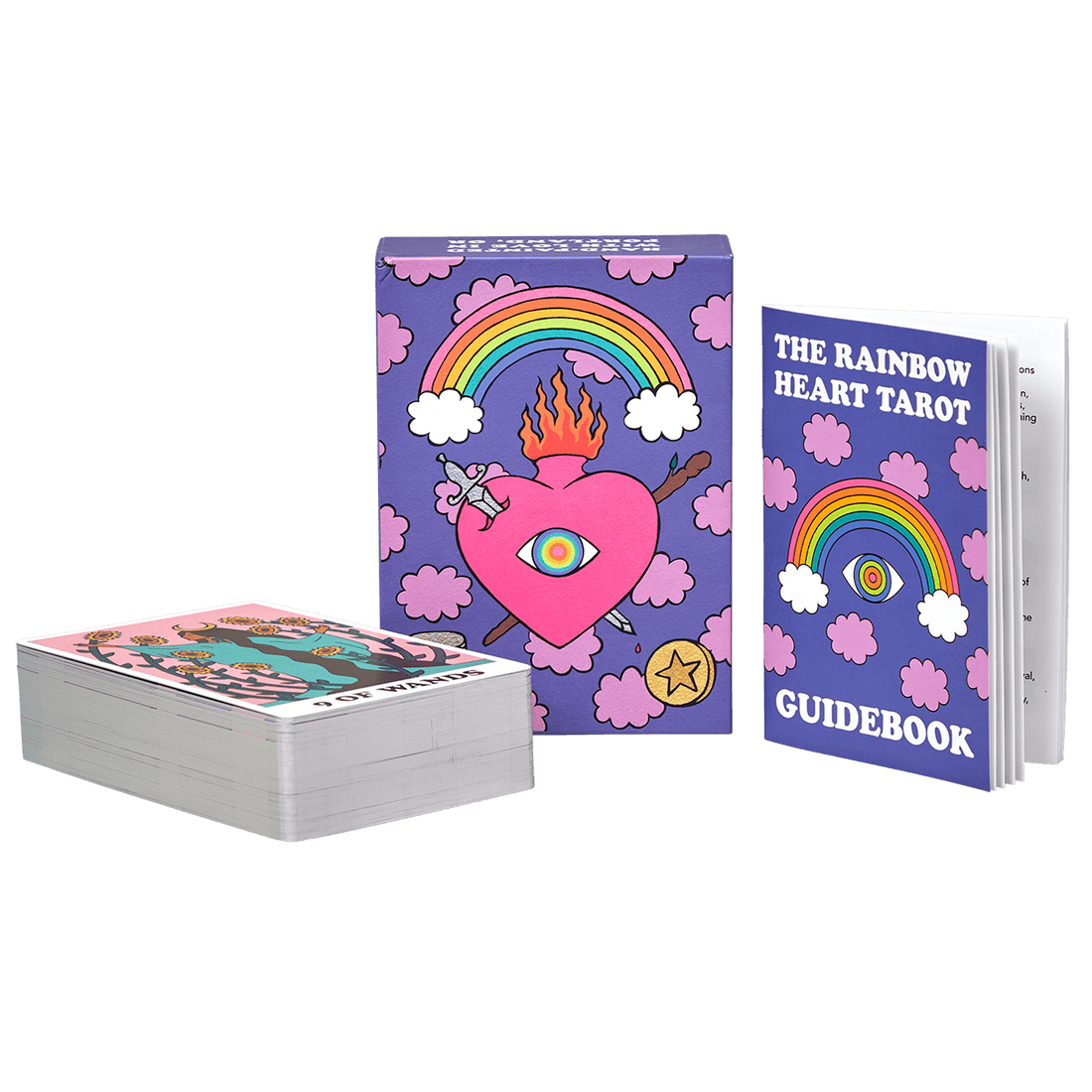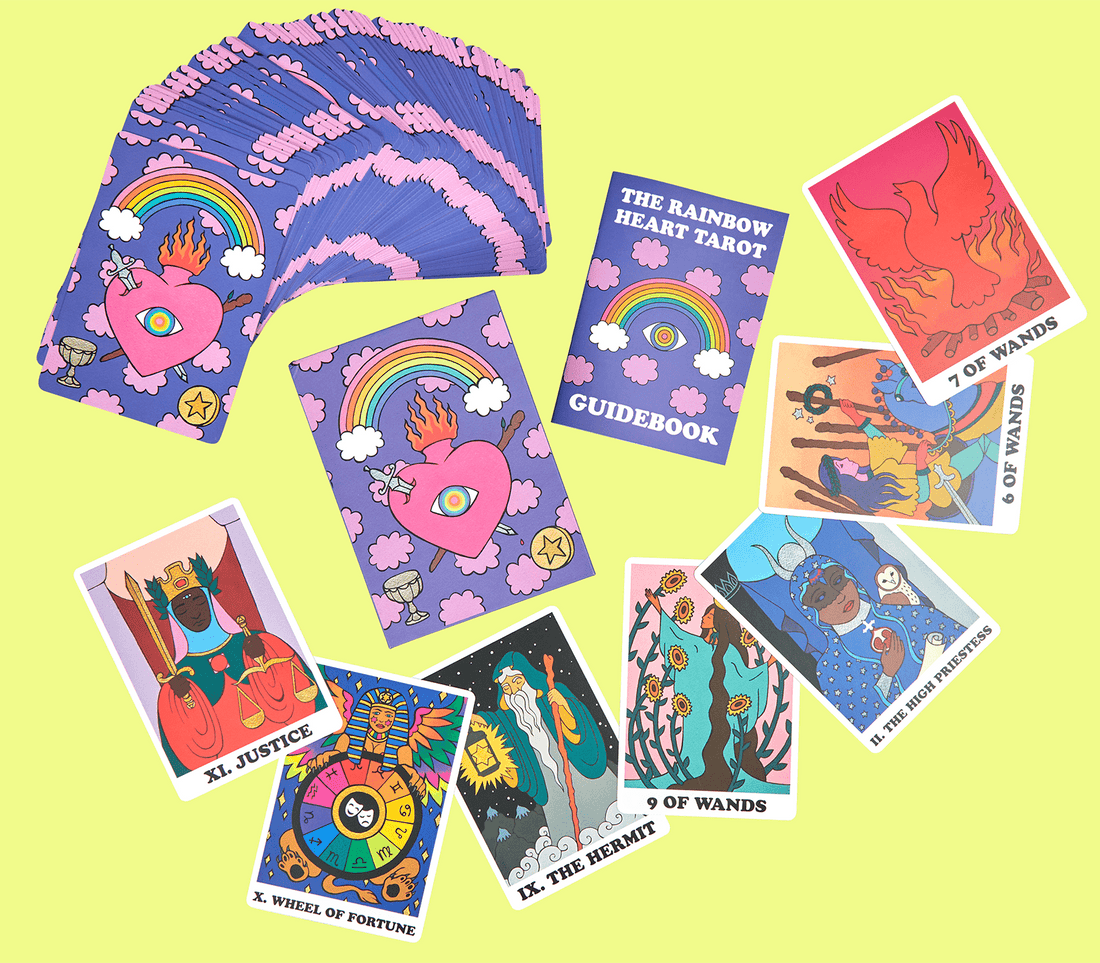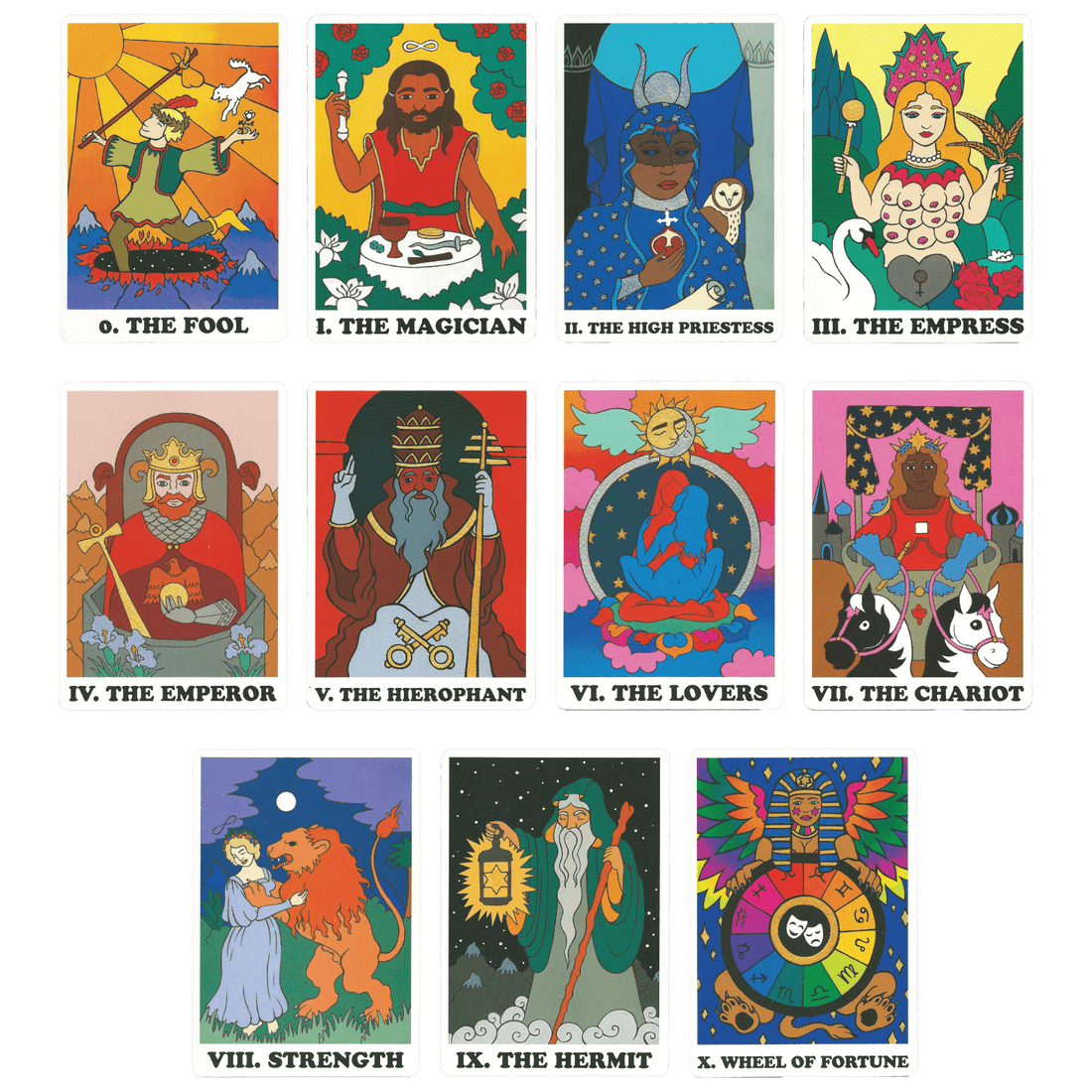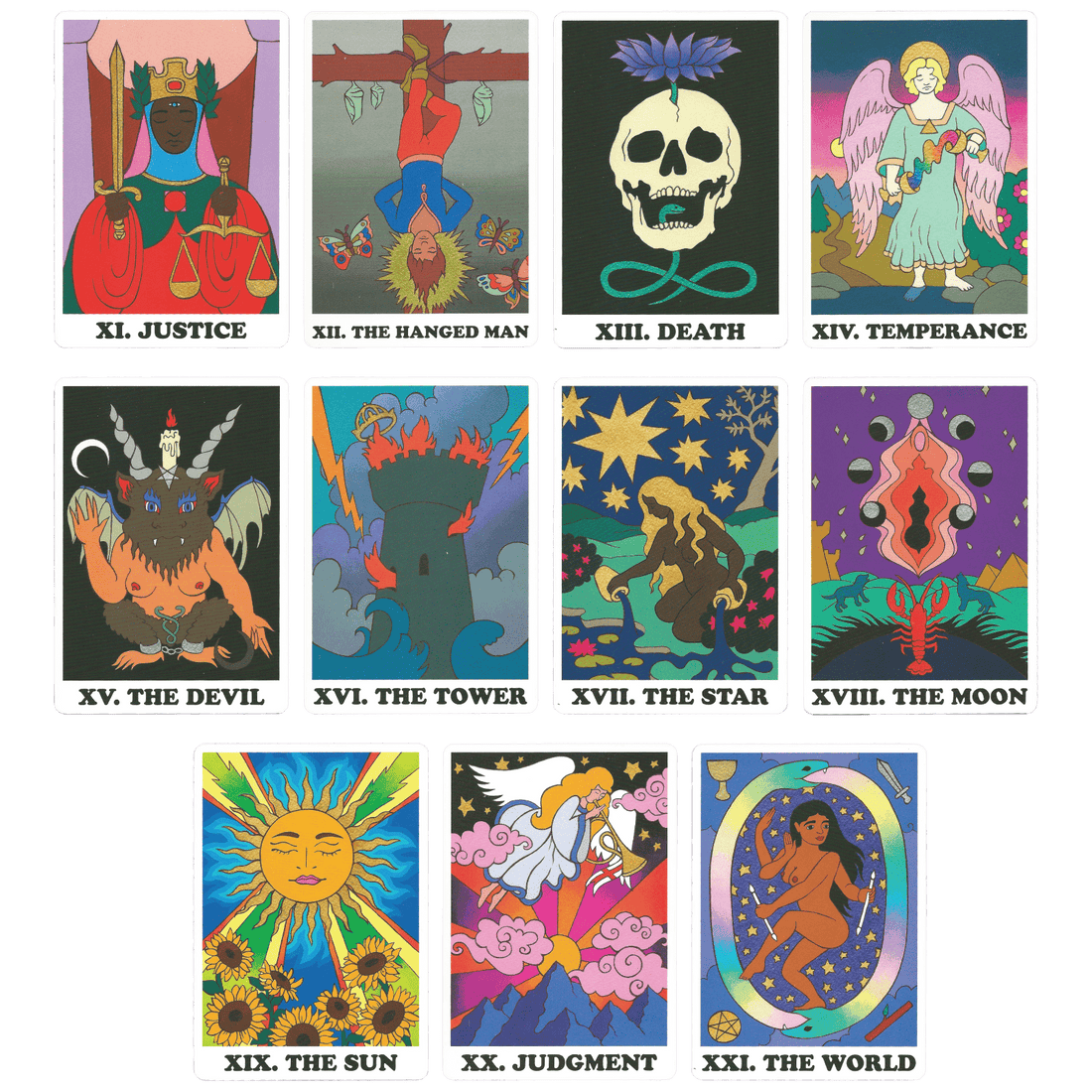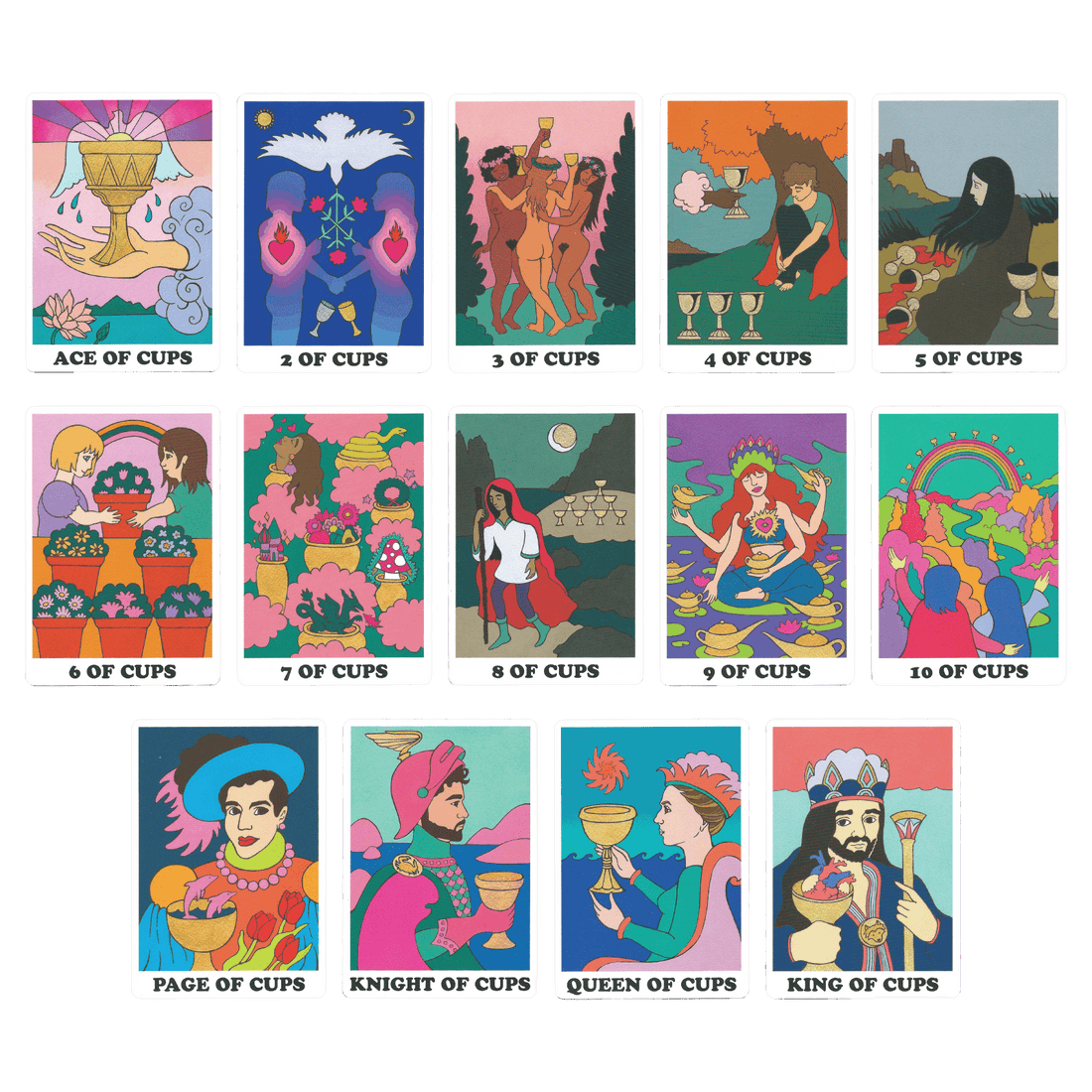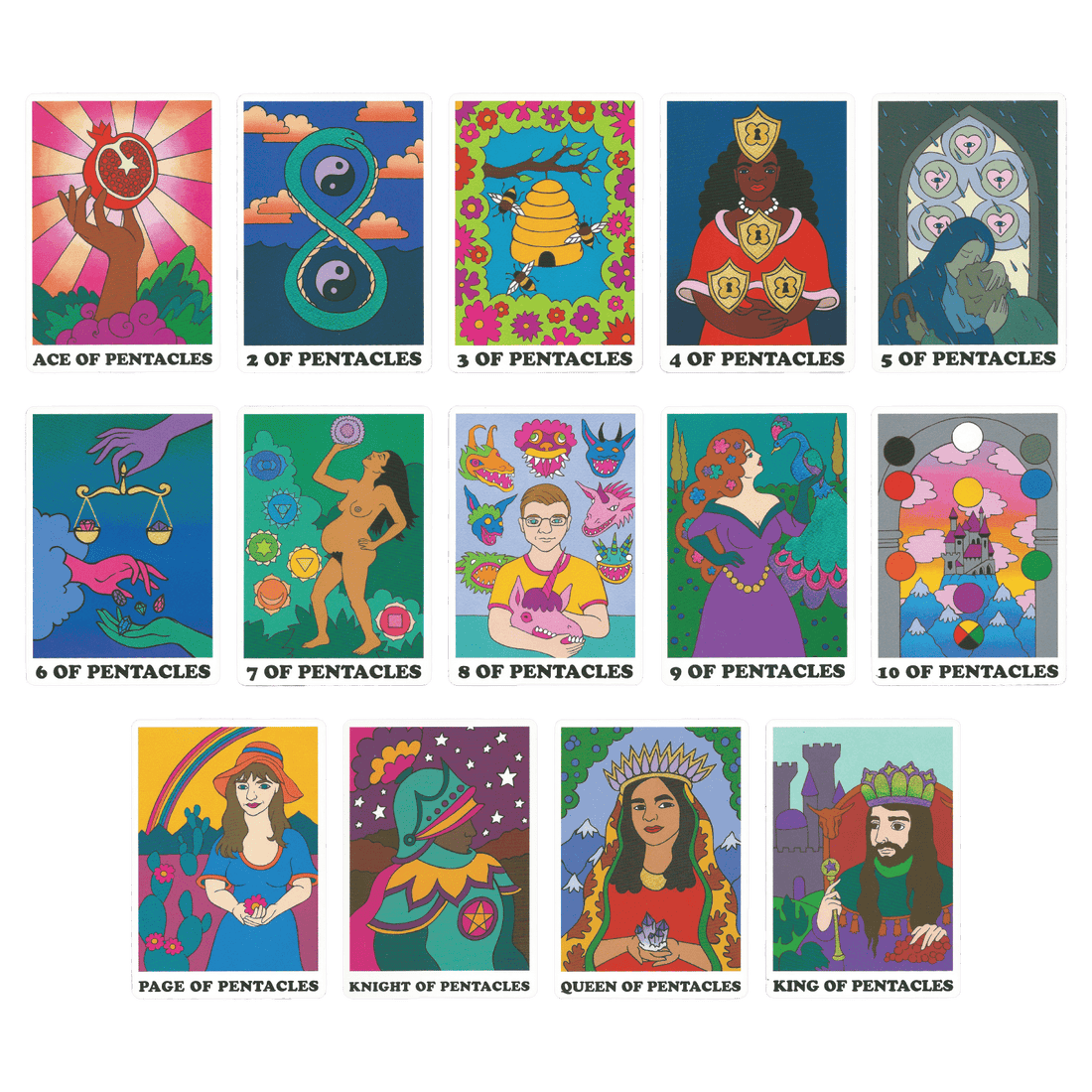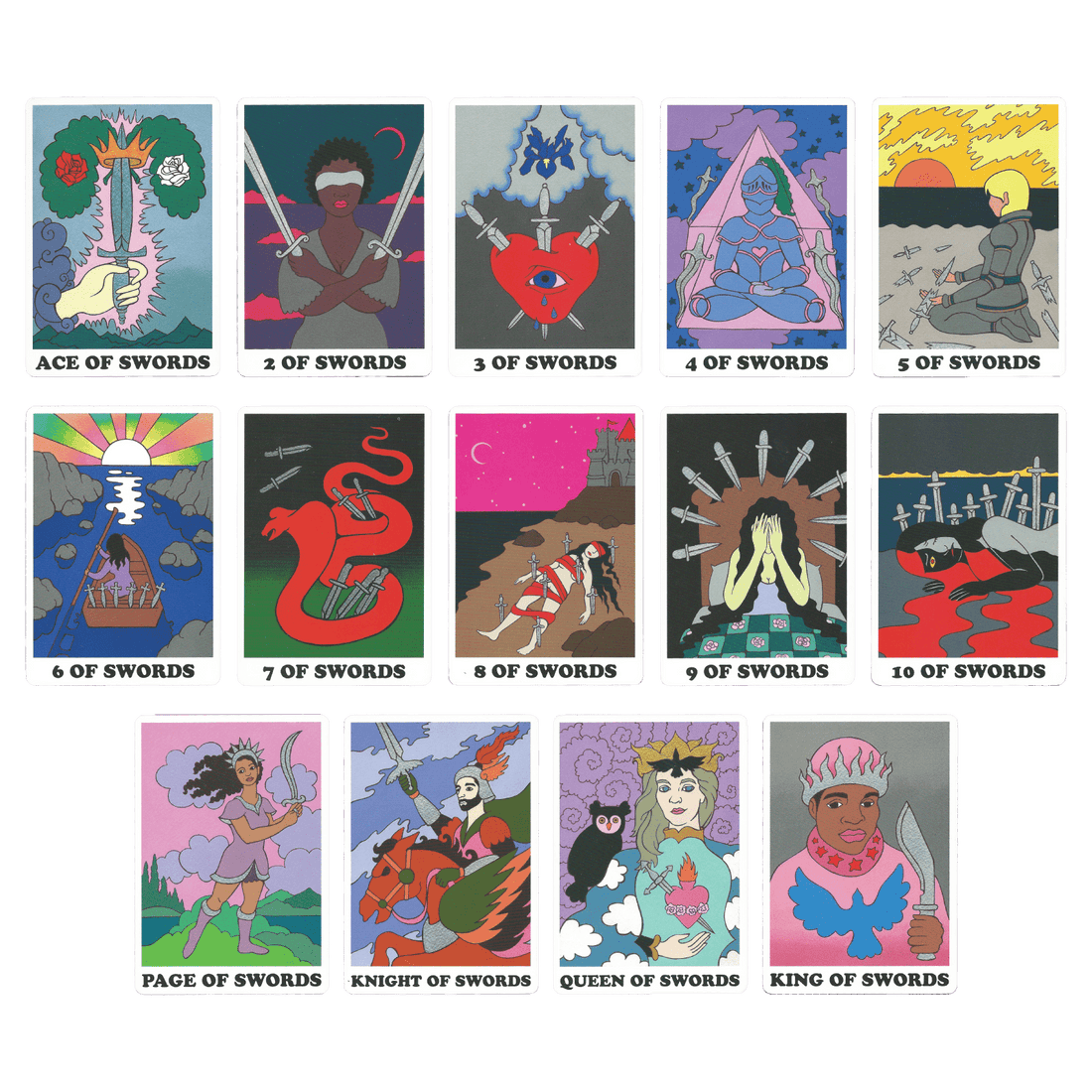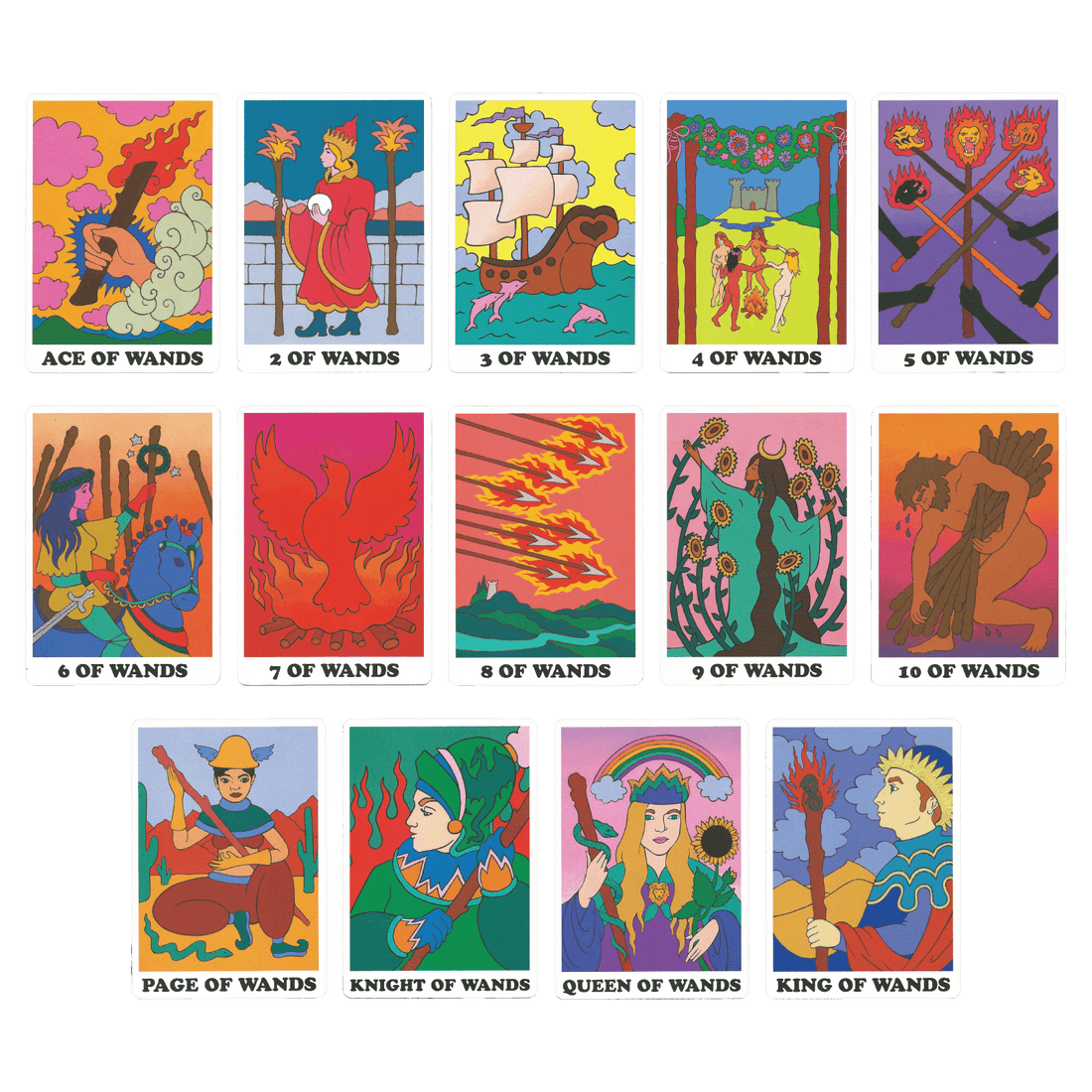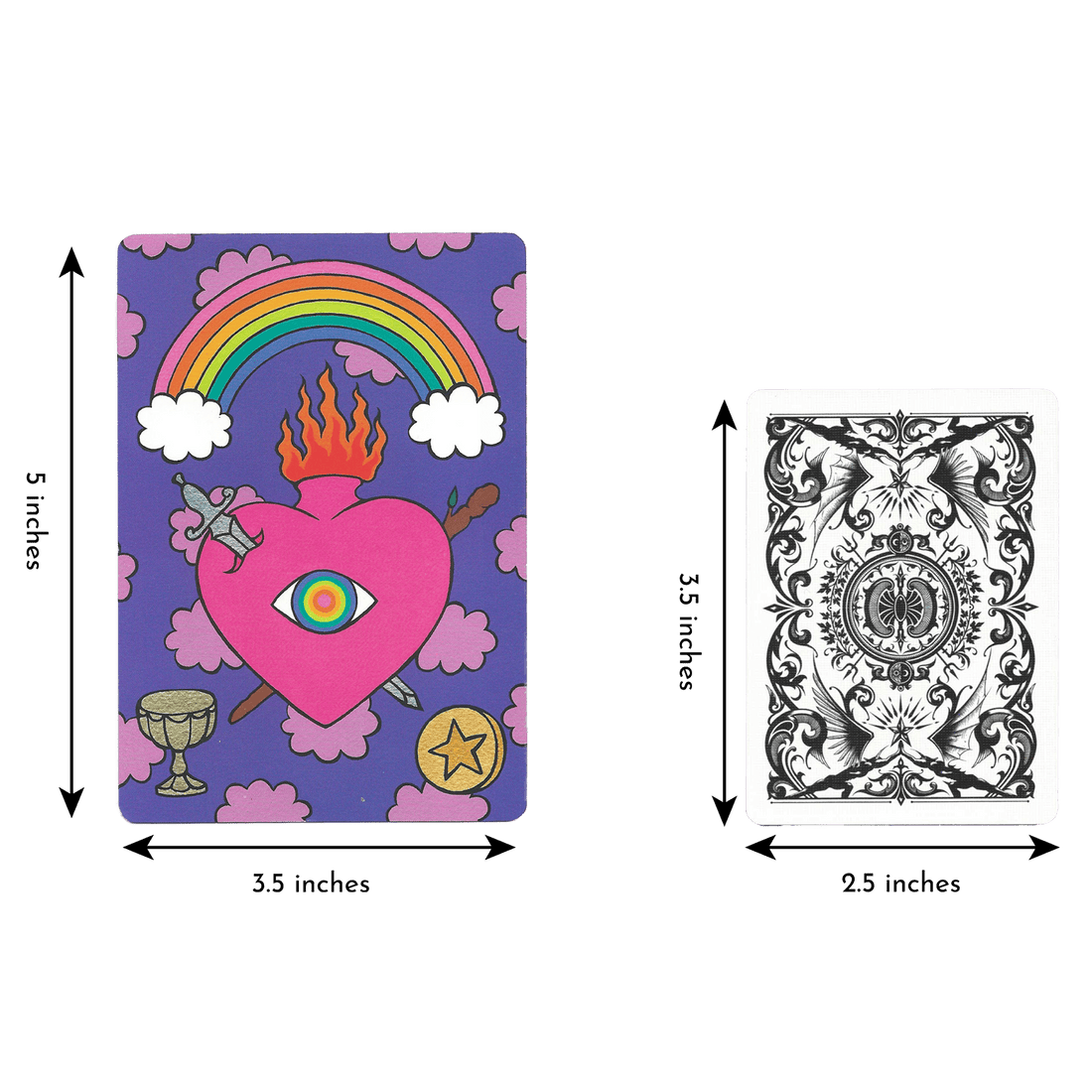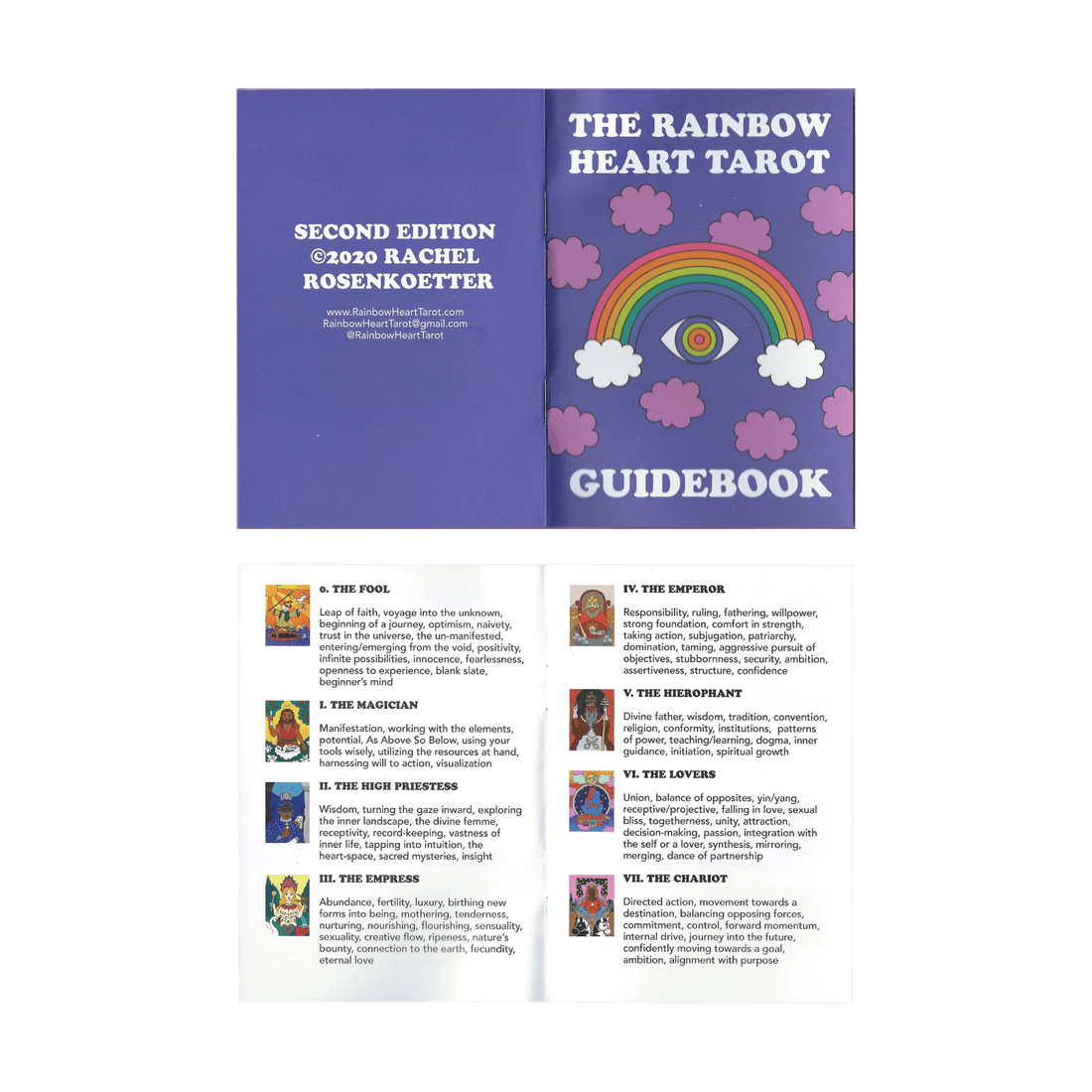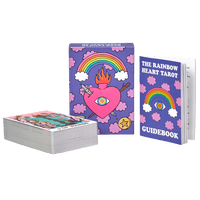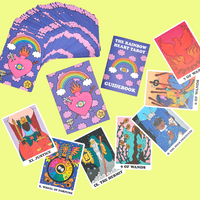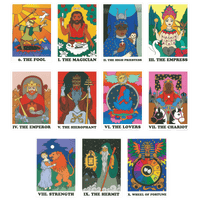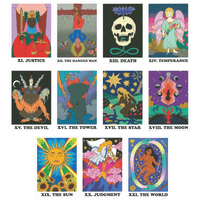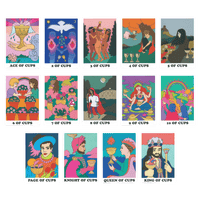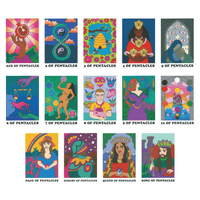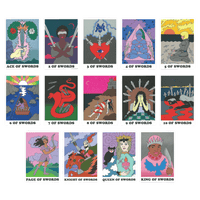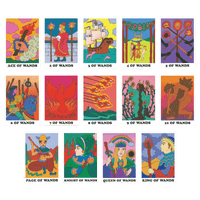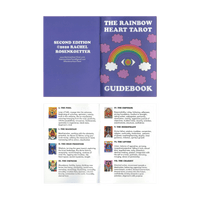 This colorful deck contains seventy eight matte finish cards with gleaming silver edges in a two-piece box.

Each card depicts retro-inspired artwork, simple colorful images with light hearted, tantric imagery along with a thick card stock. This deck a must have for Tarot enthusiasts in the pursuit of self-discovery, who also have fun along the way.

Artist's inspiration comes with love from the City of Roses, all the way in Northwestern United States.
Available now in pocket size as well. 
The regular (original) edition of the deck is out of stock and only available for pre-order.
The Rainbow Heart Tarot is a Rider-Waite clone deck consisting of 22 Major Arcana cards and 56 Minor Arcana cards divided into the 4 classic suits. Illustrated by hand by Rachel Rosenkoetter.
78-card indie tarot deck featuring colorful, retro-inspired illustrations painted with love in Portland, OR.

This 3.5x5" deck is printed on 400 gsm stock with a matte finish and holographic silver edges. The cards come in a fully lidded box packed with a 24-page full-color booklet featuring succinct key words and interpretations for each card.
STUNNING DESIGN AND AESTHETICS
SHUFFLE-FRIENDLY, THICK CARD STOCK
A SILVER GILDED EDGE ON EACH CARD
A COMPLETE GUIDEBOOK WITH ARTIST EXPLANATIONS FOR EVERY CARD