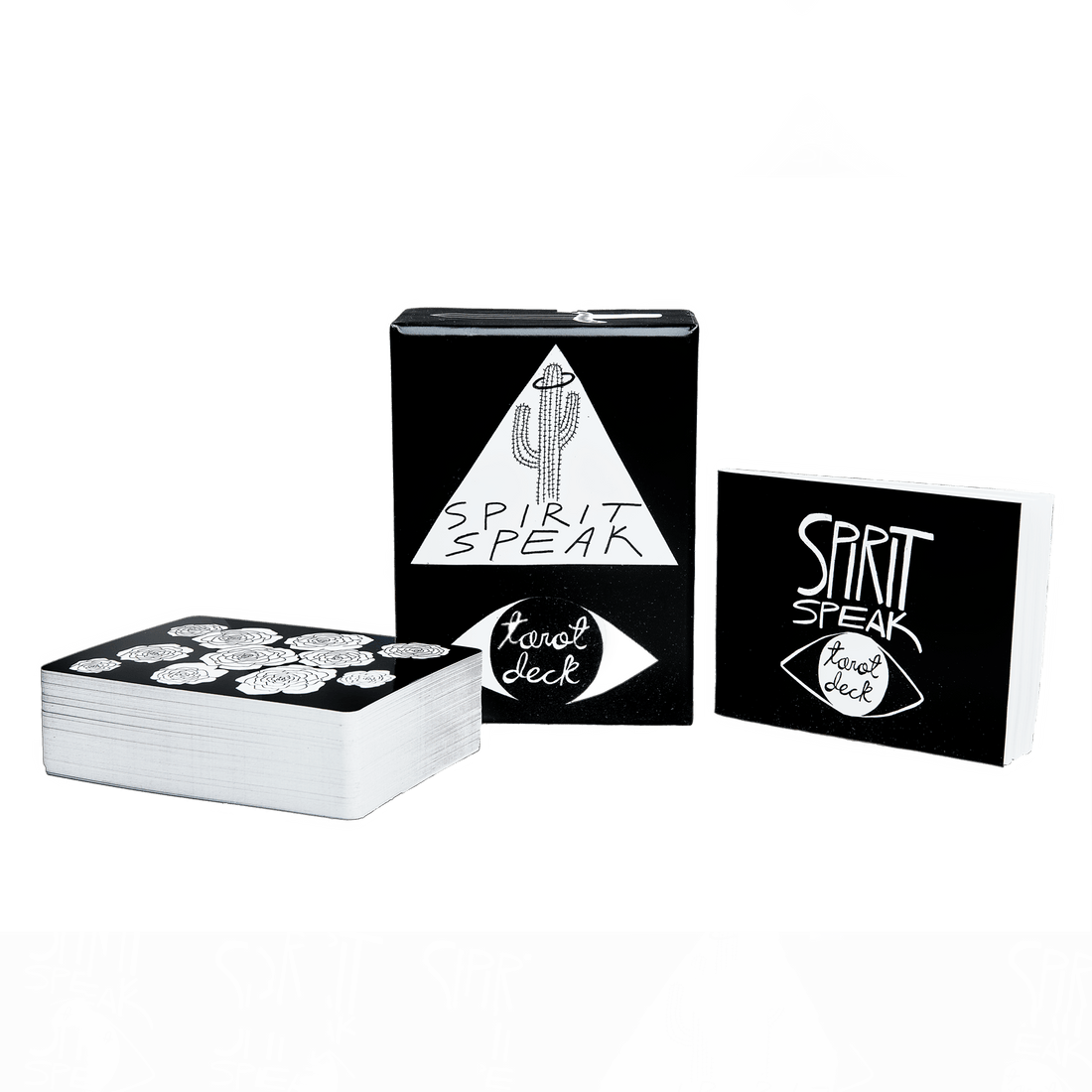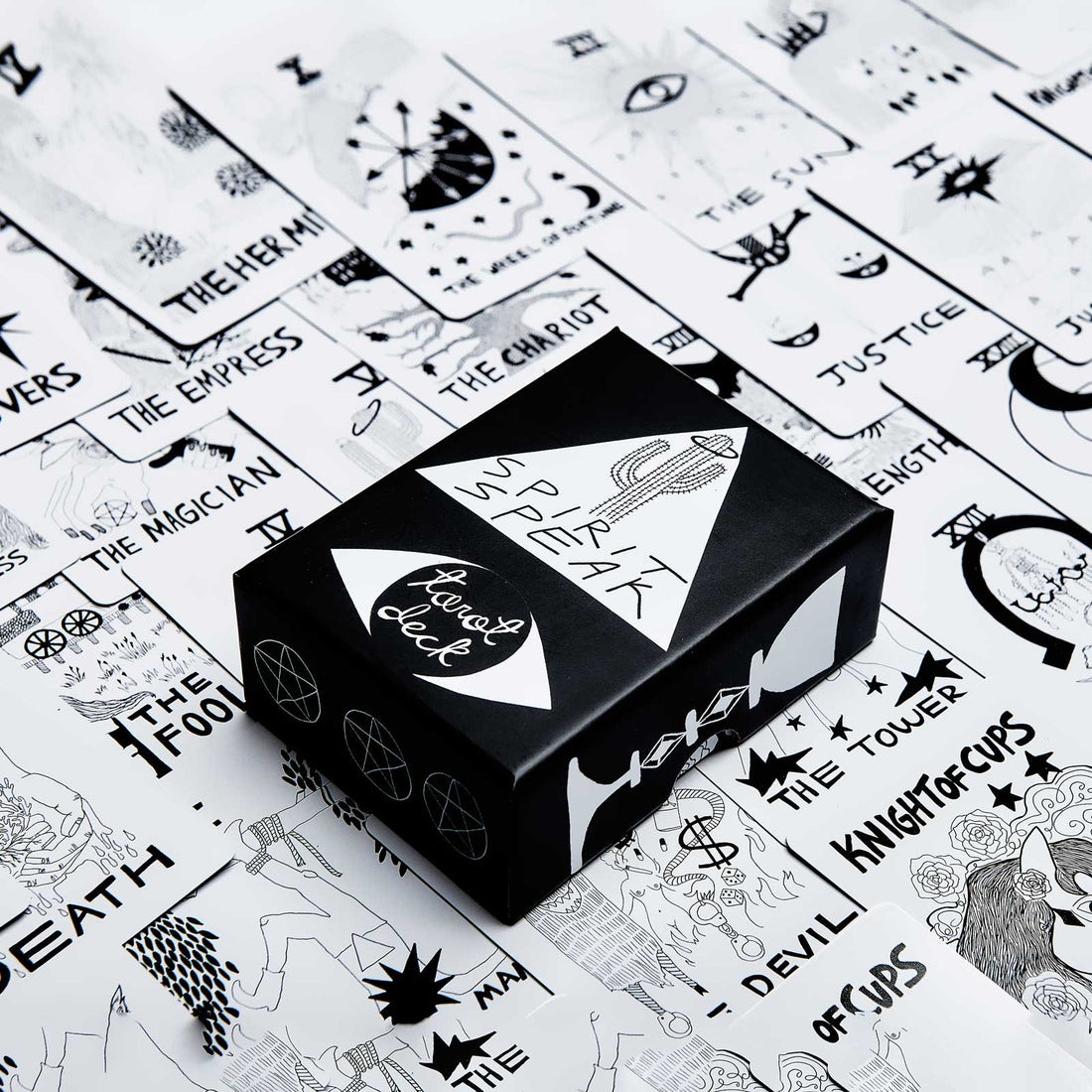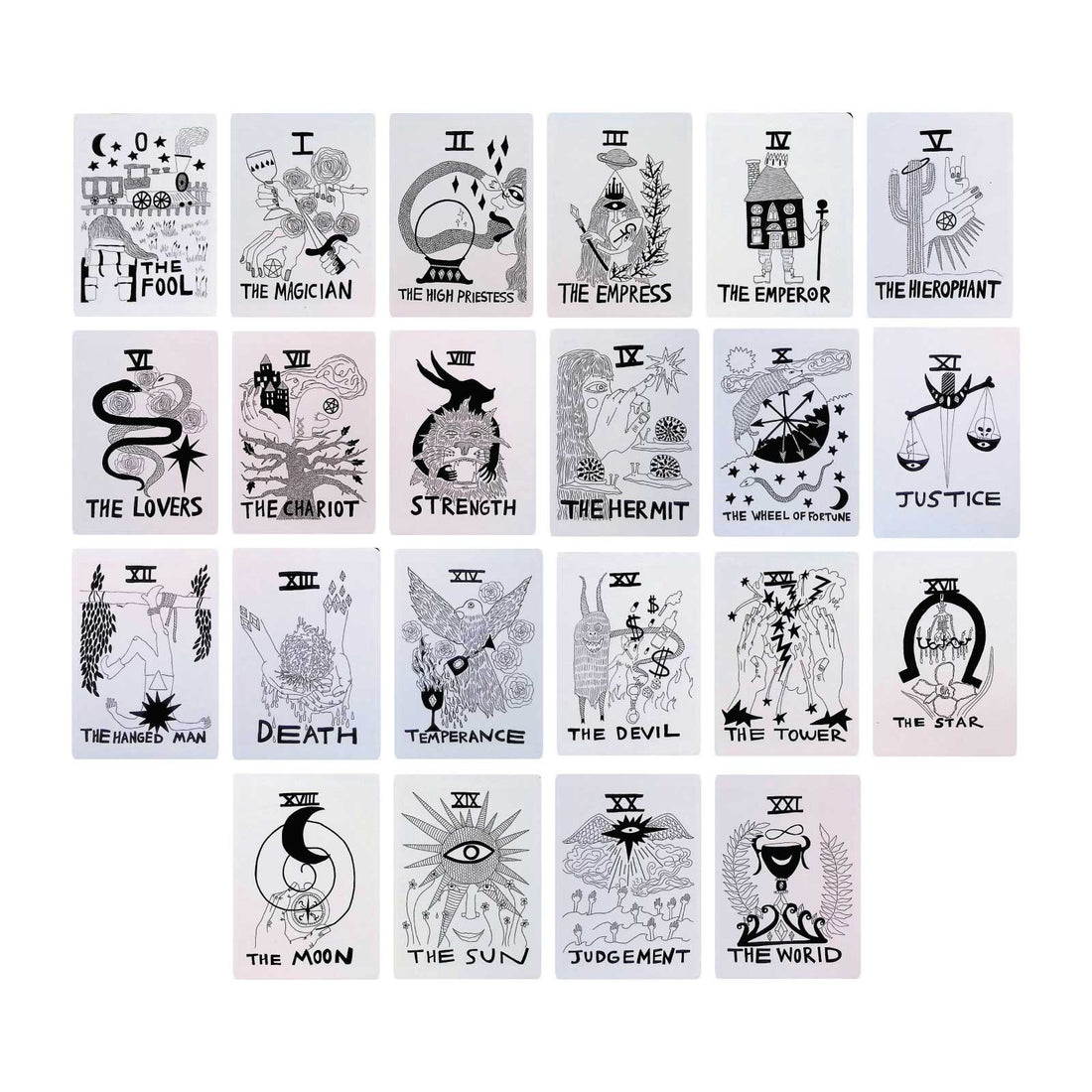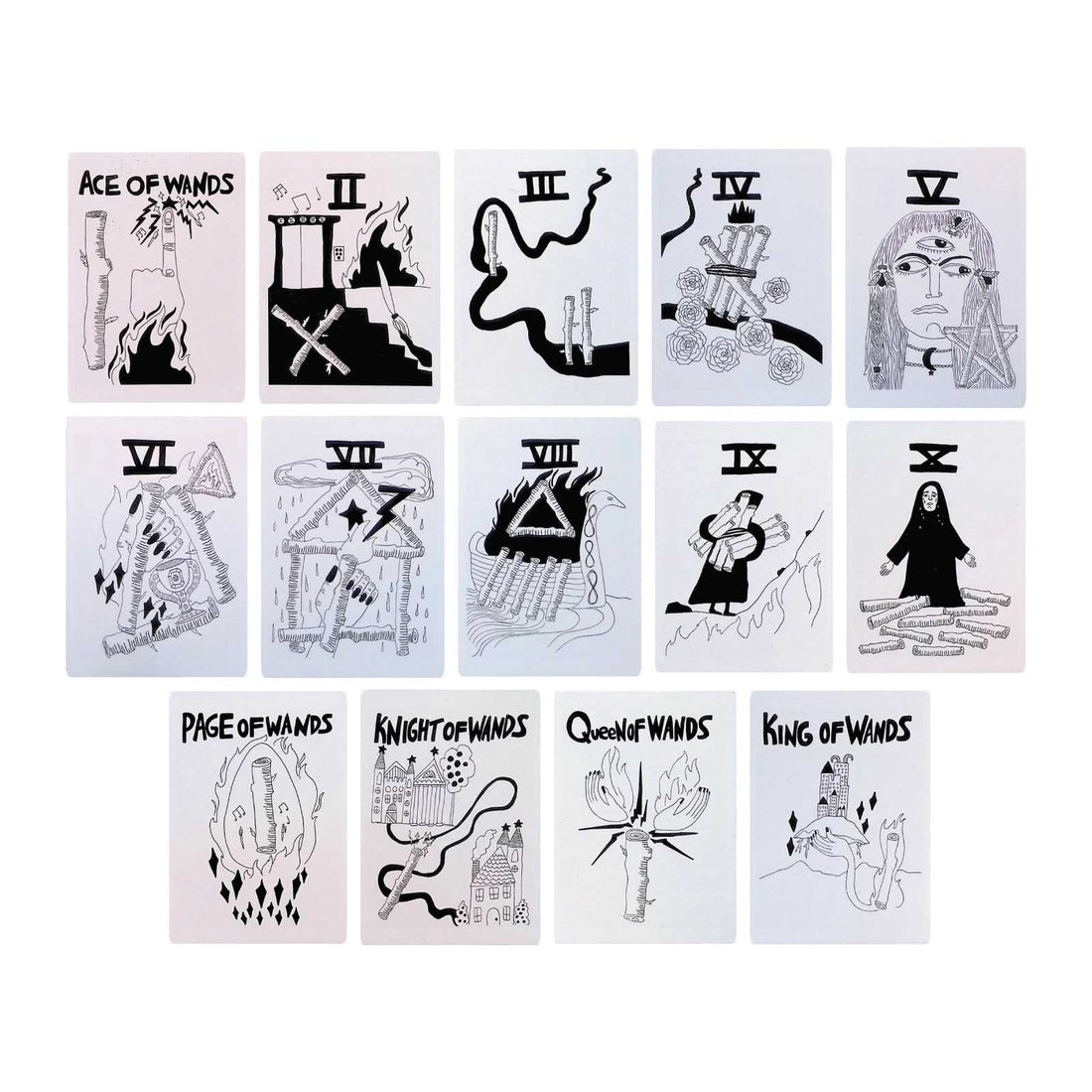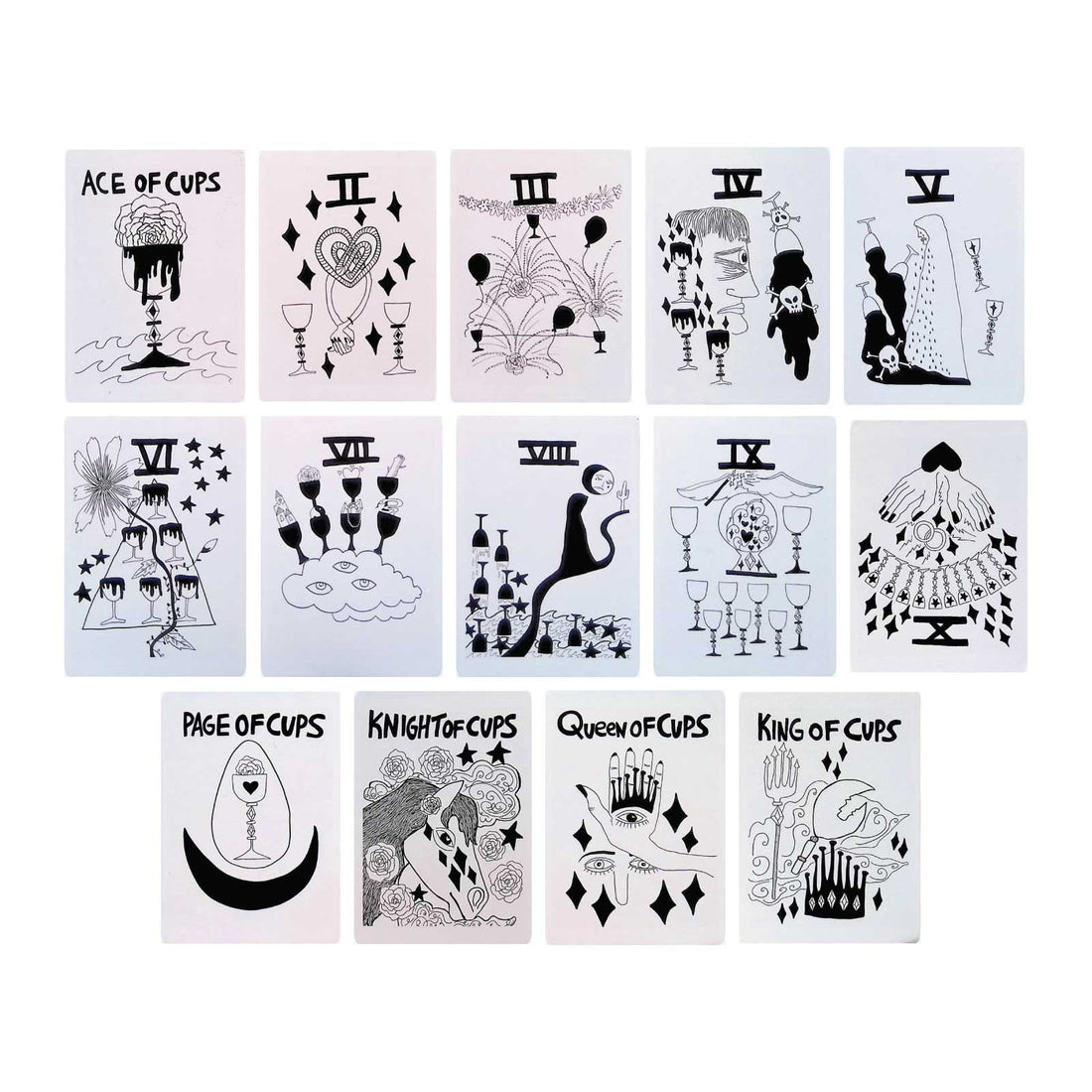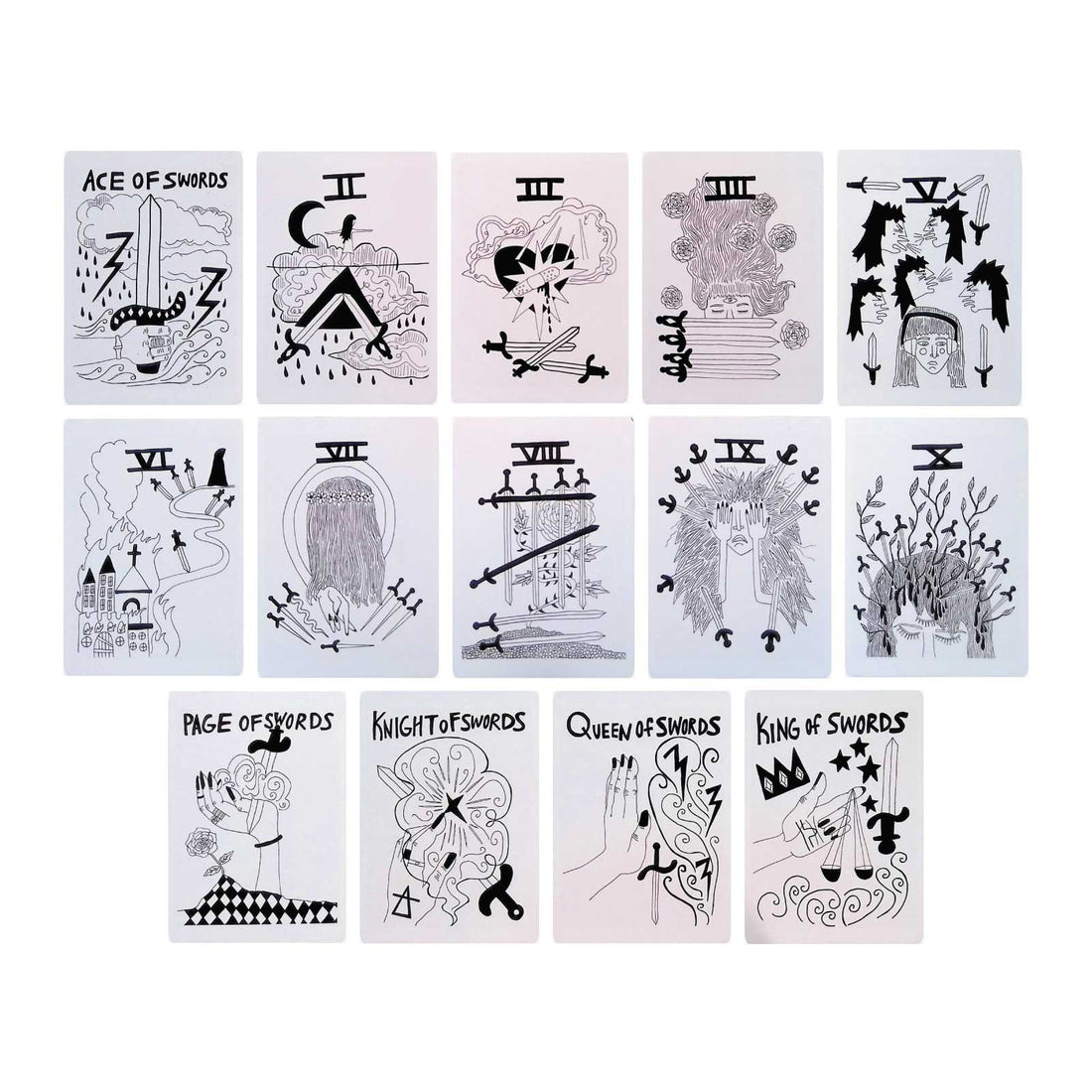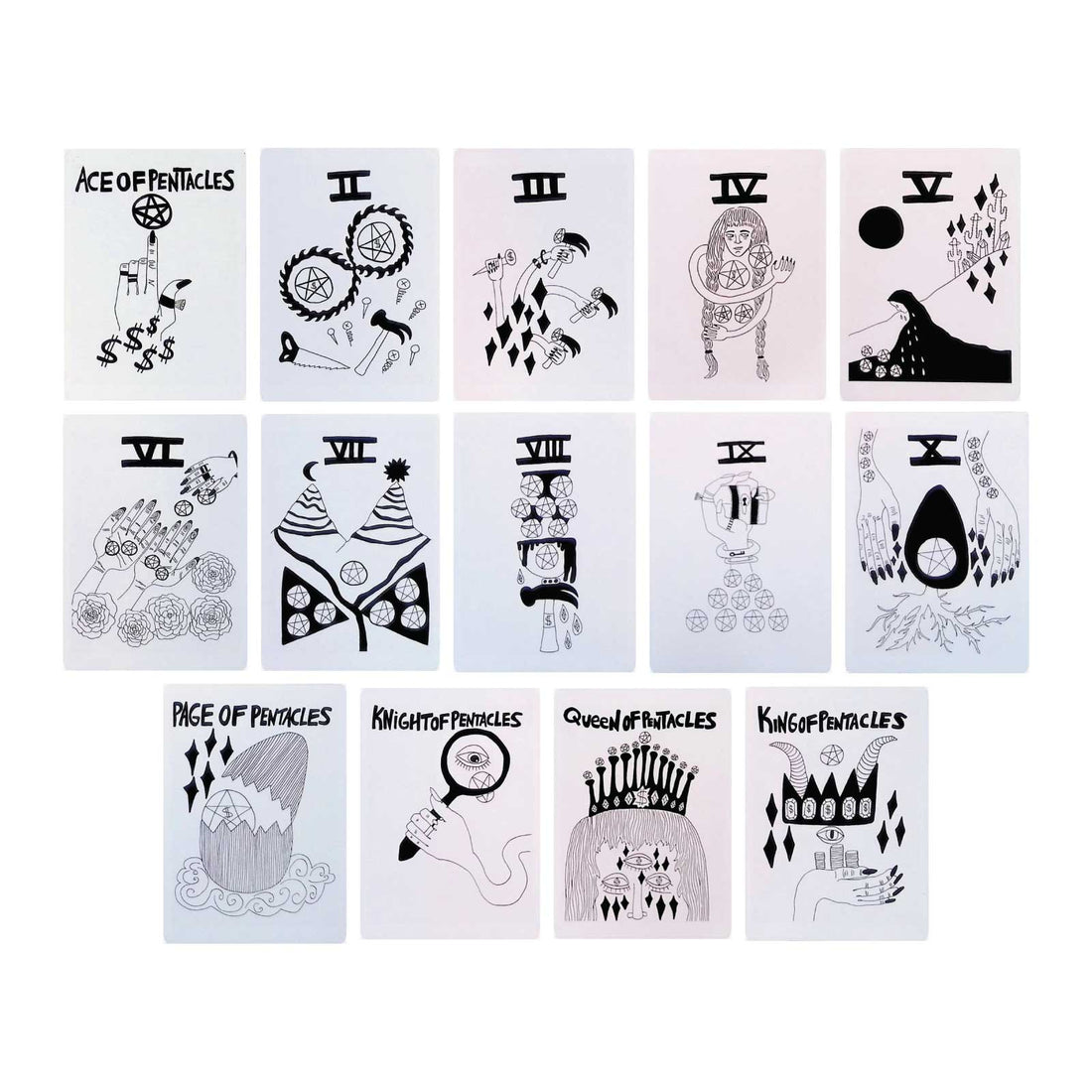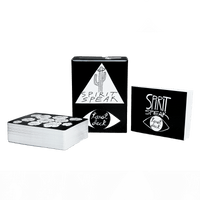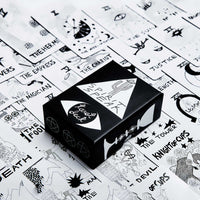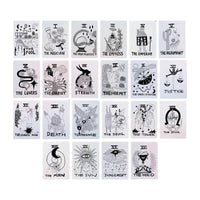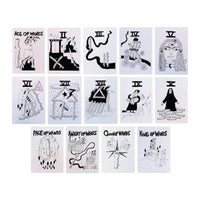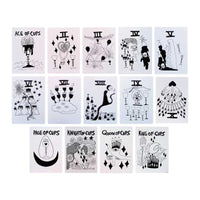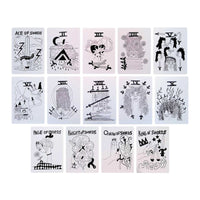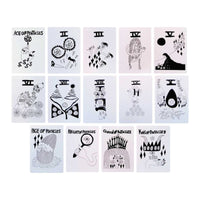 The Spirit speak tarot deck is one of Mary Evans' first creations. The bold symbolism and graphics makes Tarot reading and understanding simpler. Get closer to occult symbolism in the Tarot with this deck.

Connect with the symbolism represented in both decks by pairing it with Vessel Oracle, also designed by the same artist.

The deck includes 78 hand drawn black and white Tarot cards as well as a guidebook explaining each card's meaning. This is all packaged in a keepsake box designed to match the cards' symbolism.
OTHER DECKS BY ARTIST
Tarot decks
APPARITION TAROT
DIVINA TAROT

Oracle decks
VESSEL ORACLE
STUNNING DESIGN AND AESTHETICS
A COMPLETE GUIDEBOOK WITH ARTIST EXPLANATIONS FOR EVERY CARD
A SMOOTH EDGE ON EACH CARD
SHUFFLE-FRIENDLY, THICK CARD STOCK
A Monochrome Journey into Symbolism - Exploring the Essence of Tarot
Discover Your Intuition with Bold, Simple Tarot Graphics - Your Guide to Self-Exploration. Use the symbolism in this deck to connect with your inner guides.a