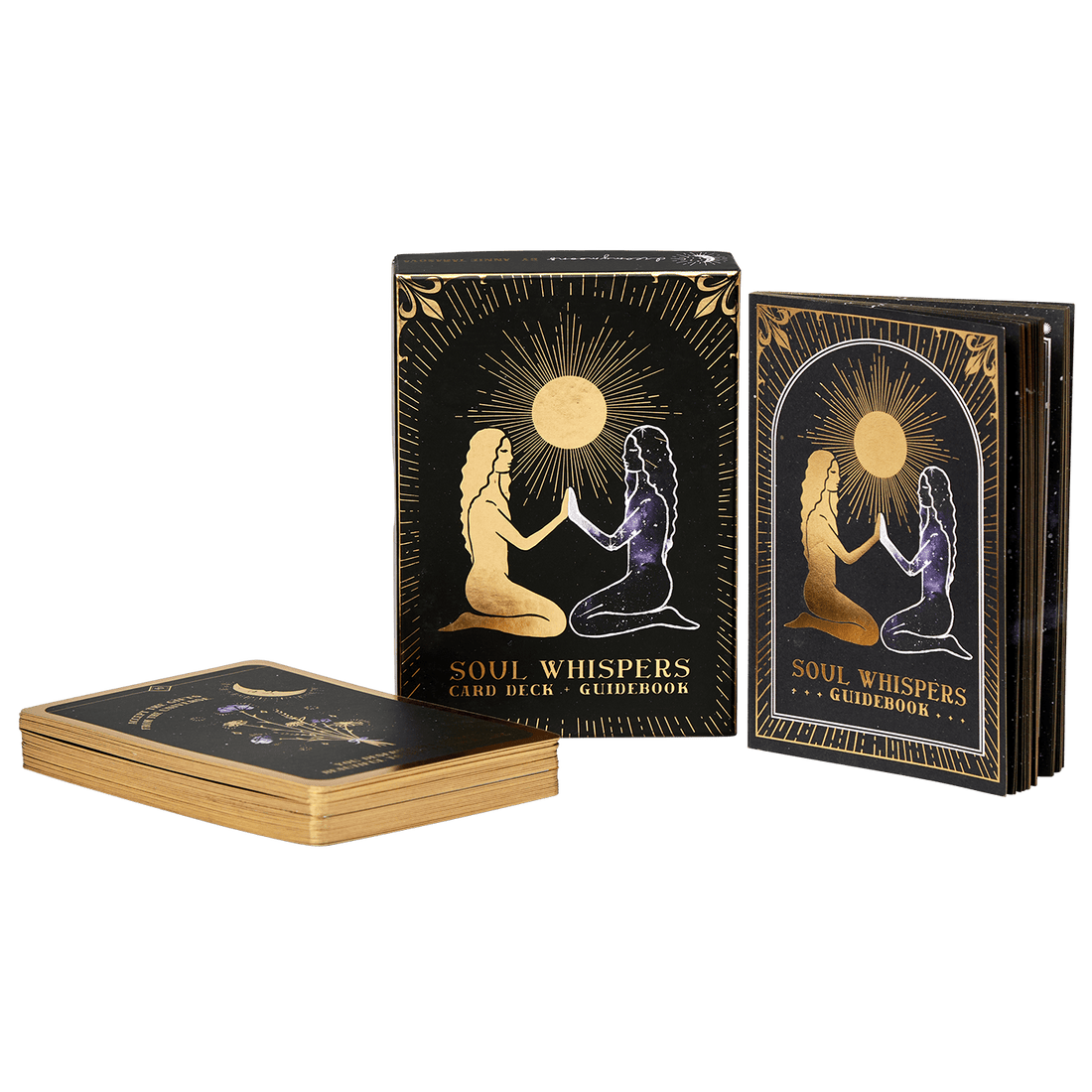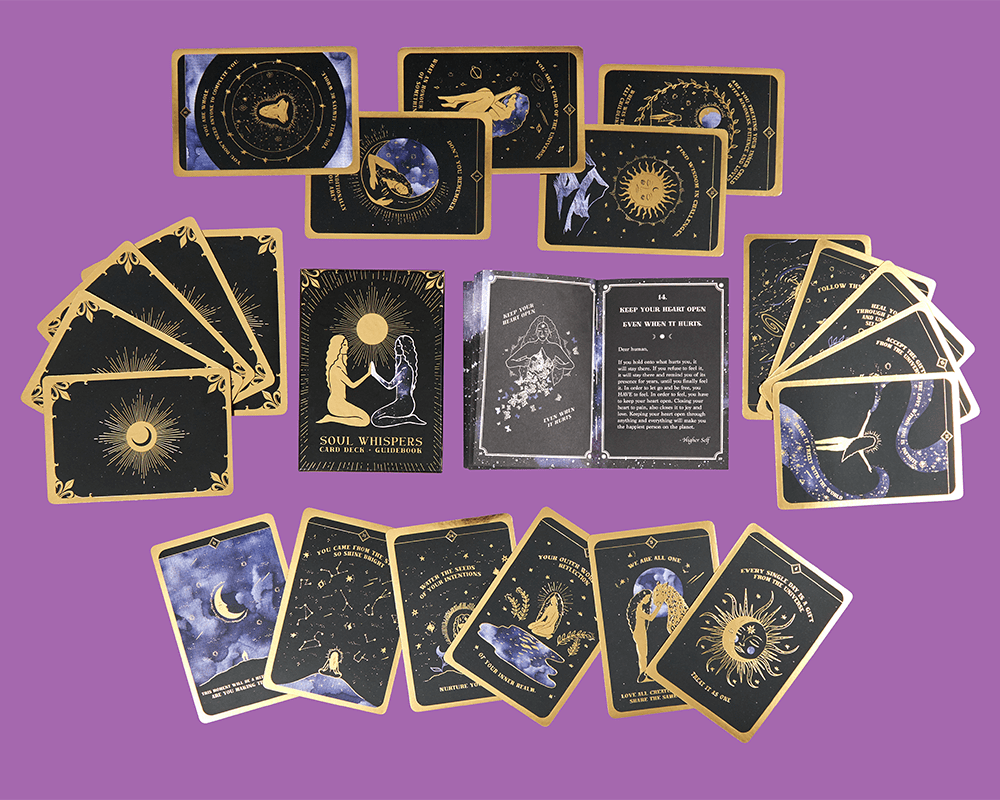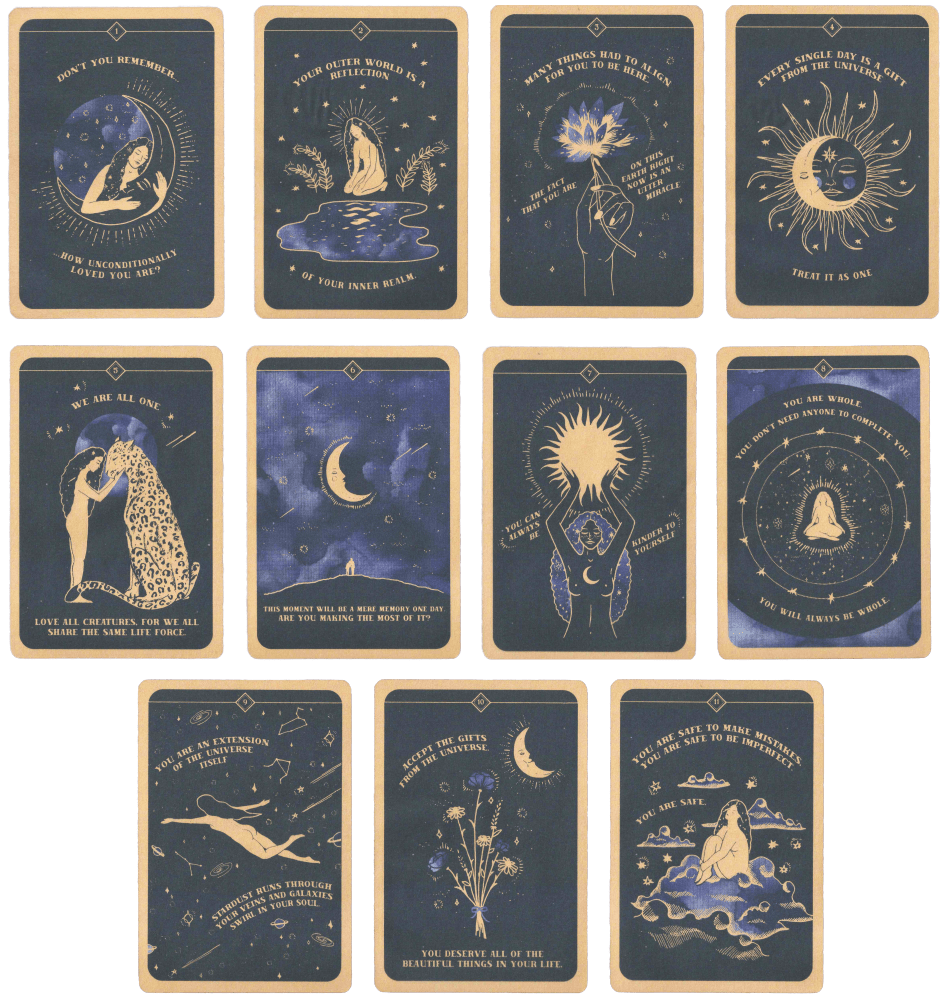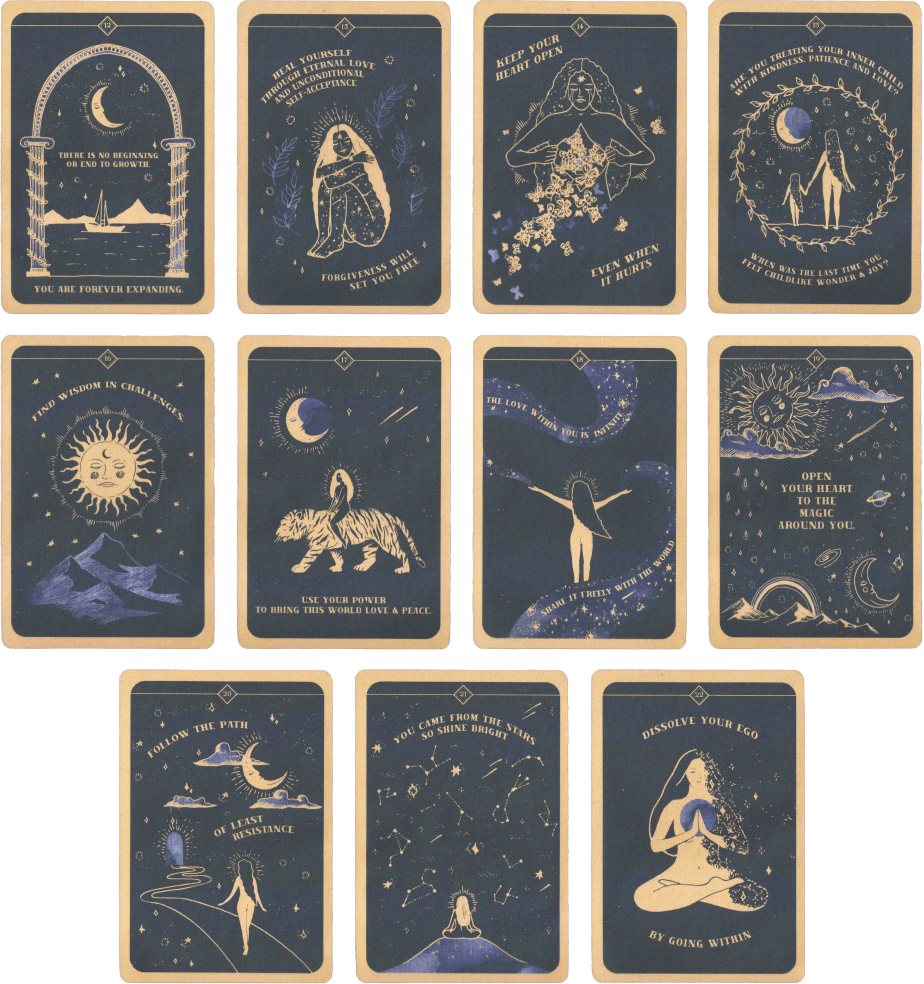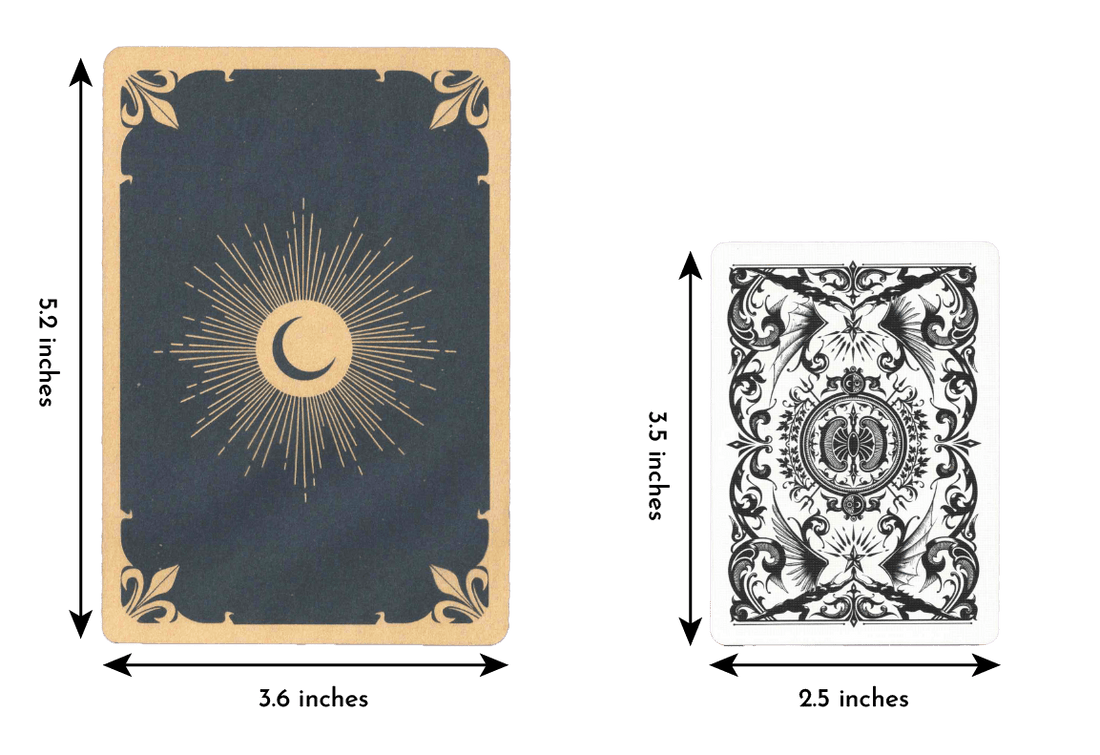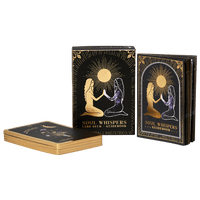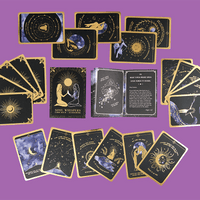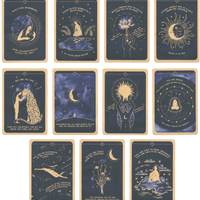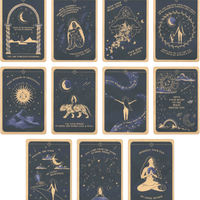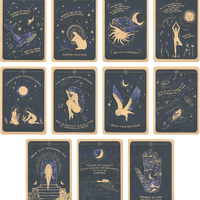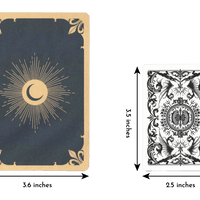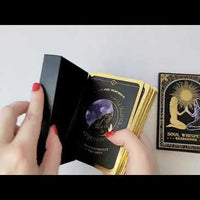 This dreamy deck contains thirty three matte and gold foil cards, along with a guidebook, in a stunning two-piece box.

Each card depicts a special message for growth accompanied by a poetic image. Use the guidebook for extra inspiration.

This deck will help you hear messages from your higher self. Pick cards from this deck at the end of the day to affirm your lessons from spirit or receive advice for personal growth. Practice visualizing yourself as the actor in each image and feel yourself heal.
OTHER DECKS BY ARTIST
Tarot deck
Affirmation deck
AFFIRMATION CARDS
Oracle deck
COSMIC GUIDANCE ORACLE

Soul Whispers is a 33 card deck with simple messages from our Higher Selves that help us expand our consciousness and rise into the powerful, loving, free version of ourselves. Gentle reminders of love, compassion, gratitude, and magic, to help us grow our self awareness and look within.

Deep meditation, a sense of infinite unity and love, heightened intuition and endless inspiration. Soul Whispers card deck came from that place, a place bigger than myself. The messages on the cards and in this booklet came from my personal realizations, experiences and beliefs. I feel that if my Higher Self - my soul - could speak, this is exactly what it would tell me. It would tell me that I am safe, that I am loved, that I can make anything happen. I truly believe these messages can be beneficial for anyone to hear. I also truly believe that we all share the same energy, all came from the same place, so if my Higher Self would tell me this, yours would, too. So, if it aligns with you and feels right to you, then you are welcome to use these cards to communicate with your Higher Self, and treat these messages as messages from your soul, or the Universe.
STUNNING DESIGN AND AESTHETICS
SHUFFLE-FRIENDLY, THICK CARD STOCK
A BEAUTIFUL GILDED EDGE ON EACH CARD
A COMPLETE GUIDEBOOK WITH ARTIST EXPLANATIONS FOR EVERY CARD
EXCLUSIVE UNBOXING
SOUL WHISPERS ORACLE BY DREAMYMOONS