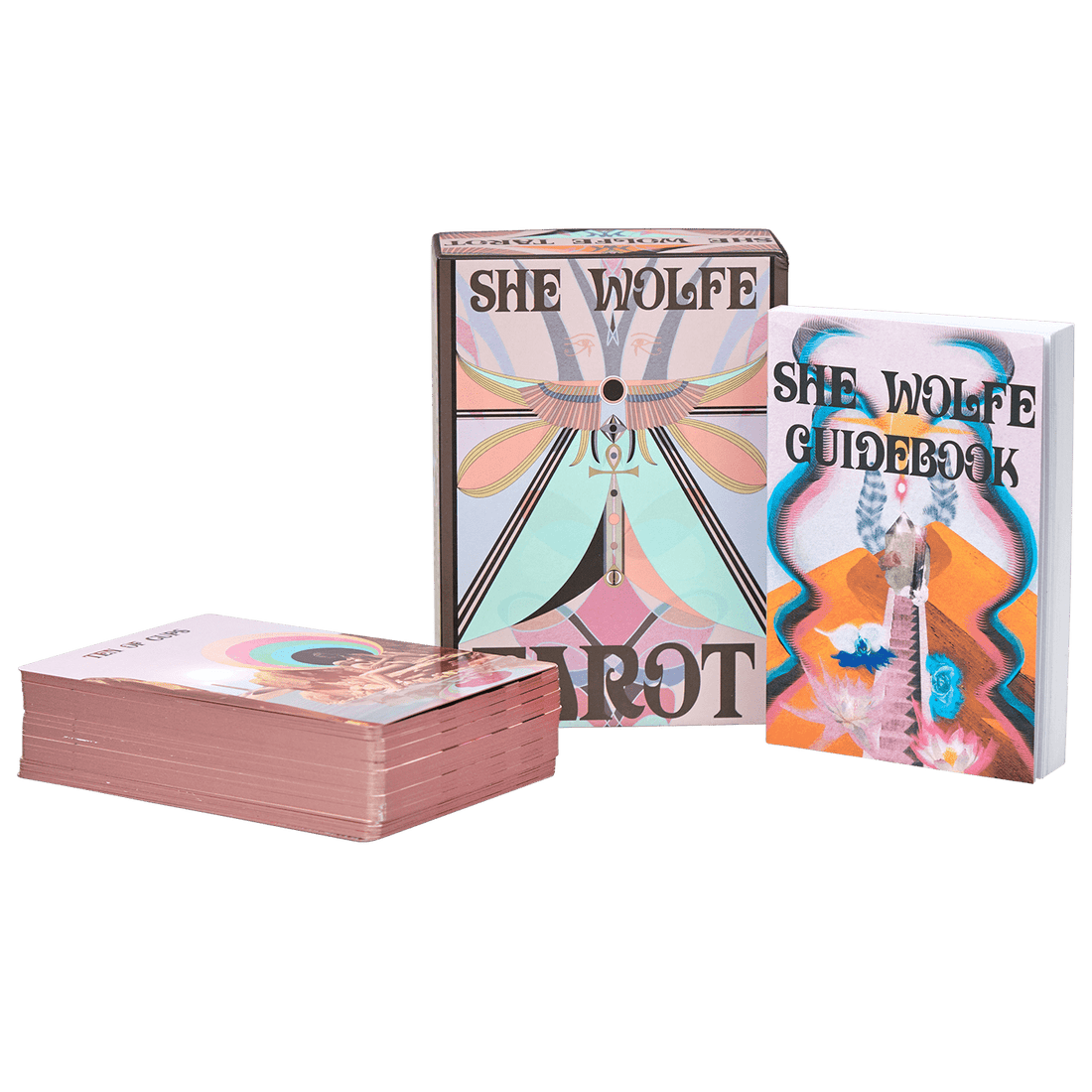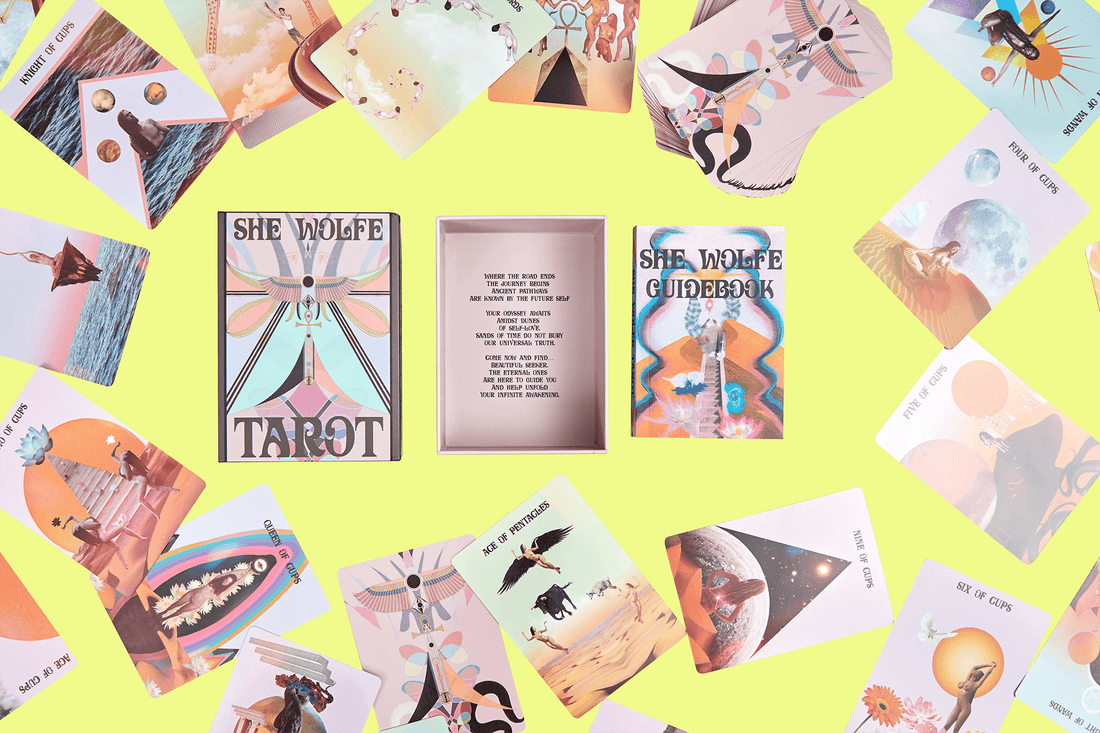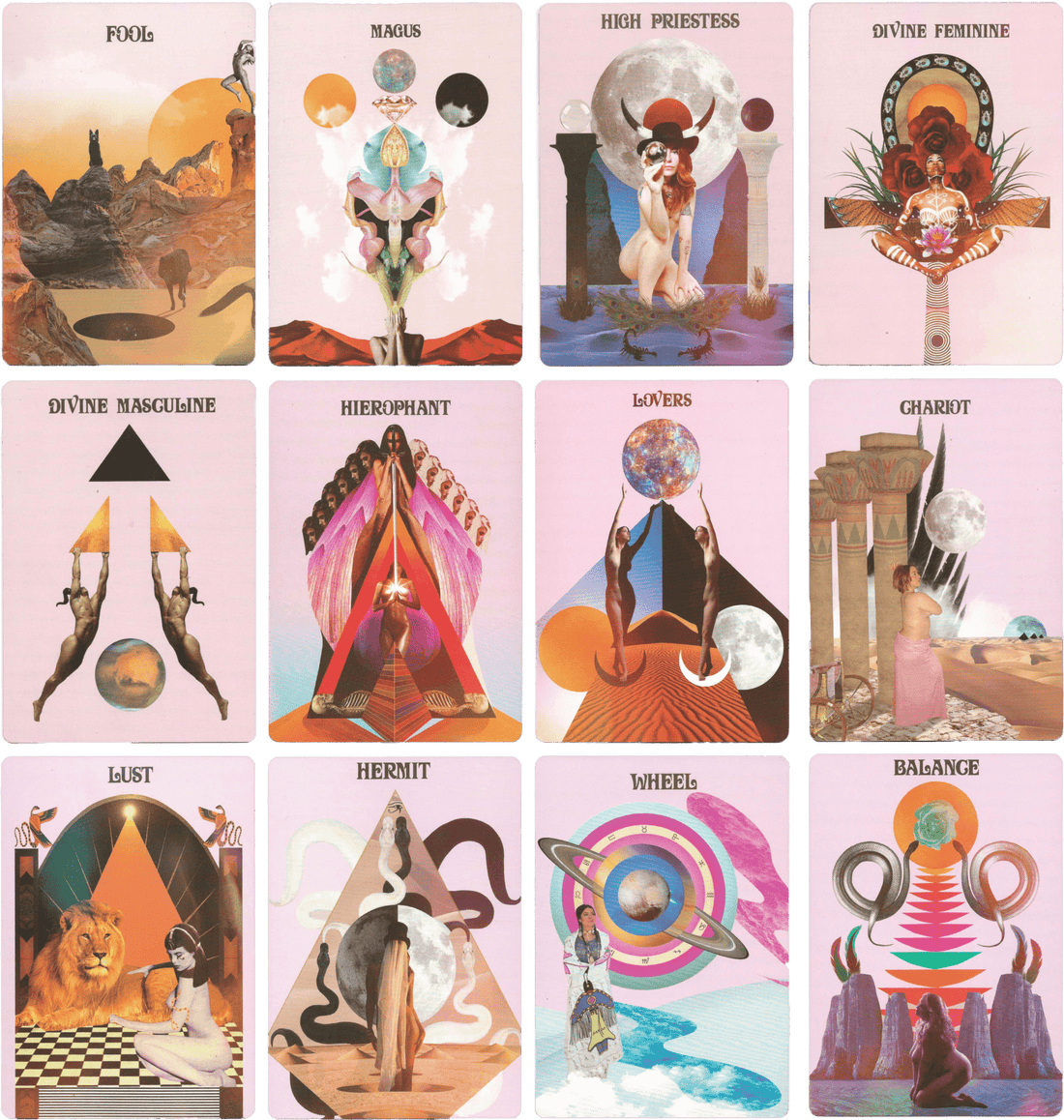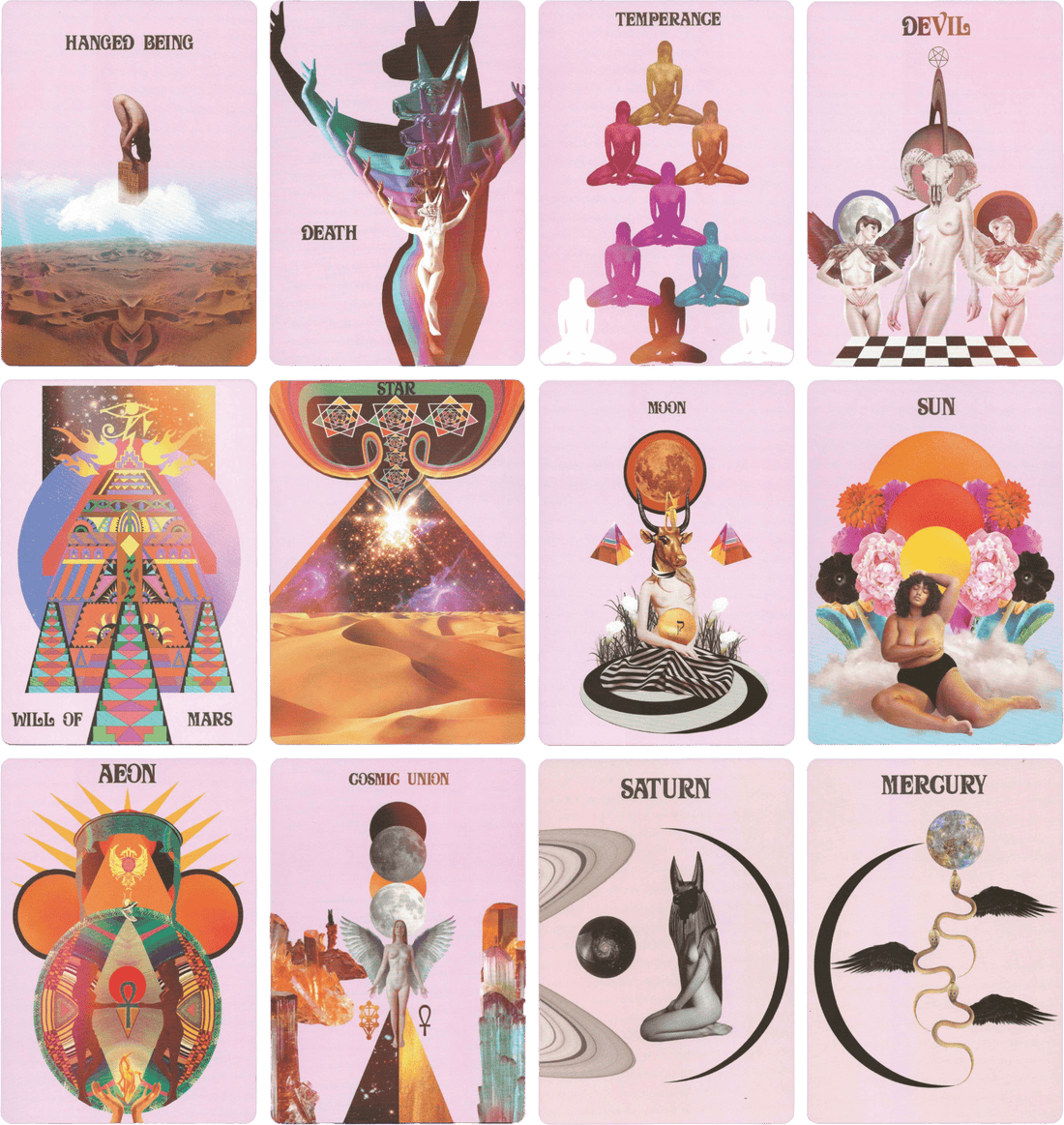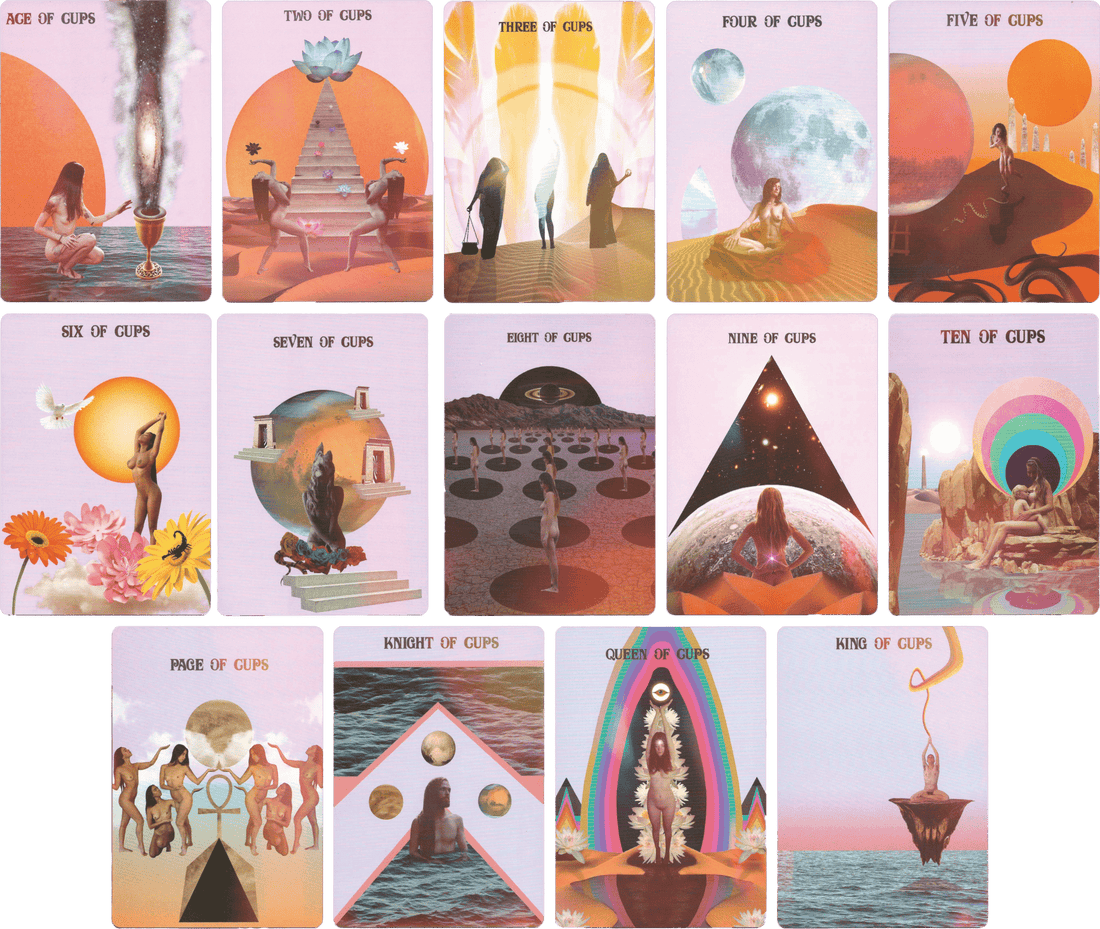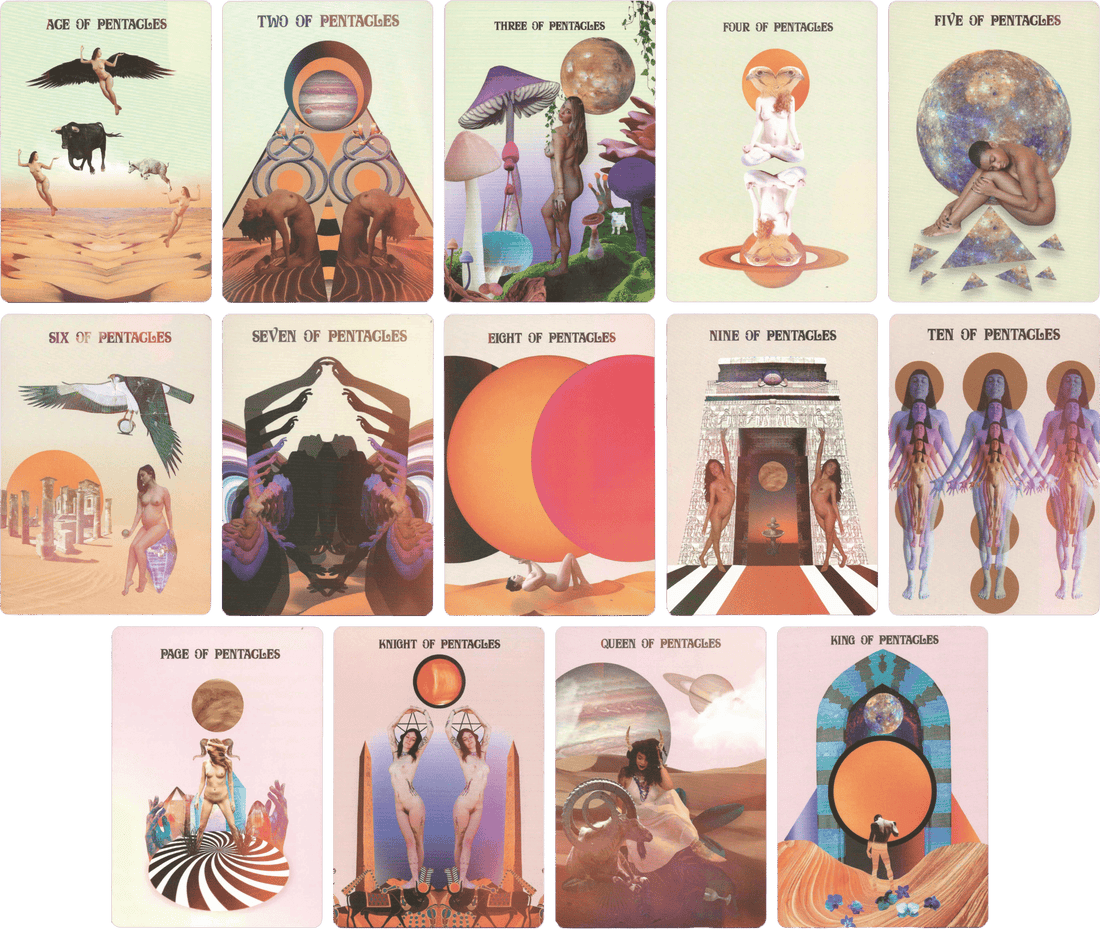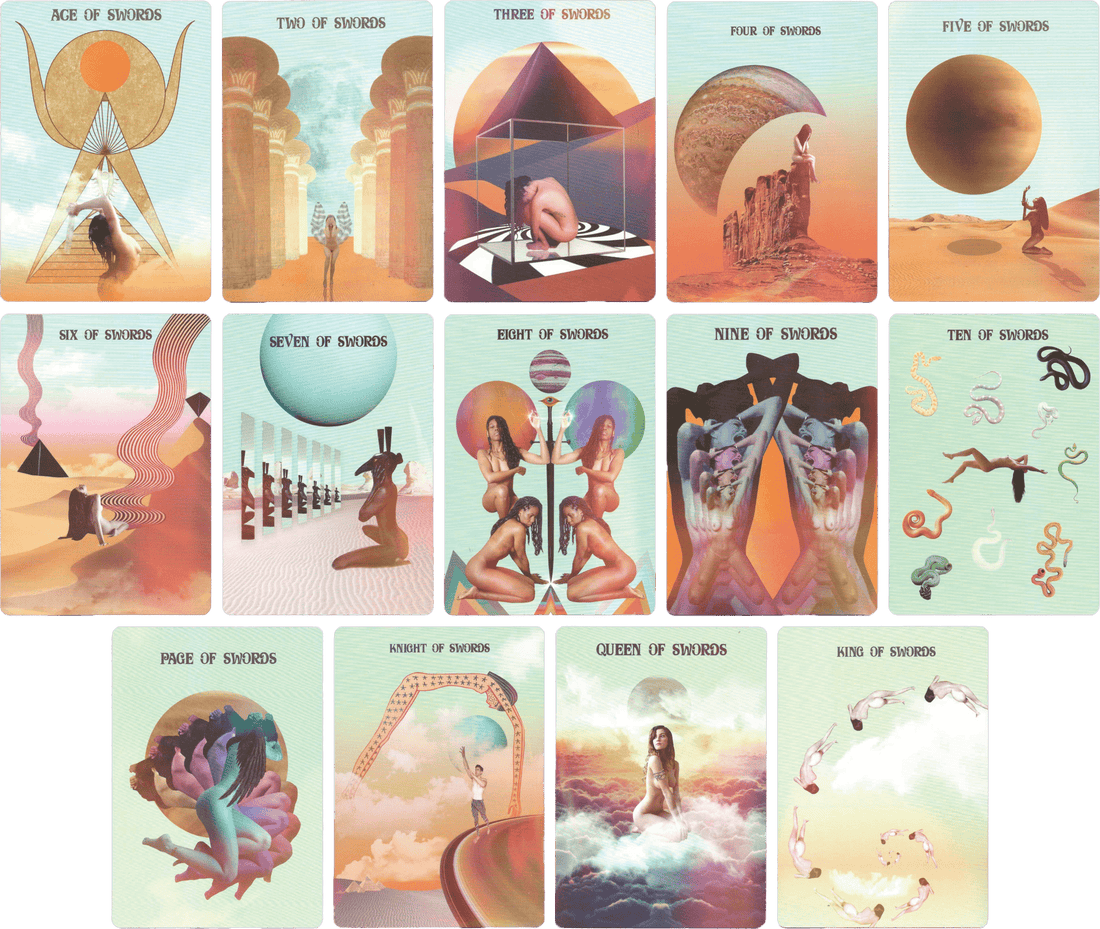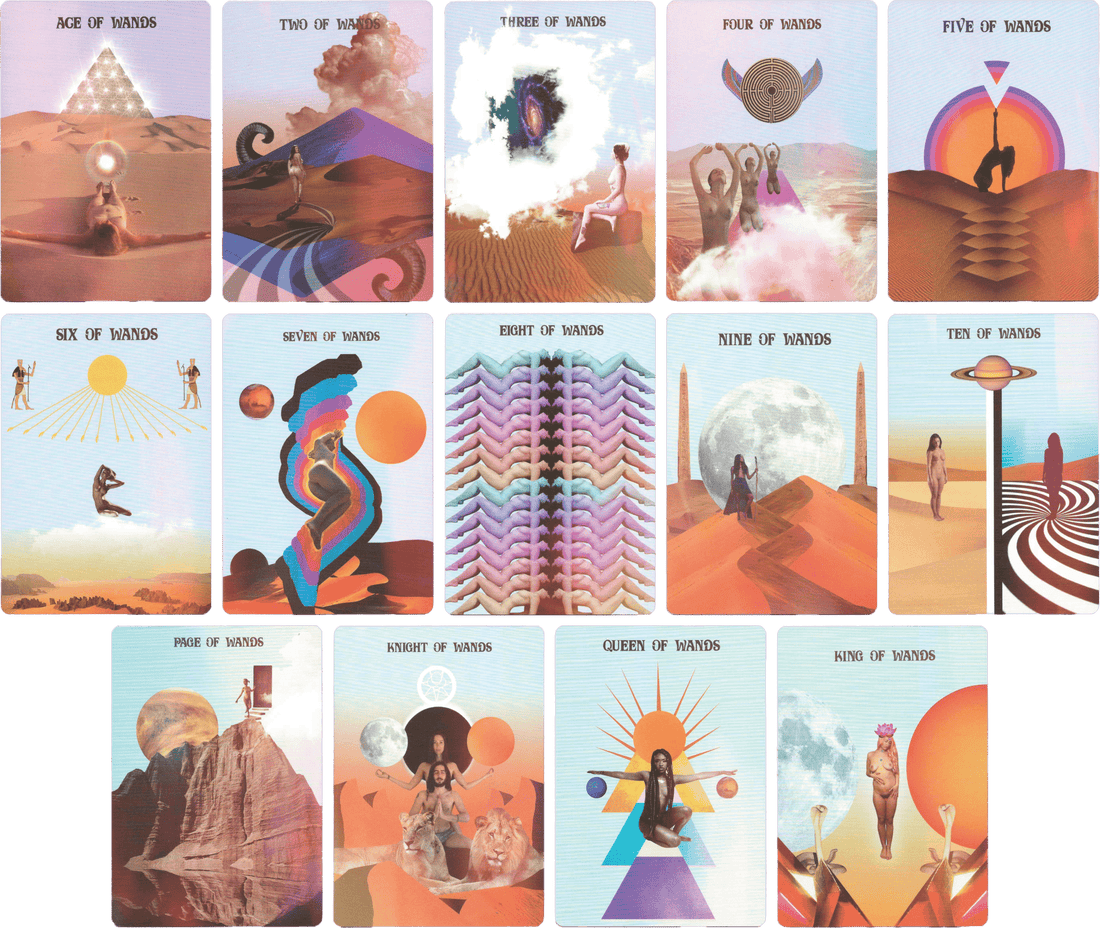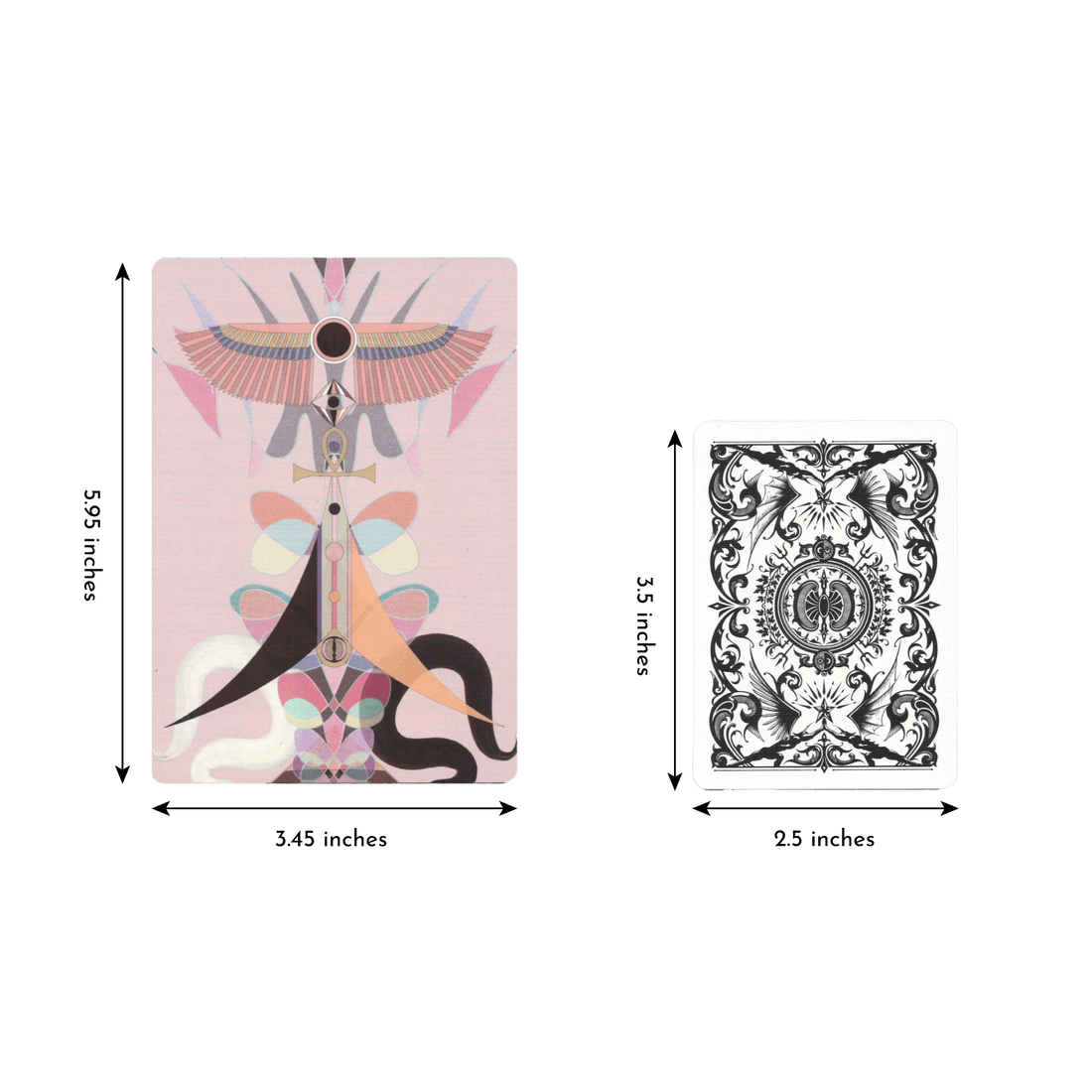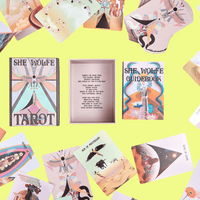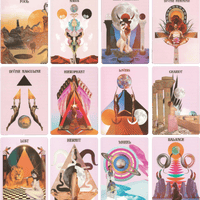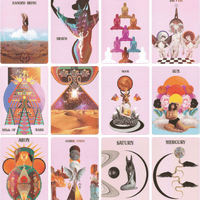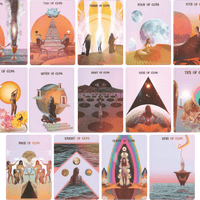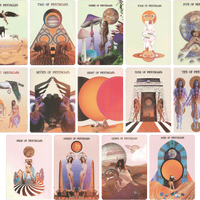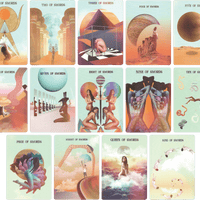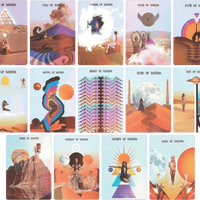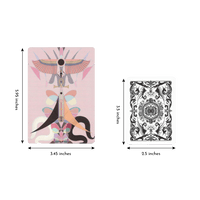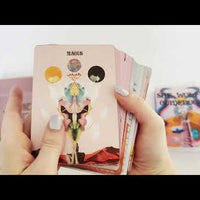 This divine feminine Tarot deck contains seventy eight cards and a full guidebook in a colorful, gorgeous, two-piece box. New hologram box for the fourth edition.
This is the 4th edition.

Cards have a glossy shine to them which enhances the beautiful colors carefully curated by the artist. Each card edged with pink copper chrome gives an elegant finish and a luxurious feel.
OTHER DECKS BY ARTIST
Oracle deck
CELESTIAL BODIES ORACLE (TRAVEL SIZE)

Tarot deck
SERPENTFIRE TAROT - FINAL 7TH EDITION
The themes of Goddess power, Ancient Egypt and vintage desert imagery all work in a dynamic flow that is clean, concise and impactful.
This deck features dozens of women and men who elected to become a part of this project, to embody the archetypes with their own flavor of interpretation. The result is a diverse body of work celebrating the divine feminine.
Instead of borders, each suit has its own subtle, muted color as a base to each card. The artwork is built in layers on top of this base, lending itself to the surrealism that SERPENTFIRE has become well known for, but in a fresh, new way.

The symbols and meanings are easy to glean, but for those who want to dive deep into the world of tarot, there is an accompanying 200 page guidebook, with features such as: Card meanings - light and shadow interpretations, artwork descriptions, and mantras
Glossary of important terms - reading spreads - and much more!
Both the deck and the guidebook come in a two-piece box with the She Wolfe title. The cards are edged in a beautiful, rich rose gold.
Celebrate the divine feminine and human form
These three themes--the Goddess archetype, arid dreamscapes, and pastel-hued imagery--all converge in a compelling visual dynamic.
STUNNING DESIGN AND AESTHETICS
SHUFFLE-FRIENDLY, THICK CARD STOCK
A BEAUTIFUL GILDED EDGE ON EACH CARD
A COMPLETE GUIDEBOOK WITH ARTIST EXPLANATIONS FOR EVERY CARD
EXCLUSIVE UNBOXING
SHE WOLFE TAROT BY SERPENTFIRE