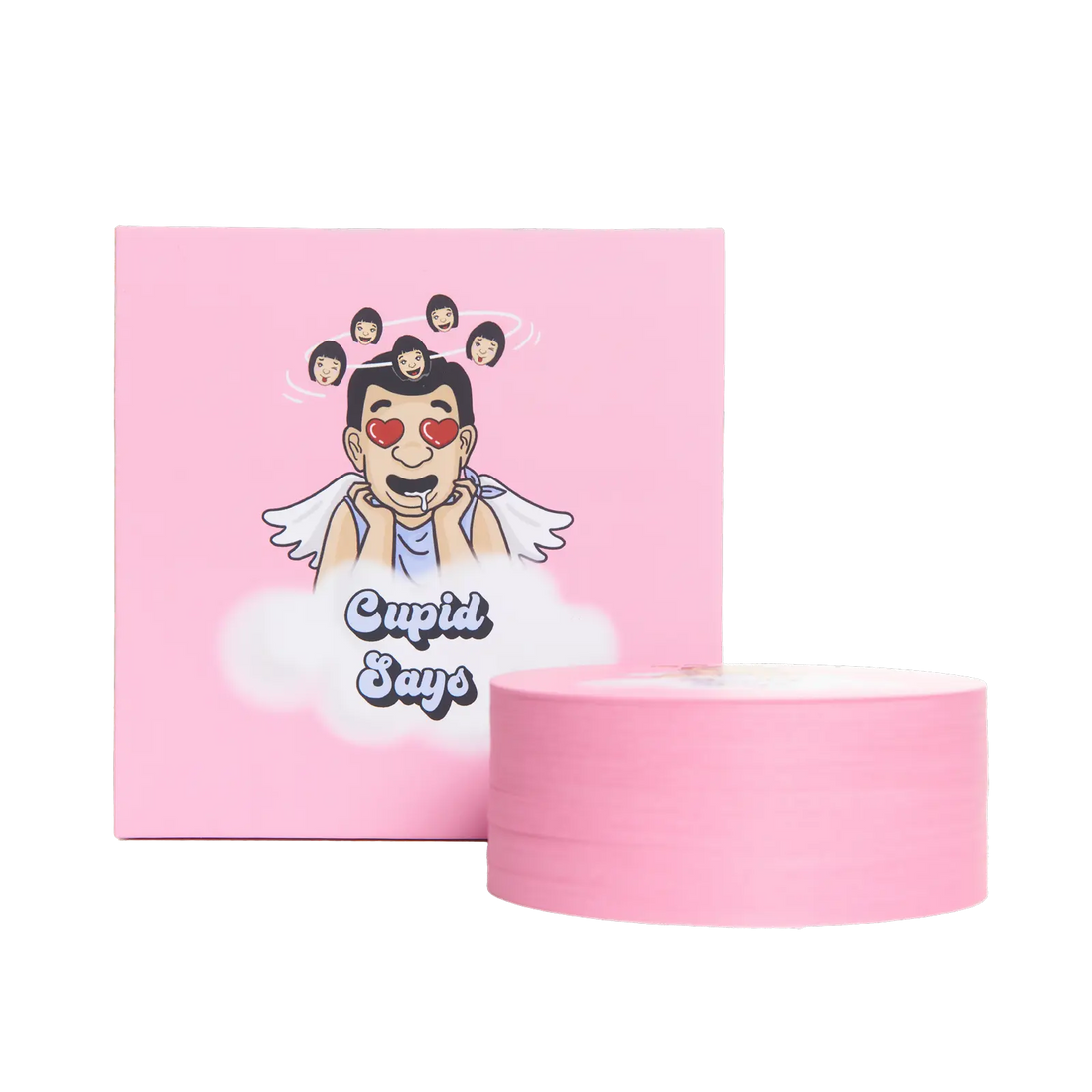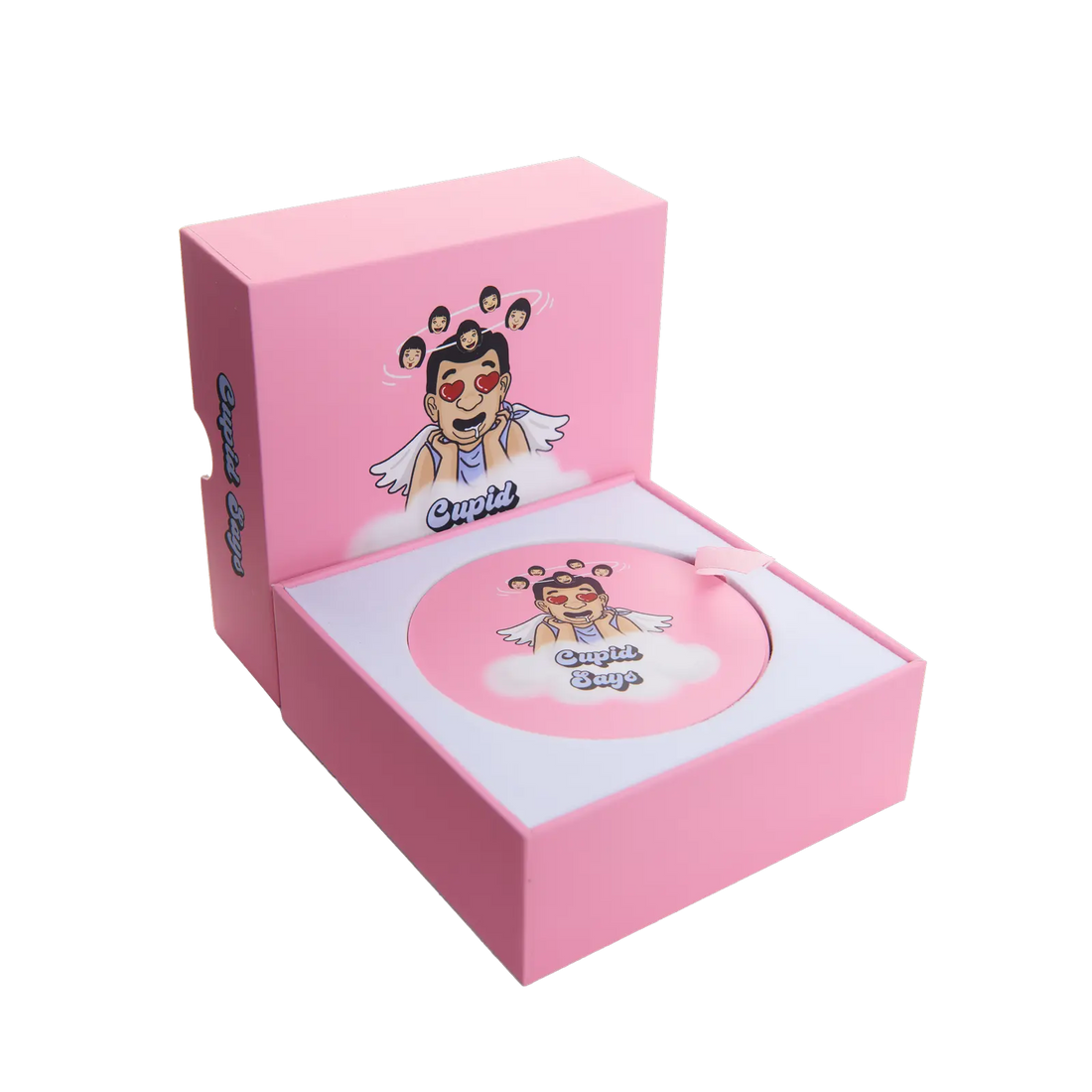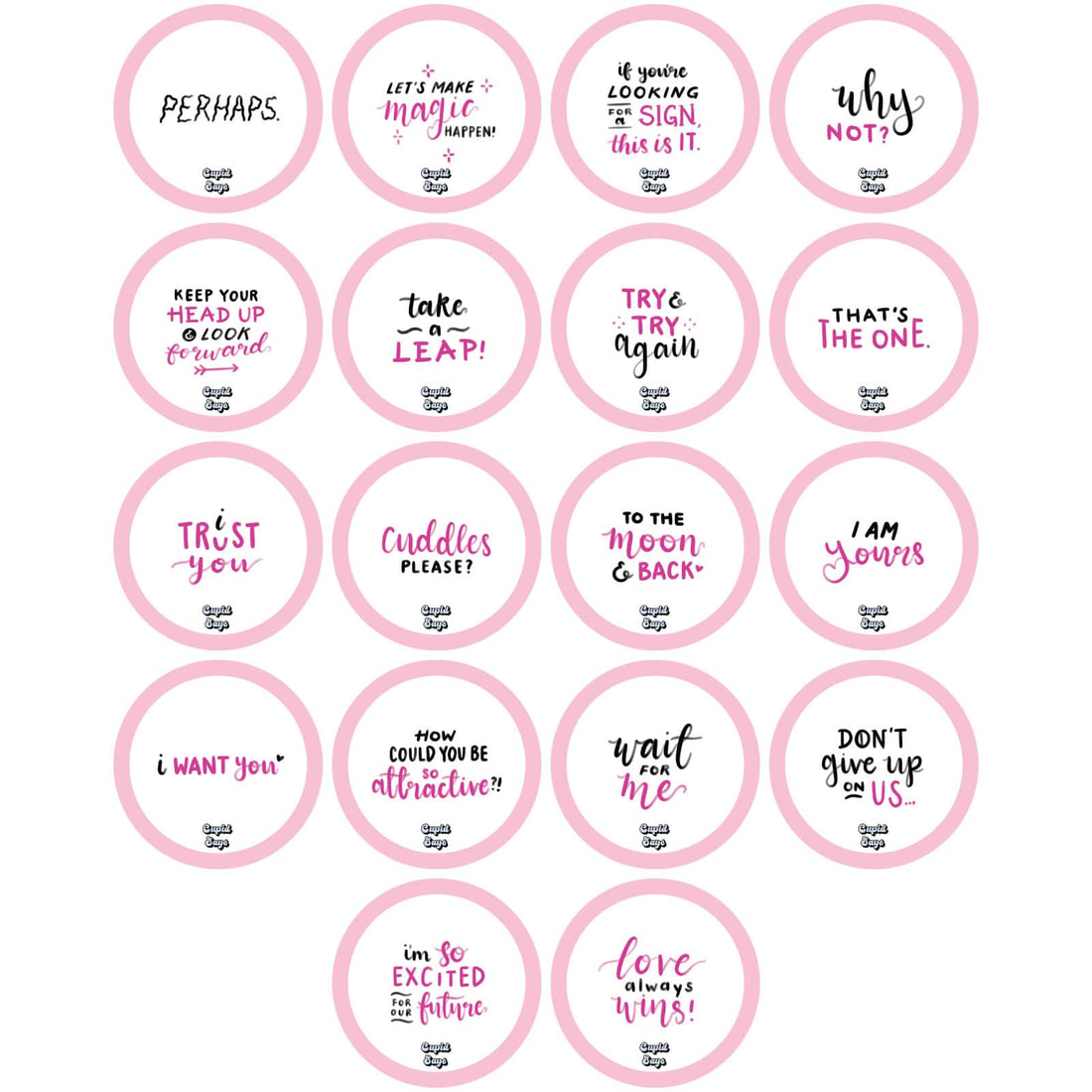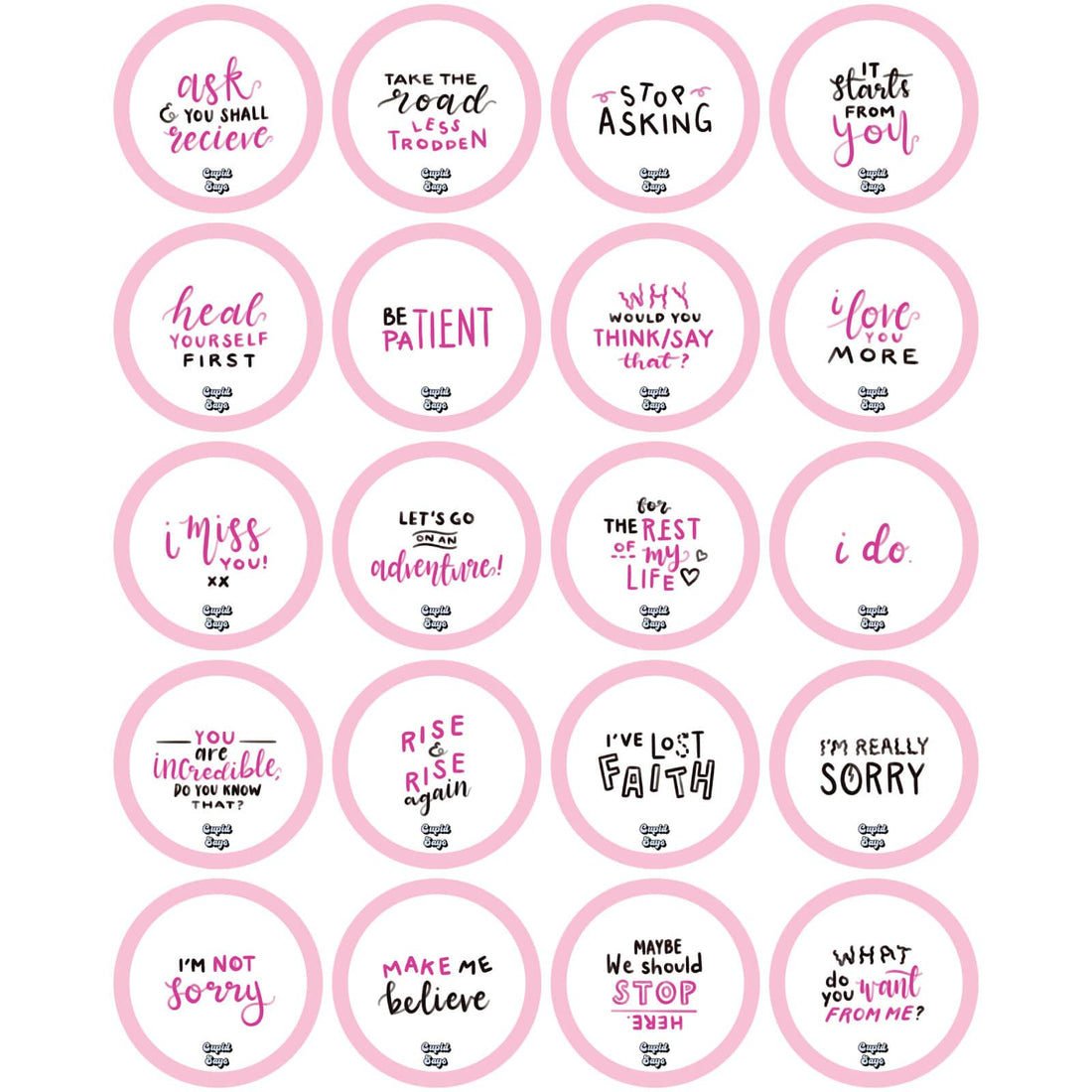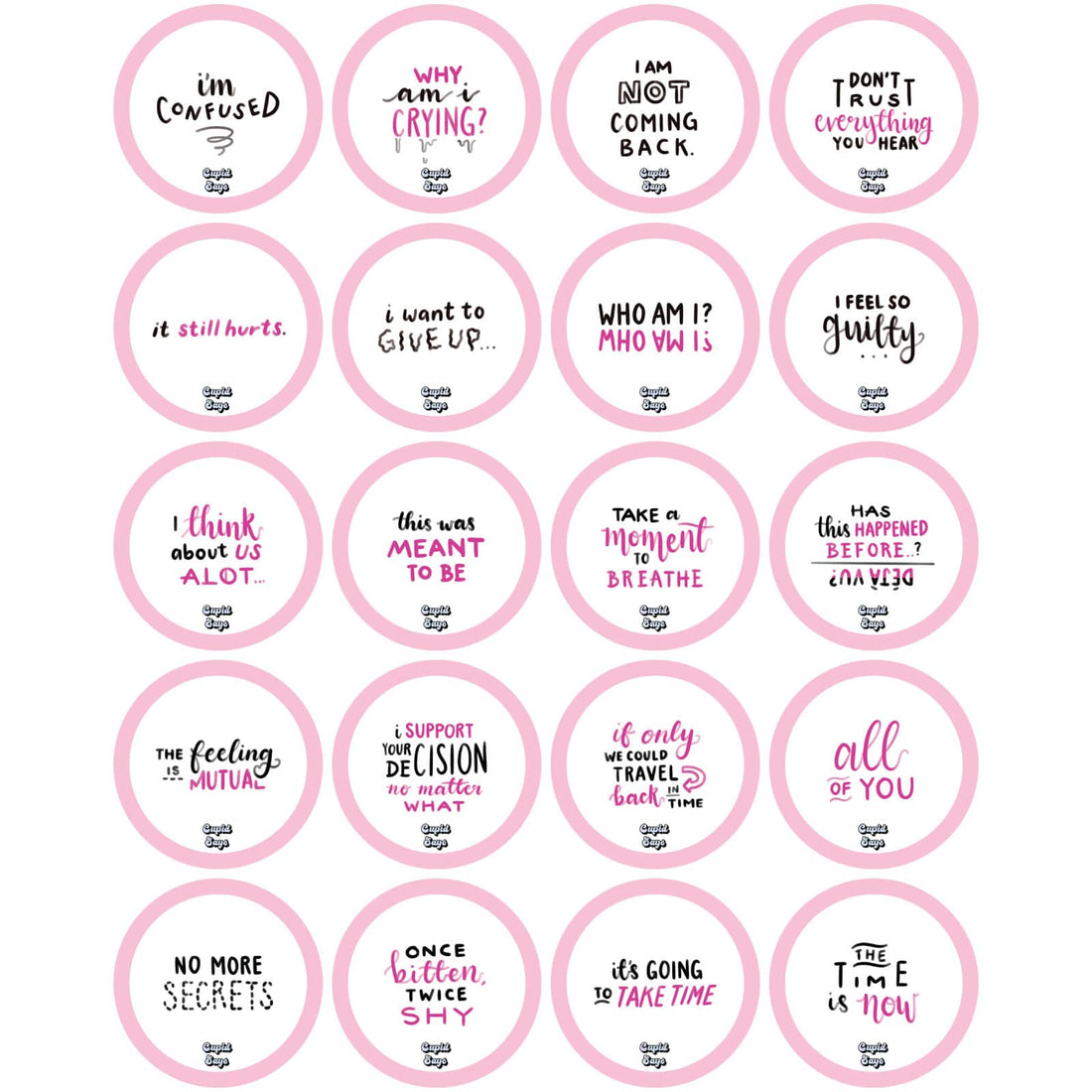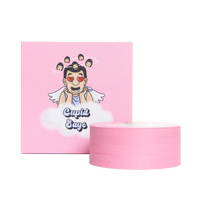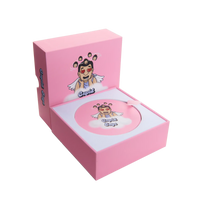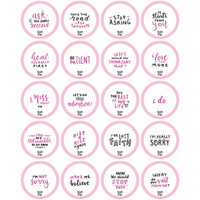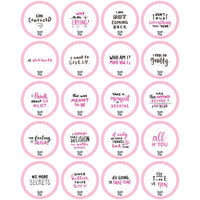 Cupid Says Channelled Messages Oracle Deck. Featuring a beautiful pink hue.

We've got a fun whimsical oracle deck to help you get clarity on questions about the loved ones you're thinking about. You can use this deck to lighten the mood and channel messages gently. There are some fun and quirky messages on the card's face, such as "Be patient", "Love always wins!", "Lets go on an adventure!" and many more...

You've got Cupid in your pocket. It's easy to carry with each card's diameter of 3.5 inches. 77 circular oracle cards are enclosed in a bright pink two-piece keepsake box with a soft-touch velvet finished tray to hold the cards.
'Cupid Says' is a 77 cards channelled messages oracle deck. Been wondering how your person feels about you or your current situation? Need more clarity regarding how to move forward? Ask and you shall receive!
SayEn Chong, the artist behind SayPa SayMa Toons, is based in Singapore. The quirky and fun-loving personalities of her parents, as well as her culture and heritage, inspire her.
Are you looking for a fun way to receive those key messages about your loved ones?
When someone's on your mind, you'll get closure and confirmation with simple messages like "Be Patient", "Why Not?" and some actionable messages like "Heal yourself first", "Don't trust everything you hear" and more. Get the most out of this playful Oracle deck by combining it with a Tarot deck.
LOVELY DESIGN AND AESTHETICS
COLORFUL BOX WITH INTRICATE ARTWORK PROTECTS YOUR CARDS
EASY TO SHUFFLE AND PORTABLE SMALL CIRCULAR CARDS
A VELVETY FINISH SOFTENS THE TOUCH OF PINK ROUND CARDS
SEE IT IN ACTION
Featured on The Hermit Tarot