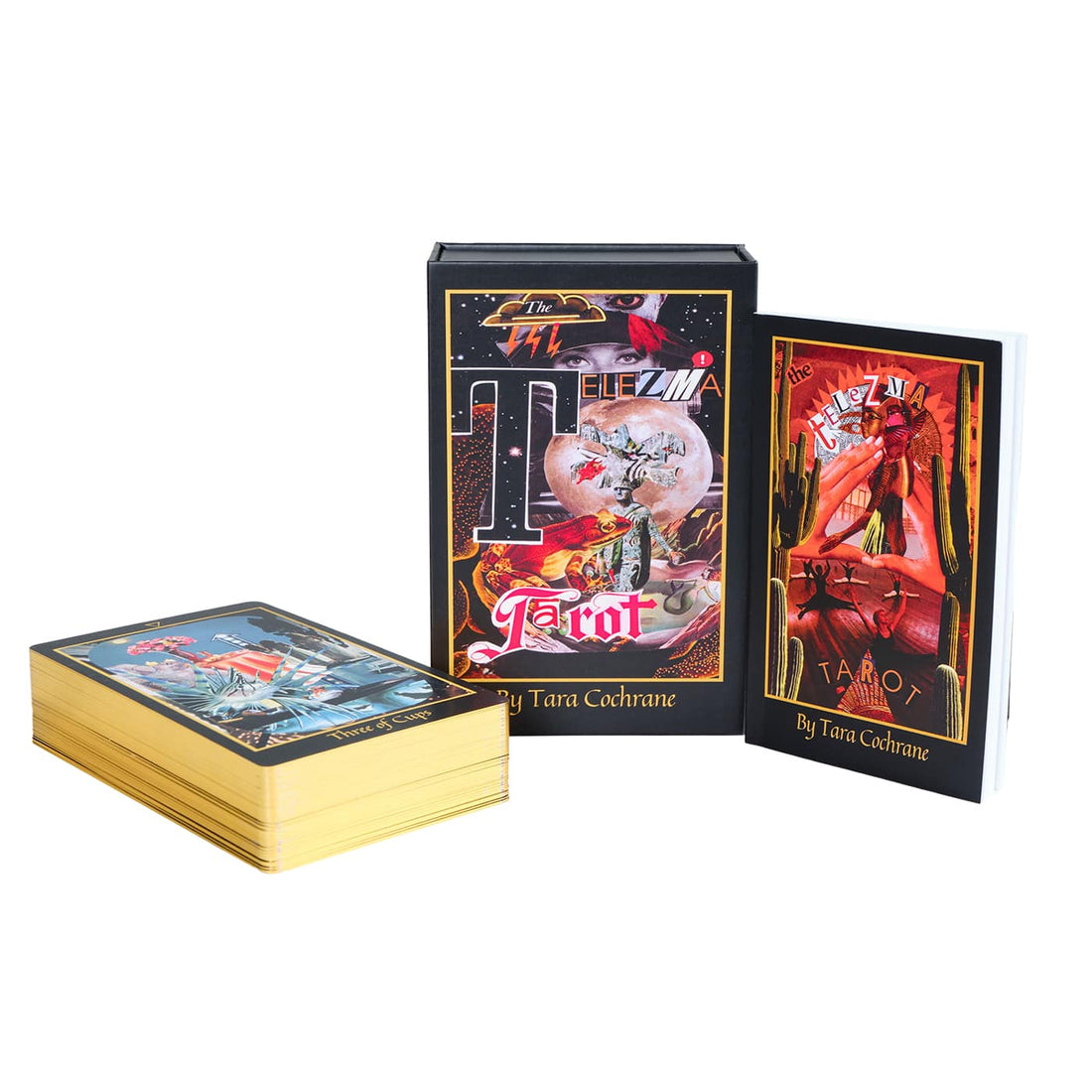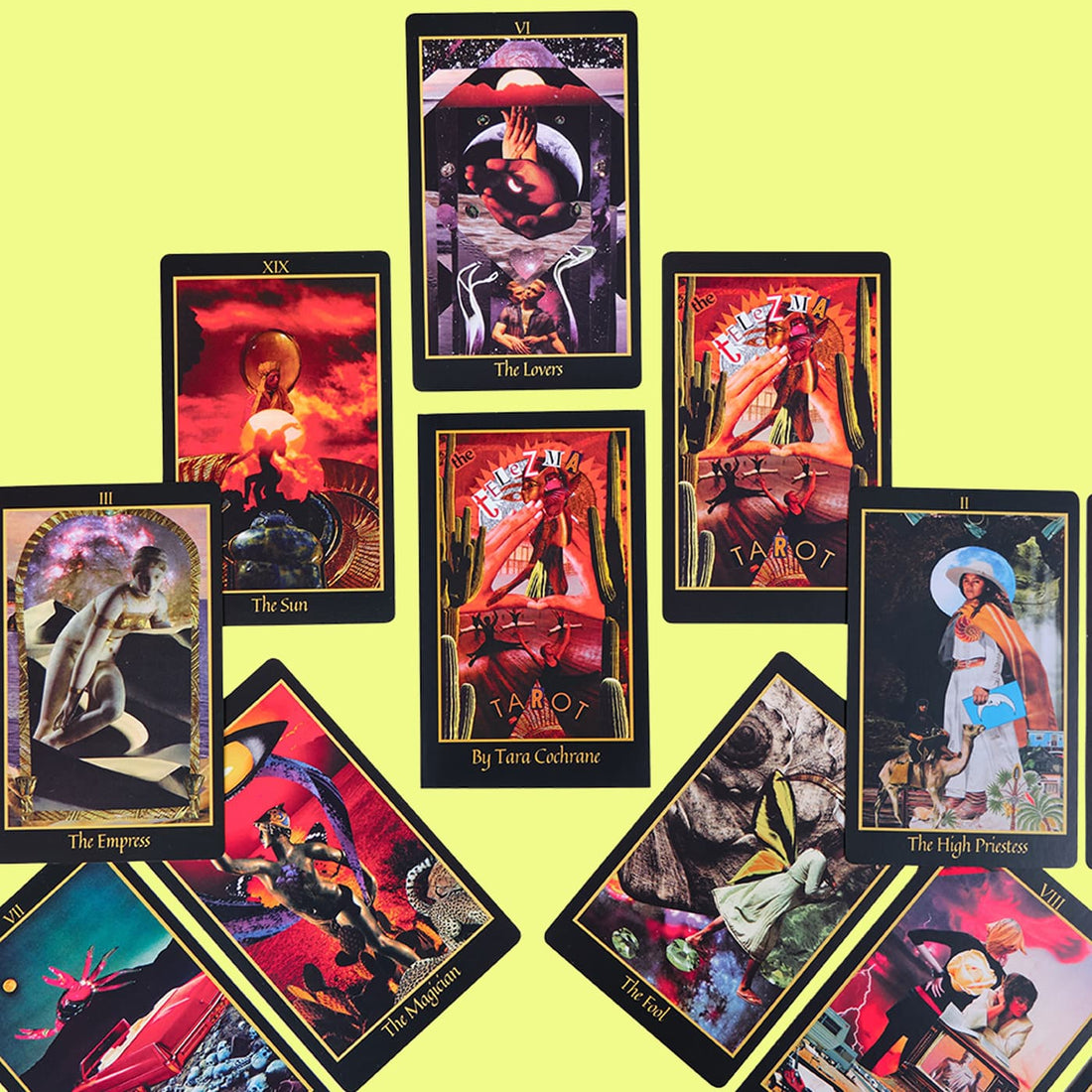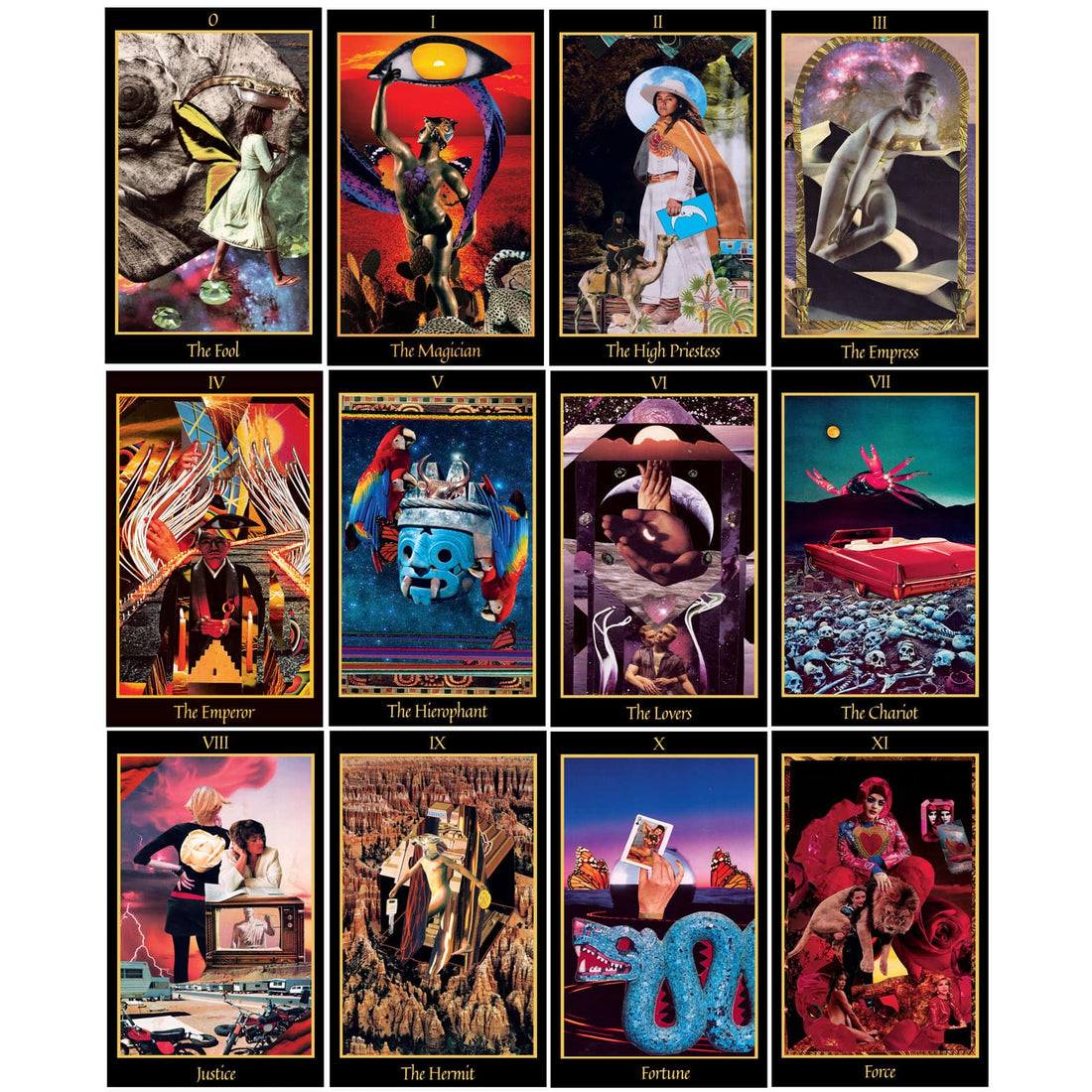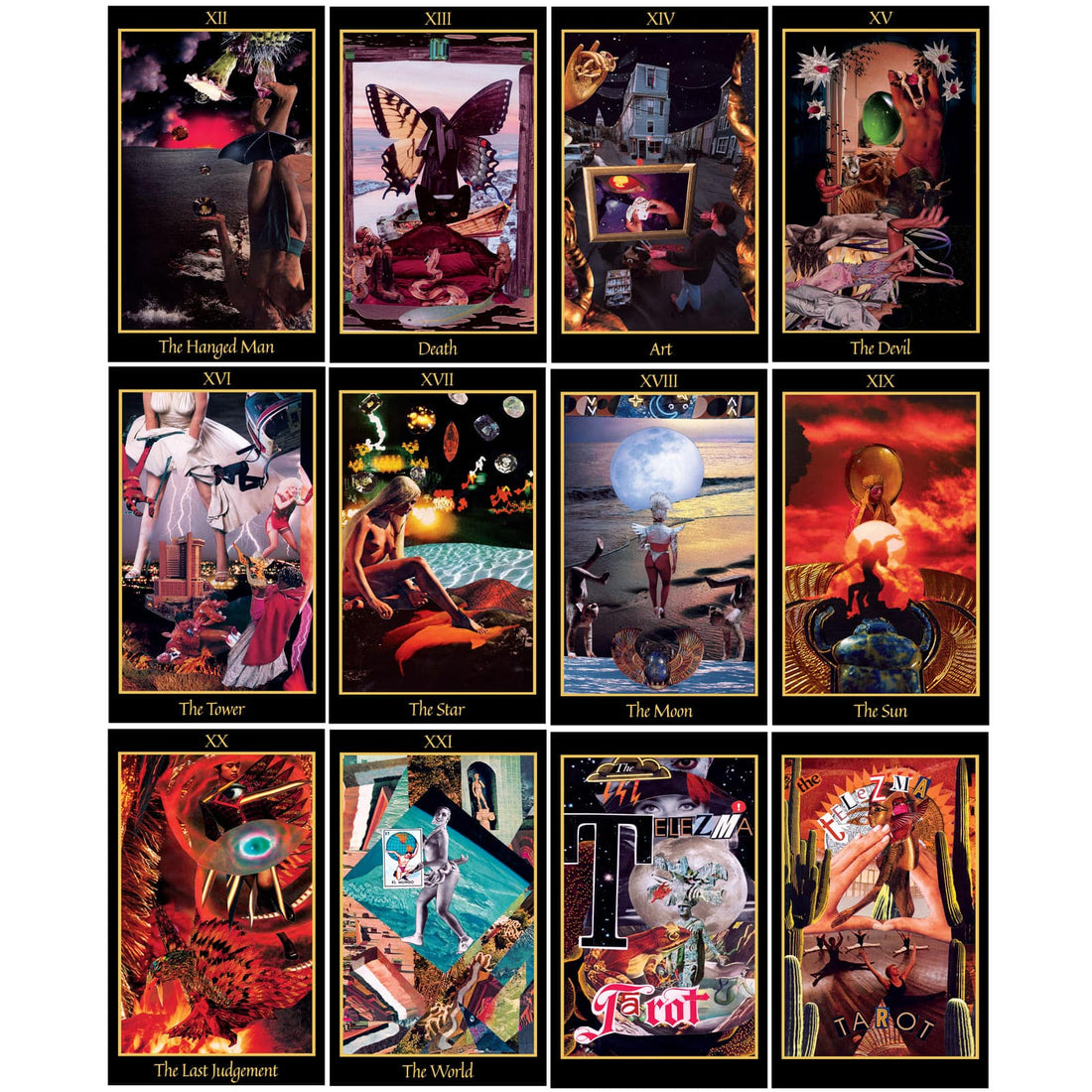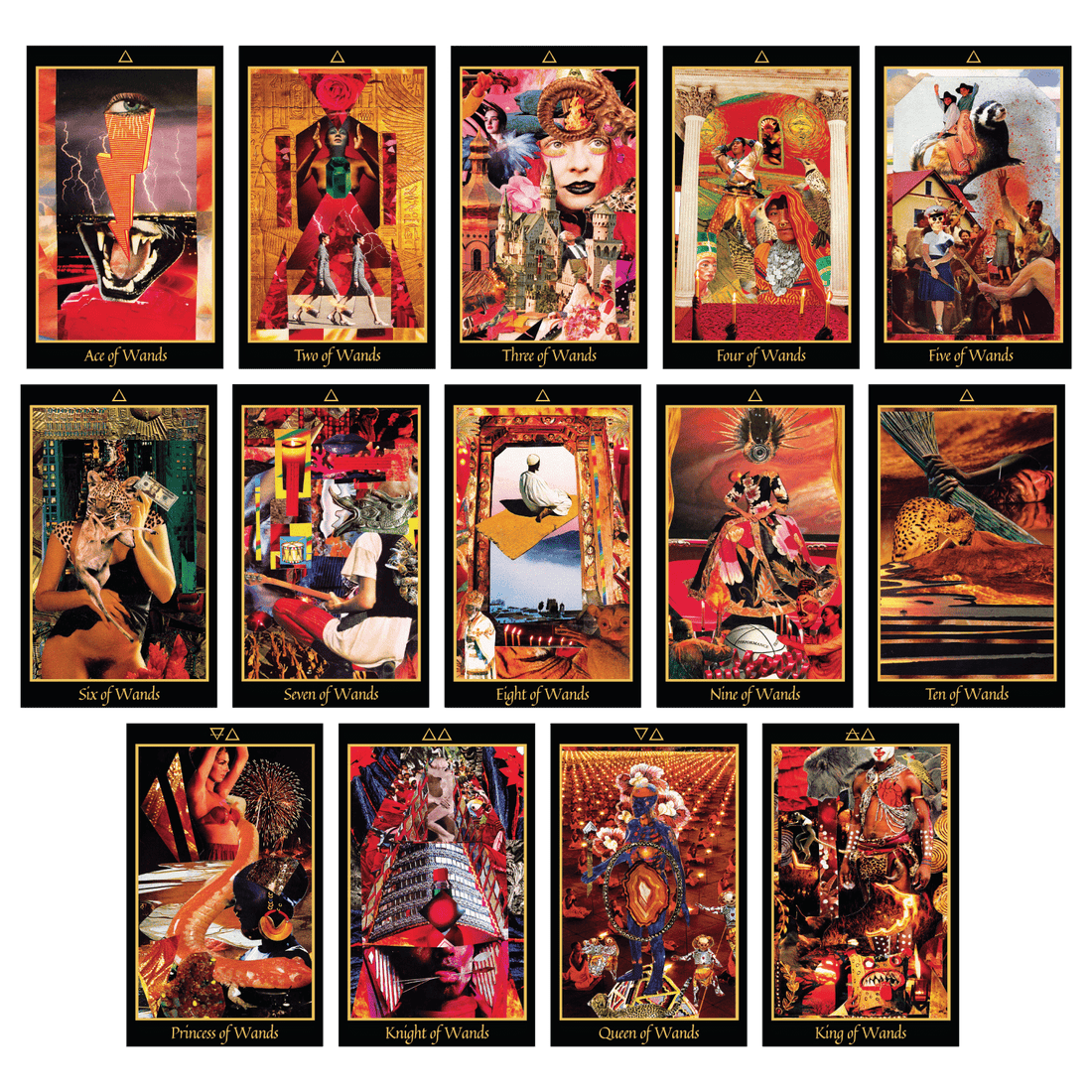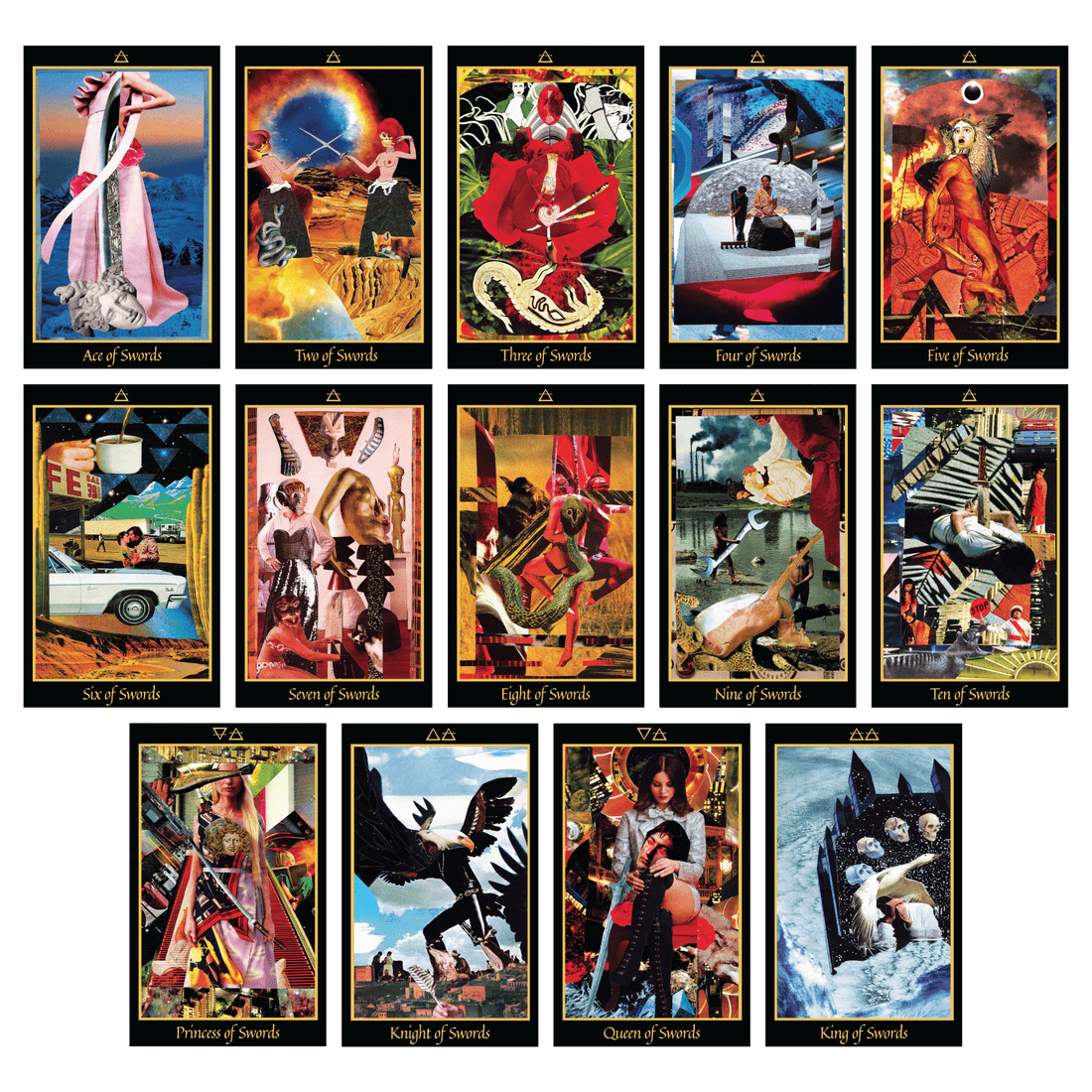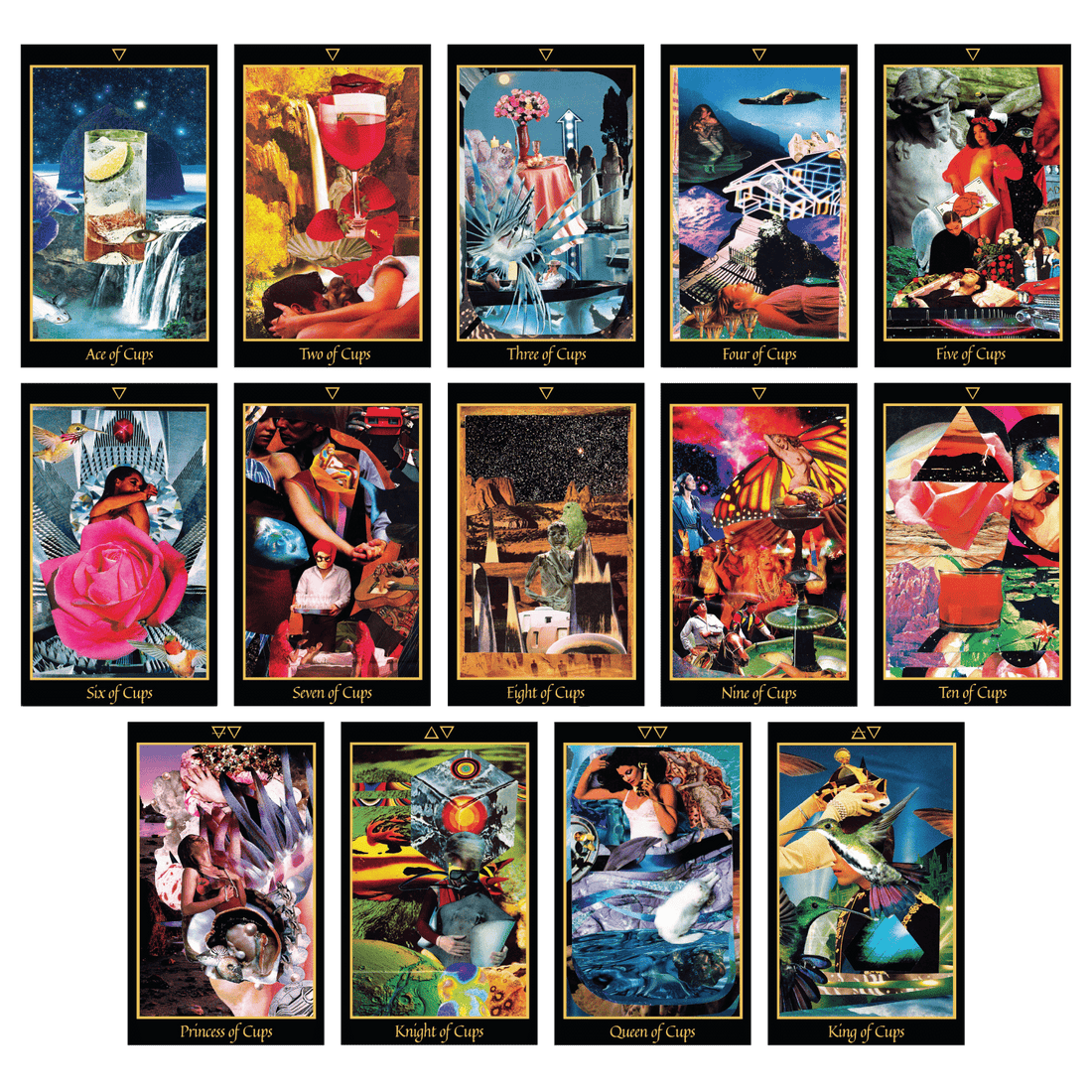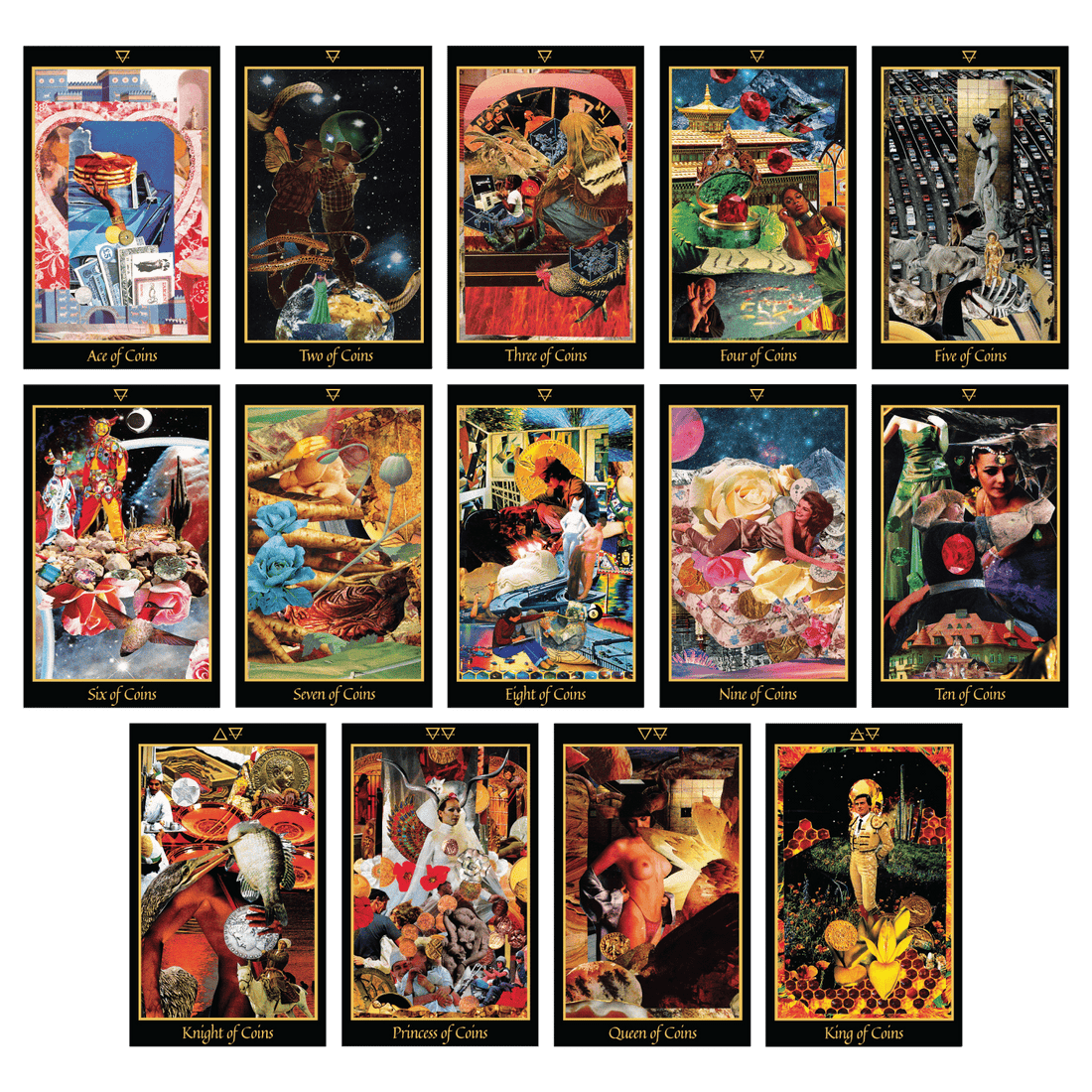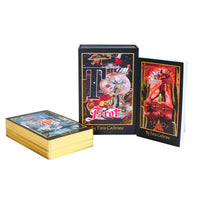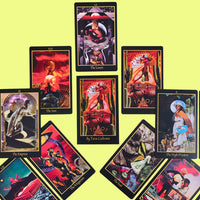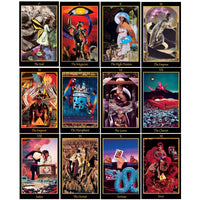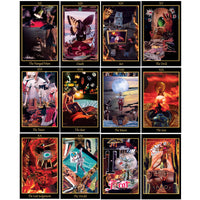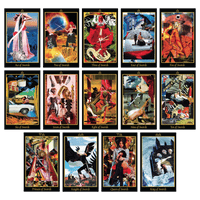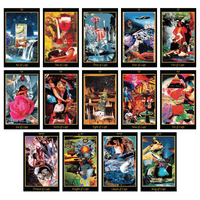 A poetic narrative is told through the 78 cards in this picturesque Tarot deck. Two title cards are included. The artist uses a unique design process to assemble magazine cutouts and glue them together to tell a coherent story.
Read this deck for some filmy and artistic vibes. Connect with the past and allow for self-introspection in style!
Card stock of 400 gsm, carefully selected, makes these bigger than usual cards easy to shuffle.
Its gold edges, magnetic closure box, and guidebook make this deck a real luxury item.
What makes this deck so special? Each image is a portrait of someone I know and love; the 78 unique beings who make up the Tarot. Each one was created from the deconstructed remnants of popular culture, recombined in the crucible of my imagination. Each one is a dream world unto itself as well as a panel in a kaleidoscopic comic. Try it for yourself and find out!

The deck consists of 78 cards as well as two title cards for a total of 80. The two title cards could be used as an extra Sun and Moon card if so desired. The cards themselves are 3.5" x 5.75" (8.89 x 14.6 cm) in dimension. They will be printed in high quality full color on heavy 400 gsm card-stock with a matte finish and gold foil edges. A small booklet of possible card meanings will be included inside the gorgeous magnetic flip box. No corners will be cut in the creation of these decks, as they are meant to last a lifetime.
My love affair with the Tarot started on my 13th birthday, when I received a deck of Medieval Scapini cards from a friend as a gift (thanks Melanie, if you're reading this!) Over the years, it has brought me artistic inspiration, perspective adjustment, insight into life and self knowledge.

I have created decks before, including two full Tarot decks in my teens and early 20s (which no one will ever see because they're terrible) and The Threefold Oracle, a Tarot-based oracle deck consisting of three sets of Major Arcana rendered in traditional watercolor, watercolor pencil and linoleum block print (self published via The Game Crafter in 2012). I learned a lot from doing those projects, but did not yet have the experience or visual vocabulary to express myself the way I really wanted to. This is the first deck that I am truly thrilled to share with the world. It feels like a significant milestone on my creative path.
STUNNING DESIGN AND AESTHETICS
SHUFFLE-FRIENDLY, THICK CARD STOCK
GOLD GILDED EDGES ON EACH CARD
A COMPLETE GUIDEBOOK WITH ARTIST EXPLANATIONS FOR EVERY CARD
Self-reflective journey like a handmade movie
Explore a poetic and filmy vibe alongside the pictures and stories found around each card. Images speak a thousand words, but when combined with a touch of magical collage work, it feels as though it is a self-exploring indie film!