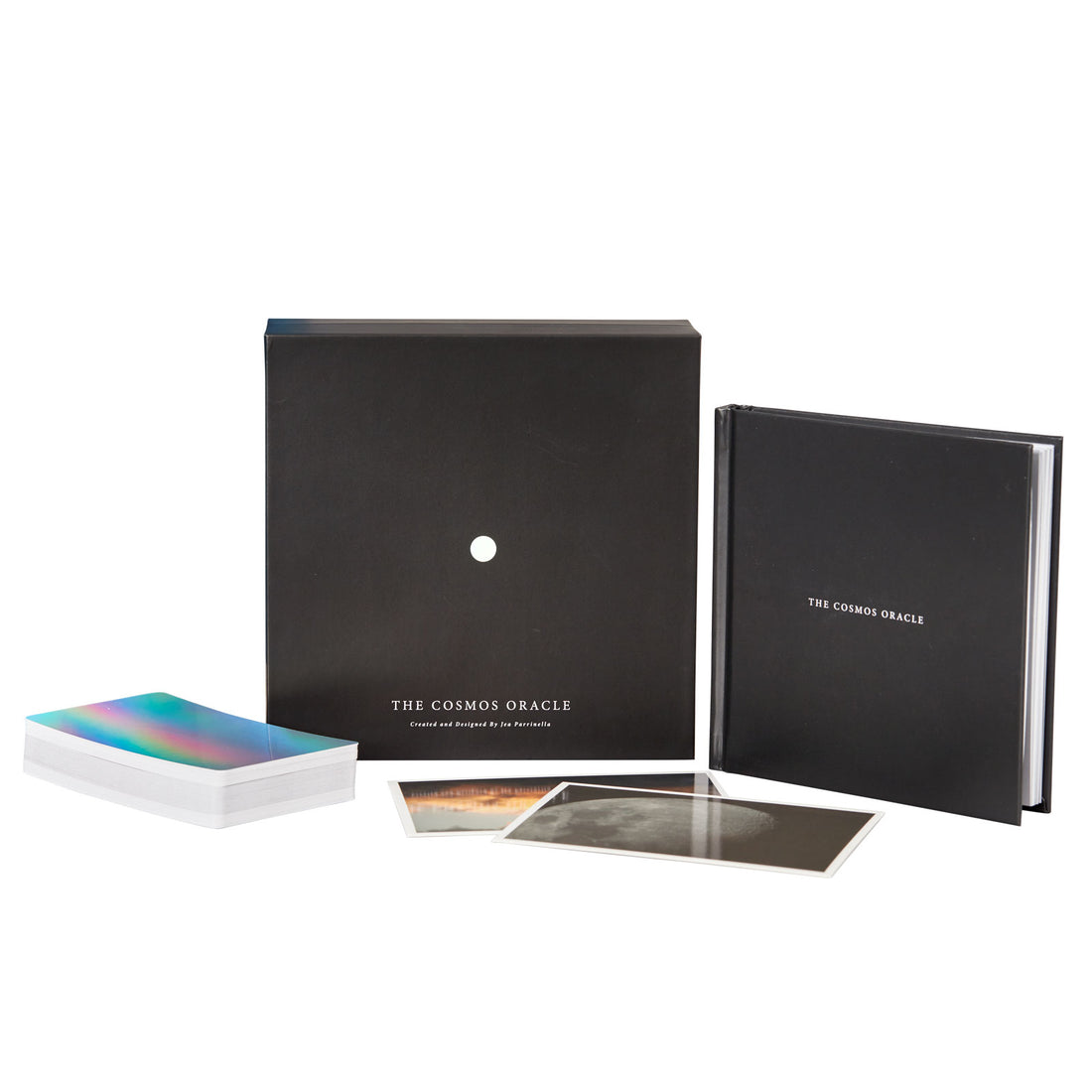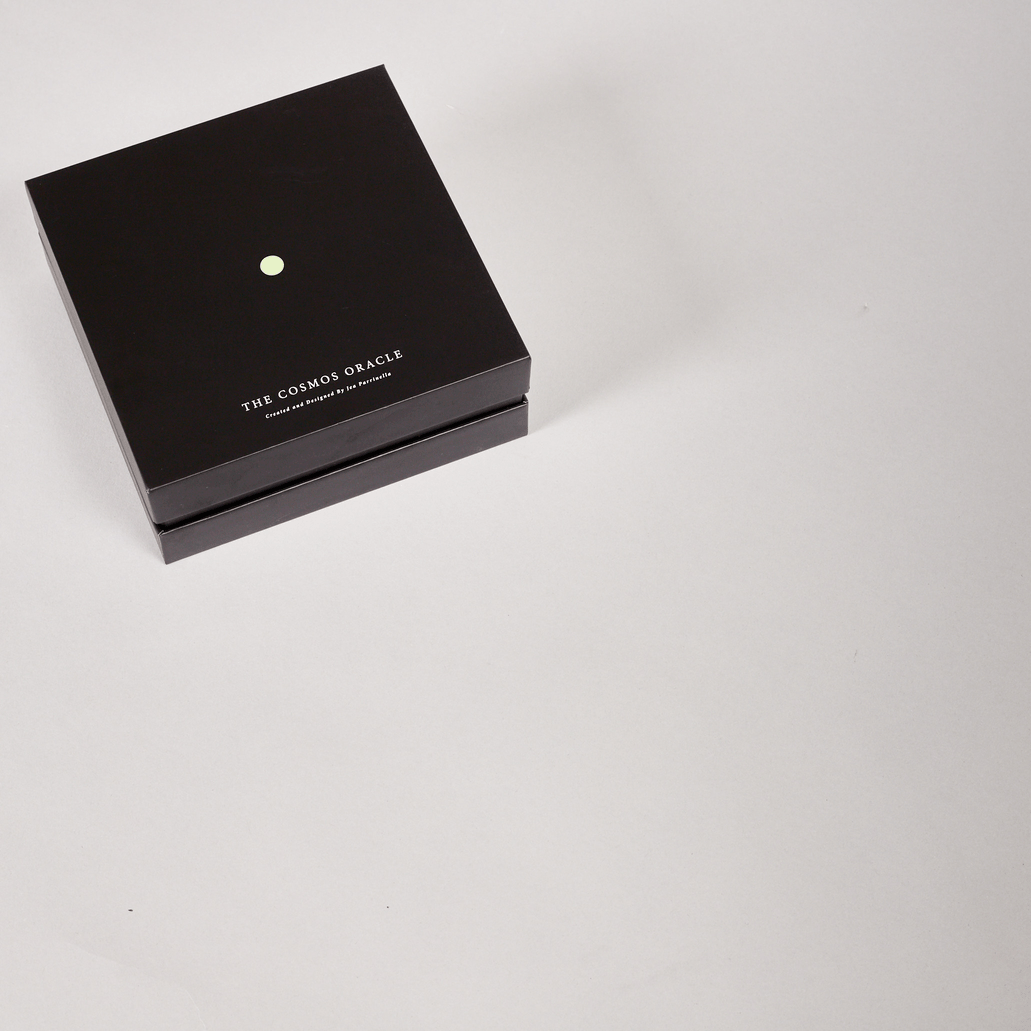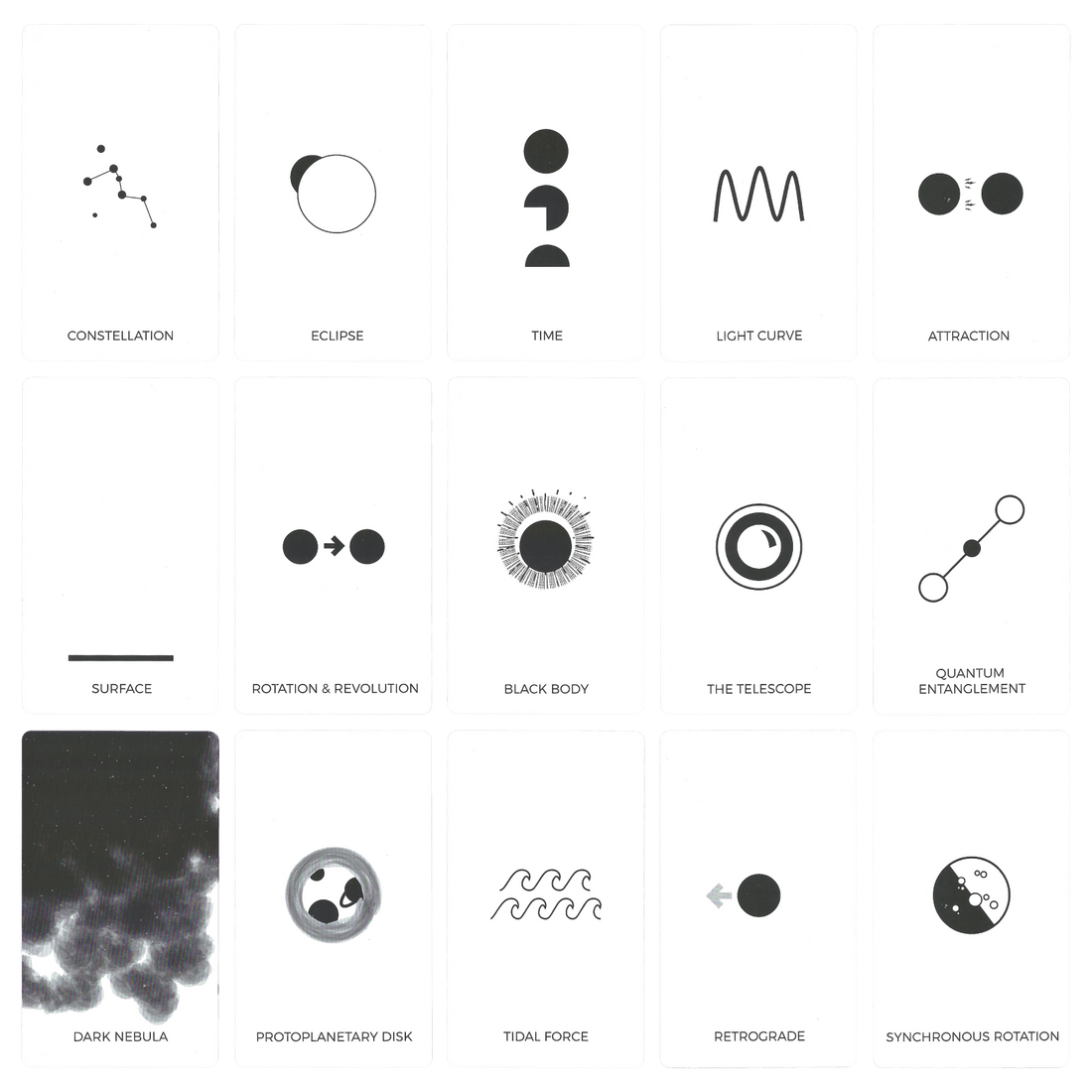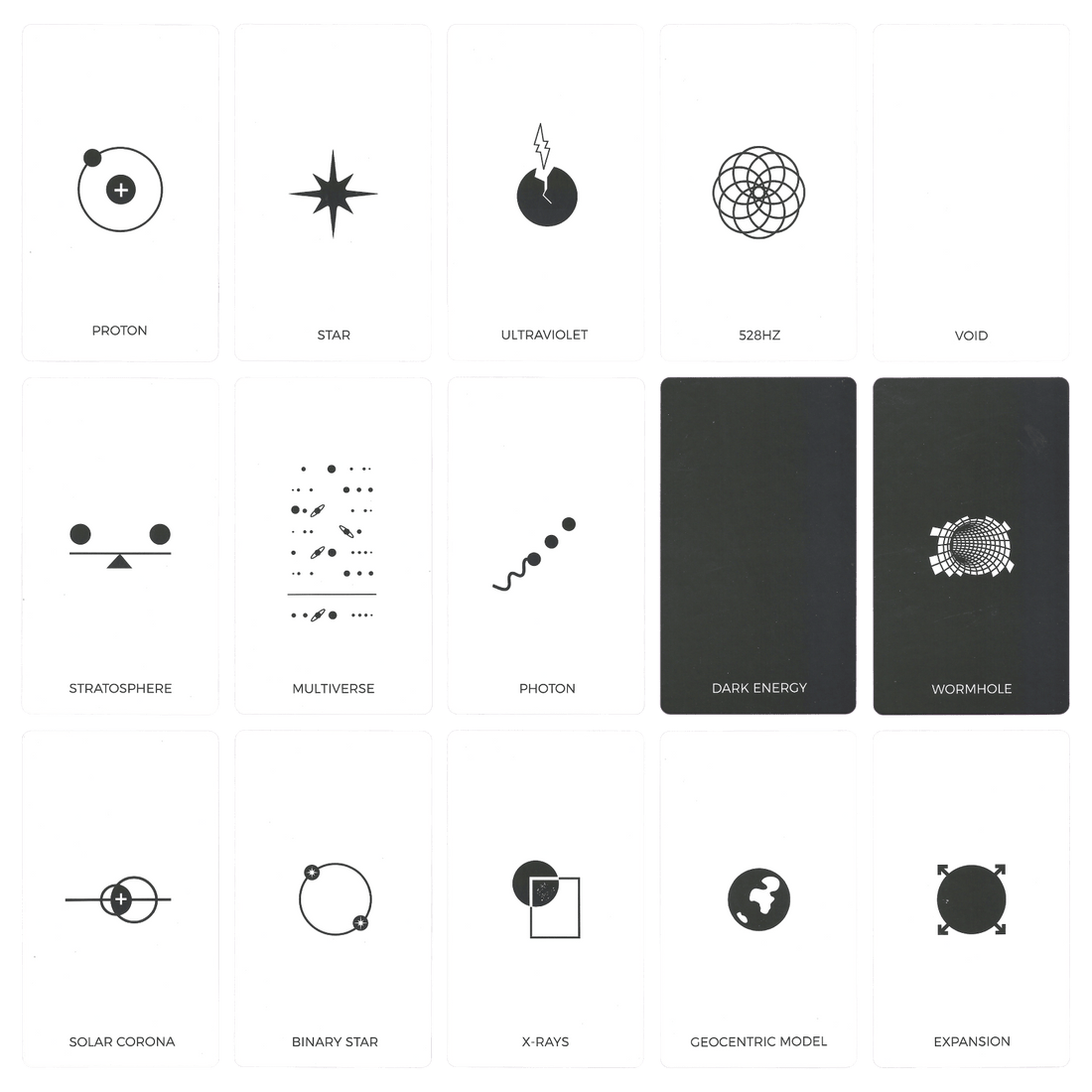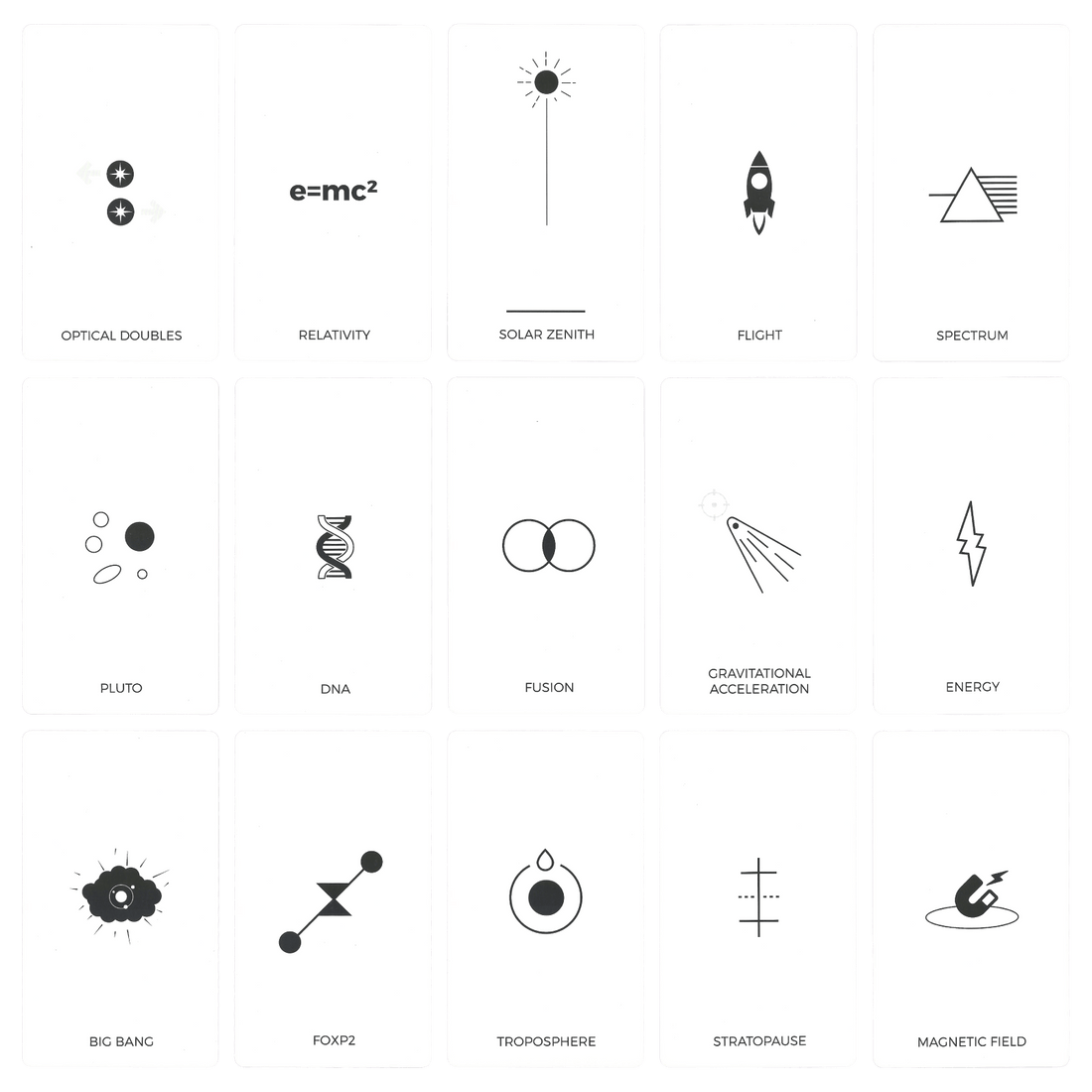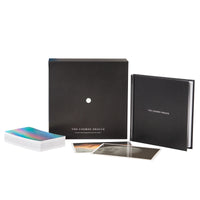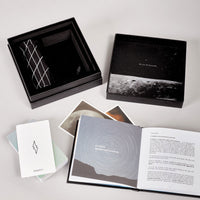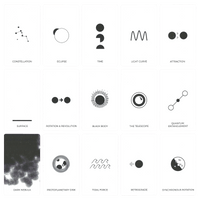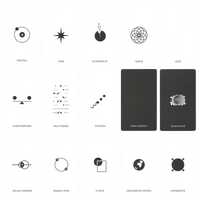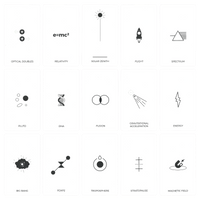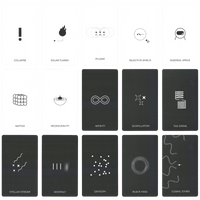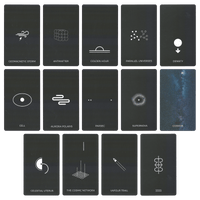 The current edition is the second edition. A one-of-a-kind oracle deck and divination tool designed to help you tap into and connect with your innate intuition. Speaking of the fusion of spirit and matter, the artist is compelled to find a balance between the spiritual world and the delicate touch of objects.
Through references to numerology, gemmotherapy, quantum theories, and Akashic Records, the artist reminds us to begin listening to the feelings and experiences we have to notice when the energy in objects we're connected to is changing.
In addition to the seventy-four holographic minimalistic astronomy cards, this set features a universe creation grid cloth, an elegant hardcover guidebook, and two postcards. A fabulous case houses all the contents beautifully.
Use this deck help you develop your intuition abilities, connect with the objects around you, and seek a true experience of the cosmos.
This inner journey is called: The Cosmos Oracle.
I would like to mention that, as much as holographic things are beautiful, there is a reason why all the back of the cards are like this. This is a frequency to connect with. Do you know what's interesting around rainbow or holographic energy? Let's take a deeper look at that together:
The integration and the disappearance of lines that instead of limiting, merge between each other.
This is a very powerful concept, since we are moving from the 3D all the way to the 5D. And what this really means is that instead of living in duality, we are starting to integrate and realize that there is no need to fight or choose between sides. Instead, we can merge and expand to reveal new things that are still hiding and waiting for our awareness to arise in the unknown.
So, you will find that The Cosmos Oracle is an intersection between astrophysics, philosophy, astronomy, spirituality and poetry among others, leading by example what I communicate with words.
This is also the reason why it is a luxury spiritual tool, because you don't need to choose between matter or spirit, awareness or enjoying the energy of money, but instead, you can merge all the things that you want in your life and forget about tags: The KEY is to integrate. Always. You will find that they are not saying different things, opposite things, but complementary. It is just another language.
Getting back to spirit, I decided to create The Cosmos Oracle because all my life I've been experiencing different types of messages that came to me, but I am not the only one and that is what this is all about too.
Hello there, I am Jea Parrinella and I am the creator of The Cosmos Oracle Deck. I am from Argentina, and my purpose in life was always very clear since I was a little child, because extra-sensorial/dimensional experiences always happened to me, but the same goal: the connection with the core frequency of the holographic reality.

STUNNING DESIGN AND AESTHETICS
A BEAUTIFUL HOLOGRAPHIC BACK TO THE CARDS
A COMPLETE GUIDEBOOK WITH ARTIST EXPLANATIONS FOR EVERY CARD
SHUFFLE-FRIENDLY, THICK CARD STOCK
Tuning into your core frequency
THE BEAUTY OF THE COSMOS
Being in the right state of mind to integrate and realize that there is no need to fight or choose sides. The merging and expanding of consciousness reveals hidden and unknown things that await our awareness.