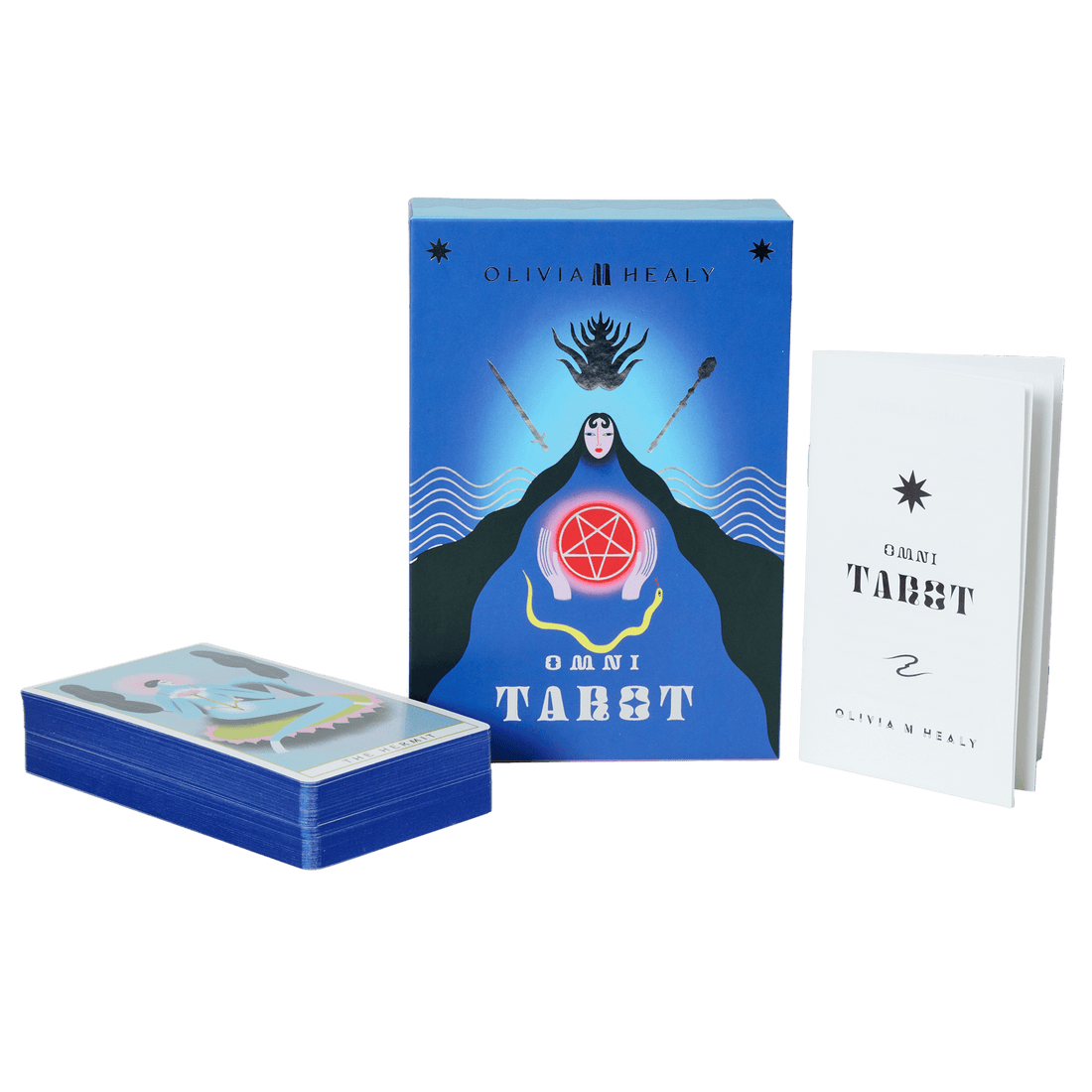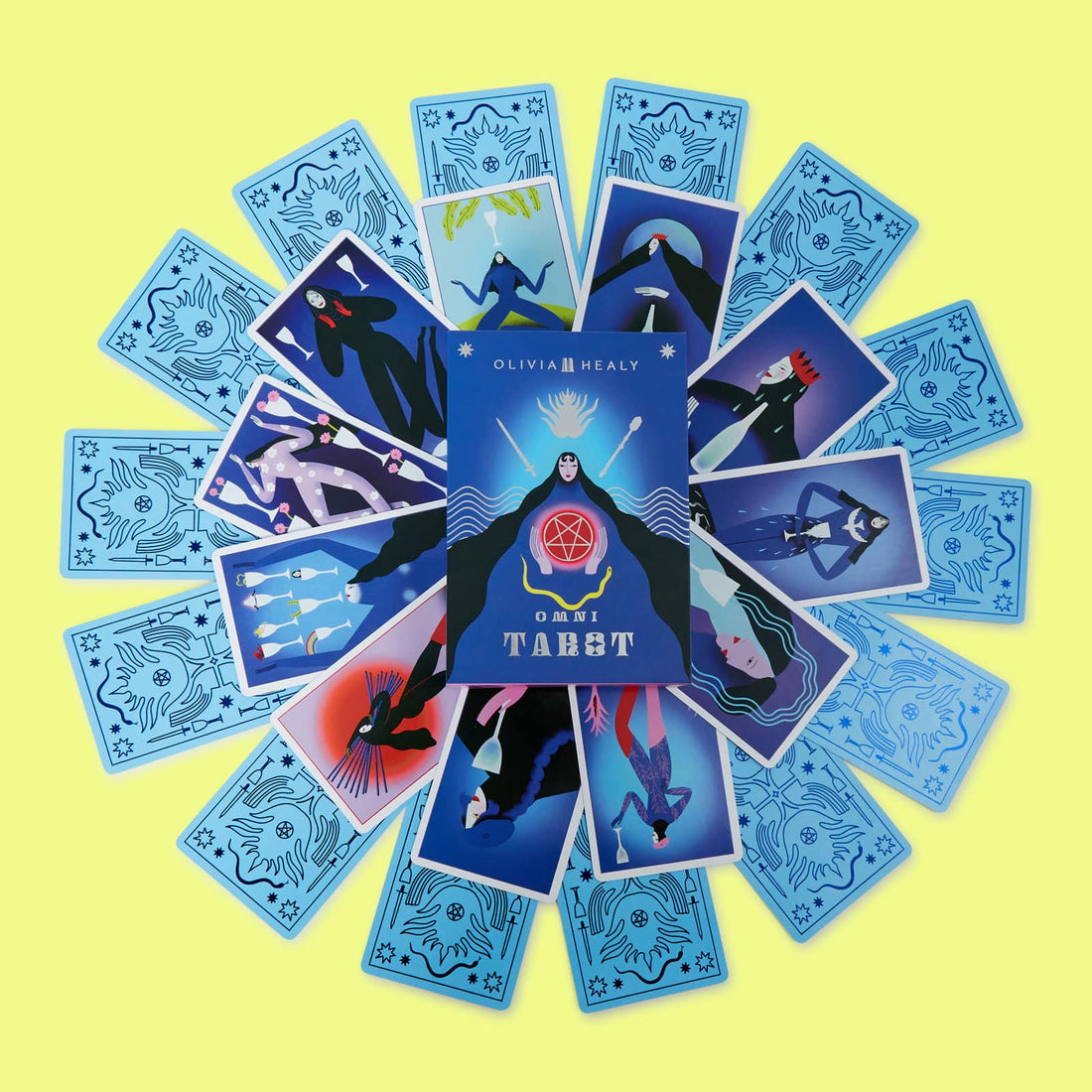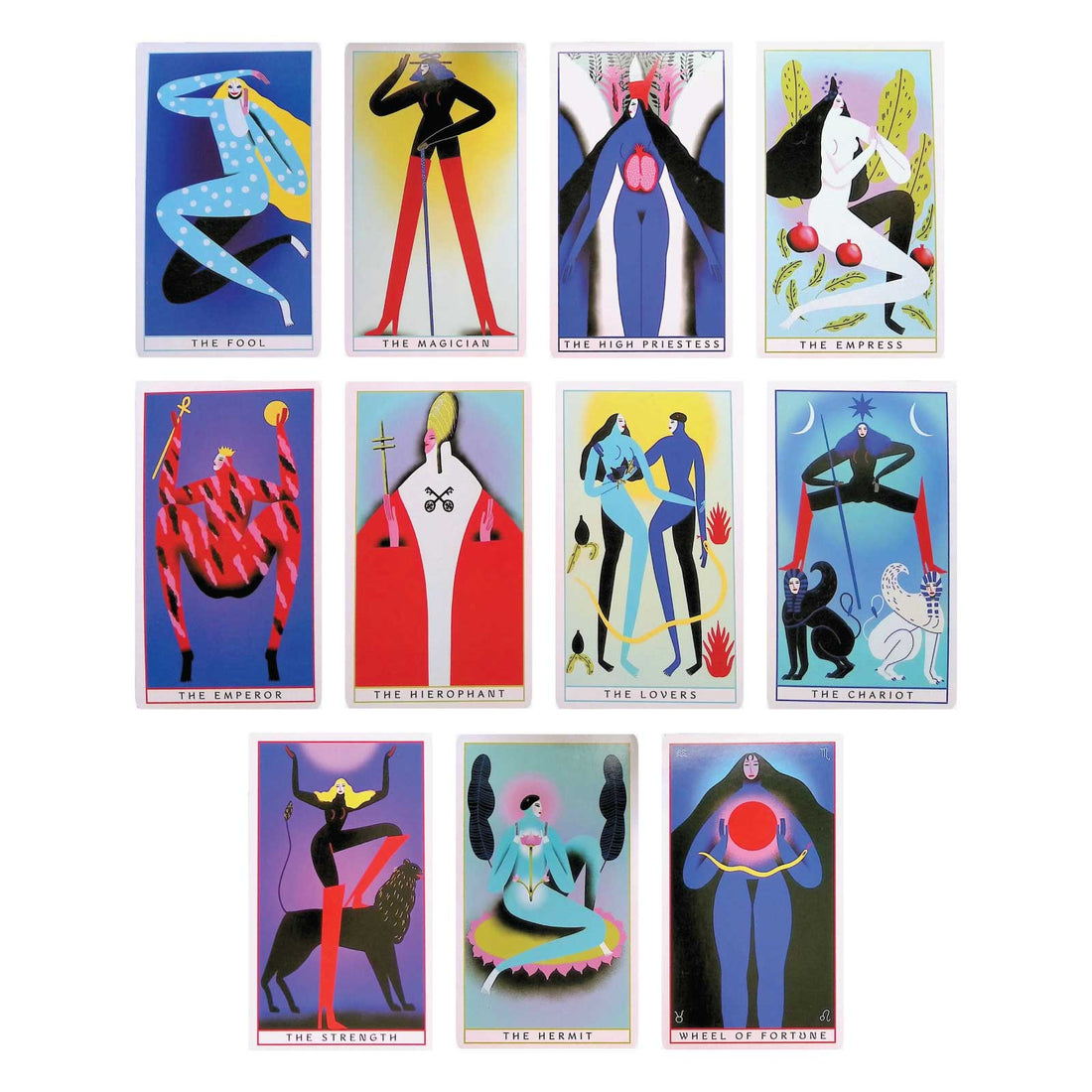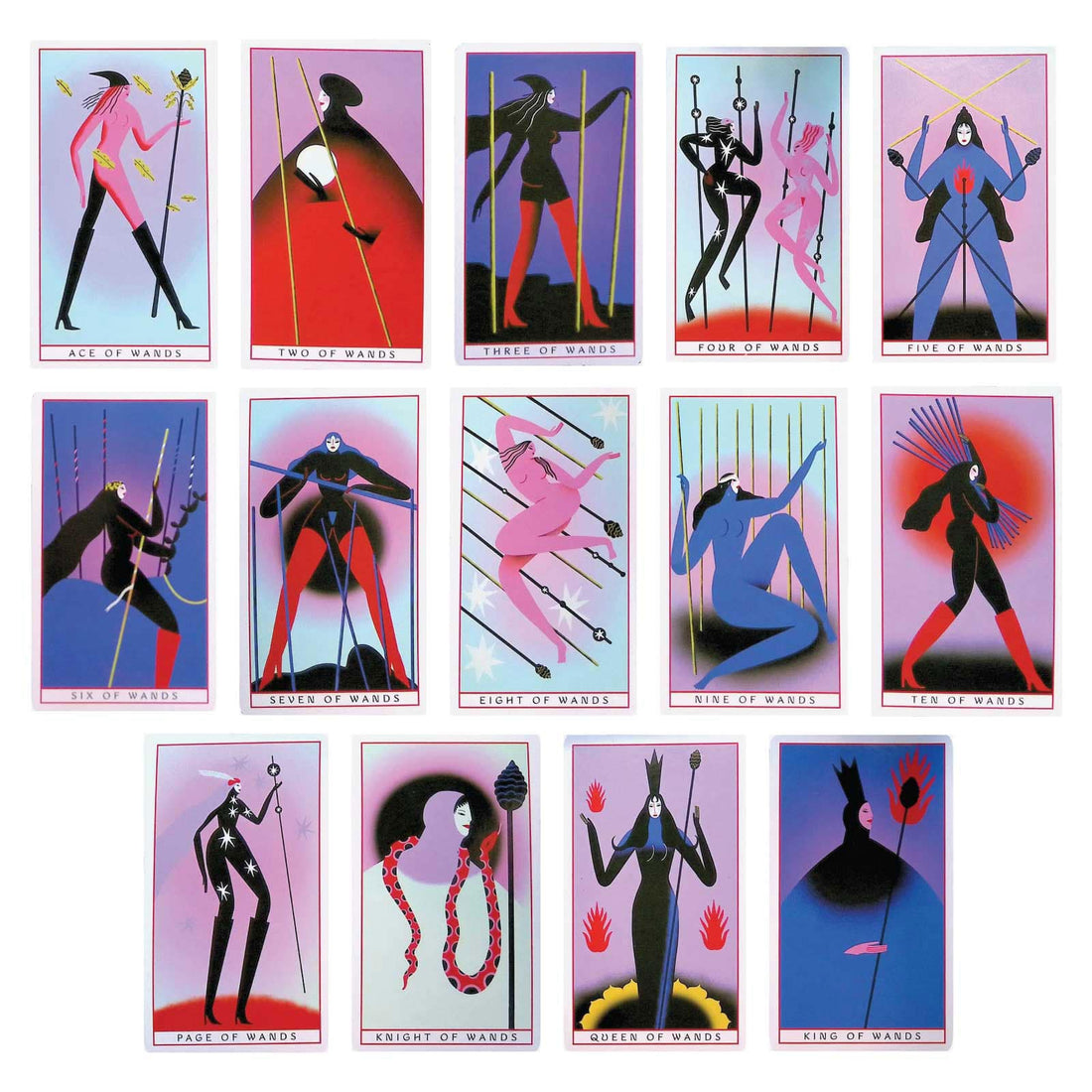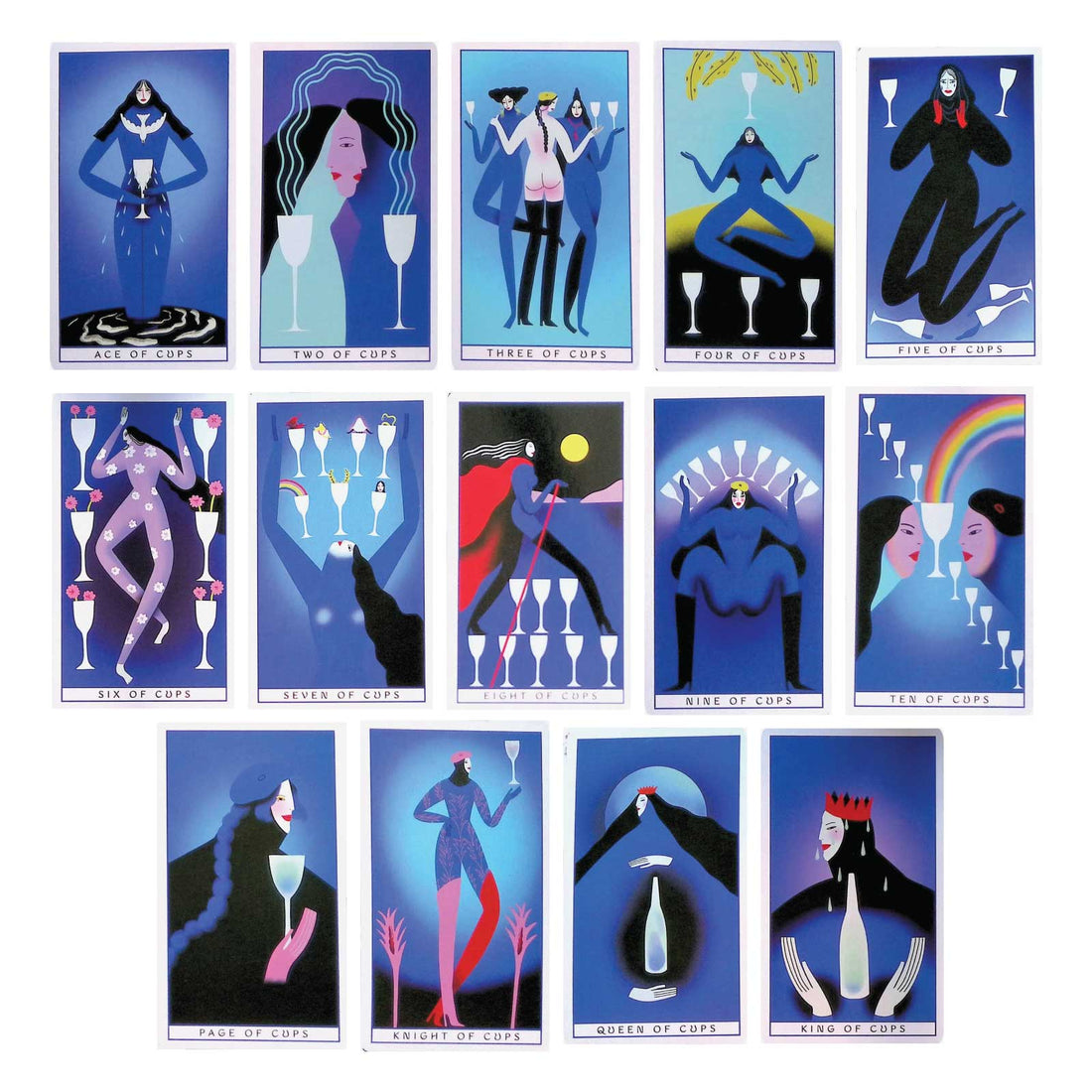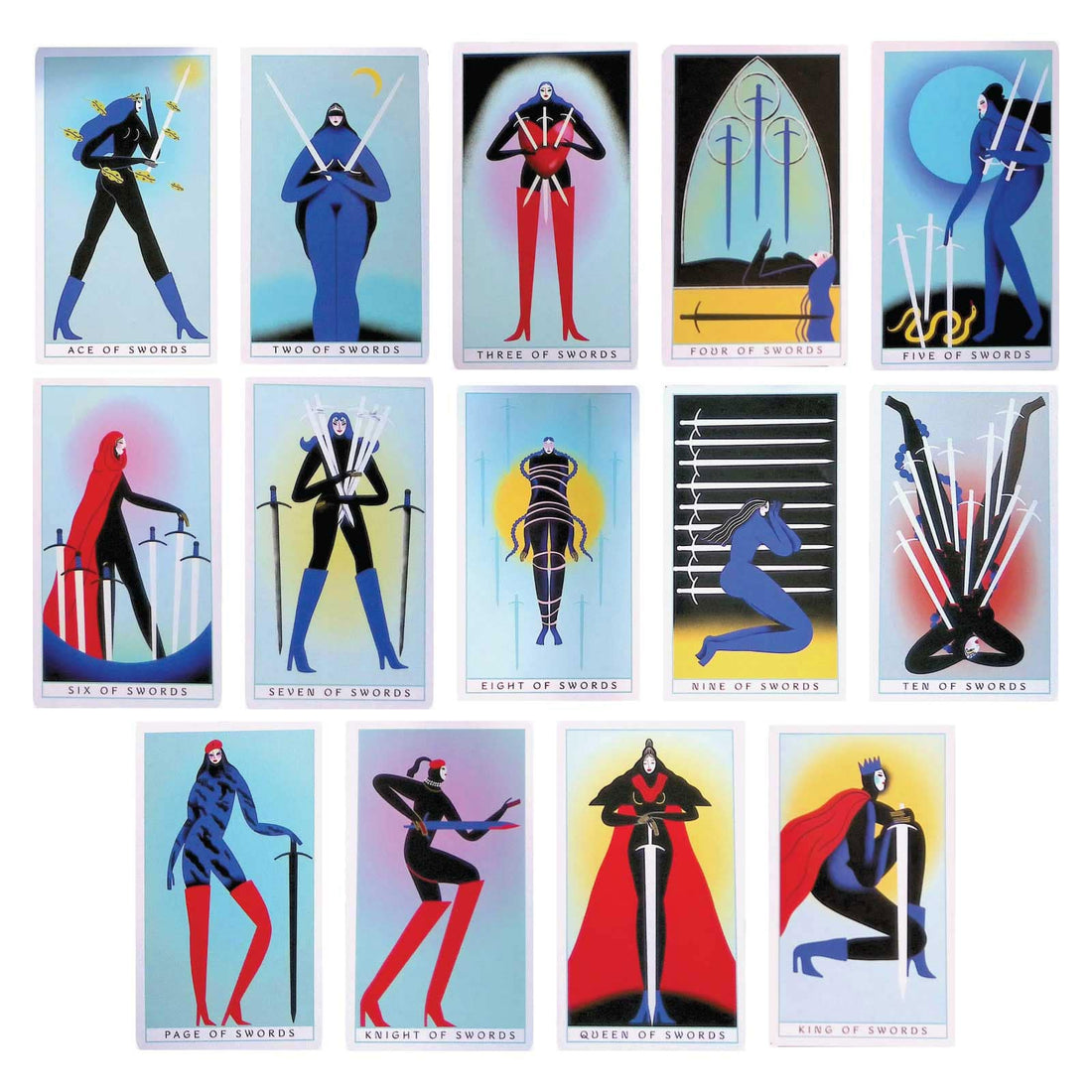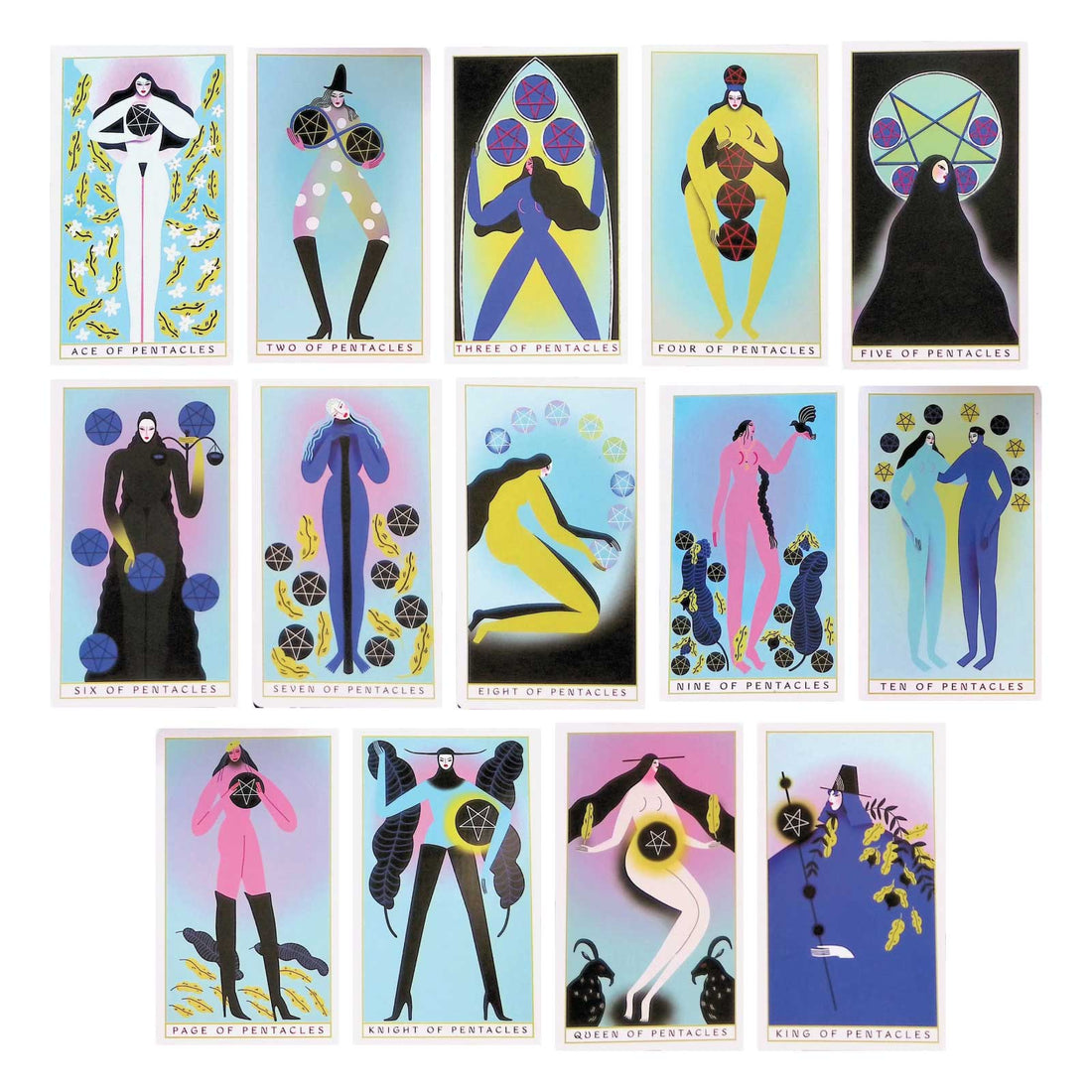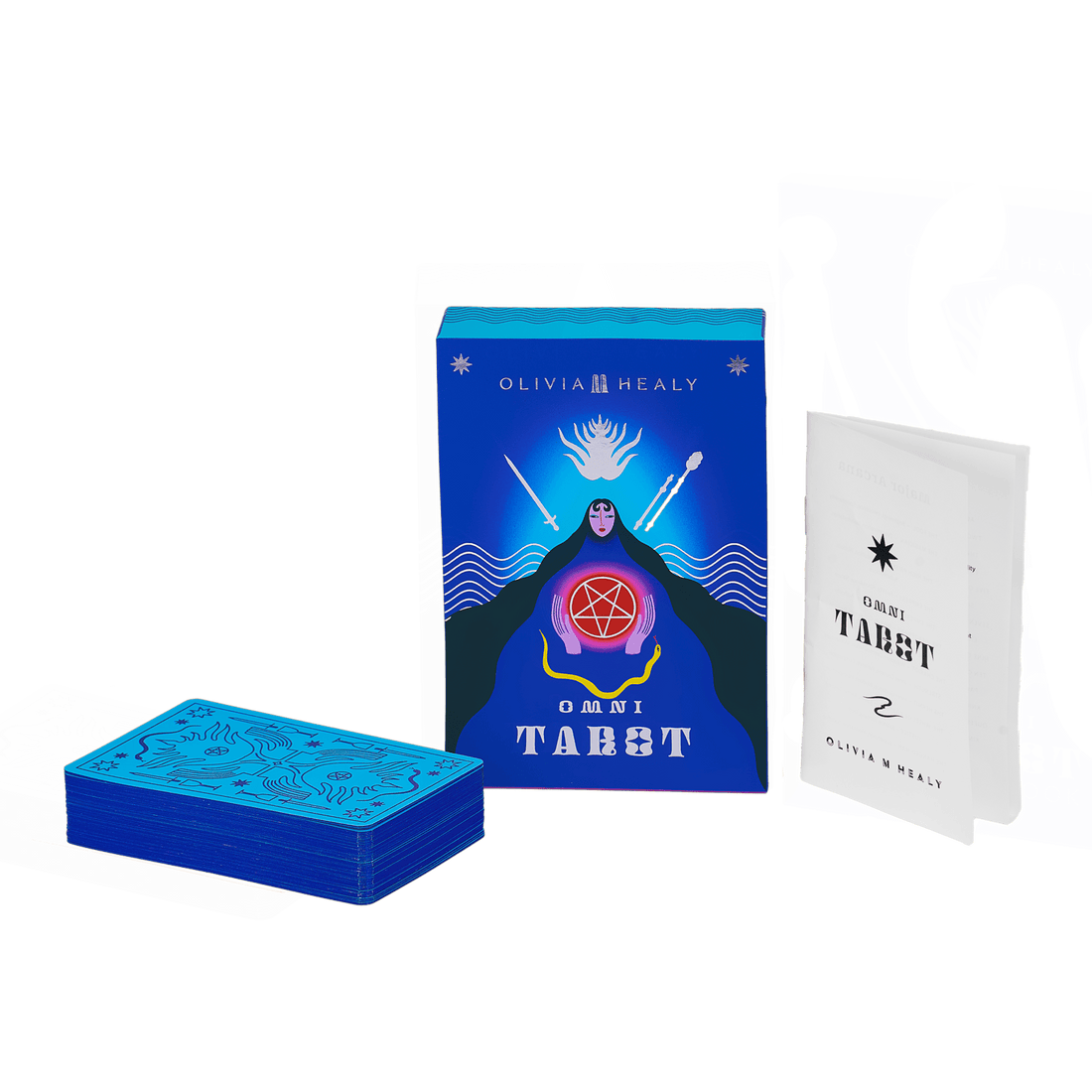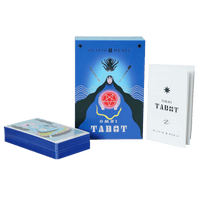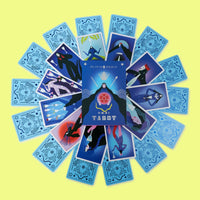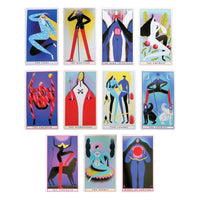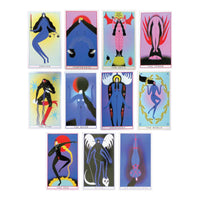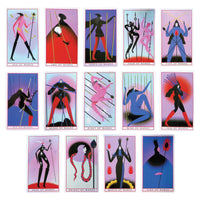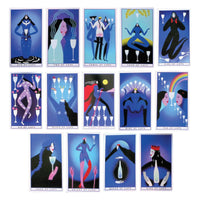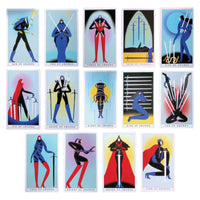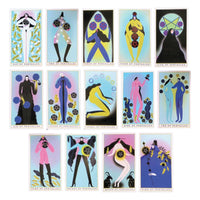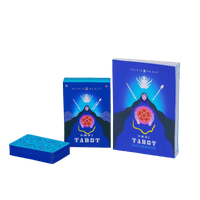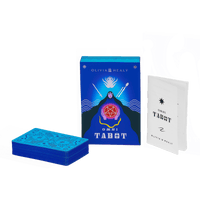 In this 78 card deck, modern and bold artwork and designs depict the occult Tarot in a contemporary way. The artist's aim is to empower feminine identities and explore the diversity of gender expression.
An indigo gilded edge and a light card stock make the cards easy to shuffle. There's a striking blue and indigo theme combined with silver details on the deck's box. Elegant matte two-piece heavyweight box features thumb cuts for a luxurious feel. A small booklet of card meanings is included in the box.
An optional comprehensive guidebook
 -- A perfect bound guidebook is available and will ship separately if you are a beginner or would like to learn more about this deck. In addition to a full color preview of each card, it provides possible meanings, equivalent elements, planets, and astrological signs for each card.
I am an illustrator creating bold figurative work that aims to empower feminine identities and the explore the diversity of gender expression. My Omni Tarot Deck is a modern take on tarot which draws from ancient and occult influences, as well as contemporary subcultures. The deck explores identity and self-discovery and our relationship to nature and the universe.

I first started researching and designing tarot cards back in 2016. I finished the first cards for the Omni Tarot in 2018 and got the chance to complete the deck during lockdown in 2020. Finally I am ready to share this deck with everyone who has been patiently following its creation and can't wait for you all to enjoy these cards.
STUNNING DESIGN AND AESTHETICS
BEAUTIFUL INDIGO GILDED EDGE ON EACH CARD
LUXURIOUS BOX WITH INTRICATE ARTWORK PROTECTS YOUR CARDS
BOOKLET INCLUDING KEYWORDS FOR EACH CARD
TAROT OF THE CONTEMPORARY ERA
Inspirational artwork and design emphasizes feminine identities and explores diversity of gender expression. Identity and self-discovery are explored, as well as our relationship to nature and the universe.