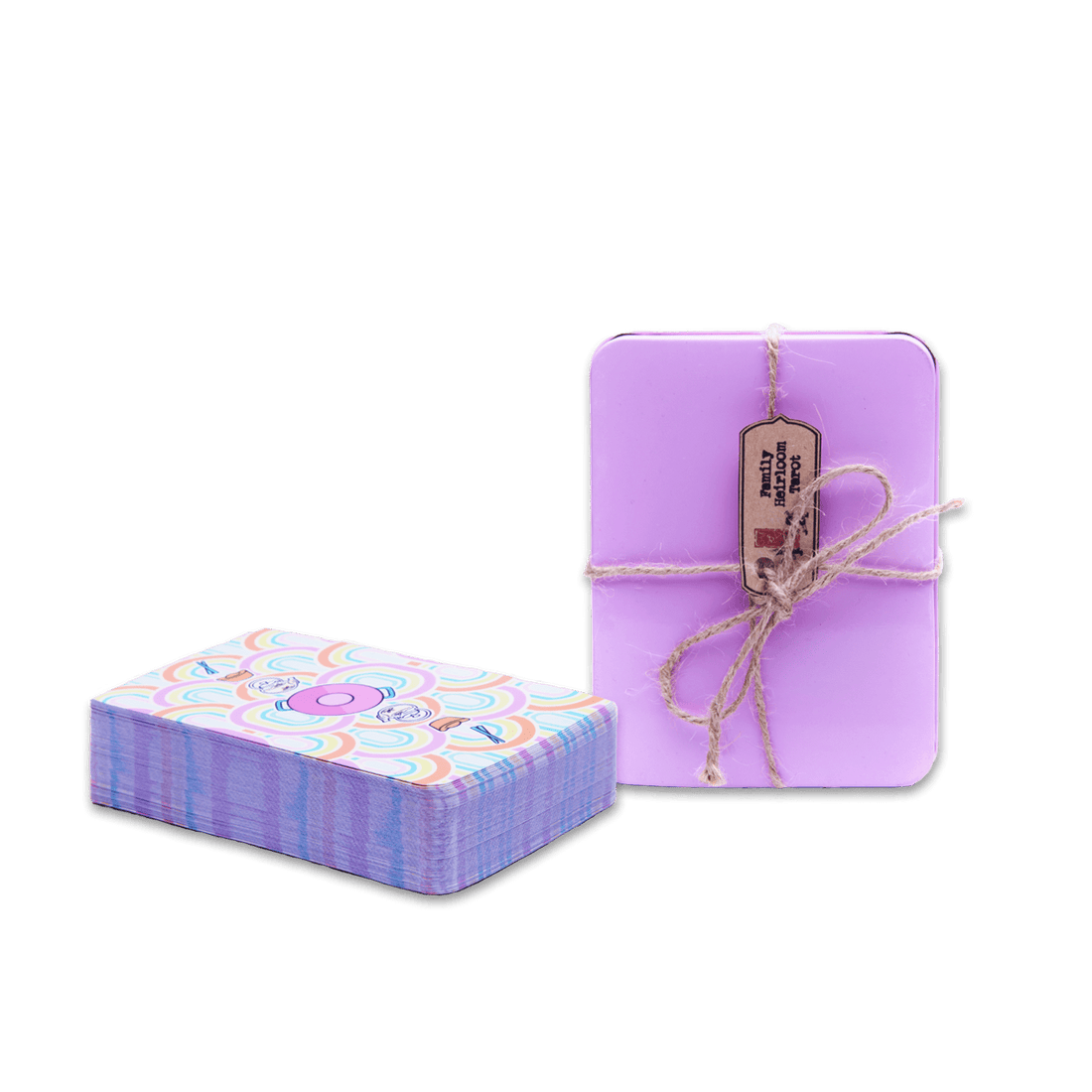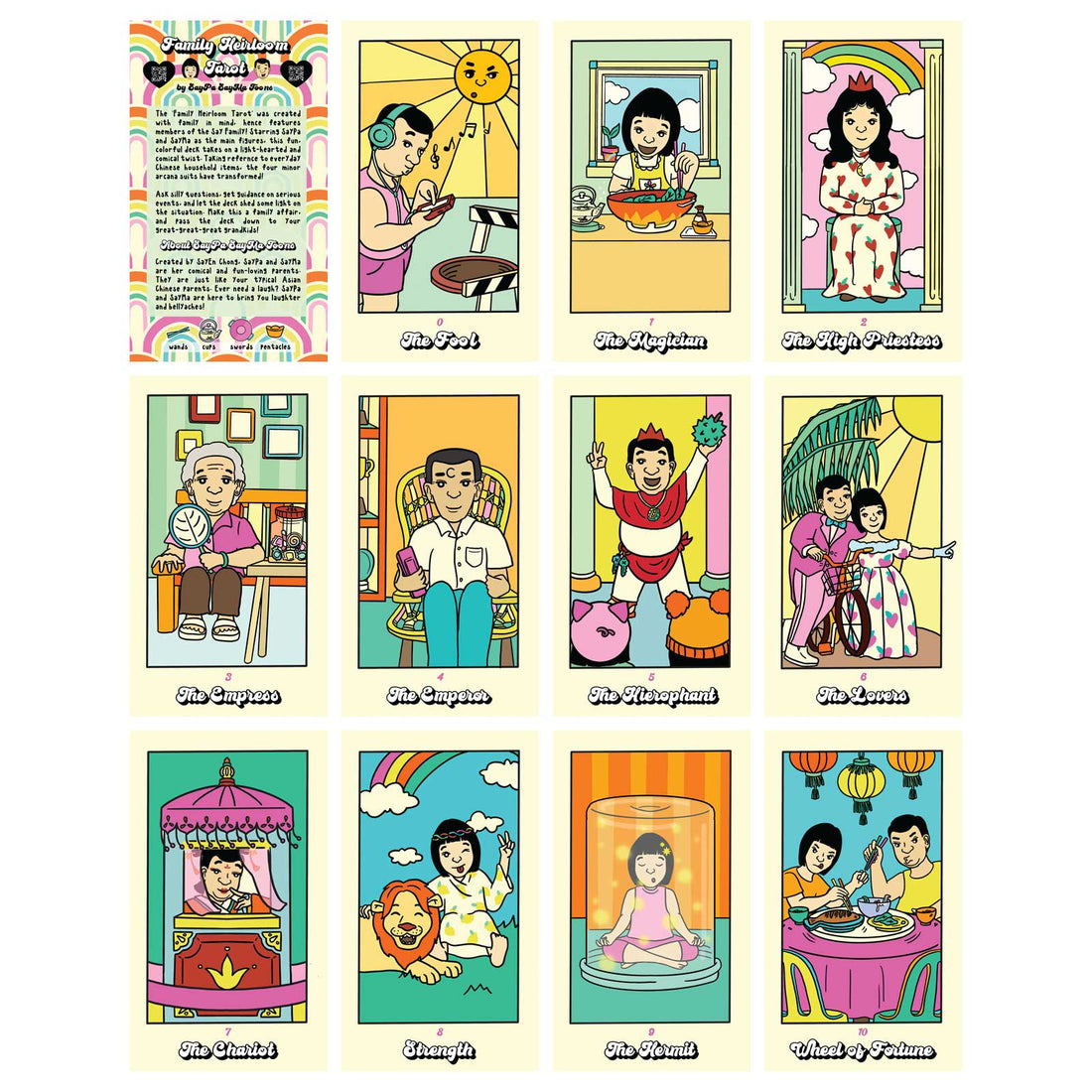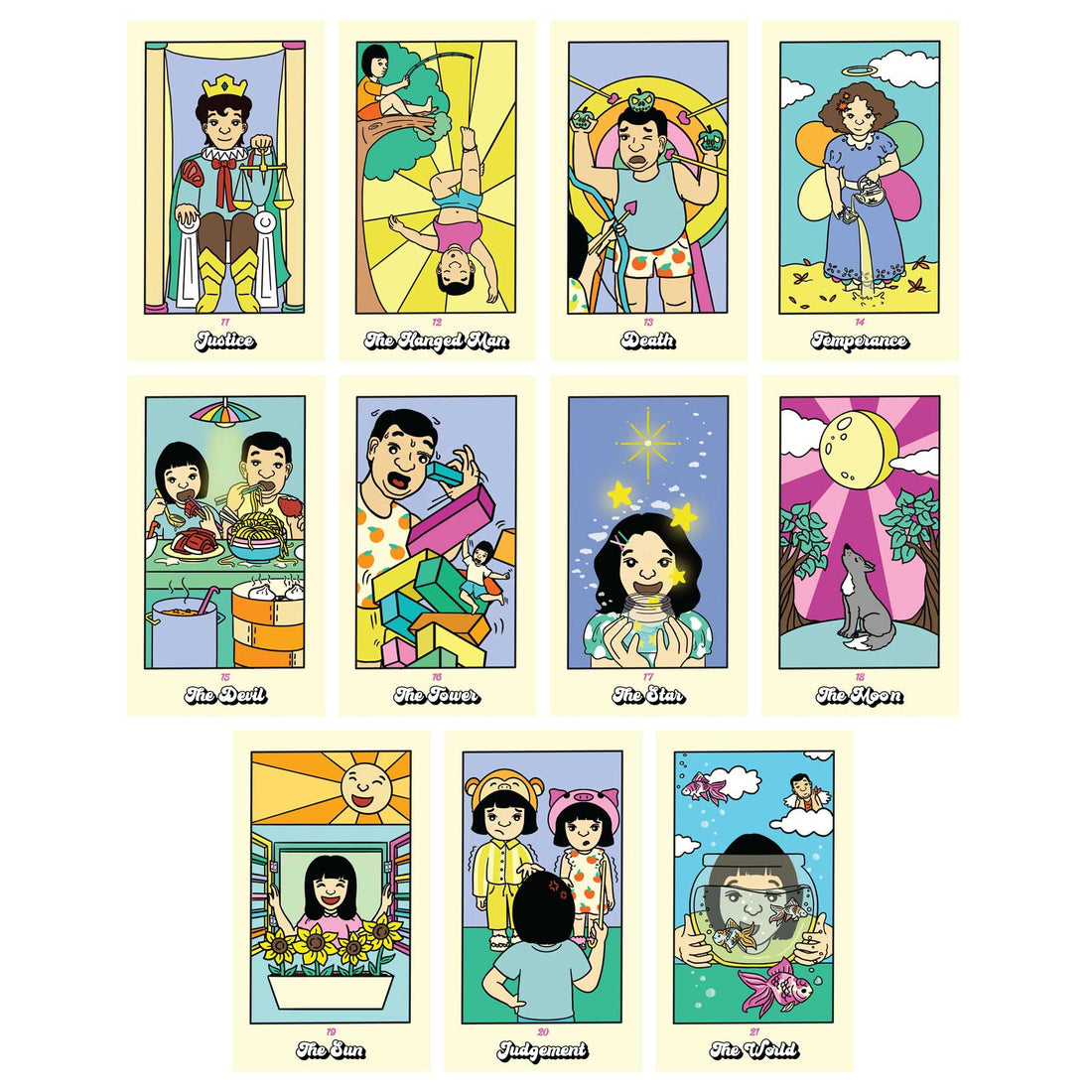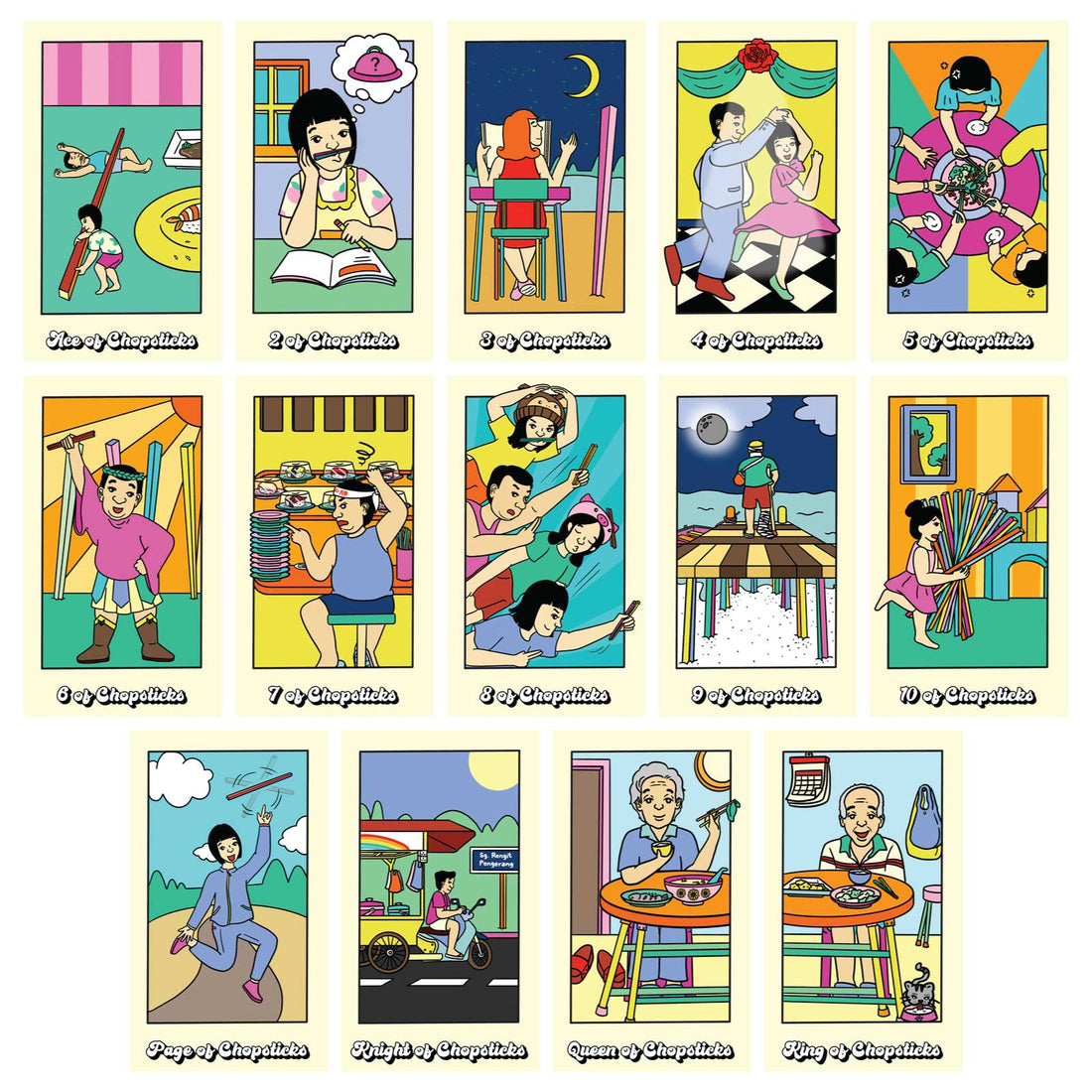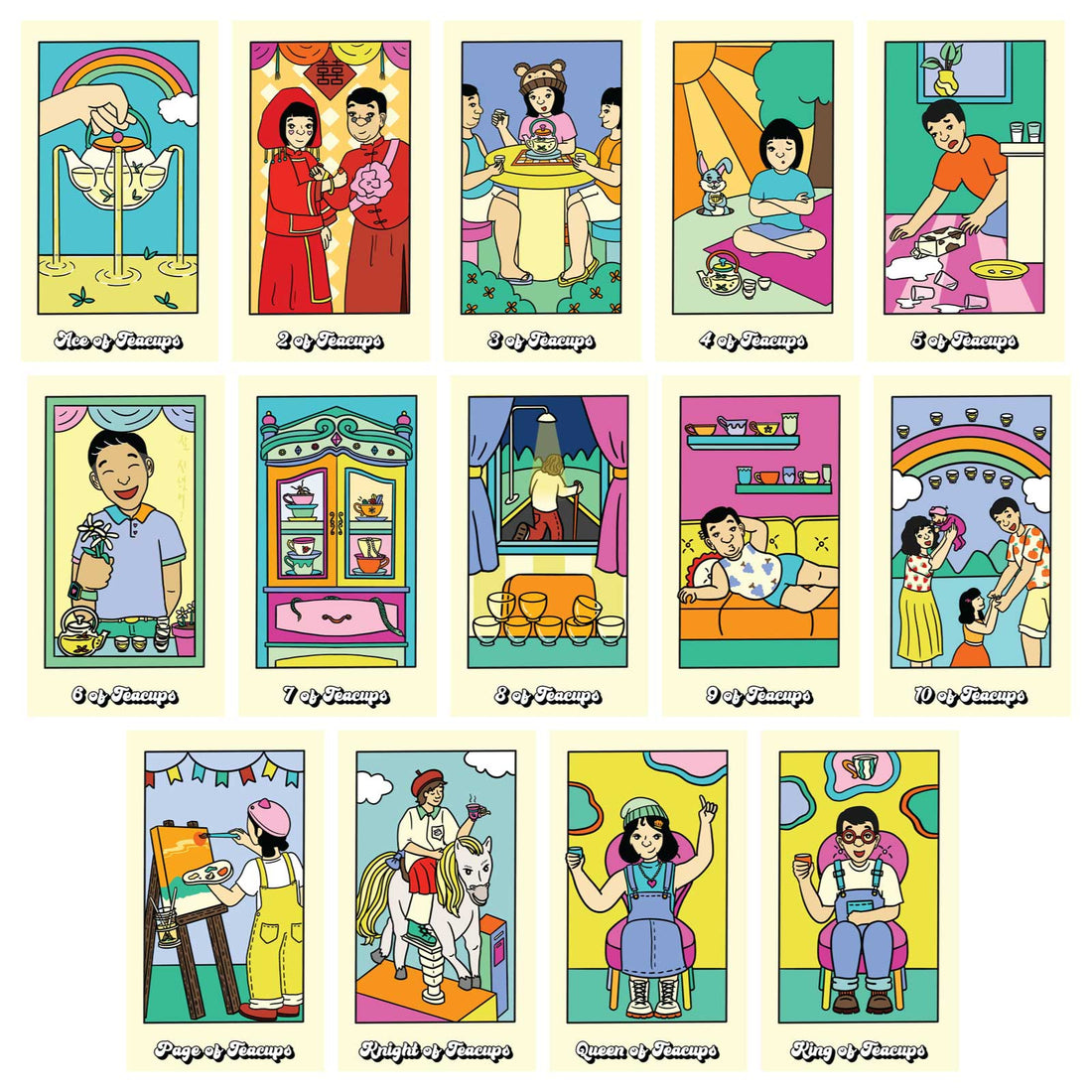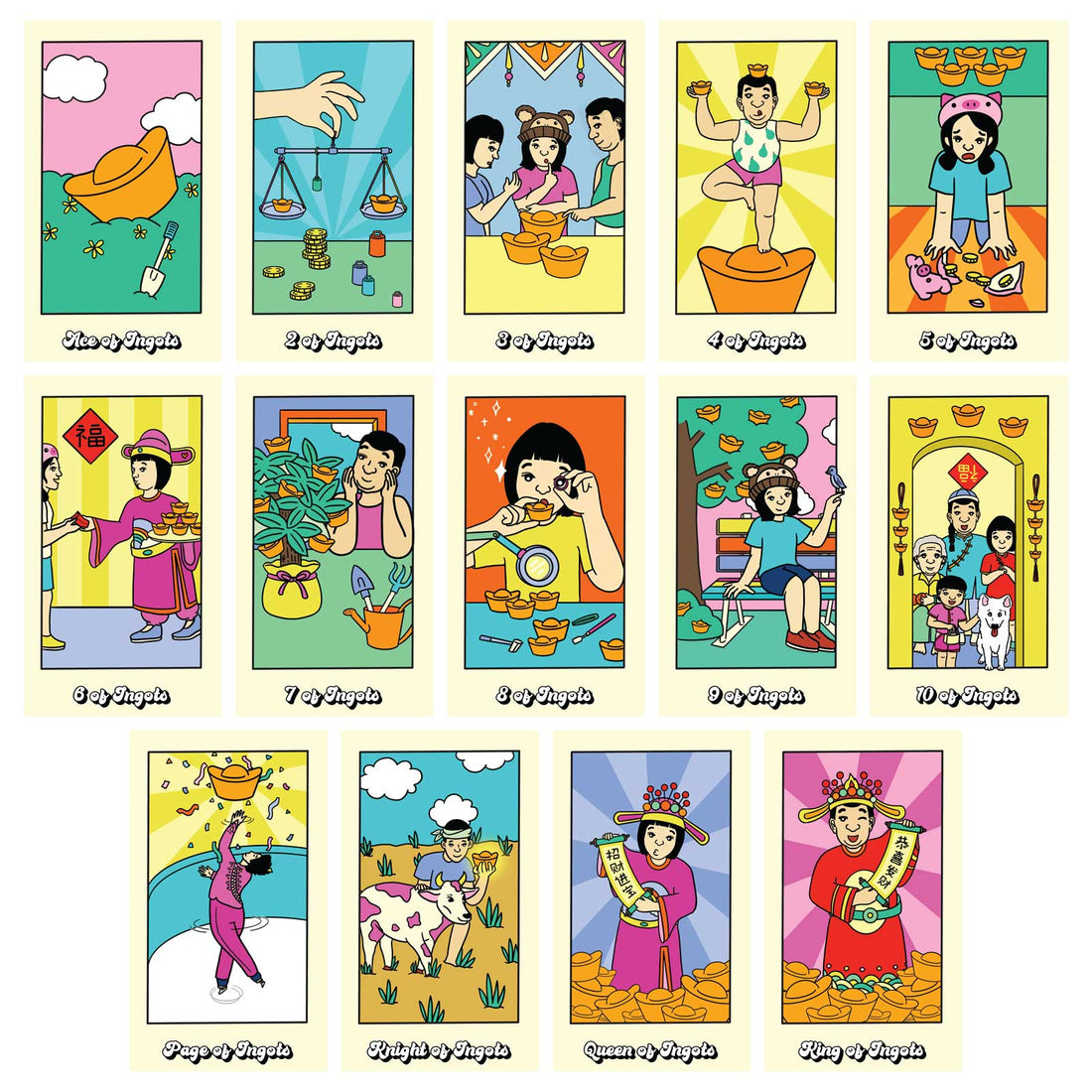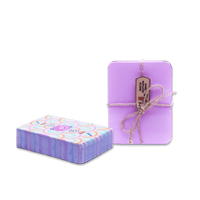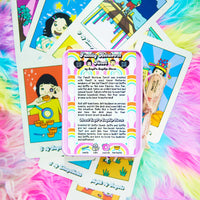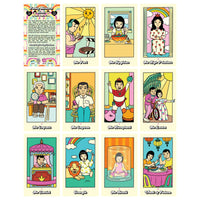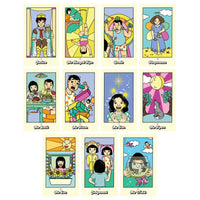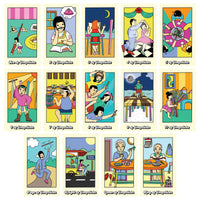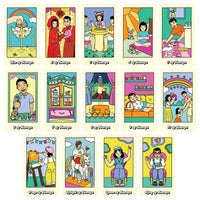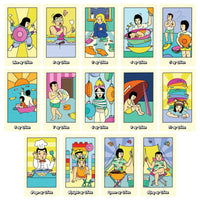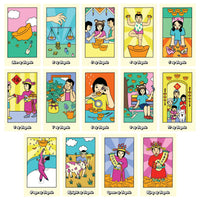 This colorful 78-card tarot deck makes a fun family deck. Designed by the creator Say En Chong, this deck takes inspiration from their fun loving parents who are the central theme of the deck. In the four minor arcana suits, you'll find references to everyday Chinese household items. Chopsticks - Wands, Teacups - Cups, Woks - Swords, Ingots - Pentacles.


In addition to getting guidance on critical life events, you can also have some fun by asking lighthearted questions.
The 'Family Heirloom Tarot' was created with family in mind, hence features members of the Say Family! Starring SayPa and SayMa as the main figures, this fun, colorful deck takes on a light-hearted and comical twist. Taking reference to everyday Chinese household items, the four minor arcana suits have transformed!

Ask silly questions, get guidance on serious events, and let the deck shed some light on the situation. Make this a family affair, and pass the deck down to your great-great-great grandkids!
SayEn Chong, the artist behind SayPa SayMa Toons, is based in Singapore. The quirky and fun-loving personalities of her parents, as well as her culture and heritage, inspire her.