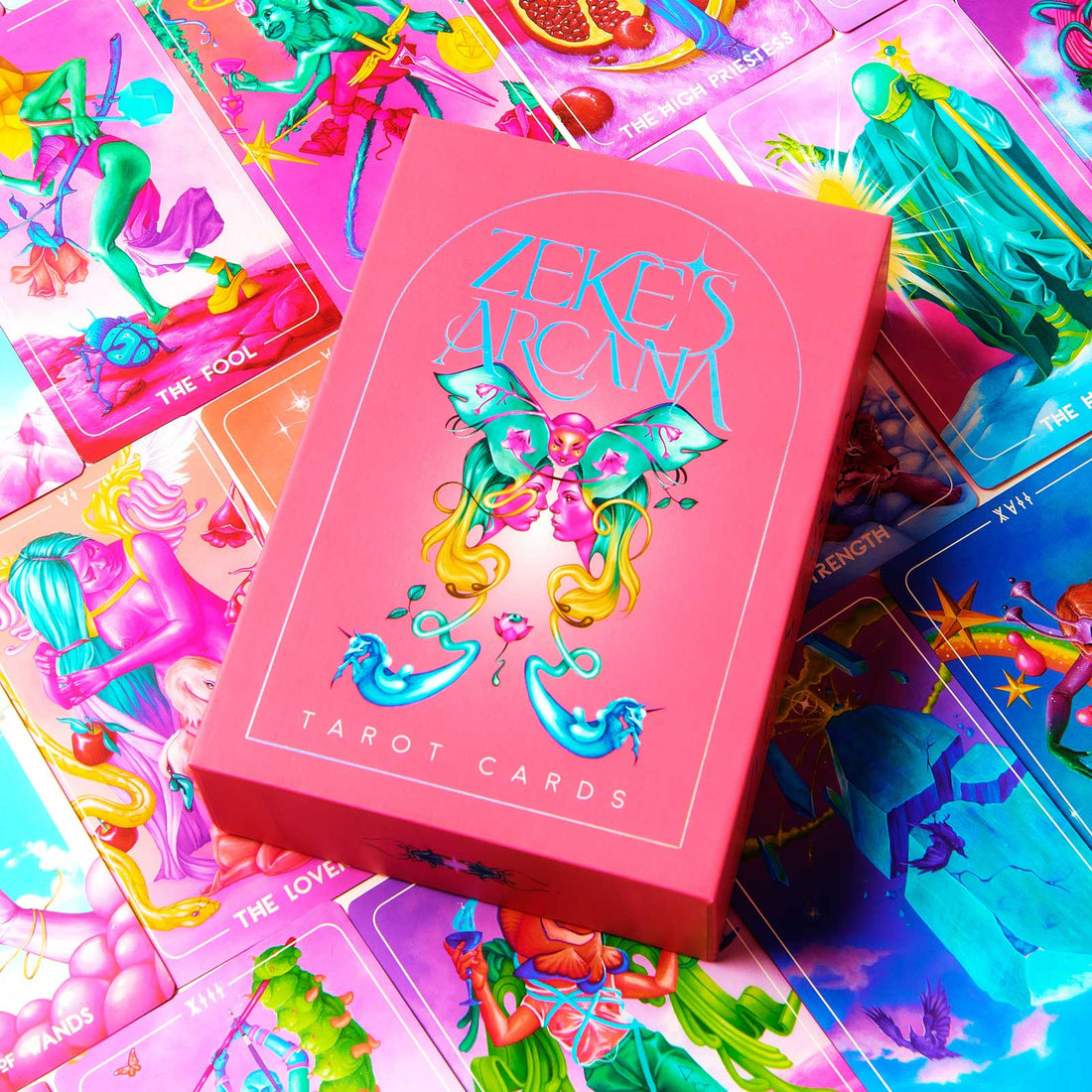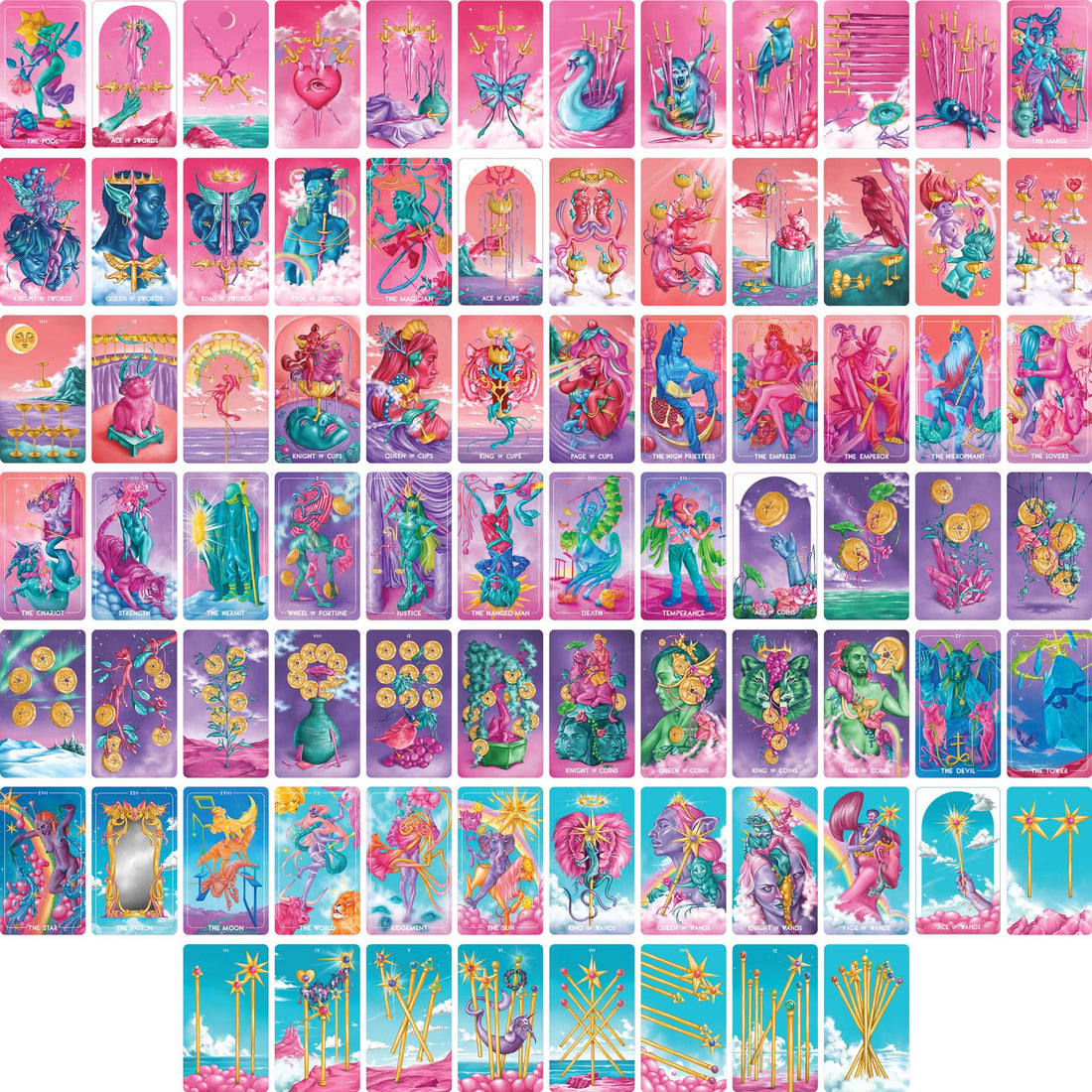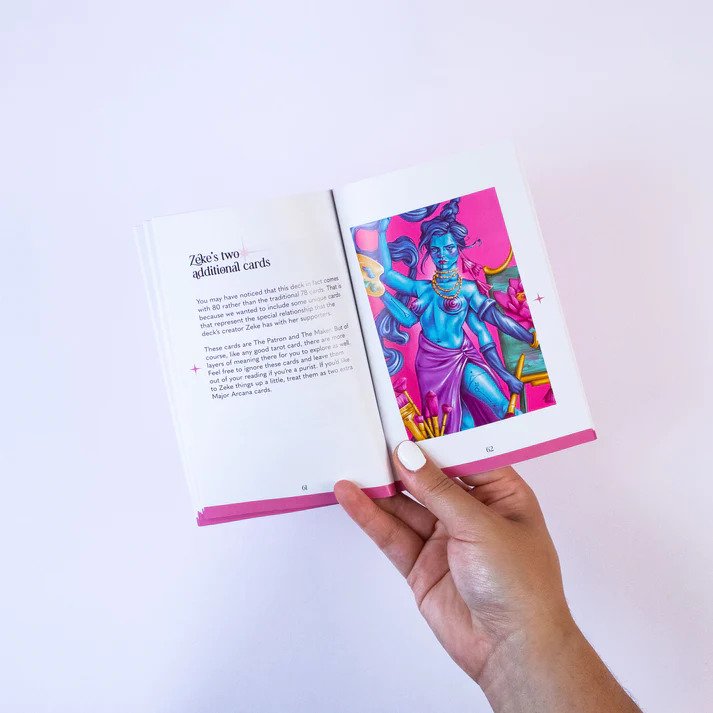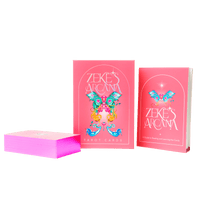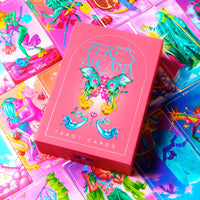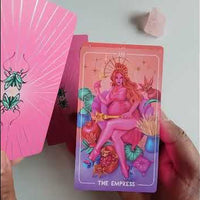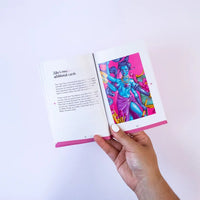 The stunningly beautiful indie tarot deck by Australian artist Julia Rich. The deck is a true masterpiece, inspired by Julia's personal growth as an artist and person. With each card painstakingly crafted to convey a sense of ethereal wonder and beauty, this deck is unlike any other.
Now available: Get yours with a pouch!

Working on this deck pushed Julia to new artistic heights, exposing her to different cultures, connections throughout history, and how symbolism transcends borders. A deck with a global ethos, regardless of backgrounds or beliefs, was her goal.

The result is a truly remarkable Tarot deck that is both visually stunning and spiritually enlightening. This deck is "unapologetically pink and feminine," Julia explains in our exclusive interview.

Read this deck for some cosmic badass vibes that still adhere to the traditional Tarot system. This deck is a must-have for anyone who loves beauty, symbolism, and personal growth. The guidebook is truly unique. In this book, each major arcana card explanation is preceded by an attention-grabbing comic story. It's perfect for beginners.

Zeke's Arcana contains everything you need to start reading the tarot: a unique guide book, the familiar 78 card deck, plus two totally new cards that were created just for this edition.
Zeke's Lunchbox is a pseudonym for Melbourne, Australia based artist Julia Rich. Best known for her weird creatures and otherworldly women, her work is often described as strange, unearthly and prismatic.
STUNNING DESIGN AND AESTHETICS
SHUFFLE-FRIENDLY, THICK CARD STOCK
GILDED SHINNY PINK EDGES ON EACH CARD
A COMPLETE GUIDEBOOK WITH ARTIST EXPLANATIONS FOR EVERY CARD
Enter a vibrant, nostalgic world with Zeke's Arcana
Immerse yourself in the otherworld with mystic, colorful joy. The artist's use of imagination while remaining within bounds and being unreal about expression is truly impressive.