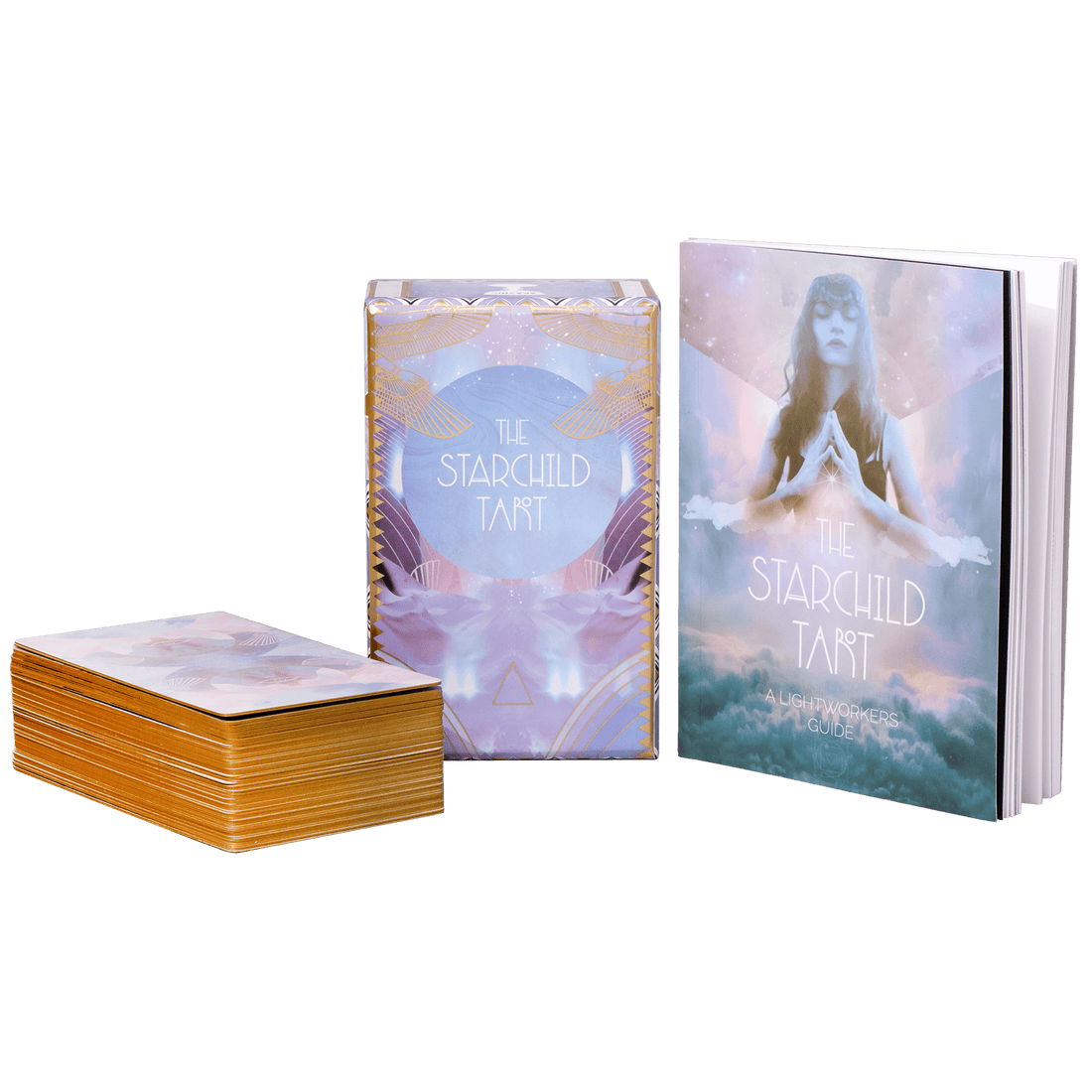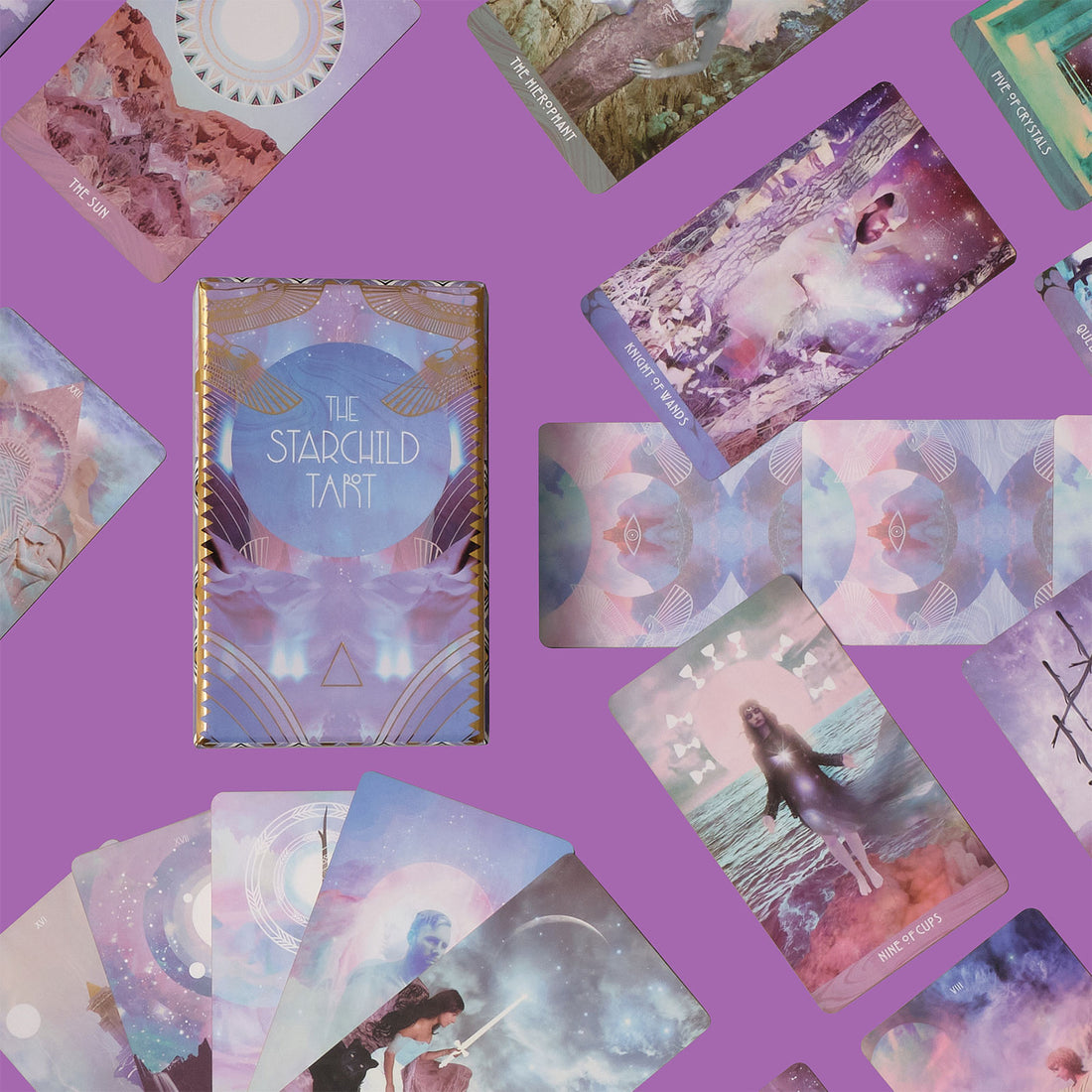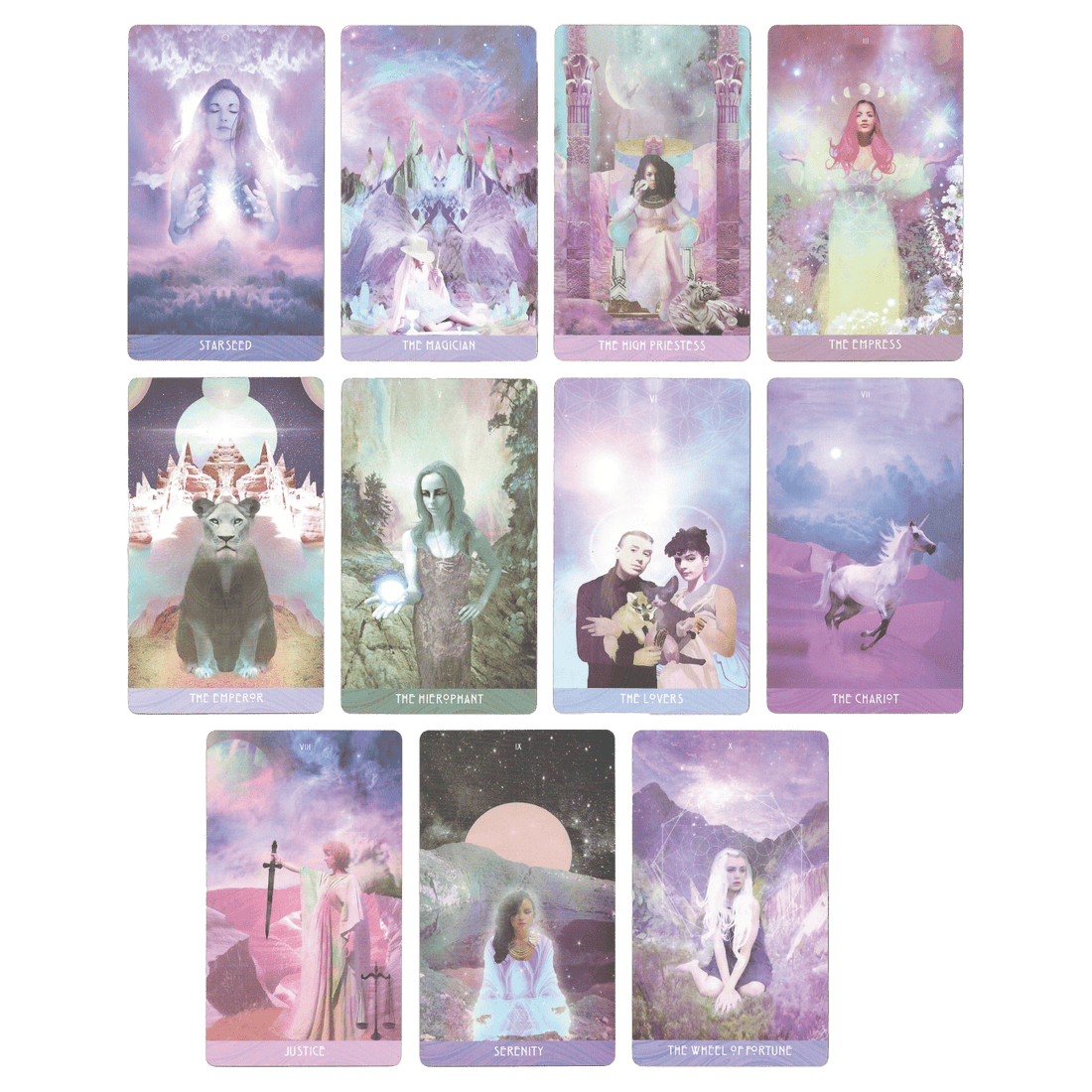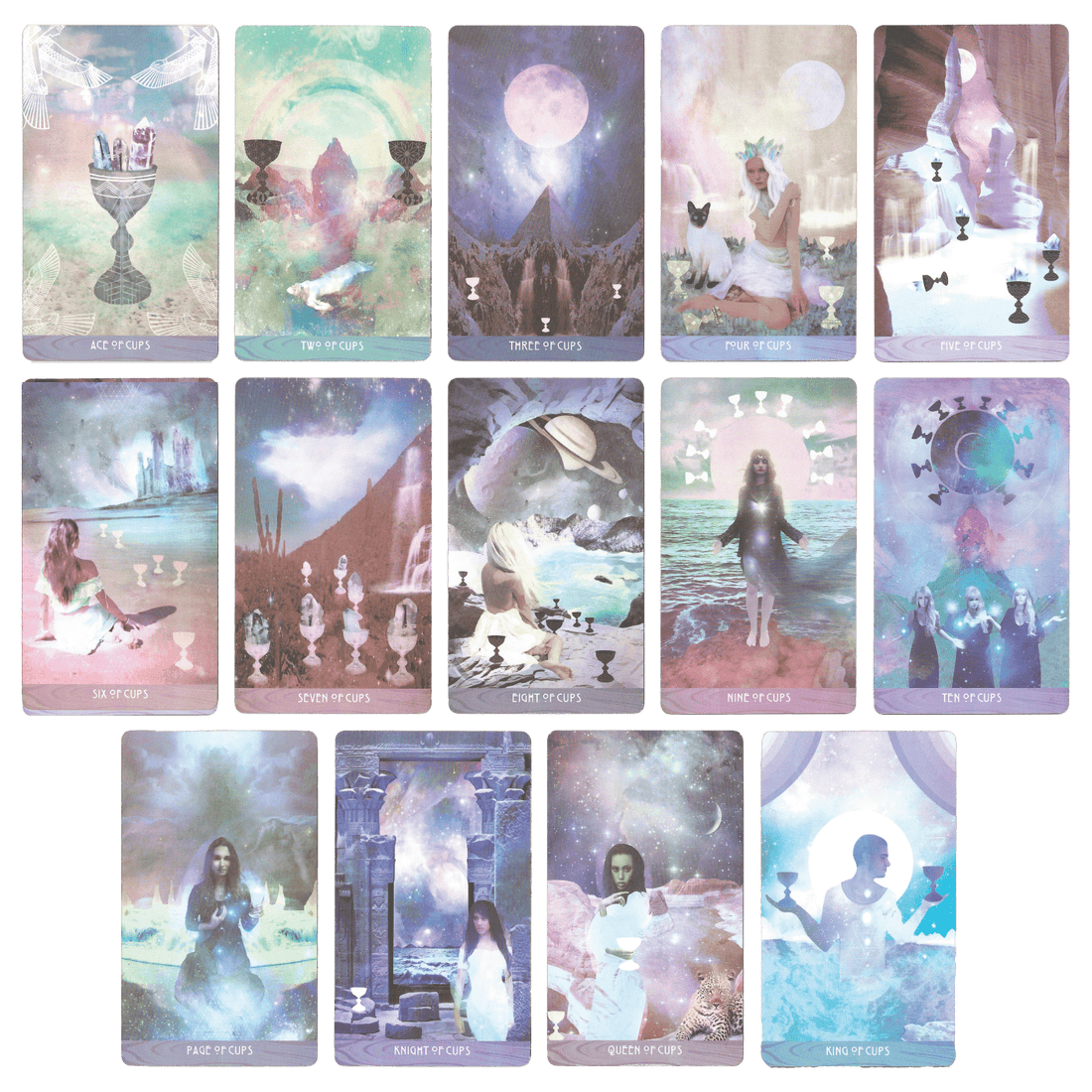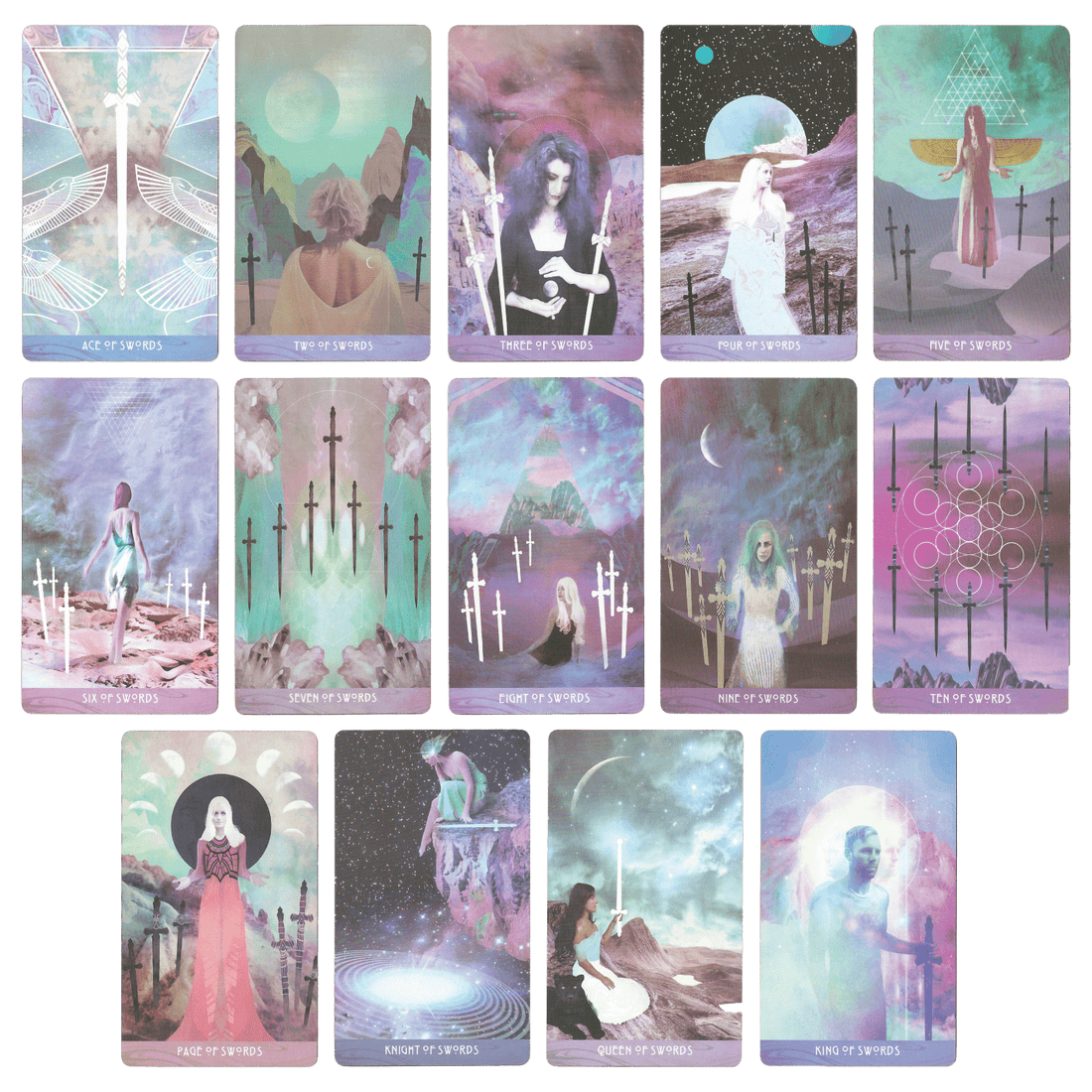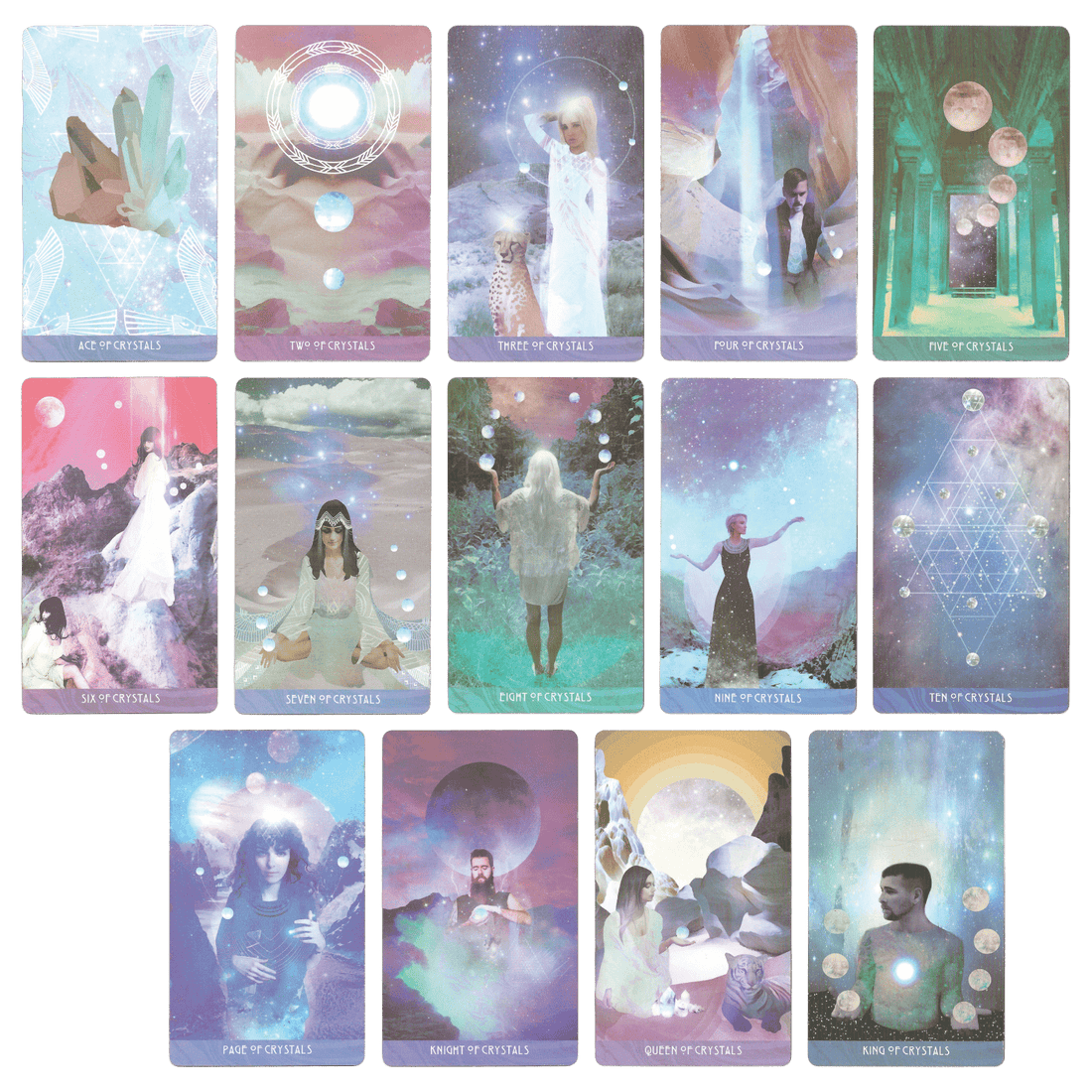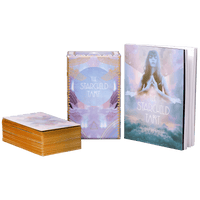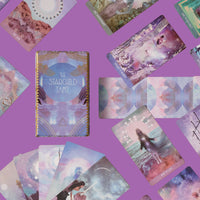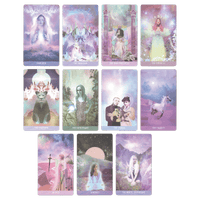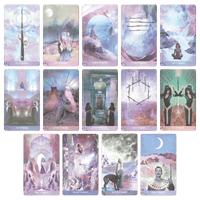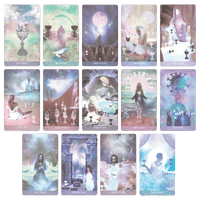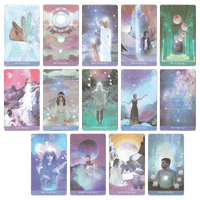 The Starchild Tarot Akashic
Featuring the sky blue color, Akasha (meaning the sky in Sanskrit), the deck has a lot to offer when it comes to connecting with your higher self, healing, and providing additional guidance to help you build and maintain a Tarot journal. A new Major Arcana card, The Akashic Records, is included in this edition, bringing the total number of Major Arcana cards to 23, numbered 0 through 22. Additional spiritual keys are provided for the major arcana cards such as the chakra system, gemstones, astrology, guides, and symbols. This will enable you to meditate and take a deeper dive into the interpretations of the cards. The 56 Minor arcana cards are divided into the four suits: Crystals, Swords, Wands and Cups. Tap into the lighter side of day-to-day life with the minor arcana cards.
Read this deck to access the Akashic records, the manifest of the universe. Take a meditative and self-reflective journey that will help you discover who you truly are and the illumination within you. Gain the right direction and guidance by reading the detailed 170 page guidebook.
OTHER TAROT DECKS BY ARTIST
THE STARCHILD TAROT - ROSE OR CLASSIC
Oracle deck:
Traveling to distant vistas and worlds of the imagination, The Starchild Tarot is a tribute to the medicine and magic that evolves through self-reflection and meditation. Inspired by sacred symbology, The Akasha, and the fabric of our universe, each card functions as a tiny gateway into new worlds and insights for you to explore.

This final Starchild deck represents the culmination of many years of paintings, illustrations, photography and design, and offers a unique window into the world of the Tarot.
Each deck includes:

-79 cards - including the Major Arcana, and Minor Arcana of the four suits (Wands, Crystals (pentacles), Swords, Cups).
-4.75" x 2.75" inch cards with borderless graphics.
-An array of colorfully rendered images, incorporating a mixture of photographic elements and hand illustrated designs and paintings.
-A sturdy two piece box with gold embossed details.
-400 GSM card stock with a satin matte finish.
-Antique-style gold matte gilding.

STUNNING DESIGN AND AESTHETICS
MATTE GOLD EDGE ON EVERY CARD
A COMPLETE GUIDEBOOK WITH ARTIST EXPLANATIONS FOR EVERY CARD
SHUFFLE-FRIENDLY, THICK CARD STOCK
An infinite source of collective knowledge
In Sanskrit, Akasha means ether or the universe. Danielle Noel's inspiration comes from the Akashic Records, an infinite etheric repository of the universal consciousness which constantly updates and changes with new information. You can explore new worlds with each card. With this highly sophisticated tarot deck, you can connect with your higher self, heal, and unlock your intuition with Tarot journal ideas, spreads, and templates. Major arcana cards are highly important in any reading. Listen to your intuition when dealing with the minor arcana cards.