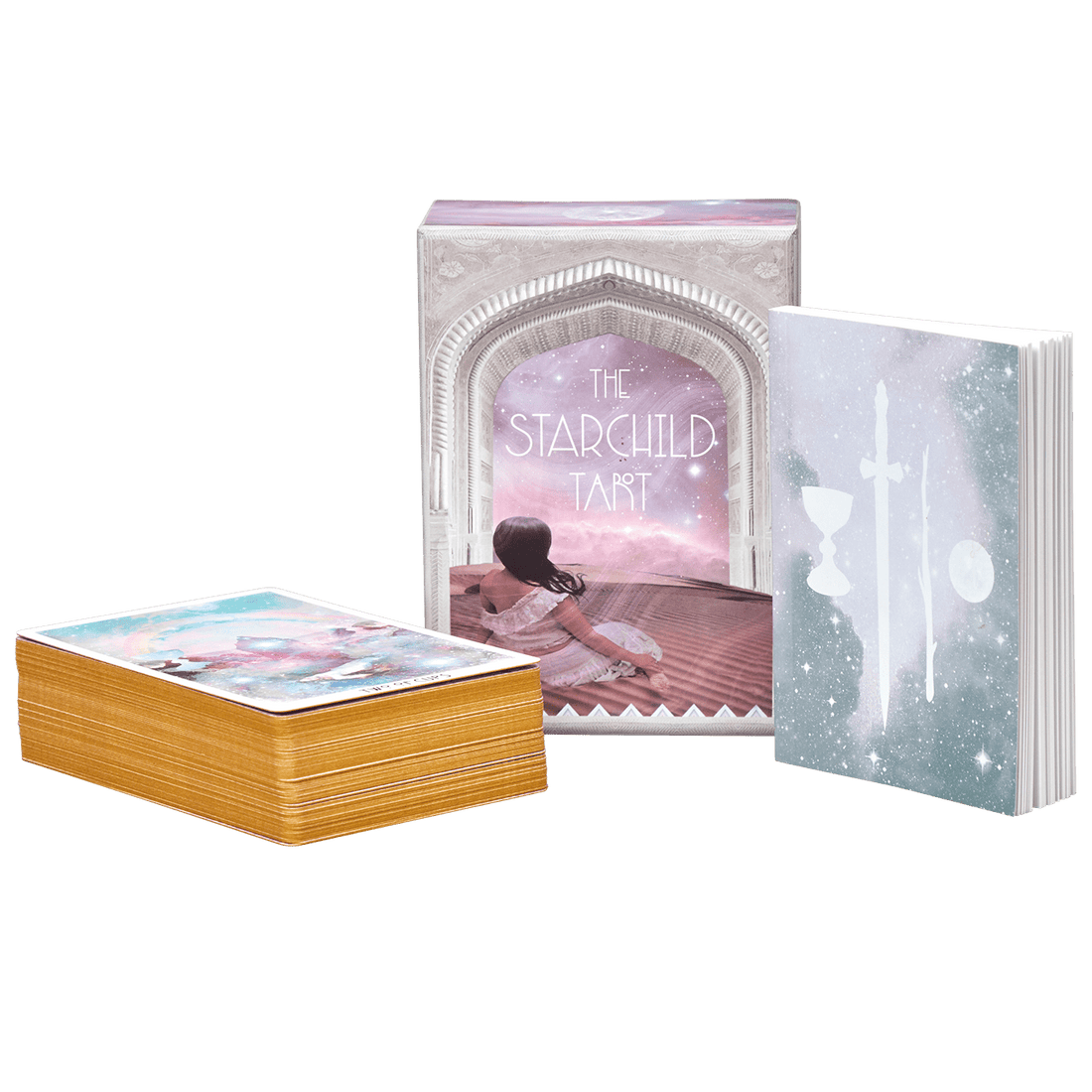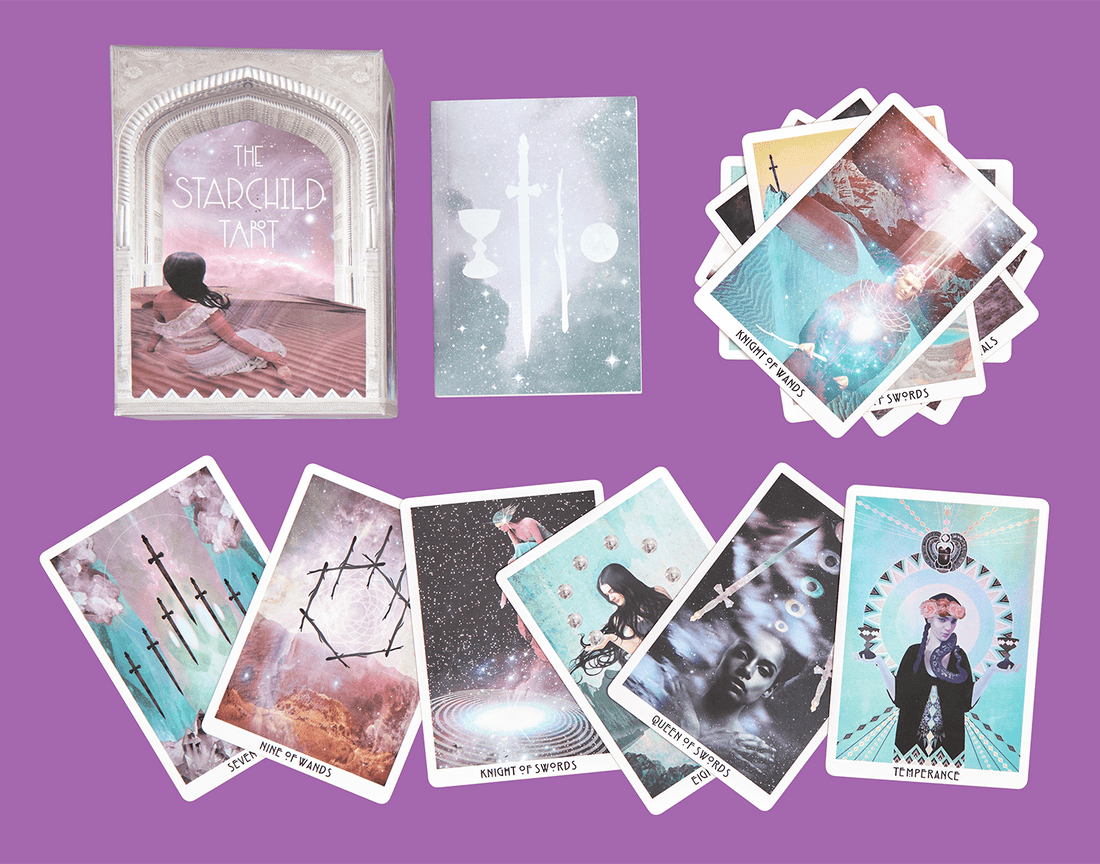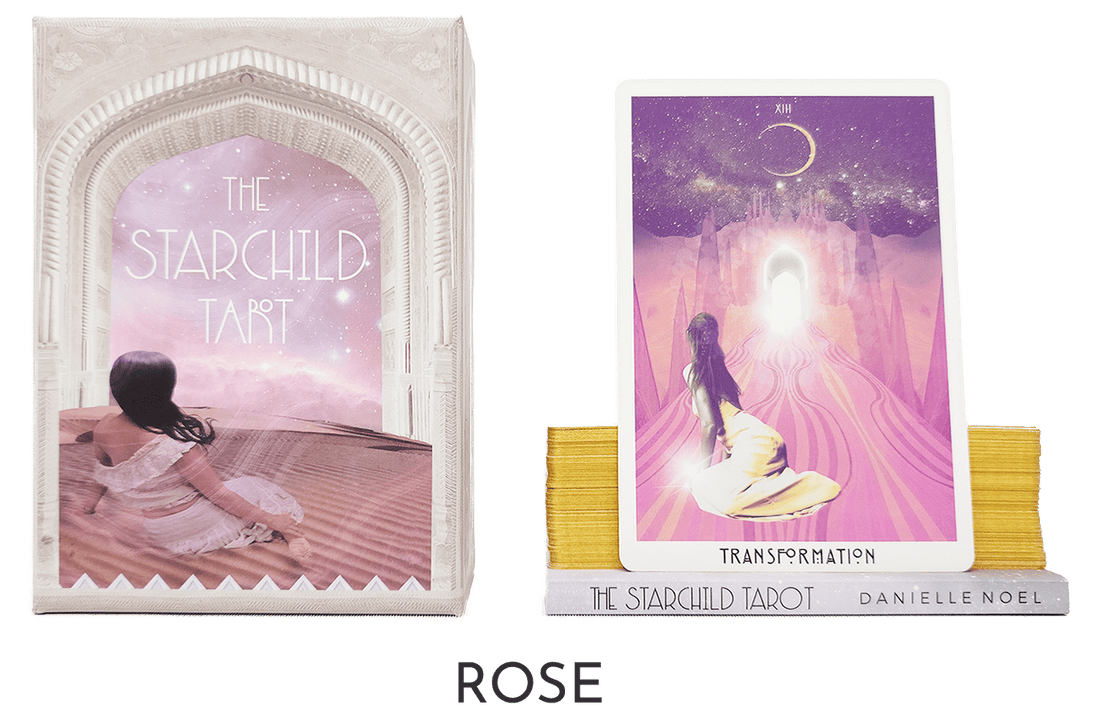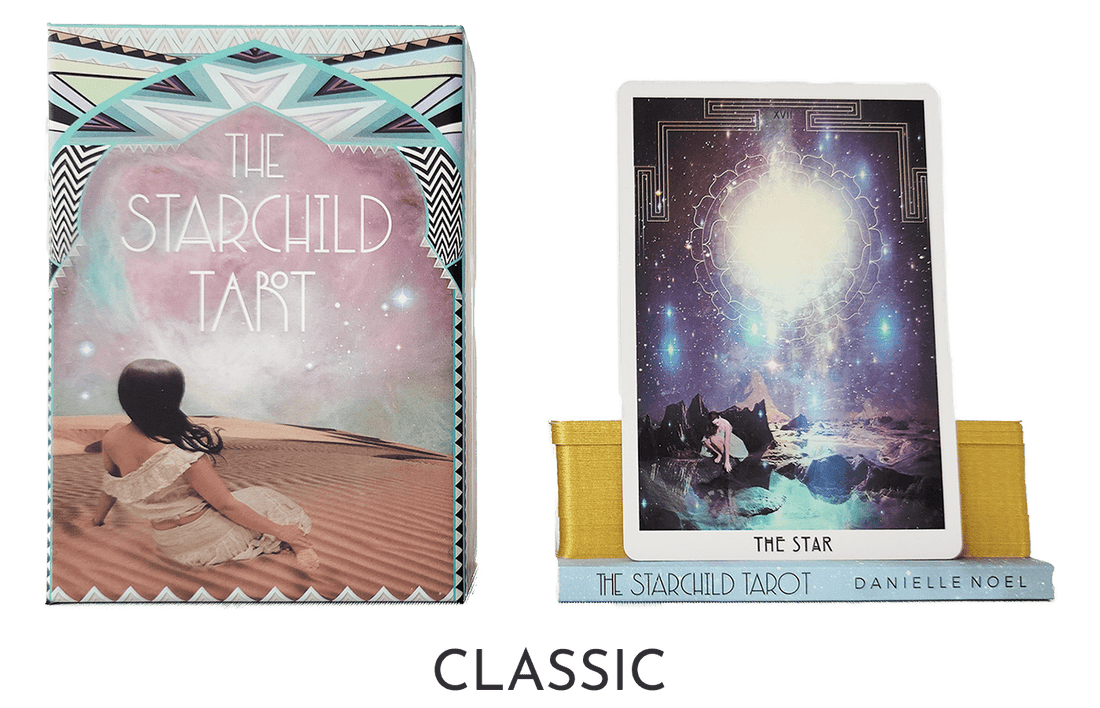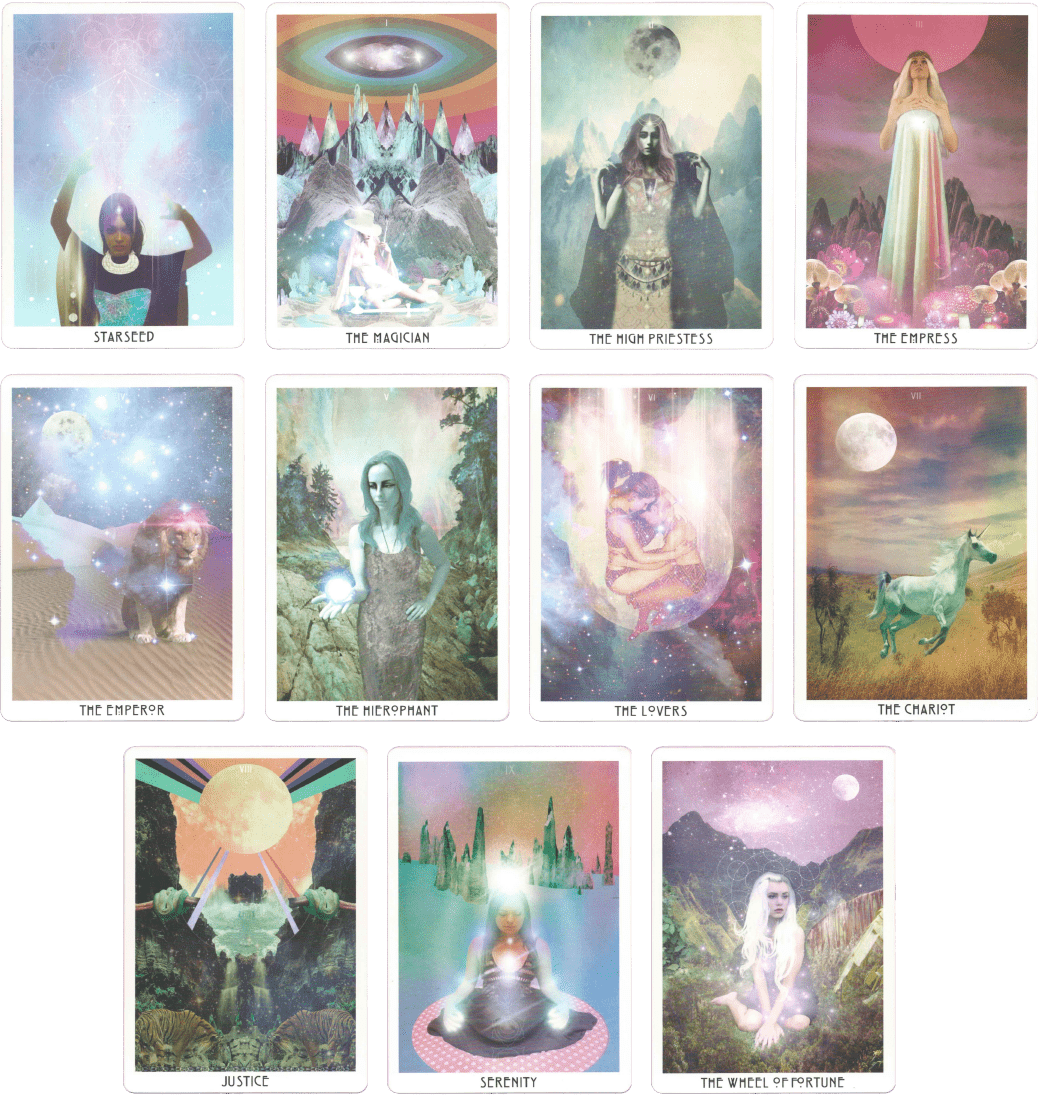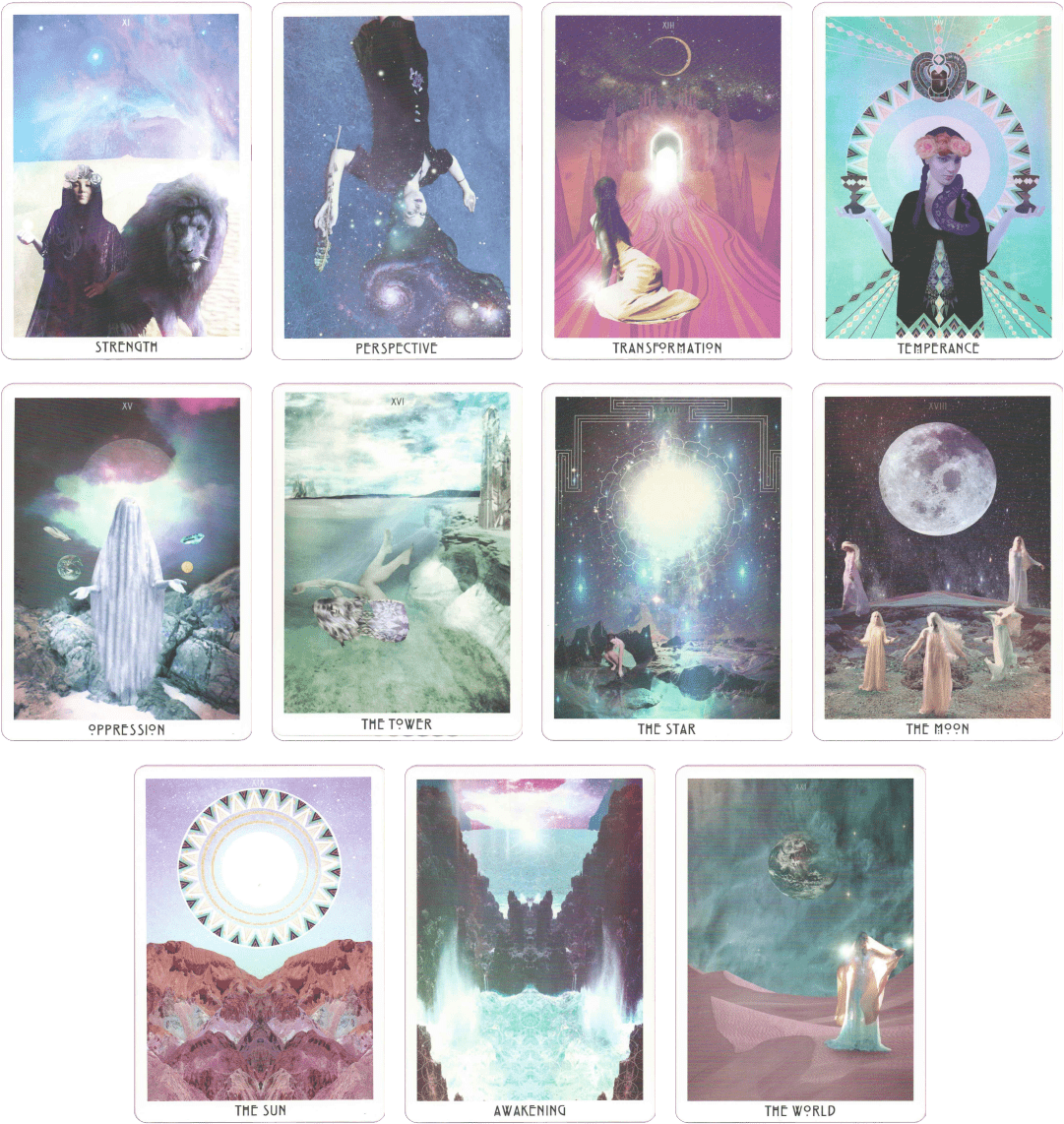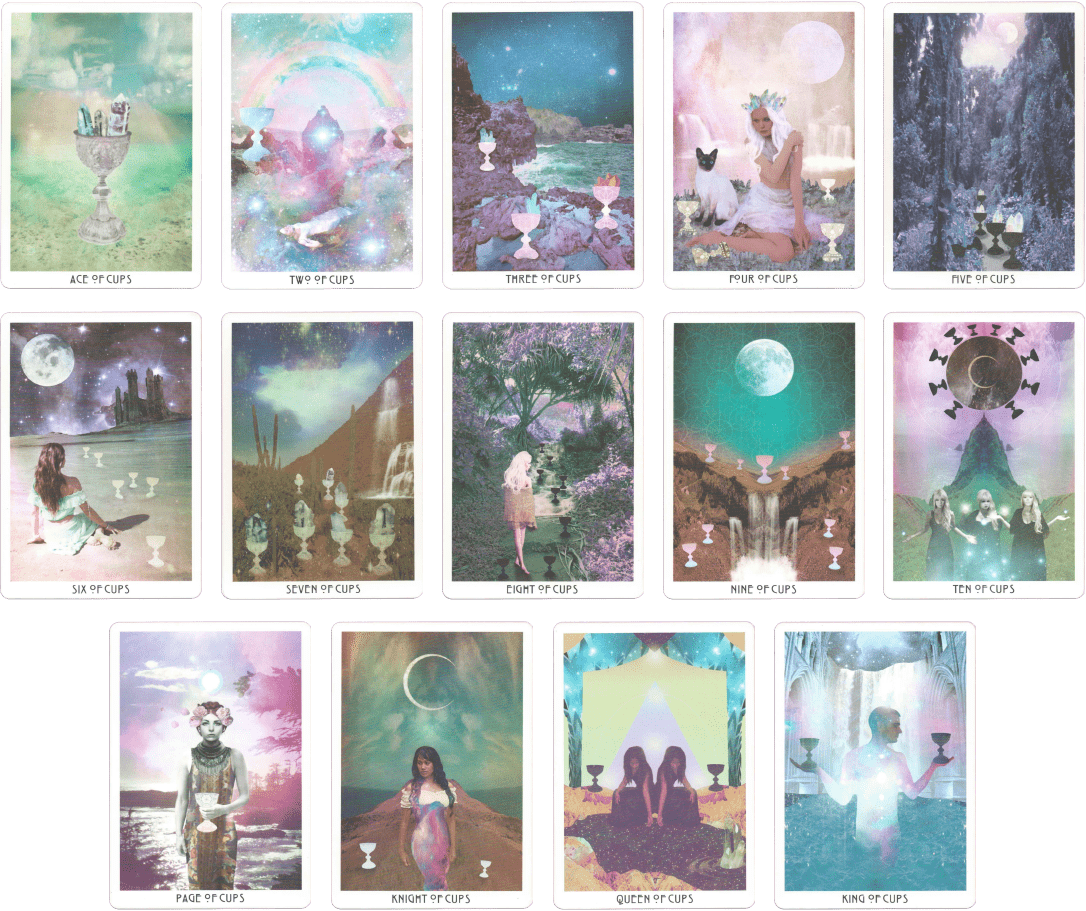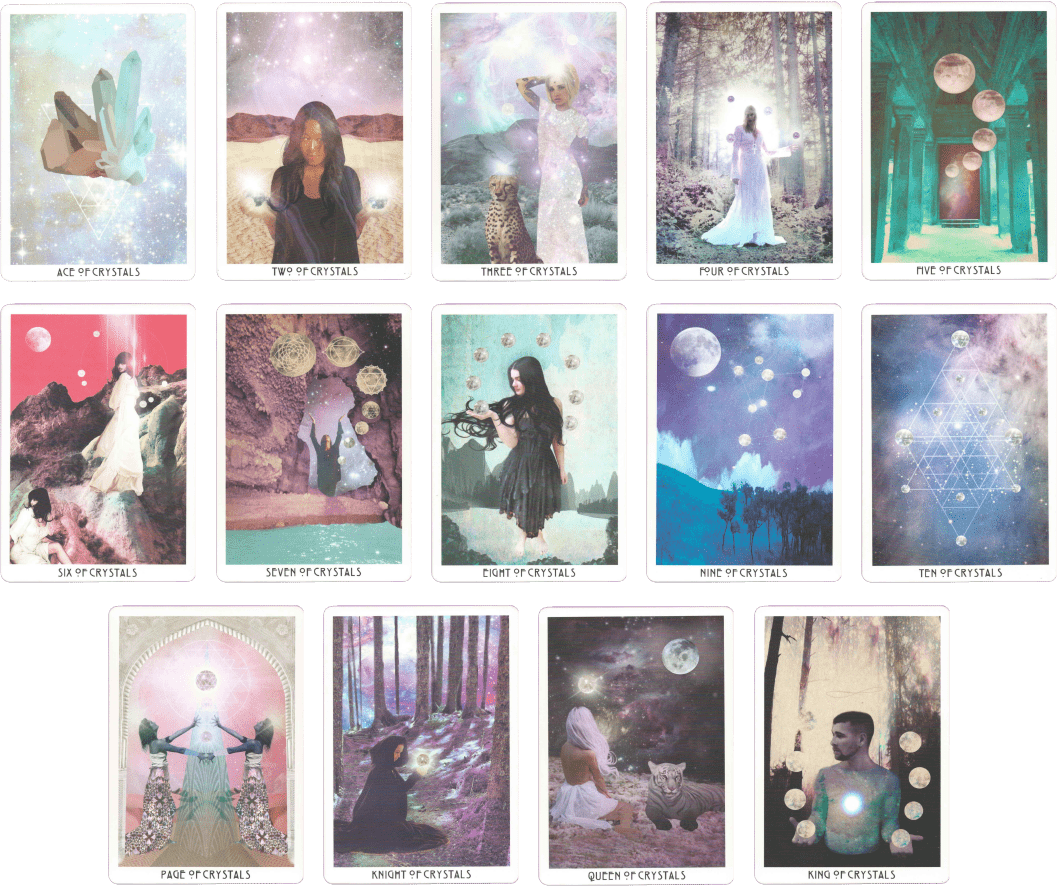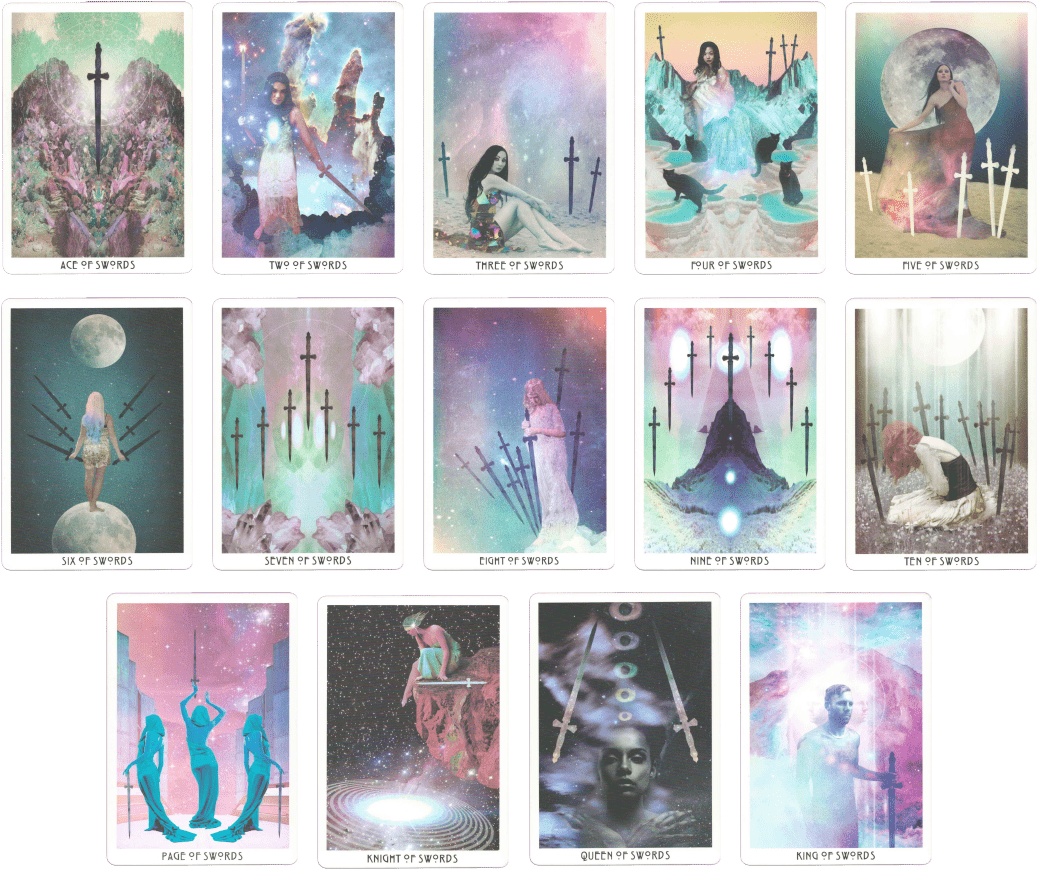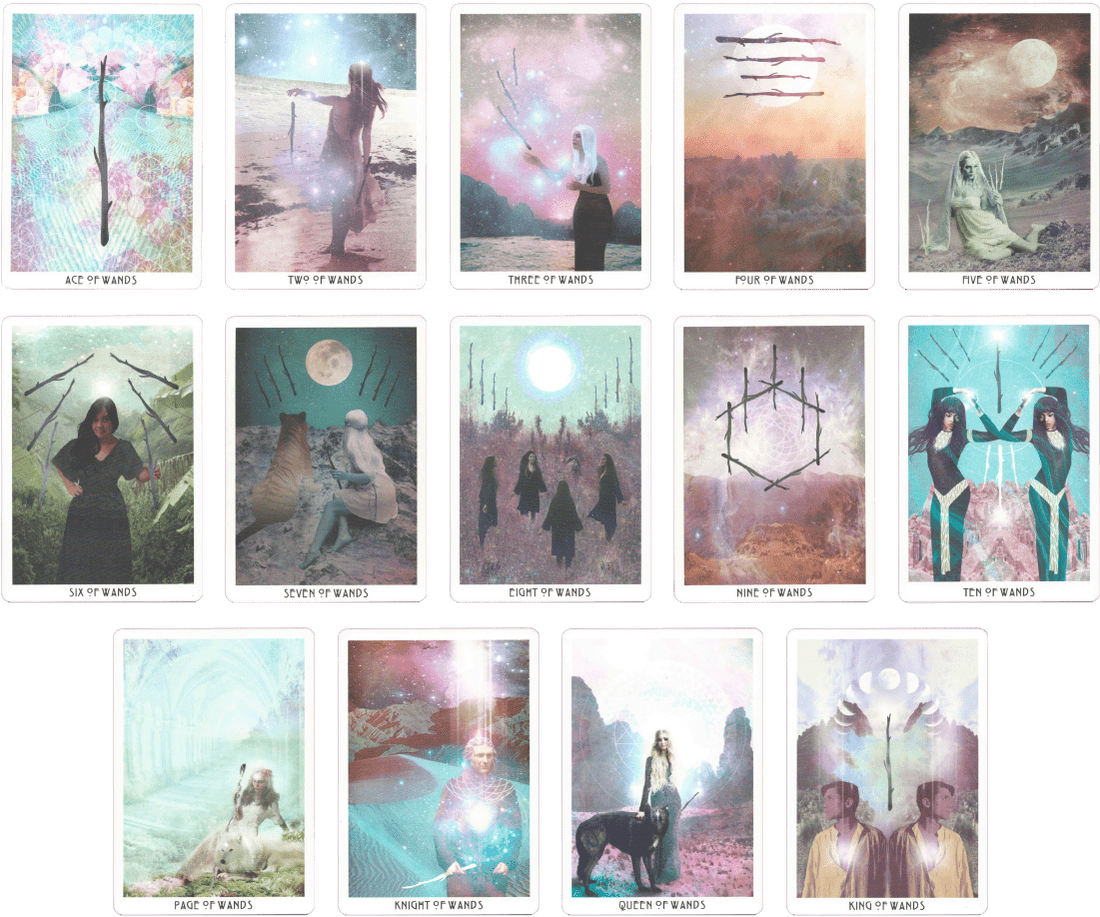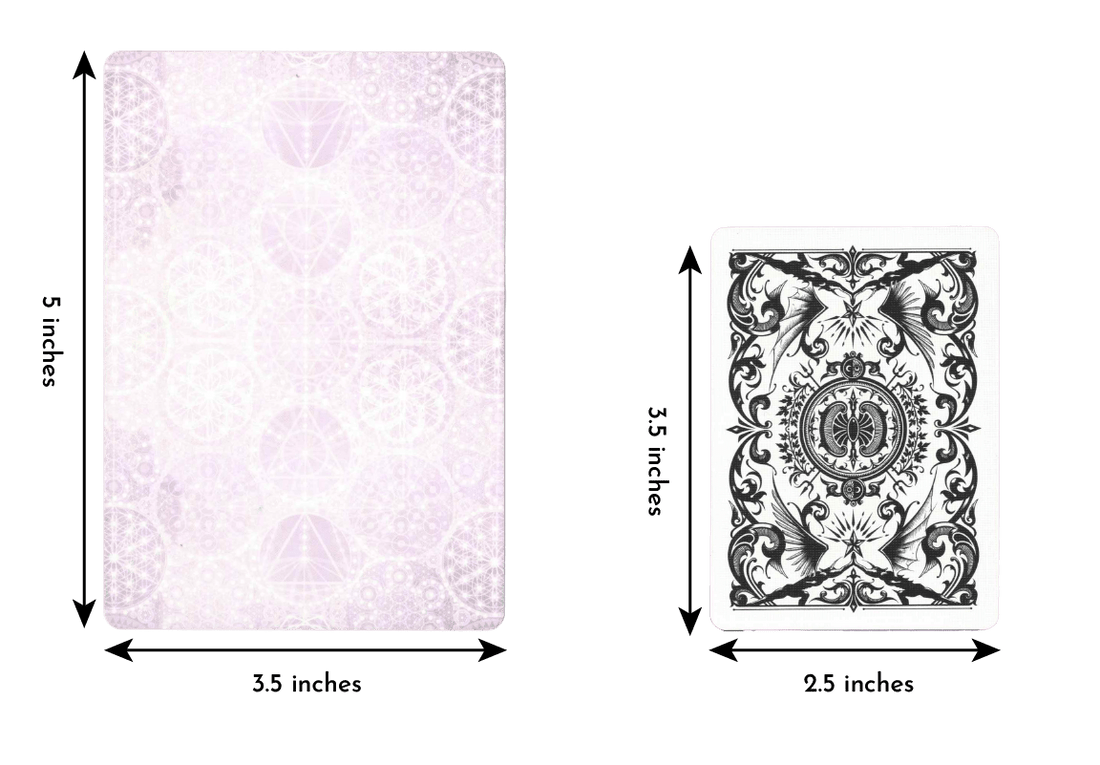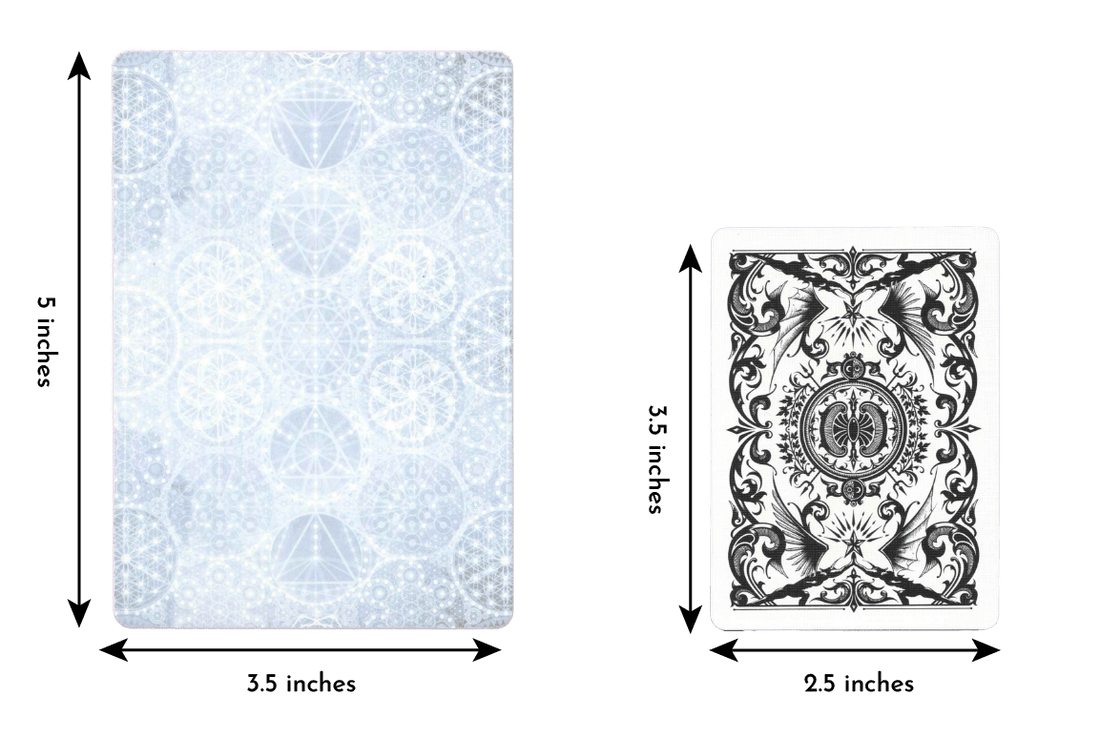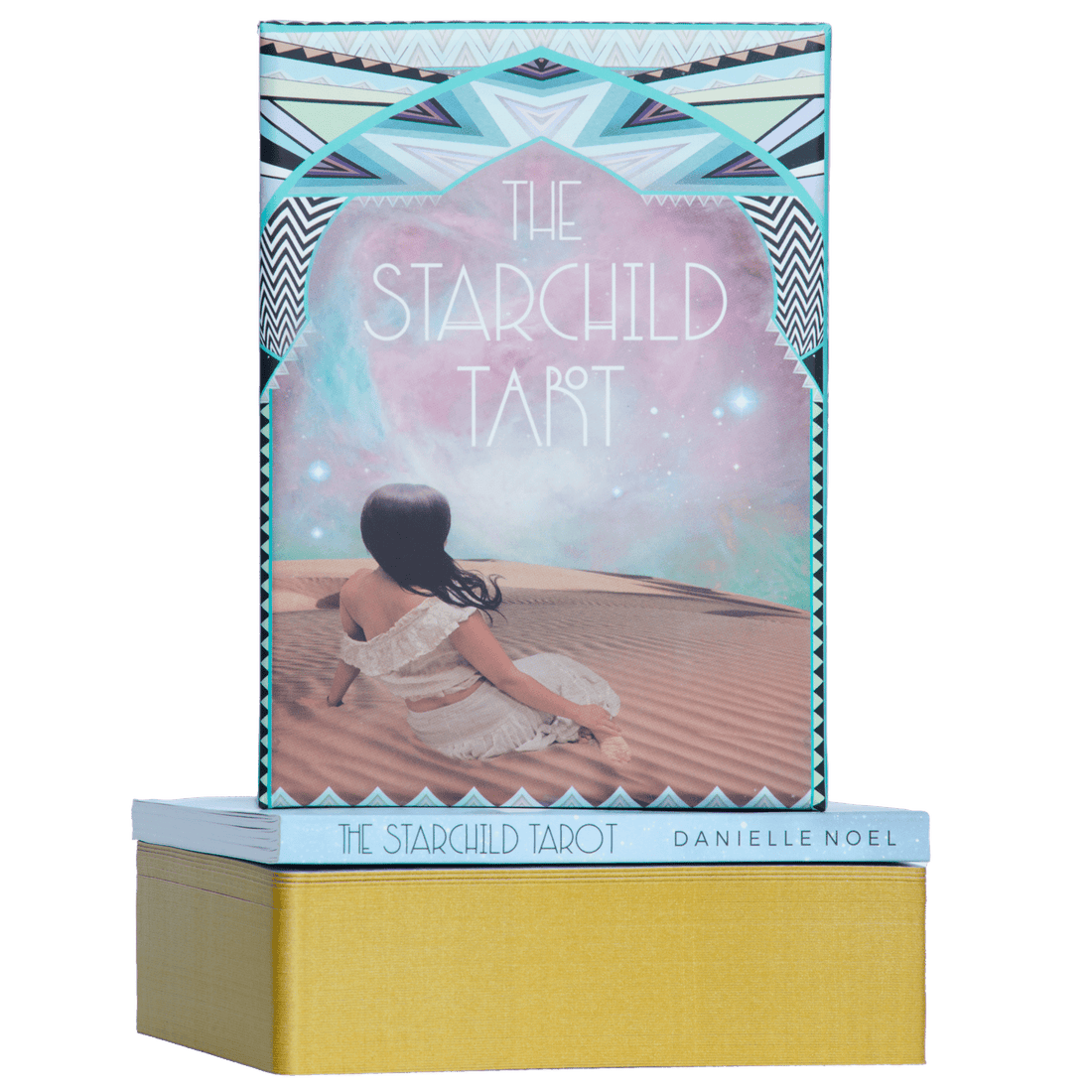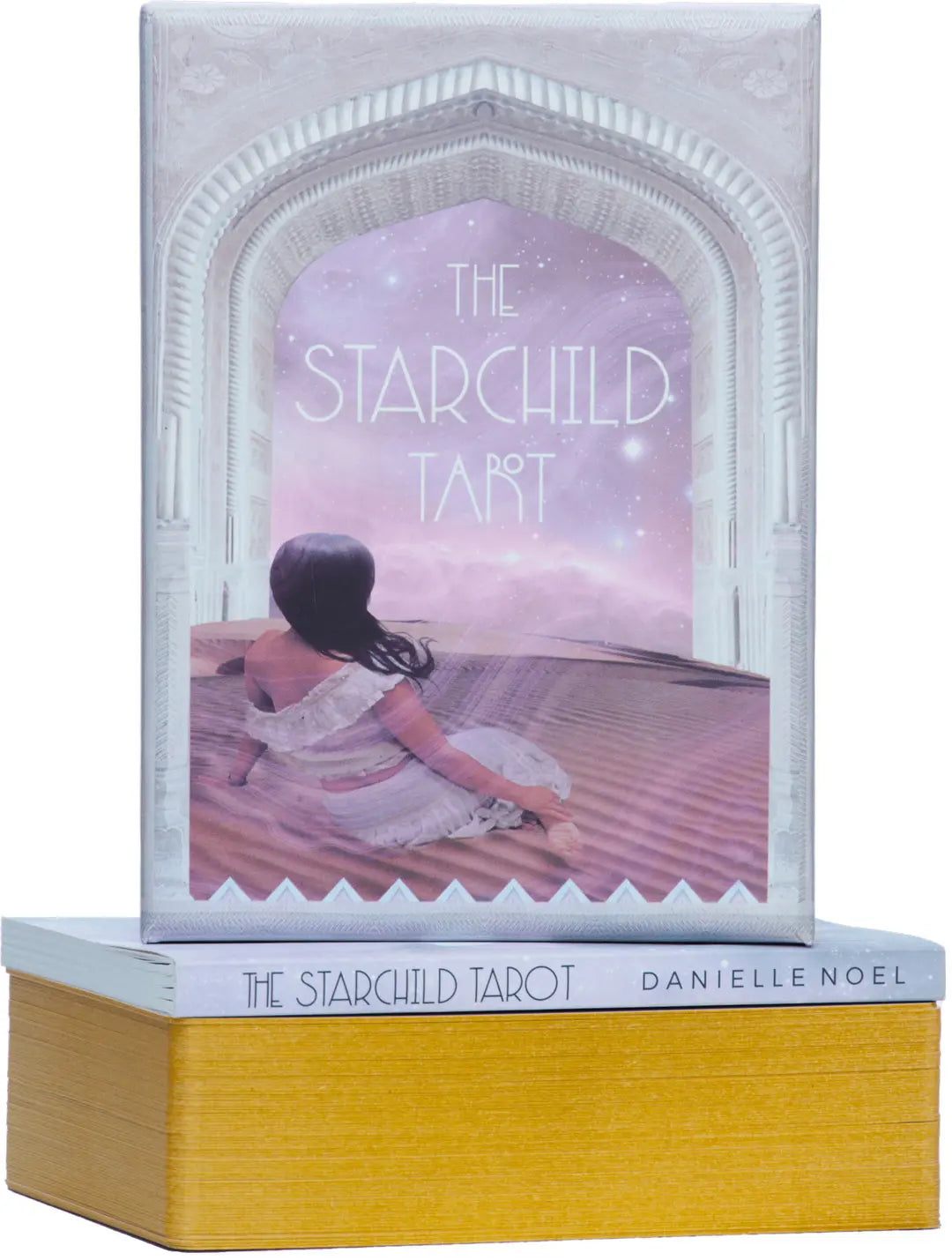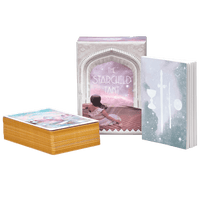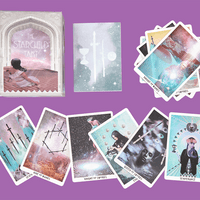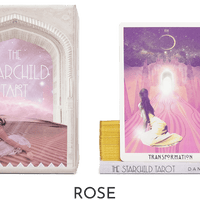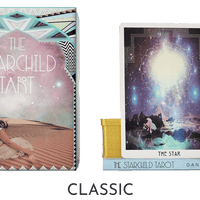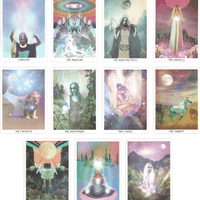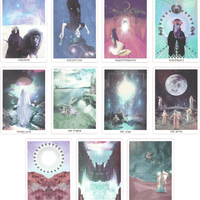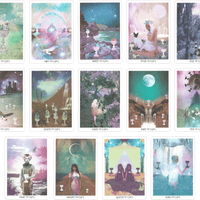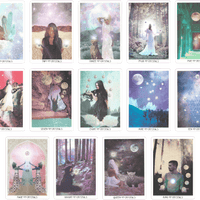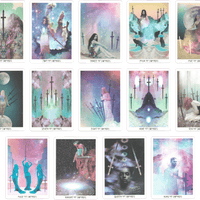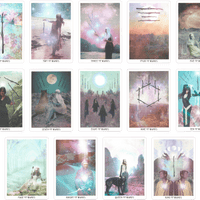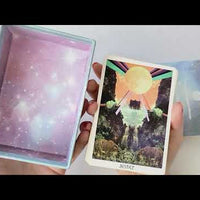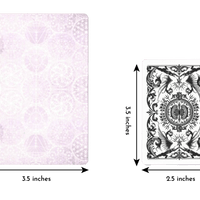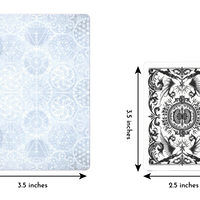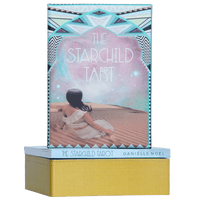 This magical deck contains seventy eight cards and a full guidebook in a soft, matte, two-piece box.
There are two versions of this beautiful tarot deck: rose pink (Rose Edition) and green (Classic Edition). Similar to a Marseilles style deck, the minor arcana are depicted largely with images of the suit, while the major arcana have Rider Waite Smith inspired imagery.

Use this dreamy deck when you feel alone on earth and want to connect with your star family.
OTHER DECKS BY ARTIST
Tarot decks:
Oracle deck:
Are you a seeker who feels a connection to the stars? Have you experienced dreams or distant memories that call out from another time and place. Are you hoping to awaken or support your intuition? If you resonate with these thoughts, it is with great pleasure that I introduce the 1st edition, Starchild Tarot. If you've already heard of The Starchild Tarot Akashic, then this deck will be a new one to explore. Originally designed between 2010-2012, the first edition was produced with a limited run and has not been re-stocked until now.

Many of the visuals in this deck are completely unique from my following Akashic versions, with the exception of a handful of classic keys. Vibrant colors and psychedelic windows are blended with a vintage palette of soft, photographic textures and filters. Shimmering dreamscapes, mystical portals, and lush pastel motifs are still ever-present in signature style. The Starchild Tarot represents a family of soulful decks that have been crafted with the utmost care and love, drawing from my passion for the mystical arts and the fabric of our universe.
78 cards - including the Major Arcana, and Minor Arcana of the four suits (Wands, Crystals (pentacles), Swords, Cups).

5 x 3 inch cards with white borders

A comprehensive Guidebook

A sturdy two-piece box

400 GSM card stock with a satin matte finish

Antique-style gold matte gilding
STUNNING DESIGN AND AESTHETICS
MATTE GOLD EDGE ON EVERY CARD
A COMPLETE GUIDEBOOK WITH ARTIST EXPLANATIONS FOR EVERY CARD
SHUFFLE-FRIENDLY, THICK CARD STOCK
EXCLUSIVE UNBOXING
STARCHILD TAROT BY DANIELLE NOEL