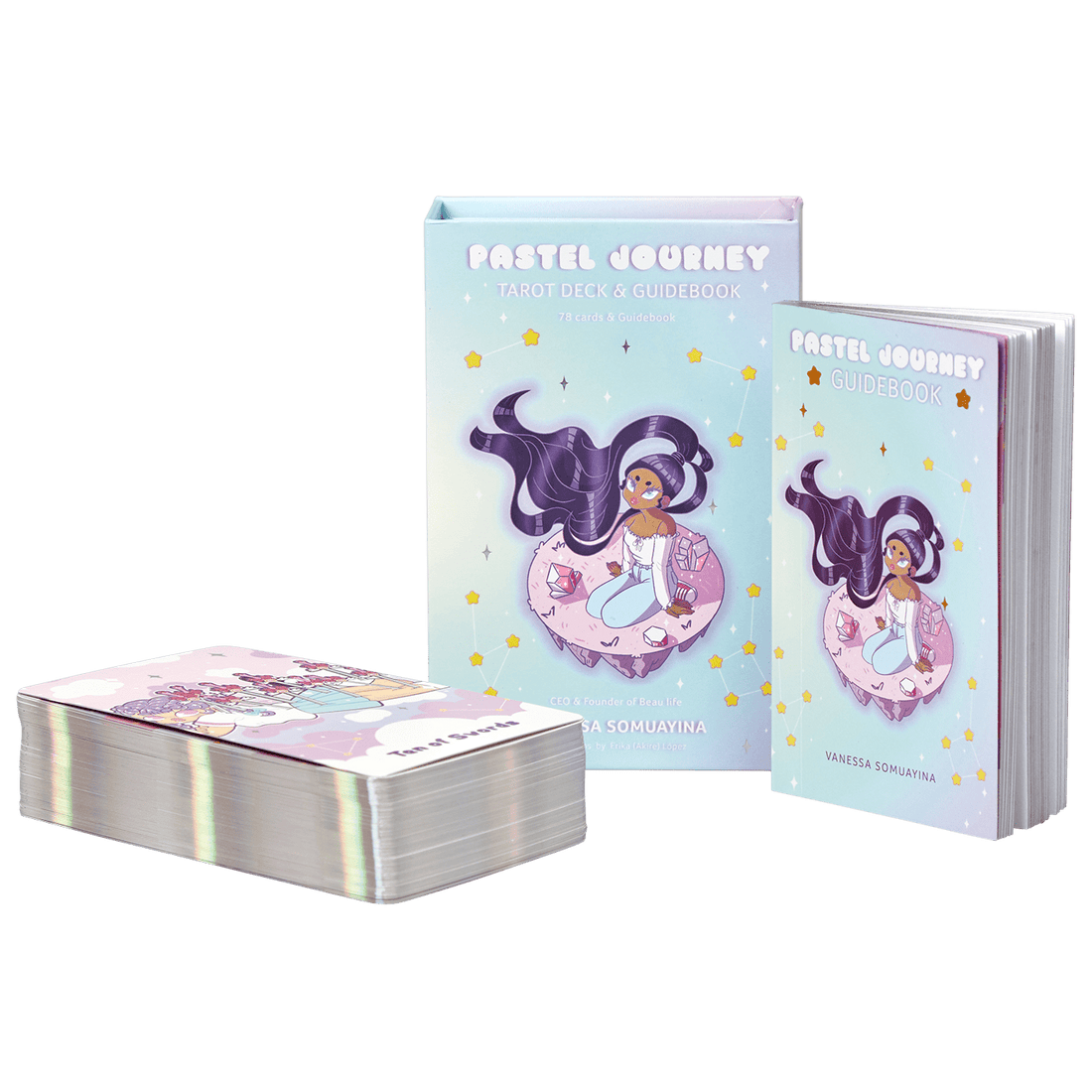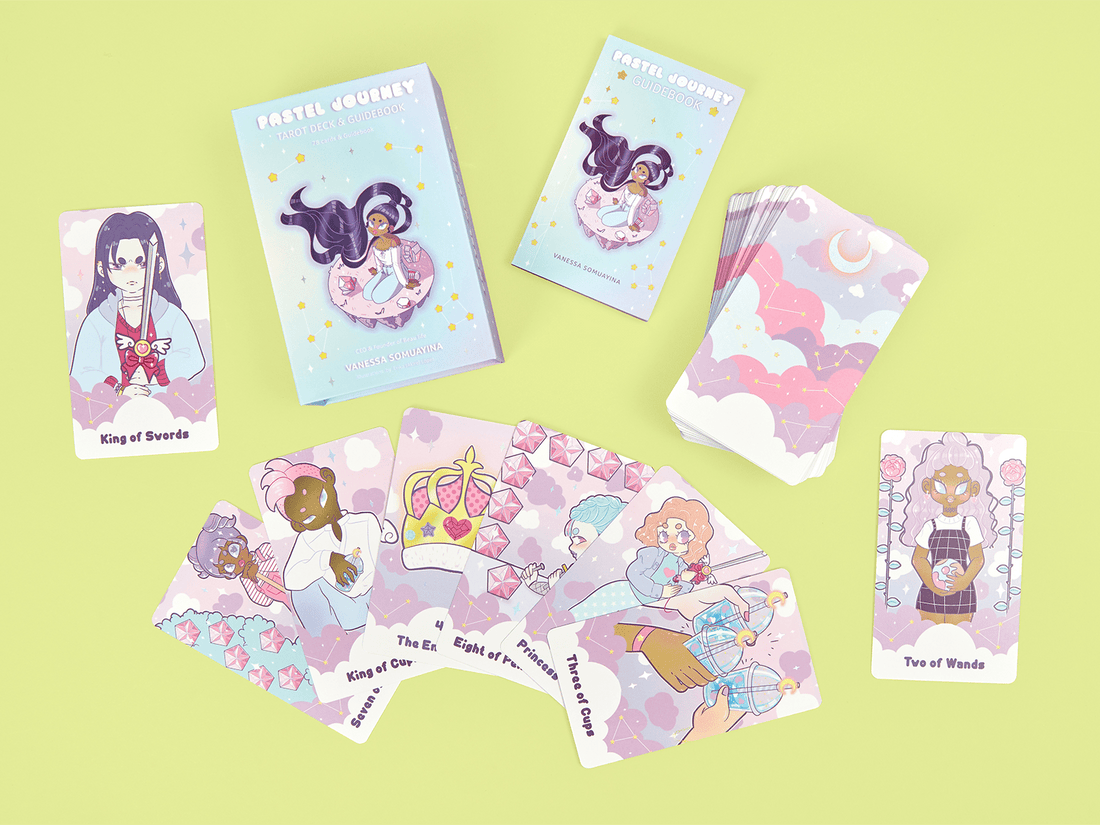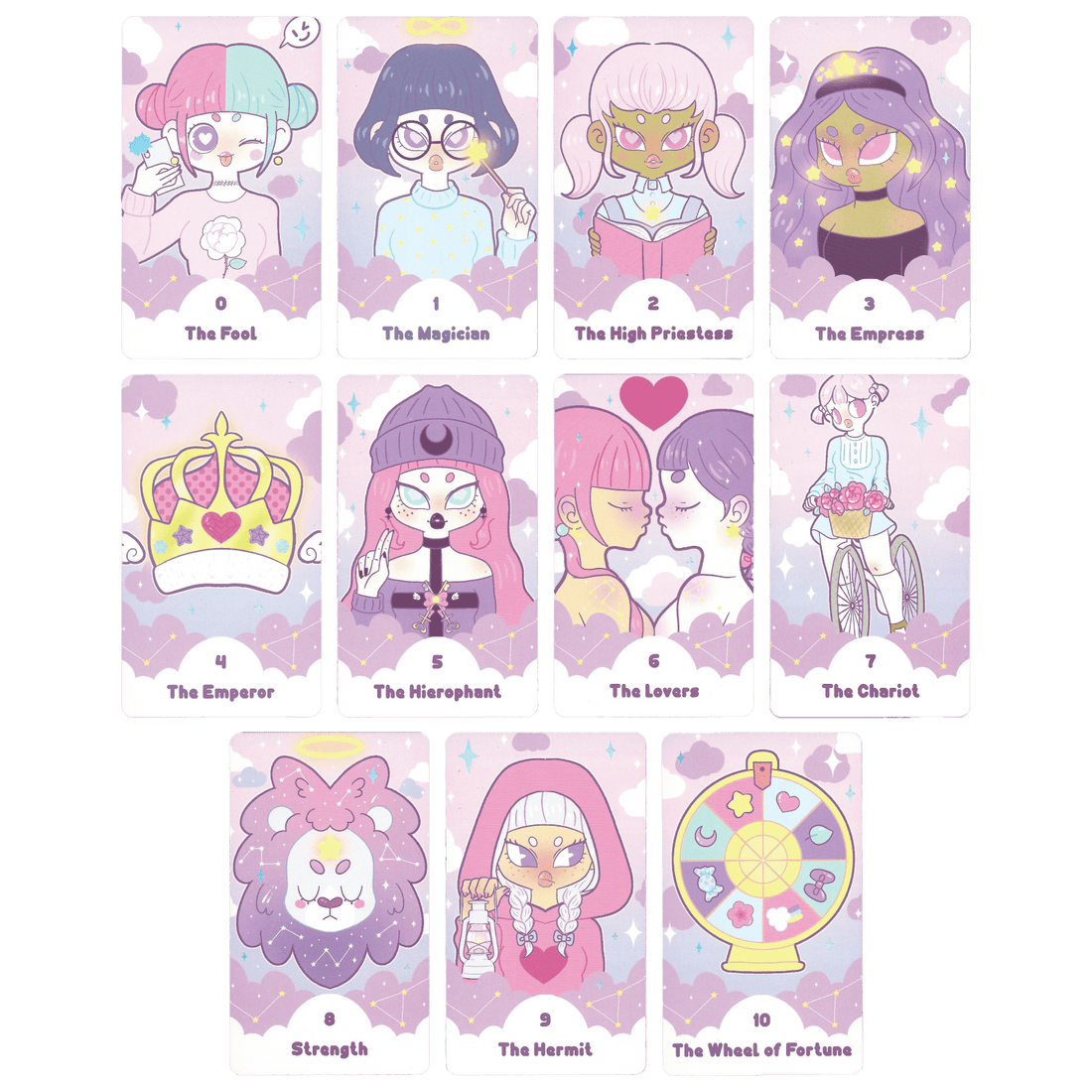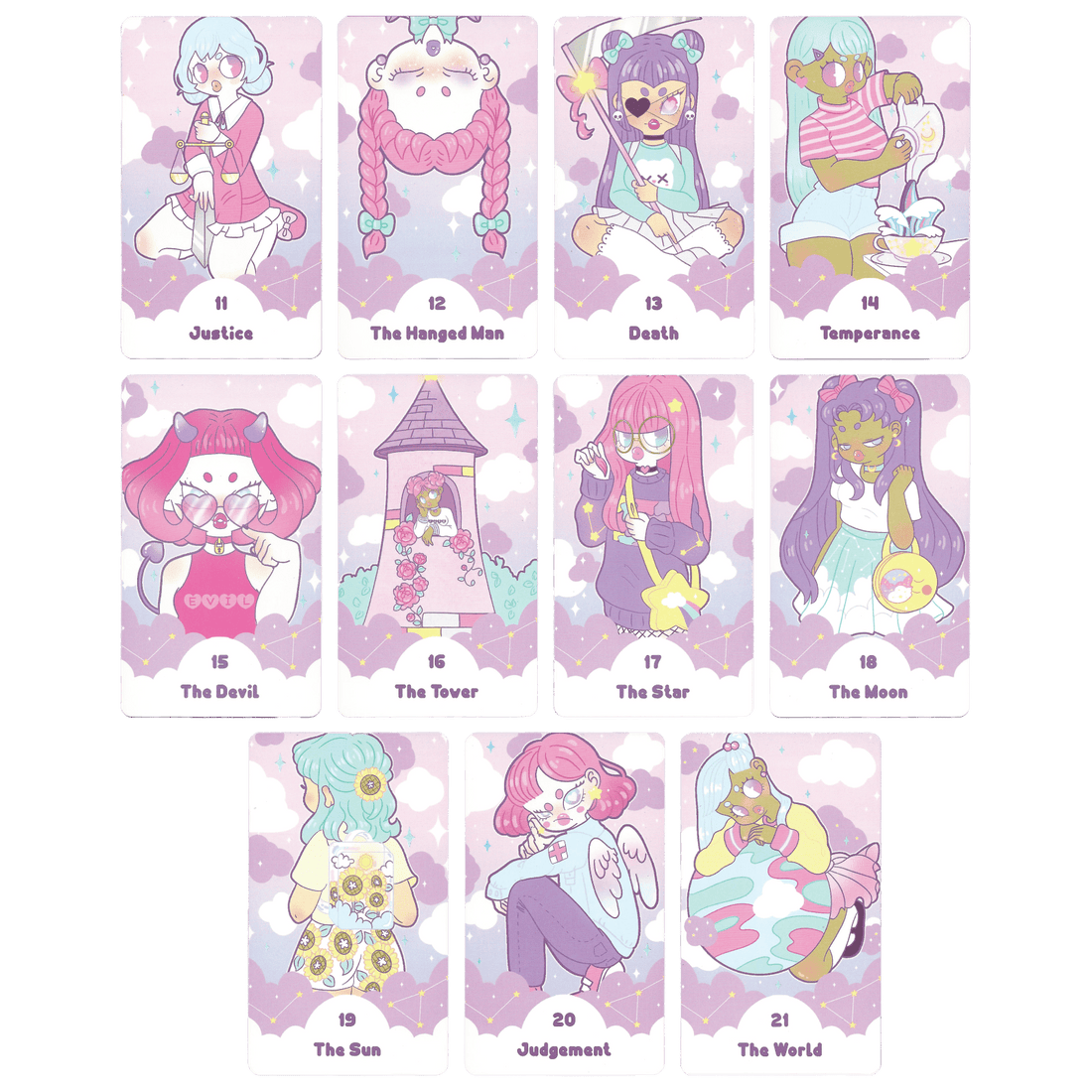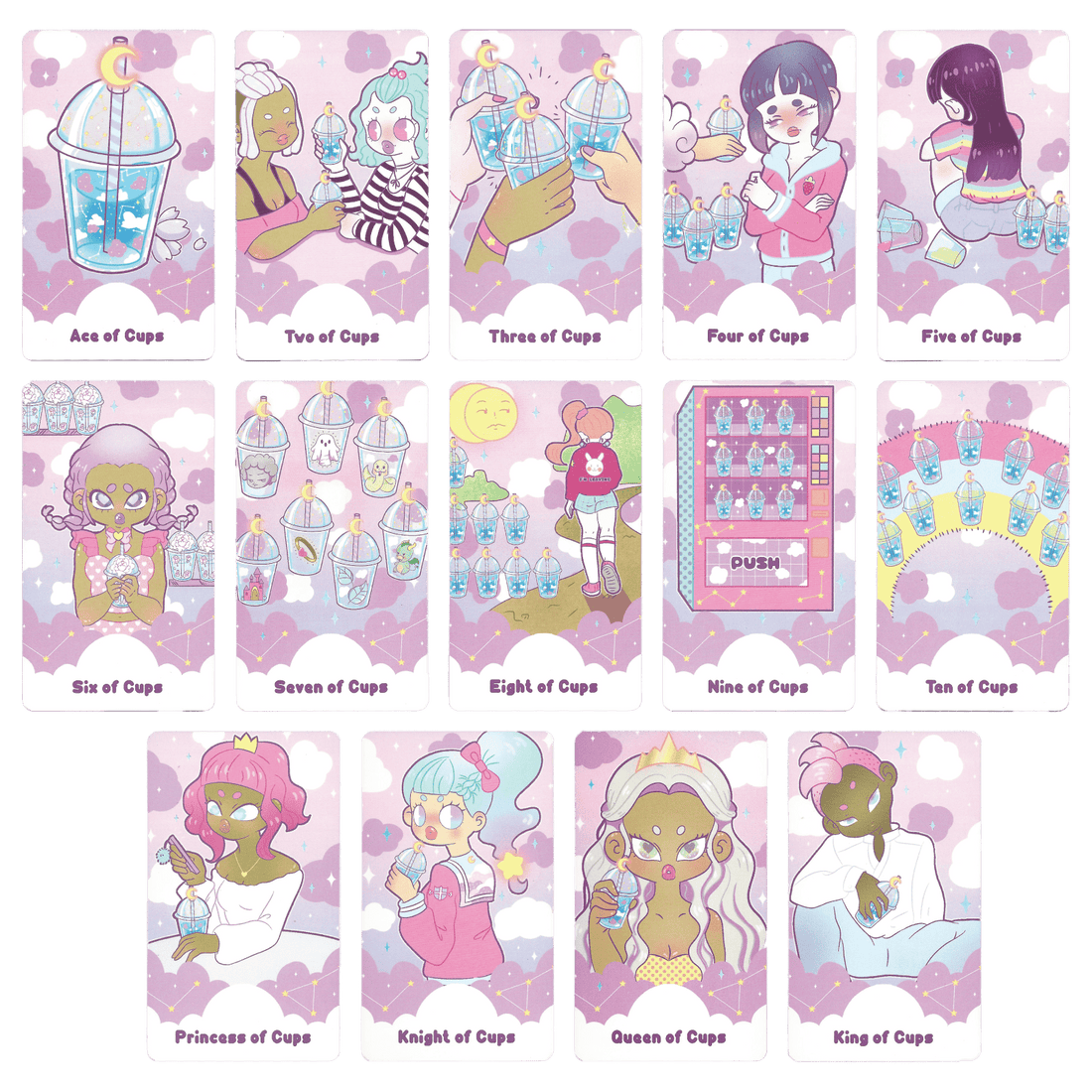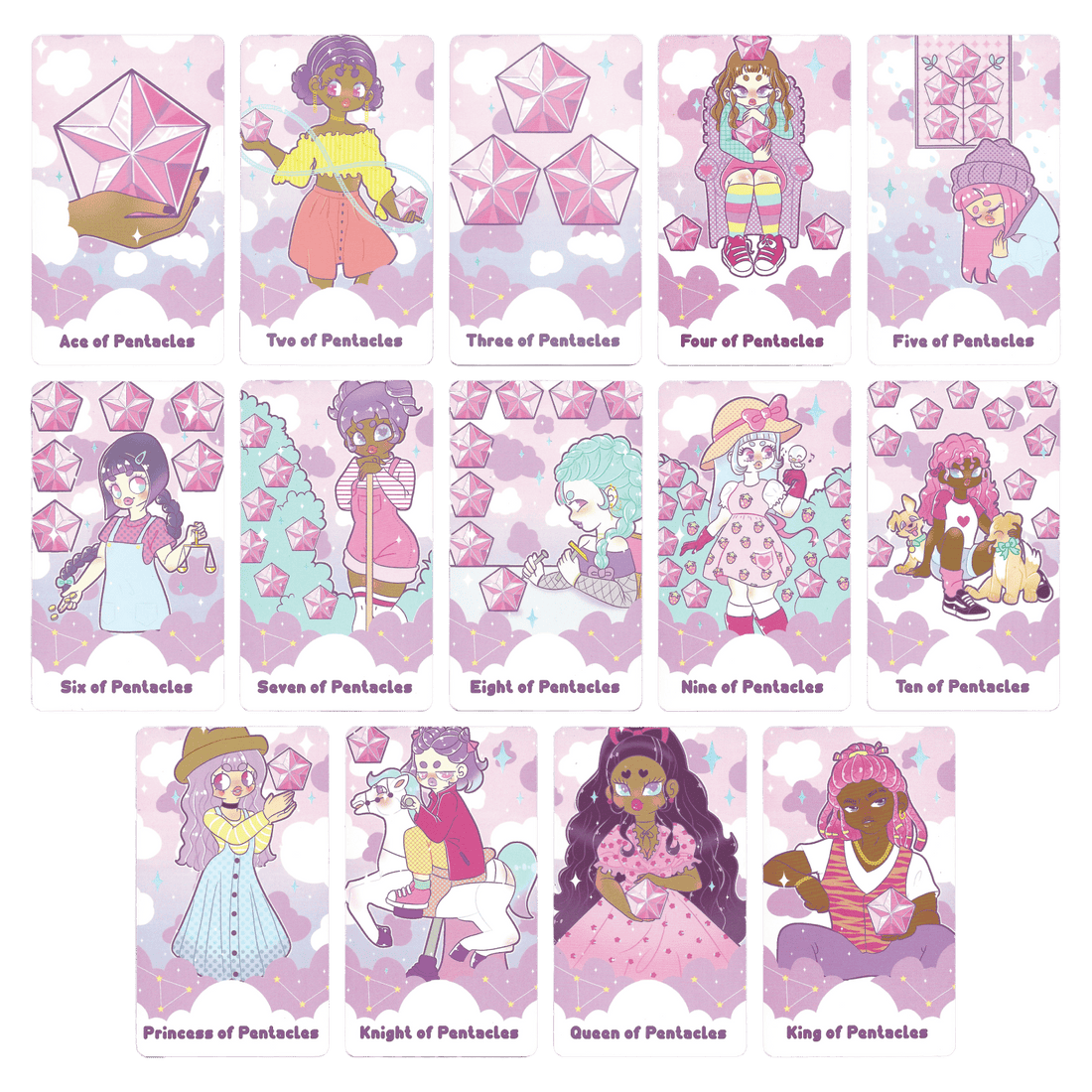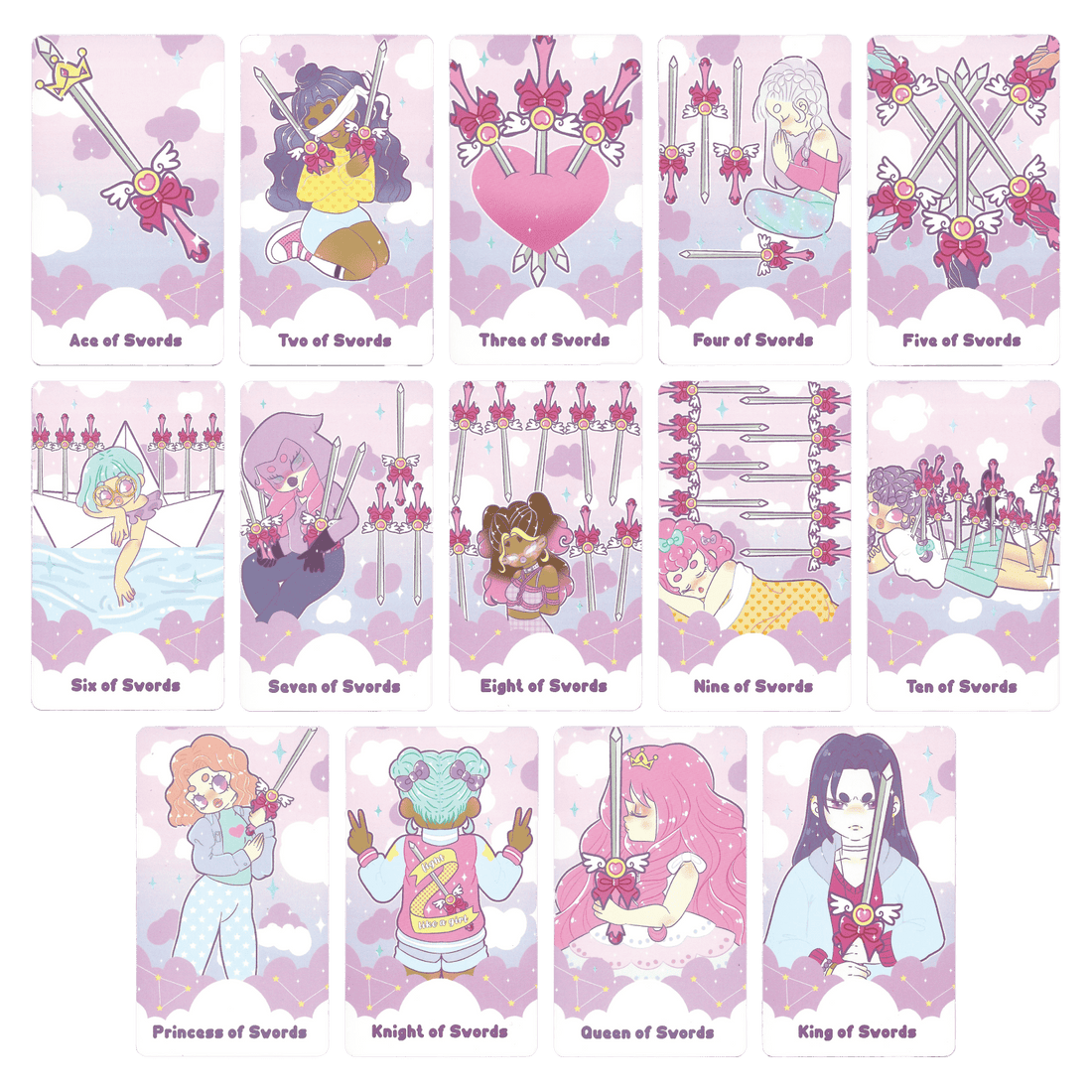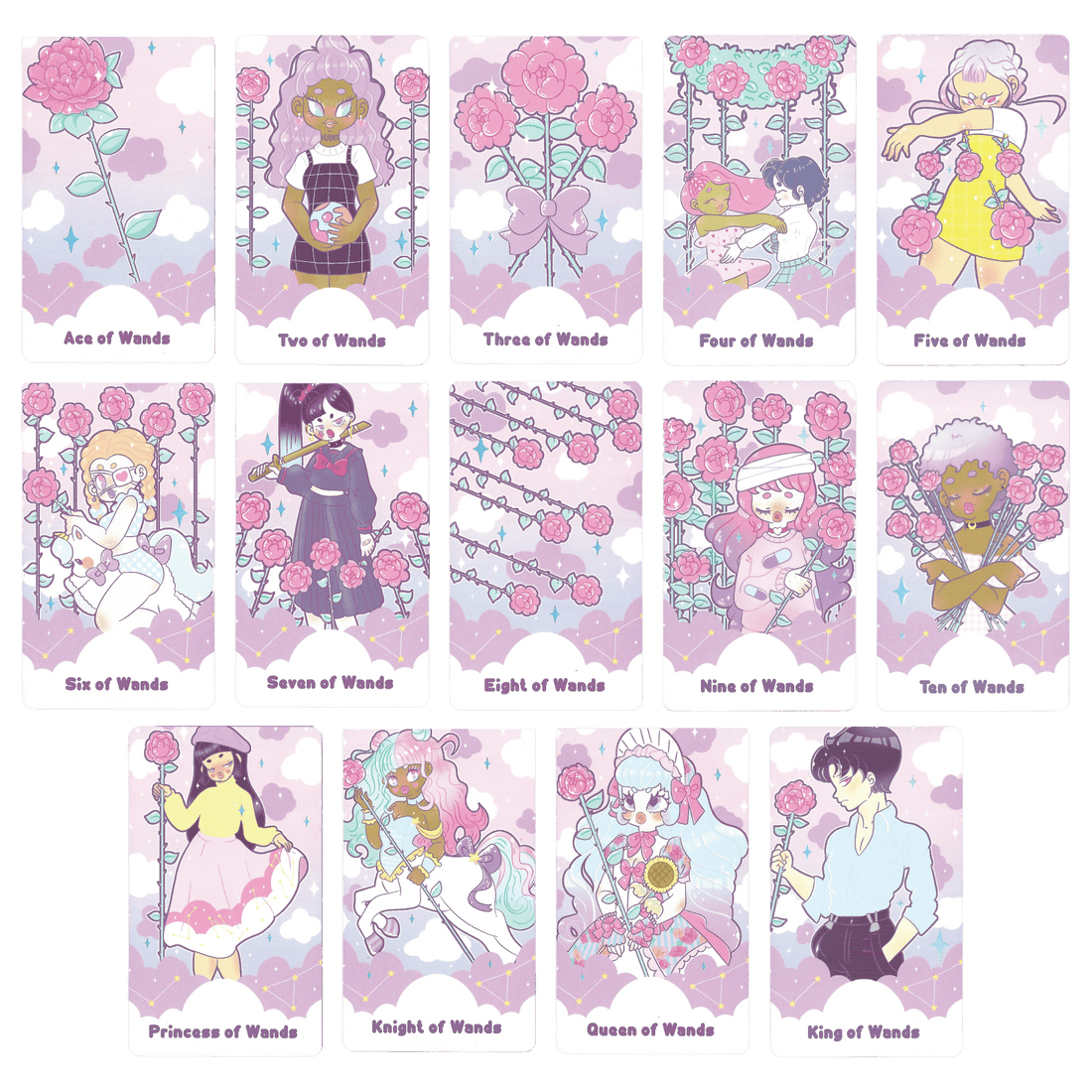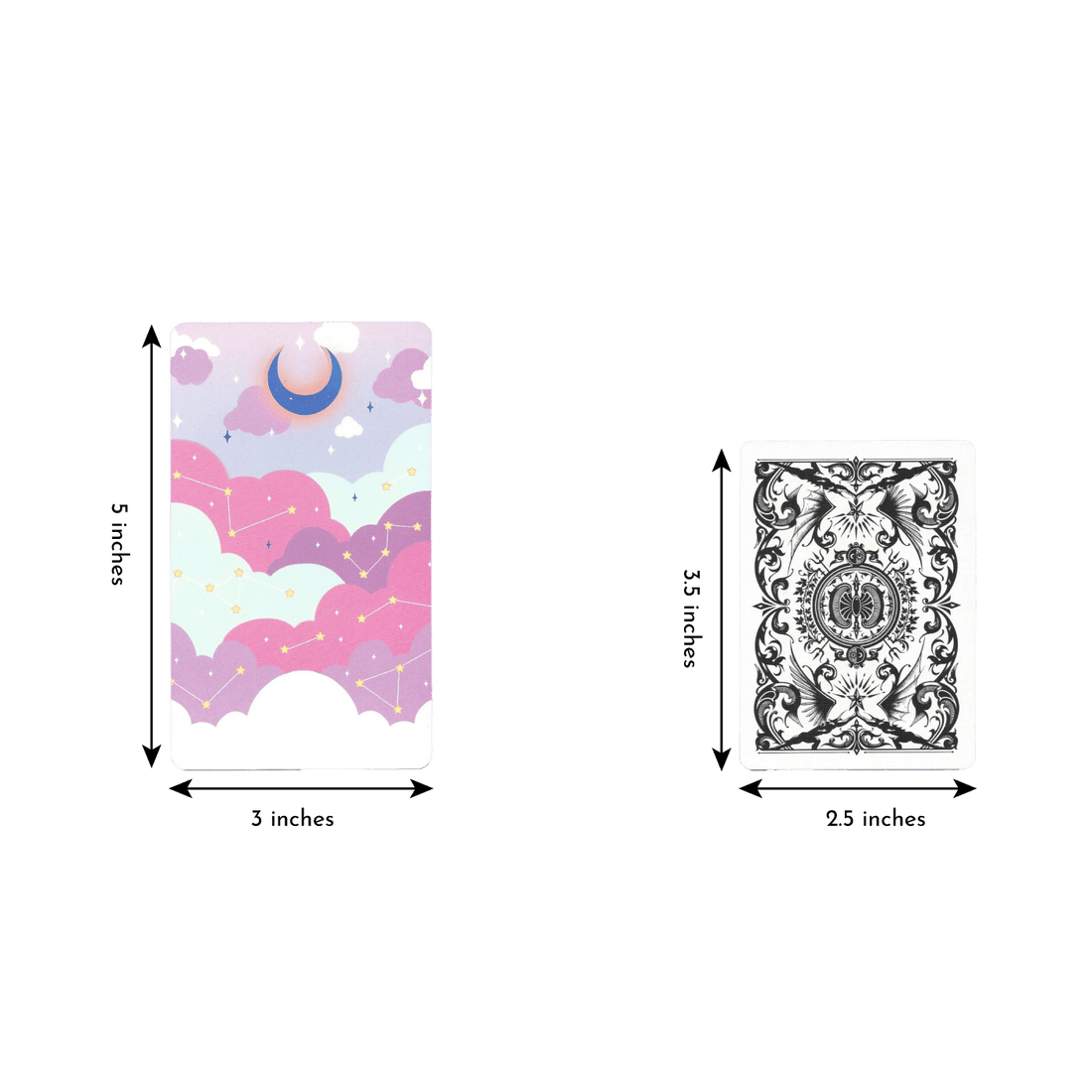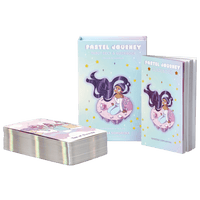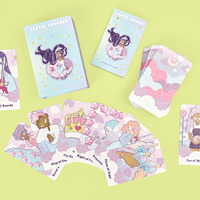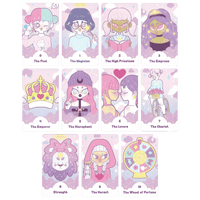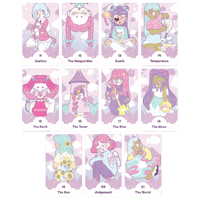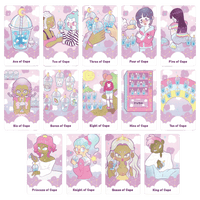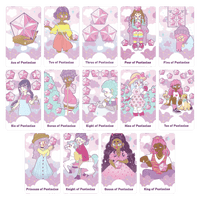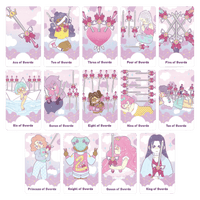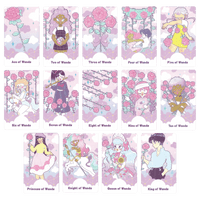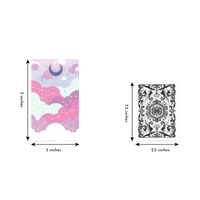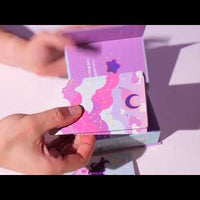 Vanessa Somuayina's second deck is a colorful masterpiece filled with bright pastels, depictions of characters that come in all shapes and sizes, skin tones & it's LGBTQ+ friendly. Major arcana showcases lovely feminine characters from different backgrounds and aspirations. Imagery for the minor arcana, suits of the deck are inspired by the four elements of nature: Cups (water), Wands (fire), Swords (air), and Pentacles (earth).

Intricately designed ninety eight page guidebook with silver holographic sides will provide interpretations of each card. This guidebook and the seventy eight Tarot cards come enclosed in a magnetic box with a baby blue ribbon to make accessing the contents a breeze.

What to look for? Discover affirmations, unearth your capabilities and find wisdom via cognitive content. Read this deck intuitively for some comforting vibes while you are on a journey of self-discovery.
OTHER DECKS BY ARTIST
Tarot deck
THE GENTLE HEART TAROT

The four suits in this deck are: Cups (water), Wands (fire), Swords (air), and Pentacles (earth). The accompanying guidebook offers detailed interpretations of each card, making the deck an ideal choice for beginners or established readers.
Vanessa Somuayina introduces you to the Pastel Journey Tarot, a charming 78-card deck designed to help you find support, strength, and wisdom on your journey through life. This inspiring deck is bound to bring many smiles and a feeling of comfort when working with it.

1. Magnet Box With Baby Blue Ribbon
2. 78 Tarot Cards With Iridescent Edges
3. 98-Page Guidebook and Silver Holographic Sides
4. Iridescent Details on the box, cards and guidebook
Be Unique And Undeniably Different
Pastels are generally soothing and we can see that that is the message behind this deck, where the artist is creating a soothing, calming atmosphere to encourage us to be who we are, unique and undeniably different. By showing their truths and experiences, each character in the card can lead you to the truth within yourself. Explore the beautiful 101 page guidebook to compare your interpretation to the author's, while learning about the other contributors to this wonderful tarot deck.
STUNNING DESIGN AND AESTHETICS
SHUFFLE-FRIENDLY, THICK CARD STOCK
A BEAUTIFUL GILDED EDGE ON EACH CARD
A COMPLETE GUIDEBOOK WITH ARTIST EXPLANATIONS FOR EVERY CARD
EXCLUSIVE UNBOXING
THE PASTEL JOURNEY TAROT BY BEAU-LIFE