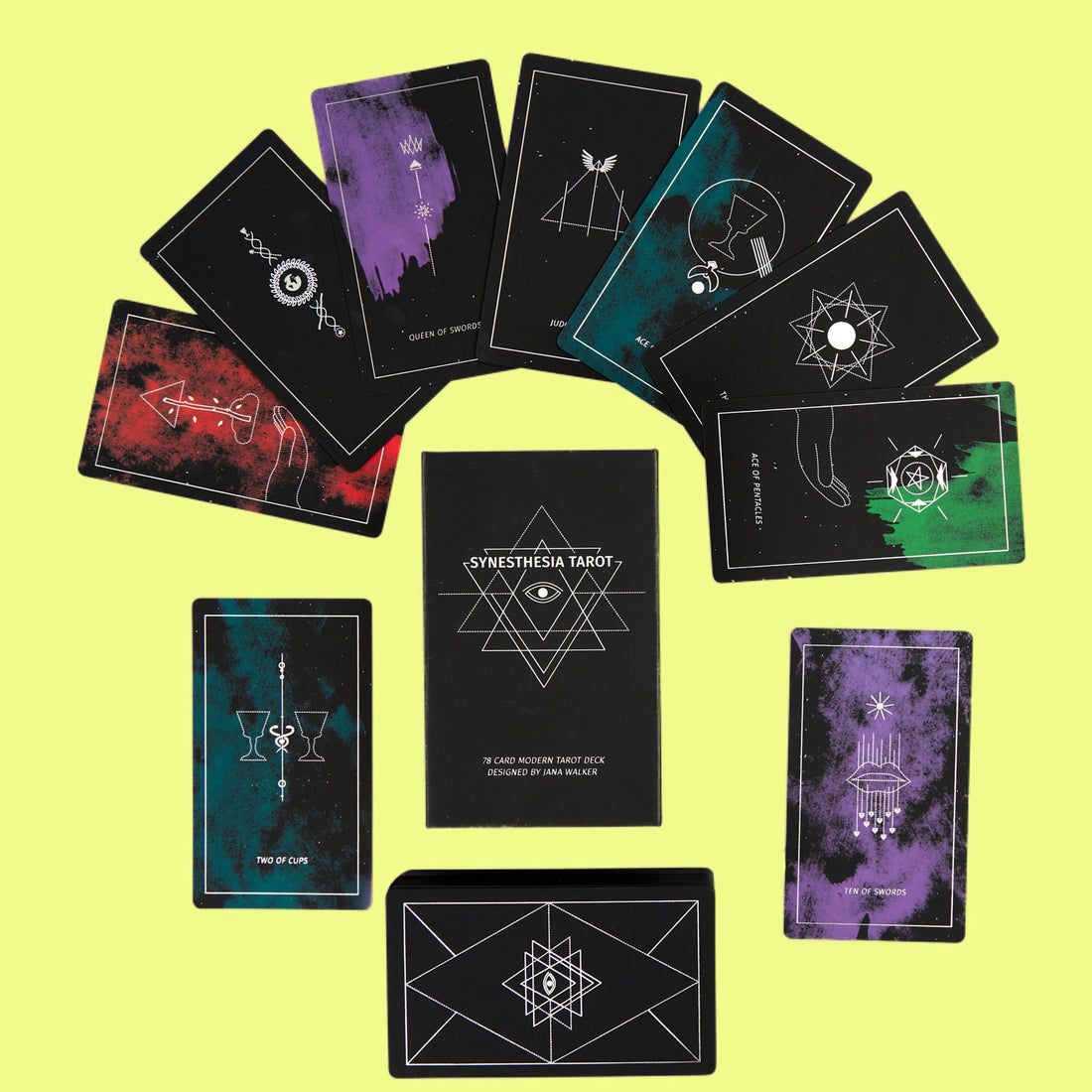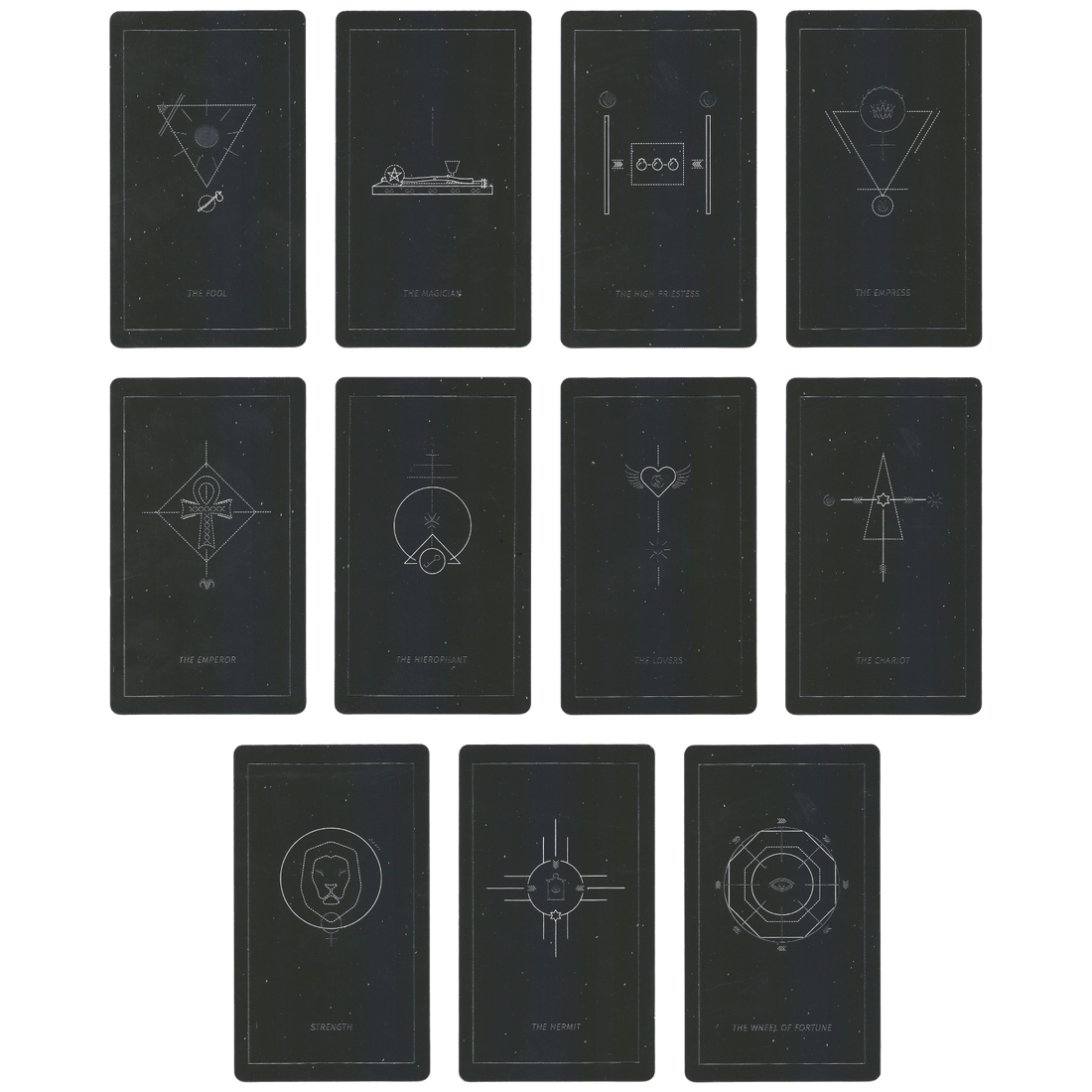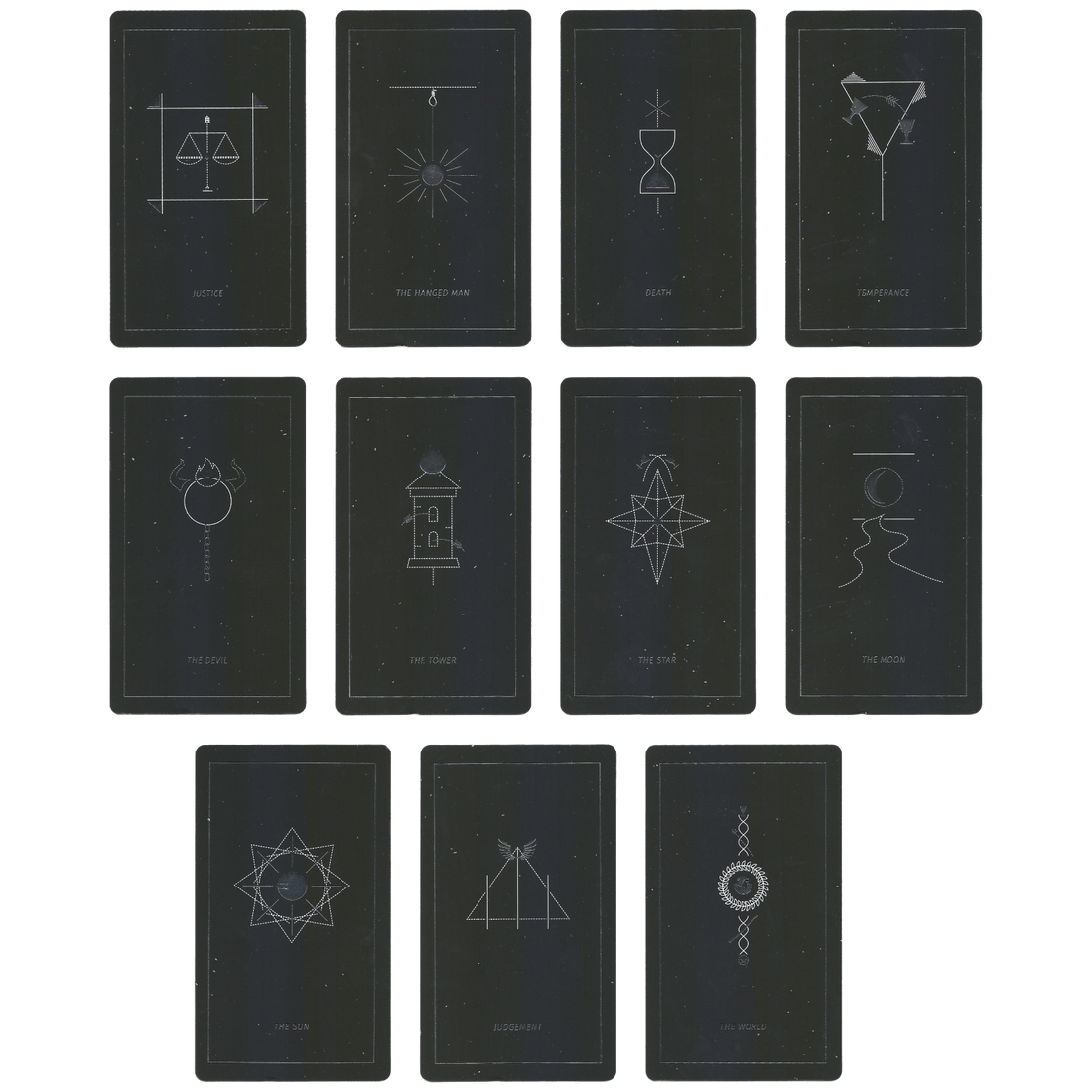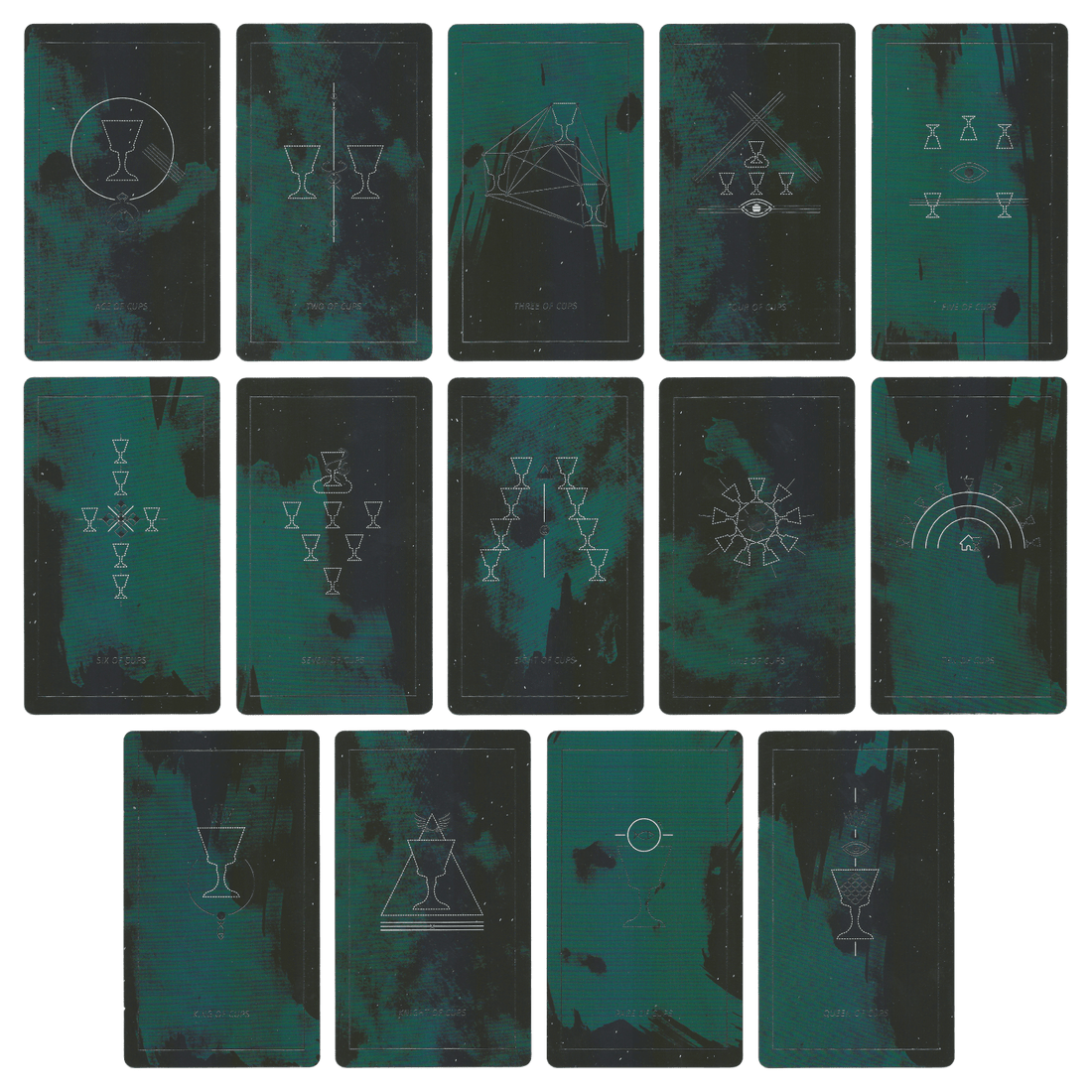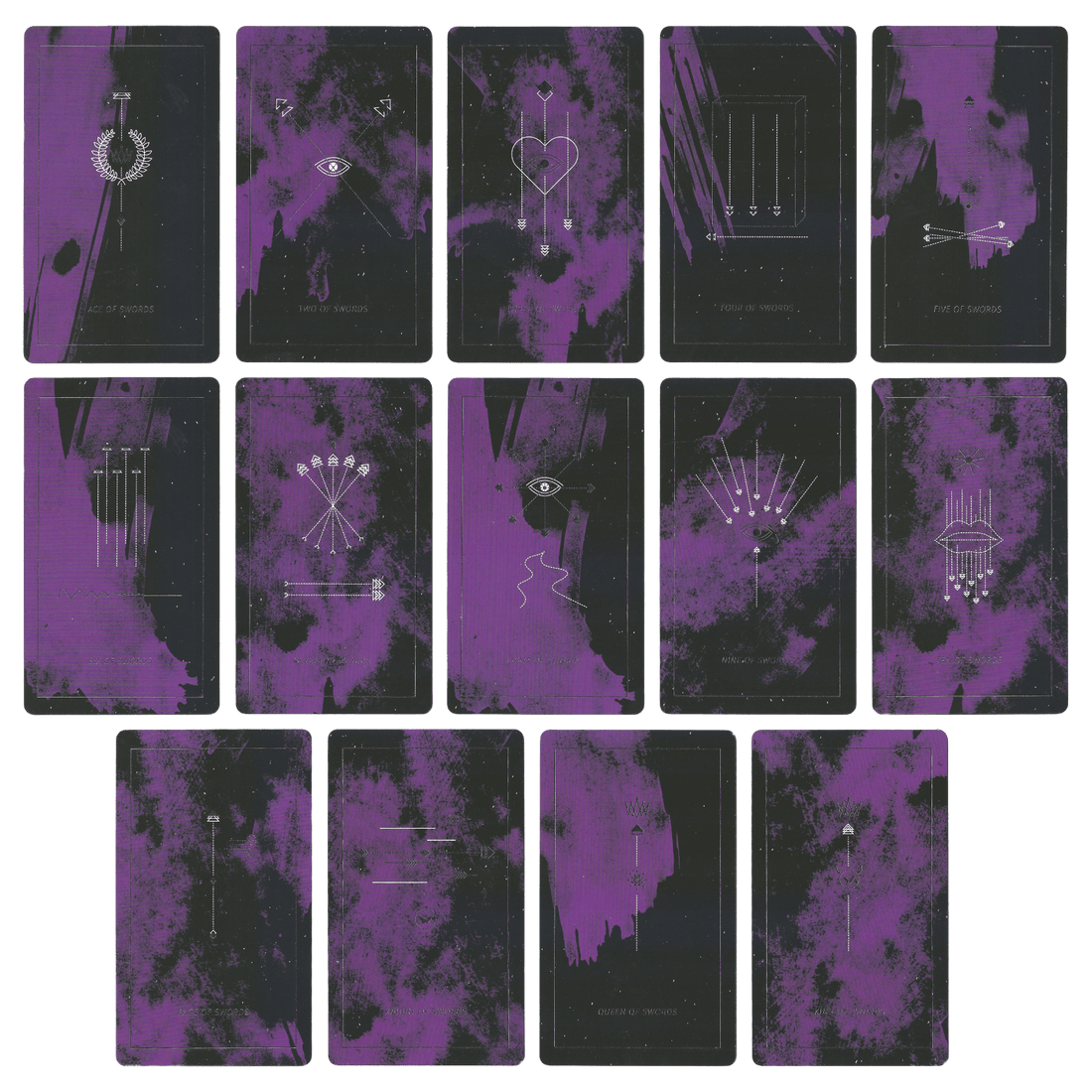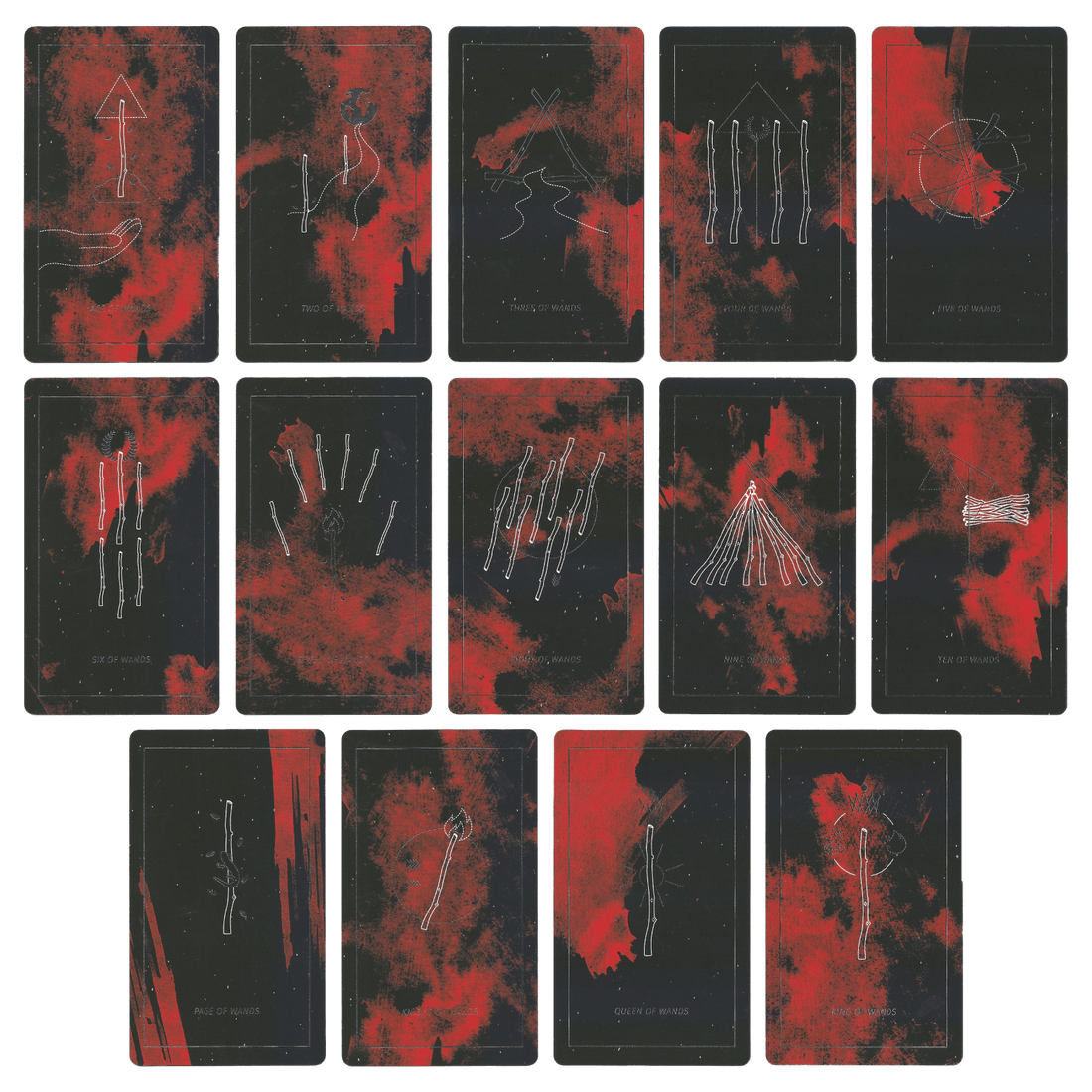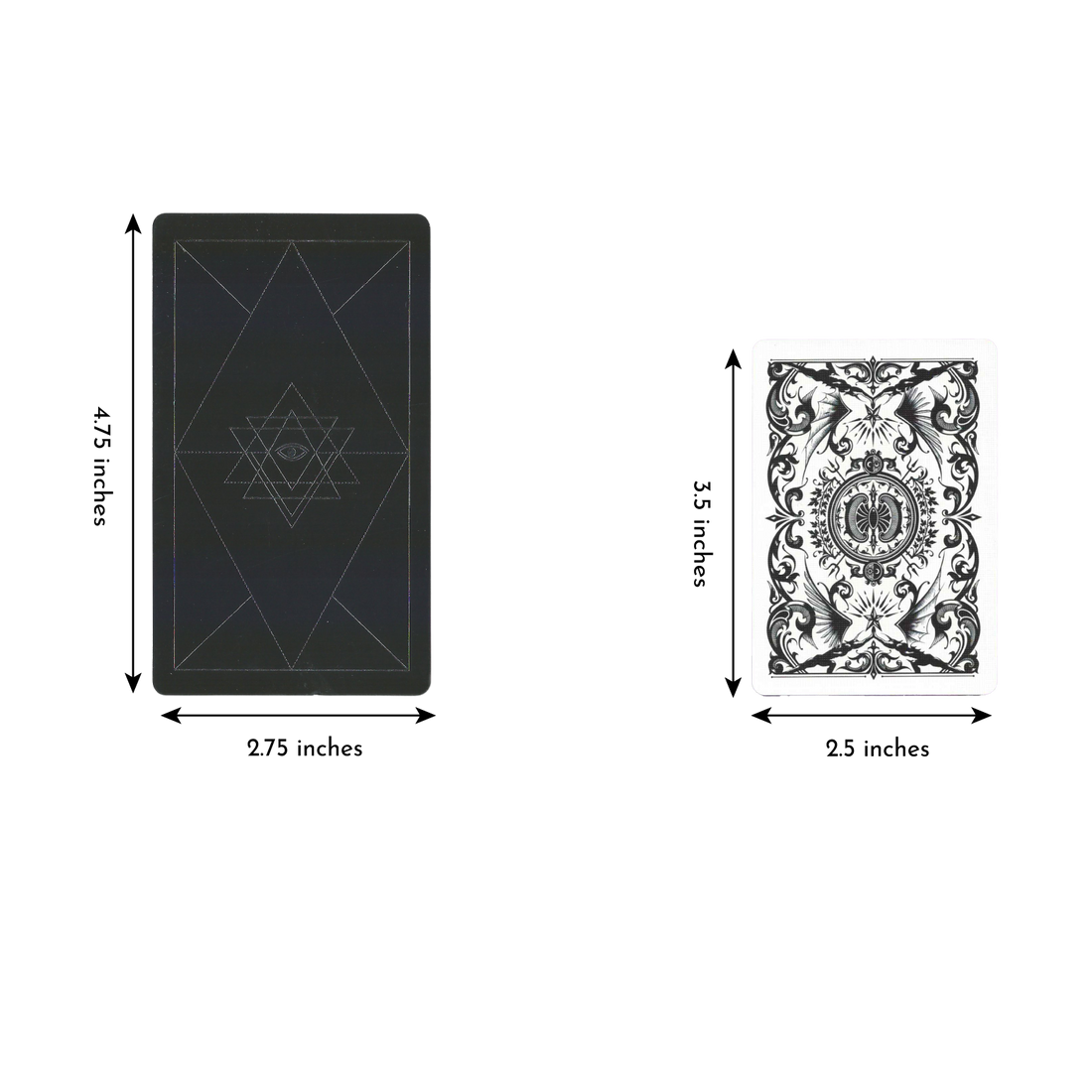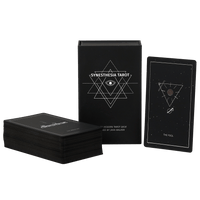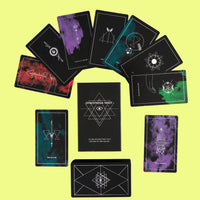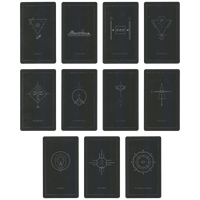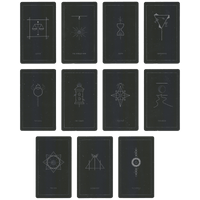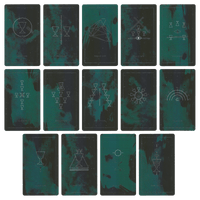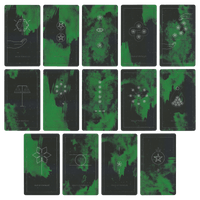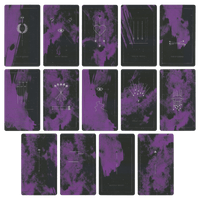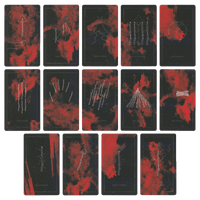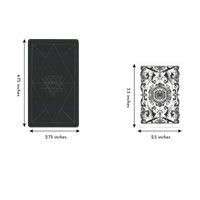 This modern Tarot deck is designed with a focus on clarity and minimalism. Silver foil accents, along with clear and simple line drawings, are the artistic theme of this unique deck.

The soft matte finish on the cards makes shuffling and holding this deck a special experience. Minor arcana cards feature gorgeous purple (swords), red (wands), dark green (cups) and green (pentacles) backgrounds. With this deck, you can have uncluttered introspection and take inspired action.
The Synesthesia Tarot Deck is a modern and unique deck that anyone can connect to. Born out of the creator's love for tarot and design, these gorgeous cards retain the meaning of traditional tarot cards, while striping down the original images to clean and simple line drawings.

Rather than being distracted by the imagery, allow the meaning and essence of the cards to guide you instead.
This is a set of 78 digitally illustrated cards + box
Designed by Jana Walker
Standard size: 2.75 X 4.75 inches
STUNNING DESIGN AND AESTHETICS
SHUFFLE-FRIENDLY, THICK CARD STOCK
LUXURIOUS BOX WITH INTRICATE ARTWORK PROTECTS YOUR CARDS
MATTE BLACK EDGE ON EVERY CARD