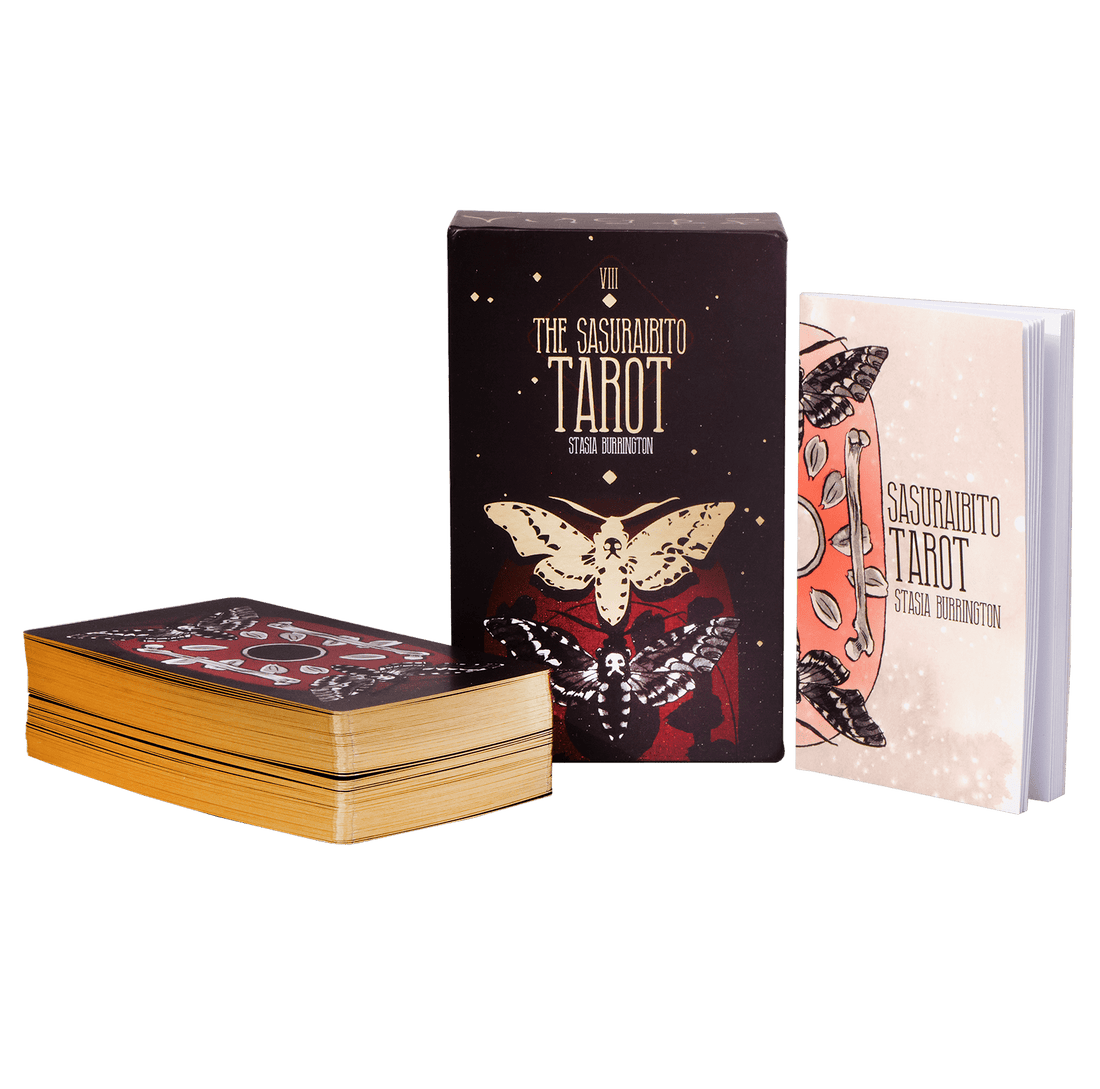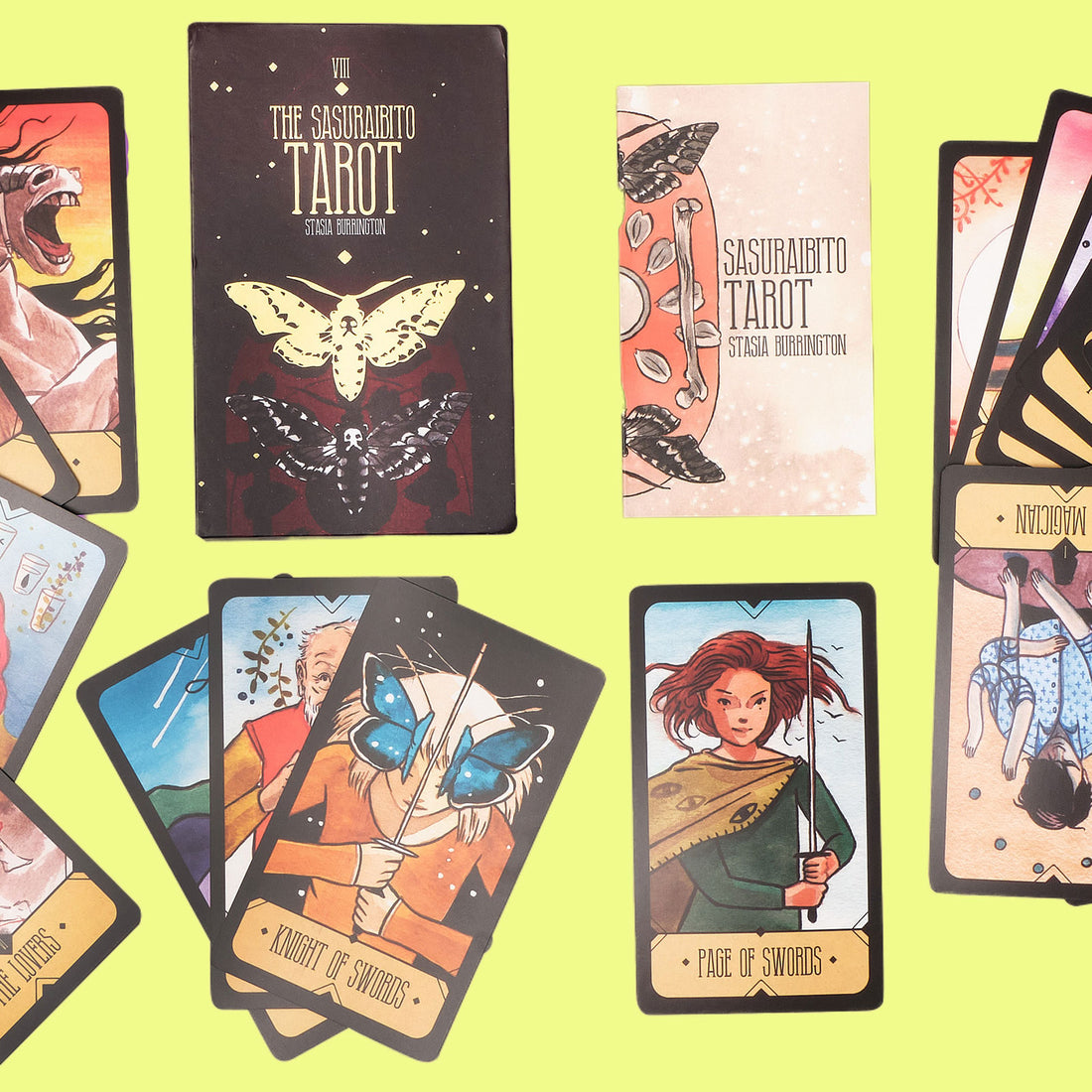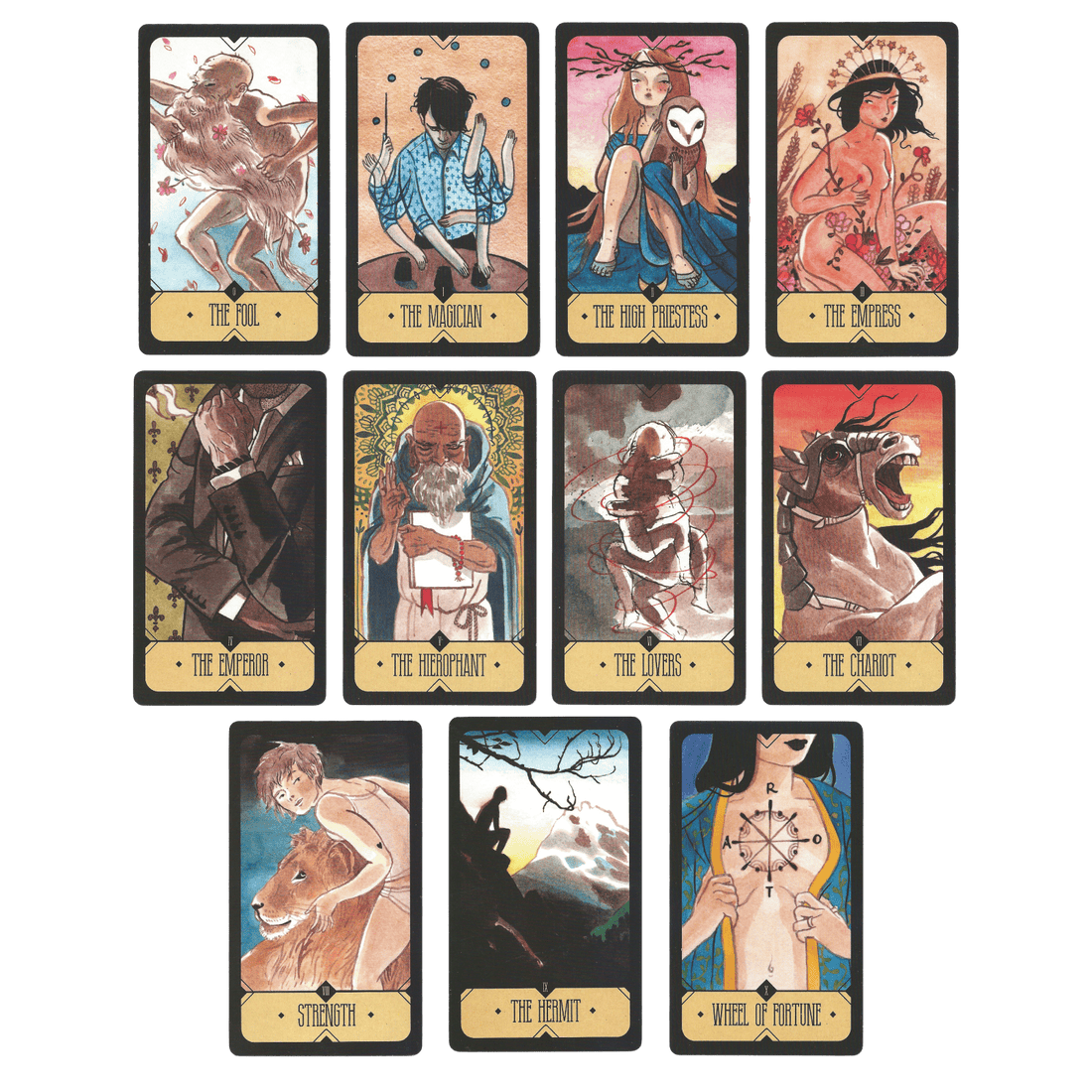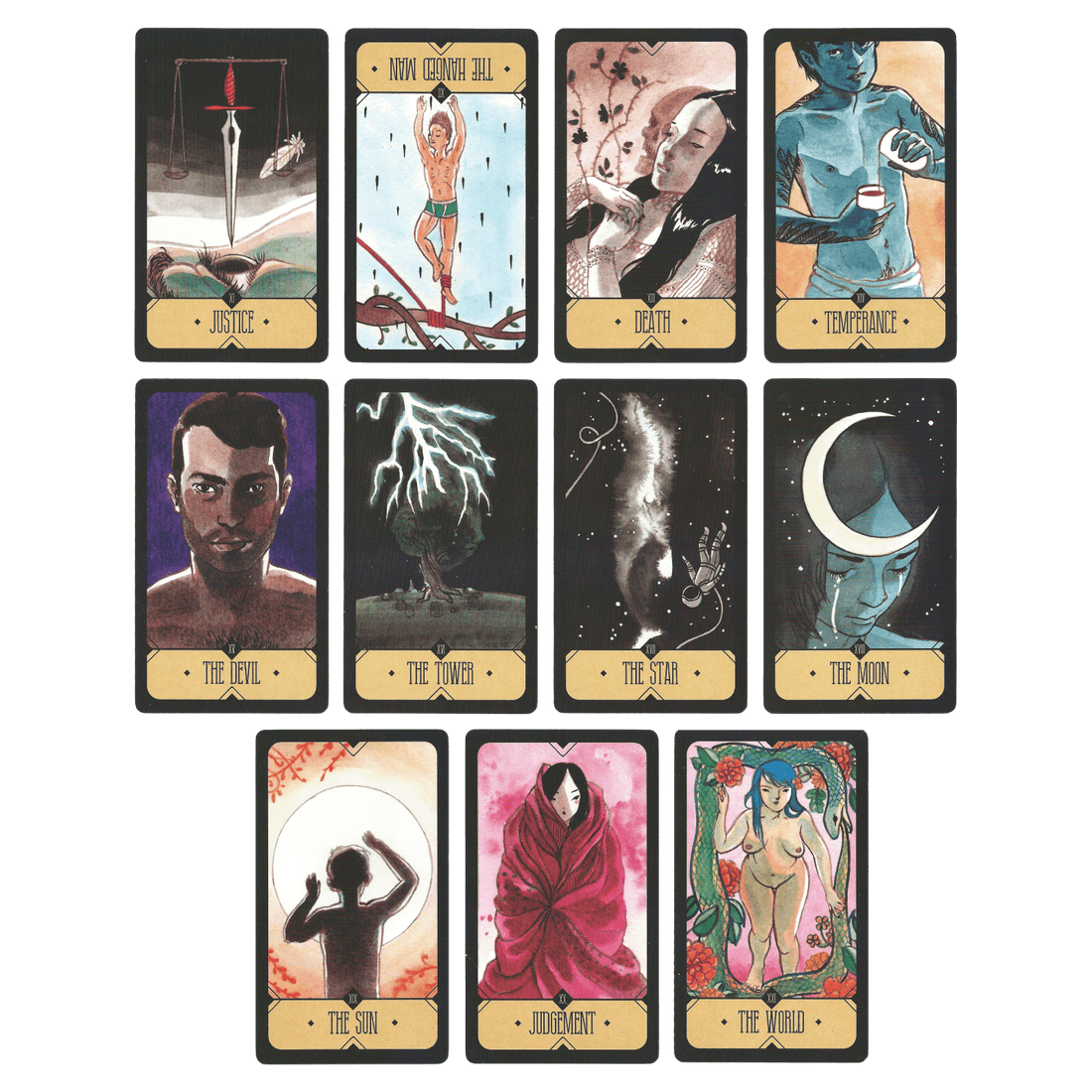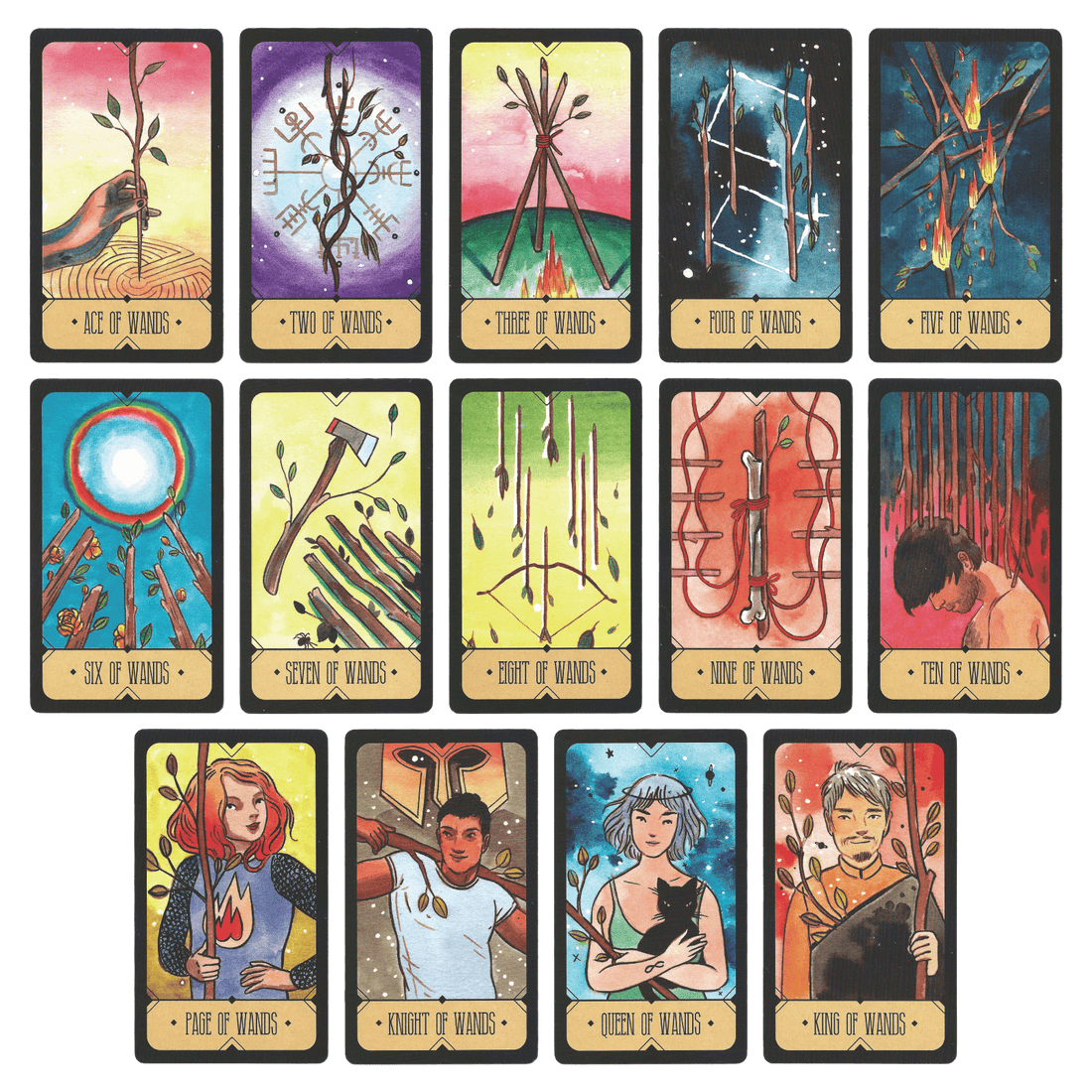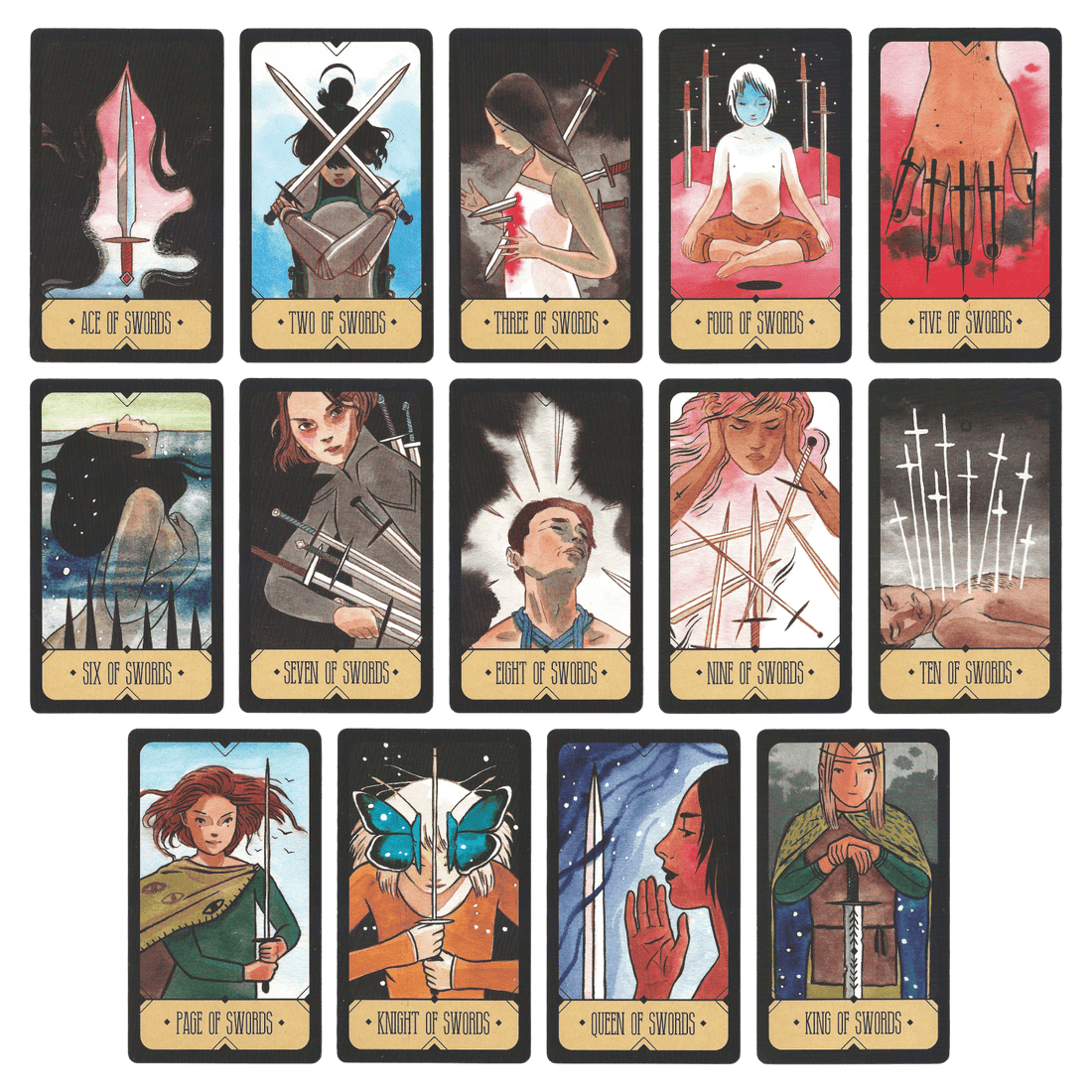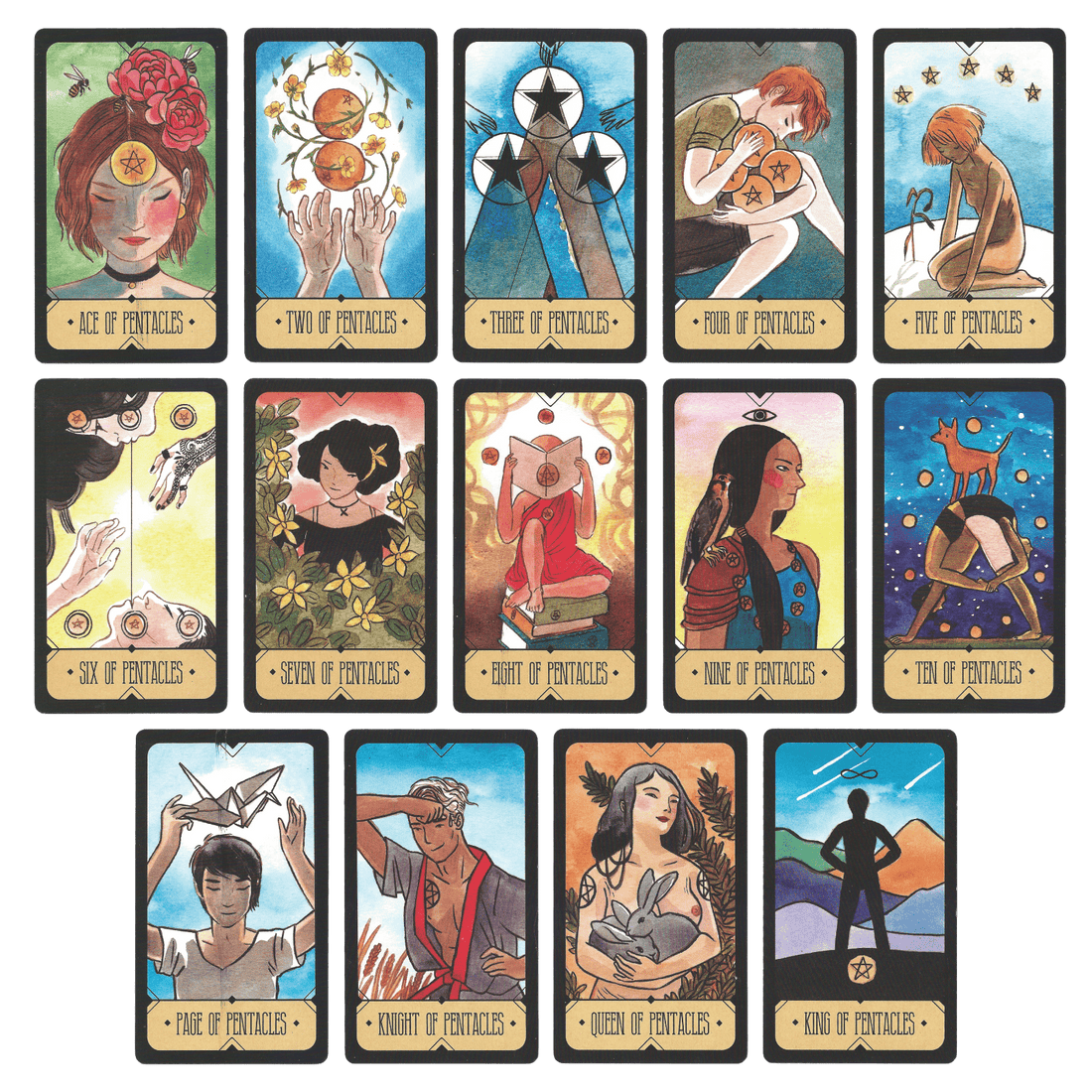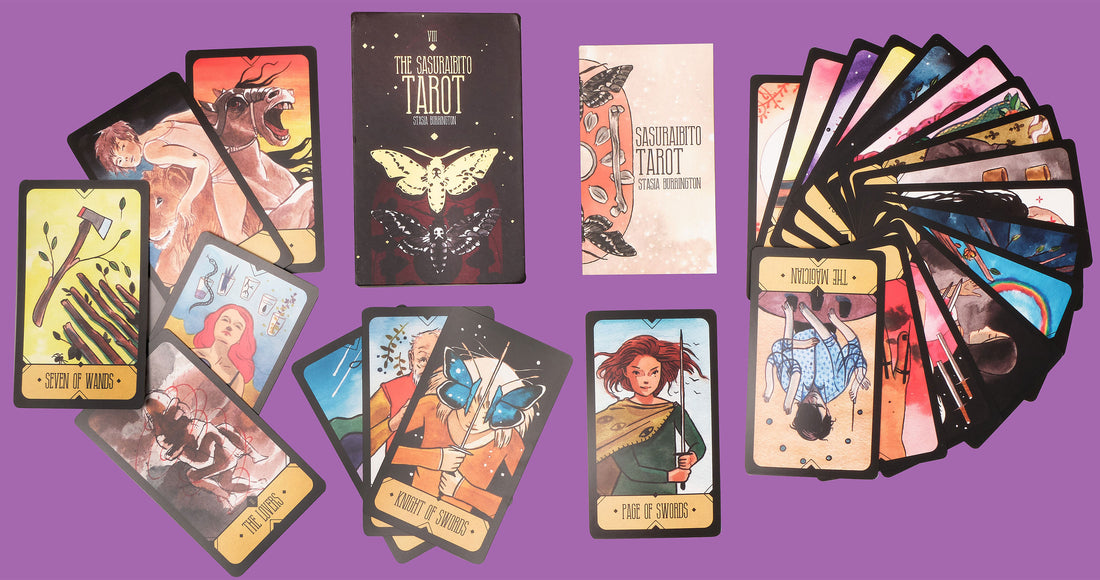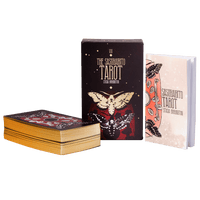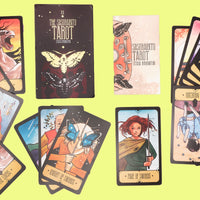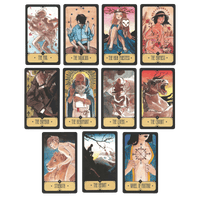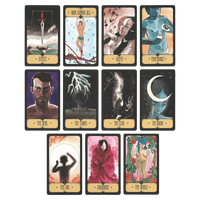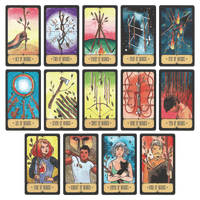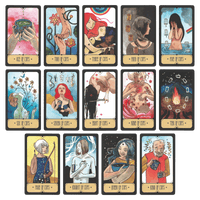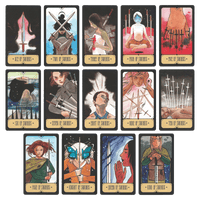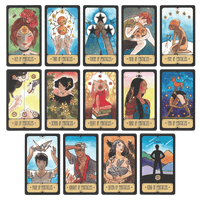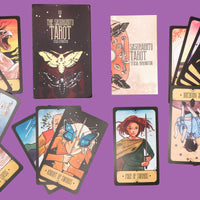 Anyone on an inquisitive journey will enjoy this beautiful tarot deck. Seventy eight cards that are thick, pliable, and edged with gold gilding make this deck look and feel luxurious, along with being easy to use.

Inspired by the Rider-Waite style deck, artist does a great job translating symbolism and her thought process while designing the cards in a lovely sixty three page guidebook. The cards and guidebook are packaged in a thumb cut two-piece box with lovely gold illustrations.

We all embark on different paths and journeys; this deck is friendly guide to help you navigate and explore them. Take inspiration from Buddhist, Japanese, and modern ideas. Explore the artwork that has been curated with great expertise while the artist was new to tarot.
The Japanese word: "sasuraibito" most closely translates to "wanderer." It's an old-fashioned literary term that is falling out of use, meant to describe a person ever-seeking, searching for a place of healing and refuge. This deck is designed to aid the curious wanderer, and accompany you on your adventures to come.
This 78 card deck is inspired loosely by the Raider-Waite deck, contemporary living in the Western world, and Japanese and Buddhist concepts and ideals.
STUNNING DESIGN AND AESTHETICS
SHUFFLE-FRIENDLY, THICK CARD STOCK
A BEAUTIFUL GILDED EDGE ON EACH CARD
A COMPLETE GUIDEBOOK WITH ARTIST EXPLANATIONS FOR EVERY CARD
An inquisitive journey for the curious mind
THE CURIOUS WANDERER
Each of us is on a journey exploring different paths. Curiosity is in our DNA, and we can use it to get to the awesome destinations we all long for. Life is an adventure, so let's let our curiosity and willpower make it a memorable one.