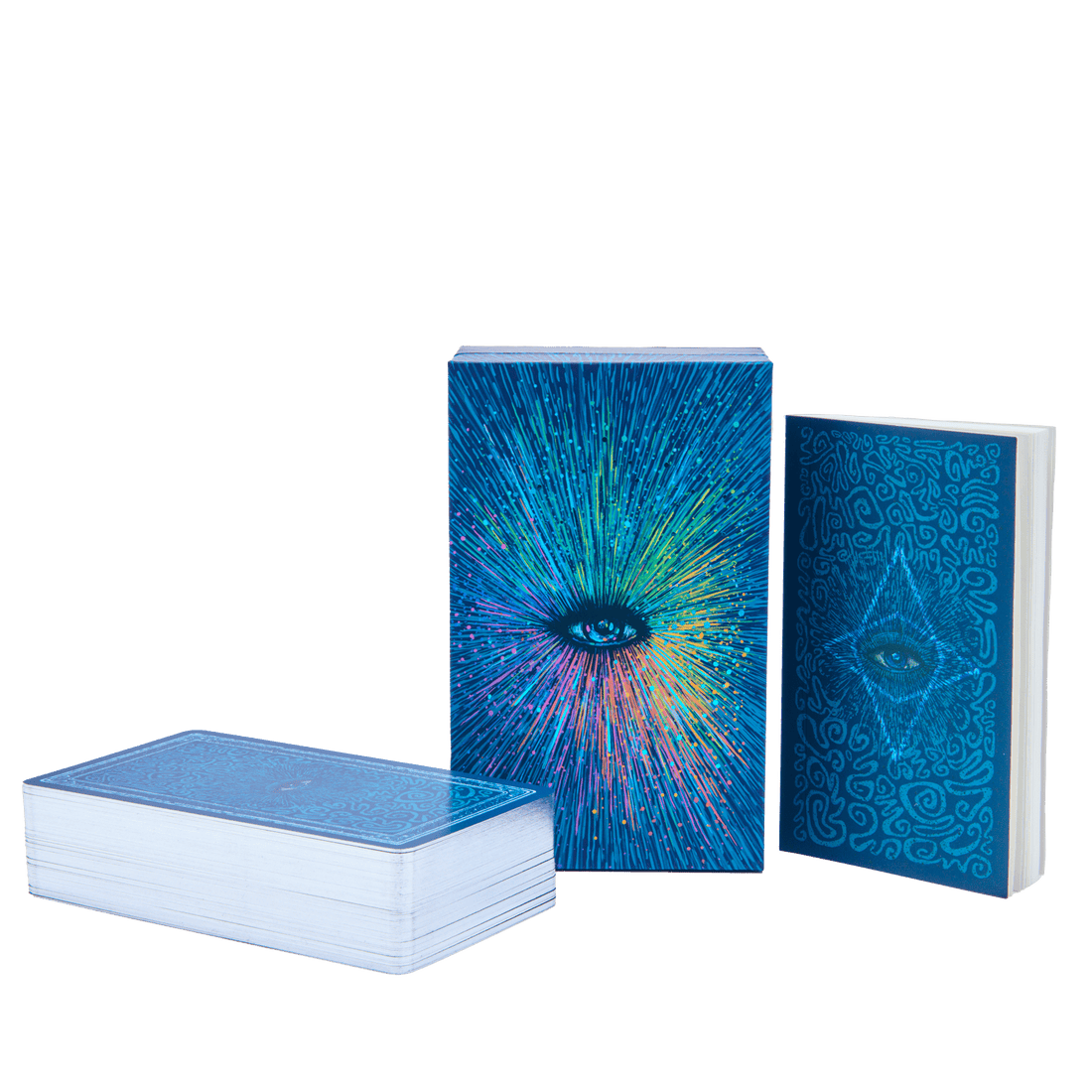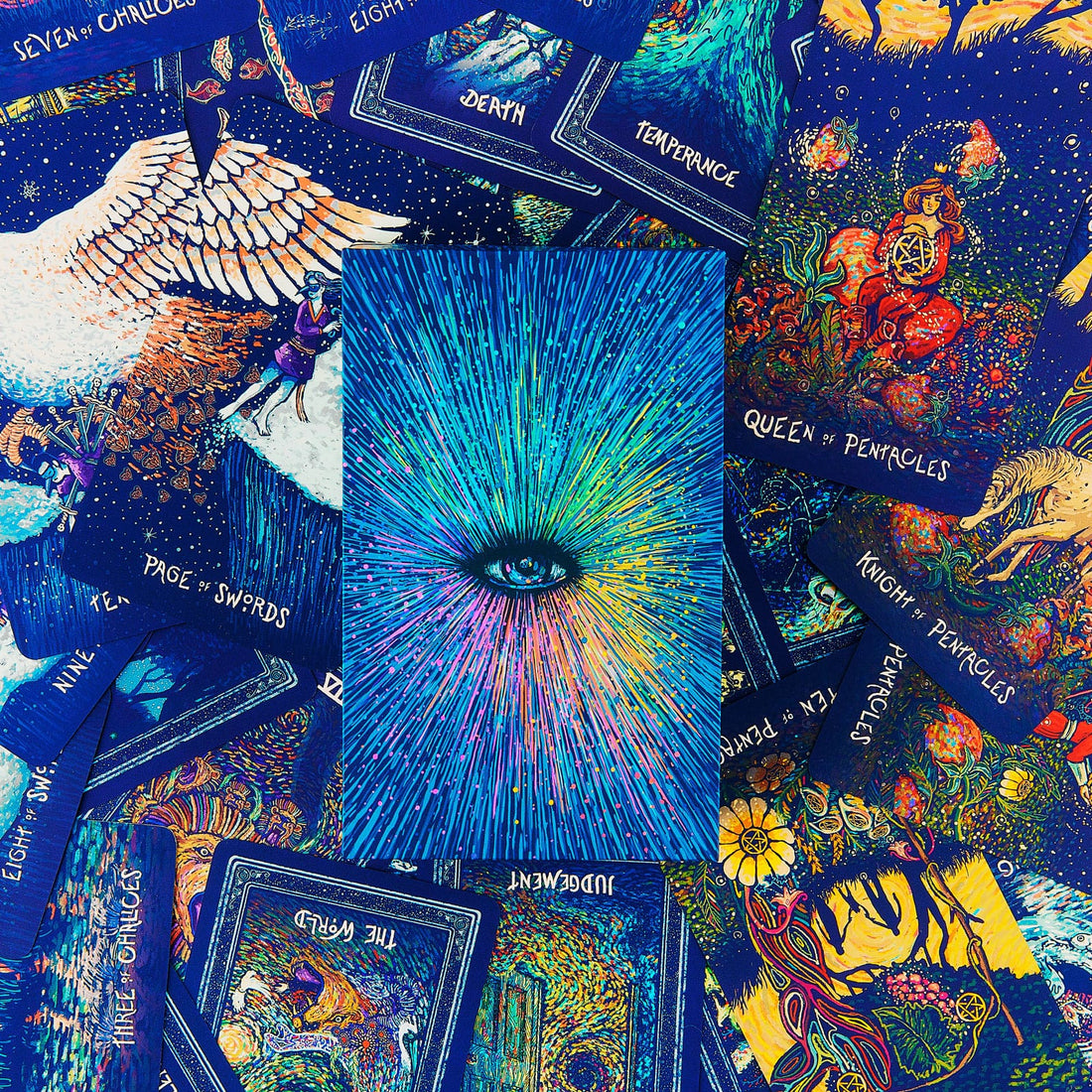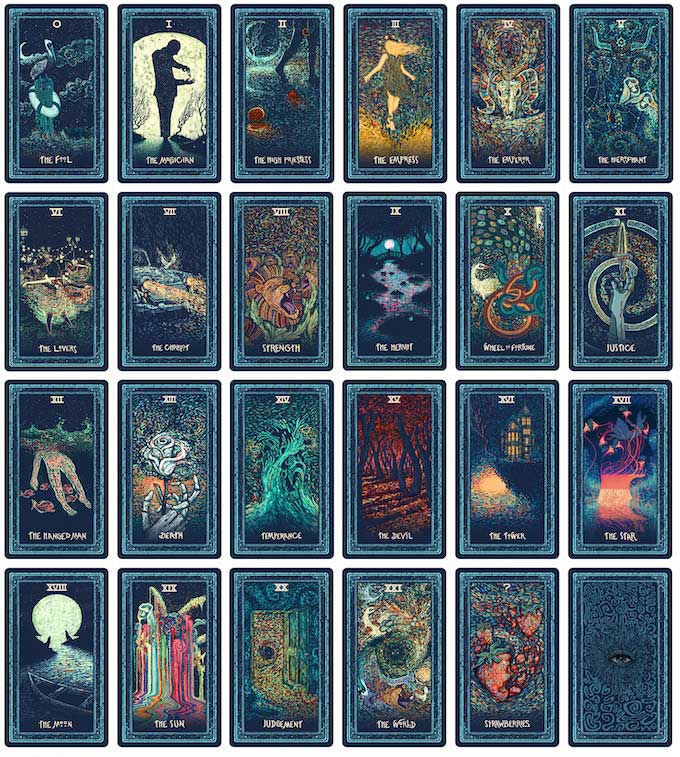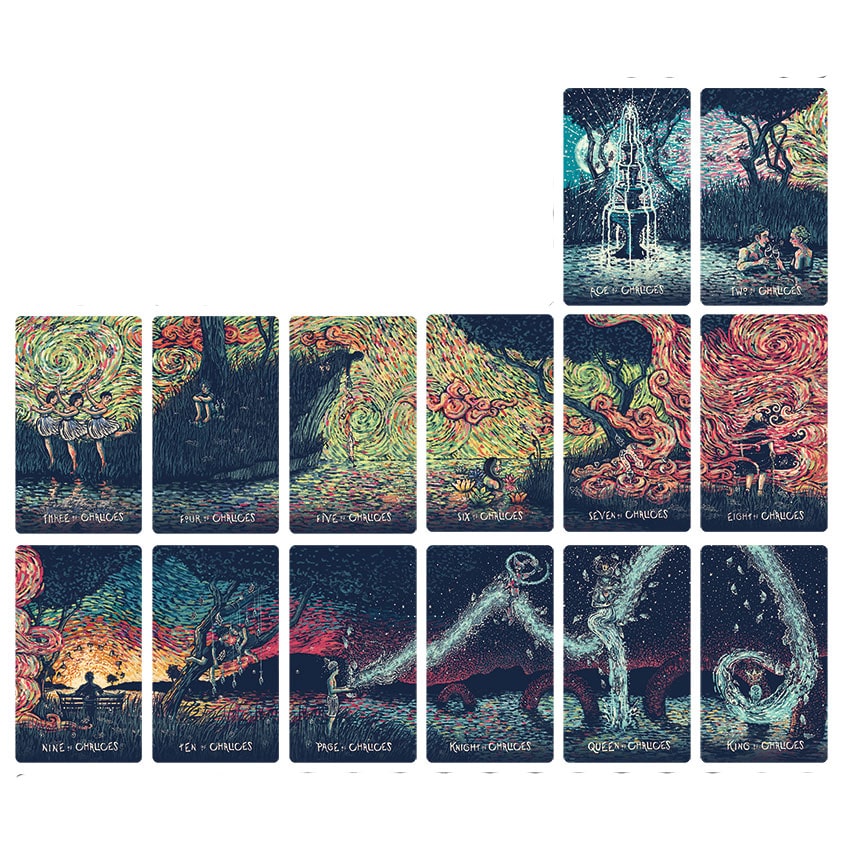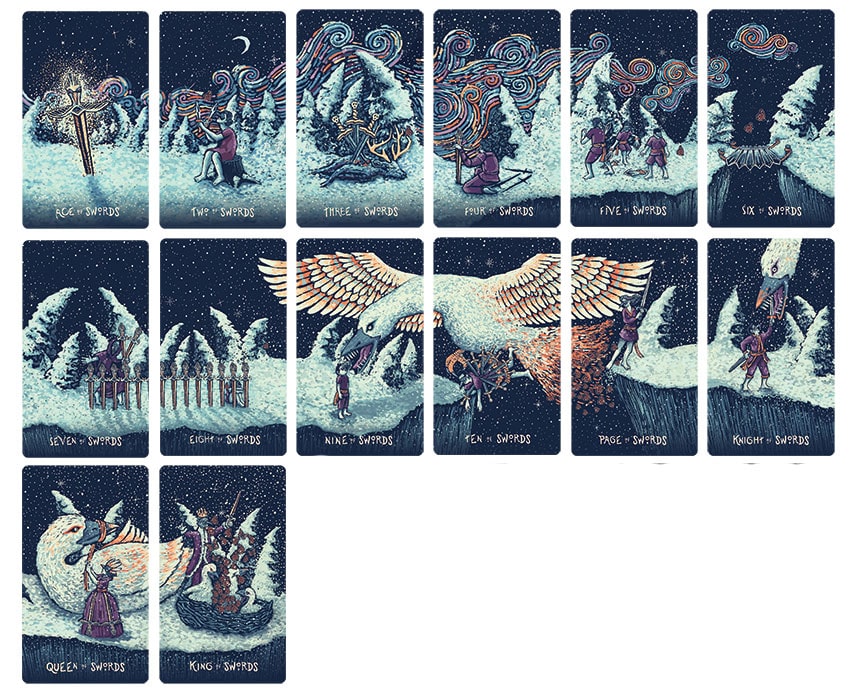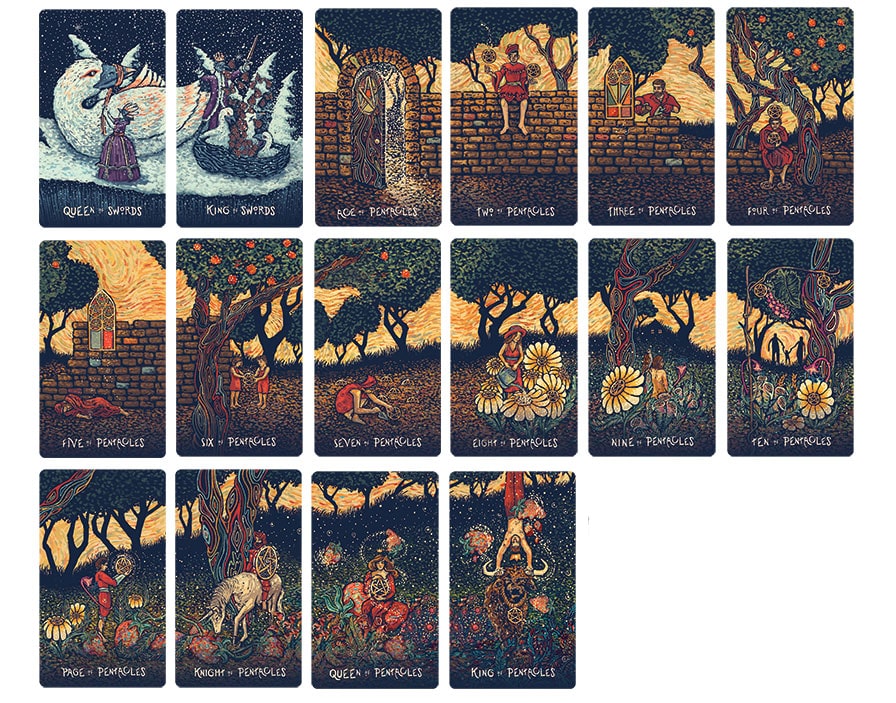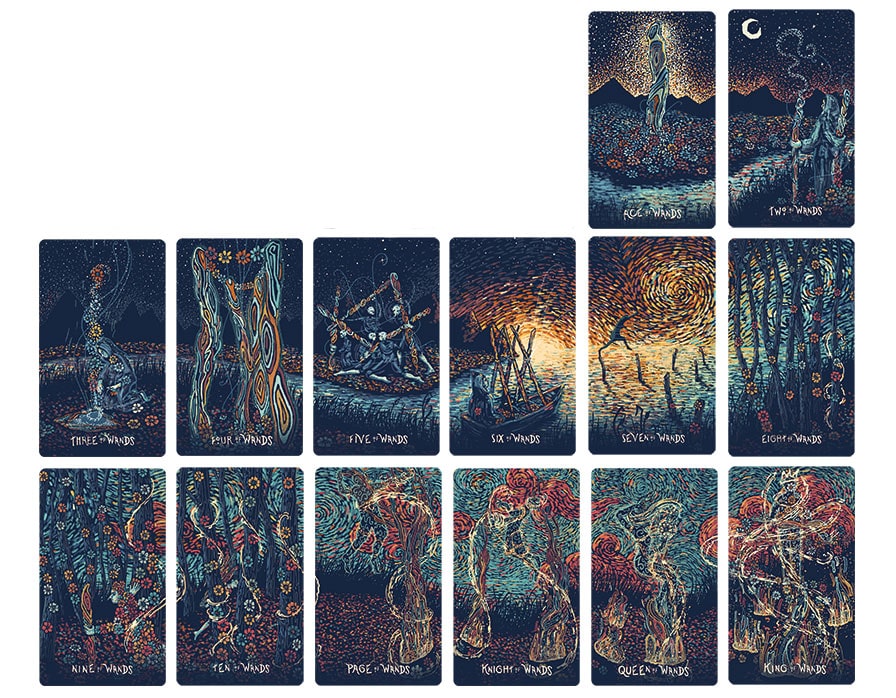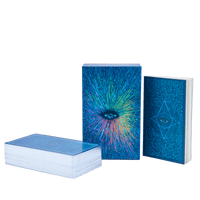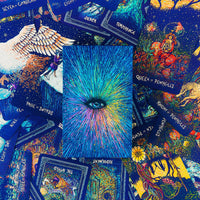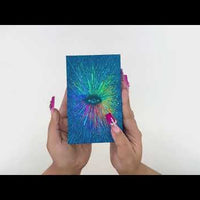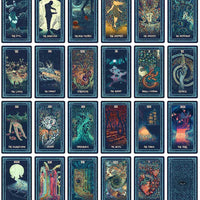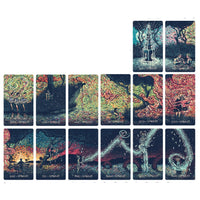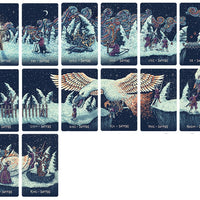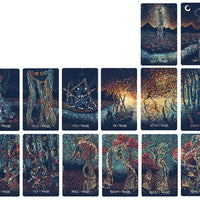 The Prisma Visions Tarot is a timeless deck that takes cues from impressionistic surreal styles of the past, enchanting imagery of the present and clairvoyant visions of the future. In this modern Tarot deck, we explore our earthly existence and how we choose to move forward.

Get a panoramic view of continuity by reading this deck. Do you like combining your Tarot reading with Oracle cards? You'll dive into the fascinating journey of reincarnation with the Cosma Visions Oracle.

What's included in the sixth edition of Prisma Visions Tarot:
The cards: 79 Tarot cards, each measuring approximately 2.75" x 4.75". Shiny silver edge on each card.
The Booklet: A short introduction is included in the booklet, which is about the same size as the cards. In this beautiful guide, Katherine Tombs explores the imagery behind each card as well as the associated meanings.
The Box: A one-piece clamshell box with a flip top. Soft matte finish and holographic foil on the front and inside.
See the panaromic visions of the cards by browsing through all the images.
Prisma Visions is based on the classic symbolism of Rider-Waite-Smith but with an impressionistic modern approach. This sixth edition features the special 79th card, Tiny Elephants.
Meet James R. Eads - an LA-born art wizard. Whether he's designing gig posters for legends or crafting mystical tarot decks and VR realms, he's a post-impressionist dreamweaver. 🌌🎨
BEAUTIFUL DESIGN AND AESTHETICS
SHUFFLE-FRIENDLY, THICK CARD STOCK
SILVER EDGES ON EACH CARD
LUXURIOUS BOX WITH INTRICATE ARTWORK PROTECTS YOUR CARDS
Where earthly existence and bold choices intertwine
Ready to dive into a story told by the minor arcana cards, each a piece of a bigger puzzle? Panoramic suits make memorizing their meanings a breeze – from individual to collective, these cards have your journey covered.