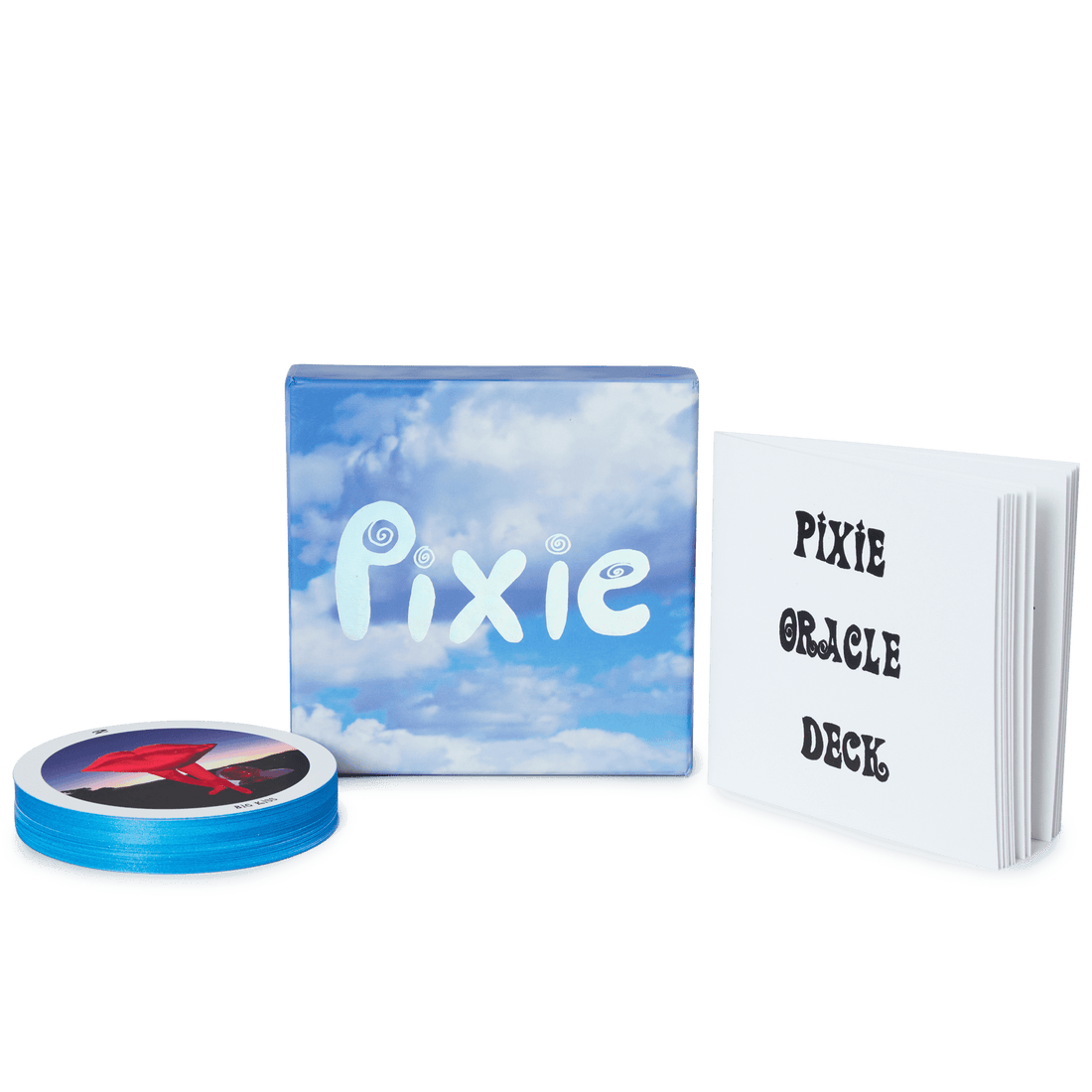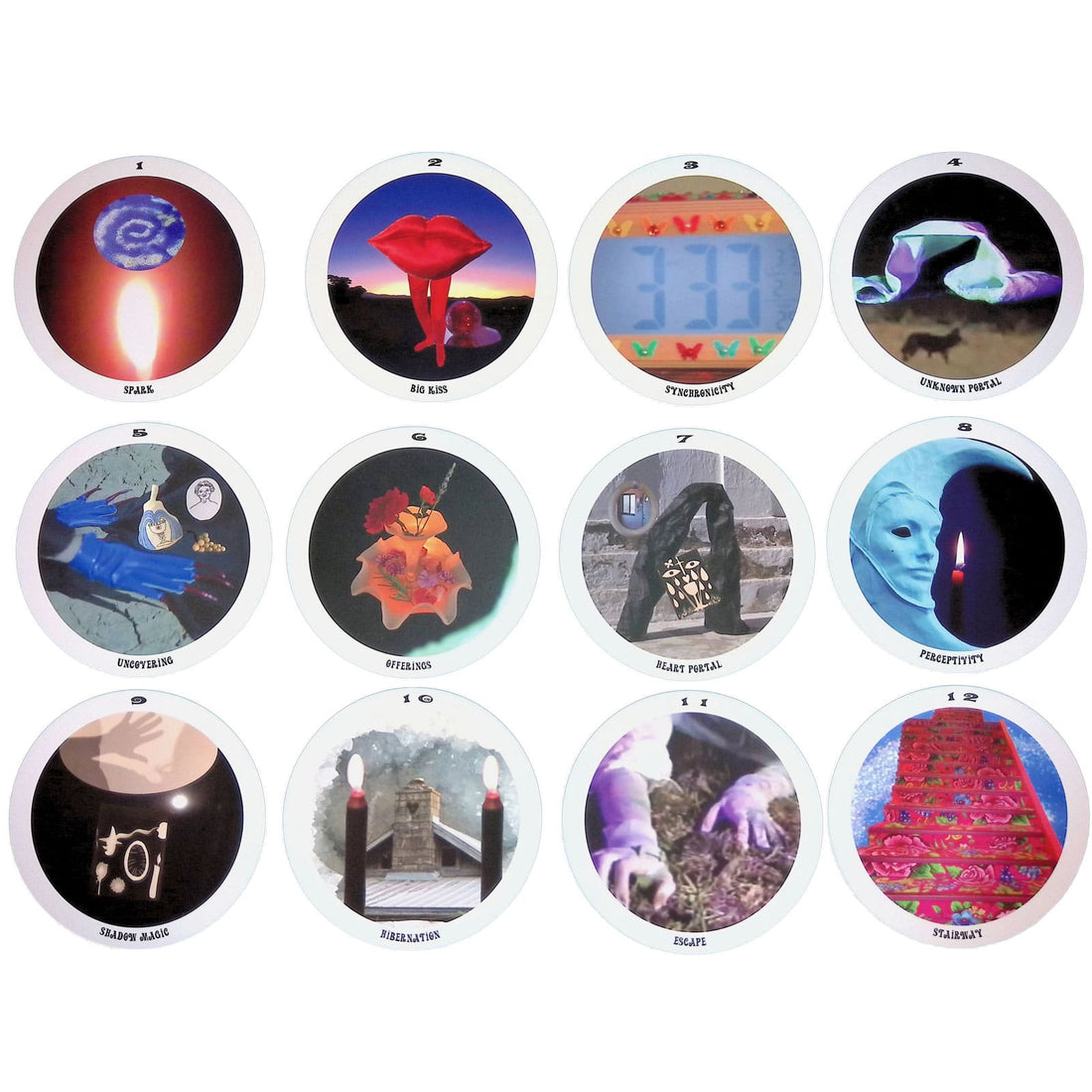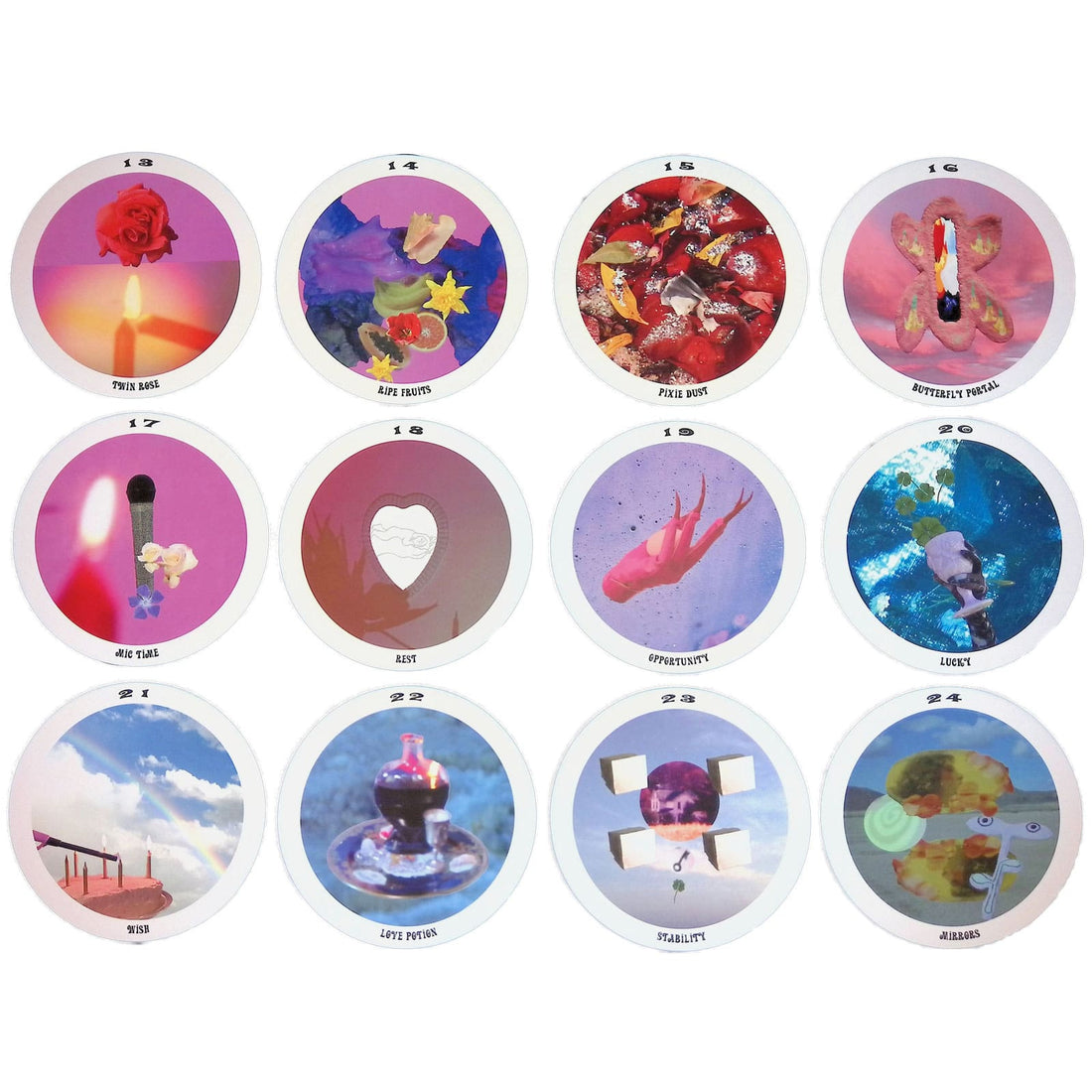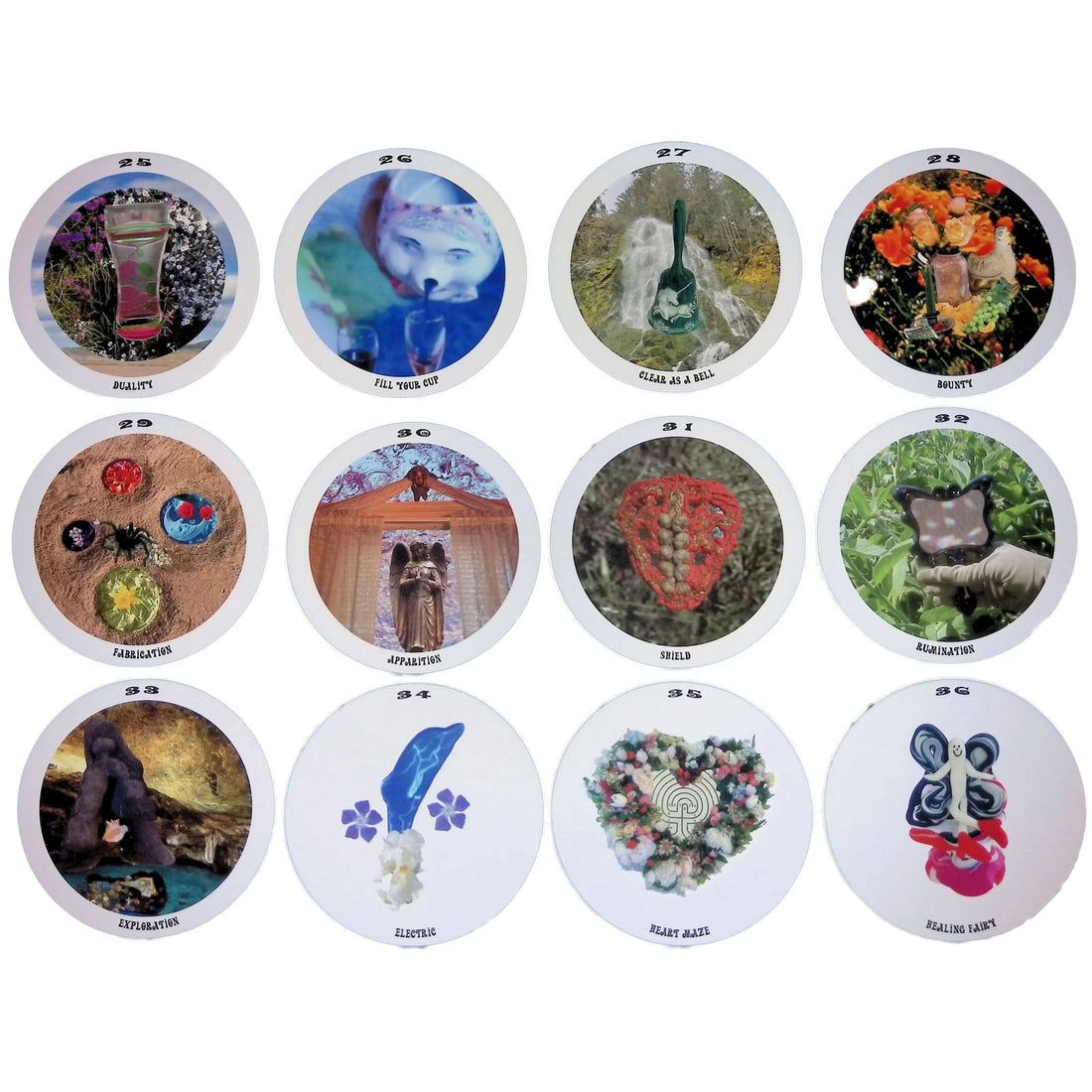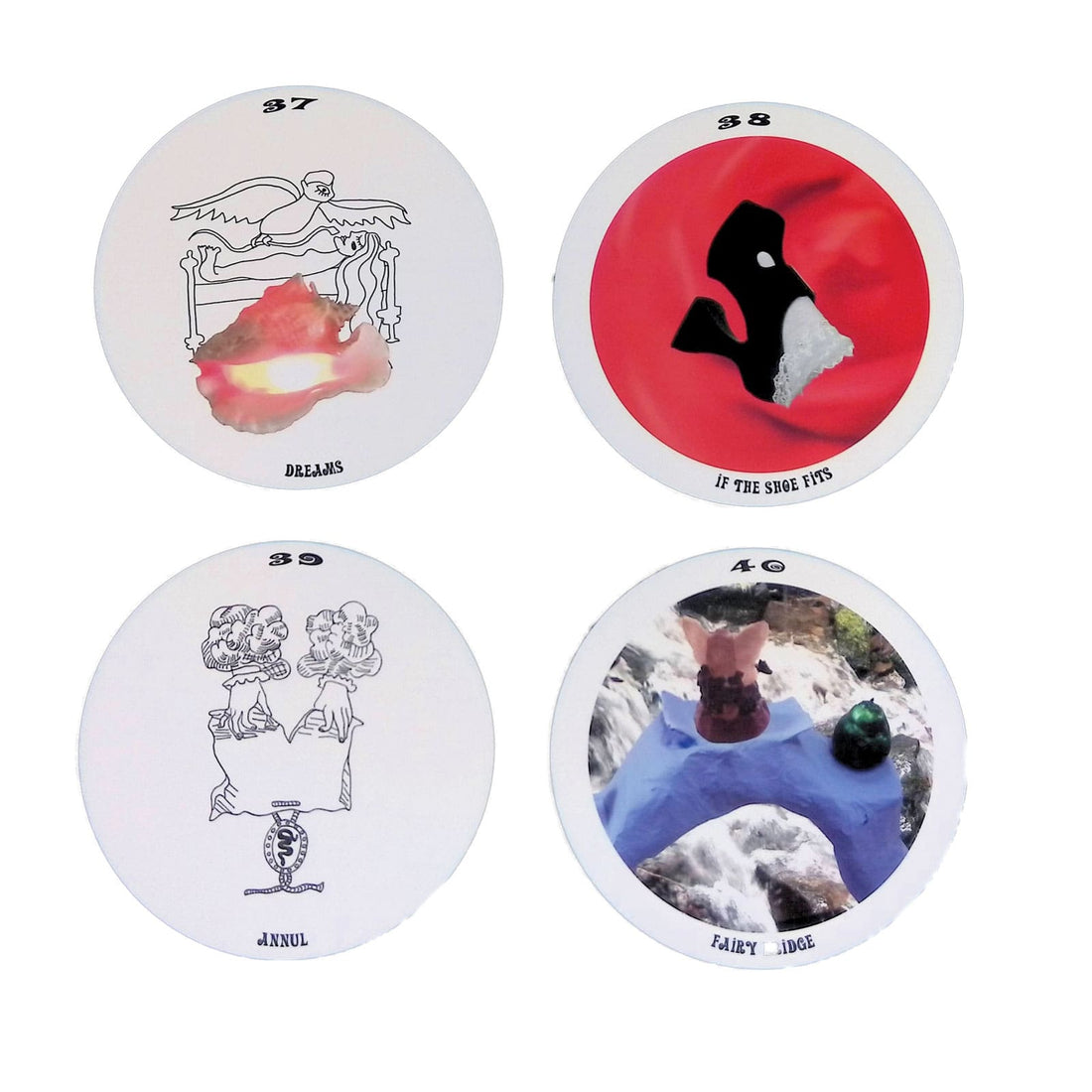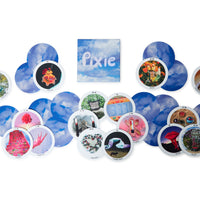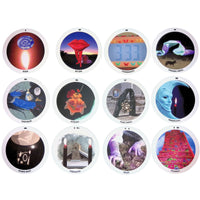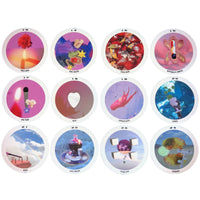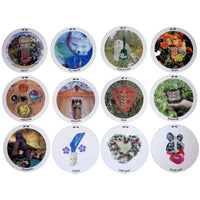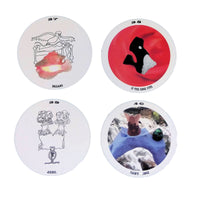 Mary Evans' colorful, circular Oracle deck has 40 cards. The card designs are collages of the artist's video and sculpture works. Digital collages, abstract themes, and an innate sense of artistic appeal work well with deep intuition and discovery.
Presented in a beautiful keepsake box with holographic foil cover, each card has blue glitter edges. Each card is described in a cute guidebook. The cards are numbered from 1 to 40.
This is Mary's third Oracle deck and she recommends pairing it with the
Apparition Tarot
. The circular cards of this deck make it fun to pair with other contemporary Tarot decks such as the
Omni Tarot deck
.
STUNNING DESIGN AND AESTHETICS
BEAUTIFUL BLUE GLITTER EDGES ON EACH CARD
A COMPLETE GUIDEBOOK WITH ARTIST EXPLANATIONS FOR EVERY CARD
LUXURIOUS BOX WITH INTRICATE ARTWORK PROTECTS YOUR CARDS
EXCLUSIVE UNBOXING
PIXIE ORACLE BY MARY EVANS