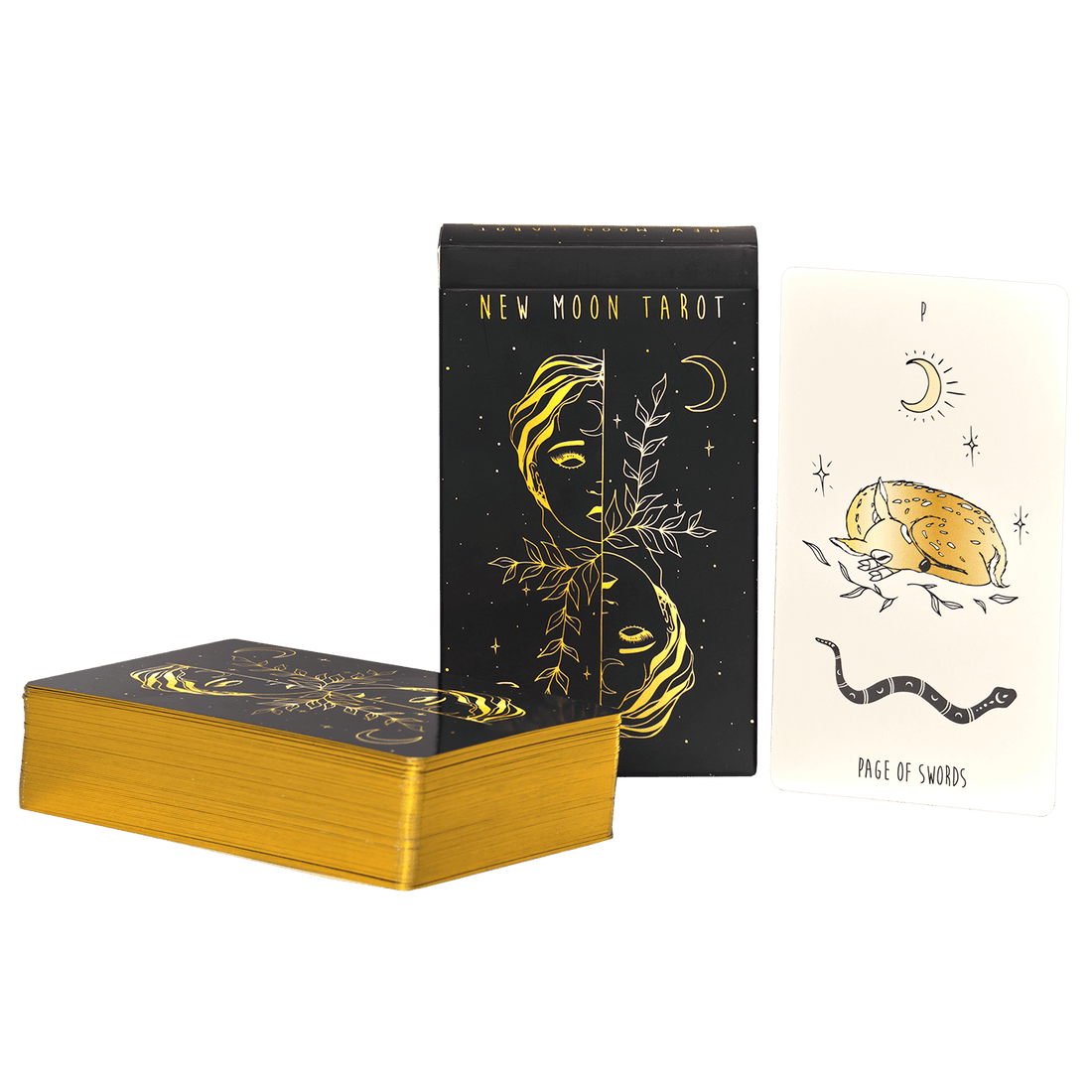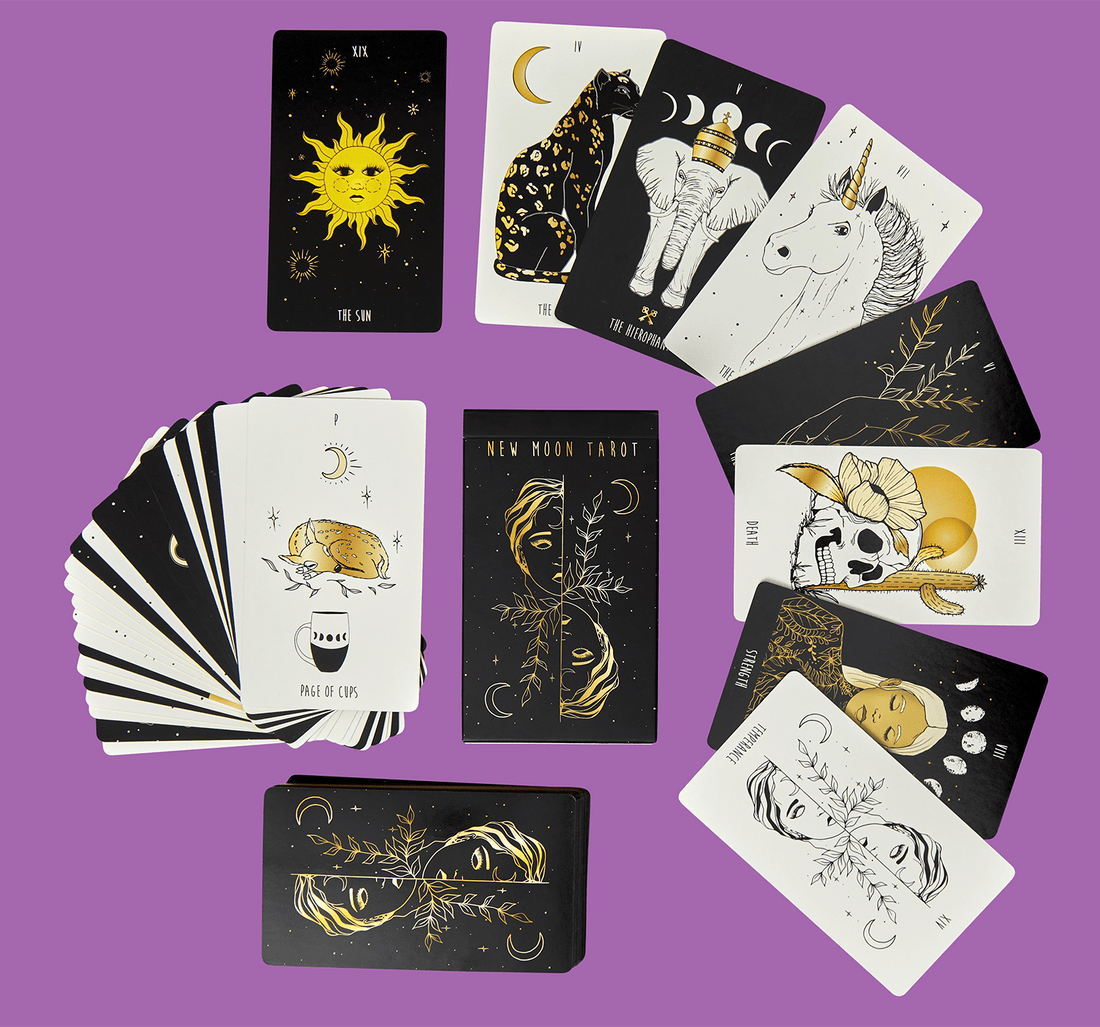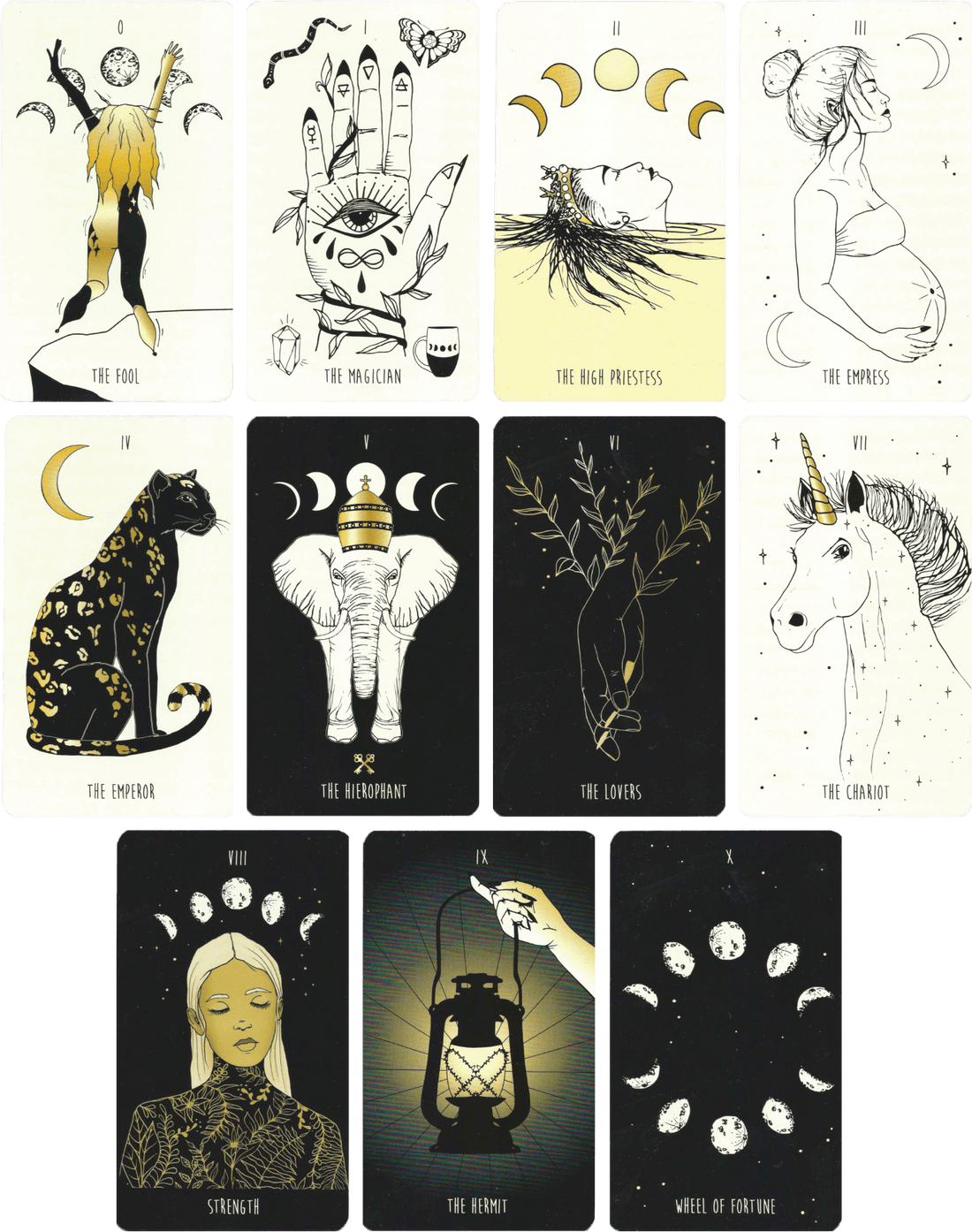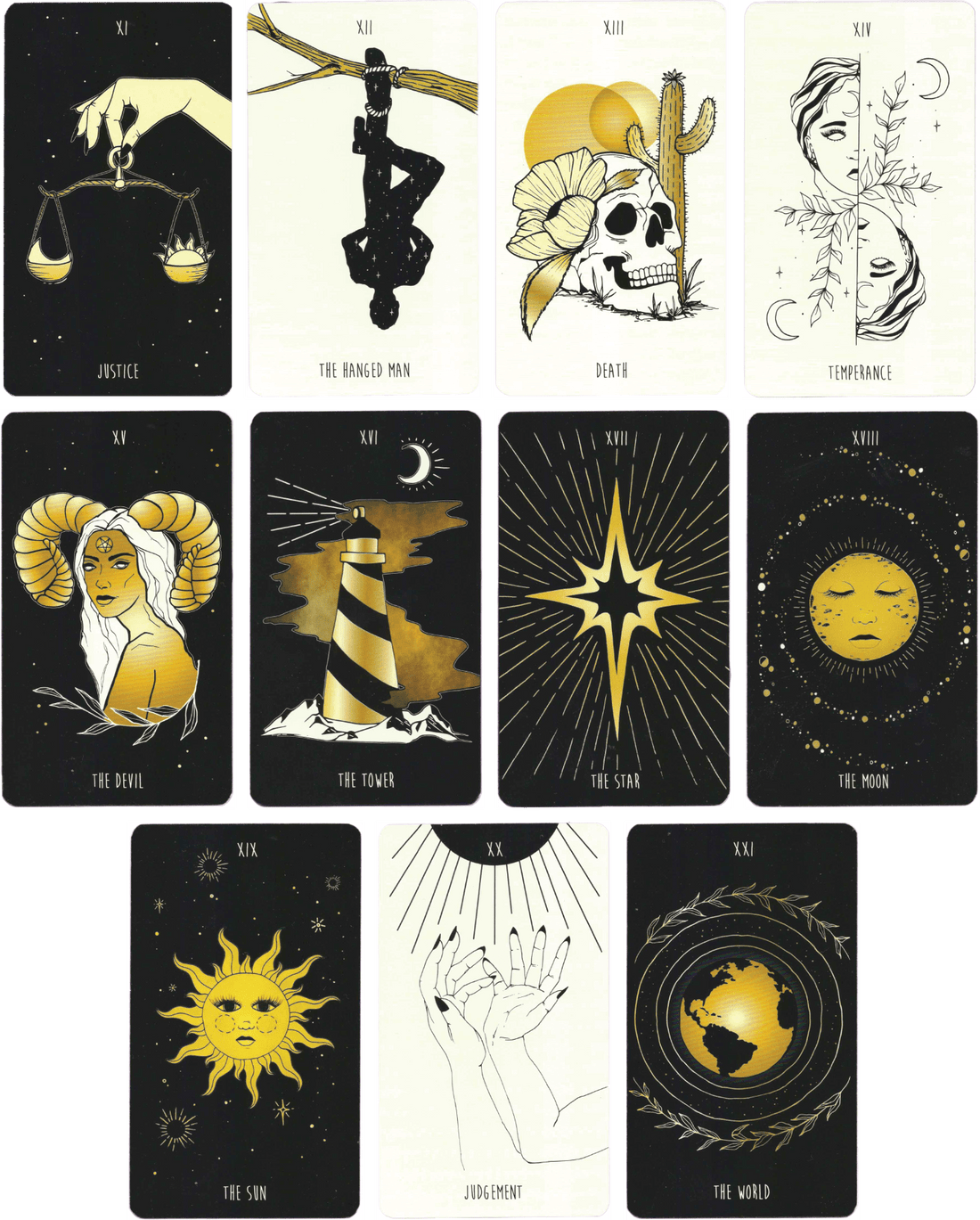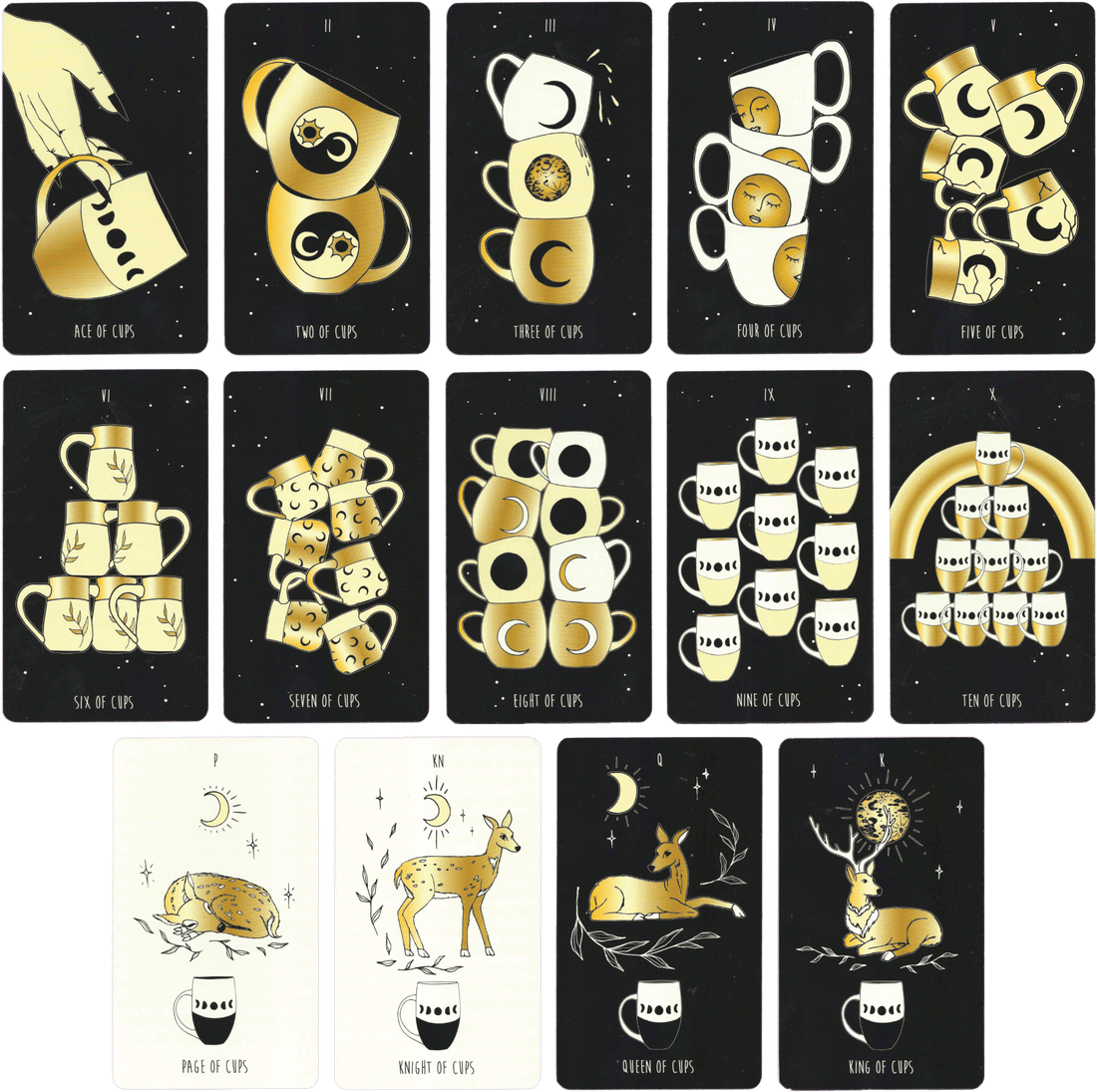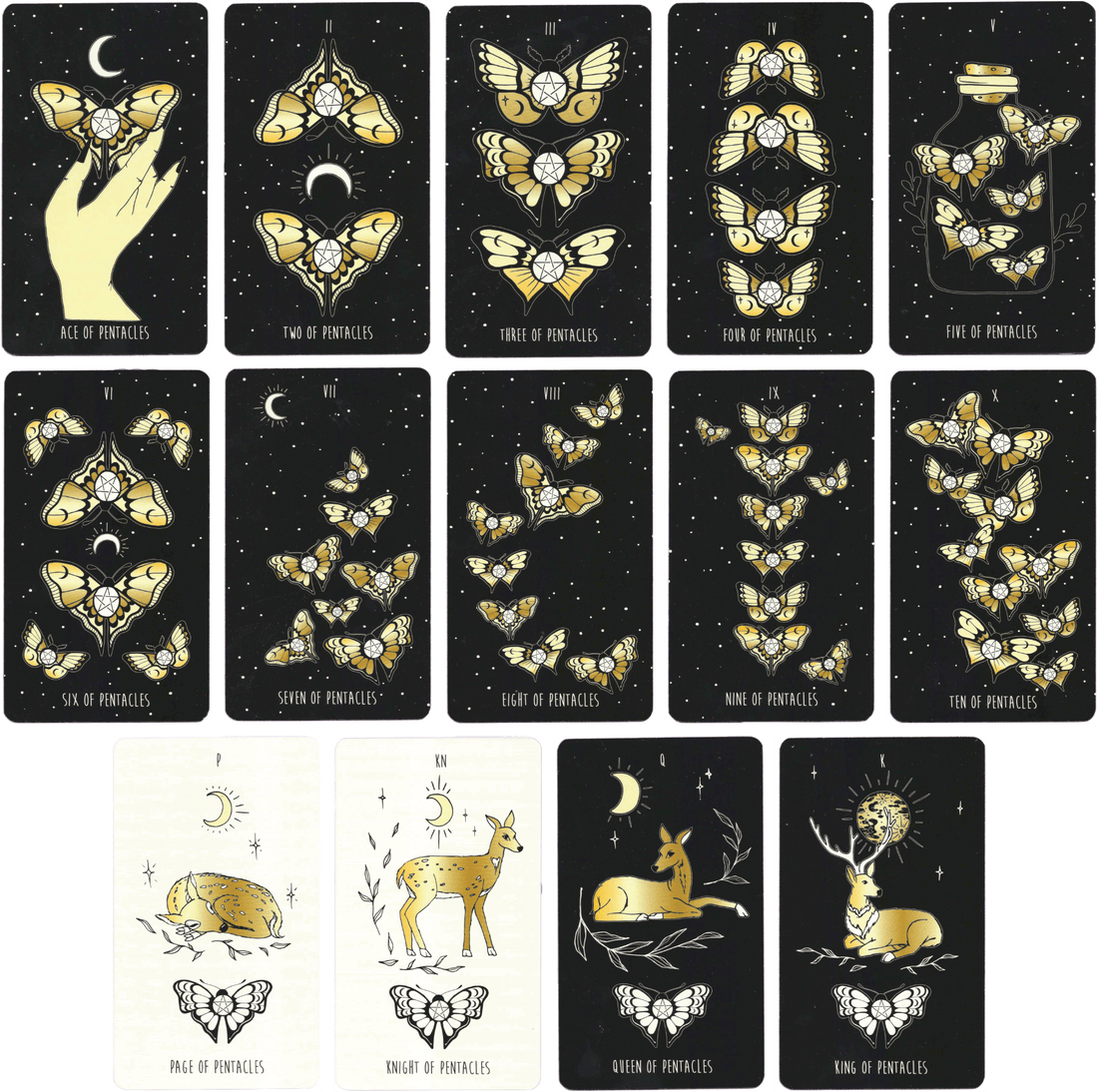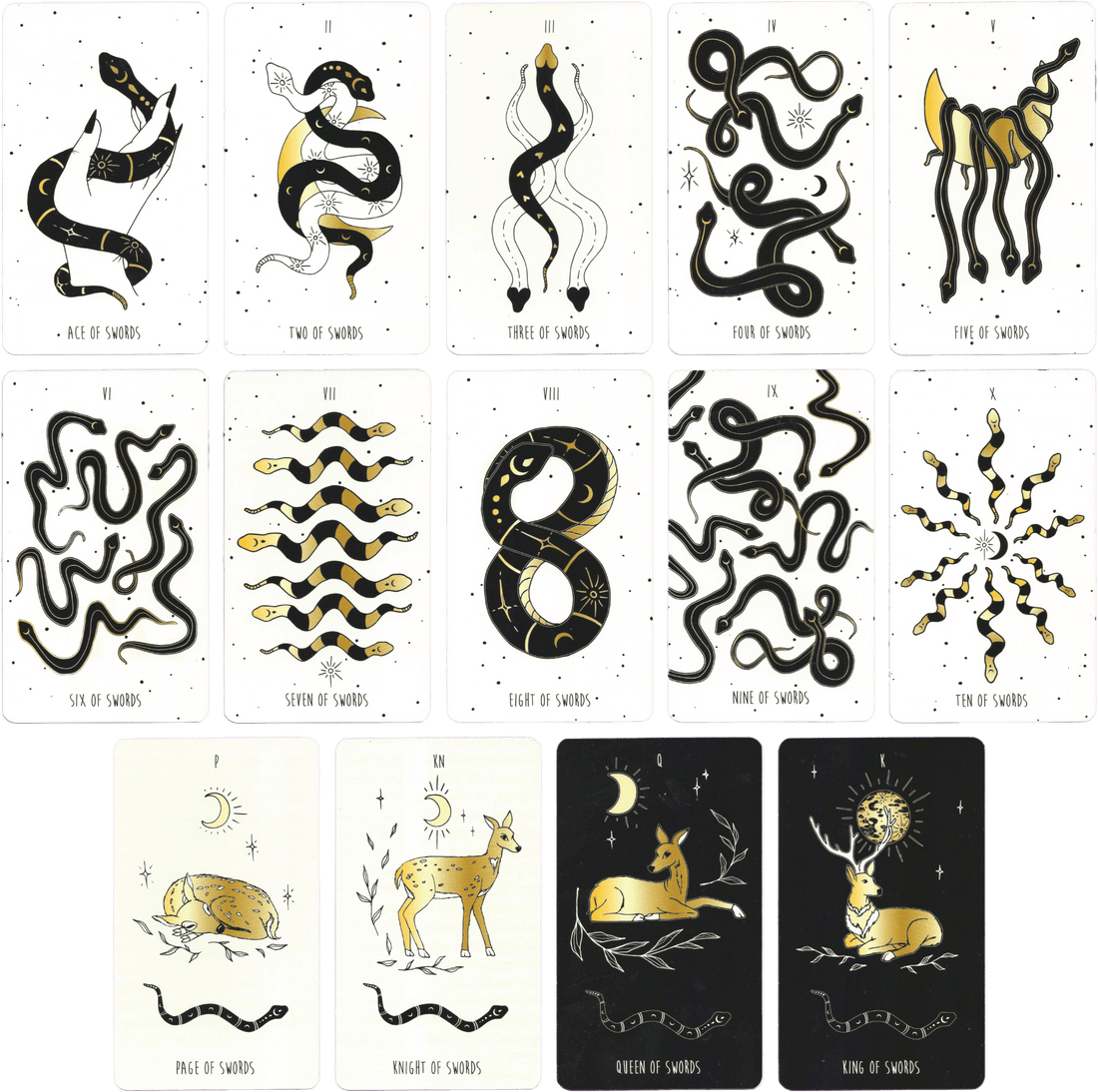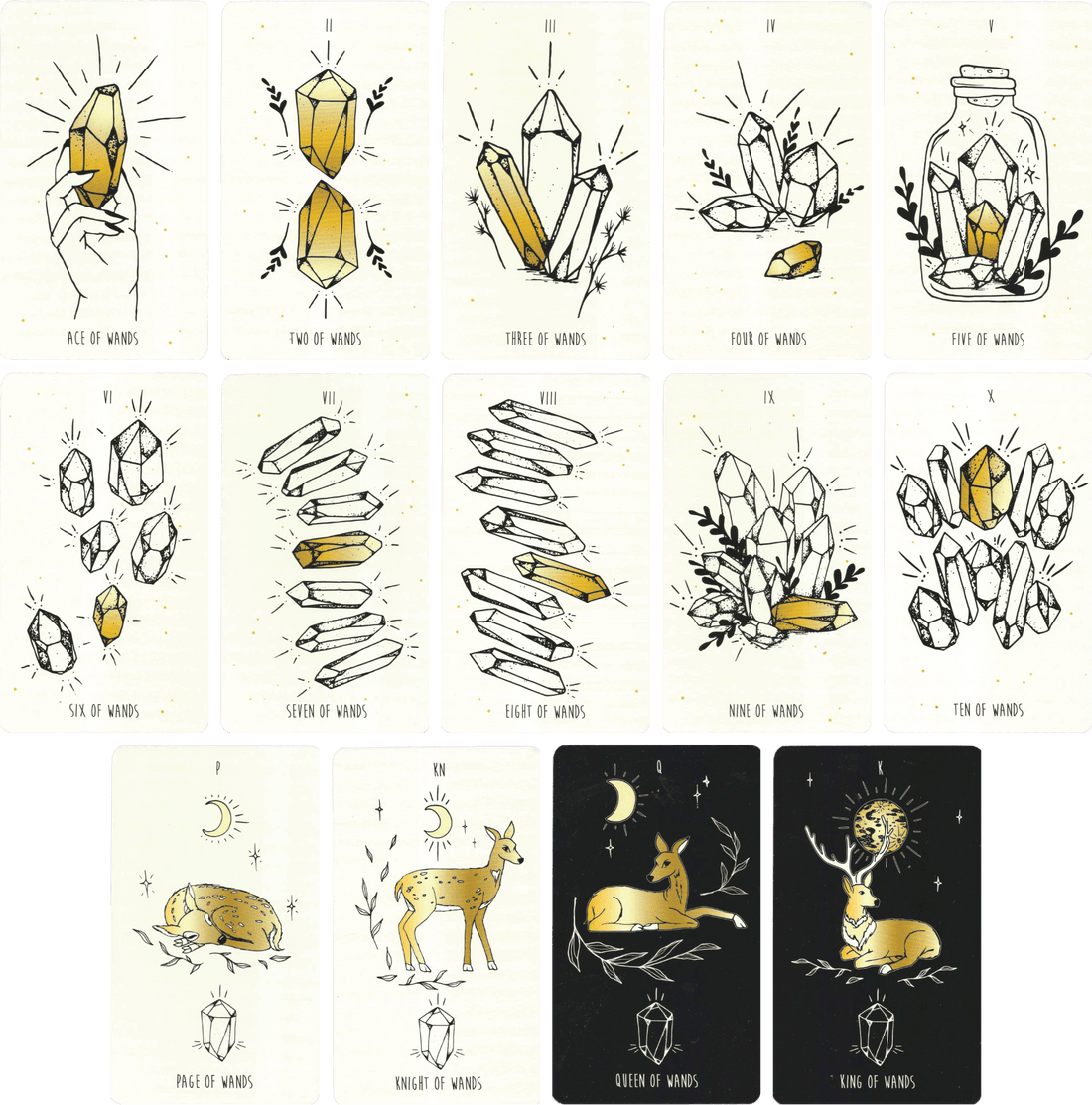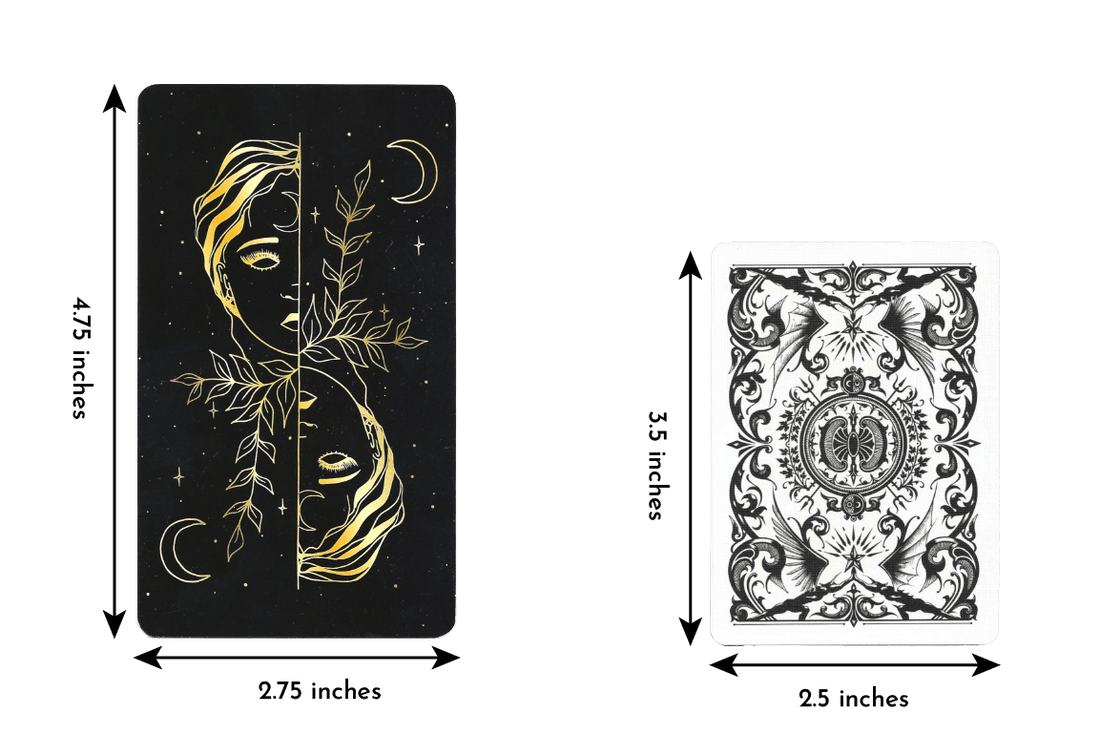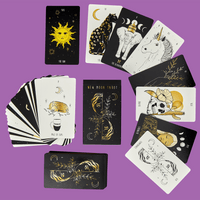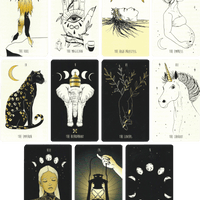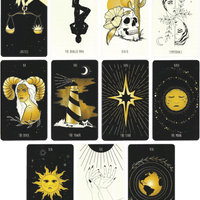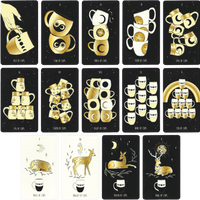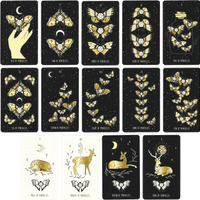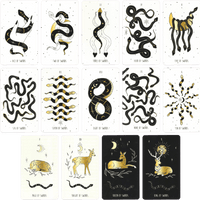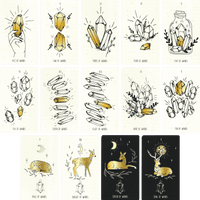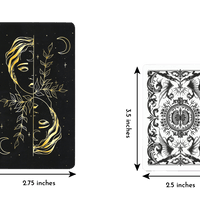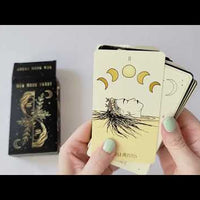 This classy Tarot deck contains seventy eight stylish cards with golden edges. A beautiful drawstring bag is now available for this product.

Each card depicts different artistic themes with a variety of imagery inspired by Sun, Moon, Wild-life and more!

In Rider-Waite style, we see cups, pentacles, swords and wands, depicted with pretty cups, butterflies, snakes and crystals with deers for the Page, Knight, Queen and King cards of the suit respectively.

Read this deck intuitively for some artistic and intuitive vibes.
OTHER DECKS BY ARTIST
I am so very excited to present you my NEW MOON TAROT DECK! I created by hand each illustrations for this tarot deck with my own interpretations & inspirations while following the original classic deck "The Rider-Waite-Smith" tarot deck. Great for beginners and advanced readers

- Melina Lamoureux
STUNNING DESIGN AND AESTHETICS
SHUFFLE-FRIENDLY, THICK CARD STOCK
A BEAUTIFUL GILDED EDGE ON EACH CARD
EXCLUSIVE UNBOXING
NEW MOON TAROT BY MELINA LAMOUREUX