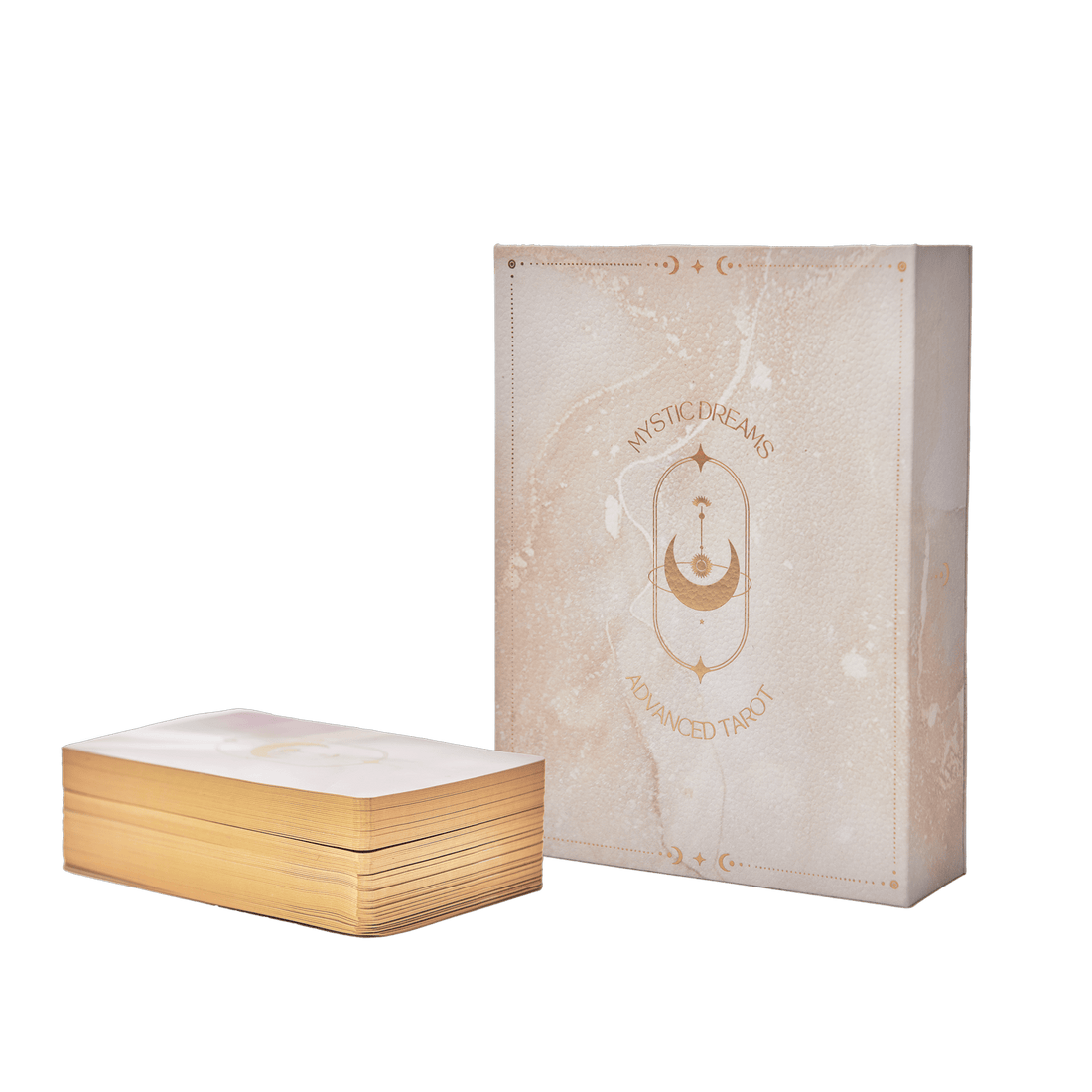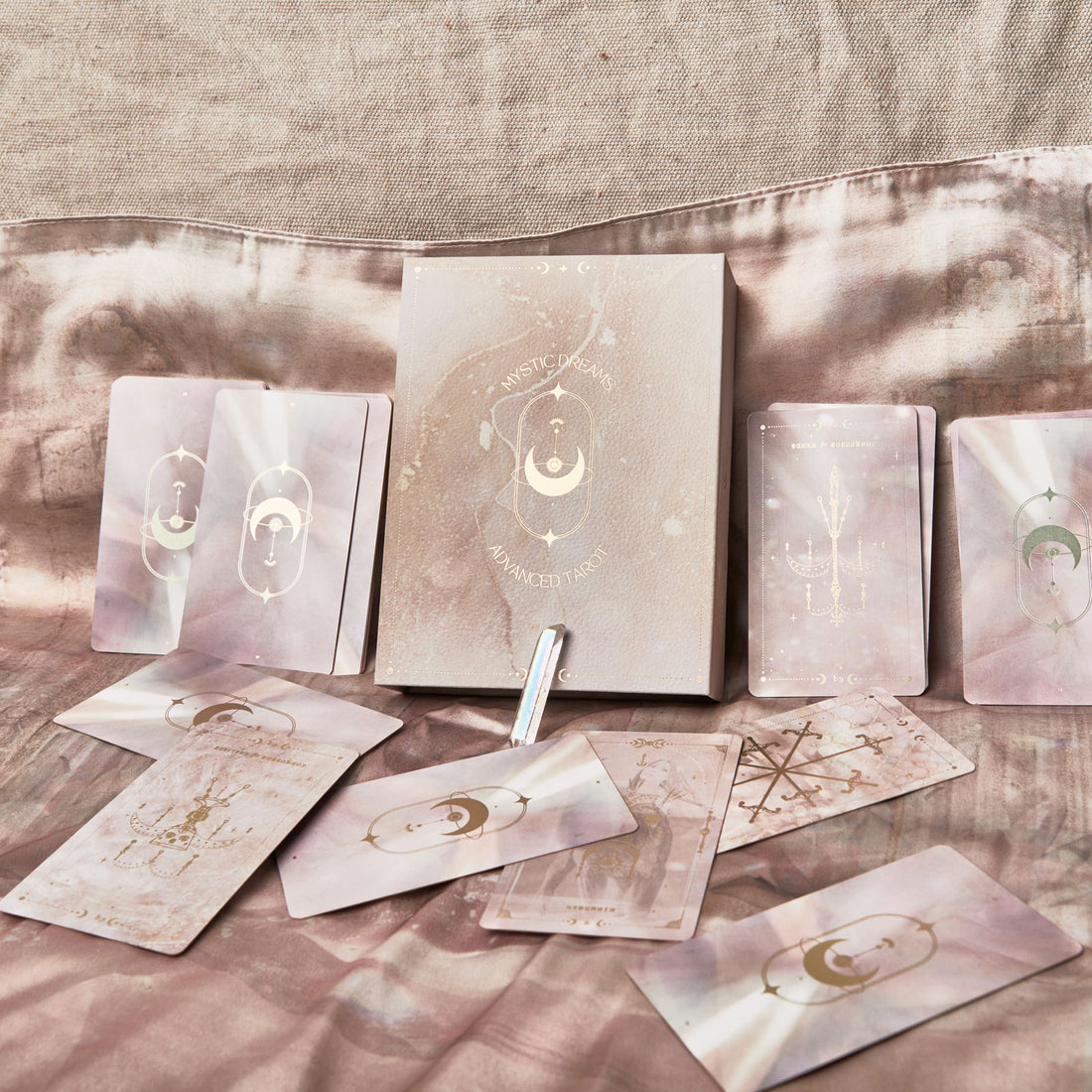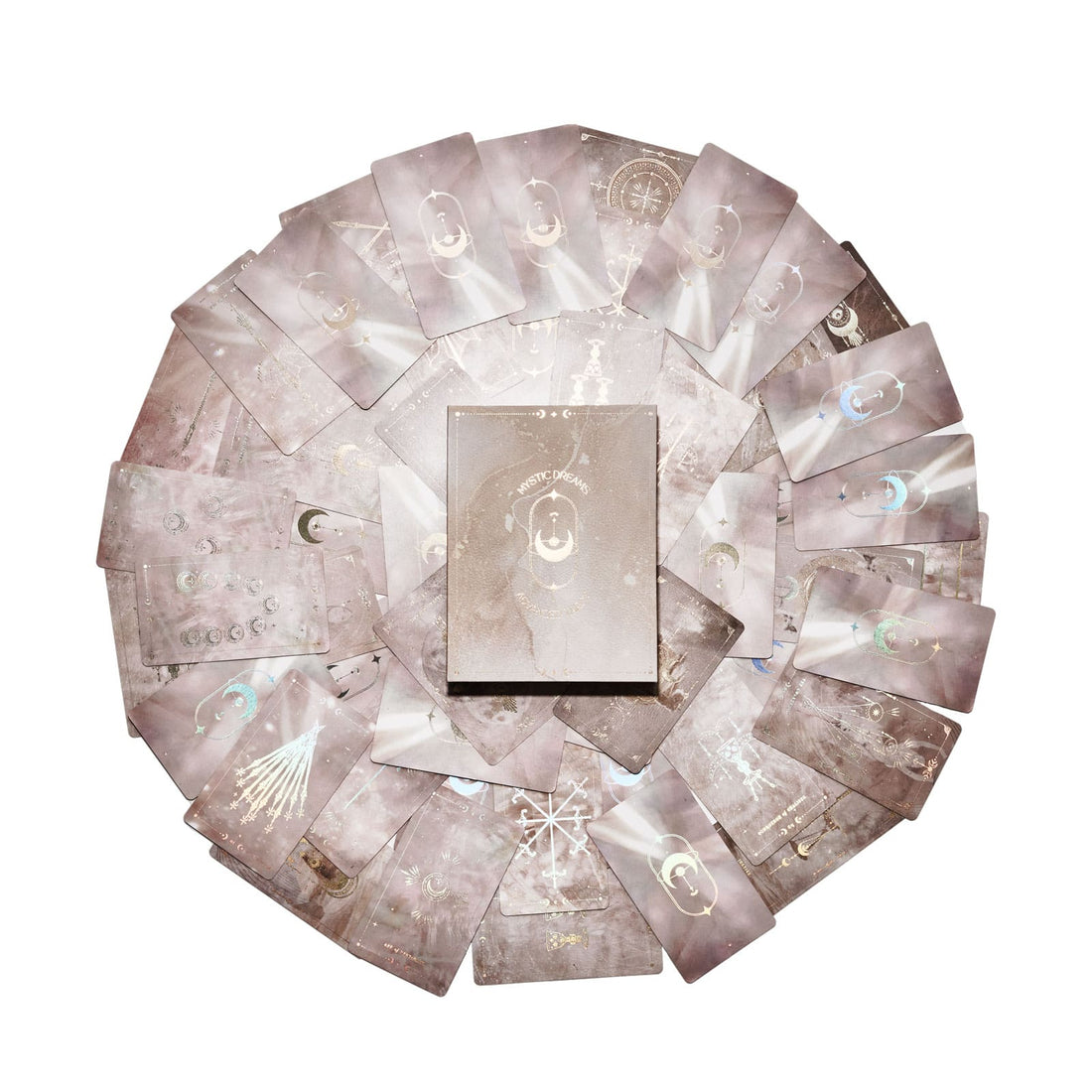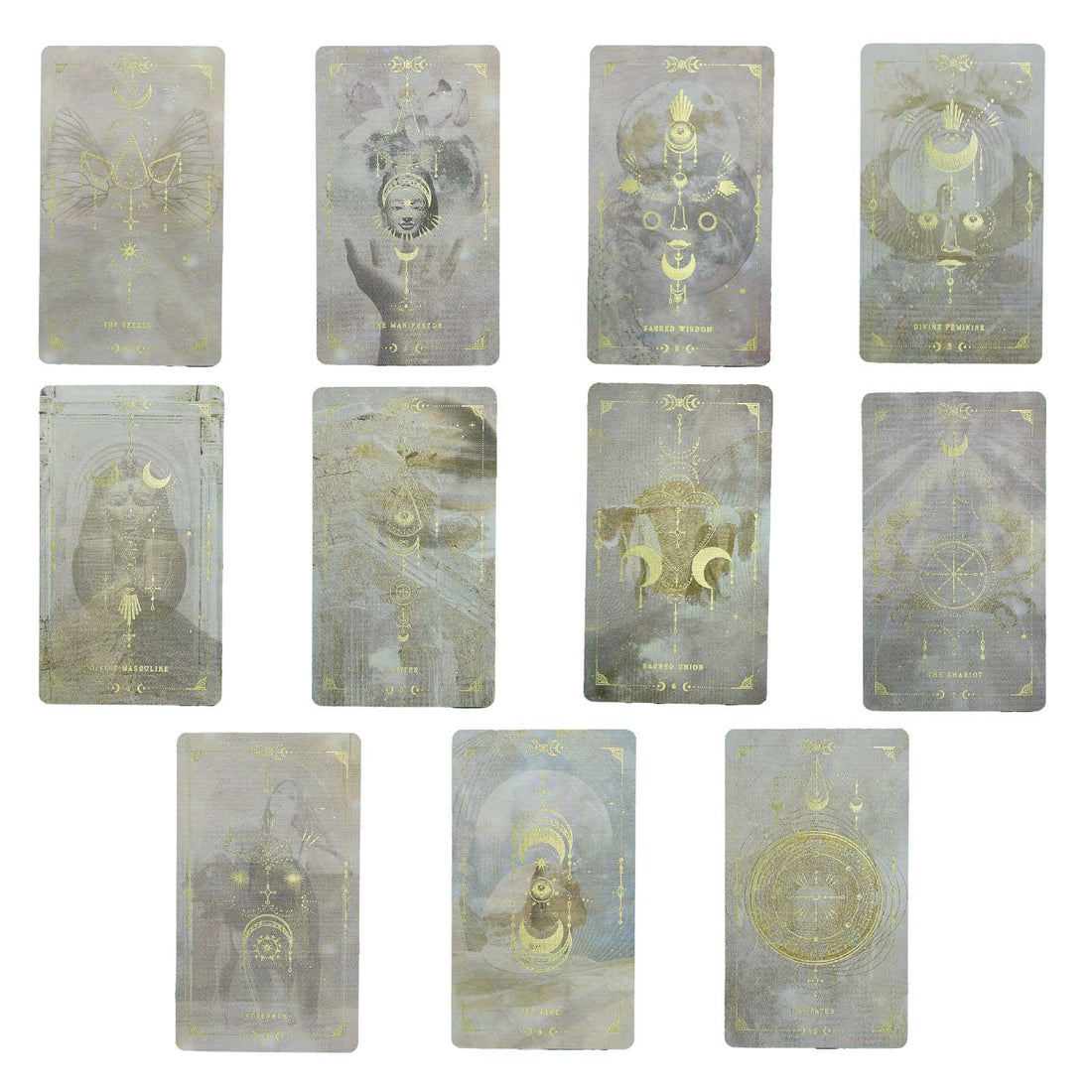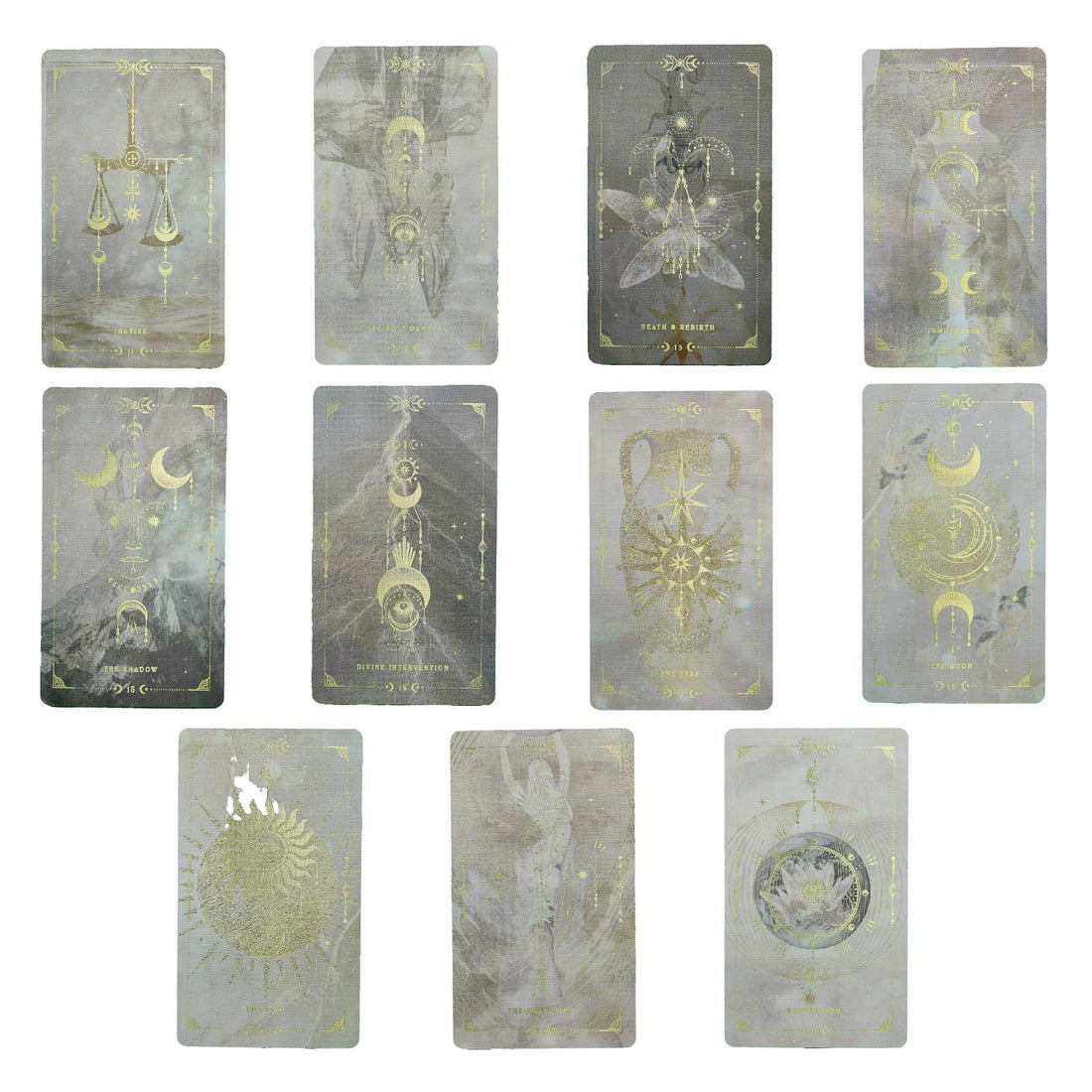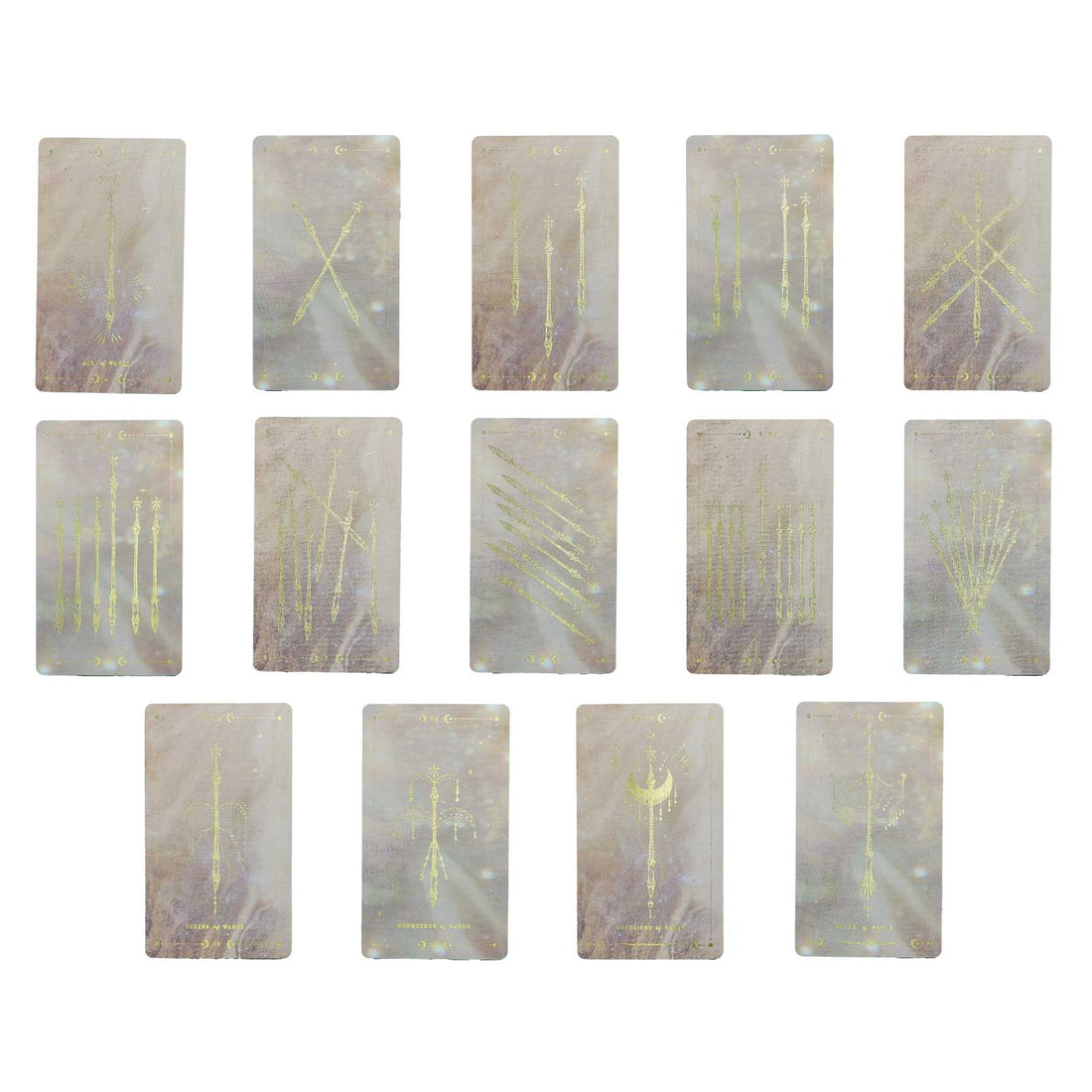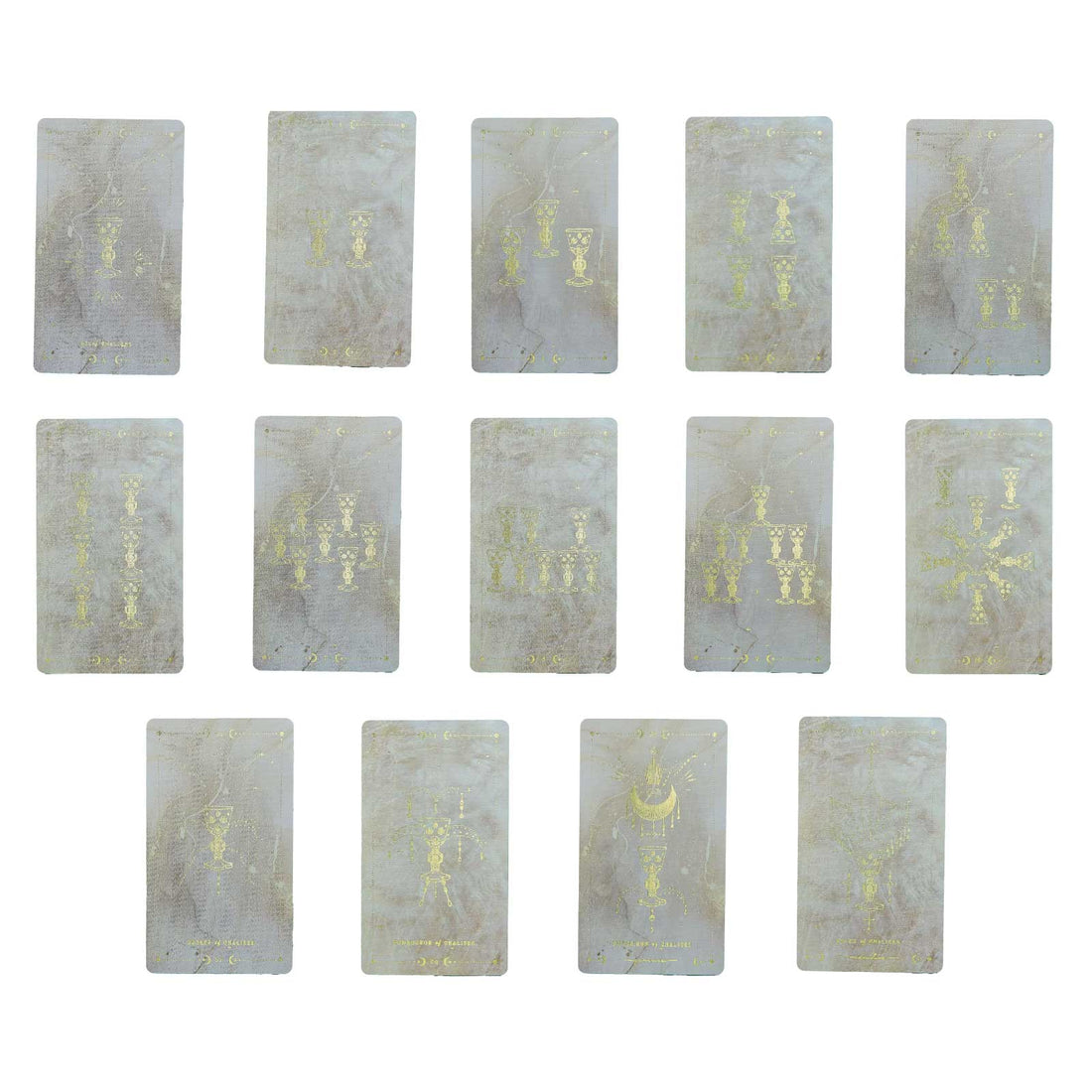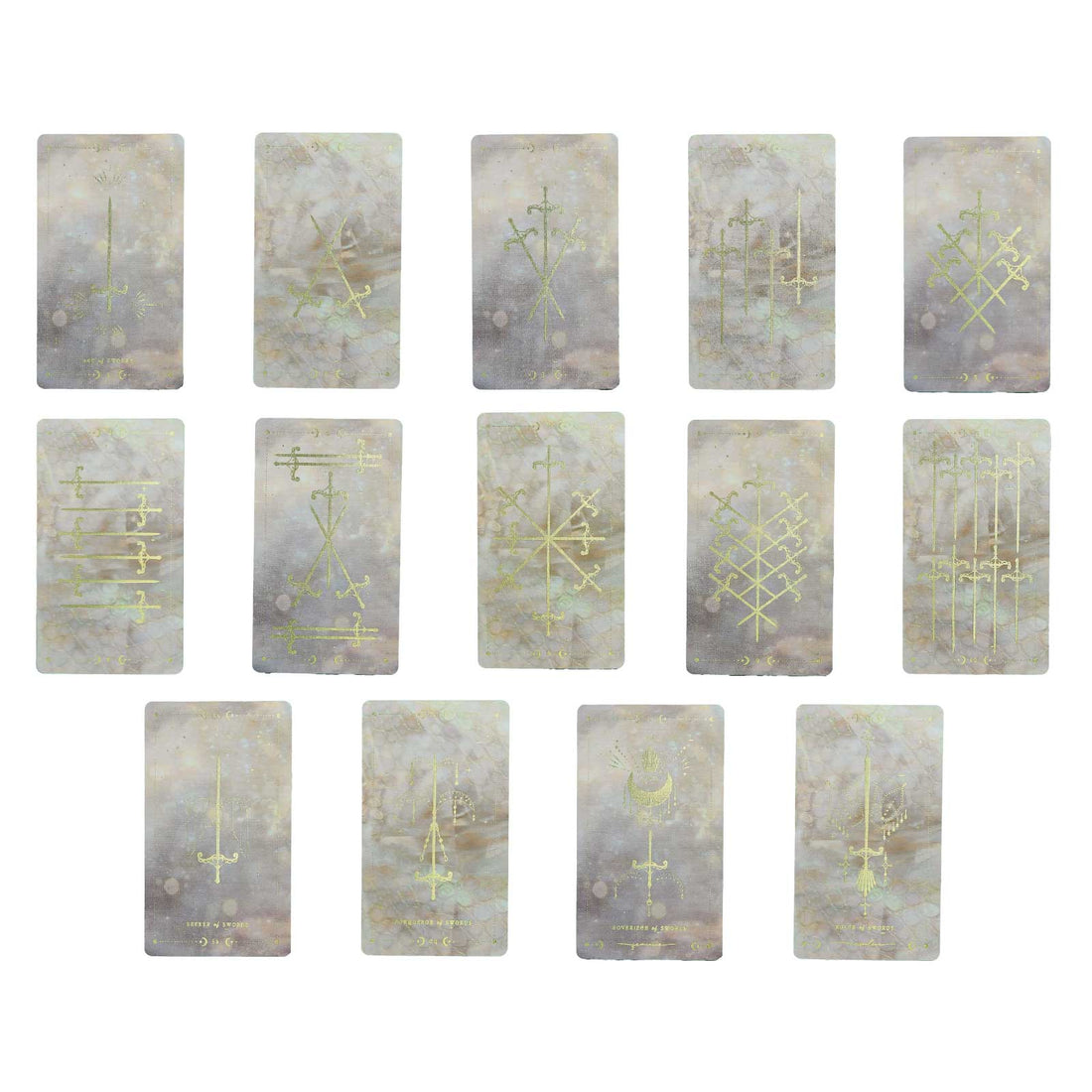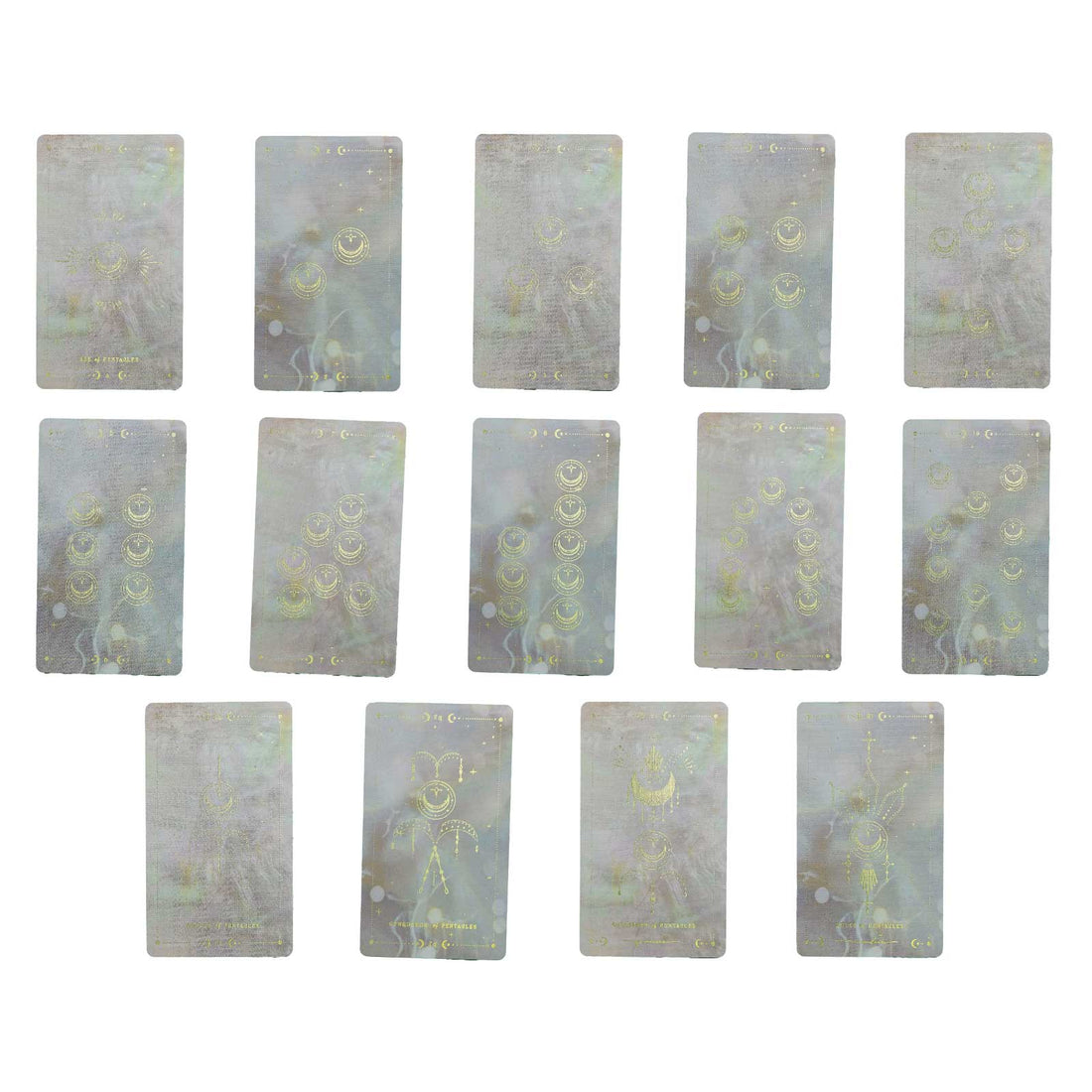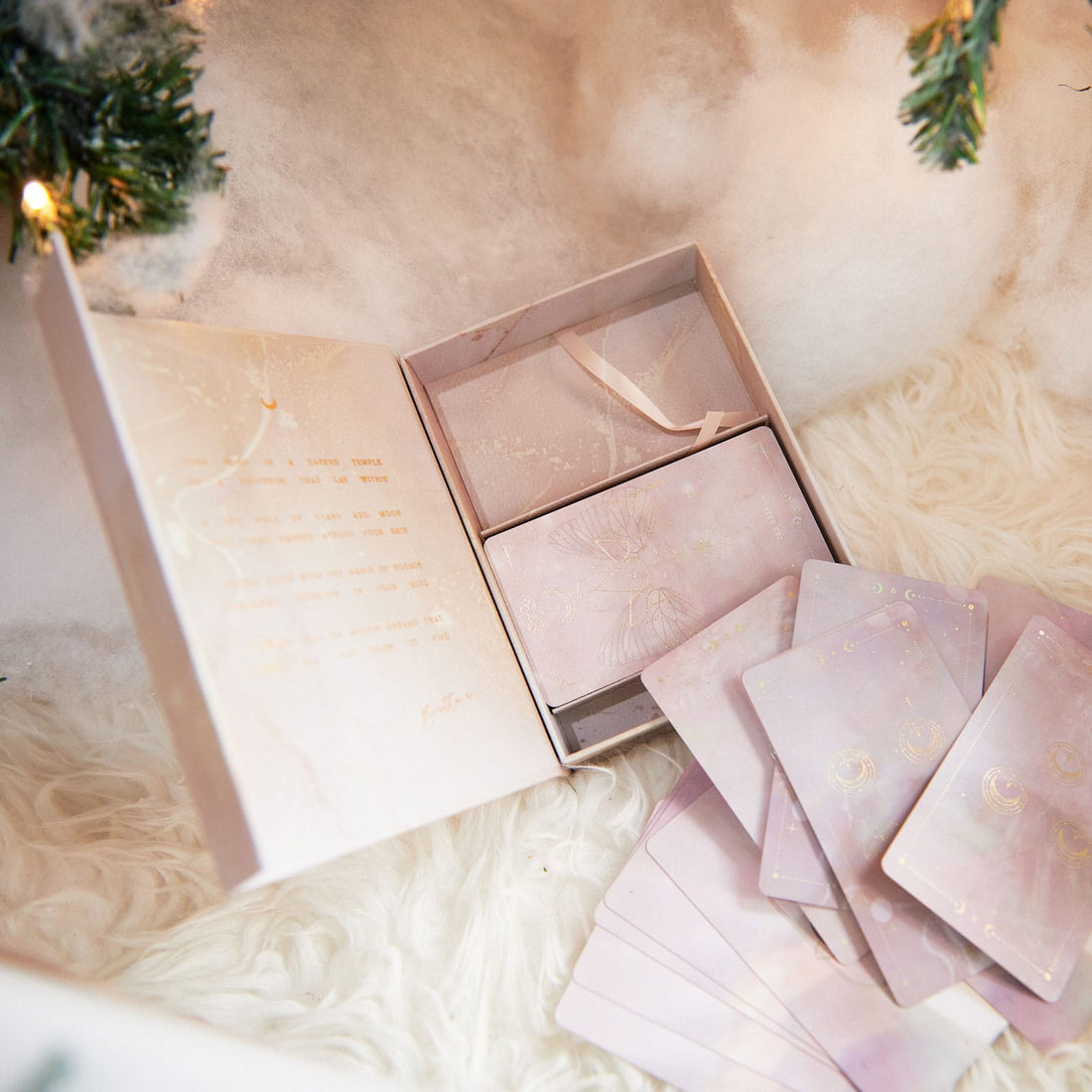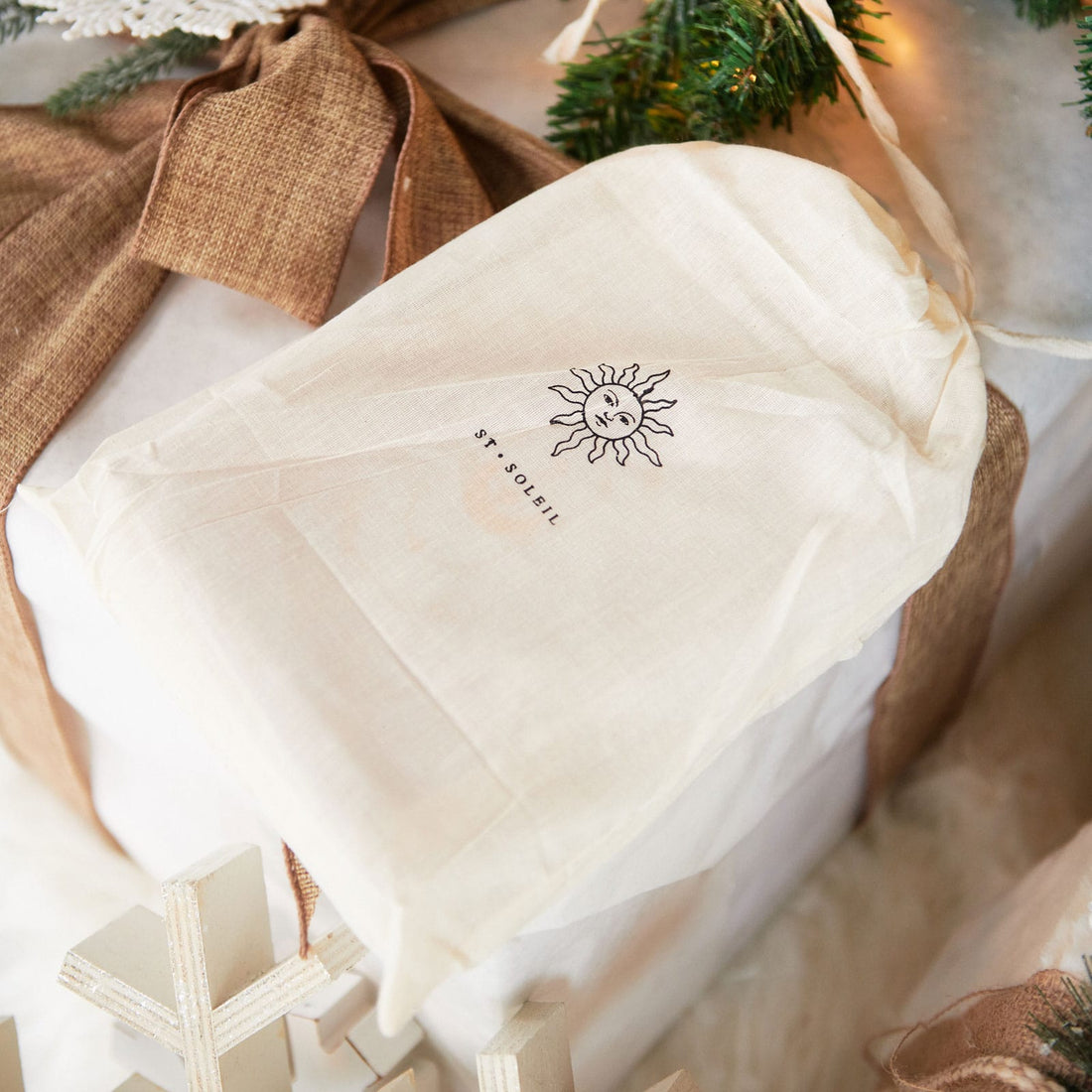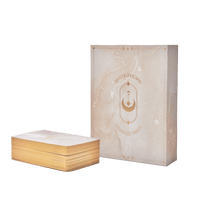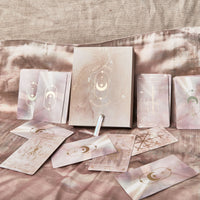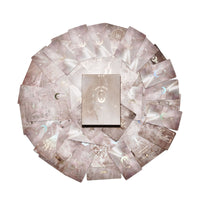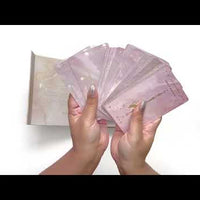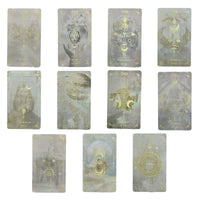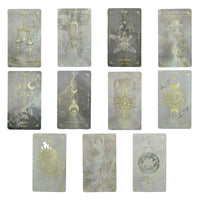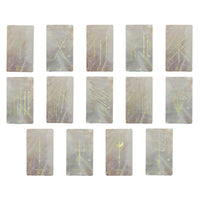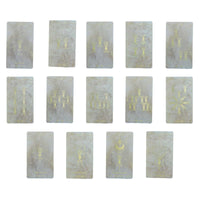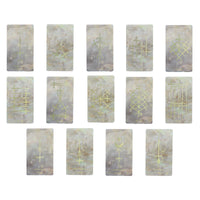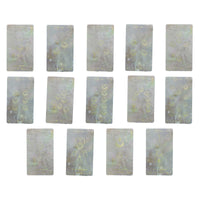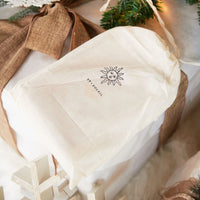 Mystic Dreams Advanced Tarot
This new age Tarot deck features lovely etheric gold detailed artworks on the cards, box, and guidebook. Get inspired to let your intuition grow with ancient wisdom embedded in each card.

Get lost in your self-discovery journey with this bundle. The luxurious finishes of each tool included in this bundle will transport you to another universe. This will let you reach out to your inner self and access different portals.
What makes this tarot deck so special:
Tarot practitioners can hone their intuition and take it to the next level.
Designed for lovers of esotericism, mysticism, ancient dreamscapes and ethereal visions.
Exquisite details, modern mystic design, multi-dimensional layers and light bending moonbeams.
This bundle includes:
✧ Keepsake Card Box With 3 Compartments
✧ 78 Card Tarot Deck
✧ Vegan Silk Tarot Cloth With Mystic Visions
✧ Small Aura Quartz Crystal For Ethereal Connection
✧ Organic Cotton Dust Bag For Safe Keeping

No Guidebook ( Crafted For Advanced Practitioners already familiar with Tarot )
OTHER TAROT DECKS BY ST. SOLEIL
An alchemy of Ancient Wisdom and Modern Mysticism.

A new age tarot deck for Advanced Practitioners already fluent in the language or tarot. For lovers of esotericism, mysticism and ancient dreamscapes.

'Mystic Dreams' is woven together from illuminated threads of light, Mystic Iconography, Ancient Motifs, and esoteric wisdom pulled from the Universal fabric of our existence.
Founded under a new moon in 2018 in Australia, St Soleil has been quietly attracting a cult-following of Modern Mystics with its alluring range of spiritually-considered offerings. Known for their refined, quality pieces and intuitive process of creation, St Soleil creates timeless pieces intended to be treasured everyday while nourishing your soul for years to come.

Now based in LA, we're evolving and expanding into this new chapter with open hearts, eager minds and a souls of burning lights.
A fusion of ancient wisdom and modern mysticism
This deck is designed for the modern advanced mystic. You'll be transported through ancient dreamscapes and ethereal visions. You will be guided through your journey elegantly by portals you enter and unlock.
STUNNING DESIGN AND AESTHETICS
EVERY CARD HAS A GOLD RAINBOW EDGE
SHUFFLE-FRIENDLY, THICK CARD STOCK.
LUXURIOUS BOX WITH INTRICATE ARTWORK PROTECTS YOUR CARDS
EXCLUSIVE UNBOXING
MYSTIC DREAMS ADVANCED TAROT BY ST. SOLEIL