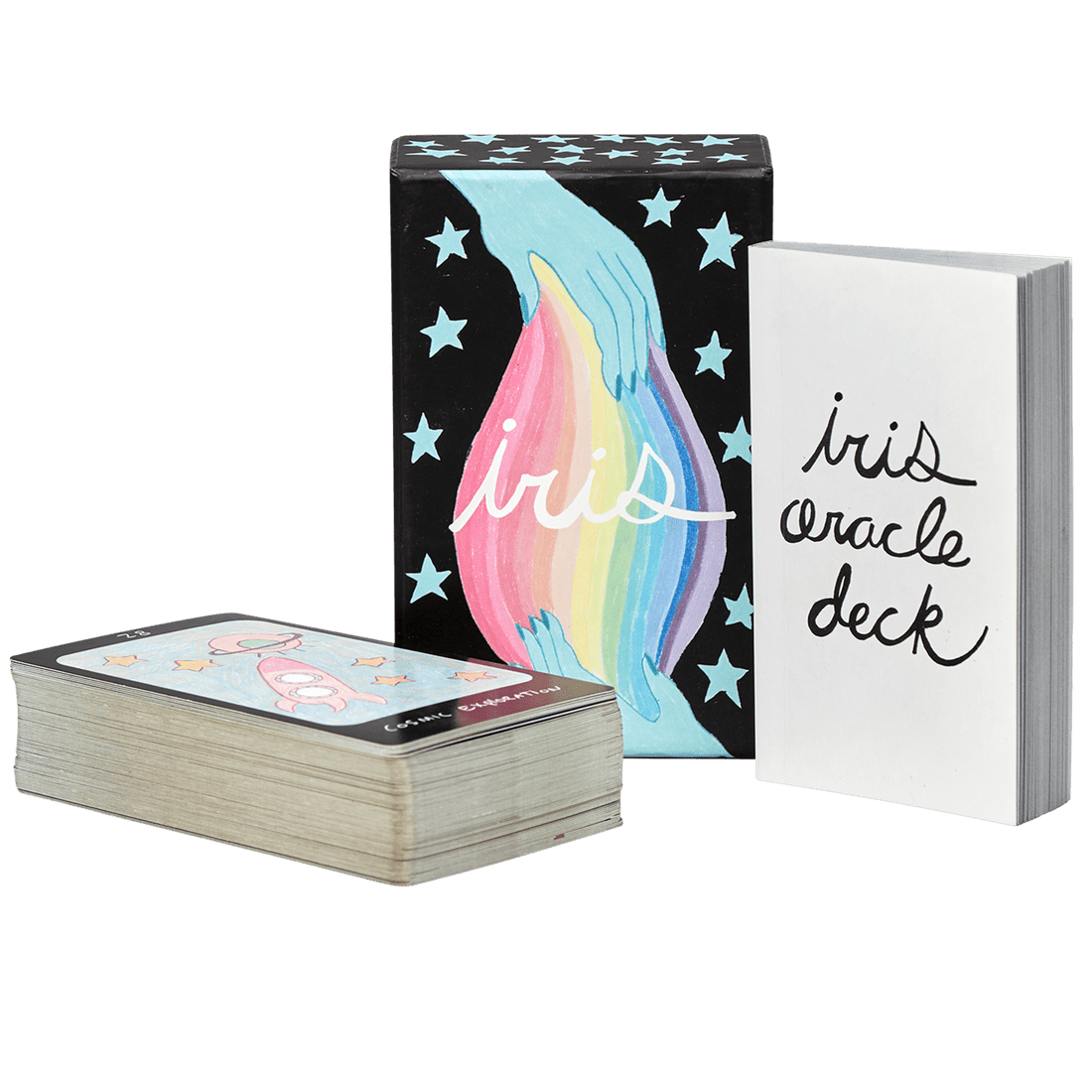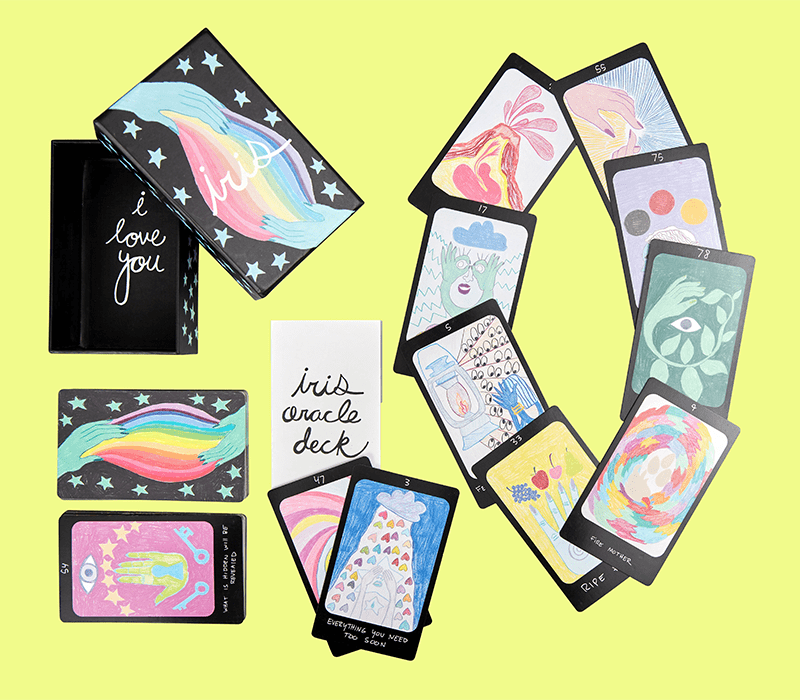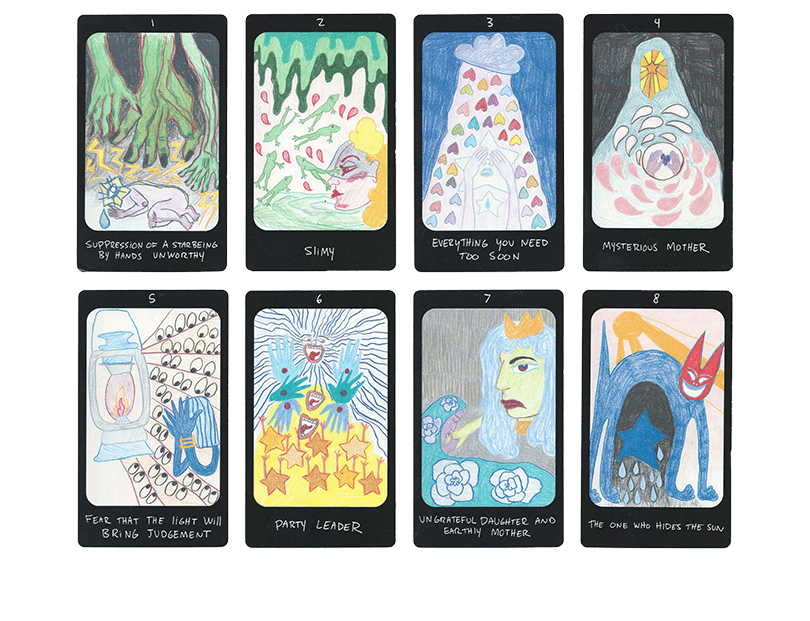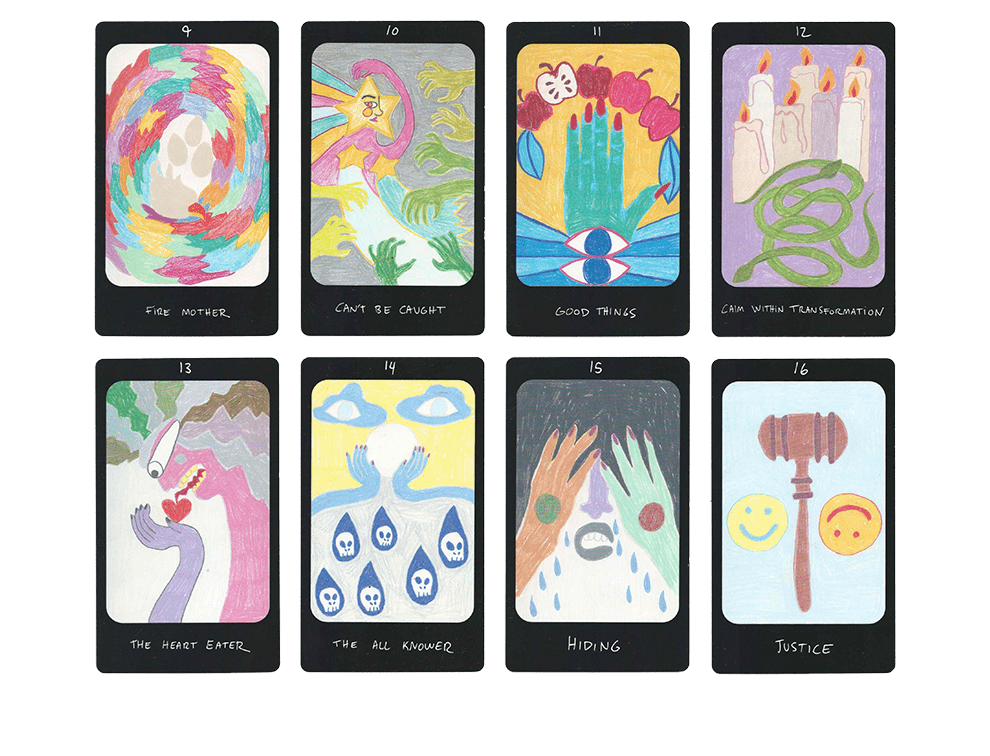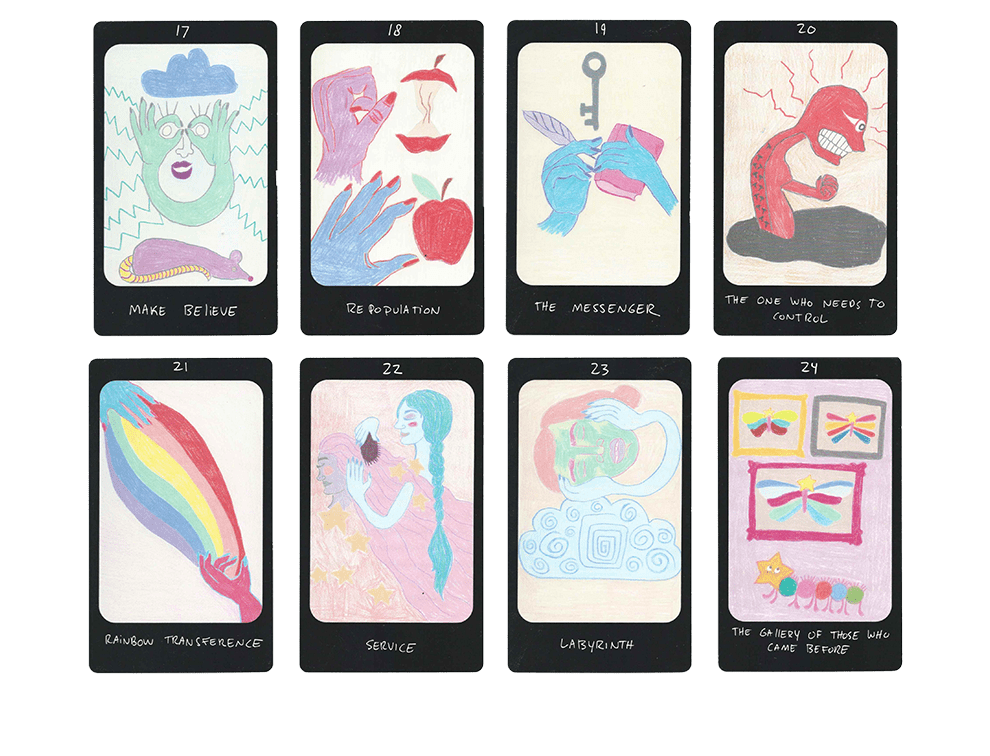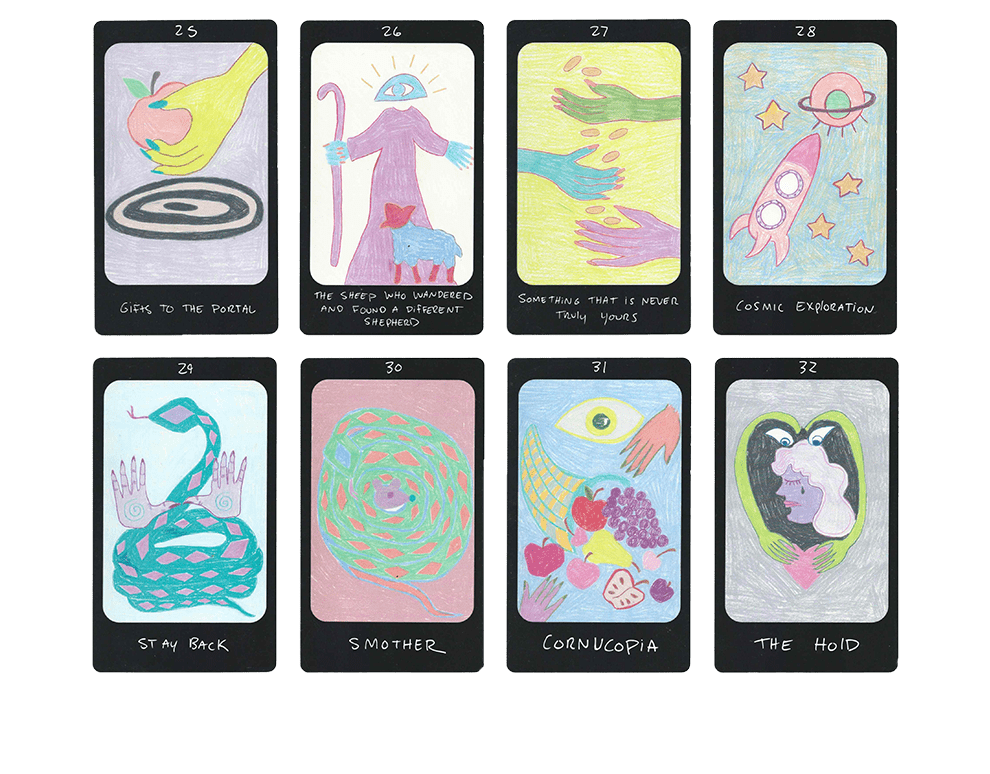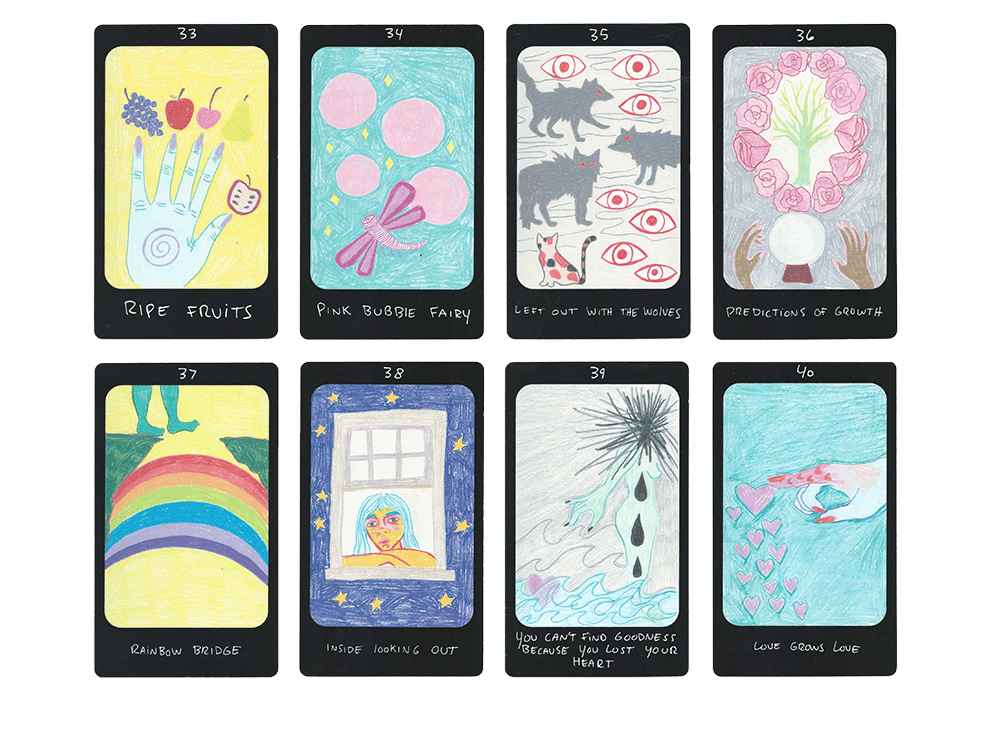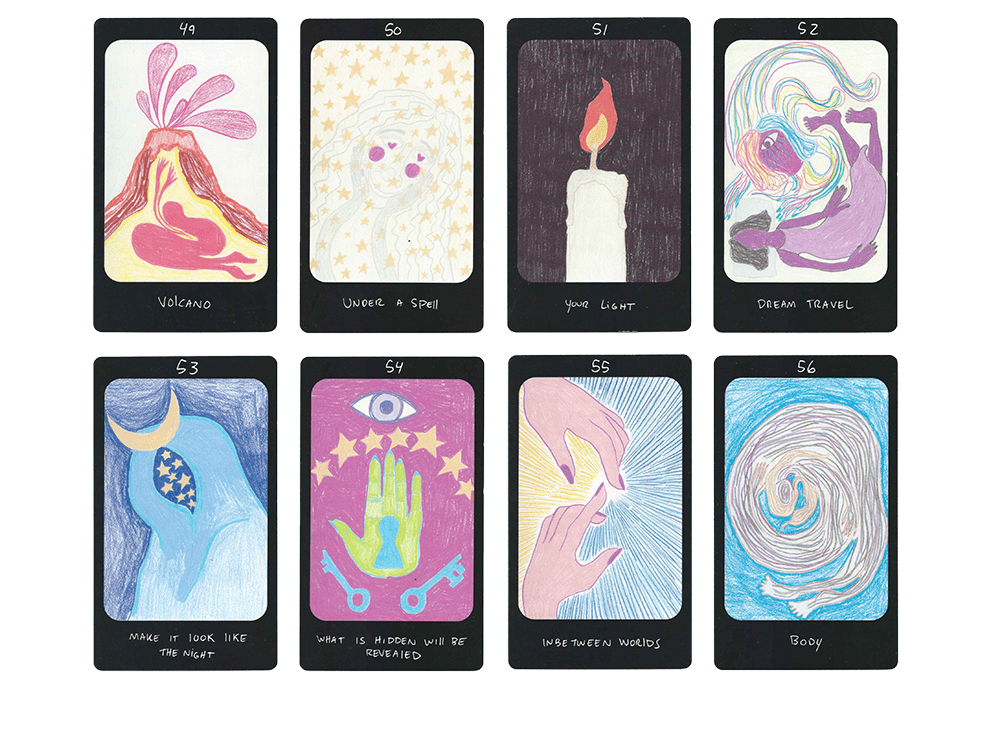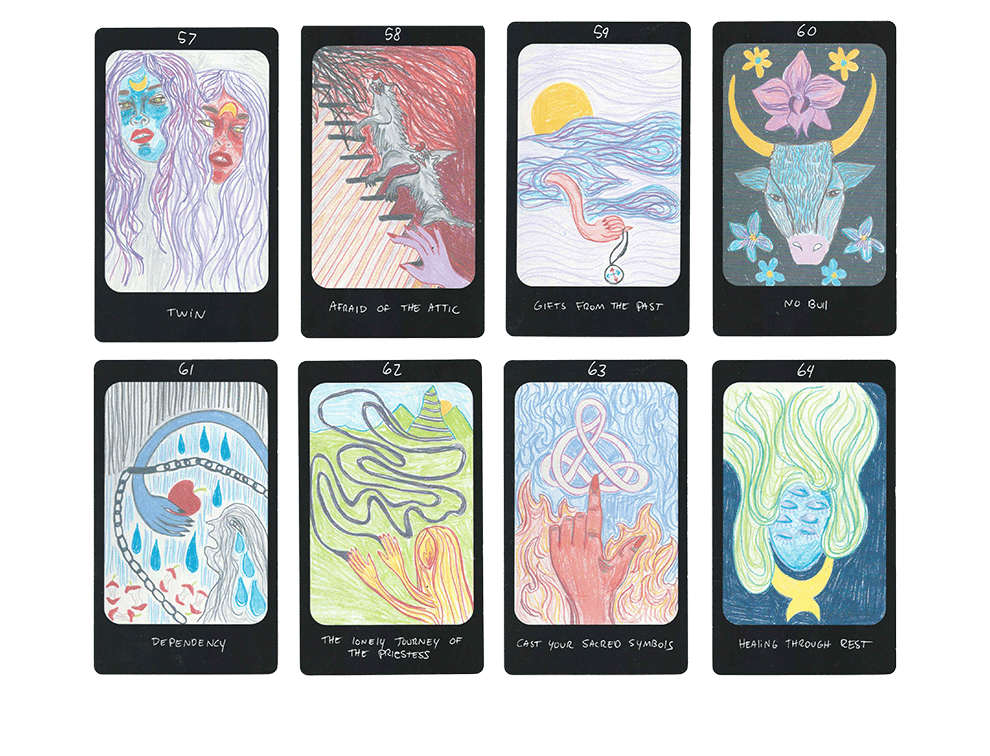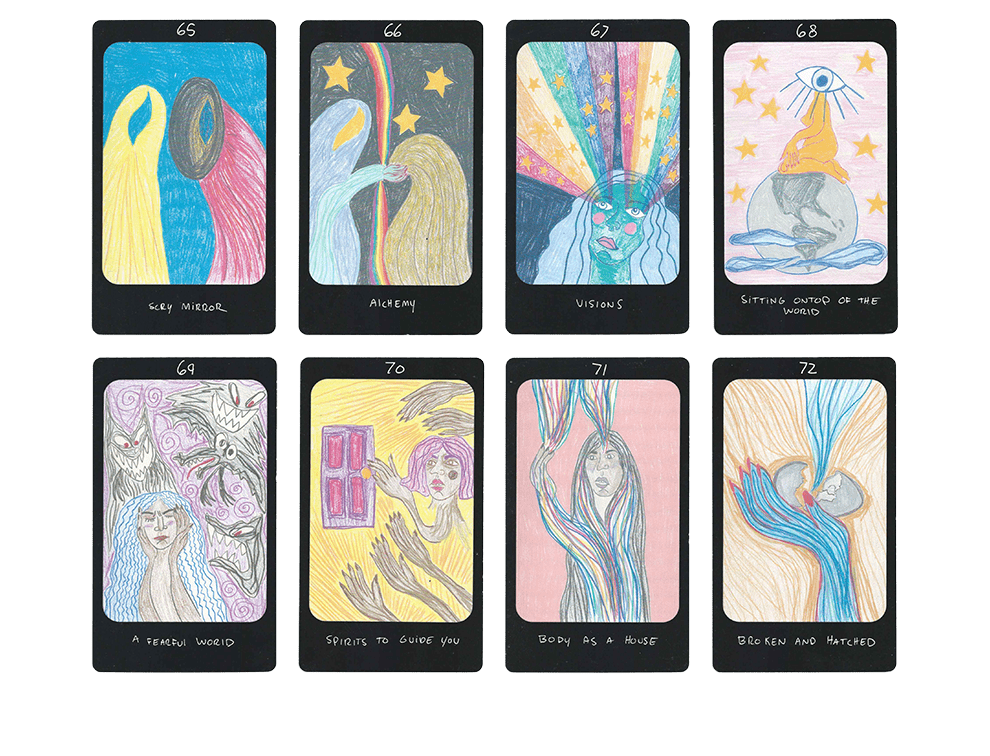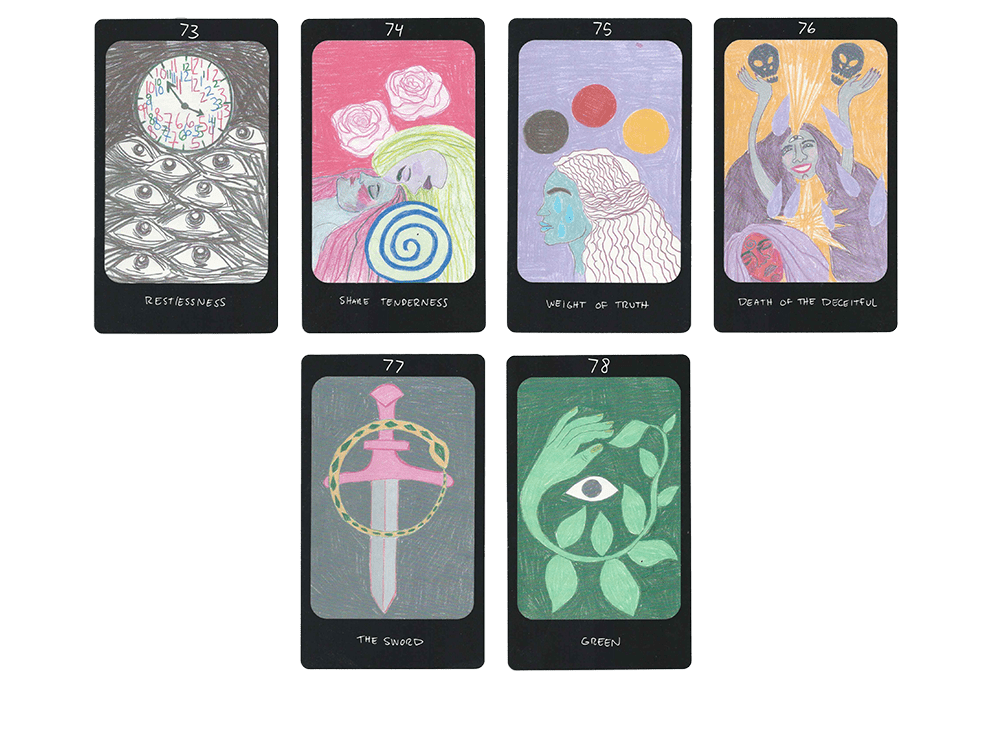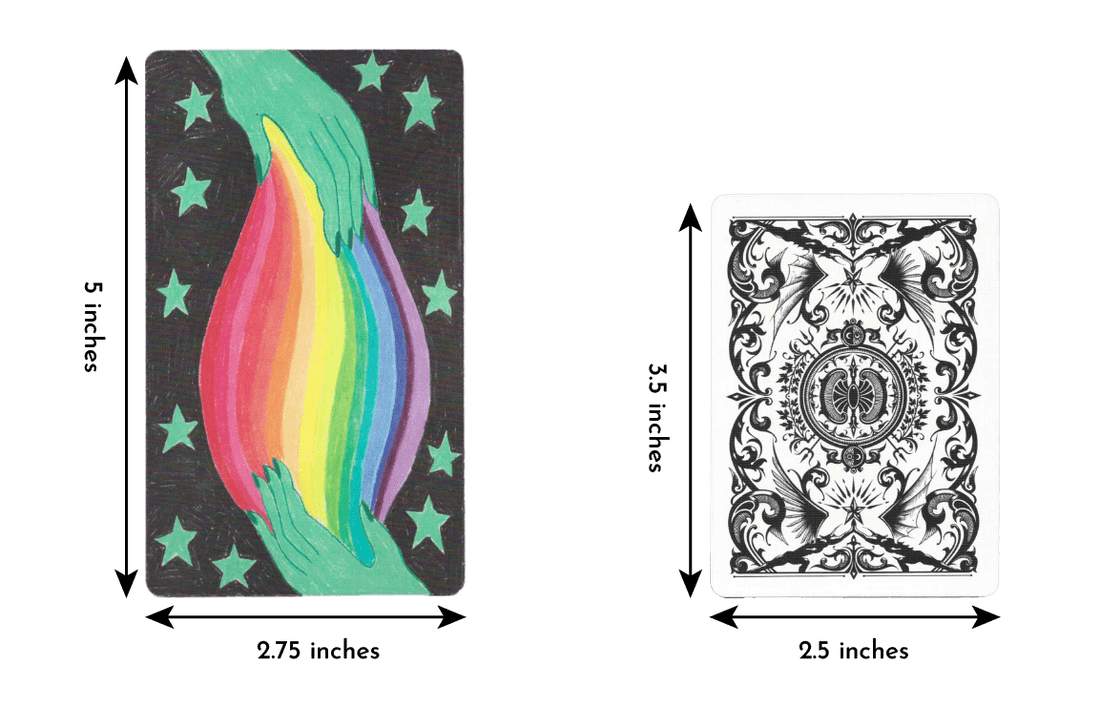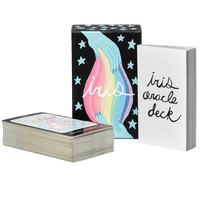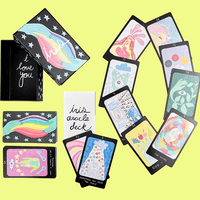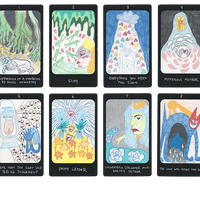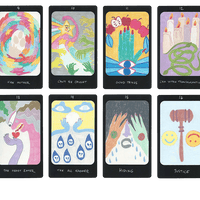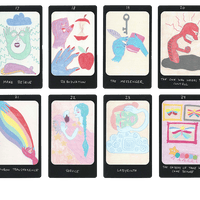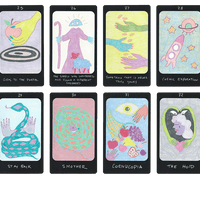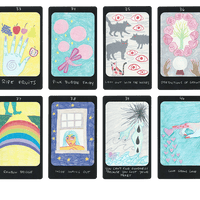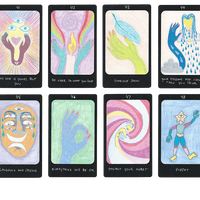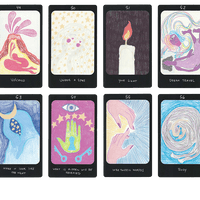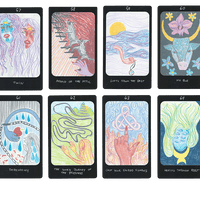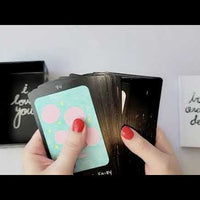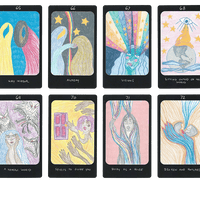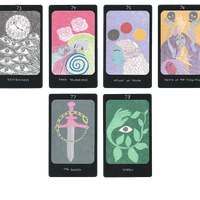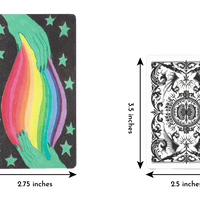 This inspired seventy eight card oracle deck is accompanied by an extensive guidebook and lovely two-piece keepsake box.

Each card depicts a sensation for consideration and the lovely hand drawn images encourage reflection.

Use this deck to inspire introspection during difficult moments.
OTHER DECKS BY ARTIST
Tarot decks
APPARITION TAROT
SPIRIT SPEAK TAROT

Oracle decks
VESSEL ORACLE
IRIS is a 78 card full color oracle deck. Each card measures 4.75x 2.5. IRIS comes with a 78 page black and white guidebook and sturdy keepsake box :) I hope you enjoy this deck and that it may bring you so much magic and love!
This project came into my life at a time when many changes were happening. Iris was my way to process my ideas and feelings about experiences though this life. It served as my most honest and open companion. In other decks that I have made, I used a sort of formula. With Iris, the images and ideas formed in a more loose and intuitive way. My intention was to give this project freedom to appear as it wanted.
An introspective look at tough times
As Mary Evans was working through many changes in her life, she created this highly emotive Oracle deck. Visceral imagery and artwork with raw edges and untamed coloring lines convey authenticity and reality. You can use this deck to gain healing, creativity, to journey with the cards or to channel messages. The perfect deck to take action after acknowledging your inner spirit and connecting to it. Cards speak naturally to spirit work and connection, other realms, ancestry, and suit many different styles of reading.
STUNNING DESIGN AND AESTHETICS
SHUFFLE-FRIENDLY, THICK CARD STOCK
A COMPLETE GUIDEBOOK WITH ARTIST EXPLANATIONS FOR EVERY CARD
LUXURIOUS BOX WITH INTRICATE ARTWORK PROTECTS YOUR CARDS
EXCLUSIVE UNBOXING
IRIS ORACLE BY MARY EVANS