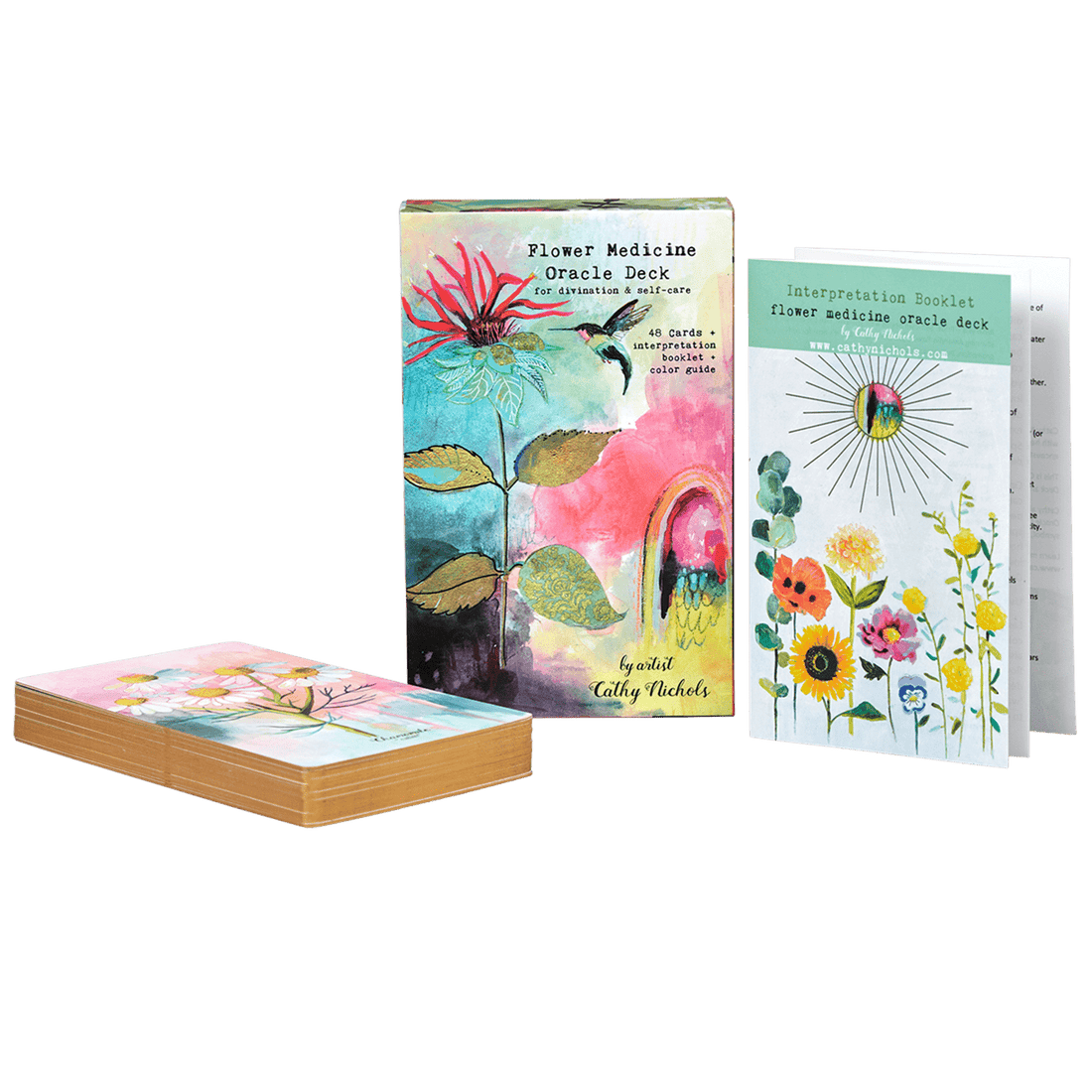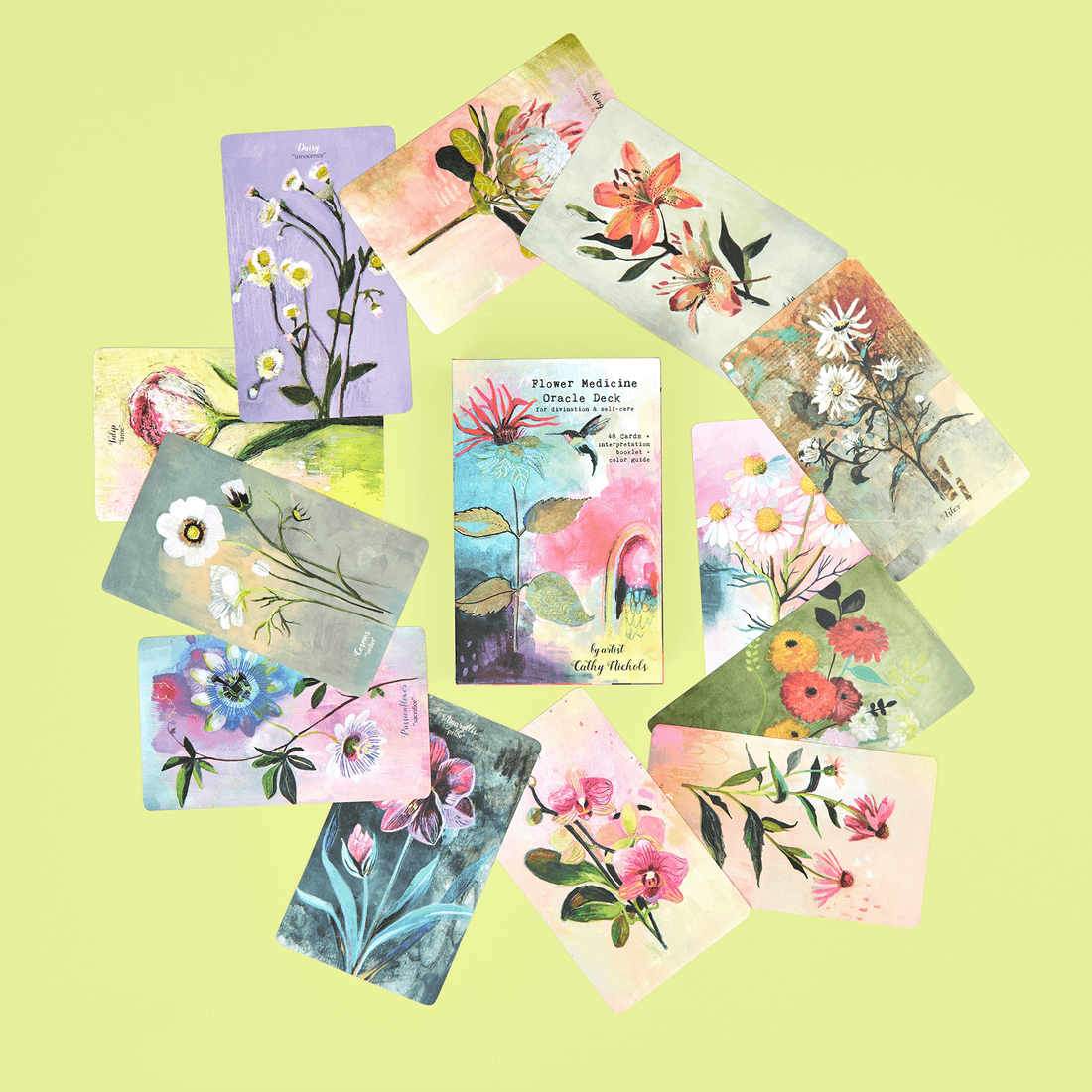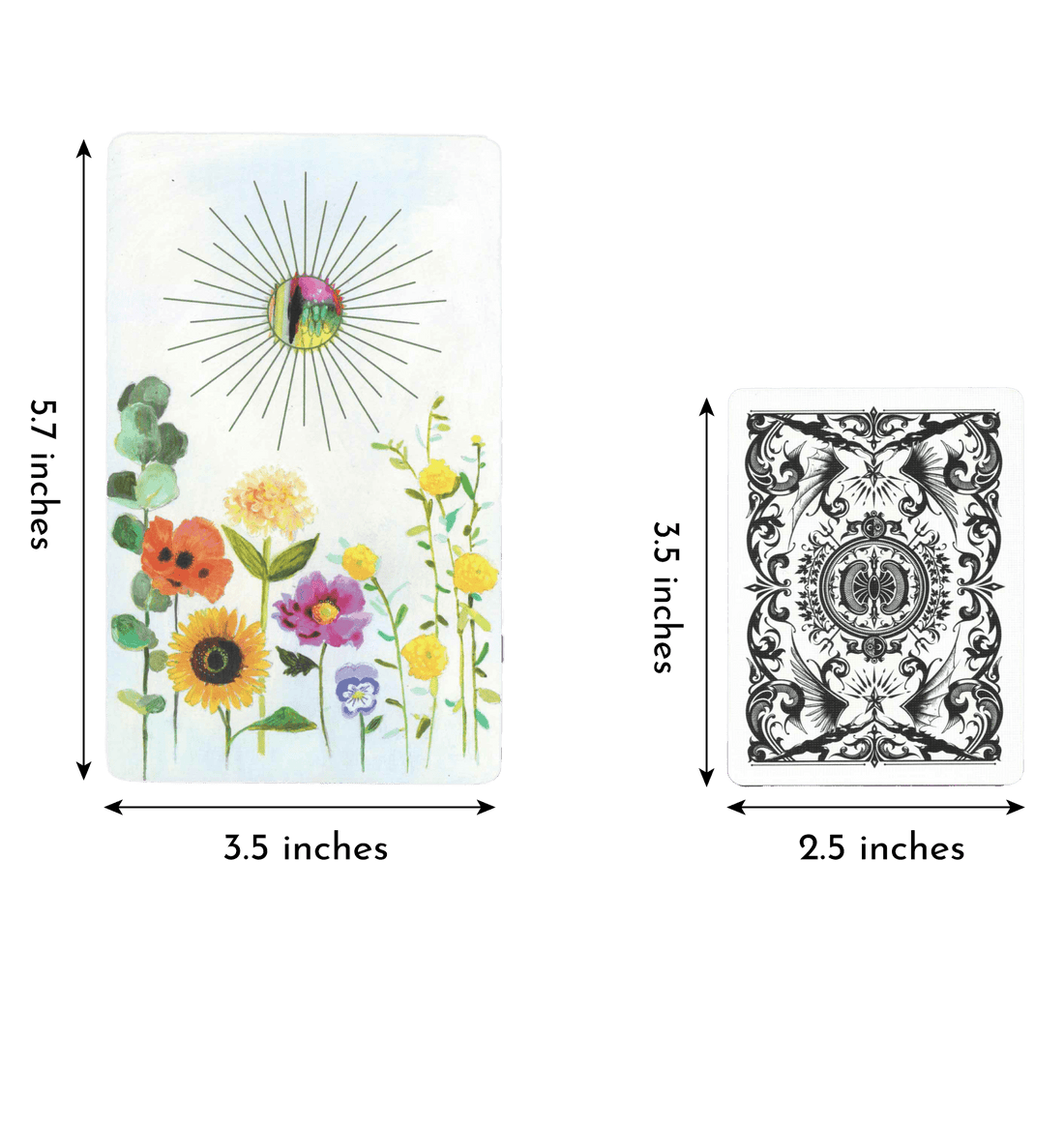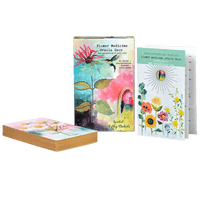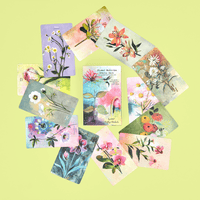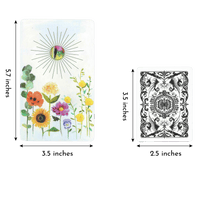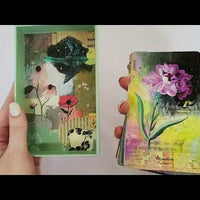 As if you were walking through a meadow of flowers, this beautiful deck has a soothing and calming effect. Deck includes plenty of instructions and interpretation guides to help you find your way with the beautiful flowers and their meanings.

Each of the forty eight cards has gilded edges, and the colorful imagery on the cards makes this deck a real luxury deck for divination and self-care at an affordable price.
- Use the flower deck as a way to gain insight into the particular kind of 'flower medicine' healing that will resolve issues revealed in other Tarot or Oracle Decks (I love to use mine with both my Synchronicity and Story Cards decks.)
- Pick a card as a 'prescription' for self-care allowing the flower medicine of the card to enhance healing and self love each day
- Pick a card to inspire your daily creativity
- Use the layout & instructions to do readings for yourself and others
-If you are an artist, the flowers are a great floral reference set
This is a luxurious, over-sized gift deck featuring 48 'flower portraits' on thick, 350 gsm art paper with matte finish and gorgeous gold edges! The deck also comes in a lidded box with paintings on the inside of each cover. The set includes an interpretation booklet and guide to the symbolism of each flower, a color psychology guide and a 'flower spread' guide to help you use the cards. This is a truly beautiful deck designed for divination and self care.

The symbolic language of flowers has long been a part of world mythology, literature, and culture, but what do popular flowers mean? Which flower symbolizes hope? Love? Wealth? Fidelity? And how can you use the secret language of flowers for divination and self-care. I show you how in this beautiful deck of full-color flower 'portraits,' labeled with each flower's name and meaning. There is also an interpretation booklet and instructions for laying out the cards in a unique 'flower spread' as well as two color cards to help you unlock the mysteries of color psychology for each bloom.
STUNNING DESIGN AND AESTHETICS
SHUFFLE-FRIENDLY, THICK CARD STOCK
MATTE GOLD EDGE ON EVERY CARD
LUXURIOUS BOX WITH INTRICATE ARTWORK PROTECTS YOUR CARDS
EXCLUSIVE UNBOXING
FLOWER MEDICINE ORACLE BY CATHY NICHOLS