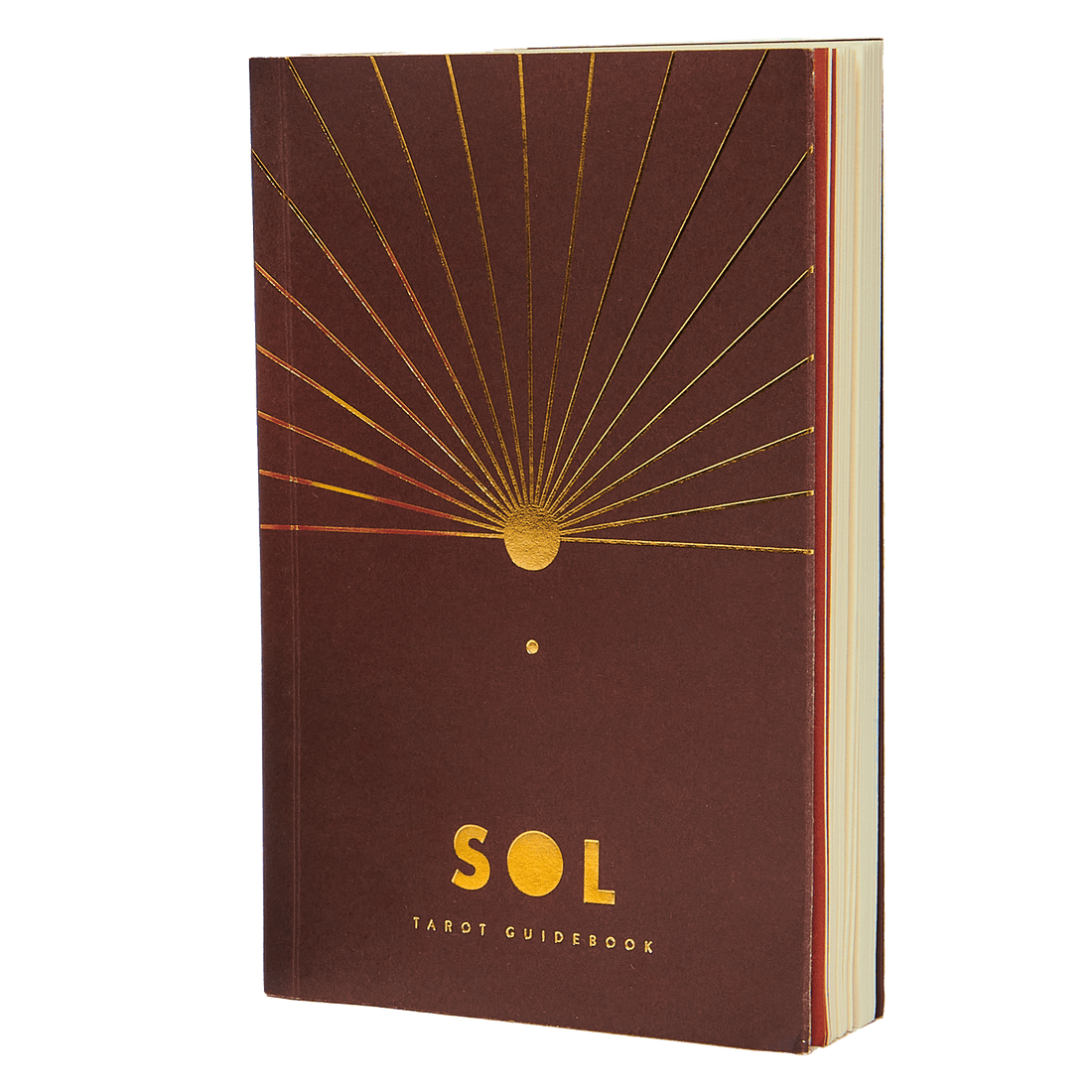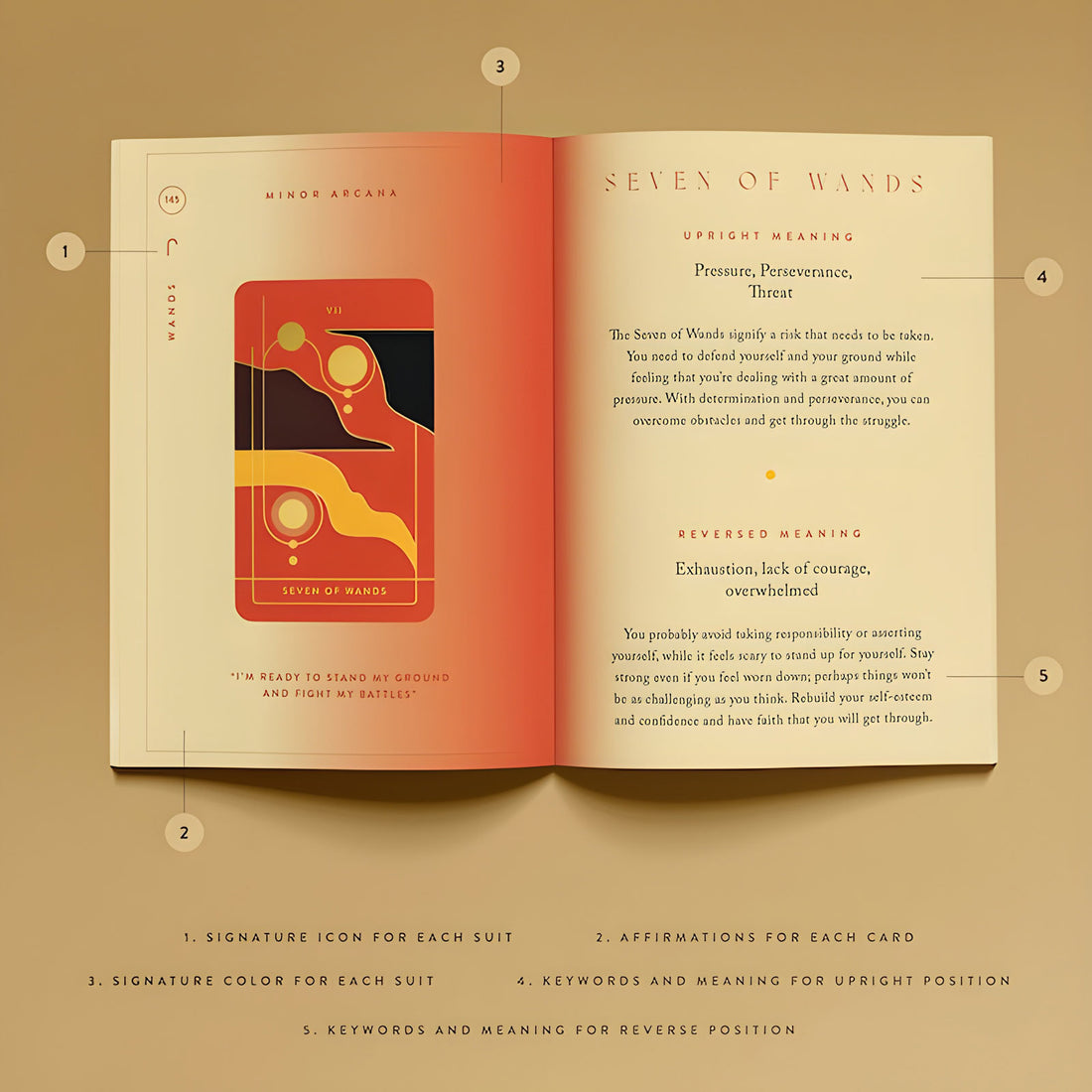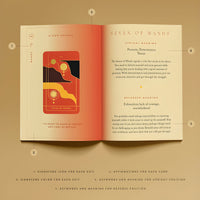 A comprehensive guidebook is available if you wish to understand each card in greater detail and enhance your intuition.
The color palette of red, dark brown, and gold represents the sun's transformative power. Embrace the transformative power of the sun with this guidebook - a beautiful ode to the sun that will elevate your intuition. 
This guidebook uses the Tarot system, so whether you are an experienced reader or just getting started, you can benefit from its guidance and messages.
The only item included in this purchase is a guidebook.

Cocorrina's talented team created this deck as a labor of love to support small family businesses in Europe. Each detail of the Sol Tarot deck shows their dedication to their craft and commitment to small businesses. Embrace the sun's bright energy with this beautiful, socially responsible deck.
OTHER COCORRINA DECKS