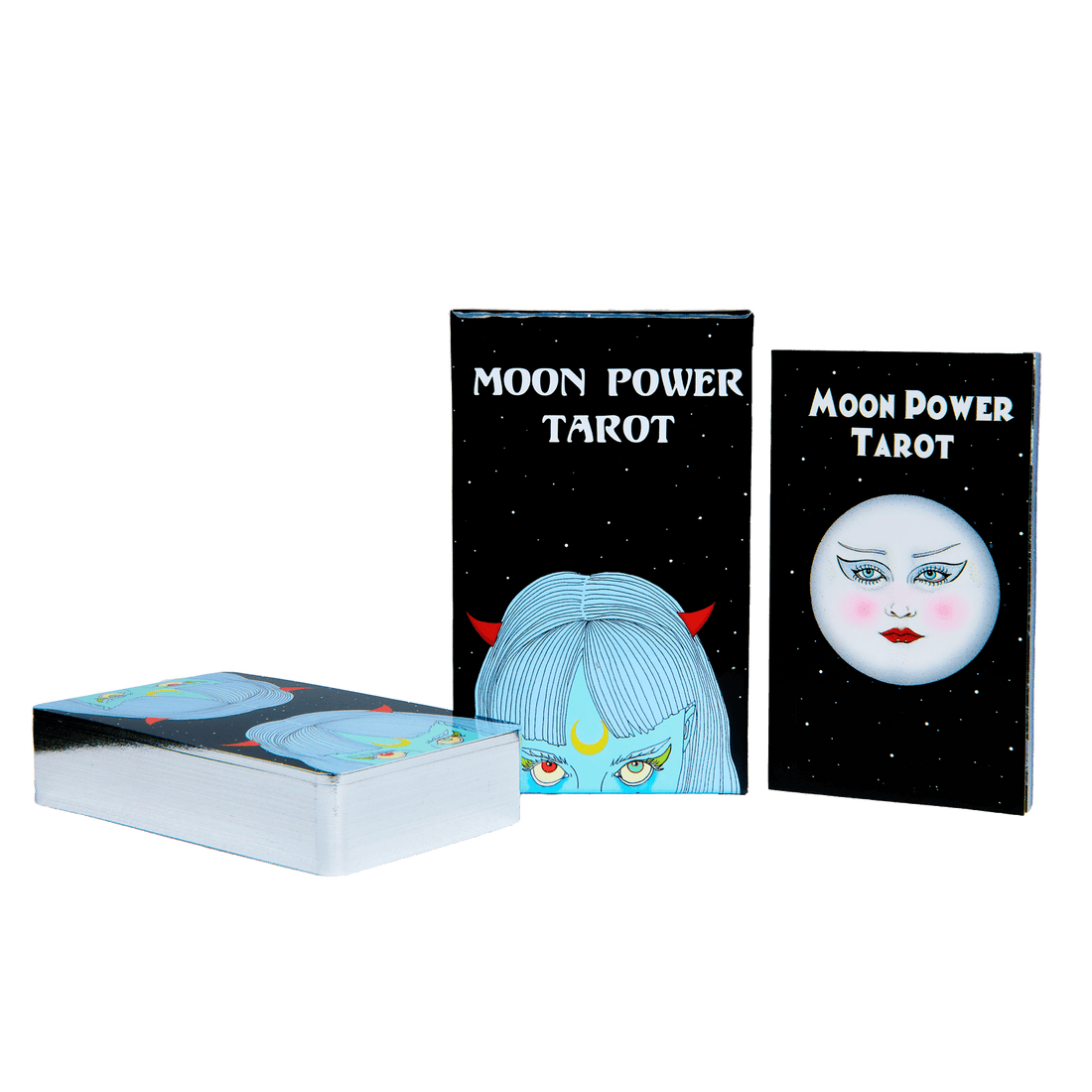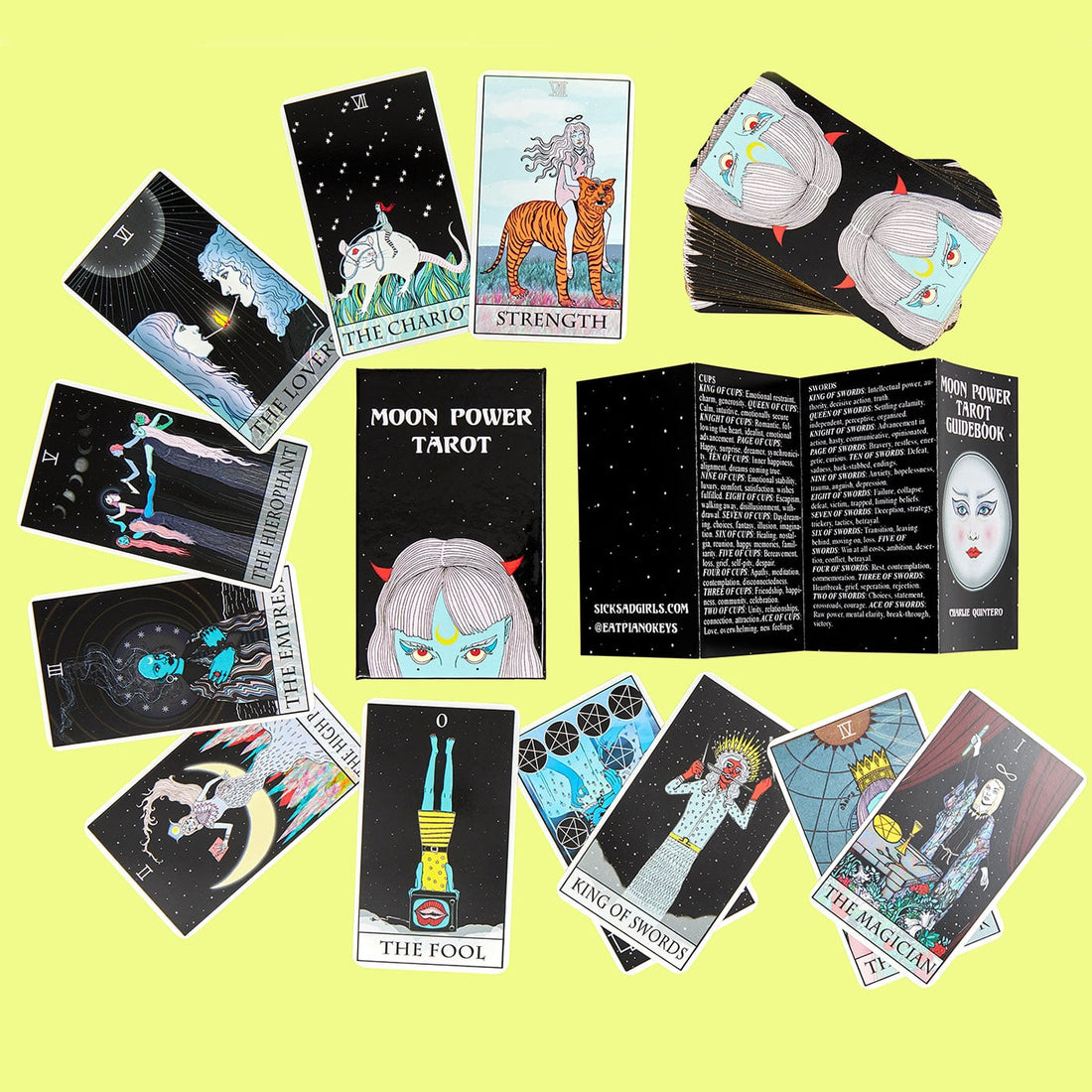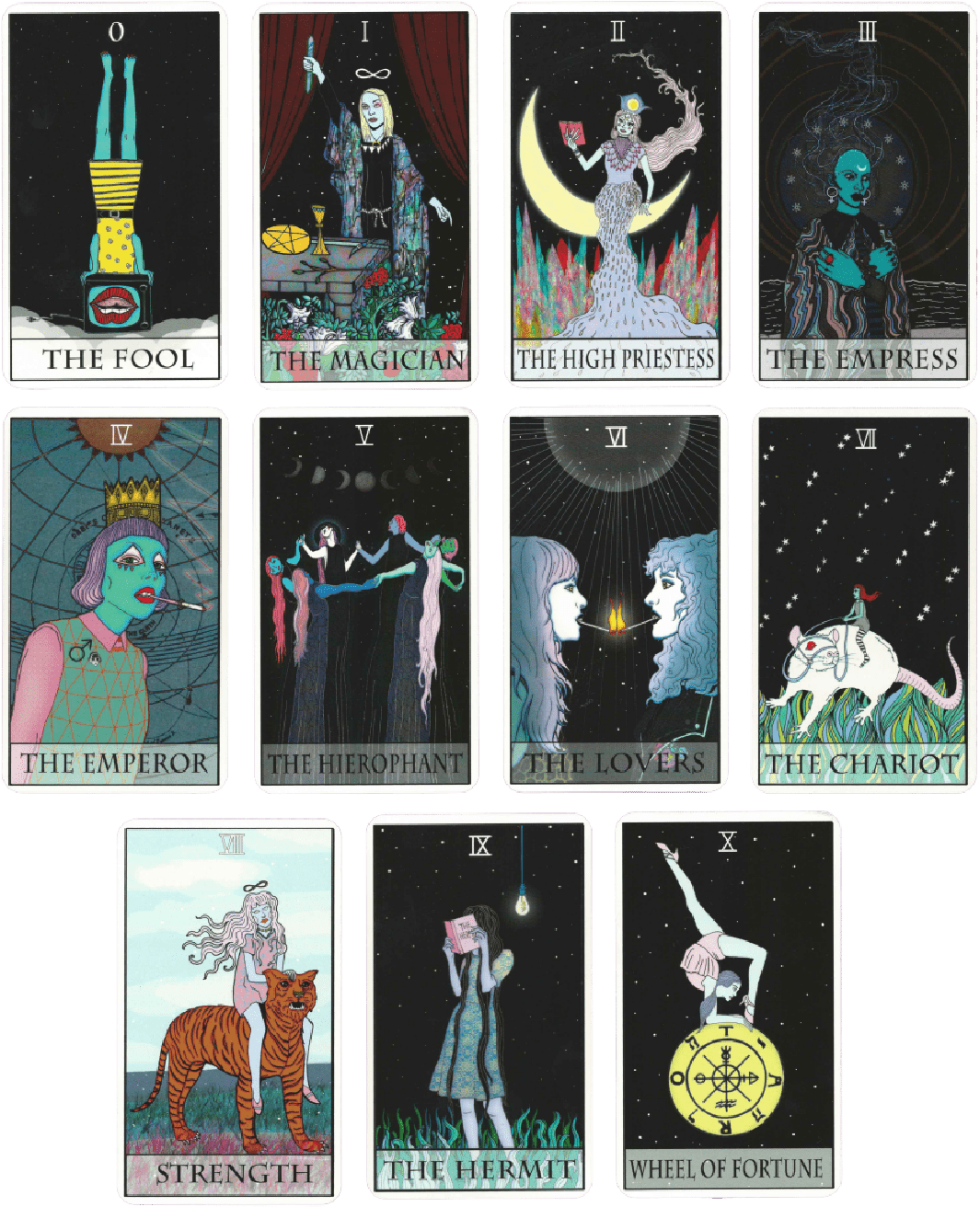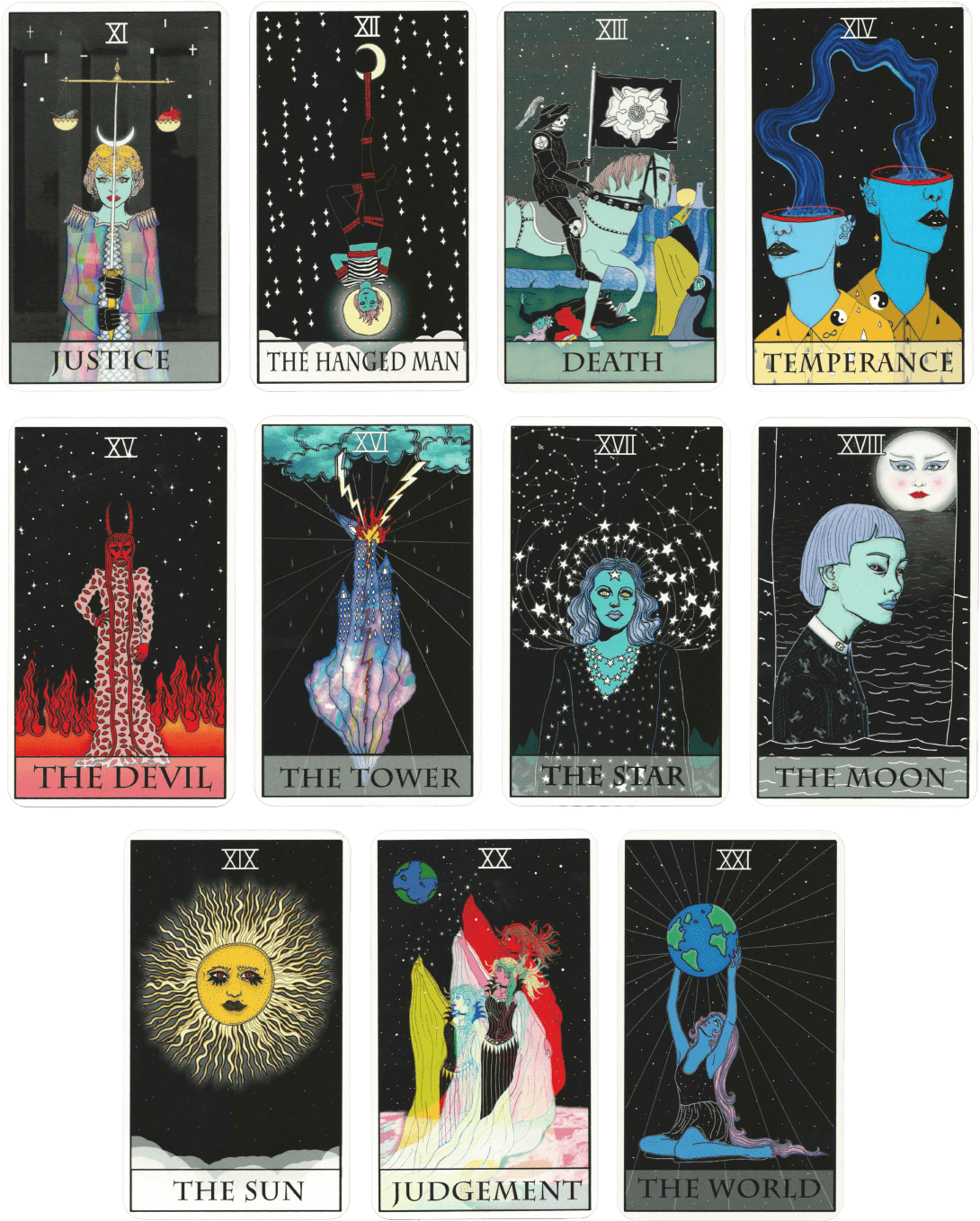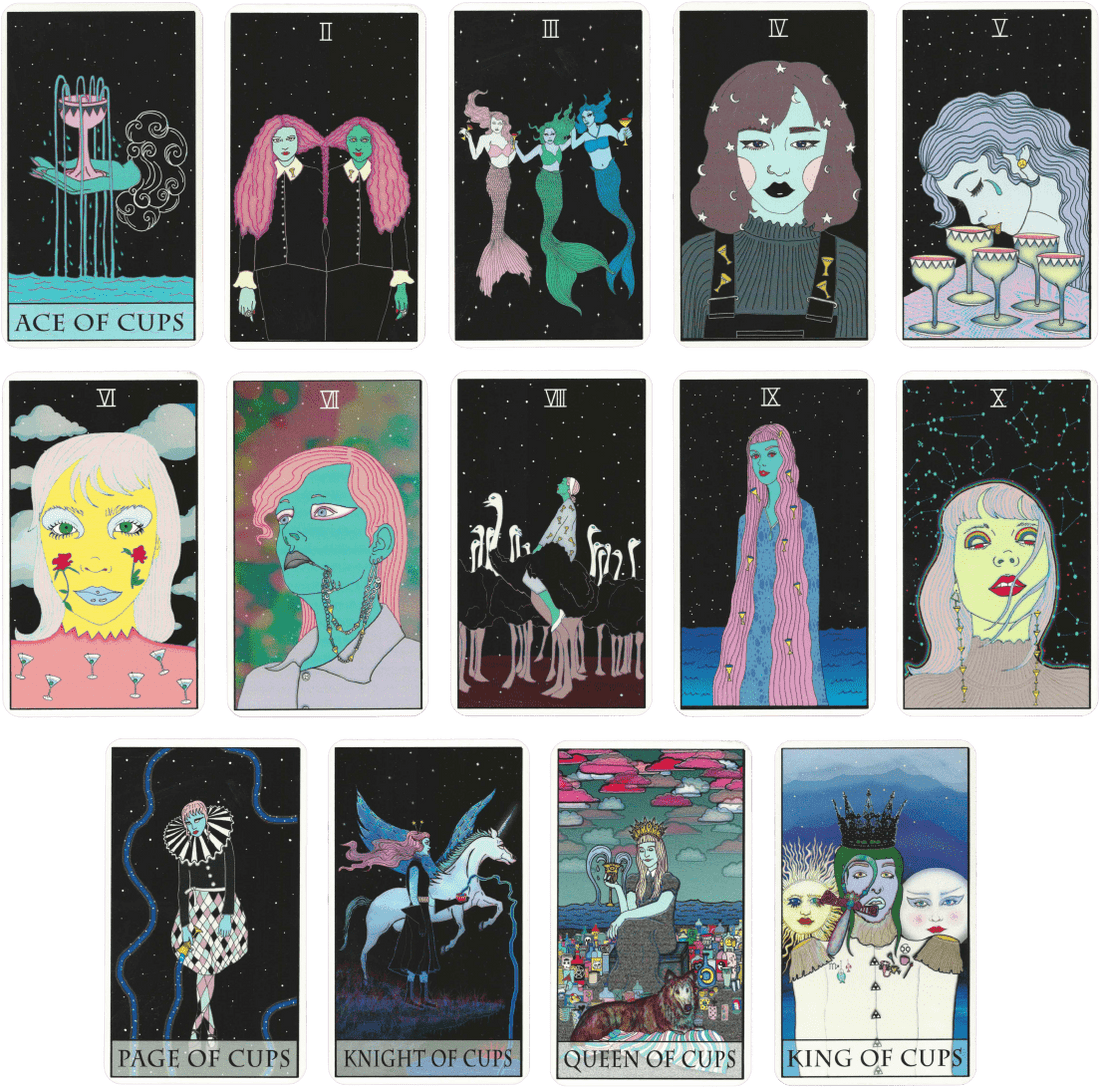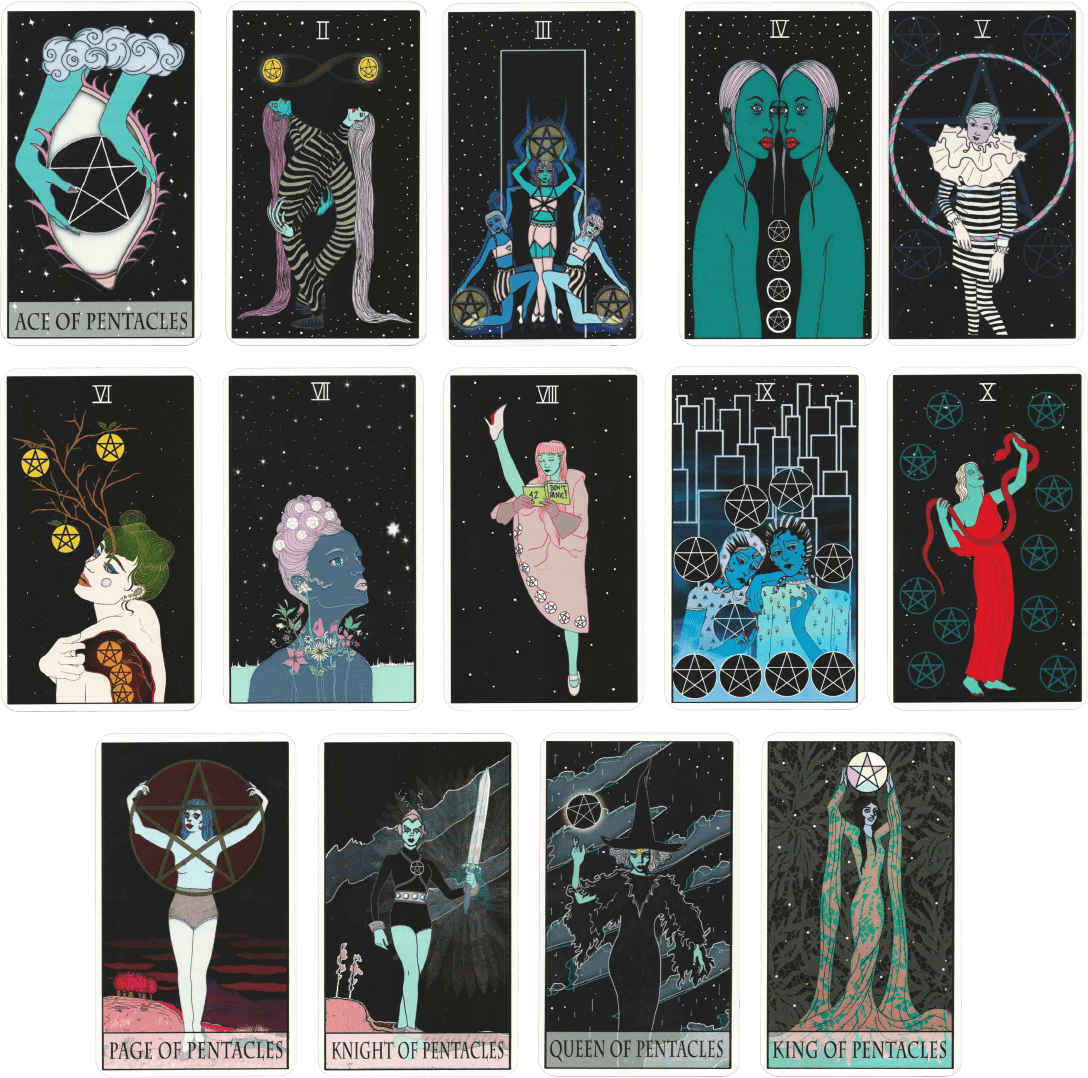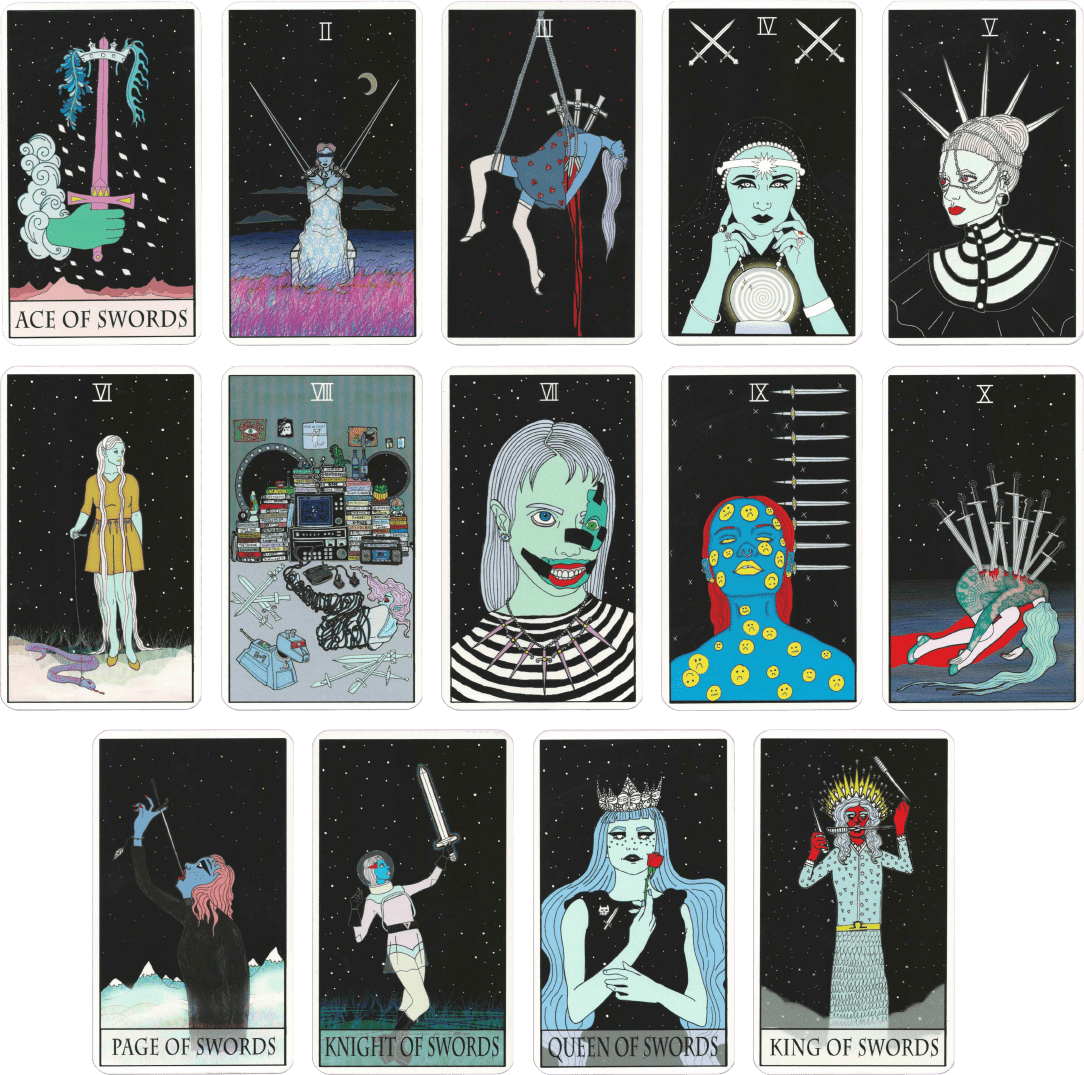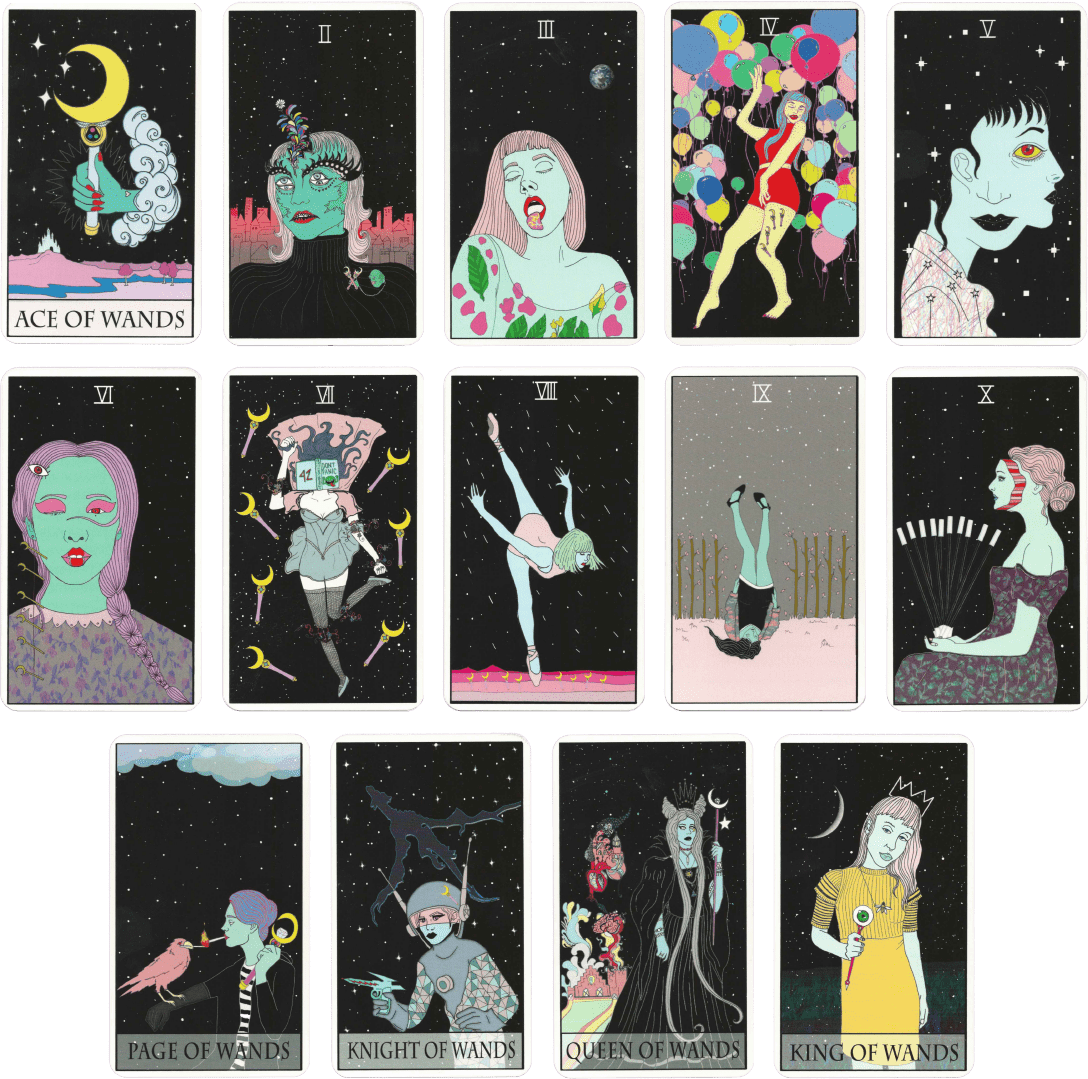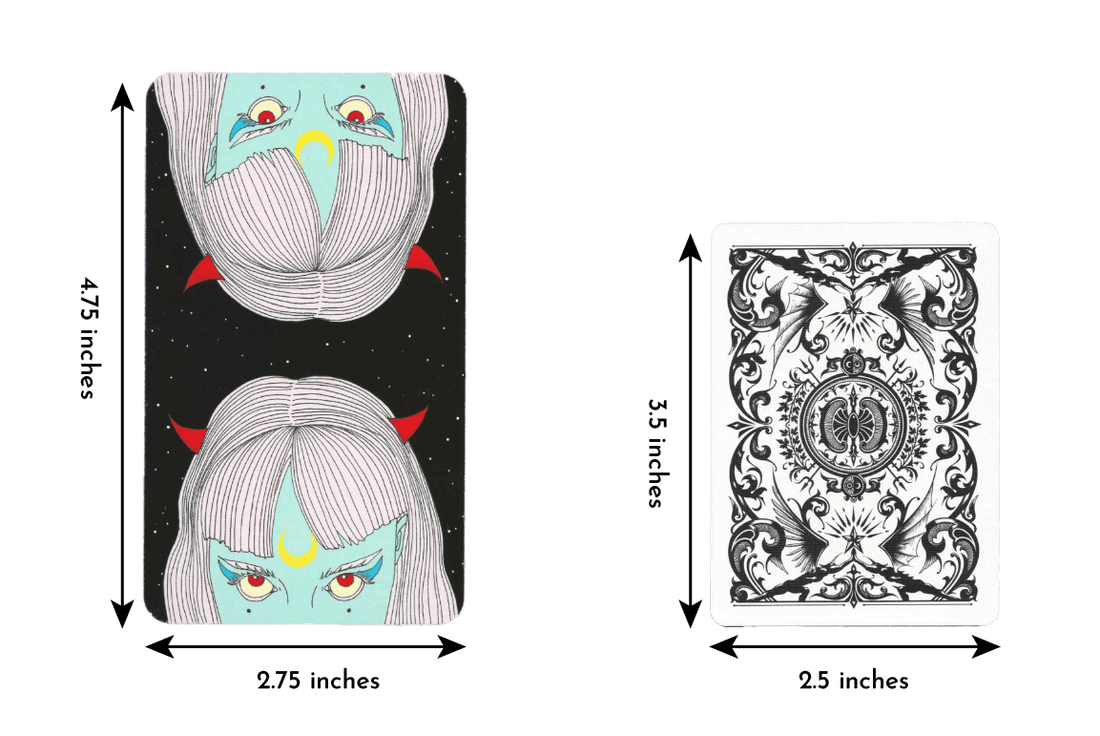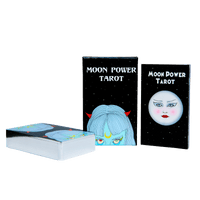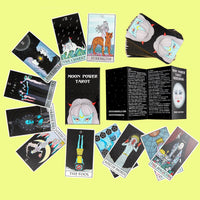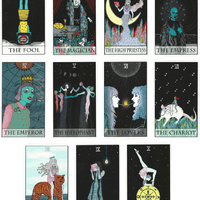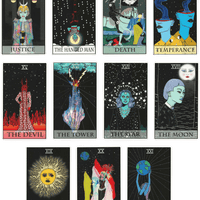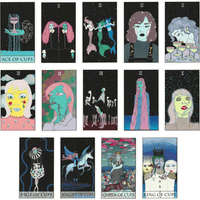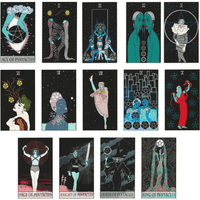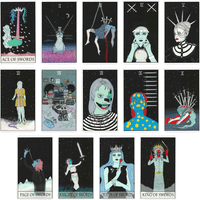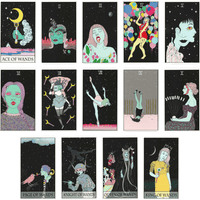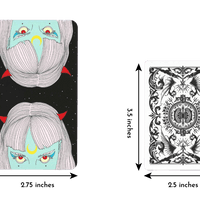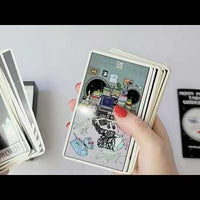 Moon Power Tarot 2.0 Holographic
This badass deck contains seventy eight gloss cards in a two-piece box. Holographic card faces are on all cards. The booklet contains keywords for each card, poetry, and a hero's journey. It's a soft bound book the same size as the cards.

Each card depicts female-identifying person living their own, best, most stylish life (as we all should).

In Rider-Waite style, we see cups, wands, pentacles and swords, but each character has made their card their own, so you might have to search to find the suit!

Read this deck intuitively for some cool girl vibes.
OTHER DECKS BY ARTIST
Moon Power Tarot 2.0 crystal version features an illustrated Major Arcana and Minor Arcana for a total of 78 cards. Inspired by the traditional Rider-Waite deck, but with a modern twist that I hope is more relatable and inclusive of everyone. 💫

Cards will be printed on 330gsm card stock with smooth, glossy finish, rounded edges, silver edging and holographic card faces. They will be the size of ordinary decks; 2.75" x 4.75" and come in a two-piece rigid box.

The small booklet has been updated with keywords for each card, poetry, and a hero's journey.
STUNNING DESIGN AND AESTHETICS
SHUFFLE-FRIENDLY, THICK CARD STOCK
A BEAUTIFUL SILVER GILDED EDGE ON EACH CARD
A COMPLETE GUIDEBOOK WITH ARTIST EXPLANATIONS FOR EVERY CARD
EXCLUSIVE UNBOXING
MOON POWER TAROT 2.0 BY SICK SAD GIRLS