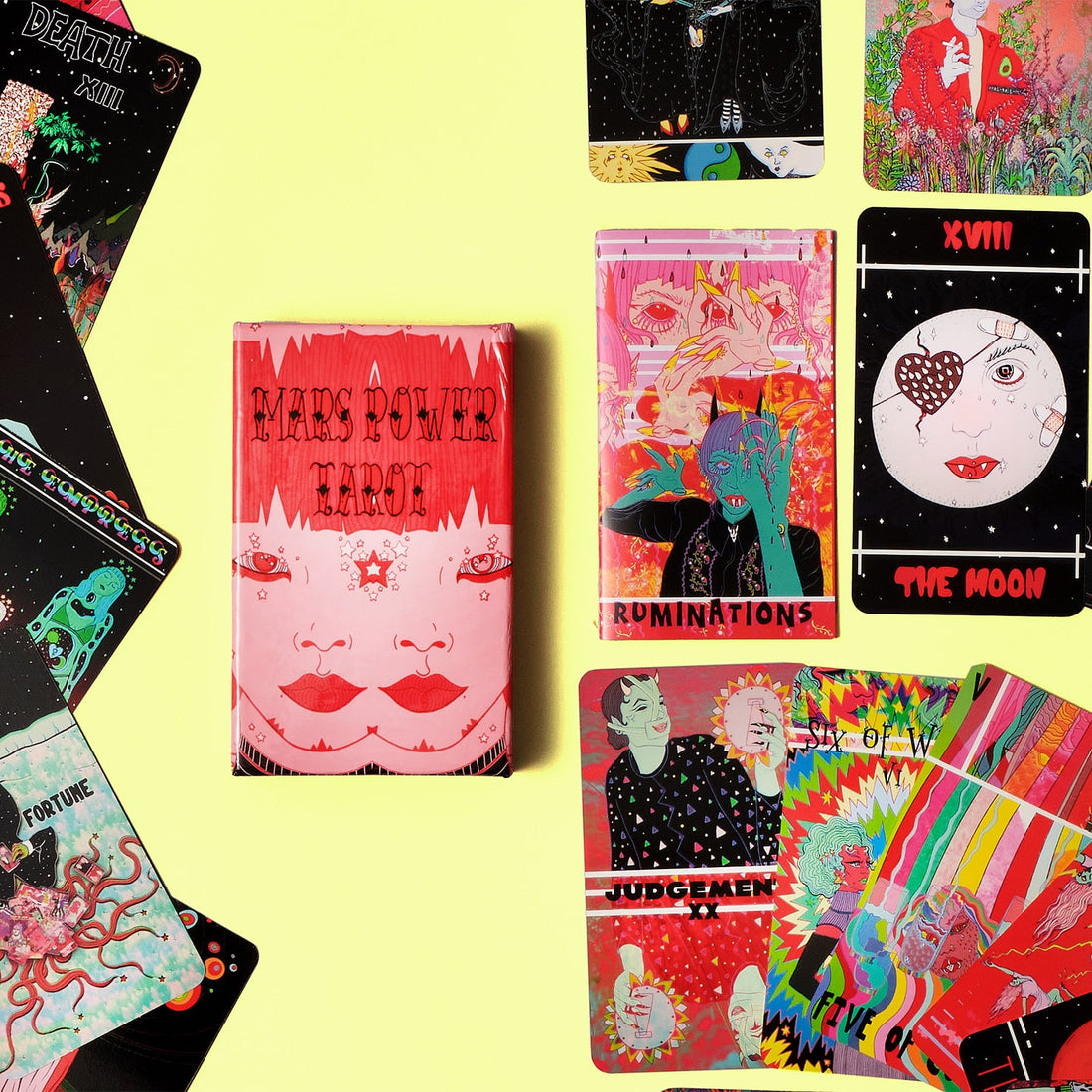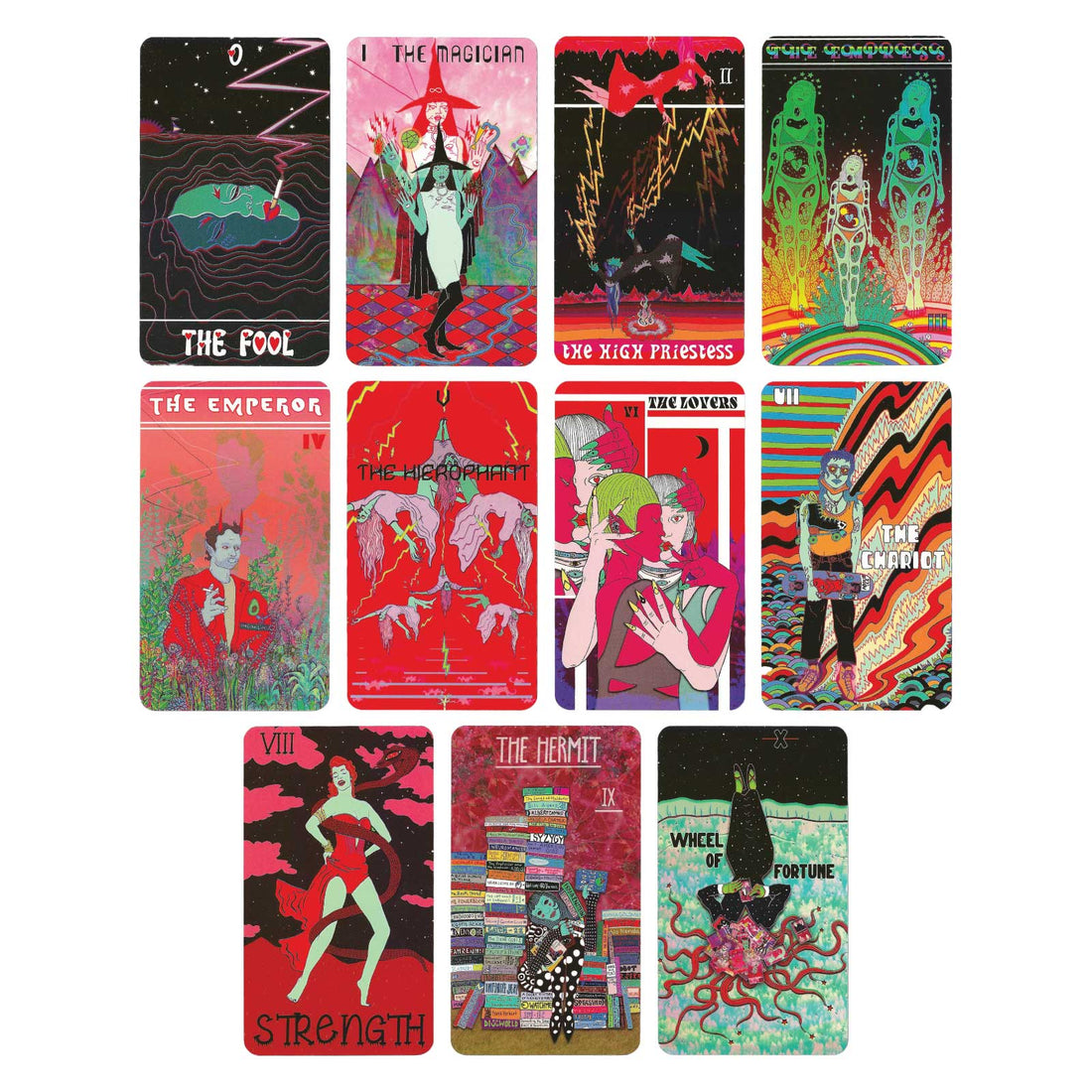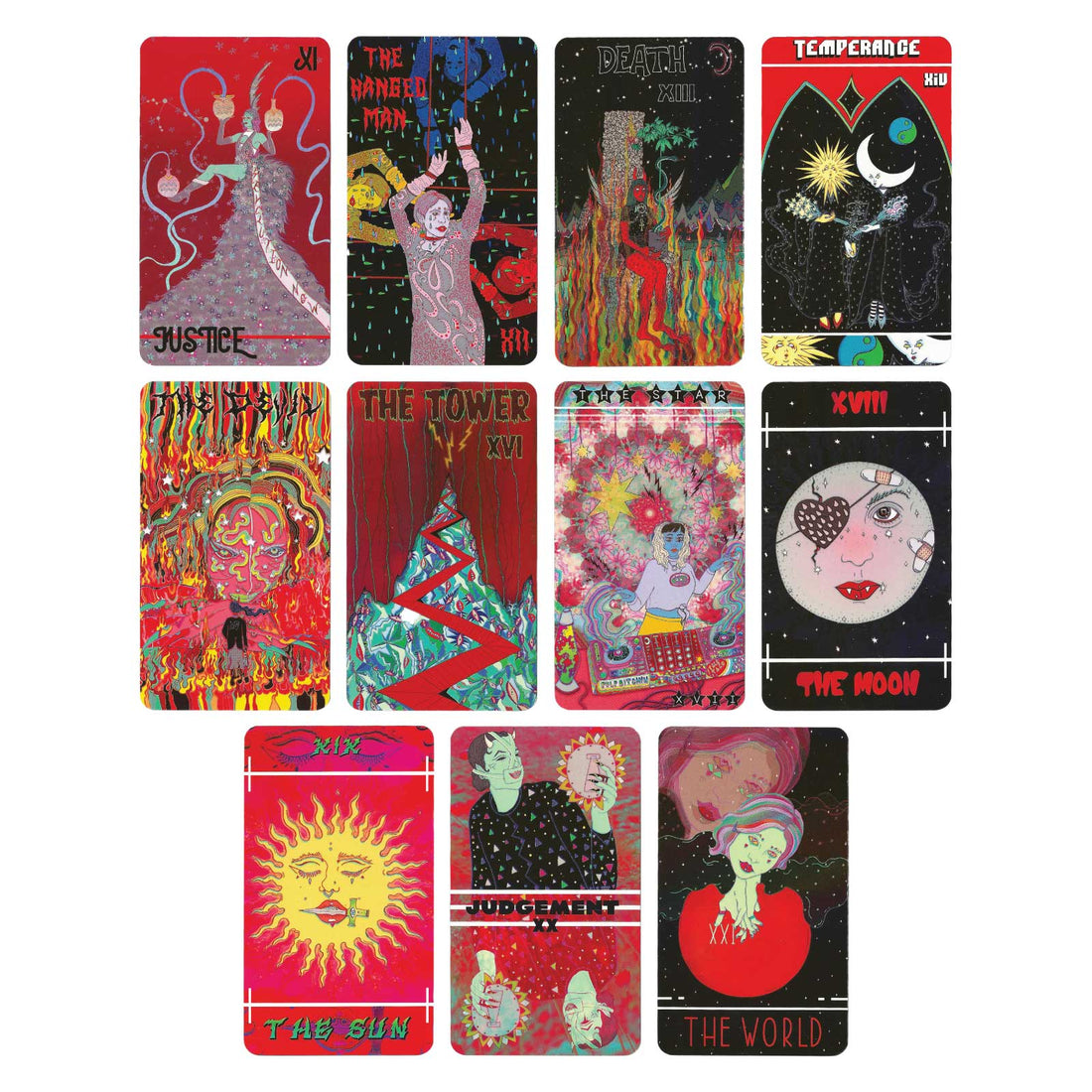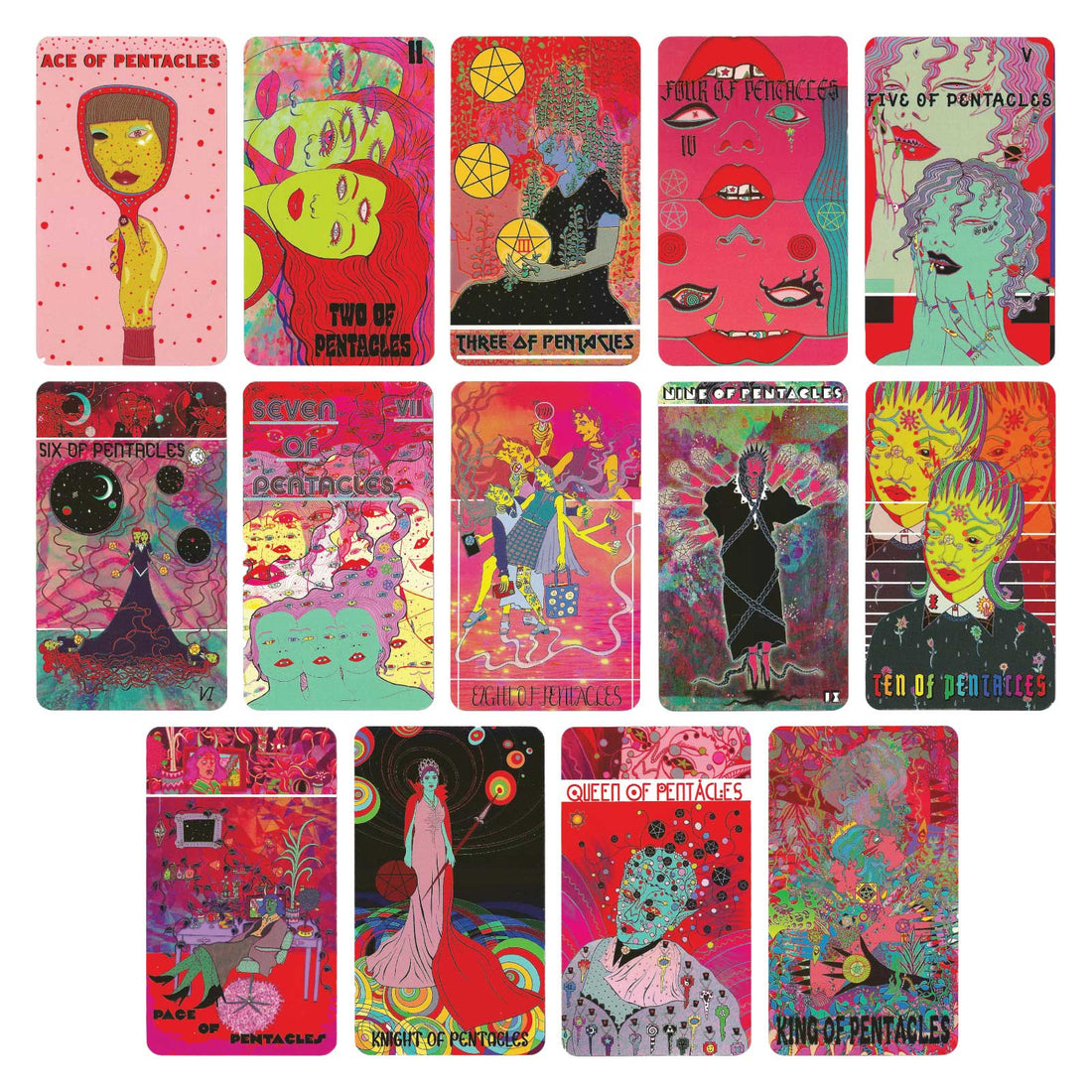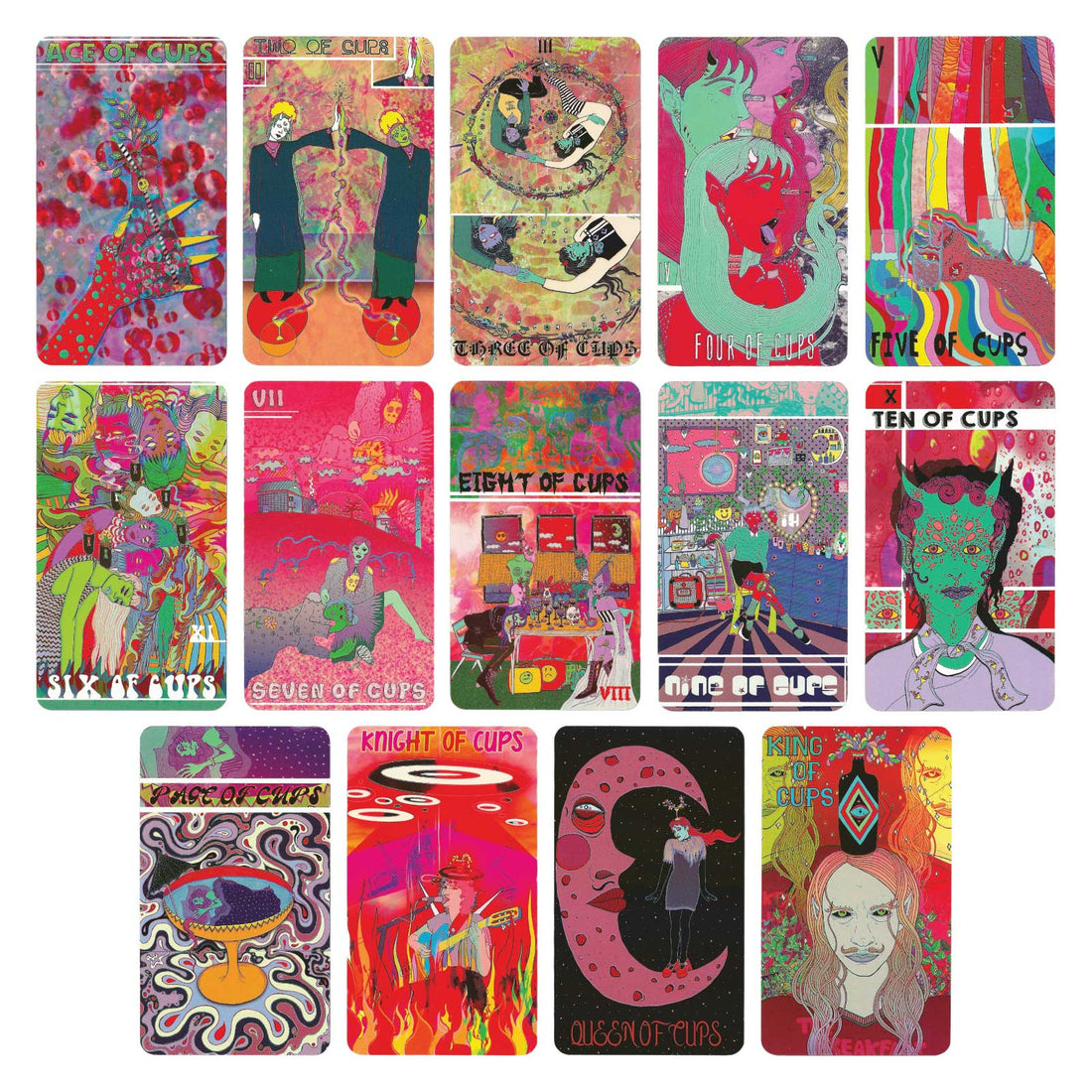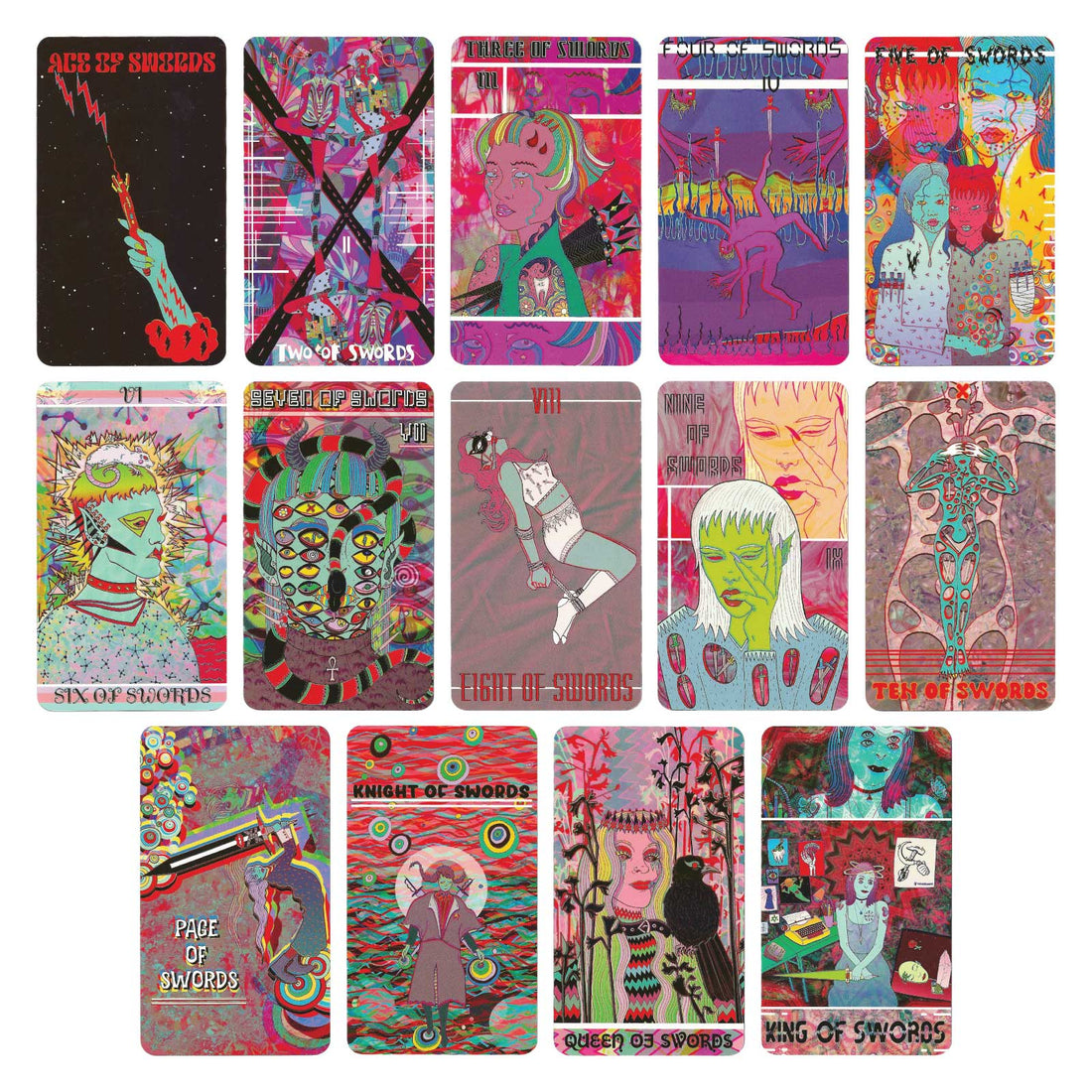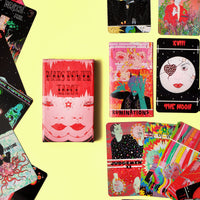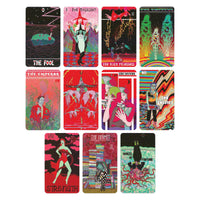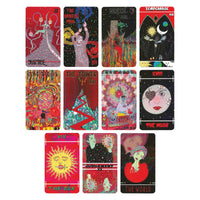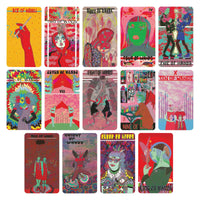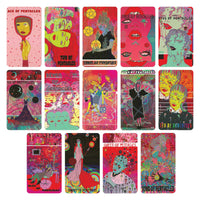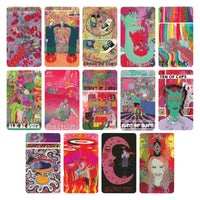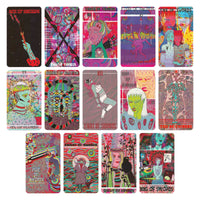 This eye-catching glossy red color themed deck has seventy eight gloss cards in a two-piece box.

There are cups, wands, pentacles and swords in Rider-Waite style, along with the major arcana cards all explained in the guidebook.
Read this deck to embark on a journey into the realm of dreams.
OTHER DECKS BY ARTIST
Tarot Decks
STAR POWER TAROT
Dreams. Ethereal, yet concrete. Ephemeral and eternal. Are they individual instances, or part of a greater, moving collage? Are they from somewhere, or are they a place themselves? Perhaps dreams are a kind of hyperspace, such as a different plane or realm that exists beyond the universe. Conversely, perhaps they are a substance that we all have access to.
Mars Power Tarot manifested from the chaos of the last two years. I hope the raw energy and fiery nature of this tarot deck will help motivate you to accomplish your dreams. Stay passionate about life and be kind to others.

Mars Power Tarot features an illustrated Major Arcana and Minor Arcana for a total of 78 cards. Inspired by the traditional Rider-Waite deck, but with a psychedelic twist that I hope is more relatable and inclusive of everyone. This deck has a red color palette with a fantasy aesthetic. Cards will be printed on 330gsm card stock with smooth, glossy finish, and rounded edges. They will be the size of ordinary decks; 2.75" x 4.75" and come in a two-piece rigid box. You will also receive a small booklet with poetic musings of each card.
A dream, a rumination, and a trip through hyperspace!
Are you curious about whether dreams are real? Do they come true? Where do dreams exist? With Charlie Quintero's Mars Power Tarot and the Ruminations Guidebook, you will be able to embrace your dreams, draw inspiration, and take action. You'll discover dreams are filled with mysteries, auras, and energy, and they should be used as guides in the real world we live in. Find explanations for each of the cards along with the artist's interpretation of how dreams are ethereal, ephemeral and eternal, but are tangible and very real in the realm from which they originate.
STUNNING DESIGN AND AESTHETICS
SHUFFLE-FRIENDLY, THICK CARD STOCK
A BEAUTIFUL GILDED EDGE ON EACH CARD
A COMPLETE GUIDEBOOK WITH ARTIST EXPLANATIONS FOR EVERY CARD
EXCLUSIVE UNBOXING
MARS POWER TAROT BY SICK SAD GIRLS