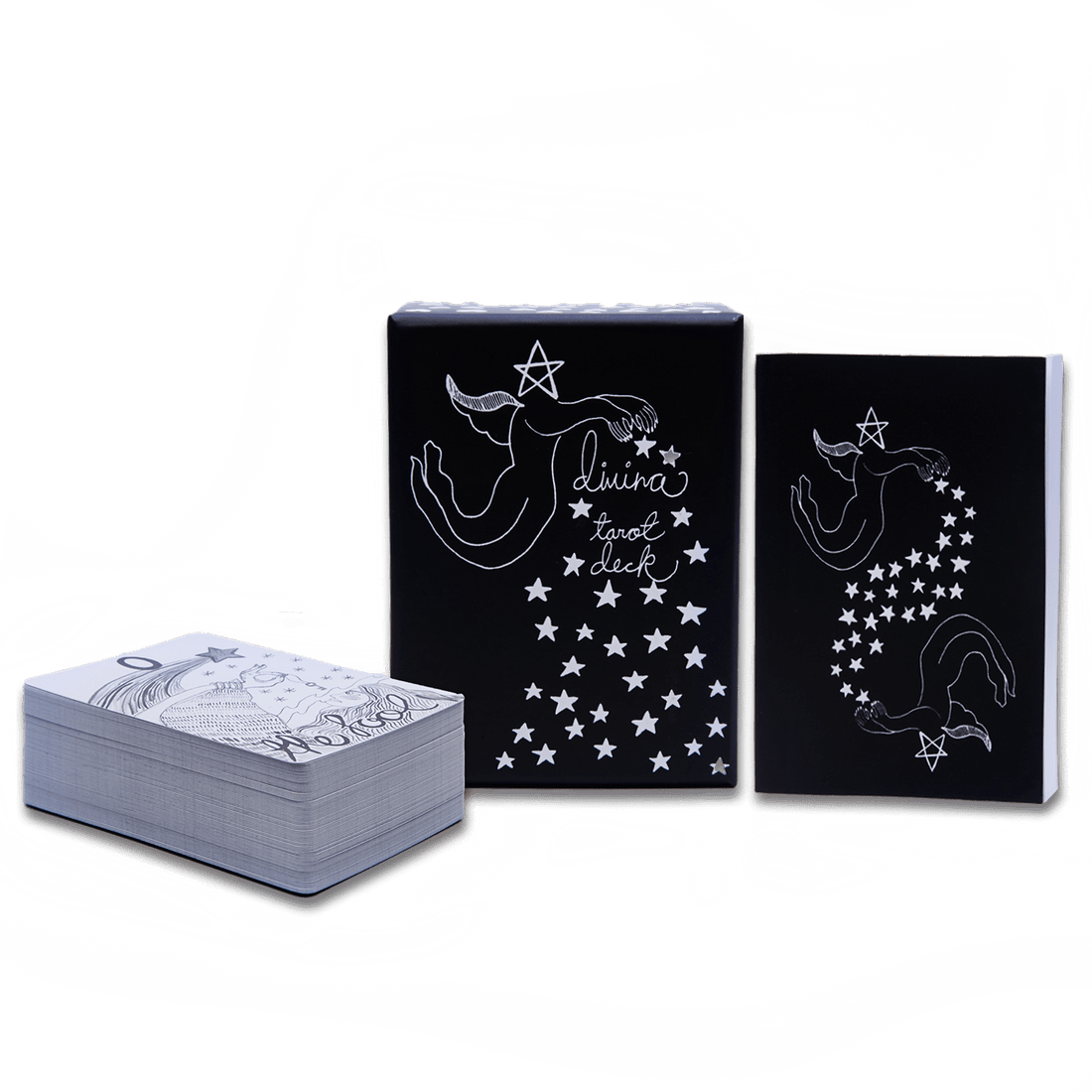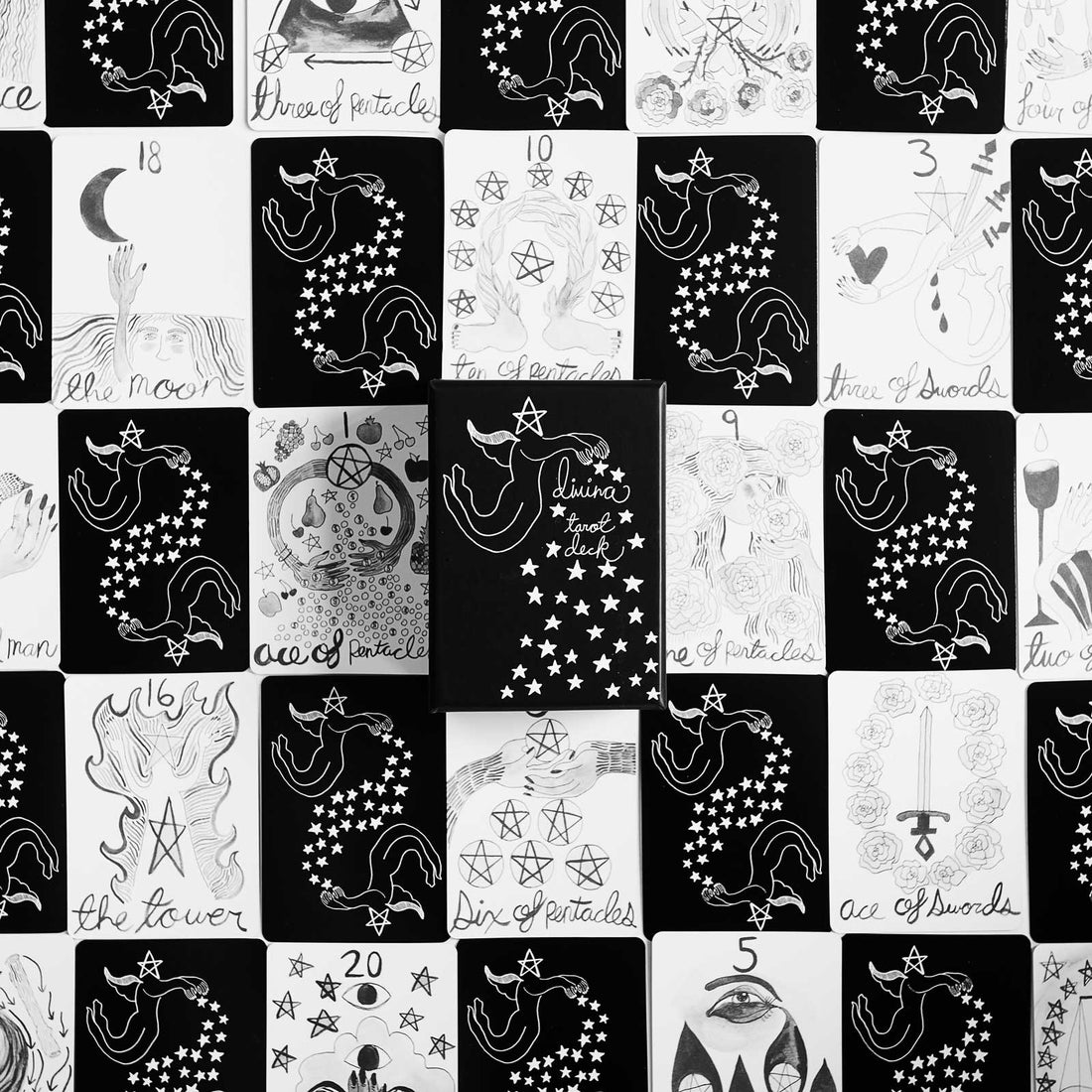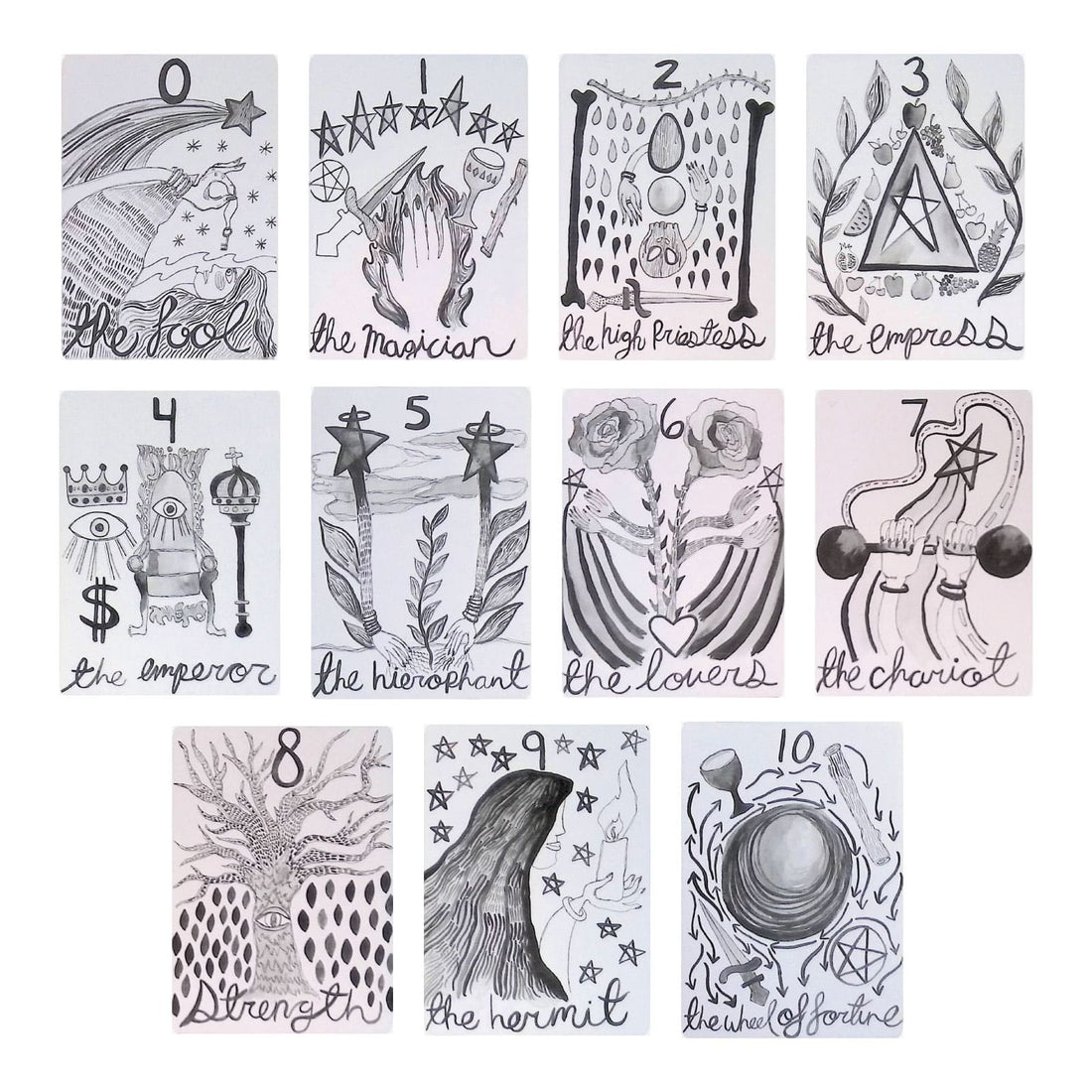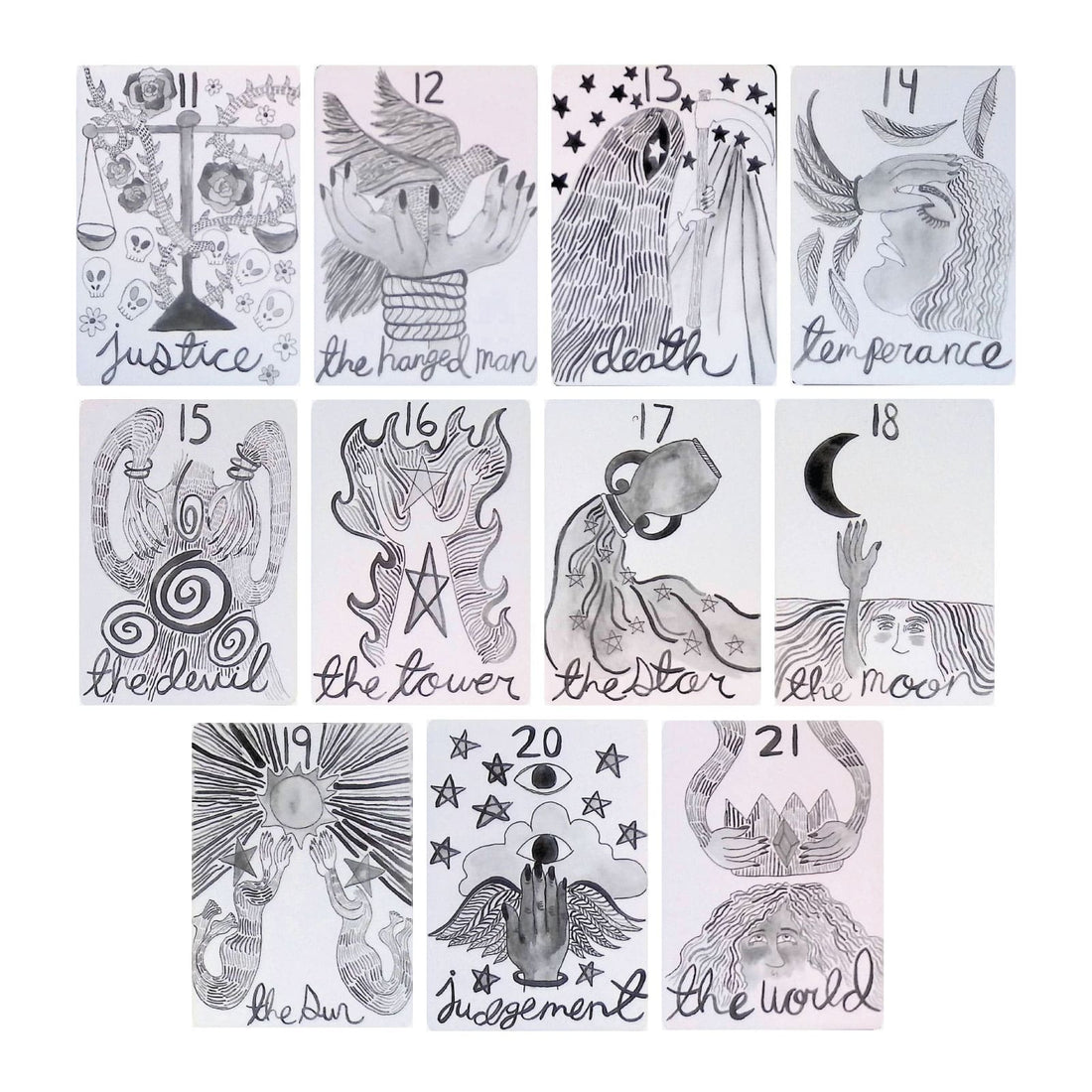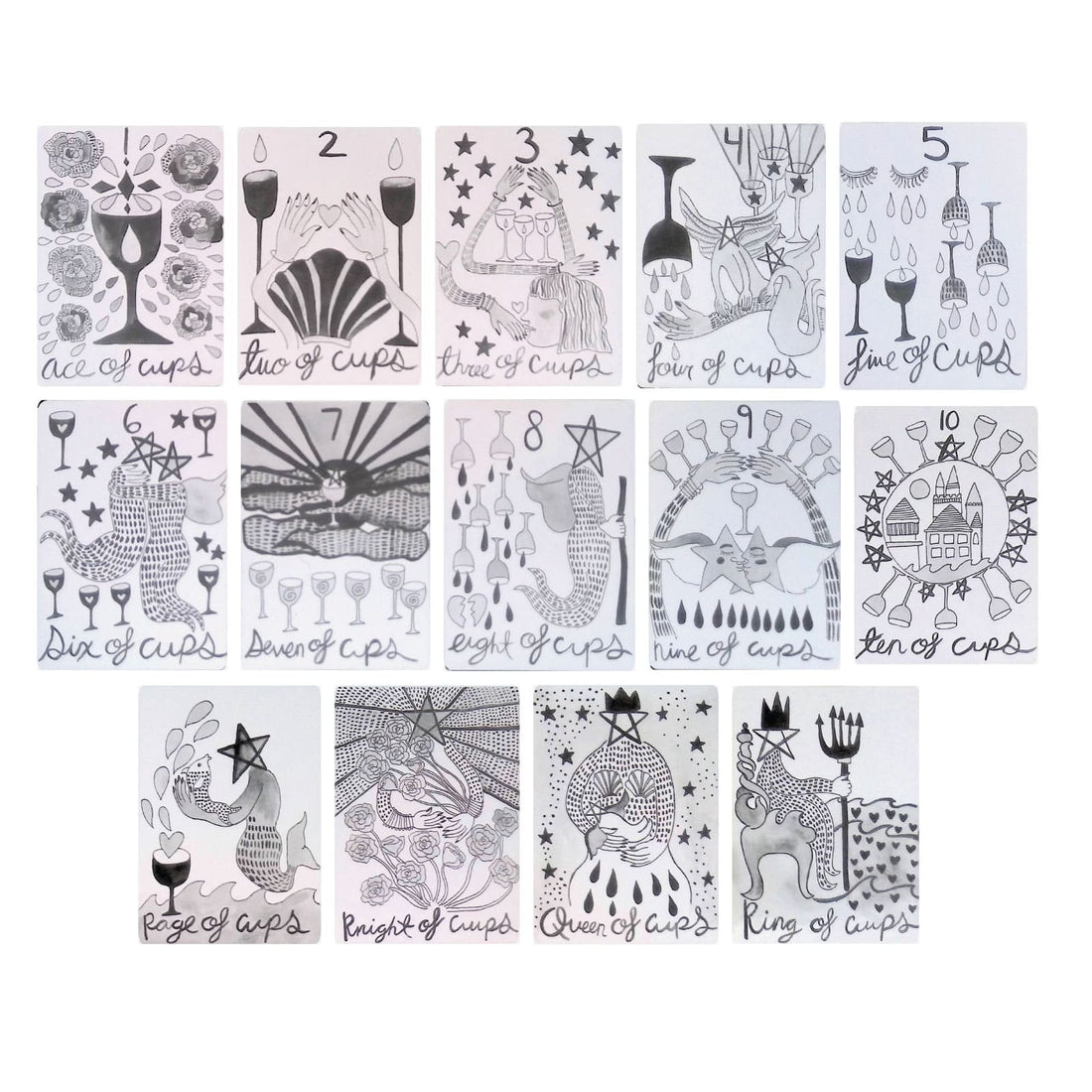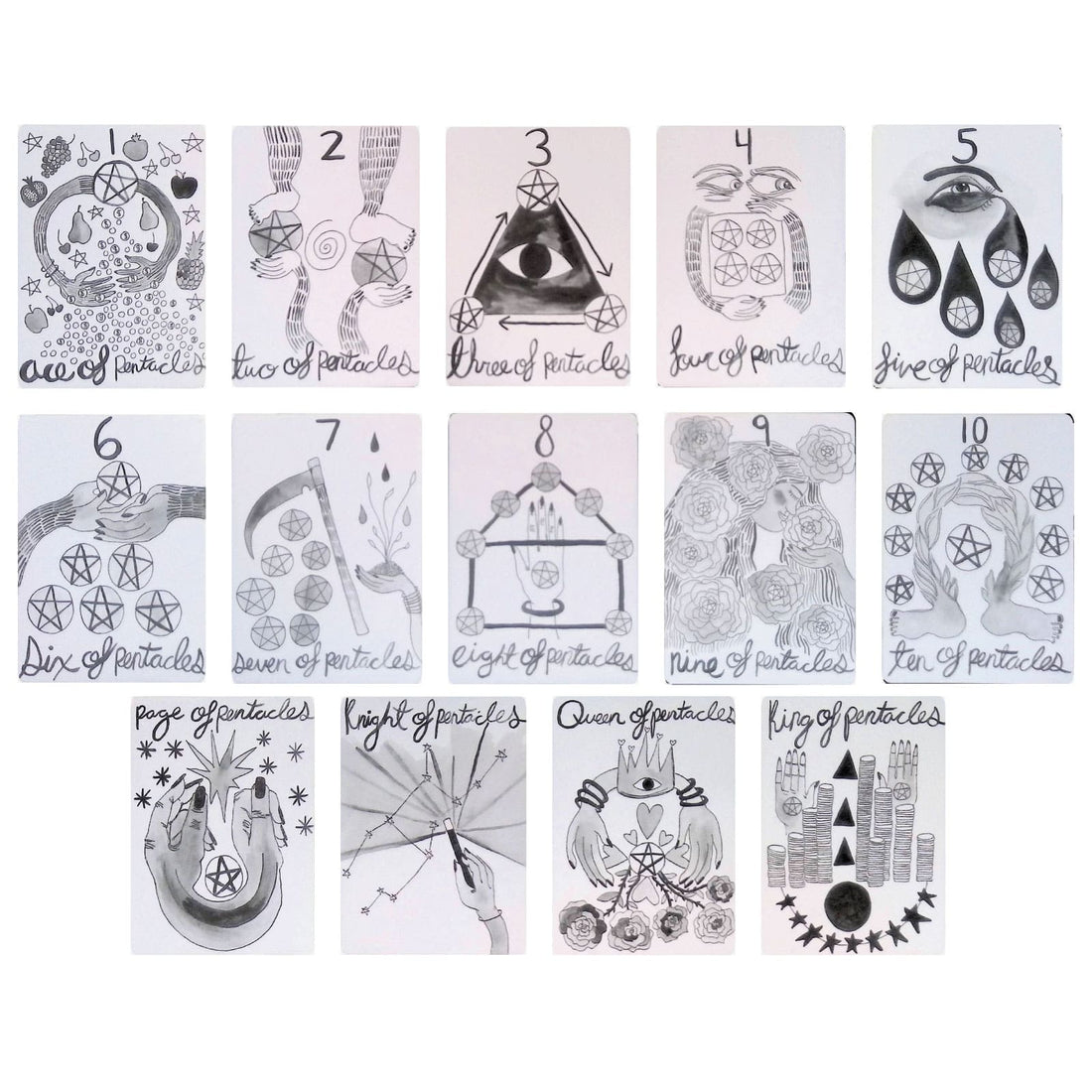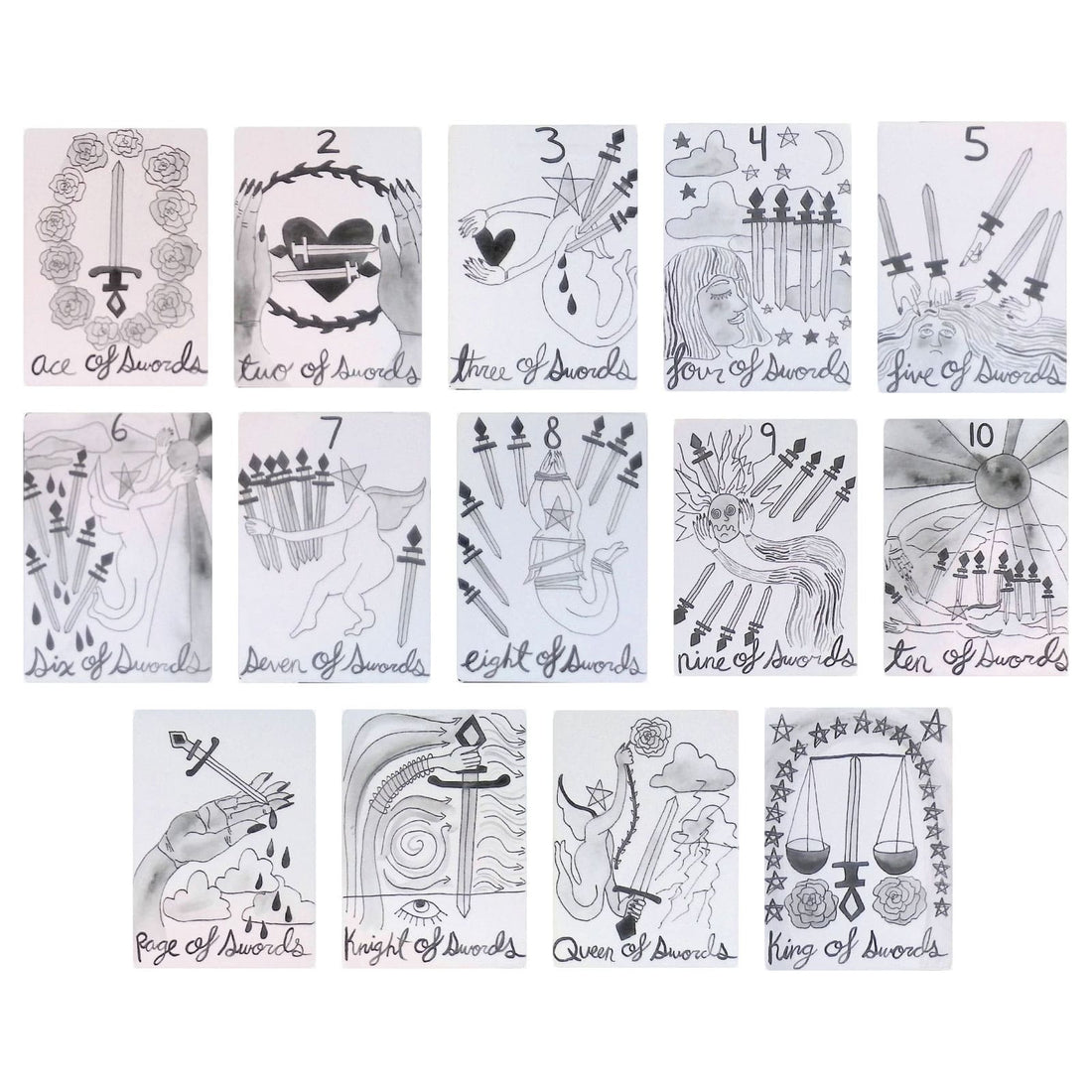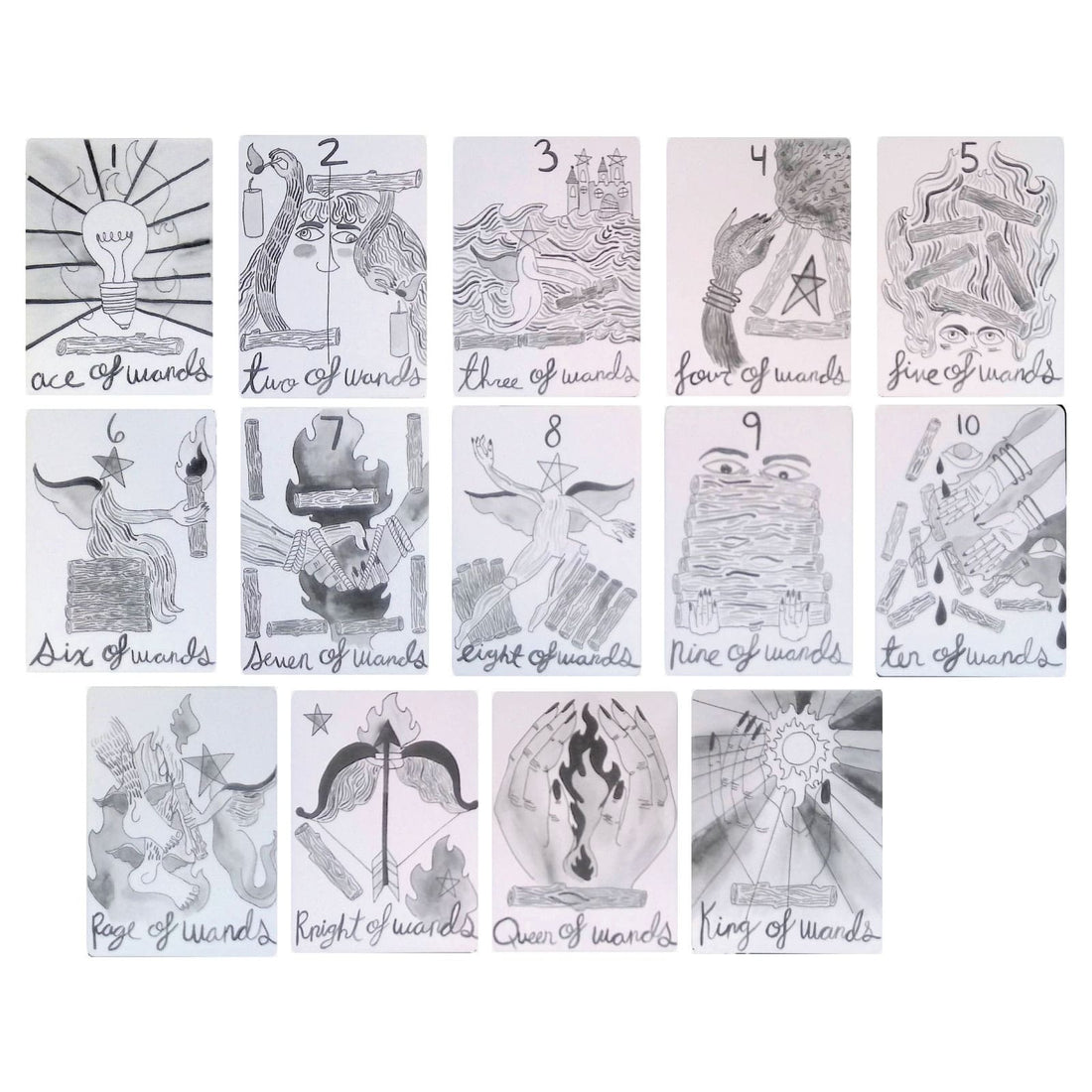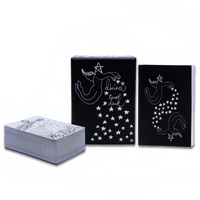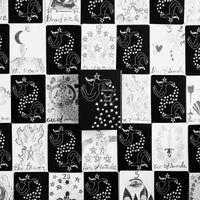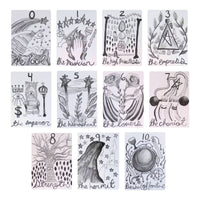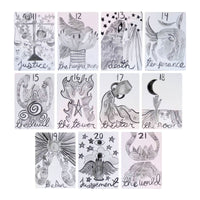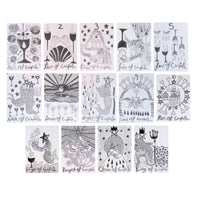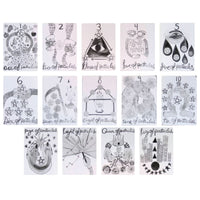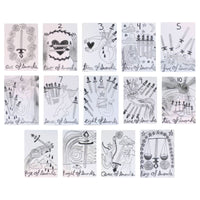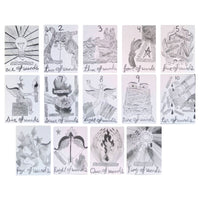 With the messages from this deck, you can take inspired action, and the artwork adds depth to the answers you seek. This deck can be used to get advice on next steps and recognition for your achievements, based on the unique interpretations contained in the detailed guidebook.
The artwork on the cards is hand drawn by Mary Evans using inspiration from multiple places. As with Mary's other decks, the artwork allows your intuition to take a deeper dive and be inspired.
78 black and white cards, each of which is the standard playing card size, can easily be held in your hand. The guidebook and cards are enclosed in a two-piece box that is easy to carry.
OTHER DECKS BY MARY EVANS | SPIRIT SPEAK
Tarot decks
APPARITION TAROT

Oracle decks
VESSEL ORACLE
IRIS ORACLE
PIXIE ORACLE
One of my favorite for a gentle read 🫧 Divina is playful and gentle in it's approach to the tarot archetypes. Filled with images of floating star angels and wispy gestures, Divina delivers information with loving care.
BEAUTIFUL DESIGN AND AESTHETICS
SHUFFLE-FRIENDLY, THICK CARD STOCK
A COMPLETE GUIDEBOOK WITH ARTIST EXPLANATIONS FOR EVERY CARD
STANDARD SIZE OF 2.5 X 3.5-INCH PLAYING CARDS
INSPIRING ARTWORK AND MEANINGS
The artwork is meant to inspire you to take the next step in your life. Tarot archetypes are presented in a playful and gentle manner. Using floating stars, angels, and a dreamy theme allows us to process sometimes deep and heavy realities.