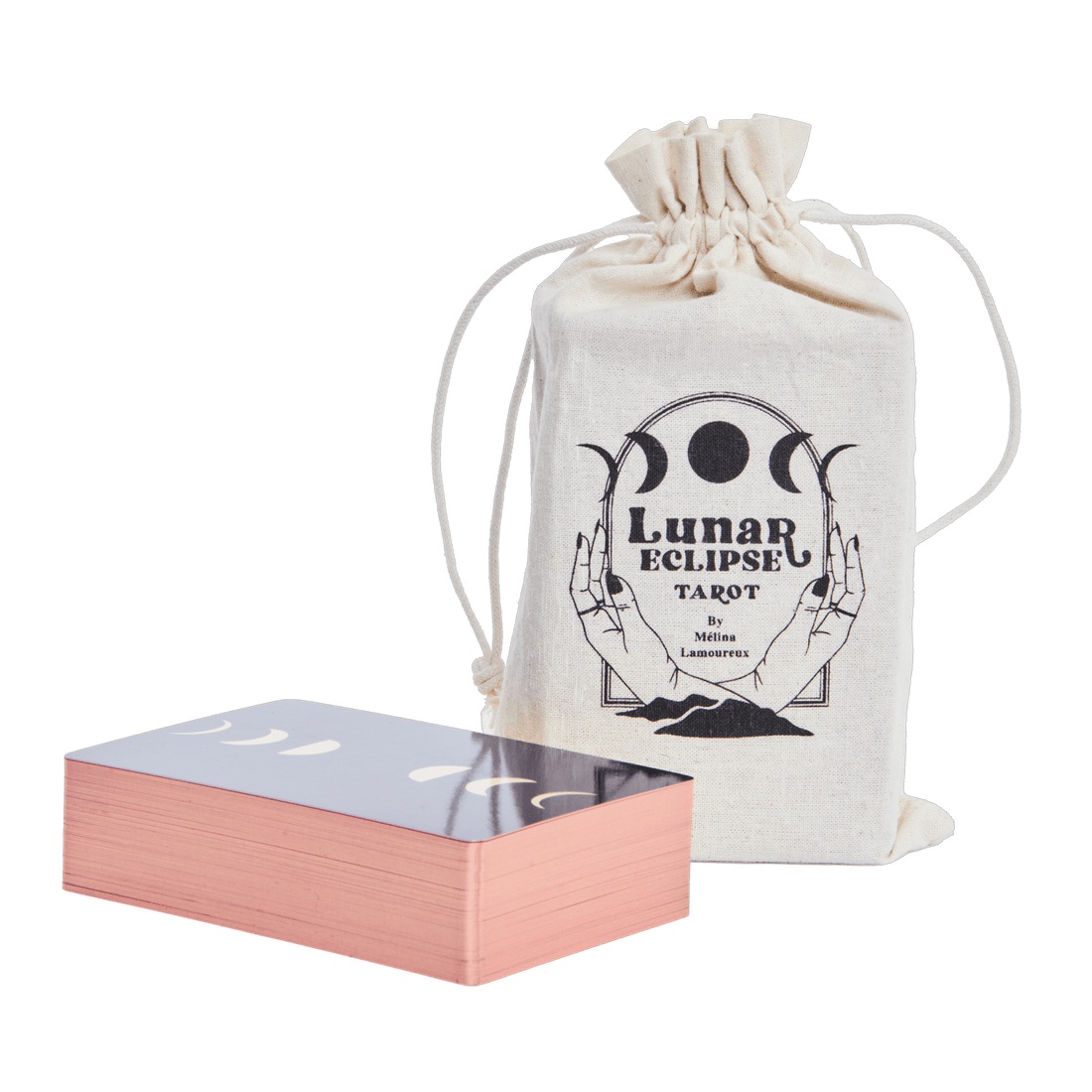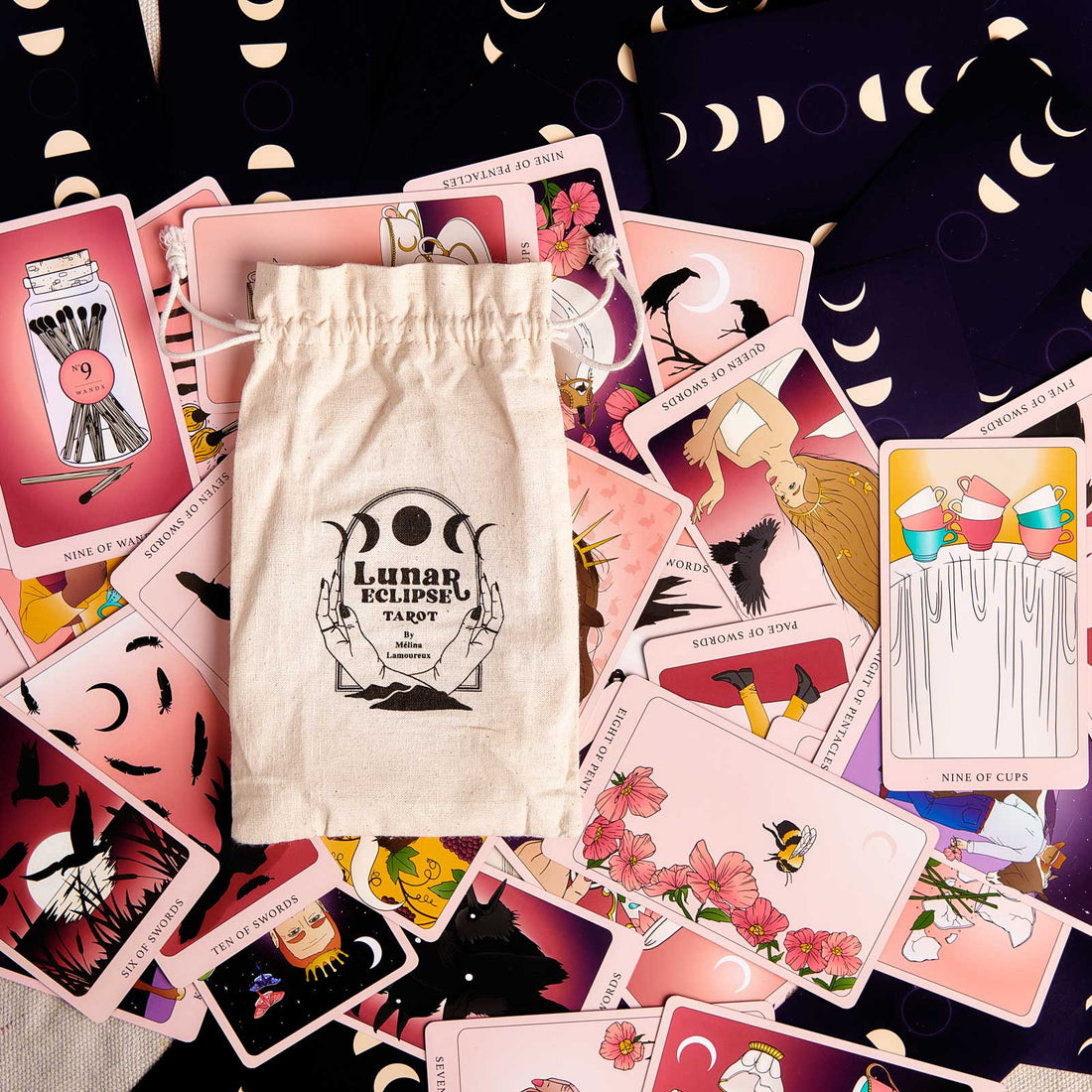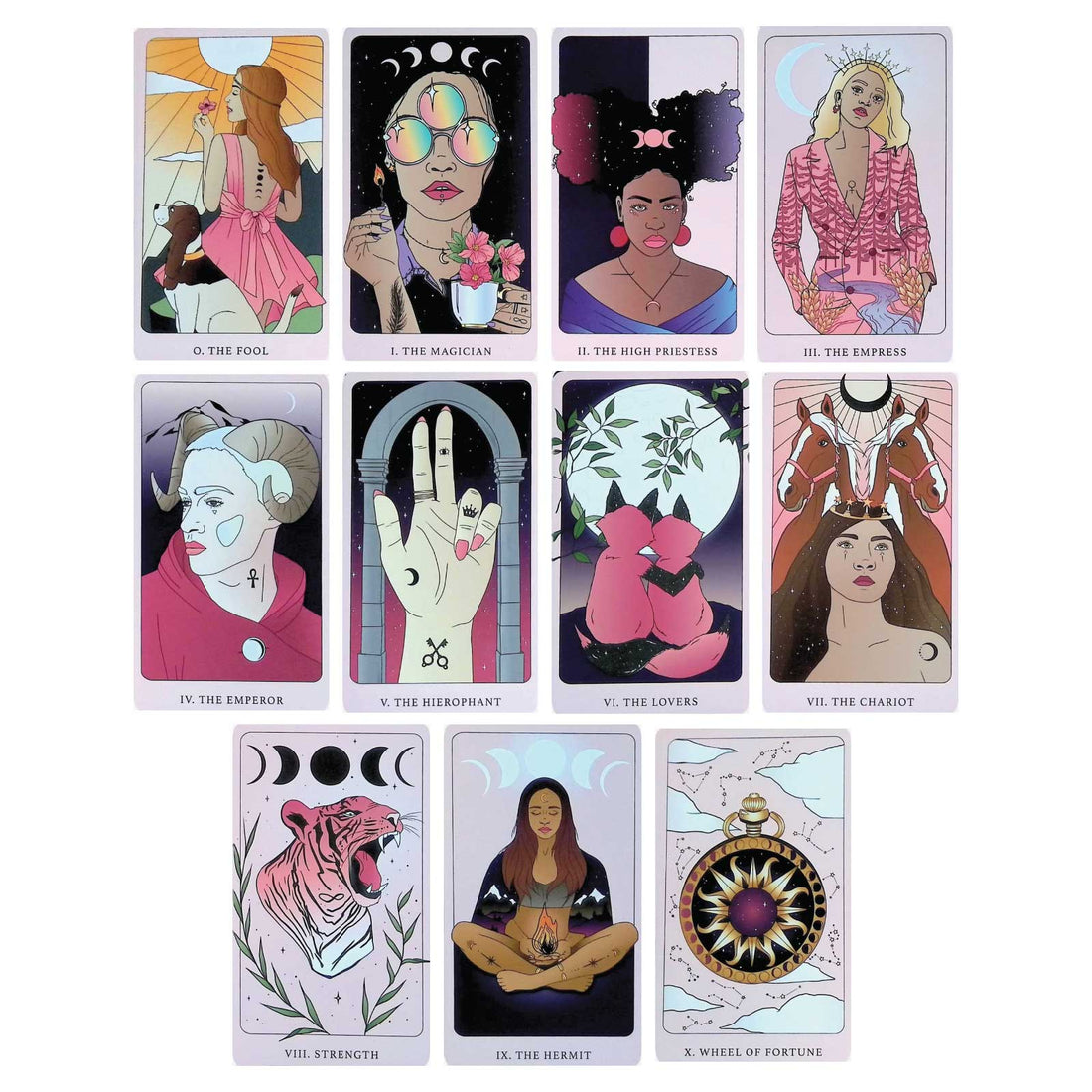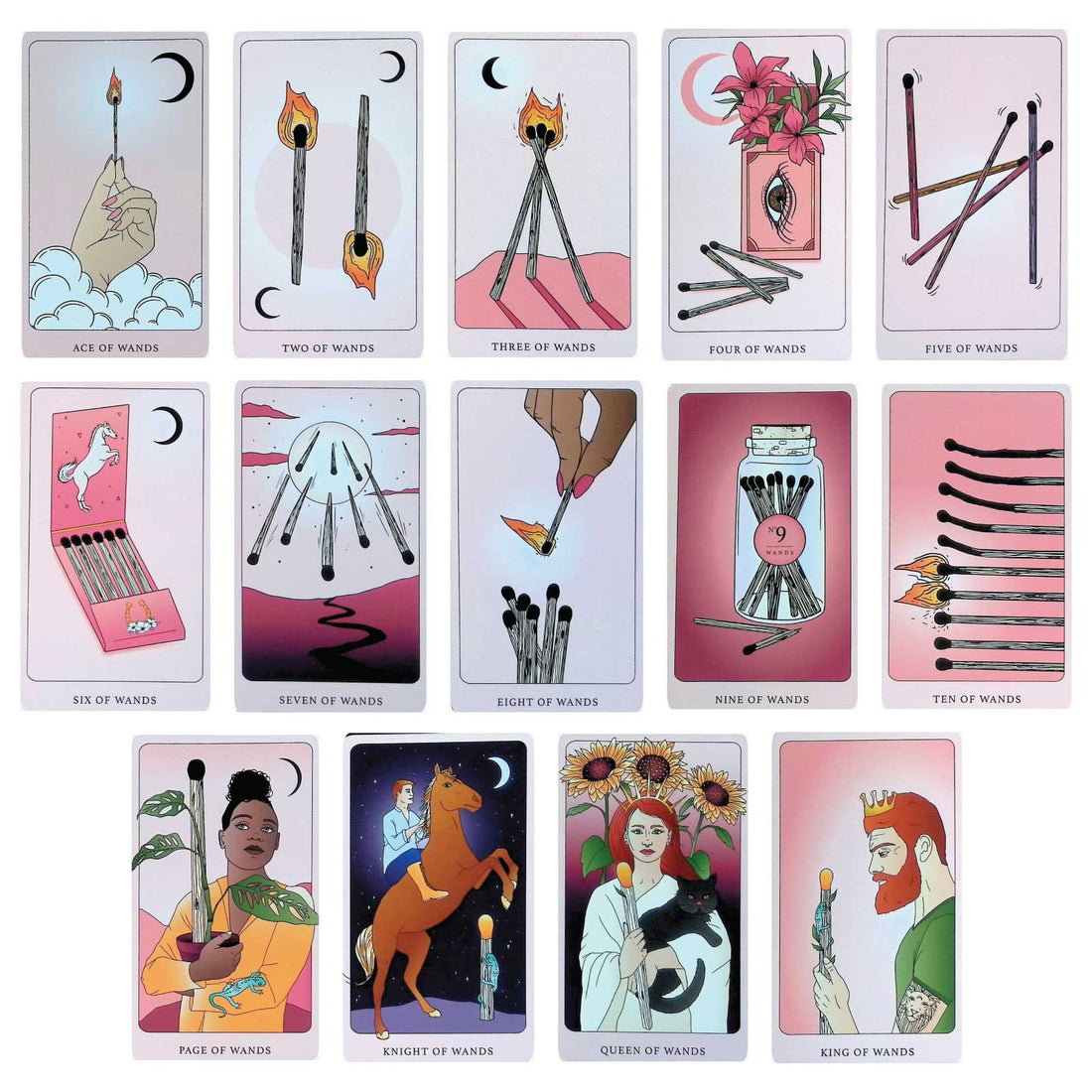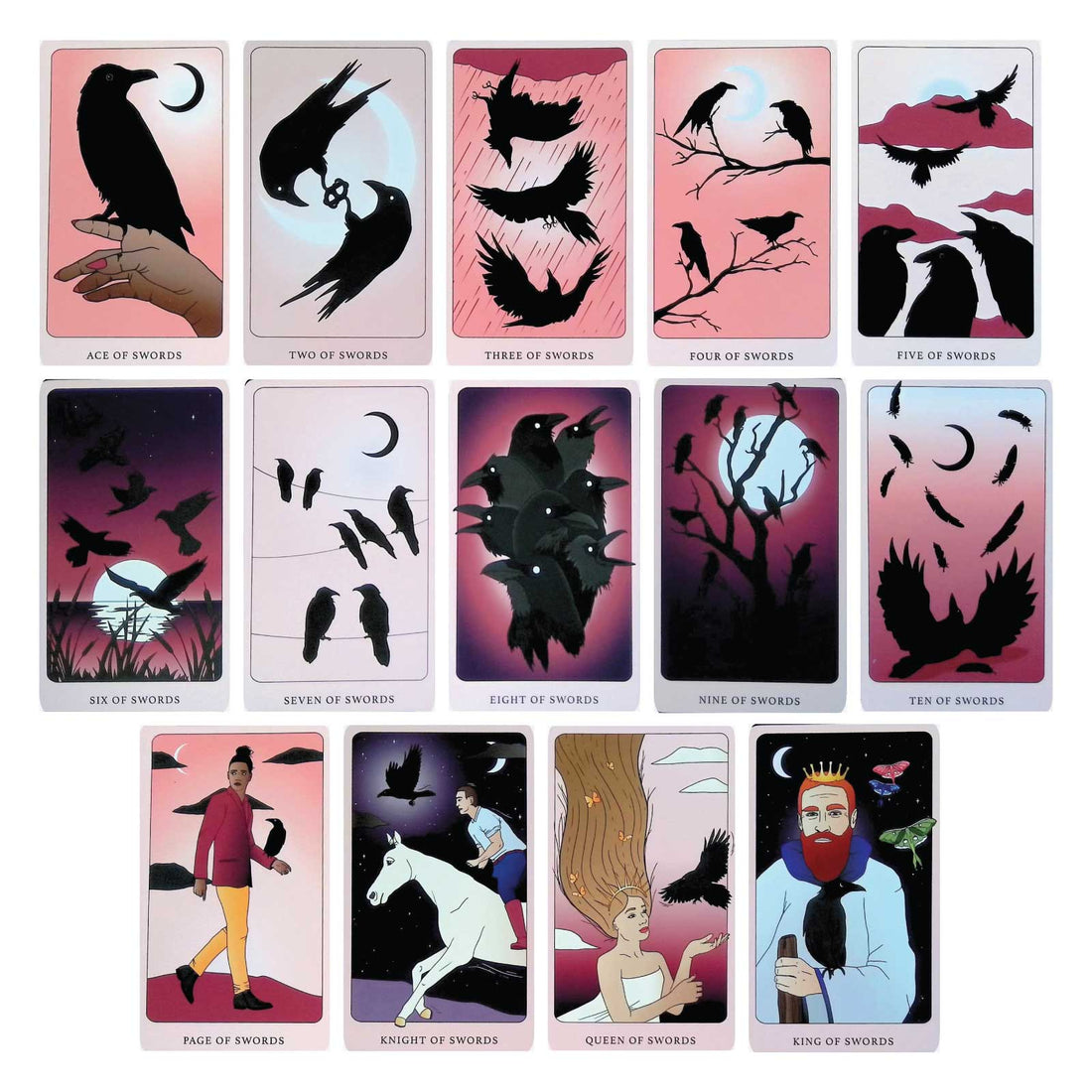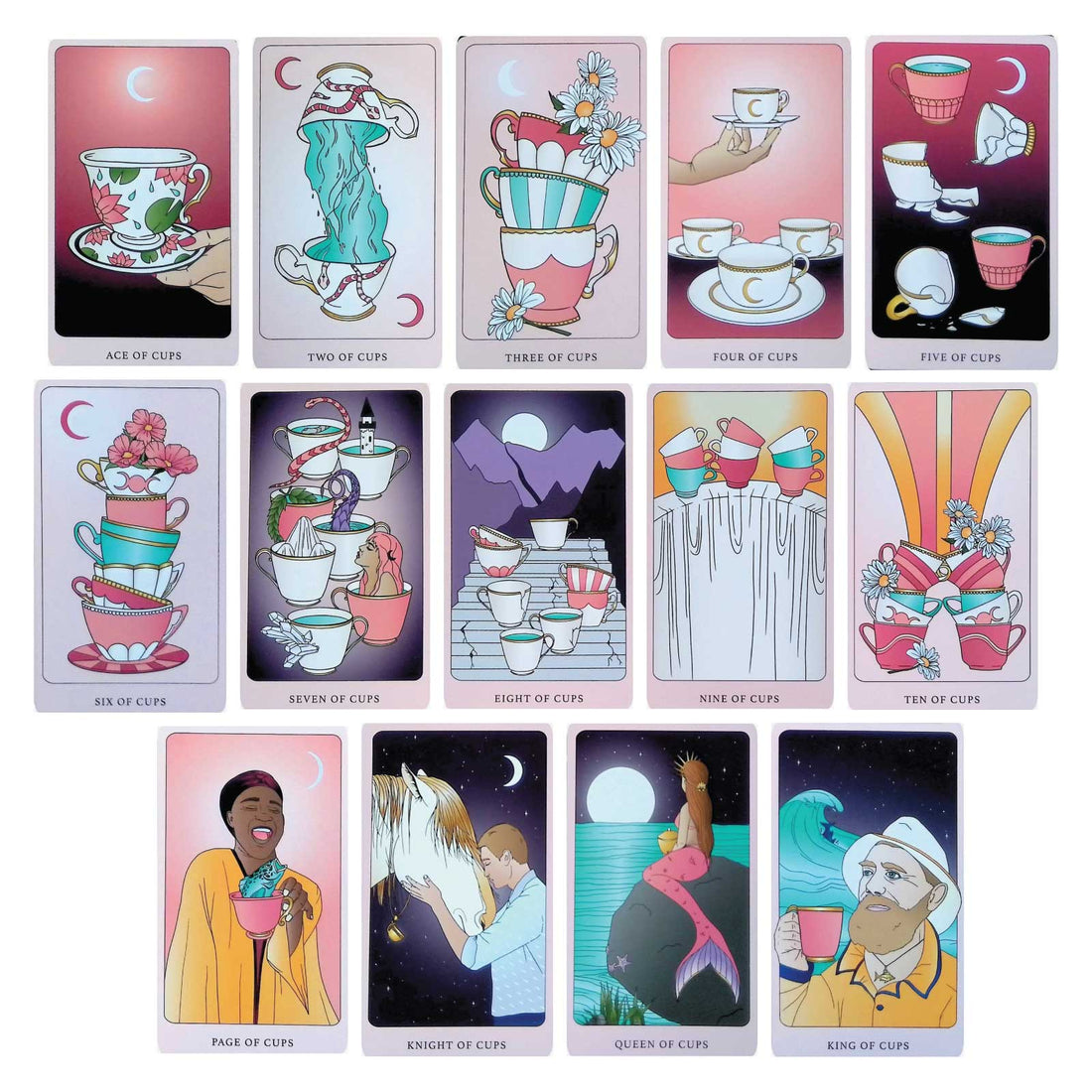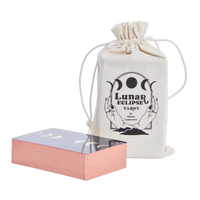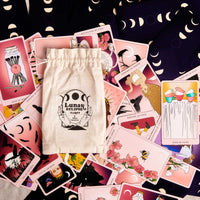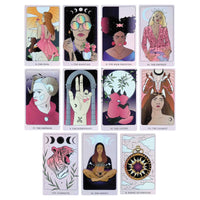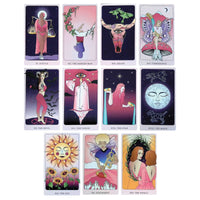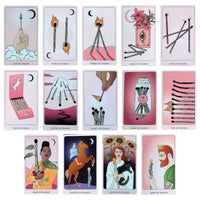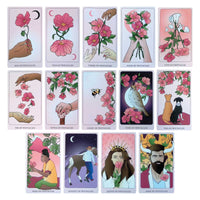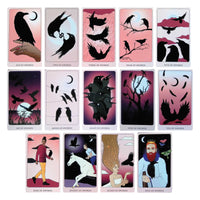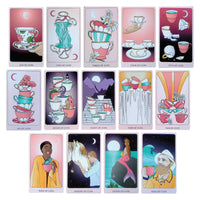 78 colorful cards in this modern tarot deck. Colorful pastels add a soothing touch to the deck. This deck is elegantly finished with rose gold foil on all edges.

With a lunar eclipse theme, the crescent moon provides an opportunity to connect with your inner-self. Characters of different backgrounds and ethnicities make this a diverse modern deck.
OTHER DECKS BY ARTIST
How does it compare with my previous deck (New Moon Tarot Deck)? The Lunar Eclipse deck contains more symbolism when it comes to the cards meaning. It's also more colorful, I did not shy away from a bright & vibrant palette!
STUNNING DESIGN AND AESTHETICS
SHUFFLE-FRIENDLY, THICK CARD STOCK
A ROSE GOLD GILDED EDGE ON EACH CARD
NATURAL COTTON CORD DRAWSTRING BAG